Apple Inc. (NASDAQ:AAPL)
Bands Volume 200 SMA 50 SMA 20 SMA Videos Alerts Articles Events

grcjr: $AAPL just an observation. I could not get an appointment with any of the regional Apple Stores to look at an iPhone5 with a failing battery for 4 days. They are busy.
orpheusredux: A few more bearish analyst notes on $AAPL and it'll hit $200. Keep them coming, sell-side!
orpheusredux: I'm starting to talk myself into $AAPL, my post of two days ago notwithstanding. If Trump enacts repatriation, it'll be like a thousand Christmases for Tim Cook. Buybacks as far as the eye can see. Maybe time to pick up some February calls? Your thoughts, friends?
Forexpro: @orpheusredux $AAPL

Hi, Orpheusredux,

Hope you're doing well. Yeah, but doing so will require what seems likely to be a long, drawn out, complex series of negotiations between the administration - if and when it gets the appropriate personnel in ...
Forexpro: @Forexpro $AAPL Hi, Orpheusredux, Here's a link to a chart showing the performance of $AAPL relative to the $SPX. Moves up indicate that $AAPL is relatively stronger than the index. You'll note that over the past month, $AAPL has been tending to underperform, and the election results don't appear to have altered the recent trend. http://schrts.co/DUvzuP Again, just FWIW; all the best!
orpheusredux: @Forexpro $AAPL $SPX Yeah, you're probably right about February. Everything takes longer than you think it will and that's probably not realistic. Maybe best just to wait for it to turn back upward, whenever that will be. As I have currently NP, I can wait. I appreciate your wise counsel. (This is why I love the Forum.) Good luck to you today.
Spotdog: @orpheusredux $AAPL Good morning, I saw your post and wanted to add my comment. $AAPL moved back into the Keltner Channel on Tuesday and closed within. Wednesday and Thursday were green so I picked up a starter pos. on thurs. morning. Just my FYI.
orpheusredux: @Spotdog $AAPL I am not familiar with the Keltner Channel. Is it like the Disney Channel? Seriously, clue me in. Don't use that indicator.
Forexpro: @orpheusredux $AAPL, Keltner Channels Hi, Orpheusredux, Keltners, which I normally use, are similar in concept and function to Bollinger Bands. They're constructed using the average true range rather than the standard deviation of the underlying asset. I use Keltners because the guy who taught me to trade futures uses them; most SMMers use Bollinger Bands, and that's normally Dan's approach, as well. Same kind of thing, though, even though the look is slightly different. All the best!
orpheusredux: @Forexpro $AAPL Thank you. I'm a BB kind of guy. I actually use double Bollinger Bands when trading FX, which is a trick I learned from The Little Book of Currency Trading by Kathy Lien.
Wolf: $AAPL Bounced off the 200DMA. Guess I expected it. I bought it in my wife's IRA and that is her luck ;) Raised my stop from just below 200 DMA to yesterday intraday low.
bigbartabs: $TQQQ $AAPL ... I wish I would have waited to stop myself out of $TQQQ this morning, until I knew if $AAPL was going to bounce off the 200dma. I think that might have been a mistake.
orpheusredux: @bigbartabs $TQQQ $AAPL Even though $AAPL and $FB may have bottomed here and look enticing at these levels, I wouldn't buy either yet. They may just wind up trading sideways and then you're money's dead. I'd wait till they re-establish upward motion.
bigbartabs: @orpheusredux $TQQQ $AAPL $FB ... the problem with tech, driven by the Fang stocks... upward motion might be another sling shot. My position in $TQQQ was not large... I would have held it if I'd been watching the Apple chart closer.
1winkie: $FB $GOOGL $AMZN $AAPL $BABA Getting real ugly - is it anti tech now?
orpheusredux: @1winkie $FB $GOOGL $AMZN $AAPL $BABA Yes.
GaVaHokie: For the first time in a decade, $AAPL is no longer in my portfolio, stopped out at $108... strange times.
orpheusredux: @GaVaHokie $AAPL That must feel odd. Like giving an old favorite shirt away.
Iceman: $AAPL #ShortPuts – Sold AAPL Nov 18 2016 102.0 Puts @ 0.48 with the stock at 107.15. These expire in 6 days and can always be rolled down if necessary.
Forexpro: Re: $AAPL, Overseas Cash Hi, Friends, $AAPL is down pre-market, but if Mr. Trump is serious about enacting some sort of tax reduction/amnesty plan to help corporations repatriate cash held overseas, the company is a potentially huge beneficiary. Depending on where implied vol trades this morning, I may sell a put, or three. All the best!
tejas7: Silicone valley shaken down. FANG stocks breaking down. $FB $AAPL $AMZN $GOOGL (alongwith $IBM $MSFT etc) may fill the pinch anticipating visa pinch.
Forexpro: ...
Stepped away for a nap; it doesn't appear that the intraday trend changed while I was slumbering. Considering that I expected to be down a few K today, this session (I know, it ain't over yet) has been a pleasant surprise. The only annoyance is that ...
Forexpro: Re: $MSFT Hi, Friends, Net long some Mister Softee via short Dec 60 puts. $AAPL, despite its overseas, may have some tricky moments because of prospective changes in trade policy (rumors abound today that China has been a large seller of Treasuries). $MSFT isn't nearly so dependent on overseas manufacturing, etc. Hope your day is going well; all the best!
Forexpro: Re: Markets Hi, Friends, The action in the E-minis, as displayed in the attached Market Profile, indicates that would-be sellers are having to look a little more aggressively in the search for buyers. I'm preoccupied with the day job today, and have done nothing except some housecleaning, reducing some option positions in $AAPL and $INTC, for a net small loss to add to a couple days' worth of somewhat larger losses. Not a big deal, just irritating. Here's hoping that your day is going well; all the best!
janner0814: @DAN ......lol I've #ALWAYS thought I had an "inner DAN....." .... or perhaps it's the "inner counsel" that "still runs #STRONG in you, that at one time burned passionately in another profession, seeking to mitigate fresh wounds between "parties of nonconcurrence" ..... whatever the case.... #goodstuff.... #buildingBRIDGES I have a feeling that I will eventually be "there" where you've "profiled me at ....time heals all...." Thanks for #perhaps..... reading my inner thoughts.... I may and #perhaps will be there one day...... for as we sometimes know #timeHEALSall @Gary $STMP $SPX $DJI $DJT $COMPQX $GOOGL $AAPL $AMZN $NFLX $XME $DJUSST $NUE $SCHN $GLD $GDX $FCX $NEM $ABX $USO $VLO $PSX $SWHC $SWKS $CMG $FN $LN $TWLO $ACIA $LITE #NOTES
traderbren: $AAPL -- trading like it wants to kiss the 50 dma.
DAN: @janner0814 $STMP $SPX $DJI $DJT $COMPQX $GOOGL $AAPL $AMZN $NFLX $XME $DJUSST $NUE $SCHN $GLD $GDX $FCX $NEM $ABX $USO $VLO $PSX $SWHC $SWKS $CMG $FN $LN $TWLO $ACIA $LITE #ALWAYS #STRONG #goodstuff #buildingBRIDGES #perhaps #perhaps #timeHEALSall #NOTES Thanks Janner. You may very well have an "inner Dan". But if so, just hope that it pertains only to trading. If you knew the stuff rambling around in my brain relating to my non-market life (otherwise known as...life), you'd probably be scared. LOL
janner0814: LOL.... mucho gracias .... brother.... thanks for all you do....#GENEROSITY #KINDNESS #BIGPICTURE @DAN $STMP $SPX $DJI $DJT $COMPQX $GOOGL $AAPL $AMZN $NFLX $XME $DJUSST $NUE $SCHN $GLD $GDX $FCX $NEM $ABX $USO $VLO $PSX $SWHC $SWKS $CMG $FN $LN $TWLO $ACIA $LITE #ALWAYS #STRONG #goodstuff #buildingBRIDGES #perhaps #perhaps #timeHEALSall #NOTES
Wolf: $AAPL Flirting with the 50DMA. Long weekly 112 puts and starter position. Will add if it bounces off the 50DMA.
Forexpro: ...
Well, this is the kind of day when Amazon's curated music selections could juxtapose "Like a Rolling Stone" "Last Train to Clarksville" and "Son of a Preacher Man". Pretty random, like the market. Actually, the E-minis, ...
issues: @Wolf $AAPL downtrend!
Wolf: @issues $AAPL Long 4x weekly 112 puts as small position. .50 trailing stop to put shares at half Puts. Last time it bounced off the 200DMA, but is a lot farther from it now.
Gary: #NOTES SS 110116 $SPX – election questions? Fed? Jobs? This market rewards cash. $DJI $DJT $COMPQX $XLF – financials doing ok. Yields going up.co $XRT $SBUX – downtrend intact. Earnings Thursday. $GLD 1. $AMZN 2. $FB 3. $NFLX 4. $GOOGL 5. $AAPL 6. $PYPL – buying opp at $41. 7. $TSLA – breaking down on volume. 8. $WYNN – earnings tomorrow. 9. $SWN – diving for Atlantis 10. $UA – still going 11. $NKE – just sell it. 12. $XLV – healthcare 13. $AET 14. $CI – earnings Thursday. 15. $ALXN – wait for breakout above 200-day MA before doing anything. Alert $135 Video Request: $COST
Gary: ...
$AAPL – no help from earnings.
$AMZN – not much of a bounce.
$NFLX --= finally starting to wither a bit


Metals:

$XME – tight squeeze. Makes sense for this sector to be frisky. Alert $27
$DJUSST
$NUE – squeeze. Alert at ...
Forexpro: Re: $AAPL Hi, Friends, Extremely short term, and I'm not seeing any news, but there's a little spike up in $AAPL, which I'm small net long. Best of luck today!
traderbren: $AAPL -- DOWNGRADE: Apple ($AAPL) downgraded by Hilliard Lyons from Buy to Long-term Buy. ??? ;-)
Forexpro: Re: $AAPL Hi, Friends, The products - new iterations of the TV software, laptops - look desirable, but aren't having any noticeable impact on the stock. Not like olden times ... All the best! P.S. Apparently, the interface includes $TWTR integration, so those who wish to do so can watch some NFL games on their home TV screens via $TWTR. Who wouldn't want to do that?
Forexpro: Re: Markets Good Morning, Friends, Well, oil futures are down (CLZ6 is at 49.06, down 1.80 percent). Gold futures are basically flat, at 1272.70, down a buck. The E-minis are down 9 at the moment, at 2129.00 (off 0.42 percent). Oil and $AAPL are receiving the bulk of the blame, or credit. The Euro is moving higher (0.33 percent) against the buck, and even the Pound is doing better (1.2215 vs USD, up 0.21 percent). I don't have a clue in a macro sense. It isn't always obvious that I have even that much on individual stocks, but I'm net short $AAPL via fairly complicated (for me) option structures, and those are showing green at the moment. That is not the case across the board. I'm 69 percent in cash, and that's still green. I checked. Best of luck today!
GaVaHokie: $FIT $AAPL Was looking for Watch numbers and this was noted on the earnings call. 5:07: Finally Cook gets around to talking Apple Watch. Apple still doesn't give Apple Watch revenue, but "other products" were down. Under "Other Products", Apple is showing a -22% decrease YOY. Curious to see how it effects $FIT going into the Holiday season. They're earnings date is 11/2.
Forexpro: Re: Markets, #E-MiniFutures Good Morning, Friends, Apart from some volatility plays in $AAPL, and a small add of $TIP to a retirement account, I've done nothing today. The attached Market Profile chart suggests that both potential sellers and potential buyers are just flailing around today, with no consensus as to where the fair levels to trade can be located. Given the macro and micro (individual company earnings) uncertainties, that doesn't strike me as irrational. It does argue, I think, for trading small. Here's hoping that your day is going well; all the best!
traderbren: @Forexpro $AAPL $TIP #E-MiniFutures - as always, thanks for the post. I agree, the market remains pretty squishy! cheers, B.
grcjr: $AAPL closed my calls for a nice profit. Holding stock.
grcjr: @grcjr $AAPL - I'm sure it will move after earnings. Which direction?
grcjr: $AAPL inching up to the day's highs. On volume!
Forexpro: $AAPL Hi, Friends, Looks like a small beat on EPS, small miss on revenues, guiding fiscal 1Q17 revenues higher ... plenty of details, and the stock is having trouble holding its gains. All the best!
DAN: @Forexpro $AAPL I wouldn't recommend buying AAPL. First move after earnings was wrong. This is a "sell the news" in my opinion. (I have no position, though I do have an iPhone, a dented iPad, and two macs).
Forexpro: @DAN $AAPL Thanks, Dan, I went into it with a largish, but price-neutral, position, basically just playing for a sharp drop in volatility. Looks like that should be possible; a halt at precisely 115 will suit me fine. :) Here's hoping that you're doing well; all the best!
stevef214: @DAN $AAPL could be worse, you could also own a burned up Samsung note 7
DAN: @stevef214 $AAPL Already lost most of the hearing in one ear. All I need is to have a Galaxy blow up in my ear. Yikes!!
bigbartabs: @DAN $AAPL ... I hear the trendy Christmas gift this year is a package of Samsung fire starter for your fireplace.
Alexandra: @Forexpro $T $TWX $AMZN $MS $AAPL $TWZ $AOL Thanks Forexpro, I can always count on you. Thanks for everything you post.🙂
Forexpro: @Alexandra $T $TWX $AMZN $MS $AAPL $TWZ $AOL

You're Welcome, Alexandra,.

It's a bit after 3 AM in your part of the world, so hopefully you're getting the adequate rest that I find plays a vital role in making relaxed, confident decisions. To be f ...
DAN: Good morning. We're looking at a higher open this morning as news of a mega-merger hits the tape. Looks like AT&T is going to take a run at Time Warner for $85 billion. A similar merger recently took place when Comcast bought NBCUniversal, whi ...
janner0814: @DAN #MERGERMONDAY Also $AMTD bid on #SCOTTTRADE http://tinyurl.com/tda20161023acquisition #TRAILINGSTOP on $AMTD stock & calls...... $FB $AMZN $GOOGL $AAPL $QQQ
DAN: @janner0814 $AMTD $FB $AMZN $GOOGL $AAPL $QQQ #MERGERMONDAY #SCOTTTRADE Yep. I don't see that as a market mover though. Just ongoing consolidation of retail brokerage houses. Good acquisition for AMTD.
orpheusredux: At the risk of sounding "Sixth Sense-y" I think I see a cup-with-handle pattern in the $AAPL chart (Apr 15-Sep 15 = cup; Sep 15-present = handle). Just sayin'
Forexpro: ...
You're correct; no one knows. $T as of Friday was considered to be in good financial shape, and I'm sure that hordes of sell- and buy-side analysts will be laboring over spreadsheets, trying to come up with plausible valuations for a combined entity ...
traderbren: $AAPL -- looks like a fat finger trade on $AAPL crossed the tape.
ROSEY: @Forexpro $GLD $TLT $VIX $IWM $PFF $WFC $AAPL THANKS for posting about $AAPL and including TARGET .
Aragorn: Rev Strat Daily's one of the largest days for them I have seen. this can be money in the bank, buy signal above yesterdays high $AAPL $AIRG $AMP $AMZN $ATI $CVLT $DJ-30 $FAS $FB $FBHS $GMED $GOOGL $GS $HUN $IP $IWM $JBL $LITE $MET $PEP $PGJ $PH $SLX $SOCL $TIF $W$ $XLF $XLK
ogas: @Aragorn $AAPL $AIRG $AMP $AMZN $ATI $CVLT $DJ $FAS $FB $FBHS $GMED $GOOGL $GS $HUN $IP $IWM $JBL $LITE $MET $PEP $PGJ $PH $SLX $SOCL $TIF $W $XLF $XLK - Do you use Rev Strats Daily for day, swing or long-term trades?
Aragorn: @ogas $AAPL $AIRG $AMP $AMZN $ATI $CVLT $DJ $FAS $FB $FBHS $GMED $GOOGL $GS $HUN $IP $IWM $JBL $LITE $MET $PEP $PGJ $PH $SLX $SOCL $TIF $W $XLF $XLK Day trades to swing. Here is the setup and inside day where the next day broken down to then form a hammer. Shows sellers were just profit taking and buyers stepped in making a hammer. Next day taken out up is a bullish signal so if this is in an uptrend consider it a continuation pattern. Watch it around key moving averages and great signal. Weekly and Monthly signals for longer term. I hope this helps.
Macdoo42: $AAPL@Aragorn $IP $PH $GS $FBGS $FB Bought AAPL this morning, still holding. Thanks
Aragorn: @DrScience $GNC love the way you trade. Nice, it was not on my radar. I have been narrowing my prey to a few and always AAPL in the mix. I love trading $AAPL. $LABD bullish engulfing or $IBB bearish engulfer, Monday should be fun
ROSEY: @champ $AAPL Novice here. I am surprised U R out. Will $Samsung"s discontinuance of flaming phones help $AAPL TO A GREAT EXTENT?
Forexpro: ...
Theflyonthewall.com reports that Toni Sacconaghi of Bernstein, one of the better houses on a dilapidated block, says that $AAPL will report in-line Q4 results and provide higher than expected IQ17 and iPhone revenue sales guidance. He keeps an &quot ...
mopick: @champ $AAPL I'm with you! I know Dan is down on this stock, not sure just why. To me it looks pretty damn good.
champ: @mopick $AAPL - The news flow has been great because of Samsung but September sales were a little weak....that news is coming from major Taiwanese tech suppliers but sales should pick-up because of Samsung...is what I'm reading. I'm still holding a small core position and a trading position....that I have been trading in and out on zig-zags but only when the time is right
champ: $AAPL ...OUT
Forexpro: ...
Overseas markets appear to be generally somewhat higher, but the E-minis are down 7.00 points, or thereabouts, as we approach the bell. Oil is slightly lower - I wasn't aware that Norway's oil workers were on strike, but they've gone back to work - ...
champ: $AAPL @ $116.40 - I'm adding a day trade but I'm not going to give this trade much room....and would like to swing.....stop at entry....for now.
TCW23: $AAPL - breaking out of flag pattern?
Forexpro: @TCW23 $AAPL Hi, TCW23, Good moniker; when I took a sabbatical from FX and did Treasuries, TCW was one of the discerning firms that was willing to do business with me. :) $AAPL is benefiting from Samsung's discomfiture. Apparently, exploding phone batteries are considered a bug, rather than an undocumented feature. Dunno about the flag pattern, but a breach of the recent high at 116.18 would strike me as a positive development. Earnings on the 27th. I continue to like $AAPL, and thus thinking a bit about how to get involved, as I hate paying tops, or near-tops. Best of luck, whatever you decide to do with it!
gwenzee: @TCW23 $AAPL I don't see a flag pattern. Where do you see it? I see a rounded bottom if anything.
TCW23: @gwenzee $AAPL Yearly chart. Pattern started since 9/12.
orpheusredux: @gwenzee $AAPL I agree. Not really a flag b/c base was over too many sessions. More like a breakout after consolidation at a higher base. It looks positive, definitely. Wouldn't want to hold through earnings, but it may run up until then.
orpheusredux: @Trixie $CZZ Maybe $AAPL should buy them? ;)
Bridget: ...
$AAPL - consolidating and looking ready for a run higher soon
$ACAD - breaking down
$BLUE - break above $75, get in
$DG - looks like the bottom is in
$FB - in a squeeze
$GDDY - this is working
$GRUB - another break below $40 and this is shortable, i ...
shoredriver: $TWTR According to Recode $GOOG and $AAPL are most likely out, so it looks like Bennioff is it as most likely.... unless $FB goes for it, and you know they would be looking at getting it on the cheap...Same for $DIS
Wolf: $INB @Yieldhogs $INB just changed their distribution to monthly. Div is .077/Mo or 10.5%. Looks like 10% discount to NAV. Of 228 stocks, Top 2 holdings are $GOOGL and $AAPL, but in the top 10 are also $DIS and $CVS. @jan2138 any thoughts?
debeers: $AAPL/$AET-Aetna now giving Apple watches to all its employees and all of its healthcare subscribers. Bad news is that now Aetna will know about a of your apps. God news: AAPL will get this immediately acretive boost and my guess is that the what abo ...
DAN: @debeers $AAPL $AET $WHR $ULTA We are replacing our fireplace box in the living room. We're getting the Samsung model. It's pretty high tech. Just hit a button and the fire starts. Sometimes, it stars without us hitting the button. Occasionally we can even call friends and family through the firebox. But typically, we just use our iPhones for that. 8-)
gmb109: @DAN $AAPL $AET $WHR $ULTA - I love it ! does the new samsung fireplace also vacuum and wash the dishes :-))
champ: $AAPL @$112.86 --- News and pictures showing iPhone that had batteries, showing fire damage....posted on briefing this morning at 10:18 ET not good.... I'm now Spec Short but with a trailing safety stop.....going to see how this plays out.
debeers: @DAN $AAPL $AET $WHR $ULTA --such a clever guy.
nsk77: Whoa- what just happened to $AAPL?!!
TunaHelper: @nsk77 $AAPL TOS indicates that GfK is releasing some negative comments on $AAPL and some data related to iPhone units.
nsk77: @TunaHelper $AAPL thanks, btw, what is GfK?
TunaHelper: @TunaHelper $AAPL TOS says the report indicates that launch weekend unites down 25% on YoY vs 6S, Plus
TunaHelper: @nsk77 $AAPL GfK is a Research firm (www.gfk.com)
nsk77: @TunaHelper $AAPL Yikes.
Forexpro: @TunaHelper $AAPL Thanks, TunaHelper, Although the data don't include the U.S., according to the story, and $AAPL still sells some phones here, from what I understand. Apparently - I haven't had time to read anything carefully today - there's continued rumbling of antitrust action in Japan, which wouldn't be helpful. It's a dangerous world out there. Here's hoping that you're faring well; all the best!
TunaHelper: @Forexpro $AAPL While anecdotal, none of my friends have upgraded to the new phone. I just think they just are not as innovative as they once were. To me, they should trade with a multiple of a consumer electronics company.
issues: sold $AAPL thank you for the alerts!
Forexpro: @TunaHelper $AAPL Agreed, TunaHelper, Steve Jobs may not have been the most pleasant individual to work for, but he was, Charles De Gaulle notwithstanding ("The cemeteries are full of irreplaceable men") apparently a once or so in a generation talent, in precisely the right place at the optimal time. I will freely admit to having been a Apple fanboy, back in the day. Now, most of my machinery is Windows, my iPad is 2nd gen, and I don't have more than the idlest of curiosity about iWatch. Jobs could make people want even stuff that didn't actually work all that well in the initial iteration. That does not appear to be one of Tim Cook's gifts. Here's hoping that you're faring well; thanks again, and all the best!
gwenzee: @Forexpro $AAPL I think we can forgive Jobs for his lack of people skills as he had Asperger's Syndrome. My grandson also has AS. Very smart 3.8 GPA at Oregon State is finishing his 4th year in the School of Engineering. He, also, has trouble with relating to people.
absham: $AAPL- rumors of Cook in talks with McLaren auto, think F1, sports cars etc....rumor to be discussing acquiring technology
traderbren: #Rumor_mill - is ripe on $AAPL. Now this after McLaren rumor: Apple in talks with Lit Motors about a potential acquisition - NYT, citing sources
Raos: @traderbren $AAPL #Rumor_mill Now (per CNBC) ....McLaren says it is not in discussions with Apple
shoredriver: @Raos $AAPL #Rumor_mill If they could only reanimate Jobs....AAPL is getting FUBAR...
Visit the Trading Forum to join in the discussion.
| | |
| --- | --- |
| Stock Price | $USD 136.53 |
| Change | -0.42% |
| Volume | 20,737,300 |
Apple Inc designs, manufactures, & markets mobile communication & media devices, personal computers, & portable digital music players, & sells a variety of related software, services, accessories, networking solutions, & third-party digital content.
Request Video of AAPL
Already a member?
Sign in here.
Earnings
April 25th, 2017 - 2017 Q2 Earnings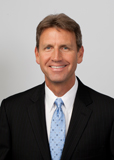 Dan Fitzpatrick
Stock Market Mentor gives you EVERYTHING you need to succeed in the market; all in one place. How easy is that? Dan Fitzpatrick and his elite community of traders share trading ideas, strategies and much more. Dan Fitzpatrick--a world class Technical Analyst, trading coach and regular CNBC contributor--gives you access to all of this with a 14 day FREE membership. Get started TODAY and start trading better TOMORROW with the following premium content:
Nightly video Strategy Sessions with a game plan for tomorrow
Got a stock you want Dan to look at? Just ask.
Patent pending video alerts instantly delivered to you when one of Dan's trading signals is triggered. This is not your typical price alert. This is a short video explaining the action you need to take to make money. No more "Woulda, coulda, shoulda"
Access to over 45,000 stock analysis videos
Access an ever expanding library (45,000) of educational videos that will save you time and make you money
Join a team of friends and traders that have one thing in common; a burning desire to succeed.

Become a Member Today!
Gain immediate access to all our exclusive articles, features, how-to's, discussion group and much more...
Satisfaction Guaranteed!
Your Stock Market Mentor membership comes with a 14 day, no questions asked, 100% money back guarantee!