Apple Inc. (NASDAQ:AAPL)
Bands Volume 200 SMA 50 SMA 20 SMA Videos Alerts Articles Events

JJT1: @Esther $IBB I think may be really starting uptrend, coming out of base. I am looking at one of my accounts and biggest dog is $AAPL. Biggest winner is $IBB. And I was reluctant to do any biotech Pharma as have been burnt in past. Jury still out on my $BMY calls, though.
Esther: @JJT1 $IBB $AAPL $BMY I agree for the reason that a lot of the underlying names once sported much higher valuations and have been declining for awhile, without fundamental changes to their businesses. But I am keeping a close eye on the single ticker I am trading.
grcjr: @Aragorn $QCOM $NXPI $AAPL - also "makes strategic investment in Amionx". I've missed the $NXPI announcement. Other news: $AAPL steps Up Legal Battle With Qualcomm Zacks Investment downgrades $QCOM from HOLD to STRONG SELL Thomson Reuters/Versus downgrades $QCOM from HOLD to SELL
DAN: $AAPL -- was highlighted in IBD as having flashed a sell signal. But it's up 2.5% today. Still a stock that's under pressure and below the 50-day moving average. But it's good to see the stock getting bids. A continued fall in AAPL would be bad for the entire market.
bwcarnation1: $AAPL up 2.58% on 2x vol
champ: $SPX ----$AAPL $GS $BA $NVDA $NTES ...really strong right out of the gate this morning ....and all are right around HOD ....and even trying to go even higher.....very strong.
champ: $AAPL and others --- Tech CEO's are meeting at the WH....to help update the governments computer infrastructure systems....#FoxBusinessNews just said...many systems are all very old and some are still using floppy disc... systems also have been hacked. Bring all the minds together today to help update all these old systems.
DrScience: @champ $AAPL Ahhhh... Errrrr... But, who gets to pay for it? Perhaps we should channel our inner philanthropist. Big Tech companies could be getting a gift in repatriating overseas cash. I can see the Gubment sign now, saying "Donations Welcome!"
champ: @DrScience $AAPL --- The taxpayers, I would guess but I sure don't know... however, the Trump team are all about deals but you never know whats going to happen.
DAN: Good morning. We're in for a rough open this morning, with the S&P Futures down 15, and the Nasdaq futures down 58. This morning, the Labor Department posted a strong number in new unemployment benefits applications. Just 237,000 new applicati ...
debeers: $LRCX/$AAPL- If you are in stocks because you like making money and not simply to show off the latest gadget or your "cool factor", here are 2 concepts you might want to consider in between squinting at charts:
1. When the folks on the tube ...
Esther: @debeers $LRCX $AAPL Debeers, First, thank you for all your comments! I like your style of investing, and am trying to learn what I can from you! I had a question for you..if you were going to choose between starting a position in COHR or LRCX tomorrow, which would be your first choice? And would it be your first choice overall, or is there something you like better?
DAN: Good morning. Futures are up this morning as we follow through on the shot across the bow. After a couple of days of fast selling of the high flying Nasdaq stocks, most are rebounding and working themselves back into their established ranges.

Just ...
StockMarketMentor: A Price Alert has been triggered for $AAPL Apple Inc.. Click here to view associated video clip: http://stockmarketmentor.com/stockanalysis.html?ticker=AAPL&clip=86844
DAN: $QQQ $AMZN $NVDA $AAPL $GOOGL, etc. Now the selling is done! (the bottom for the morning is in. If you see a retest, and lower lows, that would be a very very bad thing.)
Forexpro: Re: $AAPL Hi, Friends, Felt the need to bail from AAPL short Jul 140 puts, bought them back and sold the Jul 130s, but there was a debit involved. Lost a couple of bucks on that poorly timed venture, although I think that I'll make the full amount of the 130 premium. On the plus side, the Jul 160/165 BeCS is looking reasonably secure. Other than that, to my surprise, there don't appear to be any large blazes. Hope your day is off to an excellent start; all the best!
tejas7: $AAPL premiums rising. STO July 130 put for 0.96
steve71: $AAPL BTO Jan2019 150 Calls @ 14.90 For about 10% of the share price, these calls run for a year and a half.
BPTODAY: @steve71 $AAPL WOW, that is intriguing!
Samik: just sold off 70% of my $AAPL shares. Emotional. Had bought in 2011. Followed Dan who says don't be emotional. Objective is to make max profits. Saw it sliding down by $ 15 within 1.5 days and it has got 4 downgrades now. Still keeping some (probably emotions left) :)
issues: @Samik $AAPL Hey you can always buy some back, right. Just wait for the green day, ok?
Samik: Optionswealth ... I seem to have similar portfolio to yours $MOMO, $BABA, $AAPL, $ MSFT. Fri was a bad day for all. Ofcourse $BABA had a great Thu. Wondering what to do for $MOMO (I have been buying on dips as DAN has been optimistic about this stock, $ AAPL & $ BABA. Should we sell on the decline & buy them back when trend reverses ? Will be keen to have Dan's opinion.
bsafriet: @Samik $MOMO $BABA $AAPL Stopped out of my position in $MOMO. Wishing I had sold position earlier this past week. Chart was busted and was not recovering. We had a clear sell signal that should have been acted upon. I broke my trading rules and have paid the price. $Dan may be correct over the long term, but until proven otherwise, $MOMO is on my avoid list, as are most of the China ADRs. Significant political and economic risk in China this year as they are positioning for leadership reelection/changes.
Samik: @bsafriet $MOMO $BABA $AAPL $Dan Tks. You mentioned "$MOMO is on my avoid list, as are most of the China ADR. Significant political and economic risk in China this year as they are positioning for leadership reelection/changes". In that case $BABA will be a sell advice as well ?
bsafriet: @Samik $MOMO $BABA $AAPL $Dan Barron's has been giving the China situation a lot of ink recently. Definitely a buyer's beware market! As always, let the chart be your guide and keep a tight stop. I'm long a small position in BABA and hadn't push ...
audrina0904: @steve71 $PYPL I'm not usually a fan of $AAPL spending money on stuff, but $PYPL seems like a fit with their platform...Be a smart buyout IMO with Apple Pay growing...
JJT1: $QQQ $AAPL $BIDU, $MOMO, $LVS I hate Fridays for trading. My plan was to sell things this Friday so not to deal with next week options expiry. This selloff in tech is cramping my style.
CHOFF: @jan2138 $MITT $MRCC Thanks so much. The dividend capture strategy is a difficult one. I wondered if you and the @yieldhogs were pooling info to make that process easier. I too am a fan of buying the div producing stocks at opportune times...I need to dedicate a larger chunk of my portfolio to divs. It's always nice to pick up a div when the rest of the market is tanking and while we wait for the stock to appreciate...i.e. $AAPL, $COST, $AAL, $TXN, $ZION...buying these has historically made me feel better in the checkout line too knowing I get some of my spend back. Thanks for your updates, very helpful!
jan2138: @CHOFF $MITT $MRCC $AAPL $COST $AAL $TXN $ZION There is no defined pooling of efforts or information, just whatever members happen to see of interest and post.
DAN: The Nasdaq is ro lling over and the big cap tech names are reversing. Look at $AMZN, $FB, $GOOGL, $NFLX, $AAPL, $NVDA, etc. I am lightening up a lot on those names. Just taking profits and raising cash. The other indexes are doing just fine (for now). But when the leading sector starts reversing, it is never a good sign for the rest of the market. --Dan
traderbren: $AAPL - that was a quick ride to the 50dma with everyone running for the exits. ;-)
bsafriet: @JJT1 $AAPL when did you enter this trade? Look at you option trade history and if you find that the preponderance of your trades are in the near month, you aren't buying enough time. Rule of thumb is to buy twice the time you think that the move will require. Your costs go up, but you'll find that your % winning trades and profits will increase significantly. You might also want to explore calendars and diagonal spreads. Earnings plays are another matter. Personally I do better at the craps table than with earnings plays, but oh are they so tempting! But after awhile, you will realize that the game is rigged in favor of the market maker by manipulation of IV's and bid/ask slippage. That game stinks, but at least you know the rules going in.
grcjr: @Vehid $AMD $NVDA $AAPL $INTC - both $AMD and $NVDA are very much a part of the product mix people are buying today. Huge compute cluster farms, Artificial Intelligence, Sony Playstations, $AAPL computer systems, $INTC computer systems, Nintendo, pads, cell phones, BitCoin mining (although ASICs may be the best way to go). A very full spectrum of product usage.
Vehid: @grcjr $AMD $NVDA $AAPL $INTC Correct. Last couple of weeks first there was a rumor that Intel is going to license AMD graphic tech and price went up. Then both sides denied and price dropped and I was thinking of getting out of my position as it was going side way and nothing in near future was expected. Apple new this week was a huge surprise! Looks like keep and stay sad worked better than sell and become sad in this case!
grcjr: $MU $AAPL $KLAC $AMAT - Although $AAPL is currently getting a lot of coverage, it is good to look at the memory market impacts. For example, the new Apple products have increased the memory available in many of the products. Current iPhones7 can now support up to 256 GB, new iPads up to 512 GB. Not all models. $AAPL is looking at buying their own piece of the memory manufacturing space. $MU and others are doing well supplying the memory chips. $KLAC and $AMAT support the manufacturing of many of the various chips. OK, I'm not a normal user but I am annoyed that $AAPL did not increase the memory capacity of the MacBookPro, still at 16GB.
Forexpro: Re: #E-MiniFutures Hi, Friends, Wish I still had my $AAPL bear call spread. Anyway, strong move lower in the E-minis, with oil futures also under pressure (the latter was the chicken, in this case). Let's be careful out there. All the best!
JJT1: @bsafriet $AAPL Thanks for your reply and suggestions. I am in process of changing my trading to both go farther out in time and more in the money to not have time component erode quickly. I bought Jul $AAPL 145 calls to wait for the VS B/O. I also have Jun 150 that I will want to close out by Friday so as not to deal with next week options expiry...
ROSEY: @ROSEY $NVDA $AAPL I should have used $AAPL heading for previous post.
JJT1: $AAPL while options cheap and stock consolidating sideways, Bought Jul 145 calls. Have Jun 150 and 155 calls that are B/E and down 30% on. If I go deeper in money seems easier to put stop on and adhere to.
JJT1: $AAPL Sold my Jun 155 calls at loss. tired of seeing loser. Now I'm trying not to look as $AAPL approaching 155.
MtChet: $AAPL - Breaking out of a flat triangle
RedLeaf1: $AAPL, $AMZN and $GOOGL are falling out of bed on higher volume. What happened?
traderbren: @RedLeaf1 $AAPL $AMZN $GOOGL - looks like a program trade as soon as Potus open his mouth.
debeers: $EXAS-@ROSEY-Rosey, EXAS is a company that diagnoses colon cancer with a stool sample instead of an invasive colonoscopy.They are trying to develop a test that will also diagnose pancreatic cancer with a non-invasive sample as well. Steve Jobs, the $AAPL founder, was sick for a year before he even went to a doctor for what turned out to be pancreatic cancer. Because this cancer is particularly virulent, it would be miraculous if it were caught early enough to save lives.
ROSEY: @debeers $EXAS $AAPL I THANK YOU for explaining further. The PBS TV brief of man saying "We are on the cusp of curing cancer..." has me very interested as i have seen friends suffer. I have zero background in this but try to read about it and learn. Seems years ago a teen boy devised a simple, cheap predictor. (So long ago, memory not helping) Hopefully he has matured and is working on this. Again, THANKS.
RedLeaf1: @traderbren $AAPL $AMZN $GOOGL Ohhh. I have to watch for this in the future. Thanks.
debeers: ...
$AAPL for the first time will be lower maybe for a nanosecond because Pac Crest was in, for the first time, with a downgrade preferring $GOOGL instead. It is an odd time to do it as the development conference begins. Oil and Chems move together so ...
BocaRick: $AAPL downgrade by Pacific Crest from Overweight to Sector Weight, no PT given. Points to reduced sales of iphone7 and delay of the iphone 8
Henry: @BocaRick $AAPL There are more rumors about Iphone 8 than there are about POTUS and the Ruskies
Forexpro: ...
As DeBeers and BocaRick observed, $AAPL is enduring a rare ratings cut outside of an earnings report, and at the moment it's at 154.13, a drop of 0.85 percent. It's probably not an unreasonable bet to be short going into the WWDC keynote this aftern ...
grcjr: @Forexpro $AAPL $SWKS $AVGO - Best of the morning to you. With the $AAPL downgrade, this "might" be an opportunity to add. The stock is down about $0.80 in the premarket. Although $AAPL seldom gives us a clear picture, the World Wide Developer conference is coming and may show some indications of new products. Also news that $AAPL is joining a bid with Foxonn to buy Toshiba's semiconductor business could give $AAPL better margins and supply. I am also waiting to see what is happening with the new iPhone. I do find the action in $SWKS, $AVGO, and others to be indicators. I'm not saying buy RHRN, just watch to see if a buy opportunity works out.
Forexpro: Re: $AAPL Hi, Friends, AppleInsider notes that Apple has taken down its online store, suggesting that new hardware of some description will be forthcoming at the keynote (again, 1 EDT). All the best!
grcjr: @Spotdog $NVDA - Many of the $AAPL products use $NVDA graphics, including most of the specific machines we own.
BocaRick: @Robert1965 $AAPL Not #Dan but #OMM entered the 140 trade when AAPL was @140. Next week AAPL has the WWDC the App developers conference. Often, because the "news" is not really "amazing stuff" AAPL has sold off @3.5% (per #IBD). AAPL rumors indicate a new set of iMac machines and a #Siri devise similar to Amazon and Googl devices. I am not sure if this is enough to keep AAPL stock at such a high level, there is also a lot of talk about delays in iphone 8 which doesn't help??
Robert1965: $AAPL @DAN you mentioned a long term 140 call option in this weekend session I entered into Jan 18 150 call this week at 11.80, why did you pick the 140 and at what experation
Gary: ...
$AAPL

$EQIX – running now. Explain $390 entry.

$AMZN – same entry as EQIX

$FB

$NFLX

$VMW



VIDEO THREE:

$PRAH – keep this. Trailing stop below $70

$VEEV – still going.

$MOMO – another week of consolidation wou ...
grcjr: $AVGO $AAPL $AMAT others - based on big earnings report by $AVGO (and upgrades) I'm watching for a possible 59 minute trade at the open. Also watching for pin action on $AAPL and other. Long: $AAPL $AVGO $AMAT
JJT1: $WYNN, $LVS, $MGM, $NTES, $AAPL, MOMO Trying to stay in what's working. Up handily in $WYNN, $LVS, $MGM. $AAPL and $NTES trying my patience as they consolidate, $MOMO loser that I've held too long.
bwcarnation1: @JJT1 $WYNN $LVS $MGM $NTES $AAPL $MOMO l'm long $WYNN with nice profit also and it's tempting to sell especially in this market that I don't trust....still holding for now
JJT1: @bwcarnation1 $WYNN $LVS $MGM $NTES $AAPL $MOMO I'm much better at setting trailing stops than I am at keeping stops in place on losers...$WYNN may just be starting breakout...
DAN: $NDX $AAPL $AMZN $GOOGL $NVDA -- be careful about committing new money to the long side. Amazon has fallen $15 in the past half hour, and Nvidia, Google, and AAPL are also selling. So there is some broad based selling going on and there is no telling whether it's just some kind of sell program, or whether it's something more meaningful. Better to stand back and let things play out than stand in the middle and try to fight it out. There's no money in fighting the market.
mharps: @DAN $NDX $AAPL $AMZN $GOOGL $NVDA -the news on US pulling out of Paris accord is the suspect for the drop- look at solar
DAN: @mharps $NDX $AAPL $AMZN $GOOGL $NVDA Ah. Thanks for passing that on.
jpmd349: @DAN $NDX $AAPL $AMZN $GOOGL $NVDA - also, money center banks speaking at different conferences are talking about lower trading revenue in Q2 and lower profits overall. This may also be contributing to the sell off.
audrina0904: @mharps $NDX $AAPL $AMZN $GOOGL $NVDA This is the type of thing that blows my mind about the market...maybe I'm just a simpleton, but I dont see any way that effects much in the economy....The fact is, people are selling today, why do we need to pin a reason to it?
DAN: @jpmd349 $NDX $AAPL $AMZN $GOOGL $NVDA OK. Thanks for that little tidbit too, jpmd349.
bwcarnation1: $AAPL lower hi...anyone one holding this any thoughts
JJT1: @bwcarnation1 $AAPL Looks to be consolidating between upper BB and 20 day (Middle BB) I have given it some leeway but my June 150 and 155 calls are currently underwater, so am watching closely. 2nd red candle day, maybe tomorrow see green?
grcjr: $AAPL up a buck in pre-market.
champ: $GLW @ $28.50 --- The news flow has been really positive..... with a new $AAPL investment. Also news with $VZ about a new 3 year contract.
champ: @Robert1965 $MOMO ---- My guess yesterday was I thought that we would get a bounce in this stock and the markets...and then who knowns...anything can happen because of news but I'm waiting for Europes close, for more direction... and I'm also watching $AAPL and others for direction. I have no stop at this time but I did sell 1/2...near the high, but I'm watching and waiting to add back, with alerts... and I'm not going to sell my 1/4th size position unless the markets turn hard.....I'm going into earnings.
Forexpro: ...
Excellent Strategy Session, and I particularly appreciate your efforts to illustrate the precepts discussed in your video on squeezes. Not that it matters, but I think that your take on the condition of the market is accurate; if we just take off fr ...
ginice: $SPY - A lot of my trading stocks seem to be pretty heavy pre-market, $MOMO is one of them. The $SPY has been on the cusp of resistance for the last few days but is really resisting it pre-market. Could be a pullback to the 236ish support area or a running start to overhead freedom at 240ish. (Love your charts and posts Mr. Forexpro) I feel this is normal market movement that can effect any other stocks Ha! Or not. I did read Barron's that Calpers have sold most of their positions in $AAPL and the FANG stocks in the 1 Quarter. FWIW. Trade safe.
DAN: $NVDA $AAPL -- just using NVDA and AAPL as examples.
....it's not down very much when considering how overbought it has been. The way AAPL is trading, it could go positive on the day. NVDA is down just 1.9%. And since the stock has run 33% since ...
Lynda: $AAPL What does it mean when the lower Bollinger band starts curling up? This is what is happening with $AAPL chart
Henry: @Lynda $AAPL That's a gradual curl, but it means that volatility is decreasing and it's not going to go up at the same rate everyday. A sharper curve up is more timely. Look at $PAYX on 3/3/17 That little fish hook curve marked the end of an uptrend. It can also mark a change in direction as $PNNT on 3/27
CHOFF: @Lynda $AAPL -- Look at 9/16/16 and 11/18/16 to see a similar pronounced curl. History is not a predictor, rather an indicator. AAPL seemed to flatten a bit after those curls. I'm long the stock and looking forward to the iPhone 8 release in Sept.
Lynda: @Henry $AAPL $PAYX $PNNT @CHOFF Thank you both for the answer.
Lynda: @CHOFF $AAPL It all makes cense, the month of June is not too good for the stock and July and August statistically the stock does well in the expectation of the new IPhone release.
bobbybwana: $ADBE,$BABA,$AAPL,$AMAT,$MXL,$GOOG,$NVDA,$COR, $MOMO,$KBH,$ENTG Instead of chasing after more stocks I added to some of my positions last week. I seem to have more success when I add to my "working" stocks. Wish I added to $NVDA last week.
Spotdog: @bobbybwana $ADBE $BABA $AAPL $AMAT $MXL $GOOG $NVDA $COR $MOMO $KBH $ENTG I agree
debeers: $AAPL-setting up a new data storage facility in Reno Nevada. Why? Because more and more businesses will realize that, despite a magnificent landscape and great theatre and restaurants and wineries, when it becomes time to expand your business, its just not worth the economic suicide that has become California.
audrina0904: @debeers $AAPL Absolute fact.
judysteiner: $AAOI,$AAPL<$AMZN$TSLA--great profits today,,an super happy my daughter just took her last final and finished her freshman year at Thw University of Miami....wishing all of my friends here a great day as well
traderbren: @judysteiner $AAOI $AAPL $AMZN $TSLA - great stuff! Congrats!!!
Bridget: @CHOFF $AMZN we bought the Jun Calls. In $AAPL we bought the Jan Calls. Come join OMM to follow these trades.
CHOFF: @Bridget $AMZN $AAPL @Dan said in the strategy session last night that he picked up new JAN long term calls yesterday.
DAN: @CHOFF $AMZN $AAPL I misspoke if I said that I bought January calls on Amazon. I have June calls on that. I did buy some January calls on AAPL. $140 strike. (I wouldn't make the same trade today. I think AAPL is peaking today. Likely to pullback a few bucks. At least that's what I think. But I like AMZN, though I get the sense that it's up as far as it's going today. Top is $958. Ultimately, I thin it moves higher and I really think there's a lot of money to be made by trading options on it. But based on where it is right now, I want to see it hit a new intraday high before I'd do anything more on it. With options, timing is truly everything.
CHOFF: @DAN $AMZN $AAPL -- Thanks but I'm scratching my head a bit based on what I heard in the Strategy Session last night from 15:05-15:30. You talk pretty detailed about it. You said you bought new calls yesterday vs paying $950 for the stock. To clarif ...
issues: @bwcarnation1 $NVDA Thanks but I missed $AAOI since I put stops in and got stopped out 20 points below where it is now and didn't want to buy back prior to 30 day wash sale rule. Missed AAOI and $AAPL but got others.
basicind: $AAPL on the move
martyrb3: @basicind $AAPL Positive comments from Drexel with target increased to 202.
Forexpro: ...
We have non-farm payrolls coming up, but a couple of items note: some analytical genius at $C has, according to SeekingAlpha, identified "40 percent odds" that $NFLX (which I'm slightly net short) will be acquired by $AAPL. If a timeframe ...
audrina0904: @Forexpro $C $NFLX $AAPL $IBM A purchase of NFLX seems very un-apple like. Not that it couldn't make sense...but they would have to pay up a lot for NFLX I would imagine and that is not their style, let alone size.
cmaxwel1: @Forexpro $C $NFLX $AAPL $IBM (Cramer has been saying this for at least a year) Apple buying netflix with cash. It would be good for their model.
Forexpro: @cmaxwel1 $C $NFLX $AAPL $IBM

Thanks, Cmaxwel1,

Cramer may well be saying it for another year. Tim isn't going to ask me, of course, but I just looked, and $AAPL already has tons of distribution capability. Just as it did with iTunes, if it decide ...
cmaxwel1: @Forexpro $C $NFLX $AAPL $IBM (outside of the technology end of the distribution, Netfix is really an original content provider now) Like it's own Network Studio.) Apple has started to step into the creation of its own content). As a cord cutter, I get Netfix, Amazon Prime, and PBS with a free app. Apple has not been successful with Apple TV, Netflix could increase their non-hardware services business that they want to grow. You are absolutely right about apple's behavior, they will adopt technology, then decide that it is just not good enough and make it themselves. (Perhaps we should look at Netflix as a media content company). I give the chances of Apple buying Netflix a 30% possible. I don't see it but, it will drive up the price of Netflix. ( I am long netflix with stop at 155.)
Wolf: $AAPL Started a position @146.92 and BTO 5/26 150 calls @1.00
steve71: @Wolf $AAPL Agree. Doubled my position today. IF healthcare reform works, THEN tax reform works, THEN repatriation happens, Apple can bring home it's $250B. The $225B is a lot of cash for special div and Buybacks.
Larryzz: @steve71 $AAPL Lot of "ifs" there.
Visit the Trading Forum to join in the discussion.
| | |
| --- | --- |
| Stock Price | $USD 156.36 |
| Change | -1.49% |
| Volume | 9,843,500 |
Apple Inc designs, manufactures, & markets mobile communication & media devices, personal computers, & portable digital music players, & sells a variety of related software, services, accessories, networking solutions, & third-party digital content.
Request Video of AAPL
Already a member?
Sign in here.
Earnings
October 24th, 2017 - 2017 Q4 Earnings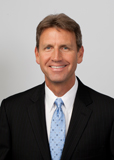 Dan Fitzpatrick
Stock Market Mentor gives you EVERYTHING you need to succeed in the market; all in one place. How easy is that? Dan Fitzpatrick and his elite community of traders share trading ideas, strategies and much more. Dan Fitzpatrick--a world class Technical Analyst, trading coach and regular CNBC contributor--gives you access to all of this with a 14 day FREE membership. Get started TODAY and start trading better TOMORROW with the following premium content:
Nightly video Strategy Sessions with a game plan for tomorrow
Got a stock you want Dan to look at? Just ask.
Patent pending video alerts instantly delivered to you when one of Dan's trading signals is triggered. This is not your typical price alert. This is a short video explaining the action you need to take to make money. No more "Woulda, coulda, shoulda"
Access to over 50,100 stock analysis videos
Access an ever expanding library (50,100) of educational videos that will save you time and make you money
Join a team of friends and traders that have one thing in common; a burning desire to succeed.

Become a Member Today!
Gain immediate access to all our exclusive articles, features, how-to's, discussion group and much more...
Satisfaction Guaranteed!
Your Stock Market Mentor membership comes with a 14 day, no questions asked, 100% money back guarantee!