Apple Inc. (NASDAQ:AAPL)
Bands Volume 200 SMA 50 SMA 20 SMA Videos Alerts Articles Events

issues: I have this theory on how the market is "legally" manipulated. Take $OLED, for example. Good company, good stock, that used to go up with $AAPL since they make the display (hence the company is Universal Display.) I think a cadre, small gro ...
Forexpro: @issues $OLED $AAPL

Hey, Issues,

Hope you're doing well. To you, this smacks of manipulation; to the institutions involved, it's just a trade. I must say, when I was working on bank FX desks, and we thought that a currency pair was ripe to reverse ...
issues: @Forexpro $OLED $AAPL Forexpro you are indeed one of the most professional writers in the Forum and I always appreciate and value your comments. You have such great insights! You could probably have your own SMM advisors site or be a great hedge fund ...
champ: $AAPL $174 --- On the move again ...5-days up....then 4 -days flat and now its trying to move up again.
Alexander:
Alexander: @champ $AAPL Warren Buffet owns AAPL. Are you long? What was your entry price?
champ: @Alexander $AAPL ---- OK, thats fine but I don't understand what your point is...? My point was ....the stock is moving up after being flat for around 4 days.
champ: @Alexander $AAPL ---- Yes, we all know he owns $AAPL. My first entry was on that drop on 2/9 and I sold for around +$20 and posted but I'm #back-in trading this stock again this morning because...of #Alerts. I'm not going to ask you if your long because it just doesn't really matter......and it shouldn't really matter if I'm long either. I'm just posting that the stock is on the move again this morning....the post was a stock alert.
Alexander: @champ $AAPL I am sorry, but my post was intended for @PhilHarmonic. I re-posted there.
champ: @Alexander $AAPL --- No reason to be sorry, we are all just trying to help-out each other.
Ajax4Hire: My covered call report on $AAPL - Apple and $FB - Facebook (started 2018-02-16_Fri): $FB - Facebook Bought @$178.38, sold 2018-02Feb-23Fri $180 calls for $1.87. Called away, 1.95% gain in 11 days. 1.9% in 1 week is good but would have done better to simply buy-and-sell. $AAPL - Apple Bought @$170.19, sold 2018-02Feb-23Fri $175 calls for $1.78. Called away, 3.8% gain in 11 days; better than simple buy-and-hold. 2.7% gain this week on trades; 1.6% gain on this portfolio. I call it a win if better than 1%/week on total portfolio. (*-yes, includes commission&expenses)
Ajax4Hire: Executed my $AAPL - Apple covered call trade. Sold 2018-02Feb-23Fri $175 calls for $1.78, collect 1% now. If called away, collect another 2.8% if called away (a good probability as $AAPL @$174.40 now) Collect a total of 3.8% in 11 day; beats my goal of 1%/week. Will report on results on 2018-02Feb-23Fri.
Ajax4Hire: Executed my $FB - Facebook covered call trade. Sold 2018-02Feb-23Fri $180 for $1.87, collect 1% now. If called away, collect another 1% if called away. Not as happy about $FB vs $AAPL but I'll take 2% in 11 days is good.
Forexpro: ...
I don't hate $CHTR nearly as much as I hated $VZ - truth to tell, I probably don't even get as far as "dislike" very often - but there is that $209 monthly bill. True, that includes the usual HBO stuff, but I find that if there's a movie t ...
jimbo: @Forexpro $GOOGL $CHTR $VZ $AMZN $AAPL $NFLX
jimbo: @Forexpro $GOOGL $CHTR $VZ $AMZN $AAPL $NFLX Forexpro Are you a Soccer fan?
Forexpro: @jimbo $GOOGL $CHTR $VZ $AMZN $AAPL $NFLX Love It, Jimbo. Played some in my youth, became an Arsenal supporter while working in London some decades ago. Arsene and I are getting older and crankier together, although he has some years one me :) You, too, I take it?
jimbo: @Forexpro $GOOGL $CHTR $VZ $AMZN $AAPL $NFLX I love the game! American born I coach college soccer now but played professionally back in the late 70's through mid 80's in old NASL now I'm an old guy! Haha I've been in here with Dan for 7-8 years! Love your posts your so knowledgeable about so many things! Always trying to learn to be a better and more patient trader. My team is Liverpool and they are doing pretty well.
Forexpro: @jimbo $GOOGL $CHTR $VZ $AMZN $AAPL $NFLX That's Impressive, Jimbo, I can't lay claim to anything like that level of achievement. Liverpool are very good, but I generally preferred Everton during the latter part of the David Moyes era on the somewhat thin rationale that the team's skipper shared my Lanarkshire-based surname. I'm following Moyes' attempted comeback at West Ham with interest; just goes to show that talent still needs the right setting to manifest itself. Take care, and all the best!
champ: @Robert1965 $CENX $X $DE $MSFT $FAS ---I didn't sell any metal stocks today but I did add to $AA. However, I sold $AAPL, took profits today, had a nice move from 2/9.. of around $20 and I also sold $SSO....and sold 1/2 of $WYNN for profits but add ba ...
BocaRick: $AAPL warren Buffett following me 4 point run
champ: $AAPL HOD
Ajax4Hire: Bought $AAPL - Apple today; plan to sell 2016-02Feb-23_Fri calls tomorrow for quick income. Expect to be called away for a good 2% gain in 11days.
Junior1: @Ajax4Hire $AAPL Looks like following Karen F... adding at 160... was a good call! I am very overweight $AAPL and $SQ in LT accounts (and very happy!)
billfumick: $AAPL right into the muck.... If it fails the 50 day, I'll short it.
Ajax4Hire: @billfumick $AAPL agreed, $AAPL - Apple looks extended; but of all the FAANGs, only Apple has a P/E respected by Qualitative Analyst. And $AAPL is a cash machine, worthy of the "most valuable company" crown. So, even though the chart seems to scream for a pull-back; being able to say you have some $AAPL stock still carries a positive halo.
grcjr: @Ajax4Hire $AAPL - will be interesting to see when and how much effect the announced buy backs will have.
billfumick: I know @Dan is not an advocate of "anticipating moves" BUT Im gonna short some $AAPL here against the all-time highs. That's just how I roll sometimes :-)
grcjr: @billfumick $AAPL. If I were inclined to short I'd wait a day or two. Just looks to me like $AAPL is getting some support, having moved above the 50dma today on a strong move up with pretty good volume. Could go another $6 up to slam into the ceiling again with the all time high at $180.10. CMF moved positive today. ADX about to cross positive. MACD looks promising. RSI almost to 60. I'm letting things continue with a tight trailing stop. On the other hand, tomorrow is Friday so who knows. I'm long for now. Cheers.
bsafriet: ...
$IPGP reports tomorrow BMO. It has been on a tear during this latest market uptrend. $ADBE and $NVDA have both regained all that was off in the recent correction. $BA continues to march higher, ripping off a 3.52% gain today as it paces the aeros ...
grcjr: @gwenzee $AAPL - I put a big smiley at the end. I've been an $AAPL investor since the time Jobs returned to Apple. Sometimes bigger, sometimes smaller. Cheers.
grcjr: @DrScience $AAPL :-) How about calling you "The Doctor"
champ: $AAPL ...the same ...#Day-4 ....and everybody thinks trading is hard.
gwenzee: $AAPL Tim Cook is not a fan of special dividends so don't look for one. He says the company is "dedicated" to increasing the dividend. Won't be any specific news until next earnings call in April. Pshaw, pshaw!
CHOFF: @gwenzee $AAPL - As a long time holder of $AAPL, I think this is good news. The div does grow reliably. If he had offered the spec div all the pundits would have been clamoring that the company isn't growing and that is why they are giving the cash back. Cook is planning to spend it...in a stock buyback instead (wink) and in places like their healthcare monitoring devices and apps. My guess is the stock rises on this news.
gwenzee: @CHOFF $AAPL Have owned it since 2009. Up VERY nicely. It is my largest position. As goes AAPL, so goes my portfolio on a number of occasions. Depressing, frustrating, elating, etc. Not in love with it but do have a very fond attachment to it.
grcjr: @gwenzee $AAPL - wow, you are just a newbie to $AAPL :-))
gwenzee: @grcjr $AAPL Are you being serious or facetious? Seriously facetious or facetiously serious?
DrScience: @gwenzee $AAPL He's being fastidiously delirious... And, don't call me Siri! :-)
champ: @Robert1965 $UPRO $SSO $TQQQ ---- Good work....Yes, its very important to take the $$$$ because we just don't know how its going to plays out...but I'm still holding $AAPL and I'm have been trading these ETF's, on the low and hi turns....but I'm also out all for now.
champ: $AAPL this is a big move for this stock ...up over $7...helping move the $TQQQ
Robert1965: $AAPL yes watch the $TQQQ, will jump if $AAPL moves up this was the case in NOV
champ: @gwenzee $DG $DLTR --- This news was reported today on briefing.com at 14:44 ET ...they posted comments that the president said today.... "we will be doing reciprocal tax and you will be hearing about that in the coming months ". This WH bu ...
gwenzee: @champ $DG $DLTR $AAPL Yes, I'm up on the news. Wanted to add a little different reasoning to drop as this was also reported.
ginice: @Geewhiz $FDX $BLD $CAR $MTOR $BABA $AAPL Yes, but I keep them at probable support/resistance. Ha!, I don't expect them to do miracles.... just reasonable levels for longer term runs.... it takes quite a move to spark them. But as an emergency rule they work ok. trade safe.
ginice: @ROSEY $FDX $BLD $CAR $MTOR $BABA $AAPL Yes'm I am doing well now, I feel good about my stock levels too... I hope everyone uses some kind of emergency stops.... Most traders don't have back up partners to fix these drops.... lol
ginice: Stopped out. ha! I had emergency surgery Tuesday on an incisional hernia repair. It is over an open repair abdominal aortic aneurysm from last year this happened this past Tuesday. This is one reason to have stops set. You never know when an illness is going to hit…. I was out of commission until Friday morning and my stops pulled me out of partial positions so I now have ½ cash after buying a few starter positions. Stops are so important on your positions…. If you're not around. I use trade triggers (conditional orders)….. on all my trades short and long term. $FDX $BLD $CAR $MTOR – SOLD On Fridays cat tails - BTO $FDX $BLD $CAR $MTOR $BABA $AAPL add on's or starter positions. Something to think about…. Trade safe.
Geewhiz: @ginice $FDX $BLD $CAR $MTOR $BABA $AAPL Feel better. Love your rules. I have similar ones in my head but never seem to do it. Expensive. Thanks for the reminder. Hope we all take note. No safety net equals KABOOM! Have a great weekend.
ROSEY: @ginice $FDX $BLD $CAR $MTOR $BABA $AAPL I have experienced the value of STOP LOSS also, so THANKS for posting. Hope all is working well with the surgery.
Forexpro: ...
I'm inclined to agree that one precipitating factor in the current pullback is the rise in Treasury note and bond yields. Given the little that I know about the budget agreement, I expected to see said notes and bonds lower in price and higher in yi ...
Wolf: #Markets Only trades that have been working are buying OTM calls on indexes and FANG stocks and shorting against 1/2 to 2/3 of them. Never thought I would be shorting $FB $AAPL $NFLX.
Alexander: $AAPL On ma radar screen I see $AAPL still in green
debeers: $GS/$AAPL-Goldman Sachs in talks with Apple about financing for their i-phones. And you may have thought that lions sleeping with lambs is weird. Honey, you ain't seen nuthin' yet.
issues: My bad boys include $OLED $AAPL $CBOE $FB. Somebody is shorting the soul out of OLED. That was my best money maker last year. This year it's making money for short sellers. Still holding b/c I remember Dan's phase 2 - gotta go back before going up!!
Alexander: @issues $OLED $AAPL $CBOE $FB Even if you are long term holder you need to follow Dan's #1 rule - do not loose your money. You need to have stops.... my two cents
ginice: $AAPL -- added to position. $CAR added @ 43.10 on a low bid. Trade safe
Gary: ...
$AAPL – there is no reason to own this here.
$AMZN – wide range, but held up ok. Not actionable here.
Henry: #5 $AAPL $ALL $DWDP $JNJ $UPS Stocks I Saw on TV Carter Worth sez these could be long term buys
champ: @Forexpro $WFC $BAC $JPM $PNC ---- The reason Analyst are saying that these 2 banks..#1.. $WFC... is because their earnings are just about 100%, in the U.S. and their assets are already at a extremely high level but these new restrictions will end re ...
champ: @CHOFF $ABMD $AAPL ---- On long term positions....investors sell for many different reasons, on a stock that is profitable, why sell. Most would only sell on a major market correction or at whatever target they have pick-out. Many might sell for pers ...
CHOFF: @gwenzee - the original question is what would motivate you to sell a long term investment (9yrs) with outsized gains like $AAPL?. I don't see any direct response. I respect, "I don't know" as the answer;) Thanks.
Forexpro: Re: $AAPL Hi, Friends, Apologies if this is repeated, old news, but Toni Sacconaghi at Bernstein is probably the axe of the current $AAPL analyst community. KeyBanc analyst Andy Hargreaves downgrades Apple (NASDAQ:AAPL) from Overweight to Sector Weight and announces $178.00. Bernstein analyst Toni Sacconaghi downgrades Apple (NASDAQ:AAPL) from Outperform to Market Perform and lowers the Price Target from $195.00 to $170.00. All the best!
StockMarketMentor: A Price Alert has been triggered for $AAPL Apple Inc.. Click here to view associated video clip: http://stockmarketmentor.com/stockanalysis.html?ticker=AAPL&clip=95700
gwenzee: @CHOFF $AAPL Your follow-up was saying or inferring that I didn't care about the guidance. I answered that. Don't try to put words in my mouth.
champ: $DJI @ 27,787....$AAPL LOD...taking the markets down a little more RHRN.....I'm following this stock for market direction.
champ: $USO ...WTI Oil today... is only down $0.26 @ $65.52...but these 2 big cap stocks $XOM and $CVX....spooked the energy stocks today and the markets and ...a few stocks like $AAPL and $GOOGL, are not helping....along with all the #Political BS.....the Great Payroll numbers, dropped the markets right out of the Gate because of fears about higher interest rates....really just too much going on today....Good News....is Bad News.
Alexander: @champ $USO $XOM $CVX $AAPL $GOOGL #Political I am still in $SLCA trade (STO Feb $32 for .60), but closed almost all other positions this morning.
bwcarnation1: $AAPL down almost 4% on huge vol...I think it was this week or end of last week that Karen Finerman said she would be interested in buying around $160 and here we are...below the 150d and nearing 200d
issues: @bwcarnation1 $AAPL Karen you better be bye bying soon, right?
bwcarnation1: @issues $AAPL maybe Monday after we fall a bit more
Gary: ...
3. $AAPL - lots of crowing after hours....but crickets today.
4. $NFLX - strong. Strangely strong.
5. $GOOGL - BuPS?
6. $NVDA - resting
7. $CASA - Up today. Resistance at $21.32.
8. $CTRL - lower high and low. Shake out here. IF bought at open ...
gwenzee: @woodman $ABMD Most that I have held over earnings have been good to me. Most, not all. Waiting for $AAPL. My cost basis is $12 but I will still be unhappy if guides lower. It is my largest position.
issues: As I was driving my car radio came on with Rush Limbaugh. He said $AAPL will have a blow out earnings - more than they have had = yet the media will report disappointment to lower the stock price. He said competitors pay folks in the media to report negative news on top dogs like AAPL. Thought it interesting. Not that it will affect any of us here but just a point of interest. We will see tomorrow, right?
AceTrader: @issues $AAPL I don't think Rush Limbaugh knows much about trading or stocks -- it isn't a point of interest for me at least.
woodman: @issues $AAPL - Rush is a Market guru too? My mail delivery guy said the same thing.
traderbren: @woodman $AAPL -- LOL...good one!
RedLeaf1: @issues $AAPL Did he disclose the number of shares he is holding and how far underwater he is?
issues: @AceTrader $AAPL Don't "RUSH" to judgment! Ho ho!
jeffslm: @issues $AAPL - LOL!!!!
Alexander: @issues $AAPL Rush must be on drugs again....
fitsperfect: @issues $AAPL Maybe HE is being paid?!
Junior1: @issues $AAPL "As I was driving my car radio came on with Rush Limbaugh." I've said never.
CHOFF: @gwenzee $ABMD $AAPL - your cost basis for $AAPL is 12? You've owned it for 10 years if that is the case. I'm in a similar situation. At what point or target would you be motivated to sell $AAPL?
gwenzee: @CHOFF $ABMD $AAPL Bought it in 2009. My heirs can decide what to do with it.
sierramp: @Junior1 $AAPL Good one!
CHOFF: @gwenzee $ABMD $AAPL - I suppose in that case you don't care what the guidance is.
traderbren: $GOOGL - working its way back in the AH after getting knocked down. $AMZN trading higher in AH. $AAPL - now higher in the AH, but there was a low print of $162.55 $ATHN - up nicely AH. $AMGN - off AH.
Henry: @AceTrader $AAPL I don't think he knows much about stocks either but he is an Apple Tech Nerd, demo'ing every beta version soon as it is released. A guy who's income supports a Gulfstream jet, doesn't need to worry about buying stocks. Tim Cook, who probably has never listened to Rush, has disproven all the rumors we heard the last couple weeks about poor sales of Iphone X's and its struggling suppliers. I called out those rumors a couple days ago. Long AAPL in a couple family accounts.
Gary: #NOTES SS 020118 COTD: $CZR breakout. $SPX – likely to be here for a while. Earnings: $AAPL – beat earnings/revs. But missed iPhone sales. Guided lower. Not much reaction. Support at around $165. Why buy this stock? Is it the best one to own now? Because it's Apple? Not a good enough reason. $GOOGL – light on EPS numbers. $AMZN – EPS $3.75 vs. $1.85 est. (Remember when they didn't make money?) Growth Stocks: 1. $CTRL – stabilizing at around $26 2. $ESNT – Bullish engulfing pattern. Entry right here. 3. $CBOE – still working. 4. $GDI – buyable here. 5. $PRAH – stabilizing here. 6. $BLD – squeeze vs. consolidation? Discuss. 7. $KMT – tomorrow morning is conference call. Questions: 8. $JD – still consolidating Alerts: 9. $TTWO – breakout yeste44rday. Resting today on high volume. Wait for follow through. 10. $FB – looking like more continuation tomorrow? 11. $OSTK
gwenzee: @CHOFF $ABMD $AAPL I always care about what the guidance is or isn't. I just will not sell based on it. There is a big difference.
1winkie: ...
$AAPL was downgraded to Market Perform from Outperform at BMO Capital Markets, based upon lower production expectations for the iPhone 10 and after government inquiries ahead of the earnings report. Apple shares were indicated down 0.25% at $166.57 ...
bsafriet: @1winkie $AET $AKS $AAL $AAPL $ALLY $ALV $BIIB $EA $ESRX $FIT $FL $IMGN $MCD $MET $NGVC $NKE $PFE Thanks for the updates!
ROSEY: @bsafriet $AET $AKS $AAL $AAPL $ALLY $ALV $BIIB $EA $ESRX $FIT $FL $IMGN $MCD $MET $NGVC $NKE $PFE DITTO. 8 )
debeers: $AAPL/$T/$VZ-No position in Apple or Verizon or AT&T stock but $T & $VZ, probably to see if their early bonus offers curried favor with the America First program, promised last night said that to stop offering the cheapo Huwei (pronouced Wah-Way) Chinese phones for sales promotions. That pretty much leaves open the door for $AAPL/$GOOG- favoring $AAPL. Once it gets its stuff together might have areal leg up--not now but eventually. POTUS, is suddenly best buds with Mr. Cook who he thanked profusely for bringing jobs and dough back. GOLD for today will be up about $5 because the market is starting to freak folks out. Commodities- positive move in wheat and corn, negative for oil both brent and light sweet.Negative for Copper as well.
DrScience: @debeers $AAPL $T $VZ $GOOG Lady @debeers, you know I love ya. So I'll try to be gentle. $VZ and $T haven't opened any doors to investor profits in America by excluding Huawei phones. We reached a saturation point two years ago, and everybody -- Appl ...
Forexpro: ...
$AAPL is having a rough morning on the back of reports of cuts in iPhone X production, and Nazz futures are off roughly half a percent, to 6957, as I type. E-mini futures are also red, down 15 to 2838.50 at the moment, a decline of, again, roughly h ...
debeers: @debeers $AAPL $T $VZ $GOOG --I am not disagreeing with 1 thing you said: I don't own any of these stocks. I was alluding to the optics, not the reality. I think that AT&T would push any buttonm it could to get merger approval. Doesn't mean they get it.
champ: $DJI @ 26,045...down 400 points. I'm now looking for a turn....RHRN....and #HealthCare stocks...like $UNH...and tech like $AAPL...along with a few other tech stocks. In the energy sector, big Oil is also dropping the markets...like $XOM, $CVX and a few other... are mostly responsible for this drop today.
CHOFF: @champ $DJI $UNH $AAPL $XOM $CVX #HealthCare - I too am tempted to buy some $UNH on the dip today due to the Bezos, Buffet, Dimon MD news. Maybe I'll buy at the close.
champ: $DJI @ 26,077 ---- Market Summary was reported....Health Care and #Day-2 for the Energy stocks, along with a few misc stocks like...$AAPL, $IBM, $MCD and a few other stocks, accounted for most of the lost today, is what I'm reading from briefing.com....was their Market Summary.
Visit the Trading Forum to join in the discussion.
| | |
| --- | --- |
| Stock Price | $USD 188.58 |
| Change | 0.23% |
| Volume | 17,226,100 |
Apple Inc designs, manufactures, & markets mobile communication & media devices, personal computers, & portable digital music players, & sells a variety of related software, services, accessories, networking solutions, & third-party digital content.
Request Video of AAPL
Already a member?
Sign in here.
Earnings
July 31st, 2018 - 2018 Q3 Earnings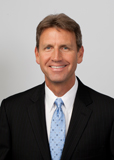 Dan Fitzpatrick
Stock Market Mentor gives you EVERYTHING you need to succeed in the market; all in one place. How easy is that? Dan Fitzpatrick and his elite community of traders share trading ideas, strategies and much more. Dan Fitzpatrick--a world class Technical Analyst, trading coach and regular CNBC contributor--gives you access to all of this with a 14 day FREE membership. Get started TODAY and start trading better TOMORROW with the following premium content:
Nightly video Strategy Sessions with a game plan for tomorrow
Got a stock you want Dan to look at? Just ask.
Patent pending video alerts instantly delivered to you when one of Dan's trading signals is triggered. This is not your typical price alert. This is a short video explaining the action you need to take to make money. No more "Woulda, coulda, shoulda"
Access to over 55,800 stock analysis videos
Access an ever expanding library (55,800) of educational videos that will save you time and make you money
Join a team of friends and traders that have one thing in common; a burning desire to succeed.

Become a Member Today!
Gain immediate access to all our exclusive articles, features, how-to's, discussion group and much more...
Satisfaction Guaranteed!
Your Stock Market Mentor membership comes with a 14 day, no questions asked, 100% money back guarantee!