Apple Inc. (NASDAQ:AAPL)
Bands Volume 200 SMA 50 SMA 20 SMA Videos Alerts Articles Events

mradams0621: @BinaryJay17 Has to be some kind of market manipulation. Just think what you could do if you could move the market like that one way or the other, like the big guns can. The low on $AAPL $136 near the money calls was .o5. Last trade on that ramp was .58 That's a 10 bagger in less than an hour. The puppeteers made millions on that move.
TunaHelper: Keeping a $AAPL here as it seems to be in a slight megaphone-like pattern. If that pattern is valid, it seems somewhat extended as it in the top of the range . See attached chart. Seems like there is a lot of optimism / bullishness on the company though.
indigo1948: @TunaHelper $AAPL - agree on being extended and yet on the daily chart it is not outside the upper Bollinger Bands. It breached this upper band on February 1st but instead of pulling back within the bands and possibly retreating to the mid-line it just kept on moving up. As the bands have expanded it is now within the bands - in my opinion it suggests quite a bit of strength going forward.
TunaHelper: @indigo1948 $AAPL The lower BB's has hooked a bit on the bottom, which potentially suggests that it is first going to do a bit of resting / consolidating sideways (which I think is one observation @Dan mentioned in one of his seminars a year or two back). Volume has been light and somewhat decreasing over the past few days, which seems to suggest some exhaustion in the move rather than any explosive follow-through much higher.
judysteiner: $AAPL reentered when it was red , steadily climbing back
judysteiner: $aapl on a 1 min chart climbing the 8 ema...always tradde around my log term aapl
bsafriet: ...
Stops took me out of $COR and $NVDA today, re-entered small position in $NVDA just to keep ":an iron in the fire". Established new positions in $BEAT, $LITE, $HMY, $OCLR, $OLED (hope 3rd times the charm!), $SINA, $TREE. Holding small po ...
ROSEY: @grcjr $APPL IS THIS $AAPL?
grcjr: $AAPL - I'm hearing "Super Cycle" too much. Talk about various BIG markets. Are they setting a target that they can't possibly meet?
grcjr: @ROSEY $APPL $AAPL Yes. I edited my original post. Thanks for the note.
orpheusredux: $AAPL overbought? Sold a higher call against my NOV 140. Stock is now up 9% from the close the day of the earnings report. Pretty big move. I'm synthetically taking profits by spreading my call.
DAN: Good morning. Another flat open as the Dow and Nasdaq bump against record intraday highs set yesterday. At some point, stocks are going to break out. The post-election rally essentially peaked in mid-December, yet stocks have not corrected. Fast ...
JJT1: $AAPL rallying into close.
orpheusredux: @JJT1 $AAPL Good for longs (like me).
DAN: $AAPL hitting a new post-earnings high this morning. Look at the 15 minute chart and you'll see a pretty impressive pop out of a volatility squeeze. I'm not chasing this stock, but thought I'd mention it.
DrScience: @vfr777 $AVGO still has a month before earnings release, and $SWKS/$AAPL reports helped. CMF confirming a move higher, but volume is falling. Latecomers chasing or bears covering ahead of the weekend -- maybe both. $AMD Yesterday's high of 12.66 now the mark to beat. Volume back to normal RHRN, and CMF not confirming a move higher -- yet.
vfr777: @DrScience $AVGO $SWKS $AAPL $AMD holding on. Thanks and have a great weekend!
orpheusredux: @champ $AAPL Closed call fly yesterday w/ >200% gain (woohoo). Kept JUN call spread. Similarly with $AGN closed call fly w/ small gain (stock running hard now) but kept ITM call spread. Still holding $REGN via call spread and will risk holding through earnings. Long $SRPT from $30 with stock. Risky, but it's been chopped in half.
Forexpro: ...
Looking at the Profile of the E-minis, the price action currently is toward the top of the overnight range, and the bulk of the activity has been above the top of yesterday's regular session range. $AAPL isn't the market leader it once was, but it d ...
captron: $AAPL - Out for a nice 6% overnight trade. Don't trust it to stay up.
champ: $AAPL....OUT
TCW23: @champ $AAPL ditto! at 130.45 :-)
champ: $TNA $MDY $LABU --- This bounce is the real deal....and if $AAPL beats the markets could go a lot higher tomorrow....if they miss....don't really know..?? it all depends on how much...
grcjr: $AAPL looks good at first look.
traderbren: @grcjr $AAPL - yep, very good! Let's see if it hold. I think $AAPL gained from the Samsung burning issues!
grcjr: @traderbren $AAPL - CNBC mentioned it but added that the numbers were higher than just Samsung.
Forexpro: @grcjr $AAPL Thanks, Grcjr, Yeah, 6 bucks and change in the first minute following the release; first up, then down, then predominantly to the upside. We'll see how it goes after the call gets underway. The WSJ is indicating a beat on revenue, but a miss on the bottom line. The latter still beat announced analyst expectations, coming in at 3.38, vs 3.22 expected. Revenue was 78.2 bn vs expectations of 77.4 bn. I couldn't identify an option play that I found attractive, so no position. Just nostalgia. :) All the best!
grcjr: @Forexpro $AAPL - I had some profitable Calls ... closed earlier today. Still long stock. So have my cake but no icing.
AndStars: $AAPL at or about 52-week high 121.63.
Ralph0172: @Bridget $GOOGL $FB $BABA $VIRT $HD $MHK $HUM $AET $CI $ESRX $CVS $QCOM $AAPL : Thank you, always appreciate your updates, observations, and input.
Bridget: Notes: $GOOGL - making a earnings run $FB - also appearing to make a run higher, ER on 2/1 $BABA - breaking higher and reports tomorrow morning $VIRT - breakout on volume, ER on 2/2 $HD - breakout of a squeeze, nearing the 52 week high, ER 2/21 $MHK - also breakout from squeeze, ER on 2/9 $HUM and $AET deal is blocked, $CI, $ESRX and $CVS are now potential buyers $QCOM down on news of being sued by $AAPL
DrScience: $SWKS on Mad Money this afternoon, probably gonna get a Cramer bump tomorrow. 26M shares traded hands over the past 3 days vs. about 3M 14-day average volume. Had to giggle when Liam Griffin described their largest customer ($AAPL) as their "largest customer."
champ: @DrScience $SWKS $AAPL ---- #NEWS...Just a note to point out a little info on....$SWKS.....out of the top 15 highest operating margins in the semiconductor space... they have the 3rd highest operating margins.... but the lowest P/E at 12x FY2017 numbers. Most believe that a multiple of 15x-18x is justified...for that reason I think the stock could break $100 in the short term. This #NEWS was posted by Craig Hallum on Friday 1/20...along with an upgrade. I had a late entry and I only have a small position.
rck89: @DrScience $SWKS Fabulous summary report! Since I've stopped trading $AAPL, I'd forgotten about $SWKS. Guess I'll have to put it back on my radar. Thanks.
DrScience: @rck89 $SWKS $AAPL Don't be complacent! Apple is still the number uno customer, and as Apple goes, so goes Skyworks, at least, until autonomous vehicles take over the highways and byways in the 2020's. Then, it's "To infinity... and beyond !" ;-)
rck89:
rck89: @DrScience $SWKS $AAPL Of course you are right on $AAPL. But at $120 and a market cap of " lord knows what", I'd rather play some of their suppliers and other "hanger on-ers"! So please give me some other names!
DrScience: @rck89 $SWKS $AAPL I think @woodman has a list of movers in the $SMH space you'll like. Also, remember we have a position in $AVGO which has outperformed $SWKS -- and just about everybody else -- over the past year.
shoredriver: $QCOM $AAPL $INTC....hope the lawsuit gives $INTC a bump....
Forexpro: @cmaxwel1 $NFLX LOL, Thanks, Cmaxwel1, Suspect they missed a "1" in front of the "68", although an analyst who is no longer at Morningstar kept a "fair value" of around 35 on $AAPL as it moved to 200, pre-split. Gotta give the guy credit for consistency, I suppose, but he does appear to have moved on. Hope you're doing well; all the best!
ROSEY: @bigbartabs $MU #1 Your post is interesting to me tho i am lucky to be able to turn on a toaster in the kitchen and use our MAC in the kitchen, only because my Daughter showed me how to turn it on (lol)and use it a bit. My GKids have posted on ...
JJT1: $FB $AMZN $NFLX $GOOGL $AAPL My insistence on holding the FANG&A stocks is being tried as $GOOGL is definitely no $AMZN. $AAPL continues to consolidate at high level and rest, $AMZN amazes, NFLX seems to be breaking slowly out of cup and handle, $FB got the memo about an earnings run, $GOOGL is dogging it.
tradeforfamily: @JJT1 $FB $AMZN $NFLX $GOOGL $AAPL holding 3 of the 5, $FB $NFLX $AMZN
JJT1: @tradeforfamily $FB $AMZN $NFLX $GOOGL $AAPL Cherry picked the movers! ;-)
JJT1: $FB $AMZN $NFLX $GOOGL $AAPL FANG stocks and apple now all sideways but between their EMA and upper BB. Never owned them all at same time.Bought $AMZN Jan 795 calls this AM thinking after 2 inside days was poised to move today. Wrong (so far). Also thought $NFLX would move higher so bought Feb 130 Calls. Still to decide whether owning FANGA is smart or dumb.
champ: @JJT1 $FB $AMZN $NFLX $GOOGL $AAPL --- Not really anything wrong with moving sideways ...thats positive...not negative but we need to see if they hold....and they do need to consolidate after the nice move that they all had. Drugs took everything down...now traders/investors are watching for direction and thinking about...what to do...but nothing has really changed but the market needs to confirm if thats true... before it moves back-up...don't really know how long thats going to take...maybe today or in the next few days...most banks are holding for now..and also moving sideways and down a little... $XLF $KRE $KBE $FAS $BAC.
Bruce B.: @JJT1 $FB $AMZN $NFLX $GOOGL $AAPL ....Looking better, yes JJ
Bridget: $AAPL is breaking out to a new 52 week high. This could be the start of an earnings run. Many other tech stocks are doing well today as well. $QQQ are up as the $SPY is down a bit. I like $INTC here as a buy as well. The options on $INTC are pretty cheap.
grcjr: @Bridget $AAPL earnings 1/31 after the close. $INTC earnings 1/26 after the close.
JJT1: $AMZN $AAPL $INCY New week. At open Bought $AMZN Jan 800 calls as I didn't want it to run 25 points with out me. Looks like I may have had all day to make that decision. Also bought $AAPL Feb 120 calls as it broke 119 quickly after open. Added to my $INCY Feb 105 calls with Jan 110 Calls and have problem setting stops as spreads very wide. (2 dollars on Feb and 1 dollar on Jan)
stevef214: @JJT1 $AMZN $AAPL $INCY I found that same problem with stops on calls. They either executed immediately (market maker trading against me or they never executed) So now I set up a conditional order but use the stock price not the option price as the condition and then the action is to sell the call/option. I then set the sell price to the option ask with a minus delta of just over half the spread. The stock price is a more defined/stable stop point then the option price and selling at the ask with the negative delta to just below the mid most of the times ensures it sells and not at the lowest amount which would be the ask. IDK if you can set a conditional order like this but Schwab SSE does.
JJT1: $AAPL $GOOGL Added to $AAPL Feb 120 calls. Bought Jan $GOOGL Jan 825 calls. Expect both to go higher tomorrow.
ivan: $aapl thinking it will take out $120 mark anyones thought on this
captron: $AAPL - There was a lot of activity in the options yesterday. Looks like it is continuing today. Holding the jan 115 calls.
cmac: $AAPL filled the earnings gap this morning. Probably due for a little rest.
Aragorn: $AAPL slight higher high daily triangles them out. Did one or 2 quick AAPL trades this am both long now out.
bigbartabs: $QQQ $XLK $SMH ... and all their derivatives seem to be holding. Not sure if that means a good risk going into tomorrow... but looking a lot better than all else. The FANG stocks are 2 out of 4 up... and $AAPL is up.
Aragorn: $AAPL have a great day as well
michael2010: $AAPL Although seemingly out of favor, AAPL has, at least momentarily, broken above the 50dMA. I used that as an excuse to start a small position.
vfr777: @michael2010 $AAPL I saw the same thing. Did the same.
orpheusredux: @vfr777 $AAPL Me three.
Gary: ...
10. $AAPL – at resistance.
11. $TMUS – note lower volume here. Vertical move.
12. $LOGM – good entry with support at 50-day MA.

Aerospace – not flying
13. $LMT – not where you want to be.
14. $RTN – here either. ...
kcar21966: $SQ nice bump premarket announce a deal with $AAPL
Aragorn: @kcar21966 $SQ $AAPL I saw that thanks, In all the discussion the other day or two I failed to mention that SQ has now filled the gap
ag1: @Aragorn $SQ $AAPL Thanks for the Great Chart. I didn't know so much info could be put into candlesticks. I also like your upper trend line placement and use of trading boxes. -Excellent!
Forexpro: Re: Markets, $AAPL Hi, Friends, Apparently, there are now 20 mio people using Apple Music, me among them. The stock wants to know how many iPhone 8's will be sold when they appear, and when the New Thing, assuming there is one, will go on the market. In consequence, on the extended hours hourly chart, the ticker appears to be unimpressed. I had some charting package problems this morning, but I haven't anything that looks to be paradigm-shifting. There are European Central Bank and FOMC meetings looming, but as my college's Alma Mater observes "That is tomorrow, this is today". Here's hoping that your "today" brings nothing but green; best of luck!
grcjr: #market - The market has been very kind to us lately. I just walked through most of my tickers, primarily looking at a one year weekly chart. Many of these have been going vertical. Reminds me of $AAPL from a few years back. I have been very aggressive (for me) this past few weeks but I'm seeing things that worry me. I'm going to be more defensive: trimming, setting higher alerts/stops. Today, I almost made my stretch goal for the year. I'm not going to give it back.
Lavrock: @DAN $GOOGL $FB $AMZN $NFLX - Dan's comments on these stocks reminds me of $AAPL when it lost its luster but many traders had trouble forgetting it.
DAN: @tradeforfamily $GOOGL $FB $AMZN $NFLX $AAPL I do. I think there are better long-term holds than the FANG stocks. They are all either testing their 200-day moving averages, or are below their 200-day moving averages. I think a good rule of thumb for long term holds is to insist that the price be above the 200-day moving average. If it dips below that moving average, then you are simply wrong on the direction of the stock. I.e., the current price is lower than the average price over the last 200 days. That's a lonely place to be. Hope that helps. Dan
tradeforfamily: @DAN $GOOGL $FB $AMZN $NFLX $AAPL Thanks yes it help.
grcjr: $AAPL just an observation. I could not get an appointment with any of the regional Apple Stores to look at an iPhone5 with a failing battery for 4 days. They are busy.
orpheusredux: A few more bearish analyst notes on $AAPL and it'll hit $200. Keep them coming, sell-side!
orpheusredux: I'm starting to talk myself into $AAPL, my post of two days ago notwithstanding. If Trump enacts repatriation, it'll be like a thousand Christmases for Tim Cook. Buybacks as far as the eye can see. Maybe time to pick up some February calls? Your thoughts, friends?
Forexpro: @orpheusredux $AAPL

Hi, Orpheusredux,

Hope you're doing well. Yeah, but doing so will require what seems likely to be a long, drawn out, complex series of negotiations between the administration - if and when it gets the appropriate personnel in ...
Forexpro: @Forexpro $AAPL Hi, Orpheusredux, Here's a link to a chart showing the performance of $AAPL relative to the $SPX. Moves up indicate that $AAPL is relatively stronger than the index. You'll note that over the past month, $AAPL has been tending to underperform, and the election results don't appear to have altered the recent trend. http://schrts.co/DUvzuP Again, just FWIW; all the best!
orpheusredux: @Forexpro $AAPL $SPX Yeah, you're probably right about February. Everything takes longer than you think it will and that's probably not realistic. Maybe best just to wait for it to turn back upward, whenever that will be. As I have currently NP, I can wait. I appreciate your wise counsel. (This is why I love the Forum.) Good luck to you today.
Spotdog: @orpheusredux $AAPL Good morning, I saw your post and wanted to add my comment. $AAPL moved back into the Keltner Channel on Tuesday and closed within. Wednesday and Thursday were green so I picked up a starter pos. on thurs. morning. Just my FYI.
orpheusredux: @Spotdog $AAPL I am not familiar with the Keltner Channel. Is it like the Disney Channel? Seriously, clue me in. Don't use that indicator.
Forexpro: @orpheusredux $AAPL, Keltner Channels Hi, Orpheusredux, Keltners, which I normally use, are similar in concept and function to Bollinger Bands. They're constructed using the average true range rather than the standard deviation of the underlying asset. I use Keltners because the guy who taught me to trade futures uses them; most SMMers use Bollinger Bands, and that's normally Dan's approach, as well. Same kind of thing, though, even though the look is slightly different. All the best!
orpheusredux: @Forexpro $AAPL Thank you. I'm a BB kind of guy. I actually use double Bollinger Bands when trading FX, which is a trick I learned from The Little Book of Currency Trading by Kathy Lien.
Wolf: $AAPL Bounced off the 200DMA. Guess I expected it. I bought it in my wife's IRA and that is her luck ;) Raised my stop from just below 200 DMA to yesterday intraday low.
bigbartabs: $TQQQ $AAPL ... I wish I would have waited to stop myself out of $TQQQ this morning, until I knew if $AAPL was going to bounce off the 200dma. I think that might have been a mistake.
orpheusredux: @bigbartabs $TQQQ $AAPL Even though $AAPL and $FB may have bottomed here and look enticing at these levels, I wouldn't buy either yet. They may just wind up trading sideways and then you're money's dead. I'd wait till they re-establish upward motion.
bigbartabs: @orpheusredux $TQQQ $AAPL $FB ... the problem with tech, driven by the Fang stocks... upward motion might be another sling shot. My position in $TQQQ was not large... I would have held it if I'd been watching the Apple chart closer.
1winkie: $FB $GOOGL $AMZN $AAPL $BABA Getting real ugly - is it anti tech now?
orpheusredux: @1winkie $FB $GOOGL $AMZN $AAPL $BABA Yes.
GaVaHokie: For the first time in a decade, $AAPL is no longer in my portfolio, stopped out at $108... strange times.
orpheusredux: @GaVaHokie $AAPL That must feel odd. Like giving an old favorite shirt away.
Iceman: $AAPL #ShortPuts – Sold AAPL Nov 18 2016 102.0 Puts @ 0.48 with the stock at 107.15. These expire in 6 days and can always be rolled down if necessary.
Forexpro: Re: $AAPL, Overseas Cash Hi, Friends, $AAPL is down pre-market, but if Mr. Trump is serious about enacting some sort of tax reduction/amnesty plan to help corporations repatriate cash held overseas, the company is a potentially huge beneficiary. Depending on where implied vol trades this morning, I may sell a put, or three. All the best!
tejas7: Silicone valley shaken down. FANG stocks breaking down. $FB $AAPL $AMZN $GOOGL (alongwith $IBM $MSFT etc) may fill the pinch anticipating visa pinch.
Forexpro: ...
Stepped away for a nap; it doesn't appear that the intraday trend changed while I was slumbering. Considering that I expected to be down a few K today, this session (I know, it ain't over yet) has been a pleasant surprise. The only annoyance is that ...
Forexpro: Re: $MSFT Hi, Friends, Net long some Mister Softee via short Dec 60 puts. $AAPL, despite its overseas, may have some tricky moments because of prospective changes in trade policy (rumors abound today that China has been a large seller of Treasuries). $MSFT isn't nearly so dependent on overseas manufacturing, etc. Hope your day is going well; all the best!
Forexpro: Re: Markets Hi, Friends, The action in the E-minis, as displayed in the attached Market Profile, indicates that would-be sellers are having to look a little more aggressively in the search for buyers. I'm preoccupied with the day job today, and have done nothing except some housecleaning, reducing some option positions in $AAPL and $INTC, for a net small loss to add to a couple days' worth of somewhat larger losses. Not a big deal, just irritating. Here's hoping that your day is going well; all the best!
janner0814: @DAN ......lol I've #ALWAYS thought I had an "inner DAN....." .... or perhaps it's the "inner counsel" that "still runs #STRONG in you, that at one time burned passionately in another profession, seeking to mitigate fresh wounds between "parties of nonconcurrence" ..... whatever the case.... #goodstuff.... #buildingBRIDGES I have a feeling that I will eventually be "there" where you've "profiled me at ....time heals all...." Thanks for #perhaps..... reading my inner thoughts.... I may and #perhaps will be there one day...... for as we sometimes know #timeHEALSall @Gary $STMP $SPX $DJI $DJT $COMPQX $GOOGL $AAPL $AMZN $NFLX $XME $DJUSST $NUE $SCHN $GLD $GDX $FCX $NEM $ABX $USO $VLO $PSX $SWHC $SWKS $CMG $FN $LN $TWLO $ACIA $LITE #NOTES
traderbren: $AAPL -- trading like it wants to kiss the 50 dma.
DAN: @janner0814 $STMP $SPX $DJI $DJT $COMPQX $GOOGL $AAPL $AMZN $NFLX $XME $DJUSST $NUE $SCHN $GLD $GDX $FCX $NEM $ABX $USO $VLO $PSX $SWHC $SWKS $CMG $FN $LN $TWLO $ACIA $LITE #ALWAYS #STRONG #goodstuff #buildingBRIDGES #perhaps #perhaps #timeHEALSall #NOTES Thanks Janner. You may very well have an "inner Dan". But if so, just hope that it pertains only to trading. If you knew the stuff rambling around in my brain relating to my non-market life (otherwise known as...life), you'd probably be scared. LOL
janner0814: LOL.... mucho gracias .... brother.... thanks for all you do....#GENEROSITY #KINDNESS #BIGPICTURE @DAN $STMP $SPX $DJI $DJT $COMPQX $GOOGL $AAPL $AMZN $NFLX $XME $DJUSST $NUE $SCHN $GLD $GDX $FCX $NEM $ABX $USO $VLO $PSX $SWHC $SWKS $CMG $FN $LN $TWLO $ACIA $LITE #ALWAYS #STRONG #goodstuff #buildingBRIDGES #perhaps #perhaps #timeHEALSall #NOTES
Wolf: $AAPL Flirting with the 50DMA. Long weekly 112 puts and starter position. Will add if it bounces off the 50DMA.
Forexpro: ...
Well, this is the kind of day when Amazon's curated music selections could juxtapose "Like a Rolling Stone" "Last Train to Clarksville" and "Son of a Preacher Man". Pretty random, like the market. Actually, the E-minis, ...
Visit the Trading Forum to join in the discussion.
| | |
| --- | --- |
| Stock Price | $USD 153.61 |
| Change | -0.17% |
| Volume | 21,889,000 |
Apple Inc designs, manufactures, & markets mobile communication & media devices, personal computers, & portable digital music players, & sells a variety of related software, services, accessories, networking solutions, & third-party digital content.
Request Video of AAPL
Already a member?
Sign in here.
Earnings
July 25th, 2017 - 2017 Q3 Earnings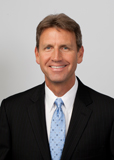 Dan Fitzpatrick
Stock Market Mentor gives you EVERYTHING you need to succeed in the market; all in one place. How easy is that? Dan Fitzpatrick and his elite community of traders share trading ideas, strategies and much more. Dan Fitzpatrick--a world class Technical Analyst, trading coach and regular CNBC contributor--gives you access to all of this with a 14 day FREE membership. Get started TODAY and start trading better TOMORROW with the following premium content:
Nightly video Strategy Sessions with a game plan for tomorrow
Got a stock you want Dan to look at? Just ask.
Patent pending video alerts instantly delivered to you when one of Dan's trading signals is triggered. This is not your typical price alert. This is a short video explaining the action you need to take to make money. No more "Woulda, coulda, shoulda"
Access to over 47,600 stock analysis videos
Access an ever expanding library (47,600) of educational videos that will save you time and make you money
Join a team of friends and traders that have one thing in common; a burning desire to succeed.

Become a Member Today!
Gain immediate access to all our exclusive articles, features, how-to's, discussion group and much more...
Satisfaction Guaranteed!
Your Stock Market Mentor membership comes with a 14 day, no questions asked, 100% money back guarantee!