ABIOMED Inc. (NASDAQ:ABMD)
Bands Volume 200 SMA 50 SMA 20 SMA Videos Alerts Articles Events

numbers: There is a lot of ways to look at data. The report column are: ticker, no days above 20d sma for the last 200 days, growth for 200 days, relative price using the 200 day high/low, ATH (1000 day look back) or 200 day high. $ALGN 194 164 0.98 $CBOE 188 49 0.99 $AABA 185 63 0.95 $BABA 183 85 0.93 $GDOT 182 136 0.9 $PYPL 182 93 0.96 ATH $ISRG 182 68 0.96 ATH $NOVT 180 128 0.96 $IPGP 180 109 0.99 ATH $VRSN 180 39 0.99 ATH $ANET 178 145 0.99 ATH $TRU 177 70 0.98 ATH $MA 176 40 0.94 $TCEHY 175 97 0.99 ATH $RHT 174 62 0.99 $FAF 174 42 0.9 $ADBE 172 59 0.97 $PENN 170 93 0.97 $CGNX 169 103 0.99 $ABMD 169 85 0.96 $JOBS 169 74 0.91 $MCD 169 34 0.91 $TTWO 168 118 0.96 $WK 168 73 0.86 $SBAC 168 57 0.92 *I am not good at split handling, also my vendor may have not been tracking the stock from the issue date so ATH may not match the real data. I do the same report sorted by growth rate. I also do the same report for the last 100days and 50days.
woodman: $ABMD @gwenzee - already extended and getting more so as it moves up out of a flag. All time high.
gwenzee: @woodman $ABMD Nice one.
gwenzee: @captron $EXAS This is Debeers stock. Unfortunately I never bought it. Please give Debeers all of the credit for a great call. I touted $ABMD, $SQ and $LYV.
gwenzee: $APTI $ABMD My babies are doing well today. Go, Go.
gwenzee: @Woodman @Issues @Debeers $ABMD One of our favs reported great numbers and stock continues to climb. Ttl rev. grew 29%, sales up 30%, Gr. margin-84%, EPS beat by $.07 to $.44. Additionally, ABMD has 319 million in cash and no debt. But, the best news was that the first patient was treated with the Impella pump in Japan. Granted that their diet is more healthlful than ours and their population is less but I think the over 65 group is larger % wise.
woodman: @gwenzee $ABMD great stuff, Gwen! I thought that big dip on Wednesday was a gift to anyone looking to enter or add. My position was already where I wanted it. Thanks for all of your posts on this one and getting me interested.
gwenzee: @vscottg $NVDA Unlike Dan, I am not afraid to hold over earnings for the most part. Yes, sometimes I get hurt but recover in the long run. Look at these charts of recently reporting stocks that 1) I hold 2) I held over earnings this past week 3) only had a stop on $BSX and was stopped out today but it wasn't a LTH. $ABMD, $TRU, $FTV.
issues: @spmeyers $ALRM me too! But then I am still holding small positions in $CELG and $ALXN too. I added to $ABMD! Looks strong! All three $CELG, $ALXN and $ABMD all beat on earnings ($CELG $1.88 to actual $1.91) (ALXN $1.33 to $1.44) - ABMD .37 to .44 actual! All three beat but two went down down down and only one went up. So I added to the the one that went up. I will add when I see the green day on the others.
bsafriet: @issues $ALRM $CELG $ALXN $ABMD Are we gluttons for punishment or what (ie $CELG)?
issues: added to $ICLR (institutional buying, BO of a long vol squeeze = strong as life!) Bought starter in $CTRL (stop in place) and $MSCI. Added to $ABMD. Sold some $BIVV $YRD $KEM. Thanks for the excellent posts! You guy are the greatest. More brains working together means more combined wisdom!
woodman: @issues $ABMD $ICLR $KEM - The dip in $ABMD yesterday, just before the earnings announcement, was a gift. $ICLR is today's gift. And $KEM, in my conjecturing opinion, will be a gift very soon, particularly if it gets to the 50 day. Earnings on 11/2. I still have a small amount as a reminder. And I may just buy more and hold through earnings, particularly if it gets down to the 50day. That will be a 17% pullback from last week, so that may be enough to think bad earnings are baked in. My thinking will evolve on KEM between now and then.
woodman: $ABMD - has run a lot and is having its comeuppance today. Earnings are tomorrow before the open. This drop, giving up the entire last month of its move above resistance in September, may well offer a nice one to buy into (and hold through) earnings. It's back to the bottom BB now, and the 50 day is only another 2% lower.
issues: @woodman $ABMD did you buy or put in a stop...?
woodman: @issues $ABMD - Looks like some folks had the same thought I did about this pullback, and bought it off the bottom BB. I didn't buy any (more). I have enough of the stock going into earnings. I am holding through.
issues: @DAN $CTRL Done. Thanks Dan I was living on hope. Thanks for the reality check. I sold 2/3 of $ABMD with earnings in tomorrow.
bRobert: $ABMD nh Perky action in several medical equipment/device names..
issues: @bRobert $ABMD still holding. Thanks, but $ALXN elevator down. Sold 1/3 position at a profit. $EW reports tomorrow. NP
gwenzee: $CYRX What a turnaround. Up 9% today with a nice bullish engulfing candle. $ABMD is up, AGAIN. It's my energizer bunny. Unfortunately, heart attacks will never go out of style and ABMD will be there saving lives.
woodman: @gwenzee $CYRX $ABMD - thanks for the reminder/alert on $CYRX. I bought some.
gwenzee: @woodman $CYRX $ABMD Cryoport up over 16% today. Wish I had bought more yesterday....fear kept me away and greed will keep me in the remainder. Took some profits last week. Hope you got it at low of the day or close to it. Good luck.
issues: @woodman $CYRX $ABMD We hold ABMD but CYRX looks like a bounce.
gwenzee: $ABMD Up again today. Rested awhile and now gaining strength and surpassing $171.00. Keeps on pumping!!!
gwenzee: $ABMD Up 21 points in 1 month. That's 15% in 30 days Ladies and Gents.
gwenzee: @Woodman $ABMD
woodman: @gwenzee $ABMD - love it! Long as well. Thanks for pointing it out long ago.
gwenzee: $ABMD Up another 1%+ today. (Ah-Bee-Oh-Med) produces the world's smallest heart pump through its suite of Impella devices. The pump is introduced to the body through catheter rather than surgically. Up to 5 litres/min. are pumped through the heart allowing for circulatory support, allows the heart to rest, patient retains native heart and blood flows through blood vessels to prevent irreversible injury or failure to other organs dependent on uninterrupted blood supply. On 9/20/17 the only percutaneous temporary (up to 14 days) ventricular support device to received FDA approval for right heart failure. Impella RP pumps 4L/min. This is a fast growing company. In 2013 18,000 patients were supported by Impella. In 2017 over 50,000 patients.
issues: @gwenzee $ABMD We hold 3/4 position. Thanks for this concise description. It's the best I've read, honest. You're the BEST Gwen!
gwenzee: @issues $ABMD Thank you for the kind words.
Marcelomex: @gwenzee $ABMD thanks for your advice
gwenzee: $ABMD The heart pump is really pumping up today. Up over 5% breaking $170. Jeffries raised its TP to $208 and SunTrust initiated coverage with a TP of $195. LTH
debeers: @gwenzee $ABMD --Good on you, Gwennie I was going to say the new pronunciation should be Ah'beeOHmed! Nice upgrade!
gwenzee: @debeers $ABMD One of those ponies we are always looking for.
woodman: @gwenzee $ABMD - been nice. Thanks for this one.
Gary: ...
3. $ABMD – forum stock. 50% growth rate. Heart parts.
4. $ALGN – revs growing ~30+%/quarter. Low risk buy point.
Tech:
5. $TTD – heavily shorted. Small float. In buy range now. Stop below $55.
6. $NVMI – semi fabricatio ...
issues: @PRK $QGEN I like this one (med products - IBD grp 21 along with $ALGN $OSUR $ABMD $EW. Although its not rated well (composite 74) its a B in accumulation. I would like to get a starter in it tomorrow.
gwenzee: $CYRX $BRKS $LYV $ABMD $MTN $TRU
woodman: @gwenzee $CYRX $BRKS $LYV $ABMD $MTN $TRU - I have been pleased with $ABMD. Thank you for getting me looking at it a few months ago (or whenever that was).
woodman: @gwenzee $CYRX $BRKS $LYV $ABMD $MTN $TRU ... in addition, I'm also in $BRKS (found that on my own :-) and $MTN for which I can thank @debeers and possibly you as well (?).
gwenzee: @woodman $CYRX $BRKS $LYV $ABMD $MTN $TRU Have you looked at CYRX? or LYV? CryoPort is the FedEx of BioPharma. When it absolutely, positively has to get there.
woodman: @gwenzee $CYRX $BRKS $LYV $ABMD $MTN $TRU - CYRX impressive, thanks.
gwenzee: @woodman $CYRX $BRKS $LYV $ABMD $MTN $TRU Website gives a great picture of just what this company does. And, as more biopharms need transportation of samples from patient to lab to patient, the more business will grow. Remember they are also in fertility and surrogacy space in addition to veterinary services.
woodman: @gwenzee $CYRX $BRKS $LYV $ABMD $MTN $TRU - excellent. Thanks again.
issues: @Bridget $TCMD #ipo Thanks Bridget. TCMD is in an excellent group - medical products - IBD group 15. Others in the group include $ALGN $OSUR $ABMD $EW. Will check it out. NP yet. We do own ABMD and EW. $TCMD is in a high base that looks like $OSUR, don't ya thunk?
Bridget: @issues $TCMD $ALGN $OSUR $ABMD $EW #ipo It is in consolidation just below all time highs.
woodman: $ABMD - looks like a successful test of rising support with uptrend intact. Back up through the 50 day.
issues: @woodman $ABMD added this morning. thanks Woodie!!
woodman: $ABMD - pull back took it to a close lower than the 50 day yesterday, but hammer/bullish engulfing close back above the 50 day today. May not be out of the woods, but low risk buy here.
woodman: $ABMD - back to the 50 day which has been a good spot for this one in this uptrend.
woodman: @Bridget $ALGN - same with med device cohort $ABMD.
Bridget: $ABMD getting a bounce today. heading higher rhrn.
bsafriet: @Bridget $ABMD Txs for the update Bridget. Added shares yesterday. Long stock
woodman: $ABMD - not sure why this is down because earnings and guidance look decent (at first blush, anyway). It has pulled back to the 50 day which has been support during the uptrend. This may be a good entry spot. I held my shares through earnings; still long.
tigerjohn8: @woodman $ABMD Also holding it nervously. Don't see where to put a good stop since it bounced off 140 repeatedly. So I have a stop at 139 but feel that's sloppy.
woodman: Lots of reporting by the #MedicalDevices stocks today and tomorrow. For instance: $EW $MDXG $ABMD $ALGN $SYK.
StockMarketMentor: A Price Alert has been triggered for $ABMD ABIOMED Inc.. Click here to view associated video clip: http://stockmarketmentor.com/stockanalysis.html?ticker=ABMD&clip=88439
woodman: $ABMD breaking out of squeeze. Earnings 7/27 bmo.
woodman: $MDXG - $ABMD similar to MDXG.
bRobert: $BEAT $MDT $EW $BSX $SYK $ISRG $ALGN $ABMD Perkiness medical technology. Some consolidating and squeezing
woodman: @bRobert $BEAT $MDT $EW $BSX $SYK $ISRG $ALGN $ABMD - All the medical "stuff" - devices; instruments/supplies; diagnostics/research - I have are working well today and/or are in good spots to buy.
woodman: #MedicalDevices - I've been a fan of these for a while now. $GMED is where $SYK just was before $SYK popped today (i.e. moving along the 50d). $ABMD and $MDXG are similarly situated. (ABMD is already moving off the 50d.)
arrow: @woodman $GMED $SYK $ABMD $MDXG #MedicalDevices $NVRO another name in this space, moving up after a little consolidation (following positive pre-announcement spike).
gwenzee: @woodman #Medical Currently holding $ABMD (Med. Device) and Biotechs $INCY $KITE $PBYI $BLUE. All positive with exception of BLUE. May I ask what you are holding?
woodman: @gwenzee $ABMD $INCY $KITE $PBYI $BLUE #Medical - My current #biotechs are $CEMP and $CALA . The third one I mentioned is $ATRS, but that's the one I said isn't a biotech (it's med instrument-supply). I've traded $ATRS many times over the years. My last buy back was at $2.60 and I sold most of it recently at $3.17. I still have a little of it. Another I recently had but no longer is $DVAX. I bought $DVAX in the $7.80s and a little more at $8.85, and sold it all at $9.95. I will look to buy DVAX back after this pullback. (Note that DVAX has it's FDA Advisory panel coming July 28.) I have a number of medical instrument-supply/diagnostic-research/medical device stocks as well. I do not have $ABMD, but it is on my watch list and I like it around here as it moves sideways into the rising 50 day.
woodman: @tigerjohn8 $SYK - you're welcome. @gwenzee's $ABMD doesn't look bad here either.
gwenzee: @woodman $SYK $ABMD Their Impella 2.5 heart pump demonstrated survival rate with Pre-PCI insertion in heart attacks with the left main artery greatly increased as opposed to post-PCI insertion.
issues: @gwenzee $ABMD Thank you Gwen and Woodie - I added due to your insightful posts.
gwenzee: @issues $ABMD If 300,000,000 million others add too, we'll be in Fat City.
woodman: @gwenzee $ABMD - well, I did my part. I entered at $142.22.
woodman: @issues $ABMD - I'm being stingy. I want it under the 34dEMA or even closer to the 50dSMA. I already have $GMED and $SYK in the medical device area, so I don't have to have it. But I could change my mind....
woodman: @Aragorn $MDXG - nice aragorn. I was looking at it earlier today and I'm interested. Also look at $ABMD here. $GMED continues to rock in the medical device space as well.
Aragorn: @woodman $MDXG $ABMD $GMED GMED chart looks the best but MDXG and ABMD have minor resistance at the 8ema
woodman: $ABMD on my pullback watchlist.
issues: @woodman $ABMD I want to add but will wait for the green! Tomorrow? Maybe.
woodman: @bRobert $bsx $ew $mdt $masi $beat - $GMED and $ABMD a couple nice climbers in the sector as well.
gwenzee: @Dan $ULTA $TRU $MTN $LYV $ABMD $INFO $PAH $TRU $PETS $HIIQ I'm learning to take something off the table. Hard to do when stock is heading higher. Booked $15,000 in profits. Bought PETS @ $38.08 and HIIQ @ $23.66 Great feeling when you do the right thing. Had to laugh at the avocado story. We had an avocado tree that was over 2 stories tall and my husband had to wear a hard hat in the backyard when they began to fall. They are like rocks and these were giant avocados.
issues: @gwenzee $ULTA $TRU $MTN $LYV $ABMD $INFO $PAH $PETS $HIIQ Congrads to you Gwen! What was your biggest profit in? Which stock and how long did you hold it? Thanks!
gwenzee: @issues $ULTA $TRU $MTN $LYV $ABMD $INFO $PAH $PETS $HIIQ Biggest profit ($7939) was my original buy of MTN on 3/10/16. Still have most of my position.
woodman: @issues $GMED $ABMD $EW $SYK $MZOR - very kind of you to say. You're welcome.
issues: @woodman $GMED Thank you Woodie! We bought our starter pack. It's in a good group- IBD group 20, along with $ABMD $EW.
woodman: @issues $GMED $ABMD $EW $GMED - In the same space (medical devices) have you looked at $SYK? I mentioned it a few times around the 50 day and picked it up at 134.79. It's too extended now for my taste in terms of buying it now, but it's another one worth keeping on the radar. I remain long $MZOR as well, also in the space.
issues: @woodman $GMED $ABMD $EW $SYK $MZOR Thanks for that input Woodie. I looked but I didn't buy SYK. I might buy MZOR. Thanks keep up your excellent suggestions = from all of us little people trying to make a dime, a heart BIG thank you Woodie!!
woodman: $ABMD @gwenzee; $SYK $GMED - all time high for $ABMD - nice one for you. I missed my entry on this so still no position, unfortunately. I'm long $SYK (bought last week; all time high today) and $GMED (bought today) in the medical device space.
issues: @DAN $WB Dan I liked your tree analogy. The higher up the tree the less stable the jump up. That's good for WB. Let's face it, it's way up in the top branches and has no base from which to push higher. That analogy has kept me out of trouble. Word pictures are good for remembering basic principles. Now I am trying to decide which of these to add to: $AEIS $IPHI $BZUN $SINA $AMAT $TTD $QRVO $ABMD $AAOI. It's easy to see on the charts which look best but I value your opinion. Thanks Dan.
woodman: $ABMD @gwenzee - I'd like to pick this up around the 50 dSMA if I can. Not sure if it'll give that opportunity. Still no position.
gwenzee: $ABMD up 6% AH.
gwenzee: @Woodman $ABMD We talked about this a couple of days ago. Did you buy?
gwenzee: @RedLeaf1 $MTN This was a Debeers pick. Would love to take credit for this one. Will take credit for $LYV, $ABMD and $MTZ. You might want to listen to their conference calls.
issues: A big thank you to all you in this forum for suggesting selling prior to earnings. I had forgotten the following report tonight (even though I had it marked on my calendar.) $GKOS $NXPI $CBPO $FB $MCHP and Th is $ABMD (Sold anyway.) I made some good profits! I guess I owe you all a party. Ok tonight, my place, free beer, ok?
audrina0904: @issues $GKOS $NXPI $CBPO $FB $MCHP $ABMD I'm in, just send your address, DOB and Social Security Number! I'll bring friends! :)
issues: @audrina0904 $GKOS $NXPI $CBPO $FB $MCHP $ABMD I live far away in an isolated place. So I'll just email you that beer, ok?
gwenzee: @Woodman $ABMD Placed a buy limit of $129.50. Rather antsy this a.m.
woodman: @gwenzee $ABMD - I was looking at the chart this morming. I have to wait for a pullback.
gwenzee: @woodman $ABMD Agreed. I read that they had only 7% of the addressable market in the U.S. Also that they beat earnings by about 16% historically. Could be a game changer or a portfolio drag.
woodman: @gwenzee $ABMD - thanks, Gwen.
Cheezit: @gwenzee $ABMD For what its worth... I have a friend that works there and he tells me they are slammed with work.
gwenzee: @Cheezit $ABMD "Slammed" with work? Never heard that term before. Does your friend see a big upside? Do you own any?
gwenzee: @woodman $MZOR I bought it on 4/24. Like what it does. Have you ever taken a look at $ABMD? Your thoughts.
woodman: @gwenzee $MZOR $ABMD - Gwen, I haven't looked at $ABMD. I guess I have some more homework.
gwenzee: @woodman $MZOR $ABMD Its Impella line is a percutaneously inserted ventricular assist devise (VAD) used in patients with severe heart failure, cadriogenic shock and high risk PCI. World's smallest heart pump. Enables the heart to rest and increases blood flow. Interesting website. Today will mark an ATCH if it holds. Earnings on 5/4.
Visit the Trading Forum to join in the discussion.
| | |
| --- | --- |
| Stock Price | $USD 264.12 |
| Change | -1.54% |
| Volume | 379,051 |
Abiomed, Inc. is a provider of mechanical circulatory support devices and it offers a continuum of care in heart recovery to heart failure patients.
Request Video of ABMD
Already a member?
Sign in here.
Earnings
May 3rd, 2018 - 2018 Q4 Earnings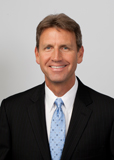 Dan Fitzpatrick
Stock Market Mentor gives you EVERYTHING you need to succeed in the market; all in one place. How easy is that? Dan Fitzpatrick and his elite community of traders share trading ideas, strategies and much more. Dan Fitzpatrick--a world class Technical Analyst, trading coach and regular CNBC contributor--gives you access to all of this with a 14 day FREE membership. Get started TODAY and start trading better TOMORROW with the following premium content:
Nightly video Strategy Sessions with a game plan for tomorrow
Got a stock you want Dan to look at? Just ask.
Patent pending video alerts instantly delivered to you when one of Dan's trading signals is triggered. This is not your typical price alert. This is a short video explaining the action you need to take to make money. No more "Woulda, coulda, shoulda"
Access to over 53,800 stock analysis videos
Access an ever expanding library (53,800) of educational videos that will save you time and make you money
Join a team of friends and traders that have one thing in common; a burning desire to succeed.

Become a Member Today!
Gain immediate access to all our exclusive articles, features, how-to's, discussion group and much more...
Satisfaction Guaranteed!
Your Stock Market Mentor membership comes with a 14 day, no questions asked, 100% money back guarantee!