ABIOMED Inc. (NASDAQ:ABMD)
Bands Volume 200 SMA 50 SMA 20 SMA Videos Alerts Articles Events

woodman: $WTW has a familiar look. Stocks that move up through resistance and keep going making higher highs. See, e.g., $ABMD $SRPT $V $MA
issues: @JBed $BZUN It looks to be in a trading channel. Today I did as Dan suggested and "sold some." I sold some or all of these: $AAPL $ABMD $ADBE $ATI $COP $ETFC $FB $FFIV $HAE $LGCY $OLLI $OXLC $VMW $WLL $WRD $XPO.
JBed: @issues $BZUN $AAPL $ABMD $ADBE $ATI $COP $ETFC $FB $FFIV $HAE $LGCY $OLLI $OXLC $VMW $WLL $WRD $XPO I should have done the same. Well, next time it gets to the top of that channel...
champ: @Ottawagreg $TRHC #metoo --- These type of stocks....are hold positions ...just like $TTD and $ABMD, was when they first started.....not really trading positions.....but they can be....if your a trader and know about #Timing....need to know how it works.
woodman: $ABMD thinks Newton was a phony.
woodman: $ABMD - extended already yet continuing back up today.
woodman: $ABMD - Day 2. Wow.
gwenzee: @woodman $ABMD WOW is right. Did you check out CYRX today? They reported yesterday AMC. Another ABMD?
gwenzee: @Woodman @DeBeers $ABMD DANVERS, Mass. (AP) _ Abiomed Inc. (ABMD) on Thursday reported fiscal fourth-quarter net income of $36.8 million. On a per-share basis, the Danvers, Massachusetts-based company said it had profit of 80 cents. The results topped Wall Street expectations. The average estimate of seven analysts surveyed by Zacks Investment Research was for earnings of 64 cents per share. The maker of heart devices posted revenue of $174.4 million in the period, which also beat Street forecasts. Five analysts surveyed by Zacks expected $163.8 million. Abiomed expects full-year revenue in the range of $740 million to $770 million. Abiomed shares have risen 61 percent since the beginning of the year. The stock has more than doubled in the last 12 months.
woodman: @gwenzee $ABMD - Great stuff! I held about 75% through earnings, then sold a little more (to bring me to about half of my holding before earnings) on this pop. My plan is to hold the rest as long as it continues to hold around VWAP (328-ish).
shoredriver: @debeers@DAN $DXCM $RACE $BA $EL $ABMD And not a one on the SMM GSL.....for shame......
debeers: ...
Gwenzee. meanwhile is Having her custom car detailed on $ABMD's day.
Frankly, my dear, I like the picture i paint better.
gwenzee: $AAPL $ABMD $CYRX $FCAU $INCY $MU $NVDA $ONCE $PBYI $SHOP $SPLK Today has been pretty good. Not all winners, in fact some are downright Fugly. CYRX reports AH today. Would like it to follow ABMD (Ah-Bee-Oh-Med).
DAN: @debeers $DXCM $RACE $BA $EL $ABMD Much better visual of Gwenzee than the guy with the cig hanging from his mounth watering the garden. ;-)
gwenzee: @DAN $DXCM $RACE $BA $EL $ABMD Just for the record my "custom" car is a red 2004 Mustang convertible with 29,000 miles on it. My late husband, Richard, gave it to me on my 66th birthday. Never going to sell it.
debeers: @DAN $DXCM $RACE $BA $EL $ABMD --- Read it again, DAN.
debeers: $DXCM/$ABMD- Well, we are neck and neck going into the close. I say you bake the chocolate cheesecake........Gwenzee..
debeers: $ABMD/$DXCM-@Gwenzee. Yours up over 11%, $DXCM up over 12%. I would like coffee with the chocolate cheesecake. LOL
gwenzee: @debeers $ABMD $DXCM Braggart!!! Hope not too many profit takers arrive to rain on our parade....it would ruin the cheesecake.
CHOFF: @debeers $DXCM $ABMD - nice to see someone else finally touting $DXCM. It's been a winner for a while now.
issues: I am trying to decide what to do with $ABMD (at the 20 day). I have a measly 50 shares and am thinking of selling 25 or all 50 before earnings tomorrow morning, i.e. today= now! I have a $3500 profit!
woodman: $ABMD - yesterday held the 50 day and the low of its recent sideways range.
woodman: $ABMD @gwenzee - Wednesday was a day to add. The Market had me uneasy, but I added anyway.
issues: @woodman $ABMD Cramer says Fridays have been down days, so I am waiting for tomorrow to add to ABMD. I think there's something to Fri being a downer, don't you?
gwenzee: @woodman $ABMD Nice to know a smart person like you. I didn't add and regret it.
gwenzee: @issues @Woodman $ABMD Don't forget they report May 3rd.
woodman: @gwenzee $ABMD - thank you, Gwen, for the reminder.
woodman: $ABMD - pullback to and and hammer at the 50 day. Ordinarily, I'd say to buy it here. But this isn't a cooperative Market, so my confidence isn't as strong as it might otherwise be. Earnings 5/3 bmo.
optionswealth: @woodman $ABMD Multiply how your feeling by all those participating in the market and we get market sentiment.
woodman: @optionswealth $ABMD - great point. I've been a big selling over the last week and, uncharacteristically, have been correct to do so. It will be interesting to see what the Market does here as the SP500 approaches the 200 day and some rising support even lower than the 200d.
gwenzee: @woodman $ABMD Agree. Gave me a major scare this AM but seems to be recovering.
woodman: @gwenzee $ABMD - I ended up buying some. :-?
captron: $ABMD - Approaching previous resistance again. Lets see if it can break through and hold this time.
gwenzee: @captron $ABMD My little heart pump stock is doing well. ATH was $304.28 ATCH was $300.28 and it is above that today. You're right, it would be nice if is held. GS has a buy rating and PT of $332.
captron: @gwenzee $ABMD Thanks. I had not seen the new target. Its a long term hold for me. Just wish I could get $EW moving up in that direction.
gwenzee: @captron $ABMD $EW I am holding ABMD for the long term also. It has a successful product, gaining users and doesn't seem to have competition. What more could you ask of a stock? Reminds me of ISRG years ago when I owned it.
woodman: $ABMD - trying to move out of recent consolidation/high base. BBs expanding. A little more than average volume (50 day avg.) Next leg up on its way?
gwenzee: @Woodman $ABMD Up 20 pts. in 3 days ain't bad. Are you still in this one? Once again looking at that $300 mark.
captron: $EW - Following $ABMD. Guess they are tired of beating up the medical device stocks. Added.
gwenzee: $ABMD Received European approval for Impella 5.5. First patient treated in Hamburg. Goldman initiated coverage with a $332 target. All good.
woodman: @gwenzee $ABMD - Yes, I have some long term shares to which I added yesterday.
Aragorn: IBD 50 see the attached jpeg for actionable signals for Monday . Here a re a few from the list actionable for not that have my attention - $ABMD - Hammer up looking for a continuation day trade above Thursdays high go long. $BOFI - 8ema support now a ...
Aragorn: I am finishing up my IBD50 list analysis and here are the outside week and ups that triggered and the huge moves some of thee made - $ABMD $GPN $LRCX$EW$GRUB $IBKR $ILMN $ISRG $LGND $MA $TSS

These 3 stocks went inside month and up $IPGP $WING $LGND ...
woodman: $ALGN $ABMD - med devices working.
woodman: Add $ISRG to the med devices working. $ALGN $ABMD
gwenzee: @Woodman $ABMD And to think we were wondering if it would hold $200 just 2 months ago.
woodman: @gwenzee $ABMD - okay, bump that to $300. :-) I trimmed a large position in $ABMD, mostly in February, but some before that, to re-balance my med device stocks along the way, having put money into $ALGN and $ISRG when folks seemed to sour on those. They had some decent dips that I used to build up those positions. They are working well enough. Those are the 3 medical device stocks I own, all in about equal $$ amounts now. $GMED would have been a nice 4th one. Woulda shoulda.
captron: @woodman $ABMD $ALGN $ISRG $GMED Have been waiting for the pull back to the 21 sma on $GMED for entry.
issues: @gwenzee $ABMD wow that is amazing!!
gwenzee: @issues $ABMD Yep. Wish all of my holdings did that. Little heart pump keeps saving lives.
woodman: @gwenzee $ABMD - I still can't believe it was only two months ago that it moved through $200. Looks like $300 may be here soon. I didn't buy until June last year (a double since then), and I took significant profits in late Jan. and Feb this year. Not nearly as significant as the profits you were able to take though because you've been in for a while. I do still have a decent position, though, even if trimmed back from its former size. Congrats, Gwen.
gwenzee: @Woodman $ABMD Our baby reached ATH today. Will have 25 presentations at the ACC (American College of Cardiology ) this weekend. Do we see $300 on the horizon? Have taken profits along the way so don't feel too piggish. Corrected my typo to $300.
captron: $ABMD - Taking some profits. Looks like its getting a little tired.
gwenzee: $ABMD @Woodman ATH....again!!! Go baby. This is a double for me so far.
woodman: @gwenzee $ABMD - Congrats, Gwen!!!
woodman: @gwenzee $ABMD - I have 3 med device stocks - $ABMD $ALGN $ISRG - they are functioning well on the whole.
gwenzee: @woodman $ABMD Hope you are still in it.
woodman: @gwenzee $ABMD - I am. The only bummer of sorts is that it became oversized, so I pared it down and built up the other two when they pulled back. But ABMD continues to outperform so I may have out-thunk myself by rebalancing so to speak.
woodman: $ABMD - extended but seems to be onto the next leg in slo-mo.
bRobert: @woodman $ABMD This and EW holding hands up the mountain. Both provide unique solutions to serious heart problems. Used every day in most major medical centers. EW provides minimally invasive heart valve replacement with fewer complications and significant cost reductions compared to open heart procedures. Patients go home the next day.
captron: $ABMD - Blue Sky Territory
woodman: $ABMD cruising.
captron: $ABMD - Approaching its all time high on good volume.
woodman: @captron - #MedicalDevices - $ABMD - loving it! $ALGN awakening as well, but needs to get up through 50 day. $ISRG has moved up through the 50 and now the 8.
champ: @woodman $ABMD $ALGN $ISRG #MedicalDevices ---- Yes and we are never happy, we all want and expect more.
shoredriver: @woodman $ABMD $ALGN $ISRG #MedicalDevices $ISRG....nibbling....
gwenzee: @woodman $ABMD $ALGN $ISRG #MedicalDevices Two FDA expansions in 2 days didn't hurt ABMD.
captron: @woodman $ABMD $ALGN $ISRG #MedicalDevices I did nibble on $ALGN this morning. At least its on my big radar now. Thanks for your thoughts yesterday.
spmeyers: $ABMD nearing resistance with good momentum
sierramp: @woodman $ABMD $ALGN $ISRG #MedicalDevices $ALGN is up through the 50 day now.
gwenzee: @spmeyers $ABMD $253.13 was all time closing high. If ABMD closes there, or above, there won't be any resistance. Nothing but Blue Sky. I don't see any resistance in this chart. Am wondering why you see it.
gwenzee: @Woodman $ABMD How prophetic that a heart pump reaches an ATH on Valentine's Day.
woodman: @gwenzee $ABMD -That's funny.
optionswealth: @gwenzee $ABMD Made me chuckle.
ROSEY: @gwenzee $ABMD : )
gwenzee: @ROSEY $ABMD You know it.
Gary: ...
16. $ABMD – medical devices moving higher.
17. $ALGN – still rangebound...but tradable bounce at $220. (GSL holding)
18. $ISRG – very choppy, but some like it here. Support at $380.
19. $GRUB – Favorable trial verdict...no ...
captron: @woodman Have you compared $ALGN with $ABMD for your long term hold. I wrestled with this for awhile but when $ALGN took the big hit last week, my mind was pretty much made up. Just curious.
issues: @captron $ALGN $ABMD I like the chart of $ABMD better (holding a small position) than ALGN. $ANET is the best (but sorry to say NP) headed to $300. We added to $ALXN yesterday (probably a mistake) when you look at $CELG. There's always $GILD! ALXN reported 2/8 so it's safe in that episode.
captron: @issues $ALGN $ABMD $ANET $ALXN $CELG $GILD I agree. Several of my long terms were hit last week so its time to turn some over and I have been shopping for bargains. Charts tell the real story in my mind and with the big sell off last week in $ALGN, I see a lot of pain overhead. Thanks
woodman: @captron $ALGN $ABMD - I have $ABMD and have had it for some time. It's a staple of my long term holdings at this point. @gwenzee and I discuss it fairly frequently, as she got me into the stock in the first place. $ALGN was one I held for a while, but sold. It's a buy back at this point.
gwenzee: @woodman $ALGN $ABMD Abiomed received expanded FDA approval for indications for peripartum and postpartum cardiopathy with cardiogenic shock. So why is it down slightly today? It's little heart pump just keeps pumping along for the most part.
woodman: Some for the "of interest" list: $ISRG $SQ $SRPT $NOAH $SPR $IPGP $ABMD
DAN: #IBD50 List (as of 2/12/18): $ABMD $ADBE $AMTD $ANET $ASML $BABA $BOFI $BR $CADE $CAMP $CASA $CMA $CPRT $DQ $EW $FIVE $FND $GRUB $HQY $HTHT $IBKR $IPGP $ISRG $LOGM $LPLA $MA $MDXG $MSCI $MTOR $NFLX $NOW $NVDA $PANW $PETS $PRAH $RHT $SFM $SGH $SING $SIVB $SKX $SNV $SPGI $STMP $TEAM $TRU $TSS $VNOM $WAL $WB $WING
champ: @CHOFF $ABMD $AAPL ---- On long term positions....investors sell for many different reasons, on a stock that is profitable, why sell. Most would only sell on a major market correction or at whatever target they have pick-out. Many might sell for pers ...
debeers: $ABMD-Yay you, Gwenzee!!
debeers: @GOOSE $NKTR -Mommy owns only 2 biotechs: $ABMD & $NKTR. $NKTR was blind squirrel finds nut. The second was from Gwenzee who actually knows what she's talking about. Thanks so much for picking up your clothes! And love your haircut.Mommy
woodman: $ABMD @gwenzee - nice day for this one. It did well on earnings and guidance. I held a largish position over earnings and sighing a bit of relief. Some others I held over gave me a gut punch.
woodman: @gwenzee $ABMD Ha, we posted at nearly the same time! Congrats!
gwenzee: @Woodman @Debeers $ABMD Can you believe it has been less than a month since we wondered if this baby would hit $200 and hold? Congrats to us!!!
gwenzee: @woodman $ABMD Most that I have held over earnings have been good to me. Most, not all. Waiting for $AAPL. My cost basis is $12 but I will still be unhappy if guides lower. It is my largest position.
Alexander: @woodman $ABMD @gwenzee Hats off to you .....I hope for many more
woodman: @Alexander $ABMD - @gwenzee got me in it; credit goes to her. I simply bought and held.
CHOFF: @gwenzee $ABMD $AAPL - your cost basis for $AAPL is 12? You've owned it for 10 years if that is the case. I'm in a similar situation. At what point or target would you be motivated to sell $AAPL?
gwenzee: @CHOFF $ABMD $AAPL Bought it in 2009. My heirs can decide what to do with it.
CHOFF: @gwenzee $ABMD $AAPL - I suppose in that case you don't care what the guidance is.
gwenzee: @CHOFF $ABMD $AAPL I always care about what the guidance is or isn't. I just will not sell based on it. There is a big difference.
gwenzee: $ABMD Reports tomorrow BMO. Pretty flat today. Yesterday printed an inverted hammer with a long tail. 18 point range. Probably scared out some weak hands. Last report on 10/26 started a beautiful run. Expecting similar results. LTH
gwenzee: $ABMD ATH was $239.92 and AT closing high $236.42. Company issued preliminary Q3 FY 2018 revenue of $154 million, up 34% over prior year. 2018 guidance upgraded to $582 million (31%) from prior $565-575 million.
issues: @gwenzee $ABMD stock price doesn't reflect that good news. Maybe tomorrow. NP but want to buy on dip.
Visit the Trading Forum to join in the discussion.
| | |
| --- | --- |
| Stock Price | $USD 368.97 |
| Change | 0.00% |
| Volume | 455,482 |
Abiomed, Inc. is a provider of mechanical circulatory support devices and it offers a continuum of care in heart recovery to heart failure patients.
Request Video of ABMD
Already a member?
Sign in here.
Earnings
October 25th, 2018 - 2019 Q2 Earnings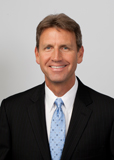 Dan Fitzpatrick
Stock Market Mentor gives you EVERYTHING you need to succeed in the market; all in one place. How easy is that? Dan Fitzpatrick and his elite community of traders share trading ideas, strategies and much more. Dan Fitzpatrick--a world class Technical Analyst, trading coach and regular CNBC contributor--gives you access to all of this with a 14 day FREE membership. Get started TODAY and start trading better TOMORROW with the following premium content:
Nightly video Strategy Sessions with a game plan for tomorrow
Got a stock you want Dan to look at? Just ask.
Patent pending video alerts instantly delivered to you when one of Dan's trading signals is triggered. This is not your typical price alert. This is a short video explaining the action you need to take to make money. No more "Woulda, coulda, shoulda"
Access to over 57,300 stock analysis videos
Access an ever expanding library (57,300) of educational videos that will save you time and make you money
Join a team of friends and traders that have one thing in common; a burning desire to succeed.

Become a Member Today!
Gain immediate access to all our exclusive articles, features, how-to's, discussion group and much more...
Satisfaction Guaranteed!
Your Stock Market Mentor membership comes with a 14 day, no questions asked, 100% money back guarantee!