Autodesk Inc. (NASDAQ:ADSK)
Bands Volume 200 SMA 50 SMA 20 SMA Videos Alerts Articles Events

Bridget: $ADSK breaking out on earnings. Long term uptrend continues after consolidation.
Bridget: #Notes: $ADSK - gap and run, but now consolidating above squeeze $MRVL - gap and run on earnings $AVGO - failed breakout, now breaking lower $CRM - another new high $WLK - working but too late to enter here $FXE - breakout on volume $TSCO - inverse head and shoulders $VZ - in a squeeze $DPZ - breaking down. weekly topping pattern $JD - failed at 50dMA, now moving lower $TAL $WB - topping $EDU - pulled back to 50dMA $HCC - ipo new high
Sher: @geotheo $NVDA $AVGO $MSFT $AMZN $V $MA $JNJ $MCD $ADSK $ADBE $LRCX $ATVI $GD $CMSCA $ISRG - Thanks for sharing - I tend to "tune him out" a lot of the time... Actually, I tune out a number of CNBCers...
geotheo: Crammer's Top 15 Stocks to buy because of Comey and Brits on pullback/ hysteria 1) $NVDA 2) $AVGO 3) $MSFT 4) $AMZN 5) $V / $MA 6) $JNJ 7) $MCD 8) $ADSK / $ADBE 9) $LRCX 10) $ATVI 11) $GD 12) $CMSCA 13) $ISRG
RedLeaf1: @geotheo $NVDA $AVGO $MSFT $AMZN $V $MA $JNJ $MCD $ADSK $ADBE $LRCX $ATVI $GD $CMSCA $ISRG Thanks for the list.
Riccardo: $BWLD $FDX $IYT $PCLN my shorts $AAOI $MOMO $ADSK $LOGM $CACC $PI $VMW my longs
Bridget: $ADSK hitting a new all time high but looking a bit extended here. I would wait for a pullback or a bit of consolidation before buying.
Bridget: Notes: Many new all time highs: $COHR $AEIS $MTSI $BEAT Banks seeing a nice bounce $KEY $KRE $TMUS reports after close, will watch to see what $S does $COST - about to start filling the gap $CBS $FOXA - not participating in the rally Squeeze breakouts: $PAH $A $SNPS $ATVI $IDCC $SQ $ADSK $XLI $DVMT $VMW $BSX $AZPN $WLDN $Q - breakout on weekly IPOs new highs: $JELD $TRVG $WBT $BIVV
audrina0904: @Bridget $COHR $AEIS $MTSI $BEAT $KEY $KRE $TMUS $S $COST $CBS $FOXA $PAH $A $SNPS $ATVI $IDCC $SQ $ADSK $XLI $DVMT $VMW $BSX $AZPN $WLDN $Q $JELD $TRVG $WBT $BIVV Took a position in $WLDN at the EOD, wish it was optionable. I think this sector gets better and better.
blou: $ADSK Any news on this? Down 2.5% with heavy volume.
Bridget: Notes: New highs: $LRCX $MOMO $TER $VEEV $CLVS $AEIS $RACE $XLY $YIN $XHB still working: $PHM $LEN $BLDR $KBH $TAN and $HACK - both recovering after pullbacks $CDW - breakout $JBL - breakout after earnings $INFN and $LITE - move higher after flag $GKOS moving higher after pullback $WYNN - up on buyout rumors but trend still looks good $NEWT - dropped on dividend but still being bought $ATH - #ipo new high after earnings $ADSK - looks like a double top $BGS - short set up $AMGN - high volume selling today, starting to roll over Dumpster Diving: $SFM - looks like the bottom is in $PTHM - hammer on earnings $FTD - triple bottom on weekly chart
Forexpro: Re: $ADSK, $HAL Hi, Friends, I had covered combos on in these tickers; long stock, short Jan puts and calls. In both cases, today's price action blew through the short call levels. Those, of course, cap the upside of the trade, so I took nice profits in both. Here's hoping that your day is going well; all the best!
Bridget: Well performing (uptrending on the weekly chart) stocks that have pulled back to support and look to be at potentially good buy points: $IYT $OSK $WDC $DIS $EOG $MT $ADSK
issues: @Bridget $IYT $OSK $WDC $DIS $EOG $MT $ADSK Maybe the best is EOG. Looking at $EOG it appears to have limited upside to $108. Is it worth the risk with oil coming off it's highs?
Forexpro: Re: $ADSK Hi, Friends, I wasn't planning on doing anything today, but an alert set some time ago triggered on this ticker. Implied vol is up a bit this week, and earnings aren't until around Feb 23, so I went ahead and bought common, selling Jan 75 calls and Jan 70 puts against it. My net, with the stock at 73.94, is 71.10, although I'd much prefer that the stock resume its uptrend rather than test that level. I'll be out of the position prior to that, actually; I'd anticipate it finding some support just below 73. We'll see how it goes. Here's hoping that your day is proceeding well; all the best!
Aragorn: $ADSK inside day and down coming to the 50 which hopefully will hold but it did nto last time it came down to it
Bridget: $ADSK this uptrending stock is still working. ER on 11/29
Bridget: @Aragorn $ADSK I did ;) I've been watching this one all week and finally bought some calls today hoping for an earnings run. But the stock moved pretty fast so I sold half at 50% return. Will wait to see how it acts tomorrow to sell the rest.
Aragorn: $ADSK I am not sure anyone has mentioned this today but it is in Breakout mode and new 52 week highs. I just checked of course @Bridget was all over this one, nice going
Aragorn: @Bridget $ADSK we just crossed posts. Nice trading
Bridget: @Aragorn $ADSK Sorry that I didn't mention when I got in. I knew it would be a short term trade due to earnings coming up soon.
Aragorn: @Bridget $ADSK I had it on my watch this AM I got involved in shippers no attention for anything else if in those
Bridget: @Aragorn $ADSK Very true! I hope you made out big. I knew I didn't have the attention span for those while I'm trying to monitor everything else. Boy what a ride though.
Aragorn: @Bridget $ADSK I traded DCIX had a nice profit.
Bridget: ...
$ADSK - new all time high, going into earnings on 11/29
$HZNP - moving averages are all grouped together and this is moving higher
$OCLR - breakout of squeeze today on volume
$FOSL - now above the 200MA. had great momentum in this rally. weekly look ...
Bridget: $PNRA bullish engulfling candle on the daily. But with the 50 and 200MA still overhead it is still too early to tell if this move will continue. Will need to wait till tomorrow for confirmation. Whereas $ADSK has a bullish engulfing candle but it is at the top of the range. Giving me more confidence that this move will continue
Wolf: @orpheusredux $ACAD $TWTR Sorry, should have checked the ticker. Was thinking AutoCAD which is $ADSK.
orpheusredux: @Wolf $ACAD $TWTR $ADSK Aha! That makes a little more sense. Thanks for clarifying.
Wolf: @orpheusredux $ACAD $TWTR $ADSK Wish I had bought $ADSK awhile back. Up 2.48% today.
jetace: $ADSK very tight squeeze above the 200MA
Hackberry: @jetace $HON $MCHP $WAB $ADSK $CRWN $FIS $VC $PH $RS $BIG $AIZ Thanks for sharing.
pcotton: ...
Scan on 2/26: $ADSK $HMSY
Scan on 2/29: $FBP $HRG $SONC
Scan on 3/1: $DLR $FCE/A $KATE
Scan on 3/2: $ADXS $AWK $BSBR $INFI $LITE $LXU $NRZ $PICO $PKX $WRB
I'll post my TOS scan script if anyone wants it. It's a volume subchart which shows the usu ...
Aragorn: Stocks that are making or made new Highs today = $ULTA $MNGA $NTES $ALK $NVDA $LUV $MCD $COST $CB $ADSK $CLX $TSN
Iceman: ...
$ADSK Jul 17 2015 45 Puts
$CBI Jul 17 2015 40 Puts
$CONN Jul 17 2015 22 Puts
$CONN Jul 17 2015 40 Calls
$CONN Jul 17 2015 41 Calls
$CONN Jul 17 2015 42 Calls
$CONN Jul 17 2015 43 Calls
$CONN Jul 17 2015 44 Calls
$CONN Jul 17 2015 45 Calls
$CONN Jul ...
Iceman: ...
$ADSK Apr 17 2015 70 Calls
$APA Apr 17 2015 55 Puts
$APA Apr 17 2015 60 Puts
$APA Apr 17 2015 65 Puts
$APA Apr 17 2015 70 Puts
$ATI Apr 17 2015 25 Puts
$ATI Apr 17 2015 27.5 Puts
$BHI Apr 17 2015 45 Puts
$CBI Apr 17 2015 35 Puts
$CBI Apr 17 2015 65 ...
Iceman: ...
$ADSK Mar 20 2015 70 Calls
$ADT Mar 20 2015 45 Calls
$ALTR Mar 20 2015 28 Puts
$APC Mar 20 2015 89.5 Calls
$BABA Mar 20 2015 70 Puts
$BOIL Mar 20 2015 28 Calls (Covered)
$BOIL Mar 20 2015 55 Calls (Covered)
$CLDN Mar 20 2015 15 Puts
$CONN Mar 20 201 ...
RON: $ADSK @Lou is on the move today breakout now up 6.33%
Lou: ...
 Software: $ADSK, $MSFT, $SYMC.
 Semis & Semi Equipment: $AMAT, $BRCM, $INTC, $LLTC, $MCHP.
 Communications Equipment: $CSCO, $HRS.
 Electronic Equipment, Instruments: $GLW.
 Technology Hardware: $EMC.
ginny: @moneyHoHo $ADSK talk about trading to the penny. 8/15 high 58.53 todays high 58.75 they all got their money back and ran for the hills.
Heisenberg: @RON - Please use $ before your tickers as it allows us to drag over for a chart and also to click on the ticker to see what other posts have been written about that ticker.... $JOY $INVN $CSIQ $ADSK $TJX $HOV $APO $V
RON: Option Call Action in the following $JOY $INVN $CSIQ $ADSK $TJX $HOV $APO Put $V @Heisenberg Thanks I knew better, just old. Note to self remember Dollar sign in front of ticker to make it helpful so that others can see the charts. Format Rules 101 SSM
tnt: $ADSK 3 week bull flag after large volume power move higher 6/18 & strong earnings 5/16. Retest of 52 week highs $59 coming. Buying today
Forexpro: ...
Research Reports: $MCD ("Buy" at UBS); $MCK ("Outperform" at Credit Suisse; $ADI ("Strong Buy" at Raymond James; $ADSK ("Buy" at Cannacord); $LLTC ("Overweight" at MS); $GIC ("Overwei ...
bullmoose: $ADSK - I like the way it has reacted to earnings. After a brief pullback, it has broken to a new high. Good solid move out of a squeeze.
bullmoose: $ADSK - Got an upgrade today. Looks ready to pop out of a squeeze. I've set an alert for 49.
EasyOut: @bullmoose $ADSK Easrnings report 5-15-14 tomorrow after market by TOS
Trixie: $ADSK, not the cheapest price on the day, but its had a nice bounce off the 50ma yesterday which it rarely gets.
Tim S: EARNINGS AFTER MARKET CLOSE: $ADSK, $AGO, $ANIK, $ANW, $ARI, $AWK, $AWR, $BALT, $BEAT, $BIDU, $BIOS, $BLOX, $BWC, $CLR, $CWT, $DAR, $DK, $DPM, $FARO, $GEF, $GMED, $GPOR, $GXP, $HK, $JCP, $KW, $MDAS, $MITT, $MWE, $NDLS, $NKTR, $NOAH, $NTRI, $PLKI, $QUAD, $RIG, $RNDY, $SB, $STAA, $SZYM, $TCAP, $TEG, $TIVO, $UNXL, $VNR, $WDAY, $WLL, $WPRT, WR
moneyHoHo: $ADSK - Yowza!
BuffaloBill: $ADSK - $43.14 running the Upper BB watch for a Buy point, running with 3d Printers, $ADSK allows 3D to work Out of the Box - on the high side - Yippee Ki Yay
moneyHoHo: $ADSK - I'm with ya. Was going to post about this one this morning. Reports NOV21
bybyjanice: 3D Printing@Tricia: I took a position in $VJET which caters specifically to manufacturing. I think we will have lots of companies entering this space in the upcoming year making a more competitive market. I posted yesterday about an interview with the CEO of $ADSK, Carl Bass. He said,"We are at the beginning of this...I think it's over hyped for today, but underhyped for the future." $ADSK is working on fabrication of durable goods and has a collaboration with a biotech company to digitally print animal cell tissues. They also have 3D software available, free of charge, that allow users to take a picture and then automatically create a 3D model. http://seekingalpha.com/article/1765002-voxeljet-will-be-a-solid-investment?source=yahoo
bybyjanice: ADSK: Support at the 50dma. Interview with CEO, Carl Bass,in $SF Business Journal regarding 3D printing. He says,"We are at the beginning of this...I think it's over hyped for today, but underhyped for the future." $ADSK is working on fabrication of durable goods and has a collaboration with a biotech company to digitally print animal cell tissues. They also have 3D software available, free of charge, that allow users to take a picture and then automatically create a 3D model.
taylor: $ADSK, $FAS, $UVXY - closing positions and taking max profit gains to pay uncle. Need to raise cash to pay the taxman for last years' success: Bought to close $ADSK Apr 20 2013 30.0 Puts @ 0.01 Bought to close $FAS Apr 20 2013 16.33 Puts @ 0.01 (formerly April 49 Puts pre-split) Bought to close $UVXY Jun 22 2013 50.0 Calls @ 0.05
taylor: ...
$ADSK Nov 17 2012 36 Calls
APKT Nov 17 2012 25 Calls
$APOL Nov 17 2012 46 Calls
$BAC Nov 17 2012 10 Calls
$BBY Nov 17 2012 22 Calls
$BOIL Nov 17 2012 60 Calls
$BOIL Nov 17 2012 70 Calls
$BTU Nov 17 2012 30 Calls
$CHK Nov 17 2012 23 Calls
$D ...
Goose: #OPTIONS EXPIRATION: Yesterday I was green in 99% of my #options. This morning, I put stops on them. Eight got hit. HIT LIST: $PXP 40.0, $WFC 36.0, $ADSK 32.0, & 34.0, $BTU 27.0, $AIG 37.0, $MMR 12.0, all short puts, all Oct 12 expiration. Short CALLS, were X. EXPIRED: $AAPL OCT 12 595.0/605.0 BuPS $AAPL OCT 12 600.0/610 BuPS $CLF OCT 12 35.0 SHORT PUTS $CLF OCT 12 38.0 " " $CLF OCT 12 42.50 " " $CLF OCT 12 44.0 " " $PPG OCT 12 115 " " $QCOR OCT 12 15.0 " " $QCOR OCT 12 20.50 " " $WHR OCT 12 82.50 " " $XME OCT 12 42.50 " " $MS OCT 12 17.0 " "
Goose: $ADSK FWIW I have been $STO ADSK OCT 12 32.0 PUTS @ various premiums, this week. I have been watching this, and it is consolidating, and has been a steady Eddie since taking its bad earnings tumble.
taylor: ...
$ADSK Sep 22 2012 34.0 Calls
$ADSK Sep 22 2012 37.0 Calls
APKT Sep 22 2012 21.0 Calls
APKT Sep 22 2012 23.0 Calls
$EA Sep 22 2012 15.0 Calls
$EA Sep 22 2012 16.0 Calls
$FSLR Sep 22 2012 24.0 Calls
$GMCR Sep 22 2012 29.0 Calls
$GMCR Sep 22 20 ...
Goose: $PPO The gal I've been jitterbugging with the last 6 months and has not disappointed me, (yet), $STO PPO $SEP 12 PUTS @ .75. Hard to find decent Sep premiums. Didn't get to it in time, this morning, to fade it, like I did $ADSK, last week.
Goose: $ADSK Riding my $ADSK 57 min. trade from $28.01. ; >) Out @$30.76. 1 hour and 3 minute trade.
taylor: $ADSK, Short Calls - Sold $ADSK Sep 22 2012 34.0 Calls @ 0.22. No upside catalyst exists before expiration, so I'm adding to my multiple short call positions.
taylor: $ADSK, Short Calls - adding more calls as the stock recovers: Sold $ADSK Oct 20 2012 36.0 Calls @ 0.36 Sold $ADSK Jan 19 2013 39.0 Calls @ 0.66
Ronaldrussell: $ADSK short at $30.77 - $WM short @ $34.48 I have been short all week on various positions. Taking profits quickly. Holding only core positions
taylor: $ADSK, Short Calls - Sold $ADSK Jan 19 2013 45.0 Calls @ 0.68
taylor: $ADSK - Autodesk: Q2 $EPS of $0.48 misses by $0.01. Revenue of $569M (+4% Y/Y) misses by $24M. Shares -6% AH. I'm glad I triple wrote against my long stock position
taylor: $ADSK, Covered Calls - Sold $ADSK Sep 22 2012 37.0 Calls @ 0.87
Goose: TODAY'S OPTION TRADES: Have to wait until Wed. or Thurs. to write puts on $ADSK, as earnings are due out Wed. $STO JPM $SEP 12 39.0 PUTS @ .36 Covered Call $STO MMR $SEP 12 11.0 PUTS @.42 Won't mind owning them. $STO WLT $SEP 12 35.0 PUTS @ 2 .55 $STO NBR $SEP 12 15.0 PUTS @ .42 " " " " $STO MMR $SEP 12 15.0 CALLS @ .58 COVERED CALLS $STO CLF $SEP 12 37.0 PUTS @ .56 $STO MMR $SEP 12 12.0 PUTS @ .74 $STO CTCT $SEP 12 20.0 PUTS @ 1.15 @DAN is up on this, so........... NEW ADDITION $STO MMR $SEP 12 13.0 PUTS @ 1.12 NEW-NEW ADDITION $STO WLT $SEP 12 32.50 PUTS @ .96 Edited on Aug 20, 2012 11:50 Edited on Aug 20, 2012 12:04 Edited on Aug 20, 2012 13:08 Edited on Aug 20, 2012 13:08 Edited on Aug 20, 2012 13:28 Edited on Aug 20, 2012 13:28
Goose: Starting over again tomorrow with my short puts for 25 AUG 12 (W) and $SEP 12. I looked at $ADSK, $CLF, $PAY, $PPO, $FSLR, $WLT and $GMCR, as potential candidates. I'm sort of new at this, so do your own analysis. But, if you want to start option trading, you can follow the more knowledgeable traders on the board like I did to gain some experience. I am starting to do my own picks too, because sometimes others have their own goals and their trading reflects that. Like an artist must find their own "style" of painting, they start by copying other more experienced artists. Good luck to all. EDITED TO ADD ANOTHER STOCK
Goose: Mr. T---r u holding $ADSK until OCT?
taylor: $ADSK @Goose - $ADSK is 34.44. I was put the stock at 34 (less the original premium). I sold the $ADSK Oct 20 2012 40.0 Calls @ 0.75. The last trade was 0.36. So I have a profit on both the stock and the option. This is a definition of a position that is "working". I'm not sure I want to close it out just yet. Any reason that I should?
Goose: $ADSK @ MR. T---I thought I followed you into this trade. I'm short the AUG 36.0 CALLS and long the AUG 39.0 CALLS. I know this is your trade, but I must have altered it to suit myself, maybe at the time I didn't want to do such a long term trade. I asked because the 36.0 is .02 and the 39.0 is .03, but it expires Friday. I don't know why I had October in mind. Ha! It's the $SNDK I was thinking of, when I wrote you. My apologies Mr. $T, it is all good, to paraphrase Mr. JJ. ; >)
Goose: CLF-----OPTION TRADES ADD A STOCK TRADE: $JPM @ 36.00 Had it in all day, just hit. Long $JPM until 37.0 strike on the CC's are hit. A position and a half. $CLF STO 3 AUG 12 (w) 37.0 PUTS @ .30 $CLF STO 3 AUG 12 (W) 41.0 @ .32 COVERED CALLS $GMCR STO 3 AUG 12 (W) 21.0 @ .69 CALLS MR. T's $JPM $STO AUG 12 34.0 PUTS @ .30 Don't mind being assigned. $VHC $STO 3 AUG 12 (W) 21.0 PUTS @ .35 $ADSK STO AUG 12 36.0/39.0 $CALL SPREAD @ .46 Mr. @Karl's $RAX STO AUG 12 34.0 PUTS @.45 Been going between Bid & Ask with my bids and getting them on all my trades today. Edited to add Edited on Jul 30, 2012 12:17 Edited on Jul 30, 2012 12:17 Edited on Jul 30, 2012 12:17 Edited on Jul 30, 2012 14:22
jordi: $ADSK - Anyone looking at ADSK? it seems to be at a buy point (in case it rebounds today). It is at the 20dma and at the support of the upward channel that it started to define after the gap-down on mid may. Edited on Jun 26, 2012 10:44 Edited on Jun 26, 2012 10:44
challenson: $ADSK Looks good to me. ('m fairly new at this board) I was watching $SBH and wondering whether to jump back in after being stopped out at 26.00 (BTW I do not think my own stop was at the great point) I followed @Dan's 1.1% rule (or is it the 1.0% rule?) to get back in and have not yet. In the meantime, I looked at your $ADSK suggestion and thought to myself, now $ADSK chart sure looks like it has more potential, so I used some of my cash and bought some $ADSK instead. I have a stop at 31.90 to confirm a break in the trend. I'm open for criticism , but thanks to everyone esp @Dan, I feel like I am going better the I used to before the forum
taylor: $ADSK - I'm already long some stock with July 35 calls written against the position. I'm glad to see it find a support level here.
taylor: $ADSK, Covered calls - Selling my next set of covered calls as I believe that my short Jun 35 calls will expire worthless in a few days: Sold $ADSK Jul 21 2012 35.0 Calls @ 0.58 Sold $ADSK Oct 20 2012 40.0 Calls @ 0.75
taylor: $MAKO, $ADSK, Covered calls- Sold to open the following covered calls: Sold $MAKO Jun 16 2012 25.0 Calls @ 0.60 Sold $ADSK Jun 16 2012 35.0 Calls @ 0.23
gold2stocks: ...
$ADSK




Autodesk numbers lowered at Jefferies

May 18, 2012 | 8:19 AM EDT


Shares of $ADSK now seen reaching $43, Jefferies said. Estimates also lowered on poor guidance. Buy rating.



$ARUN




Aruba Networks numbers lowered ...
gold2stocks: ...
$ADSK - Pulled back to the 50dma and now firming up. Low risk time to buy this one.

$BAC - Firming up some here. Just retraced 100% of last move up. Weekly is longer term downtrend.

$X - Still waiting for it to work. So watching for now. ...
gold2stocks: ...
$ADSK
Autodesk estimates increased at @Morgan Stanley
$ADSK estimates were raised through 2014, @Morgan Stanley said. Company is posting solid growth and can exceed guidance. Equal-weight rating.

$ADSK
Autodesk numbers raised at Jefferies
Sha ...
jasper: $KSU, A, $ADSK - Tepper Trade is on with Fed's QE3 move to blanket EZones 3 year low interest rate policy. $KSU is trying to fill gap. A and $ADSK are just 2 stocks in the world of thousands that won't quit. I'm finding entries are tough in anything. Plugging my nose and getting in small or adding to profitable positions. Using looser stops than usual so that I don't get shaken out. Good luck to us all.
jasper: A, $ADSK - Nothing jinxes a trade like posting a ticker symbol. A and $ADSK are taking a breather?
gold2stocks: ...
$ADSK
Autodesk target raised at Jefferies
Shares of $ADSK now seen reaching $43, Jefferies said. Estimates also raised on strong reseller survey. Buy rating.

$ALXN
Alexion Pharmaceuticals target raised at Oppenheimer
Shares of $ALXN now seen ...
gold2stocks: ...
$ADSK was upgraded from Hold to Buy, Argus Research said. $47 price target. Company is leveraged to several growth areas.

$ANSS
Ansys rated new Neutral at Goldman
$ANSS was initiated with a Neutral rating, Goldman Sachs said. $66 price target. ...
gold2stocks: ...
$ADSK estimates were raised through 2014, @Morgan Stanley said. Solid sales are driving margin expansion. Equal-weight rating.

Autodesk estimates raised at $UBS
$ADSK estimates increased through 2012, $UBS said. Clean beat and guidance viewed a ...
gold2stocks: ...
$ADSK was downgraded from Buy to Neutral, Bank of America/Merrill Lynch said. $38 price target. Recent reseller survey was downbeat. Company is also leveraged to weaker growth in Europe.

Babcock & Wilcox numbers boosted at Credit Suisse
Shares ...
gold2stocks: ...
$ADSK target lowered to $43, $UBS said. VARs continue to plod through a sluggish economic environment. Buy rating.

Baker Hughes numbers cut at Credit Suisse
Shares of $BHI now seen reaching $80, according to Credit Suisse. Estimates also red ...
gold2stocks: ...
$ADSK was upgraded to Overweight, JP @Morgan said. Company is a high-quality cyclical play. $40 price target.

AutoZone estimates, target raised at Citigroup
Shares of $AZO now seen reaching $377, according to Citigroup. Estimates also increase ...
gold2stocks: ...
Shares of $ADSK now seen reaching $37.50, according to Credit Suisse. Estimates also lowered on caution surrounding the $AEC and civil segments. Neutral rating.

Abercrombie & Fitch estimates, target raised at Goldman
Shares of $ANF now seen rea ...
dr.orangejuicer: $ADSK - Strong earnings, trading up 4.72% after hours. Had been some bullish #options action in this one all week.
joanie: Balance Sheet Powerhouses - I got this list back in March and put it in a watchlist. I can't remember whether it was from Money Magazine, or Bloomberg, but I think it's John Dorfman's list that he puts together every year. Being on the list doesn't make the stock a #RHRN, but it's perhaps be a working list from which to track potential stocks that can withstand market conditions. $ADSK,AEO,$AVX,BBY,$CELG,CREE,$CTSH,DLB,$EW,EXPD,$FRX,GNTX,$GOOG,HANS,$JNPR, $MA,MCRS,$PLCM,PPDI,$PWR,QCOM,$RMD,SSD,$TDC None of them look like a #RHRN. A few could be very interesting if they start showing some strength or we have the rally once debtmageddon is resolved.
gold2stocks: ...
$ADSK was upgraded to Buy, Jefferies said. $44 price target. Survey suggests that near-term sales could come in ahead of expectations.

Advanced Micro estimates increased at $UBS
$AMD estimates raised through 2012, $UBS said. 2Q results in line w ...
taylor: Markets: A change in market tone - retailers finally falling? I missed Friday's action because I was driving to $NYC for a long weekend. I was disappointed in the market's performance. Closing Below 50-day EMA on Friday alone: NYSE=142 Stocks NASDAQ=96 Stocks The list of those stocks also falling below near term support by dropping out of their recent trading ranges (at least by my eyeballing of the charts): Anntaylor Stores ( $ANN ) Penney (J.C.) ( $JCP ) Allstate Corp ( $ALL ) ST. Jude Medical ( $STJ ) V.F. Corp ( $VFC ) Phillips-Van Heusen ( $PVH ) $PEP Boys - @Manny @Moe & Jack ( $PBY ) Aruba Networks ( $ARUN ) Urban Outfitters ( $URBN ) Autodesk Inc ( $ADSK ) O'Reilly Automotive ( $ORLY ) CHILDRENS PL RETAIL STORES INC COM ( $PLCE )
docsch: ...
$ARO AMC, $ARUN AMC , $ADSK AMC , $BONT BO, $BRCD AMC, $DLTR BO, $FL AMC, $GME N/A, $GPS AMC , $INTU AMC, $NGG N/A, $RRGB AMC, $ROST BO, $CRM AMC, $SHLD BO, $SMRT BO, $WSM BO, $ZUMZ AMC
scottto: ...
$ADSK - started an expansion now moving a bit sideways
$FMC - bouncing around near upper BB
$DFS - more #squeeze this week, still poised near upper BB, 50 dma climbing up to price
$ABC - popped out, then headed back down
$VRSN - more squeezing, ...
colleenchin: $ADSK in second day of phase 2. May be a good entry point with stop below 50 dma below 43.50.
bb_b: $ADSK bouncing off 20MA in uptrend
taylor: re: Food for thought, Market tone - away from crows, hummingbirds and preying mantises(sp?), here is what I'm seeing right now. (of course this can all change if we get the patented rally into the close) - 1. Several high profile stocks, after setting new 52 week highs, are going negative, which could signal a near term reversal in trend: on the NYSE - $MTH, $VMW, $DOW, IBM: on the NASDAQ - $AMZN, $IDCC, $ADSK, $SNDK, XLNX. 2. The number of new highs keeps getting smaller thoughout the week. 3. The VIX and VXX are at or near record lows 4. Univeral expectations of a blowout earning quarter 5. A majority of the #financials are down, as well as continued weakness in retailers of all stripes. 6 $FAZ and $TZA are rallying for the first time in a while. Comments welcome
Golf77: ...
$ADSK 39.24 54.43
$HAS 49.31 53.81
$CBG 20.8 53.28
$M 25.65 53.04
$ROK 71.84 52.92
$AAPL 321.83 52.72
$DE 82.56 52.63
$RDC 34.55 52.61
$WYN 30.73 52.35
$TIF 64.98 51.12
$KEY 8.38 50.99
$HST 17.58 50.64
$VAR 70.42 50.31
$SUN ...
dlylis: $ADSK - I would place the stop below 34.34, but if feeling more aggressive, would place it below 33.63 depending upon the length of my view for holding. That is MHO. $ADSK has been upgrade with targets raised over the last few days, and the chart looks good to me, however it is down pretty substantially in premarket, in fact, pretty close to 34.34. Good luck Edit: Look at the fundamentals on $ADSK
Visit the Trading Forum to join in the discussion.
| | |
| --- | --- |
| Stock Price | $USD 113.00 |
| Change | 0.91% |
| Volume | 2,800,690 |
Autodesk, Inc., is a design software and services company, offering customers productive business solutions. It serves customers in the architecture, engineering and construction, manufacturing, and digital media and entertainment industries.
Request Video of ADSK
Already a member?
Sign in here.
Earnings
March 1st, 2018 - 2018 Q4 Earnings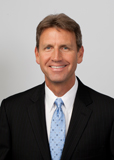 Dan Fitzpatrick
Stock Market Mentor gives you EVERYTHING you need to succeed in the market; all in one place. How easy is that? Dan Fitzpatrick and his elite community of traders share trading ideas, strategies and much more. Dan Fitzpatrick--a world class Technical Analyst, trading coach and regular CNBC contributor--gives you access to all of this with a 14 day FREE membership. Get started TODAY and start trading better TOMORROW with the following premium content:
Nightly video Strategy Sessions with a game plan for tomorrow
Got a stock you want Dan to look at? Just ask.
Patent pending video alerts instantly delivered to you when one of Dan's trading signals is triggered. This is not your typical price alert. This is a short video explaining the action you need to take to make money. No more "Woulda, coulda, shoulda"
Access to over 53,000 stock analysis videos
Access an ever expanding library (53,000) of educational videos that will save you time and make you money
Join a team of friends and traders that have one thing in common; a burning desire to succeed.

Become a Member Today!
Gain immediate access to all our exclusive articles, features, how-to's, discussion group and much more...
Satisfaction Guaranteed!
Your Stock Market Mentor membership comes with a 14 day, no questions asked, 100% money back guarantee!