Aetna Inc. (NYSE:AET)
Bands Volume 200 SMA 50 SMA 20 SMA Videos Alerts Articles Events

champ: $AET @ $152.25 --- Aetna just announced that they are pulling out of Indiana and Wisconsin....dropping out of ObamaCare....not good.
Bridget: Notes: Breakouts: $TWLO $PRAH $WTW $ETSY $PLSE $JBT $BSX $CG $CARB $CMI $CE $EVRI $GRUB $EW $HIIQ - phase 2 $XLF - still working $XBI - biotech is working and breaking out on the weekly chart $WYNN $MGM $LVS - new 52 week highs, $LQ alert at $15.40 $AFL $MET $CI $AET - insurance still working At a Good Buy Point: $VRTX $MTSI $SINA $DDD $PYPL
issues:
DrScience: $AET gets a boost from RBC Capital -- PT raised to 162 from 147, outperform reiterated. Yesterday, Morgan Stanley started the stock at overweight, PT 162. I guess RBC was a little behind $MS on the spreadsheet calculation. JUL 135/145 BuPS working well.
DrScience: $AET breaking from volatility squeeze to new 52-week high.
DrScience: $AET new 52-week high
DrScience: $AET money-maker pattern... walking the upper BB to new high today. ACA, AHCA... AFL-CIO, we're pulling out of all of 'em! Maybe... FD: Long JAN 2018 125 Calls@ 12ish cost basis.
DAN: @DrScience $AET That's what I was thinking. Read that article the other day that Aetna was just ditching the ACA program. When you're losing tons of money, you're usually well advised to do something different.
JBed: $AET Running up into earnings tonight, new 52-week high.
SADL: @JBed $AET Earnings were this morning
DrScience: $AET posted earnings (a loss) after merger fell through with $HUM, but somebody thinks the future looks bright. Stock trading to a new 52-week high this morning as the company contemplates pulling out of even more ACA Exchanges next year. No telling what the zombie attack of the new (and improved?) AHCA will have on the stock, but I'm riding till it bucks me off with a JAN 125/MAY 140 Diagonal Call Spread (cost basis: $11.40ish).
JBed: @SADL $AET Well, no wonder! ;-))
JBed: $AET relative strength in this weak market.
JBed: $JNPR, $AET, $BABA, $CNC, all showing RS in my trading account today. I'd rather not discuss my other positions. ;-)
Bridget: $AET coming out of a cup and handle
DrScience: @Bridget $AET Fifth day out of a squeeze to new 52-week. high Earnings on May 2.
Bridget: @DrScience $AET It's not at the 52 week high yet. $136.50
DrScience: @Bridget $AET You're right! I dialed the Wrong Number.
DrScience: $AET breaking from a squeeze off the 50 DMA. While there is still some concern about Administration plans to R&R the ACA, Aetna has been out of most of the state exchanges for 2017. So, while everyone hopes clarity leads to certainty of pricing, buying into health insurers remains a risky proposition.
DrScience: $AET follow-through on Friday's bounce from the 50 DMA.
vfr777: @bwcarnation1 $UNH I've been watching $UNH and $AET in the same industry. They are both at the 50d but it's interesting to see the Relative strength of each and see how the $UNH has been climbing while $AET has had lower highs and is lower than the $SPY. Buying a small position of $UNH too.
DrScience: $AET coming in for a (hopefully) touch & go at the 50 DMA. Not that I'm any smarter than the average bear, but JAN 2018 125/APR 135 Diagonal Spread working well in light of healthcare bill fits and starts -- down $35 per contract. Now seeing some buying coming in, likely shorts covering ahead of the vote/weekend.
spmeyers: @champ #HealthCareBill more for the hospitals; the insurance co's were mostly on the fence (see $AET or $HUM today)
champ: @spmeyers $AET $HUM #HealthCareBill --- Do they own Hospitals....I thought that they pay the hospitals...???
spmeyers: @champ $AET $HUM #HealthCareBill they are insurance, and didn't do all that great today (unlike hospitals)
DrScience: @olveoyl $UNH $AET following the same playbook.
olveoyl: @DrScience $UNH $AET Thanks...sure would like to know how this will all play out for health insurers? Any opinions, thoughts on this? I will watch $AET along with $UNH (long) for any sign of strength weakness...have a great day!
DrScience: @olveoyl $UNH $AET I think that traders are factoring in latest news that TrumpCare legislation is on life-support, but that something better will come of all the wrangling. But, like you, I'm watching, and looking to roll JAN 125 Calls higher, keeping a tight stop on the rest.
olveoyl: @DrScience $UNH $AET 125 calls eh? That's awesome!
olveoyl: @Henry $UNH $AET Good for you on AET! I saw you went long again after closing. The chart still looks good! I will set my alerts...thanks! As far as UNH goes I am not surprised it has lower volume today. I think there is a lot of fear out there (wherever out there is) I was hoping to get a response from @Dan ...perhaps he can cover it in his ss????
Henry: @olveoyl $AET Everyone should hold an at the money option right into expiry ......once. It's very revealing about yourself as you watch it gyrate from gain to loss and back again.
Henry: $AET is within a dime of breaking out. long calls. Other insurers have similar or slightly better charts $CB $ALL
DrScience: $AET I went out to the kitchen to fix myself a snack. You should have seen what was goin' on, by the time that I got back. Long MAR 130 Calls from yesterday.
vfr777: @JJT1 $UNH maybe that's why $AET declined 2.8% today on sympathy!!!
DrScience: $AET halted for news....
DrScience: $AET doubles dividend $4 billion buyback
DrScience: $AET resumed
DAN: Good morning. Flat open, but a few things to note before you start your day.

On the news front, Aetna (AET) and Humana (HUM) broke up on Valentine's Day. No roses were on the table, only IOUs. Last month a Federal judge ruled that the AET/HUM m ...
bwcarnation1: $AET cont. up
DrScience: @bwcarnation1 $AET Yessir. Bidding on JAN 125/APR 135 Diagonal Call Spread @ 11.30. The fish aren't biting. so I may have to change bait.
bwcarnation1: $AET has p.b. from recent run up now back up to 50d. sq'n 6%, E/5/2. started sm position
Bridget: $AET back above the 50DMA. Seeing a nice bounce on the weekly chart. Looks like a good buy point for a long term position here.
vfr777: @Bridget $AET Thanks Bridget I like the chart and has a lot of room on top. Maybe a stop below the 50dma?
bwcarnation1: @Bridget $AET I posted about this one earlier....also has 6% sq!
vfr777: @bwcarnation1 $AET hi. didn't understand your abbreviations. p.b. and sq'n 6%?
issues: @bwcarnation1 $AET Up due to merge deal with $HUM terminated.
vfr777: @issues $AET $HUM Thank you for the update. It's performing really well today!
Bridget: ...
$AET - breakout out on news of no aquisition
$MRK - new 52 week high after flag
$GPK - gap and run on the daily
$TMUS - huge volume today but no new high
$SINA - continuing higher, but buy on the dips
$CBI - coming out of a squeeze on volume

$SLCA ...
bsafriet: @Bridget $TUSK $SND $BGNE $LITE $TTD $ATH $RACE $LW $DVMT $ARNC $PTHN $OCLR $BEAT $GT $FCAU $AET $MRK $GPK $TMUS $SINA $CBI $SLCA $HCLP $XRT $KATE $TJX $GRPN $FLIR $AGX $SQ Txs for the synopsis Bridget. Appreciate your hard work and communication skills. Makes it easier for all of us. Hope we can return the favor one day! Bruce
issues: ...
I looked at some big funds, like Janus Global Sci Fund and they list these: $AMGN $LLY $BMY $AET $CELG $BSX $AGN $REGN $GILD (holding 1.9% of the fund is GILD) $ABBV $ALXN $ATHN... $IBB has a similar list containing GILD also. These funds just hol ...
DrScience: $ANTM continuing higher after earnings, pulling $AET along for the ride. $UNH treading water, while $CI prepares to report in the morning, $HUM next week.
DrScience: $UNH moving to the upper Bollinger band in a 4% volatility squeeze. Stock is about .50 below 52-week high after reporting a beat on top and bottom lines. The stock has performing well since earnings, but there is much uncertainty in the immediate future. Changes to current ACA laws should be beneficial to stock price, but drug pricing debate could hurt the PBM business. Cohort health plan insurers ($ANTM, $CI, $HUM, $AET) earnings releases begin next Tuesday, and mergers have been blocked on anti-trust concerns. A congressional self-imposed deadline of tomorrow (1/27) for repeal of ACA could slip into April, but announcements affecting the stock could be tweeted at any time. So, set your alerts, and buy a breakout above 164.
Ralph0172: @Bridget $GOOGL $FB $BABA $VIRT $HD $MHK $HUM $AET $CI $ESRX $CVS $QCOM $AAPL : Thank you, always appreciate your updates, observations, and input.
Bridget: $HUM is breaking down and it looks like $UNH is about to follow. $AET and $HUM buyout deal blocked, Bloomberg reports.
Bridget: Notes: $GOOGL - making a earnings run $FB - also appearing to make a run higher, ER on 2/1 $BABA - breaking higher and reports tomorrow morning $VIRT - breakout on volume, ER on 2/2 $HD - breakout of a squeeze, nearing the 52 week high, ER 2/21 $MHK - also breakout from squeeze, ER on 2/9 $HUM and $AET deal is blocked, $CI, $ESRX and $CVS are now potential buyers $QCOM down on news of being sued by $AAPL
Bridget: $HUM $AET $MET - all have been pulling back or consolidating. Squeezing tight.
DrScience: $AET Seems that someone is expecting less upside risk than downside risk in the name. With earnings set for 1/31 and a judge's decision in February on whether the merger with Humana may proceed, Aetna JAN and FEB options implied volatility is around 50%. With an IV Rank at 100, volatility premium should be quite juicy (for an insurer), but the stock is in a volatility squeeze, and somebody is taking action to protect the downside by selling FEB 135C/110P Collar @ .15 CR over 7500 times. Other option trades however, like a FEB 120C/115P Combo @ 3.25 DB seem to think all is good in the hood.
issues: @DAN $XLP $K $TAP $MO $PEP $NWL $SMH $XLK $QQQ $AMD $CRUS $IBM $ORCL $MU $FN $WB $QCOM $CRM $Z $USO $BP $XOM $APA $PXD $KRE $C $GS $BAC $PRU $DB $WETF $BEN $FRTA $TUSK $HUM $AET $UNH $IBB $ILMN $COL #ipo Dan half the benefit from the video is your mellifluous voice that has such a convincing, cogent, smooth, flowing sound. Anyone can read stuff on stocks all over the net but there is only one DAN FITZPATRICK and it's all in the voice. Don't even think of stopping these videos. I get a lot out of even the pauses, hesitations, emphasis etc.
Bridget: Seeing some profit taking in $AET and $HUM today
Bridget: Notes: The selling has stalled for another day, but still not a lot of buying. Looks like a short term bearish flag to me. Many stocks just seeing an oversold bounce (eg $EDU) Oil/Energy: $CEQP - breaking out on the weekly, slow mover for a buy and hold $WR - in a very tight squeeze, moving averages starting to roll over, looking toppy $HPE - breaking higher on the weekly. Still in a solid uptrend. $BWA - phase 3 of this breakout $DIS - now above $100, ready to move higher $DB - making a solid move higher on volume today after Italy news. $GMS - #IPO, new all time high but looking like a double top, ER on 12/13 Healthcare taking a breather: $UNH, $HUM, $AET $MRK
champ: @Aragorn $XLP $K $TAP $MO $PEP $NWL $SMH $XLK $QQQ $AMD $CRUS $IBM $ORCL $MU $FN $WB $QCOM $CRM $Z $USO $BP $XOM $APA $PXD $KRE $C $GS $BAC $PRU $DB $WETF $BEN $FRTA $TUSK $HUM $AET $UNH $IBB $ILMN $COL #ipo --Is the party Over...?
Bridget: ...
Health insurance still working: $HUM, $AET, WCG $UNH, but getting really extended here
$IBB biotech not doing well, you do not want to be in these, also $ILMN breaking out of a squeeze down
$COL - hit our price target today, that went up faster than ...
Aragorn: @Bridget $XLP $K $TAP $MO $PEP $NWL $SMH $XLK $QQQ $AMD $CRUS $IBM $ORCL $MU $FN $WB $QCOM $CRM $Z $USO $BP $XOM $APA $PXD $KRE $C $GS $BAC $PRU $DB $WETF $BEN $FRTA $TUSK $HUM $AET $UNH $IBB $ILMN $COL #ipo As always thanks Bridget. I wish Dan's notes were more like this then I could just read his notes LOL Thanks again
DAN: @Aragorn $XLP $K $TAP $MO $PEP $NWL $SMH $XLK $QQQ $AMD $CRUS $IBM $ORCL $MU $FN $WB $QCOM $CRM $Z $USO $BP $XOM $APA $PXD $KRE $C $GS $BAC $PRU $DB $WETF $BEN $FRTA $TUSK $HUM $AET $UNH $IBB $ILMN $COL #ipo You can watch my videos, which accompany the notes. Trust me, I'd rather just provide detailed notes and forego the vids. ;)
issues: @DAN $XLP $K $TAP $MO $PEP $NWL $SMH $XLK $QQQ $AMD $CRUS $IBM $ORCL $MU $FN $WB $QCOM $CRM $Z $USO $BP $XOM $APA $PXD $KRE $C $GS $BAC $PRU $DB $WETF $BEN $FRTA $TUSK $HUM $AET $UNH $IBB $ILMN $COL #ipo But Dan you have such a mellifluous voice: (def -pleasant to hear., soothing, rich, smooth, euphonious, harmonious, tuneful etc///
Alexandra: @DAN $XLP $K $TAP $MO $PEP $NWL $SMH $XLK $QQQ $AMD $CRUS $IBM $ORCL $MU $FN $WB $QCOM $CRM $Z $USO $BP $XOM $APA $PXD $KRE $C $GS $BAC $PRU $DB $WETF $BEN $FRTA $TUSK $HUM $AET $UNH $IBB $ILMN $COL #ipo I love the videos and the notes help reinforce. Hope your shoulder is healing nicely.
Aragorn: @DAN $XLP $K $TAP $MO $PEP $NWL $SMH $XLK $QQQ $AMD $CRUS $IBM $ORCL $MU $FN $WB $QCOM $CRM $Z $USO $BP $XOM $APA $PXD $KRE $C $GS $BAC $PRU $DB $WETF $BEN $FRTA $TUSK $HUM $AET $UNH $IBB $ILMN $COL #ipo
I did ask Gary if he could do the same for th ...
Gary: ...
7. $AET – also breaking out on weekly.
8. $HUM – back at 2015 resistance.

Shorts?: $XLP stocks
9. $PEP – broken stock now. $100 support is in trouble.
10. $KO – high volume selling.
11. $K – bad press.

Bridget: Notes: $PBF, $TSO, $AEIS, $CWEI - big breakout on volume but still pulling back. Will likely be the highs we'll see for awhile $NTES - shot across the bow $ELLI - phase 2 $MAS - also breaking down with $COST, $LOW, $SHW, $GLW $ABMD - still holding at support $WB, $SINA, $YY, $TSLA, $WMB, $OXY, $TRP - breaking down out of a squeeze $D - inside day, off of support $AET - breaking down $YUM - at 52 week low $WCG - the one stock that is working $MPEL - breaking out higher before earnings
issues: @Bridget $PBF $TSO $AEIS $CWEI $NTES $ELLI $MAS $COST $LOW $SHW $GLW $ABMD $WB $SINA $YY $TSLA $WMB $OXY $TRP $D $AET $YUM $WCG $MPEL Thank you Bridget for this analysis. NTES is one that looks to be short-able at this point, don't ya thunk?
Gary: #NOTES SS 110116 $SPX – election questions? Fed? Jobs? This market rewards cash. $DJI $DJT $COMPQX $XLF – financials doing ok. Yields going up.co $XRT $SBUX – downtrend intact. Earnings Thursday. $GLD 1. $AMZN 2. $FB 3. $NFLX 4. $GOOGL 5. $AAPL 6. $PYPL – buying opp at $41. 7. $TSLA – breaking down on volume. 8. $WYNN – earnings tomorrow. 9. $SWN – diving for Atlantis 10. $UA – still going 11. $NKE – just sell it. 12. $XLV – healthcare 13. $AET 14. $CI – earnings Thursday. 15. $ALXN – wait for breakout above 200-day MA before doing anything. Alert $135 Video Request: $COST
debeers: $AAPL/$AET-Aetna now giving Apple watches to all its employees and all of its healthcare subscribers. Bad news is that now Aetna will know about a of your apps. God news: AAPL will get this immediately acretive boost and my guess is that the what abo ...
DAN: @debeers $AAPL $AET $WHR $ULTA We are replacing our fireplace box in the living room. We're getting the Samsung model. It's pretty high tech. Just hit a button and the fire starts. Sometimes, it stars without us hitting the button. Occasionally we can even call friends and family through the firebox. But typically, we just use our iPhones for that. 8-)
gmb109: @DAN $AAPL $AET $WHR $ULTA - I love it ! does the new samsung fireplace also vacuum and wash the dishes :-))
debeers: @DAN $AAPL $AET $WHR $ULTA --such a clever guy.
jltrader1: $ANTM, $CI, $AET, $HUM - (Reuters) - U.S. antitrust officials are expected to file lawsuits to block Anthem Inc's acquisition of Cigna Corp as well as Aetna Inc's takeover of Humana Inc. $HUM DOWN 5%, $AET Down 4.8%. NP
Bridget: $AET and $HUM are moving higher after recent consolidation
StockMarketMentor: A Price Alert has been triggered for $AET Aetna Inc.. Click here to view associated video clip: http://stockmarketmentor.com/stockanalysis.html?ticker=AET&clip=68886
champ: $AGN at $243.70 ...I'm back in long ...Barron's is out positive this morning on this stock. I'm also new Spec longs with $LABU and $AET
DAN: @StockMarketMentor $AET Aetna works. Also look at $UNH. These are stocks that I've reviewed recently a few times.
champ: @DAN - $AET at $119 and I'm long but $HUM is also moving up fast right behind AET this morning....what do you think...they also had a cross over....? I just took a Spec day trade position at $182.40 and I would like to swing part.
DAN: @champ $AET $HUM HUM works too....but just realize that resistance is just below $190. However, the healthcare plan stocks are really perking up.
champ: $HUM at $183.37 HOD don't know if its going to hold...volume is very strong over the daily avg now....new long this morning. I'm also holding $AET $AGN and this ETF $LABU
DAN: This morning, several stocks we've been watching are rebounding off recent lows. A few stocks relating to the homebuilding industry are still in bullish patterns, such as $XHB, $BZH, $HOV and $HD. (In the case of Beazer, I'm pointing to a probable ...
Trixie: Healthcare plans.. be careful. $AET,$CI, $HUM doing look ready to head up yet.. Maybe better shorts? 200ma seems be getting taken out.. w vol..
bwcarnation1: $AET anyone know why it's down after hrs?
Trixie: $AET looks to be coming out consol around the 200ma. Out of an inside week.
Trixie: $AET inside day so far off the 8ema and oh so close to the 200m.. A reset closer to the 21em would seem like a nicer p/b to get on board..
champ: $UNH at $125.50 and $AET at $114.10 - Dan, talked about both of these health care stocks in his weekend Strategy Session in the Stock Watch session. I agree with his call ...new position this morning....Spec swing longs in both....they are in the S&P Dow-30. Going to hang on to these for awhile....so far both are working.
Alexandra: @champ $UNH $AET Would you be so kind at to tell me where you placed your stops?
champ: @Alexandra $UNH $AET - I don't have any stops...yet... starter positions. If they drop I was thinking about adding.
issues: The IBD 50 sure changed dramatically this week. There are 25 new stocks replacing 25 from last weeks. The new ones are ones that didn't go down as much (more than going up so much) This shows a very defensive stance the market has taken. Here's the IBD 50 list for today $ABC $AET $AMCX $ANET $CALM $CDW $CELG $CNC $CPB $CRI $CRL $CTXS $DG $DY $ELLI $EPAM $EQM $EW $FL $GGAL $HA $HAWK $HII $ICLR $IDTI $ITC $LGND $LNKD $MYGN $NKE $NTES $NUAN $OLED $PLAY $PRXL $REGN $RHT $ROST $SIG $STE $STZ $SWHC $TDG $TSO $ULTA $VEEV $WBMD $XRS $YY
Aragorn: @issues $ABC $AET $AMCX $ANET $CALM $CDW $CELG $CNC $CPB $CRI $CRL $CTXS $DG $DY $ELLI $EPAM $EQM $EW $FL $GGAL $HA $HAWK $HII $ICLR $IDTI $ITC $LGND $LNKD $MYGN $NKE $NTES $NUAN $OLED $PLAY $PRXL $REGN $RHT $ROST $SIG $STE $STZ $SWHC $TDG $TSO $ULTA ...
Trixie: ...
$AET to buy out $HUM ?

I would imagine there c/would maybe be some kind of arb trade based on the mergers??

Would it be better to the one who is the Acquirer rather than the one being bought out. Or just look around to see who looks that most pr ...
gwenzee: @Trixie $CI $ANTM $HNT $CNC $AET $HUM #HealthcarePlans If you go to Yahoo Finance and enter stock symbol. There is a category named "Competitors." It might be a good starting place for comparison study.
judysteiner: $aet---strong, jumped in
issues: Earnings tonight: $VRTX (we hold) $NXPI (we hold) $TSO (we hold) $PYPL $WDC $CAVM $BWLD $ANIK $VLO (holders) $AMGN (holders) $ELLI Earning Thurs: $ABMD (holders) $AET $ALXN $BLL $BMRN $BOFI $FDC $COP $CBM $CVRR $FLR $MOH (hold) article on Zack's http://www.zacks.com/stock/news/193774/4-health-insurers-set-to-beat-q3-earnings $MPC $NUS(Dan's brother work for NUS) $SBUX $SAM $UVE $VA Earnings Fri: $ABBV $BUD $CBOE $LPNT (I just bought $LPNT - good article on Zacks's (http://www.zacks.com/stock/news/181389/is-the-crowd-right-about-lifepoint-health-lpnt-stock), also$LPNT has Zack's highest ratings AAA!) and $PSX (Zack's rating BAA)
billfumick: I initiated an $AET short... Kudos to @Dan for covering this chart in last nights strategy session... Looks like a good fit for "me".
billfumick: @billfumick $AET, BTW, I'll be hedging earnings with a "call"....
neemaf: @billfumick $AET When do they report? I initiated a short position as well.
Visit the Trading Forum to join in the discussion.
| | |
| --- | --- |
| Stock Price | $USD 155.35 |
| Change | -0.44% |
| Volume | 244,622 |
Aetna Inc. is a health care benefit company, which offers traditional and consumer-directed health insurance products and related services, including medical, pharmacy, dental, behavioral health, group life and disability plans.
Request Video of AET
Already a member?
Sign in here.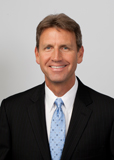 Dan Fitzpatrick
Stock Market Mentor gives you EVERYTHING you need to succeed in the market; all in one place. How easy is that? Dan Fitzpatrick and his elite community of traders share trading ideas, strategies and much more. Dan Fitzpatrick--a world class Technical Analyst, trading coach and regular CNBC contributor--gives you access to all of this with a 14 day FREE membership. Get started TODAY and start trading better TOMORROW with the following premium content:
Nightly video Strategy Sessions with a game plan for tomorrow
Got a stock you want Dan to look at? Just ask.
Patent pending video alerts instantly delivered to you when one of Dan's trading signals is triggered. This is not your typical price alert. This is a short video explaining the action you need to take to make money. No more "Woulda, coulda, shoulda"
Access to over 50,100 stock analysis videos
Access an ever expanding library (50,100) of educational videos that will save you time and make you money
Join a team of friends and traders that have one thing in common; a burning desire to succeed.

Become a Member Today!
Gain immediate access to all our exclusive articles, features, how-to's, discussion group and much more...
Satisfaction Guaranteed!
Your Stock Market Mentor membership comes with a 14 day, no questions asked, 100% money back guarantee!