Aetna Inc. (NYSE:AET)
Bands Volume 200 SMA 50 SMA 20 SMA Videos Alerts Articles Events

Bridget: $HUM is breaking down and it looks like $UNH is about to follow. $AET and $HUM buyout deal blocked, Bloomberg reports.
Bridget: Notes: $GOOGL - making a earnings run $FB - also appearing to make a run higher, ER on 2/1 $BABA - breaking higher and reports tomorrow morning $VIRT - breakout on volume, ER on 2/2 $HD - breakout of a squeeze, nearing the 52 week high, ER 2/21 $MHK - also breakout from squeeze, ER on 2/9 $HUM and $AET deal is blocked, $CI, $ESRX and $CVS are now potential buyers $QCOM down on news of being sued by $AAPL
Bridget: $HUM $AET $MET - all have been pulling back or consolidating. Squeezing tight.
DrScience: $AET Seems that someone is expecting less upside risk than downside risk in the name. With earnings set for 1/31 and a judge's decision in February on whether the merger with Humana may proceed, Aetna JAN and FEB options implied volatility is around 50%. With an IV Rank at 100, volatility premium should be quite juicy (for an insurer), but the stock is in a volatility squeeze, and somebody is taking action to protect the downside by selling FEB 135C/110P Collar @ .15 CR over 7500 times. Other option trades however, like a FEB 120C/115P Combo @ 3.25 DB seem to think all is good in the hood.
issues: @DAN $XLP $K $TAP $MO $PEP $NWL $SMH $XLK $QQQ $AMD $CRUS $IBM $ORCL $MU $FN $WB $QCOM $CRM $Z $USO $BP $XOM $APA $PXD $KRE $C $GS $BAC $PRU $DB $WETF $BEN $FRTA $TUSK $HUM $AET $UNH $IBB $ILMN $COL #ipo Dan half the benefit from the video is your mellifluous voice that has such a convincing, cogent, smooth, flowing sound. Anyone can read stuff on stocks all over the net but there is only one DAN FITZPATRICK and it's all in the voice. Don't even think of stopping these videos. I get a lot out of even the pauses, hesitations, emphasis etc.
Bridget: Seeing some profit taking in $AET and $HUM today
Bridget: Notes: The selling has stalled for another day, but still not a lot of buying. Looks like a short term bearish flag to me. Many stocks just seeing an oversold bounce (eg $EDU) Oil/Energy: $CEQP - breaking out on the weekly, slow mover for a buy and hold $WR - in a very tight squeeze, moving averages starting to roll over, looking toppy $HPE - breaking higher on the weekly. Still in a solid uptrend. $BWA - phase 3 of this breakout $DIS - now above $100, ready to move higher $DB - making a solid move higher on volume today after Italy news. $GMS - #IPO, new all time high but looking like a double top, ER on 12/13 Healthcare taking a breather: $UNH, $HUM, $AET $MRK
champ: @Aragorn $XLP $K $TAP $MO $PEP $NWL $SMH $XLK $QQQ $AMD $CRUS $IBM $ORCL $MU $FN $WB $QCOM $CRM $Z $USO $BP $XOM $APA $PXD $KRE $C $GS $BAC $PRU $DB $WETF $BEN $FRTA $TUSK $HUM $AET $UNH $IBB $ILMN $COL #ipo --Is the party Over...?
Bridget: ...
Health insurance still working: $HUM, $AET, WCG $UNH, but getting really extended here
$IBB biotech not doing well, you do not want to be in these, also $ILMN breaking out of a squeeze down
$COL - hit our price target today, that went up faster than ...
Aragorn: @Bridget $XLP $K $TAP $MO $PEP $NWL $SMH $XLK $QQQ $AMD $CRUS $IBM $ORCL $MU $FN $WB $QCOM $CRM $Z $USO $BP $XOM $APA $PXD $KRE $C $GS $BAC $PRU $DB $WETF $BEN $FRTA $TUSK $HUM $AET $UNH $IBB $ILMN $COL #ipo As always thanks Bridget. I wish Dan's notes were more like this then I could just read his notes LOL Thanks again
DAN: @Aragorn $XLP $K $TAP $MO $PEP $NWL $SMH $XLK $QQQ $AMD $CRUS $IBM $ORCL $MU $FN $WB $QCOM $CRM $Z $USO $BP $XOM $APA $PXD $KRE $C $GS $BAC $PRU $DB $WETF $BEN $FRTA $TUSK $HUM $AET $UNH $IBB $ILMN $COL #ipo You can watch my videos, which accompany the notes. Trust me, I'd rather just provide detailed notes and forego the vids. ;)
issues: @DAN $XLP $K $TAP $MO $PEP $NWL $SMH $XLK $QQQ $AMD $CRUS $IBM $ORCL $MU $FN $WB $QCOM $CRM $Z $USO $BP $XOM $APA $PXD $KRE $C $GS $BAC $PRU $DB $WETF $BEN $FRTA $TUSK $HUM $AET $UNH $IBB $ILMN $COL #ipo But Dan you have such a mellifluous voice: (def -pleasant to hear., soothing, rich, smooth, euphonious, harmonious, tuneful etc///
Alexandra: @DAN $XLP $K $TAP $MO $PEP $NWL $SMH $XLK $QQQ $AMD $CRUS $IBM $ORCL $MU $FN $WB $QCOM $CRM $Z $USO $BP $XOM $APA $PXD $KRE $C $GS $BAC $PRU $DB $WETF $BEN $FRTA $TUSK $HUM $AET $UNH $IBB $ILMN $COL #ipo I love the videos and the notes help reinforce. Hope your shoulder is healing nicely.
Aragorn: @DAN $XLP $K $TAP $MO $PEP $NWL $SMH $XLK $QQQ $AMD $CRUS $IBM $ORCL $MU $FN $WB $QCOM $CRM $Z $USO $BP $XOM $APA $PXD $KRE $C $GS $BAC $PRU $DB $WETF $BEN $FRTA $TUSK $HUM $AET $UNH $IBB $ILMN $COL #ipo
I did ask Gary if he could do the same for th ...
Gary: ...
7. $AET – also breaking out on weekly.
8. $HUM – back at 2015 resistance.

Shorts?: $XLP stocks
9. $PEP – broken stock now. $100 support is in trouble.
10. $KO – high volume selling.
11. $K – bad press.

Bridget: Notes: $PBF, $TSO, $AEIS, $CWEI - big breakout on volume but still pulling back. Will likely be the highs we'll see for awhile $NTES - shot across the bow $ELLI - phase 2 $MAS - also breaking down with $COST, $LOW, $SHW, $GLW $ABMD - still holding at support $WB, $SINA, $YY, $TSLA, $WMB, $OXY, $TRP - breaking down out of a squeeze $D - inside day, off of support $AET - breaking down $YUM - at 52 week low $WCG - the one stock that is working $MPEL - breaking out higher before earnings
issues: @Bridget $PBF $TSO $AEIS $CWEI $NTES $ELLI $MAS $COST $LOW $SHW $GLW $ABMD $WB $SINA $YY $TSLA $WMB $OXY $TRP $D $AET $YUM $WCG $MPEL Thank you Bridget for this analysis. NTES is one that looks to be short-able at this point, don't ya thunk?
Gary: #NOTES SS 110116 $SPX – election questions? Fed? Jobs? This market rewards cash. $DJI $DJT $COMPQX $XLF – financials doing ok. Yields going up.co $XRT $SBUX – downtrend intact. Earnings Thursday. $GLD 1. $AMZN 2. $FB 3. $NFLX 4. $GOOGL 5. $AAPL 6. $PYPL – buying opp at $41. 7. $TSLA – breaking down on volume. 8. $WYNN – earnings tomorrow. 9. $SWN – diving for Atlantis 10. $UA – still going 11. $NKE – just sell it. 12. $XLV – healthcare 13. $AET 14. $CI – earnings Thursday. 15. $ALXN – wait for breakout above 200-day MA before doing anything. Alert $135 Video Request: $COST
debeers: $AAPL/$AET-Aetna now giving Apple watches to all its employees and all of its healthcare subscribers. Bad news is that now Aetna will know about a of your apps. God news: AAPL will get this immediately acretive boost and my guess is that the what abo ...
DAN: @debeers $AAPL $AET $WHR $ULTA We are replacing our fireplace box in the living room. We're getting the Samsung model. It's pretty high tech. Just hit a button and the fire starts. Sometimes, it stars without us hitting the button. Occasionally we can even call friends and family through the firebox. But typically, we just use our iPhones for that. 8-)
gmb109: @DAN $AAPL $AET $WHR $ULTA - I love it ! does the new samsung fireplace also vacuum and wash the dishes :-))
debeers: @DAN $AAPL $AET $WHR $ULTA --such a clever guy.
jltrader1: $ANTM, $CI, $AET, $HUM - (Reuters) - U.S. antitrust officials are expected to file lawsuits to block Anthem Inc's acquisition of Cigna Corp as well as Aetna Inc's takeover of Humana Inc. $HUM DOWN 5%, $AET Down 4.8%. NP
Bridget: $AET and $HUM are moving higher after recent consolidation
StockMarketMentor: A Price Alert has been triggered for $AET Aetna Inc.. Click here to view associated video clip: http://stockmarketmentor.com/stockanalysis.html?ticker=AET&clip=68886
champ: $AGN at $243.70 ...I'm back in long ...Barron's is out positive this morning on this stock. I'm also new Spec longs with $LABU and $AET
DAN: @StockMarketMentor $AET Aetna works. Also look at $UNH. These are stocks that I've reviewed recently a few times.
champ: @DAN - $AET at $119 and I'm long but $HUM is also moving up fast right behind AET this morning....what do you think...they also had a cross over....? I just took a Spec day trade position at $182.40 and I would like to swing part.
DAN: @champ $AET $HUM HUM works too....but just realize that resistance is just below $190. However, the healthcare plan stocks are really perking up.
champ: $HUM at $183.37 HOD don't know if its going to hold...volume is very strong over the daily avg now....new long this morning. I'm also holding $AET $AGN and this ETF $LABU
DAN: This morning, several stocks we've been watching are rebounding off recent lows. A few stocks relating to the homebuilding industry are still in bullish patterns, such as $XHB, $BZH, $HOV and $HD. (In the case of Beazer, I'm pointing to a probable ...
Trixie: Healthcare plans.. be careful. $AET,$CI, $HUM doing look ready to head up yet.. Maybe better shorts? 200ma seems be getting taken out.. w vol..
bwcarnation1: $AET anyone know why it's down after hrs?
Trixie: $AET looks to be coming out consol around the 200ma. Out of an inside week.
Trixie: $AET inside day so far off the 8ema and oh so close to the 200m.. A reset closer to the 21em would seem like a nicer p/b to get on board..
champ: $UNH at $125.50 and $AET at $114.10 - Dan, talked about both of these health care stocks in his weekend Strategy Session in the Stock Watch session. I agree with his call ...new position this morning....Spec swing longs in both....they are in the S&P Dow-30. Going to hang on to these for awhile....so far both are working.
Alexandra: @champ $UNH $AET Would you be so kind at to tell me where you placed your stops?
champ: @Alexandra $UNH $AET - I don't have any stops...yet... starter positions. If they drop I was thinking about adding.
issues: The IBD 50 sure changed dramatically this week. There are 25 new stocks replacing 25 from last weeks. The new ones are ones that didn't go down as much (more than going up so much) This shows a very defensive stance the market has taken. Here's the IBD 50 list for today $ABC $AET $AMCX $ANET $CALM $CDW $CELG $CNC $CPB $CRI $CRL $CTXS $DG $DY $ELLI $EPAM $EQM $EW $FL $GGAL $HA $HAWK $HII $ICLR $IDTI $ITC $LGND $LNKD $MYGN $NKE $NTES $NUAN $OLED $PLAY $PRXL $REGN $RHT $ROST $SIG $STE $STZ $SWHC $TDG $TSO $ULTA $VEEV $WBMD $XRS $YY
Aragorn: @issues $ABC $AET $AMCX $ANET $CALM $CDW $CELG $CNC $CPB $CRI $CRL $CTXS $DG $DY $ELLI $EPAM $EQM $EW $FL $GGAL $HA $HAWK $HII $ICLR $IDTI $ITC $LGND $LNKD $MYGN $NKE $NTES $NUAN $OLED $PLAY $PRXL $REGN $RHT $ROST $SIG $STE $STZ $SWHC $TDG $TSO $ULTA ...
Trixie: ...
$AET to buy out $HUM ?

I would imagine there c/would maybe be some kind of arb trade based on the mergers??

Would it be better to the one who is the Acquirer rather than the one being bought out. Or just look around to see who looks that most pr ...
gwenzee: @Trixie $CI $ANTM $HNT $CNC $AET $HUM #HealthcarePlans If you go to Yahoo Finance and enter stock symbol. There is a category named "Competitors." It might be a good starting place for comparison study.
judysteiner: $aet---strong, jumped in
issues: Earnings tonight: $VRTX (we hold) $NXPI (we hold) $TSO (we hold) $PYPL $WDC $CAVM $BWLD $ANIK $VLO (holders) $AMGN (holders) $ELLI Earning Thurs: $ABMD (holders) $AET $ALXN $BLL $BMRN $BOFI $FDC $COP $CBM $CVRR $FLR $MOH (hold) article on Zack's http://www.zacks.com/stock/news/193774/4-health-insurers-set-to-beat-q3-earnings $MPC $NUS(Dan's brother work for NUS) $SBUX $SAM $UVE $VA Earnings Fri: $ABBV $BUD $CBOE $LPNT (I just bought $LPNT - good article on Zacks's (http://www.zacks.com/stock/news/181389/is-the-crowd-right-about-lifepoint-health-lpnt-stock), also$LPNT has Zack's highest ratings AAA!) and $PSX (Zack's rating BAA)
billfumick: I initiated an $AET short... Kudos to @Dan for covering this chart in last nights strategy session... Looks like a good fit for "me".
billfumick: @billfumick $AET, BTW, I'll be hedging earnings with a "call"....
neemaf: @billfumick $AET When do they report? I initiated a short position as well.
neemaf: @neemaf $AET is it before or after the bell on Thursday?
Tinker97: @billfumick $AET looks like earnings are before market opens on 10/29 got it from Optionhouse
billfumick: @neemaf $AET Thursday Morning "Before" the open... None of my business BUT, I wouldn't be short without some kind of hedge prior to the release.
StockMarketMentor: A Price Alert has been triggered for $AET Aetna Inc.. Click here to view associated video clip: http://stockmarketmentor.com/stockanalysis.html?ticker=AET&clip=57450
Bridget: $AET support on this stock is also failing.
Seth: @Bridget $AET $UNH as well....ugly.
Heppy: $AET-up and away, up 4%+
debeers: $ANTM,$AET,$WCG,$HUM-all up today
DAN: $AET $HUM Here are a couple of stocks that are acting well today. Holding support. Still in fairly tight trading ranges...but they're "behaving" nicely.
woodman: #M&A - $ANTM - $CI and $AET - $HUM - for anyone interested in health insurer M&A goings-on (from one of my favorite authors at SA http://seekingalpha.com/article/3531326-m-and-a-daily-is-donald-trump-wrong?isDirectRoadblock=false&uprof=44 ...
champ: $TSLA - Seeing reports that the Model X launch event will be on 9/29 this is now the date....was supposed to be the end of the month ...so they are right on schedule. Got stopped out going into the close on Thursday. Real hard to buy here ...missed this new move this morning. $AET is working this morning but I had a hard time watching my position on Friday. The news is about the $AET and $HUM merger ....with a tgt at RBC Capitol of $162 ....outperforming the whole group this morning.....$UNH and all the others. I'm still long
ag1: @GreenGhost Could this be helping some of the health Insurance Companies or will it be a flash in the pan? $IBB $aet $ci $hum $uhs
GreenGhost: @ag1 $IBB $aet $ci $hum $uhs Not sure I see the connection in any event no clue why some of those up today.
ag1: @GreenGhost $IBB $aet $ci $hum $uhs If this becomes a trend then their Prescription cost would go down I would imagine.
woodman: @ag1 $IBB $aet $ci $hum $uhs Merger-mania in the health insurance names. The following (3 of which you've mentioned) are working on their deals, seeking regulatory approval: (1) $AET & $HUM; (2) $CI & $ANTM.
ag1: @woodman $IBB $aet $ci $hum $uhs $AET $HUM $CI $ANTM That's all we need now is the Feds to allow 4 to become 2.
champ: $AET - Long around the low $117 ..day trade on the upgrade after the conference yesterday. The only other stock that is green this morning on my position list is $NLY.
woodman: $HUM $AET $CI - just an fyi since all of these were mentioned in last night's video. The proposed mergers between $AET/$HUM and $ANTM/$CI are currently under congressional and DOJ review. My understanding is that congressional review is scheduled for tomorrow. Unsure whether -- and, if so, to what degree -- this may affect any of the stocks.
woodman: $HUM $CI - two health care plans with deals/offers to be bought (by $AET and $ANTM, respectively) but have been hit hard. But both appear to have been basing, HUM a little ahead CI in that department, and now may be turning the corner or thinking about turning the corner. FD- Long $HUM; watching $CI.
woodman: @DAN $HUM $CI - I mentioned $HUM earlier. The deal with $AET provides an opportunity. There are some anti-trust concerns but I think it will continue back up. Similar situation with $CI ($ANTM buying it), which I've written about in the past. Long both $CI and $HUM. HUM: http://seekingalpha.com/article/3445976-m-and-a-daily-going-out-on-a-limb-for-aetna CI: http://seekingalpha.com/article/3278315-cigna-is-a-high-conviction-long-opportunity
bwcarnation1: $AET above 50dma maybe a chance to fill the gap? long
EasyOut: @Aragorn #Aragorn's Inside Stocks IBD 50 Inside day - $AHS $ALK $CTSH $EW $ILMN $ORLY $PAYC $SBUX $SCI $UHS Inside week - $AHS $ALK $CELG $CTSH $GILD $REGN $ROST $UTHR $UVE Inside Month - $ANET New additions to the IBD50 $AHS $AOS $AET $CDNS $GPN $MENT Subtractions -$ ZBRA $CALM $AFSI $IPGP $SBNY $ENDP
1Boston330: $CI. This one and some of its competitors, like $AET, and $ANTM are trending down. CI is approaching its 50 day ema at around 148.70. If this support holds and there is a bounce, I think that it is a buy, for its 50 ema has acted as support in the recent past, the CI weekly chart looks great, and the Health Care sector is the best performing sector this year and continues to perform well. Long common both $CI and $ANTM, currently underwater on both, but holding.
tommyc: Was looking at the $HUM $AET merger, CNBC reporting this morning HUM shareholders would be paid 125$ and .8375 AET shares for each share held. Looks like a 10 % take as long as AET doesn't fall below previous support/resistance around 105. What do you guys think?
janner0814: Stocks moving positive in portfolio: $AET $AGN $AMZN $EYES $HZNP $SRPT $TNA & $UVXY (the last two, were both low ball both pmkt fills). Biotech seems to be moving for some reason (not $BMY however), the bank stock: $AFSI in the portfolio, taking a breather.
debeers: @Jorma $CI/$AET-like the sailor says to the gal under the lamplight "I know what you are, I just don't know your price." $CI and $AET will both succumb to the urge to merge. I favor $AET but I own both and I don't usually duplicate similar holdings with the sole exception of $MHK/$HD because of the quality of their m anagements and the demographics. After the merger, I'll pick one of the HMO's.But, this is "found money" and its just right there on the street. Might I suggest you play janitor and sweep it up?
gwenzee: @Forexpro $AET $HUM AET has made an offer to buy HUM. Article in WSJ that DeBeers alerted me to this morning.
janner0814: ...
Fourth: This is a select market for stocks: $AMBA, $FEYE amongst several more, that are running six to eight day runs to the upside. People shorting these stocks are getting blasted. Biotech $IBB is also consolidating and moving to the upside, eve ...
Aragorn: $ANTN $AET $HUM $MOH $CI $THC - all moving well ANTM CI running
janner0814: Doing well J. Hope the same for you. $HZNP, $BIIB and $ULTA show up on scans of mine's also. #SGO (something's going on)(#Acronyms). The others are outside of my watch list. BTW: $CYBR in the same Sub-Industry group as $FEYE and $WDAY (which was hit down in AH). Nice find on $UHS. $AET which I own, works. Part of that Financial & Insurance group that could be "gathering steam." $PNK with a nice long consolidation; under the radar maybe? Thx! @Aragorn: "IBD 50 Inside day $AOS $HZNP $UHS Inside Week $ACT $BIIB $CYBR $PBH $ULTA $PNK reverse Strat Daily to the upside signal is above the hammer 37.29"
Bridget: $AET still pushing higher. I don't you are too late to enter here.
janner0814: Thanks ginny: Just on your thread. I'm long $AET (LTP), interesting to see $ATHM working. $DVN is on my watch. Interesting on the droppers that $SODA is southbound; it'll probably affect $PEP in my LTP. Have a great day! Congrats on $GEVA, it's still going north. @ginny (Gappers)
Bridget: Vol Squeeze scan today: $WNC, $SC, $AET. Of these I like WNC the best.
pcotton: #scan #rightUpper pullback bounce $ABMD $AET $ALR $BLUE $BSX $CAH $COL $CRUS $DXCM $EIG $ELLI $HUM $HZNP $JBLU $MATX $MSCI $QLYS $UA $UHS $WCIC
SeaKingA: #earnings $AAPL STO 128/139 strangle (long 141 call to cap upside risk) for 2.38 credit $AET STO Iron Condor/Butterfly: 101/107 BuPS and 107/113 BeCS for 2.95 credit
pcotton: #scan uptrend, pullback, bounce (revised from yest; with notes) Bounce off 20 or 50. $ABC $AET $AHS $ALLE $AOS $BR $CERN $CNC $CNK $CONE $DG $DRI $HUM $LH $MSCI $OPK $Q $QLGC $VRX $WSH ABC squeeze breakout AET squeeze AHS squeeze ALLE good bounce 50 AOS bounce 50 engulfing BR good bounce 50 CERN rising bounce 50 CNC squeeze breakout CNK consol, bounce off rising 50 CONE rising bounce off 50 DG squeeze breakout DRI good bounce 50 HUM squeeze, testing high LH bull engulf MSCI sqz break, new high OPK sqz, testing high Q big sqz breakout QLGC sqz breakout, maybe run VRX sqz breakout testing high WSH bounce off rising 50
janner0814: ...
Can you imagine? Almost the EO April. And a "blaring signal" to me, I have seven stocks reporting earnings next week; twelve by Wednesday the 29th of April, two weeks from now. ( $CMG $AMZN $EW $MSFT $PEP $SBUX $BIIB; then $AET $BMY $HCA $ ...
pcotton: #scanResults after market 4/16- revised after discussing with @GreenGhost. This is upper right trending, *bounce* after pullback to 20,50, or weekly 20. A recent flat pattern converging on uptrending average counts as a "pullback". The idea is to capture "upper right" plus a pullback and bounce. This is about half the scan results, the rest were rejected for looking like rollovers, consolidation, or just "could go down further". Comments appreciated, and thanks to GreenGhost for helpful criticism. $AET $AHS $ANSS $BSX $CONE $MPWR $SCI $SCMP $SEIC $TSS $ULTA
janner0814: ...
What concerns me is at MO, the /ES Volume was somewhere in the neighborhood of >400K, which is near enough to know we are on a path to 1 million contracts at 11am est. The Market Internals are >-3 for NYSE/NASDAQ, which tells me there is a hug ...
pcotton: #scanResults - right upper corner, pullback to 20 or 50 dma $ABC $ABMD $ACT $AET $AHS $AMC $ANTM $AVGO $BR $BURL $CBRL $CTB $ESPR $FTNT $G $HNT $HOLX $HUM $IBKR $MHK $MMS $PFPT $RHP $SIX $SKUL $SLGN $TGT $TM $TSS $TXRH $UNH $VMC $WCG
Iceman: $UNH $ANTM $AET $HUM $CI - for what it's worth, all the major players in this group are down today. Too early for put selling yet, but a group to watch.
janner0814: Here's the opening bell dollar scan: $QCOM, $FXI, $ICPT, $SPLK, $REGN, $UNH, $SVXY, $PBYI, $GILD, $PXD, $BIIB, $HUM, $JAZZ, $AET, $FFIV, $TQQQ, $IBB, $VRTX, $MDVN, $ALXN, $VRX, $ACT, $CF, $AMZN, $EXO, $OEX Nice that six of the above are positions that I hold. However, I would like to get better; & I'm doing it via patience. Quick & dirty: http://i.imgur.com/CqKQqG9.jpg Long rambling commentary relating to dollar scan: http://tinyurl.com/dollar-scan-how-I-did-mine BTW: During the AH, here is my simple #TOS scan.... just scroll down to the end of the long commentary. GL everyone & hope the day is going well.
janner0814: Interesting how these breakouts are receding. IMO a "tell" on the market (i.e. perhaps tired?, needing some rest?) At MO: "Here's the opening bell dollar scan: $QCOM, $FXI, $ICPT, $SPLK, $REGN, $UNH, $SVXY, $PBYI, $GILD, $PXD, $BIIB, $HUM, $JAZZ, $AET, $FFIV, $TQQQ, $IBB, $VRTX, $MDVN, $ALXN, $VRX, $ACT, $CF, $AMZN, $EXO, $OEX"
pcotton: #scanresults - upper right corner with pullback to daily 20,50 or LBB: $AET $CAH $DRI $HNT $IBKR $JBLU $KR $LVLT $MNK $Q $TM $ULTA $UNH $VAR
pcotton: #scanresults - good daily trend with pullbacks to 20,50, lower BB. After scanning, I struck out some due to consolidations at the pullback or other reasons, leaving these results. $AET $ANTM $BMRN $CERN $DRI $DRII $JBLU $MNK $MSCC $SEE $SWKS $TM $UNH
1Boston330: $HUM. Health Care is leading the sectors up today. Credit Suisse analyst sees take-over mergers in this sector. HUM is a leading candidate; $AET is interested; volume is 2.1M rhrn vs. 1.4M avg vol 1 mon.; broke out and up on the daily and trending upward on the weekly; but near the 3-sigma upper BB, which is not good (at least short term); excellent valuation. Added at 174.34 rhrn to 3/4 position.
TRICIA: $GILD - "just keep swimming"...said Dory ... 1) $AET 3rd largst US Health Insurer w/ 20M customers chooses Harvoni for Hep C 2) $GILD gets FDA Orphan Designation for pulmonary arterial hypertension treatment http://stks.co/h1ZUz 3) TRx 9272, NRx 4454 for GilD 117 Nrx for ABBV ... IMS data out tom - these are Symphony counts
1Boston330: $CI. Took an entry position at 104.76 on this slight b/o today with stop just below the ema20 day. $HUM and $AET are also working. Long all three.
1Boston330: $GMED $AET. Working. Long 1/4 positions each.
bwcarnation1: $AET sq'n 7% around 50d and up 1.4% with rest of the group. started a position. hospitals and insurers benefiting from obama care increased insured then going to hospitals for care. Also bought $THC
Tricia: $EXAS: this is what had me concerned $AET maxim says $AET won't cover $EXAS cologuard -
bwcarnation1: $CI, $WLP $AET etc in tight v.s...long CI & added this a.m.
janner0814:
Visit the Trading Forum to join in the discussion.
| | |
| --- | --- |
| Stock Price | $USD 131.18 |
| Change | -0.57% |
| Volume | 5,194,580 |
Aetna Inc. is a health care benefit company, which offers traditional and consumer-directed health insurance products and related services, including medical, pharmacy, dental, behavioral health, group life and disability plans.
Request Video of AET
Already a member?
Sign in here.
Earnings
May 2nd, 2017 - 2017 Q1 Earnings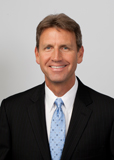 Dan Fitzpatrick
Stock Market Mentor gives you EVERYTHING you need to succeed in the market; all in one place. How easy is that? Dan Fitzpatrick and his elite community of traders share trading ideas, strategies and much more. Dan Fitzpatrick--a world class Technical Analyst, trading coach and regular CNBC contributor--gives you access to all of this with a 14 day FREE membership. Get started TODAY and start trading better TOMORROW with the following premium content:
Nightly video Strategy Sessions with a game plan for tomorrow
Got a stock you want Dan to look at? Just ask.
Patent pending video alerts instantly delivered to you when one of Dan's trading signals is triggered. This is not your typical price alert. This is a short video explaining the action you need to take to make money. No more "Woulda, coulda, shoulda"
Access to over 46,600 stock analysis videos
Access an ever expanding library (46,600) of educational videos that will save you time and make you money
Join a team of friends and traders that have one thing in common; a burning desire to succeed.

Become a Member Today!
Gain immediate access to all our exclusive articles, features, how-to's, discussion group and much more...
Satisfaction Guaranteed!
Your Stock Market Mentor membership comes with a 14 day, no questions asked, 100% money back guarantee!