Achaogen Inc. (NASDAQ:AKAO)
Bands Volume 200 SMA 50 SMA 20 SMA Videos Alerts Articles Events

TRICIA: $AKAO - FDA Acceptance of New Drug Application with Priority Review for Plazomicin for Treatment of Complicated Urinary Tract Infections and Bloodstream Infections AND Positive Top-Line Results from First Clinical Trial of Orally-Administered Antibacterial Candidate C-Scape ...... am very long AKAO and in the red because I would not sell (the stupid gene is alive and well in my bones) at any rate ... the short interest is crazee ... hoping that bodes well for me.... Priority review PDUFA is June 2018 so this is going to move .....my PT is 29 - 33 .... depending ....
rck89: @TRICIA $AKAO NIce to see your post! Hope that you are well . Would you expect any indications - up or down - for this drug from the FDA (or any other influential group, conference, etc) before June? Thanks.
michaelH: @TRICIA $AKAO Not sure how you come up with that price target; chart looks awful. Too many better places to be, even in biotech!
TRICIA: #IDweek2017 hey all, the bug stocks are presenting today..$AKAO, $TTPH, $PRTK, and a few others it helps that the $IBB, $XBI, $LABU are strong ---- The 3 I mentioned have significant catalysts 4thQ17 and 1Q18 ....
issues: @TRICIA $AKAO $TTPH $PRTK $IBB $XBI $LABU #IDweek2017 Thank you Tricia. I thought we had lost you. I remember your picture here in the Forum with your baby years ago. Your baby is probably now a toddler or older.... I think the best of the bios is $XBI (up 11% in 3 months compared to $Ibb 8%) from looking at the charts. We have 1/2 in $XBI, sold $ibb last month. Hold many in that sector and bought $CELG today thanks to our dear mentor Dan and his post today.
bnnybklyn: @DAN any take on $AKAO ? Riding the top of the BB after a bit of a squeeze - I added a bit today. is that some Doji action, btw ? #newbie
Sher:
Sher: @bnnybklyn $AKAO #newbie - Actually, it's more of a "hangman" candlestick, since it's occurring during an uptrend - Google "Top Ten Candlestick Patterns" and save it to your desktop for quick reference.
bnnybklyn: @Sher $AKAO #newbie Thank you! And that doesn't sound good - I did look it up...yep.
bnnybklyn: $AKAO in for a swing and looking for $26+
efrain007: $AKAO trying to break out of a base
efrain007: $AKAO looking for all time high
efrain007: $AKAO what a ride :(
JBed: $AKAO continuing its steady move from the recent pullback. Not much in the way of volume, though. I have a partial position from slightly higher than current price.
JBed: $AKAO Breaking out from 10+ day of basing off the highs. Up 5 %. Have a position in my IRA.
woodman: @steve71 $CALA $AKAO - $CALA and all small biotechs are all only short term trades for me now. I don't trust the CEOs; manipulators push them around; I don't believe anyone who thinks they truly understand the company or the fate of its drug(s) (I t ...
steve71: @woodman $CALA $AKAO You have a good feel for those short term moves. Wish I did.
woodman: @steve71 $CALA $AKAO - That's what I always say about daytraders. I can't do what they do (well, at least what the successful ones do).
bnnybklyn: @woodman $AKAO Won't stop rhrn...are you trading this or holding ?
spmeyers: $AKAO looking good
woodman: @bnnybklyn $AKAO - sorry didn't see your post below. I sold half following the spike up earlier today. It's getting near that recent high, and it's had a nice move over the small period since I bought it at/around the 50 day (at 21.14 and 22.16).
bnnybklyn: $AKAO Doubled position size this morning. good timing.
woodman: @bnnybklyn $AKAO - yeah, it's working. I doubled up mine yesterday, though I started with a pretty small position. It really moved hard today on news that Robert Duggin took a 5.7% stake. https://www.sec.gov/Archives/edgar/data/1055919/000092189517000857/sc13d06922ach_03272017.htm
woodman: $AKAO may be done moving down.
DAN: @woodman $AKAO what's the back story on this stock, woodman? I don't know anything about it. I do agree with you...as long as it holds above that recent low around $19.50ish.
woodman: @DAN $AKAO - it's a biotech in the field of antibacterials to treat multi-drug resistant (MDR), gram-negative infections. It popped on 12/12, and kept going until 3/13, on positive results from two Phase 3 studies of its plazomicin, an aminoglycoside antibiotic. It is moving ahead with an NDA (New Drug Approval) and expects approval decisions in the U.S. in 2H17 and in Europe in 2018. Here is some info: https://seekingalpha.com/news/3229914-achaogens-plazomicin-successful-late-stage-studies-u-s-marketing-application-tap-h2-2017 http://biopharmcatalyst.com/company/akao http://biopharmcatalyst.com/calendars/fda-calendar
DAN: @woodman $AKAO Ah, thanks for the info, woodman. Appreciate it.
JBed: $AKAO breaking out after resting a couple of days.
Spotdog: @JBed $AKAO Thanks for the heads up
JBed: $AKAO breaking out here above 26 after a few days of consolidation.
shoredriver: $AKAO....up 7% so far today
JBed: @shoredriver $AKAO I think you talked about this name a month ago. I got in...and it's up 33% since then. I owe ya!
shoredriver: @JBed $AKAO glad you are in......
Bridget: Notes: Stocks I recommend buying on this pullback: $WB - stop at $49.50 $X - stop at $35 $TWLO - stop at $31 $AON - stop at $115 Stocks that are working: $MRK $BA $PNW - ER this morning $AKAO $MMM $AMT - ER 2/27 $MON $MO $DGX $JNJ $CGNX $HII $CMS $ORCL $PAYC Breakouts: $EXC $T - almost $COR $PEG Possible Shorts: $HDS $CNX #IPOs working $TELL $CWH $BIVV $TTD $BL
woodman: @Bridget $WB $X $TWLO $AON $MRK $BA $PNW $AKAO $MMM $AMT $MON $MO $DGX $JNJ $CGNX $HII $CMS $ORCL $PAYC $EXC $T $COR $PEG $HDS $CNX $TELL $CWH $BIVV $TTD $BL #IPOs Nice post. Thanks.
drmike54: @Bridget $WB $X $TWLO $AON $MRK $BA $PNW $AKAO $MMM $AMT $MON $MO $DGX $JNJ $CGNX $HII $CMS $ORCL $PAYC $EXC $T $COR $PEG $HDS $CNX $TELL $CWH $BIVV $TTD $BL #IPOs Thanks, Bridget.......very helpful.......
spmeyers: $AKAO breaking higher; but too extended?
spmeyers: $AKAO knocking on the breakout door
Geewhiz: $PEB $AKAO One going up one going down Took my eyes off $PEB after a prudent stop took my position out (at a good profit) @ 29. $AKAO plunged today and my prudent stop saved a profit from going to a loss. May re-enter $PEB Good dividend 4.85% Not sure what $AKAO tanked. Value of stops.
TRICIA: $AKAO .... long term hold.. antibiotic ...2 + PhIII studies .... nice move today... !18.62.PPS $TTPH is potential competion .... Long $AKAO
issues: @TRICIA $AKAO good chart, good work Tric!
JBed: $AKAO Someone posted on this 2 days ago. I bought some and it's up 11% since then. Just wanted to send out a huge thanks for the valuable info!
vfr777: @debeers $GKOS $AKAO bought today based on your posting and am up 9%. Thanks.
debeers: ...
$AKAO- I listened to the healthcare call and the accent was a toughie for me but i think I owe you more info on this stock
Achaogen, Inc. is a clinical-stage biopharmaceutical company. The Company is engaged in the discovery, development and commerc ...
debeers: $AKAO & $EXAS=Will not be in the usual crosshairs of what the POTUS elect says he';s going to target.
1. $EXAS-Poop-in-a- box is a heckuva lot less expense than hiring a surgeon to do a colonoscopy and its for low risk patients. Colon cancer cla ...
debeers: $AKAO $EXAS-Neither broke down today. 1 up over 4%, the other advancing 5%.
tejas7: $UNG Stopped out. Added position on $AKAO last week is paying for it.
debeers: $AKAO-Patiently waited for a bit of a pb on this one: They have 2---Phase III approvals already booked for anti bacterials. Waiting on FDA later this year. I don't know about you', but holding my breath on these "phases" is nerve-wracking. I much prefer just waiting for the FDA meeting as there were no objections to be resolved and infections in hospitals can kill you. Hospitals, lets face it, are no place for sick people: too many chances for bacterial resistant infections.The world, it appears. will need new "Myecins" for a long long time. 22 is the Leerink pin on this one.
Aragorn: $AKAO - 8ema support moving up
Aragorn: $AKAO went from Red to Green obviously the secondary is being handled well.
traderbren: @Aragorn $AKAO - interesting to note that the stock is still HTB....more squeeze action!
coldevinc: @Aragorn $AKAO If you are in hope you are taking profits. Nice move. Missed that one. Kudos
Aragorn: @traderbren $AKAO yes but some people are able to get a borrow, this was a short no trade forme
Motorman: @champ $Akao thanks for the trade, out today on PB, small profit, now up more
champ: @Motorman $Akao - I'm back in this morning ....and it should continue to climb... as shorts keep moving in and out....once they get out of the way...the stock could settle down. I'm looking at the daily 15 minute chart for direction.
Motorman: @champ $Akao I saw your original post, but could not watch it and finally got in yest at 12.76, held into today and saw spike, and PB so sold. I thought the 8 day EMA is what we watch for these stocks.
TRICIA: $AKAO ---- inmho, not done... going to $20 ... in short term ... but realize that actual drug sales are a year away .... cUTI's (complicated urinary tract infections can kill you even at a young age )
rj7150: @TRICIA $AKAO Nice to see you back here! The one thing I have noticed is that it isn't easy for some of these research companies to go from stage 3 success to profit from sales. Many of them seem better served to sell to a big dog that has a sales department, distribution etc in place. I sold yesterday to soon after a long underwater hold. I lost control when It went green. I only have a couple dogs left, one being $CEMP.
TRICIA: DEC Data in Bio --- $OPHT Ph3 - fail $ACAD ADP $AKAO Ph3 - win x's 2 $ANTH Ph3 $CERC Ph2 $HZNP FA $LXRX Ph3 $PRTO Ph3 $SGYP Ph3 $TXMD Ph3 $RHHBY ACE910
champ: $AKAO up 74% on News this morning......with volume...I have a Spec trade working this morning....for now.
Bridget: $AKAO continues to climb. Check out the 5min chart for the squeeze breakout on an increase in volume. That was your entry for this next leg higher. Will close my position before EOD.
champ: @Bridget $AKAO ---Yes, up over 95% now ...on volume...I posted earlier....still holding full position on this news...this could climb a lot higher....but I sure don't know.
bnnybklyn: @champ $AKAO jeez, up 120% - I didn't have the intestinal fortitude to get invovled up 95% - oh well, haha
champ: $AKAO ....up 130% now...still working...
champ: $AKAO up 140%
Marcelomex: @champ $AKAO thanks, you are the champ!!
champ: @Marcelomex $AKAO up 150% ...took profits on 1/2 ....going to swing the other 1/2.....because this is really good news.
Henry: @champ $AKAO Secondary Alert
champ: @Henry $AKAO --- OUT --- Thanks....for the heads-up....might be OK but I can't hold on Secondary news...good post.
Aragorn: @champ $AKAO nice
SOUTH SAN FRANCISCO, Calif., Dec. 12, 2016 (GLOBE NEWSWIRE) -- Achaogen, Inc. (AKAO), a clinical-stage biopharmaceutical company developing novel antibacterials addressing multi-drug resistant (MDR) gram-negative infections, today a ...
Henry: @champ $AKAO $TASR You are welcome. I never found the $TASR post but I see they lost a patent dispute. I did not know there was competition in the zapping industry. It has now filled the gap but it looks like a revisit of 22 is on the horizon
champ: @Henry $AKAO $TASR - That post was about the news on 12/7 the morning of the drop. The last time $MSI won another bid...the stock continue dropping for awhile...is what I said and I also said some are saying that their camera could be better for less ...
maratom71: @Aragorn $AKAO Thanks, was looking hard at this one.
woodman: $AKAO - #6 on the biotech disaster lunch special menu, just below $CEMP.
sincity45: @woodman $AKAO $CEMP #6 Any news on $AKAO still holding a large position.
woodman: @sincity45 $AKAO $CEMP - not sure what went down at IDWeek this week. http://www.idweek.org/exhibitor-list/ Its plazomicin is in phase 3 for cUTI, with an NDA scheduled in 2017. But, specifically, I don't know what happened to drop it 25% in two days.
sincity45: @woodman $AKAO $CEMP Does the 200ma a better entry or take a nibble today. Thanks for your response.
woodman: [EDITED] @sincity45 $AKAO $CEMP Wish I could direct you. All I can say is that it is holding the 50 day now. But I don't know if this is trading technically or not, because I don't know if there is news driving it down. Particularly in the biotech world, news trumps technicals. If you decide to nibble, used today's intraday low as your stop reference (i.e. a stop a little below that). Personally, I'd prefer to wait until next week and wouldn't buy today. Sorry I can't be much help.
sincity45: @woodman $AKAO $CEMP You have helped plenty, took a very small position today and wait till next week to add.
woodman: $AKAO another antibiotics biotech. Creeping up the 8dEMA. Long.
woodman: $AKAO still working.
woodman: $AKAO - careful here. Second shooting star day in a row. Still hasn't breached yesterday's low, but could be time to get out.
woodman: $AKAO Stopped out of mine today.
woodman: $AKAO still working.
woodman: $AKAO - Phoenix Stock in the resistant antibiotics therapeutic area. Think CEMP. No data due until 1Q17, so no surprises in near future that I am aware of. I like the drug area and the chart.
woodman: $AKAO - phase 3 move (not the drug trial phase 3 but the stock movement stage 3)
TRICIA: $AKAO ... all the flu and bug stocks moving.....
TRICIA: This week --- I am holding $CEMP,$ PTLA, $AKAO, $EDAP and $TTPH - Futures are looking bearish ... certain bios seem safer .... I am also holding $INCY .... and a wee bit of $CLVS ... still expecting $GILD to go shopping ...
TRICIA: Bug Tickers - $AKAO ... this is early but I owned TTPH at 8 and CEMP at 6,7,and 8.9 ... so AKAO is worthy of a small position RHRN ..
rj7150: @Prazan @prockow $CEMP I will hold through earnings.I have close to a double on this one. Unfortunately it is a small position. It is part of a group of hospital superbug stocks I have held for some time. I find it easier to ride the waves than try timing the market. Others are $TTPH $AKAO $MDCO I have had buyouts on $DRTX $TSRX and $CBST in this field. All come with no warning. Tricia was kind enough to point out this field months or years ago.
clefferts: $AKAO - seems like a coiled spring. Added.
Tr8dr: $AKAO This looks like it could take off, some inside day stuff going on and would it be a flag pattern? any thoughts?
Aragorn: @Tr8dr $AKAO - I am long a small amount. Inside day and up only to be rejected. Now making a shooting start. This has the potential to be a daily reversal strat to the downside tomorrow is the shooting star is taken out to the down side. That said I still believe the 8ema will be support-
Tr8dr: @Aragorn $AKAO Thanks Aragorn. Keeping an eye on it for now
TRICIA: ...
Antibiotic space $CEMP (up 21% in a week and blue skies to boot $TTPH - just keeps climbing - $AKAO - love trading this chart $PRTK - too thin for me and $TTOO for sepsis (channel trade - it may be time)

Cancer - $CLVS - gonna get bought $FOL ...
TRICIA: SMM BUG and FLU ..you all know tickers ... $CEMP, $TTPH, and newbie $AKAO - great moves in all .. for the Flu's #EBOLA is back in Sierra Leone, and #MERS is not leaving Korea ... $NVAX, $BCRX are both up 16% for the week ... its pays to watch the news about these flus etc http://elite.finviz.com/screener.ashx?v=151&t=TKMR,CEMP,AKAO,ACT,CBST,NBY,MDCO,BCRX,TTPH,NVAX,SNY,DRTX,HEB,ENTA&o=ticker ..http://finviz.com/screener.ashx? v=151&t=TKMR,CEMP,AKAO,ACT,CBST,NBY,MDCO,BCRX,TTPH,NVAX,SNY,DRTX,HEB,ENTA&o=ticker..
TRICIA: $AKAO - http://seekingalpha.com/article/3257965-achaogen-an-undervalued-antibiotics-pharma-companyfor reading ... I am long, $AKAO, $CEMP, $TTPH - plenty of info in prior posts ... I am speculating that we may see interim results in next few weeks ... (2 P3 studies) operative word ... speculating ....
Prazan: $AKAO @TRICIA mentioned this one yesterday, up 16% today. Sometimes I wish I was a bit quicker on the trigger.
Tr8dr: @Prazan $AKAO Ya, took the dog for her morning walk and missed it.
Bridget: $HIMX also looks like $AKAO,I think I like this one better.
Visit the Trading Forum to join in the discussion.
| | |
| --- | --- |
| Stock Price | $USD 12.17 |
| Change | 3.75% |
| Volume | 632,060 |
Achaogen Inc is a clinical-stage biopharmaceutical company. The Company develops, discovers and commercializes antibacterials to treat multi-drug resistant gram-negative infections.
Request Video of AKAO
Already a member?
Sign in here.
Earnings
August 2nd, 2018 - 2018 Q2 Earnings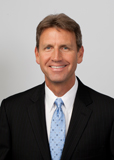 Dan Fitzpatrick
Stock Market Mentor gives you EVERYTHING you need to succeed in the market; all in one place. How easy is that? Dan Fitzpatrick and his elite community of traders share trading ideas, strategies and much more. Dan Fitzpatrick--a world class Technical Analyst, trading coach and regular CNBC contributor--gives you access to all of this with a 14 day FREE membership. Get started TODAY and start trading better TOMORROW with the following premium content:
Nightly video Strategy Sessions with a game plan for tomorrow
Got a stock you want Dan to look at? Just ask.
Patent pending video alerts instantly delivered to you when one of Dan's trading signals is triggered. This is not your typical price alert. This is a short video explaining the action you need to take to make money. No more "Woulda, coulda, shoulda"
Access to over 55,800 stock analysis videos
Access an ever expanding library (55,800) of educational videos that will save you time and make you money
Join a team of friends and traders that have one thing in common; a burning desire to succeed.

Become a Member Today!
Gain immediate access to all our exclusive articles, features, how-to's, discussion group and much more...
Satisfaction Guaranteed!
Your Stock Market Mentor membership comes with a 14 day, no questions asked, 100% money back guarantee!