Align Technology Inc. (NASDAQ:ALGN)
Bands Volume 200 SMA 50 SMA 20 SMA Videos Alerts Articles Events

bRobert: $ALGN $BSX $ISRG nh's Watching pullback MZOR
bRobert: $isrg $algn $osur. $mzor Nh first 3. mzor starter position. Will add after confirm resumption breakout
bRobert: $ALGN $BEAT $ISRG $PODD nh
issues: @Bridget $TCMD #ipo Thanks Bridget. TCMD is in an excellent group - medical products - IBD group 15. Others in the group include $ALGN $OSUR $ABMD $EW. Will check it out. NP yet. We do own ABMD and EW. $TCMD is in a high base that looks like $OSUR, don't ya thunk?
Bridget: @issues $TCMD $ALGN $OSUR $ABMD $EW #ipo It is in consolidation just below all time highs.
bRobert: $CORT . $ALGN . $ISRG CORT phase 3 . ALGN . Keeps printing new highs. Great holding stock . ISRG nice bounce off support to top of range. Raised stop on partial postition
bRobert: $BEAT $EW $ISRG $MDT $EXAS $MZOR $PODD $ALGN . Medical stocks back in like flint
gwenzee: @bRobert $BEAT $EW $ISRG $MDT $EXAS $MZOR $PODD $ALGN Sorry, I think it is In Like Flynn.
bRobert: $ALGN Top tier med stock. Invisalign franchise. Raised stop on partial position. Just below high. Very long term holding stock. Few good opportunities to buy.
Bridget: $ALGN holding up well. Uptrend intact.
woodman: @Bridget $ALGN - same with med device cohort $ABMD.
bRobert: @Bridget $ALGN My favorite in Med equipment. I heard of them first on Mad Money in 2007 @ $28.
bRobert: $BEAT $CUTR $ALGN $PODD $OSUR $EW $GLYC $EXAS Medical equipment perky. Glyc EXAS squeeze. EW long sideways consolidation
debeers: @bRobert $BEAT $CUTR $ALGN $PODD $OSUR $EW $GLYC $EXAS --$EXAS doing the Cannacord conference tomorrow.
bRobert: $OSUR $ALGN $LNTH Perky holding stocks. Medical equipment and related catching a bid
spmeyers: @bRobert $OSUR $ALGN $LNTH LNTH is a good short setup
bRobert: @spmeyers $OSUR $ALGN $LNTH LNTH Not sure I agree. Certainly had no issue breaking back above the 50d. There is perhaps some overhead resistance but from a long term view (weekly), nothing wrong here.
spmeyers: @bRobert $OSUR $ALGN $LNTH I mean for a short-term trade; I agree long-term it looks fine
Bridget: #Notes: A lot of stocks that have been seeing pullbacks saw a bounce today. $SMH is one OIH - oil is going lower, still lots of overhead resistance. $BP moving higher. $WB $SINA $YY $JD - all making moves higher Some retail pushing higher - $LULU $TGT $EL $EXPR $ODP Medical devices seeing support - $MDT $BEAT $ALGN $TAN $JKS $CSIQ - moving higher $EEM - moving higher $WING - breakout $SAGE - breakout $APO - breakout $KEM - breakout, IBD50 $GRUB $YELP - even higher $TTWO - holding gap IPOs $VST $APPN $HCC $SGH Earnings after close: $LQ $MAR $W $CBI - very high IV $VRX $ALB
debeers: @bRobert $OSUR $ALGN $LNTH --$OSUR-chew 'em up and spit 'em out! Good on you!!
bRobert: $MELI $ALGN Stellar IBD50 names. 20% run since selloff. Superior. HOLDING stocks
bRobert: $LOGM $ALGN Both IBD 50 stars up large premarket after stellar earnings reports. Watching for gap and crap. Will hedge profits. Long term holds
bRobert: $ALGN Good example of buy and hold employee of the year (s). Has gone from $50 to . $170 + in under 3 years without a lot of drama. Still tremendous revenue and EPS growth prospects with world wide expansion.
bRobert: $ALGN Huge growth revenues/earnings. Up big in AH We'll see what tomorrow brings. Quality company Long term hold. .
woodman: Lots of reporting by the #MedicalDevices stocks today and tomorrow. For instance: $EW $MDXG $ABMD $ALGN $SYK.
bRobert: @rbrown2222 $LNC $CYH $TTD $SWIR $VEEV $ALGN Earnings is almost always a crap shoot. Algn tends to surprise to the upside.. Buy protective put spread,, sell upside call, take partial or full profits if large, . Your choice
rbrown2222: @bRobert $LNC $CYH $TTD $SWIR $VEEV $ALGN, Know you are an investor in this, any feel for earnings Thursday? Thanks
bRobert: $algn . $SNE . $CP . $KSU ALGN contines slow motion breakout. SNE Flies under the radar . another nh . CP great weekly. Retest of breakout. Will look to add next week if continues to show strength. Targets $180 then $200+. Ksu buying opportunity earlier . Sideways consolidation. Target $130. Will add above $106 for next leg or touch of 50d
bRobert: $ALGN . $BEAT $EW $SYK $MDT ALGN EW . squeezing higher. BEAT SYK breakouts MDT If regains 50d long term buying opportunity . MASI filling gap. Target 100+
woodman: @bRobert $ALGN $BEAT $EW $SYK $MDT - $GMED too which has been consolidating after a pullback to the 50 day, still in a long term up trend. Looking frisky today.
bRobert: $ALGN . $EXAS . $ISRG algn nh squeeze . EXAS flag . ISRG nh squeeze
debeers: @bRobert $ALGN $EXAS $ISRG -$EXAS just keeps on going. if saving $$$ is the name of the game and the edorsements are all there to say it is, $EXAS should do 40 no sweat then maybe more depending on the conf call in the pm of the same day.
bRobert: @Bridget $EW Long calls . $algn breakout
bRobert: $ALGN nh Attempting breakout
Bridget: $ALGN is breaking out of this tight squeeze. Would like to see more volume though.
Bridget: #Notes : $RUT - new high $XME - big moves today $NFLX - earnings tomorrow Multiple banks reporting tomorrow $GS $SCHW $TWTR - breaking out $ATHM - working but don't chase it $NTRI - breaking out $SODA - breakout $CENX - new high $ALGN - starting to breakout $KKR - breaking out $OTIC - breaking out $OLLI - new high $YRD, $YY - now you're chasing $JKS - best performing solar stock today $KRO - cup and handle $DRH - breaking out on the weekly $LUV - good buy point $KMB - holding at support $TGT $WMT $JCP $SHLD - retail getting a bounce IPOs hitting new highs $SOI $ATNX $AKCA $HCC
bRobert: $ALGN Squeeze
bRobert: $BEAT $MDT $EW $BSX $SYK $ISRG $ALGN $ABMD Perkiness medical technology. Some consolidating and squeezing
woodman: @bRobert $BEAT $MDT $EW $BSX $SYK $ISRG $ALGN $ABMD - All the medical "stuff" - devices; instruments/supplies; diagnostics/research - I have are working well today and/or are in good spots to buy.
Bridget: $ALGN currently in a squeeze, but looking close to a breakout. Seeing an intraday spike.
bRobert: @Bridget $ALGN This is a holding stock for me. I don't try to get to cute with a such a good employee for many years from $30 level. World wide penetration accelerating.
bRobert: $OSUR $CLVS $ESPR $CELG $BEAT $ALGN $MDT $EW $BSX $ISRG $EXAS $MASI osur clvs espr celg beat Many flags/pennants waving. Watching Medical equipment perky. Will add to some longs.
debeers: @bRobert $OSUR $CLVS $ESPR $CELG $BEAT $ALGN $MDT $EW $BSX $ISRG $EXAS $MASI ====$EXAS for me, you can have the others because the UNH endorsement will make them make their numbers even without the other endorsements from the other HMO's.
bRobert: @debeers $OSUR $CLVS $ESPR $CELG $BEAT $ALGN $MDT $EW $BSX $ISRG $EXAS $MASI Agree about EXAS potential growth and future potential applications of the technogy to other cancers eg pancreatic EW MDT are slow steady growers with important proprietary technology that saves considerable amount of money to healthcare system. EW's TAVR procedure replaces a sternotomy (cracked chest, invasive for open heart valve replacement). And the patients have fewer complications. Indications expanding. ALGN has phenomenal growth and is expanding worldwide. Great weekly chart.
bRobert: $ALGN $MDT $EW $BSX $ISRG $LNTH High quality medical equipment firms in sideways consolidation . Watch for next move up. $LNTH breaking out
Forexpro: ...
"Window dressing" is one of those things that can be used to explain almost any move higher at the end of a quarter, since no one ever claims to be doing it. If it does happen, it occurs because active managers have missed owning one or mo ...
bRobert: @Forexpro $ALGN A great company with phenomenal sales/ revenue growth and expanding internationally. A very old employee of mine from around $30.
bRobert: $MDT $ALGN Long term employees. MDT marching to 100. Easy holding stock. ALGN is a growth monster
bRobert: $MDT $ALGN $ISRG $BSX $EW $MASI Medical technology strong. MASI breaking above consolidation/50d
bRobert: $ISRG $ALGN $BSX $ALGN $EW $MDT $MASI Healthy sideways consolidation and beginning of a squeeze setup for next move in medical equipment sector. MDT blue sky. MASI squeezing below 50d.
bRobert: $MDT $EW $BSX $ISRG $ALGN $SYK Medical equipment names moving. All high quality companies. Great weekly charts. $MDT as it enters blue sky territory has a $100 target. EW's TAVR valve replacement product is a real benefit in terms of morbidiy/mortality and costs. Indications are expanding. Would you rather have your chest cracked open for open heart surgery or have a minimally invasive procedure and go home in a day?
bRobert: $ALGN $ISRG Constructive pullbacks in these quality high growth names. Looking to add. Holding stocks in long term portfolio
JBed: $ALGN, $VRTX still working.
JBed: $ALGN $VRTX Took half profits on these today, keeping core positions and moving up my stops.
Bridget: @JBed $ALGN $VRTX well done!
mharps: $ALGN-could be beginning to move higher- took a bit on 145 calls
JBed: $ALGN Moving up. Starter position.
Esther: @issues $XHE good point about the volume. But it has been a solid performer in spite of that that. It has a lot of good stuff that I would normally want to buy. $IDXX, which I recall from yesterday might be at a good buy point, $ISRG, which is surgical robots, $ALGN which are the invislign retainers every dentist and his sister likes to push. They had $MASI as a top holding but sold it sometime (before? after?) it became a broken stock. It has a pretty small float, in general, on $2.1 million shares. Average daily volume over the last 20 days was 31,353. But According to my Schwab screen its 100 percent owned by institutions, which could partly explain the low volume.
zimzala: $ALGN, setting up for an inside day buy off the rising 8EMA.
riskmanager: $ALGN: Up 18% on earnings beat. This one fell off my radar screen to my regrets.
mradams0621: $ALGN flopping around like a beached fish $139 up to $145 back down to $139. What's next?
Bridget: $ALGN at a new all time high
issues: $ALGN fake out not break out?
zimzala:
issues: @zimzala $ALGN Thanks. I have trouble getting the right earnings release; beat/miss. Zacks is fast and shows a list (check out how easy to read this is: https://www.zacks.com/earnings/earnings-reports But AMTD seems more accurate. Where do you look for earnings estimates vs actual? Yahoo?
issues: I can see rotation out of financials and am thinking of shorting some of them. I am wondering what they are rotating into. Consumer staples, metals, oils... Dana's Hogs... As look for clues as to where the big money is going I look at the IBD 50. Here's what I see in this weeks list. The following financials are in this weeks IBD 50: $BOFI $CFG $FRC $GS $HOMB $MBFI $MS $OZRK $SCHW $SIVB $STL $WAL. As you look at these charts you can see most are dropping. At some point they will be good buys. How low before that? Wait to see the green day, ok? The new additions in this weeks IBD 50 include $ALGN $CRTO $FCB $FRC $MCHP $MIDD $MXL (Gone are $EWBC $FFIV $LOGM $LOPE $URI $UVE). That's my research for today.
issues: @Rasta I will have to ask IBD, ok? I will need some sort of remuneration from you, right? Ok ok, just kidding. Don't tell IBD but here it is: $NVDA $UBNT $EVR $THO $HQY $TREX $ANET $IDCC $CPE $BOFI $AEIS $CFG $ESNT $EXP $VEEV $WAL $PRI $AMAT $SIVB $PLAY $SCHW $STMP $GRUB $FCB $HOMB $STL $MS $CGNX $MSCC $GATX $CRTO $COMM $OZRK $MXL $NTES $UTHR $GIMO $MPWR $GNTX $FRC $RDN $MASI $ALGN $JCOM $WNC $MBFI $GS $CARB $MIDD $MCHP
issues: ...
Each week (Saturday) IBD gives a new IBD 50 LIST of stocks in which some have replaced others from the prior week. The replacements can range from 5 or 10 to 12 to 15, but never are all 50 replaced. What is especially compelling for me are the sto ...
highroad54: $ALGN Dan would you give me your thoughts on $ALGN.
rj7150: @highroad54 $ALGN - Not Dan, but this may be partly due to an adverse ruling in Europe on some patent challenges last week??
DAN: @highroad54 $ALGN It's got healthy fundamentals, with revenue and earnings growing consistently. I think the stock is just resting now. Not really a compelling buy because it's not down close enough to the December low to make it a low risk buy. And it's not breaking out either. The long term uptrend is healthy...I just think the stock needs to consolidate a bit. If it breaks out above $100...then watch volume. We'd need to see heavy volume. Hope that helps.
DAN: $ALGN continuing its move above $100. Kind of tough to buy at this level, given my sense of where the market is right now. But wanted to point this out.
SierraJW: 59 min trade? $AMD, $NVDA, $ALGN, $HZPN all up, now down, this AM. $STM up also, LT hold on pullbacks, IMHO (Internet of things stock) Some may be longer term, as well - I need to check out reasons for move in $HZPN, for example.
Gary: ...
$ALGN – a lot of stocks look like this. Ran 15% without interruption. Now at resistance. Power Cycle?
$VIX—X – back at the point where the market tends to run out of steam.
$MDY
$IWM
$DJI
$DJT – continuation of a flag. Top ...
issues: @debeers $CYNO $AVGO $GKOS GKOS is in the very good IBD Medical Products Group 19 along with $ABMD $EW $BSX & $ALGN. We hold $ABMD $EW $BSX. NP on $GKOS ( products and procedures for treatment of glaucoma)
judysteiner: $ALGN I love my invisaligns as @dan does, its working
tigerjohn8: @judysteiner $ALGN @Dan and I love my gains since July , but @Dan is this chart showing its' time for any profit taking?
issues: @orpheusredux $ALIGN $ALGN? reported .48 beat vs actual of .62 a great 29% beat.This is the company that make invisible braces for teeth.
tjv821: $algn still looking strong
tsogles: $ALGN new all-time high this am. I'm long and hoping for more.
tsogles: $ALGN breaking out of 6% vs to the upside
issues: @tsogles $ALGN Did you buy any? Starter? It looks like a stack of dominos. Things don't seem to go up forever. I would like to have bought it a couple of months ago, but now??
tsogles: $ALGN making new highs weekly and daily.
StockMarketMentor: A Price Alert has been triggered for $ALGN Align Technology Inc.. Click here to view associated video clip: http://stockmarketmentor.com/stockanalysis.html?ticker=ALGN&clip=69156
SierraJW: @DAN #watchlist $KMB, $COST, $MNST, $PM, $TSN, $DPS, My list: $ULTA, $ALGN, $SWHC, $NXPI, $VIAB, $VLO, $NFLX, $CRUS
DAN: @SierraJW $KMB $COST $MNST $PM $TSN $DPS $ULTA $ALGN $SWHC $NXPI $VIAB $VLO $NFLX $CRUS #watchlist Good list. Will cover those tonight. Several staples...which are where we want to be. Thanks for posting, SierraJW.
TaxFish: $AERI $ALGN $FOMX - VS off 50ma.
DAN: $ALGN -- This stock is up more than 2% today and bouncing off significant support.
Rich Loeffler: @DAN $ALGN do you think it needs to clear the "top of the box" around $57.72 before taking a position? Thanks
DAN: $LAD $ACT $ALGN $SWKS $VRX $CAR $AVGO $BITA Stocks that are showing potential today: $LAD -- bouncing off 50- and 200-day MAs. New uptrend. $ACT -- another day, another 2%. Uptrend continues along the 50-day MA. $ALGN -- this is an oversold bounce. Probably not much here b/c the stock has fallen from $64 down to $56 in just 5 trading days. That's a lot of pain. Still...it's an oversold bounce. $SWKS -- breaking out to the upside. $VRX -- Not necessarily "actionable" today...but it's completed a really good "cup" pattern with a bit of a "handle". Kind of rough, but the breakout was at $150. $CAR -- pullback is an opportunity. $AVGO -- yet again, this warrior continues to attack! $BITA -- looks like ALGN. Oversold bounce. I'll be covering all these stocks tonight. Dan
Aragorn: IBD 50 Inside Days - $ALGN $SAVE $SN $STZ
vazv: Huge Earnings week highlights – Stay sharp! Many market movers! 4/21 – 4/25 - (confirmed unless noted) 4/21 Monday am - $HAL - pm - $NFLX, $RMBS, $HSTM 4/22 Tuesday am - $CMCSA, $SBNY(unconfirmed), $LMT - pm - $DFS, $GILD, $ILMN, $ISRG, $MANH, $PKG, $NBR, $SWKS, $VMW, $IRBT, $JNPR, $CBST, $YUM 4/23 Wednesday am - $BA, $BEAV, $BIIB, $MDCO, $TMO, $JAKK, $DAL,$SIX, $MDCO - pm - $AAPL, $ALGT, $FFIV, $FB, $QCOM, $CLB, $NXPI, $ALGN, $ORLY, $XLNX 4/24 am - $ALXN, $MMM, $CRR, $CELG, $HOT, $ODFL, $RTN, $HP, $LAD - pm - $AMZN, $BIDU, $V, $AFOP, $MAS, $SYNA, $CUDA, $GIMO, $HWAY, $WYN, $SBUX, During - $BBD, (unconfirmed) 4/25 am - $ALK Source - earningswhispers.com http://biz.yahoo.com/research/earncal/20140421.html I did my best but please reply with corrections if you find errors.
Edgarzb: $ALGN - Low risk buy point. Great fundies.
philharmonic: $ALGN @Edgarzb - Looks like it may try to fill the gap. Heading towards the 200dma.
greberalan: $ALGN @Edgarzb Thank you for you post on ALGN. I had it on my watch list from a while back and fogot about it. Yes.....nice pull back. But, I would like to see move back up towards the 100dma before I buy. I would think that move should be coming soon - just need some confirmaion.
Edgarzb: $ALGN @ philharmonic. It could fill the gap, but if you put your stop below 51.82 you will not ride it down. You would be out with a paper cut. If you contiues on it's up trend that is clearly defined on the weekly chart, we may have a nice trade moving forward. Long $ALGN
Tricia: Earnings after the close: $ABAX, $AFG, $ALGN, $AMZN, $ARAY, $AVNW, $AZPN, $BCOV, $BCR, $BRCM, $CB, $CLS, $CMG, $CNI, $CPHD, $CPSI, $CPT, $CSC, $CTCT, $CYT, $DLLR, $ELX, $EMN, $ESS, $GDOT, $GOOG, $JDSU, $LSTR, $MCHP, $MCK, $MCRS, $MTW, $N, $NATI, $NEU, $NGVC, $PFPT, $PKI, $PMCS, $RGA, $RHI, $RVBD, $SIMG, $SYA, $TSYS, $TUES, $UIS, $VR, WYNN
Edgarzb: $ALGN - iBD stock breaking out from a base. They make Invisilgn. Its being used by a growing number of dentist. Great growth potential. Great Fundy's. Long
captron: $ALGN - @judysteiner Have been watching this most of the day. It has been above the pivot point all day and above R1 for most of that. I am curious what the gravestone #doji means to you on a 15 minute chart. On a daily chart I usually take notice if it prints one. Just curious.
DAN: ...
$ALGN -- nice bounce off the 50-day $MA and confirming a multi-month uptrend.
$XRS (not sure I've ever covered this) -- nice flag (Phase 2) out of a volatility #squeeze.
$RGR -- 50-day $MA is holding. Stock is consolidating a really nice November ...
Visit the Trading Forum to join in the discussion.
| | |
| --- | --- |
| Stock Price | $USD 234.37 |
| Change | 0.30% |
| Volume | 1,010,880 |
Align Technology, Inc designs, manufactures and markets the Invisalign system, a method for treating the misalignment of teeth.
Request Video of ALGN
Already a member?
Sign in here.
Earnings
January 30th, 2018 - 2017 Q4 Earnings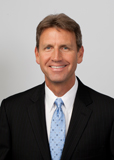 Dan Fitzpatrick
Stock Market Mentor gives you EVERYTHING you need to succeed in the market; all in one place. How easy is that? Dan Fitzpatrick and his elite community of traders share trading ideas, strategies and much more. Dan Fitzpatrick--a world class Technical Analyst, trading coach and regular CNBC contributor--gives you access to all of this with a 14 day FREE membership. Get started TODAY and start trading better TOMORROW with the following premium content:
Nightly video Strategy Sessions with a game plan for tomorrow
Got a stock you want Dan to look at? Just ask.
Patent pending video alerts instantly delivered to you when one of Dan's trading signals is triggered. This is not your typical price alert. This is a short video explaining the action you need to take to make money. No more "Woulda, coulda, shoulda"
Access to over 52,100 stock analysis videos
Access an ever expanding library (52,100) of educational videos that will save you time and make you money
Join a team of friends and traders that have one thing in common; a burning desire to succeed.

Become a Member Today!
Gain immediate access to all our exclusive articles, features, how-to's, discussion group and much more...
Satisfaction Guaranteed!
Your Stock Market Mentor membership comes with a 14 day, no questions asked, 100% money back guarantee!