Align Technology Inc. (NASDAQ:ALGN)
Bands Volume 200 SMA 50 SMA 20 SMA Videos Alerts Articles Events

woodman: $ALGN also in a decent spot, as long as it can hold the 50 day. I remain long this one too.
Gary: ...
$ALGN – steep drop à Overhead supply.
$OLLI – earnings selloff. But still above breakout. Stays on the list.
$IPOs – can check notes in forum.

Requested Videos from a member:

General Comment: All of these are in uptrends. ...
tigerjohn8: $ALGN at best entry point I've seen in a while. Started a new position with snug stop
woodman: @tigerjohn8 $ALGN - I have it. It's holding the 50 day and the gap (10/26-27) ... for now at least.
ascutia833sunset: @woodman $ALGN Yep I picked it up yesterday.
cwelsh1417: @tigerjohn8 $ALGN Snug as in yesterday's low?
cmaxwel1: @tigerjohn8 $ALGN (Re-entered) stopped out at 250 a few days ago.
issues: @tigerjohn8 $ALGN added also with partial stop at $219
issues: I appreciate Dan's comments about this being a 'bull trap'. Dan is right a lot. Like when he said take partial profits when tech was at it high. I didn't follow his advice and regret it especially on $ANET! Wow 40 point drop! Will it ever return back up>? I added to $ALGN $SEDG $MKSI $RHT> and sold 1/4 position in $CGNX and all of $MZOR. Also sold $KRO with small profit. Bought starter in $ADBE! stop at $165. Added to $ROKU with stop at $35! Looking at $CRM and seeing the top is around $108. Not much room 'til it hits it's resistance.
Bridget: ...
$ALGN holding at the 50dMA
$YY at a good buy point

$NOAH - nice bounce off the 50dMA
$ADBE - seeing bounce here, ER expected on 12/14
$TSLA - seeing a bounce here but still lots of overhead resistance
$TAL $EDU - seeing bounce today
$ROKU - nice b ...
tilman: is today a "bull trap", is all the profit taking/rotation over? i look at tickers like $TAN, $ALGN, $ADBE and I think bull trap. I look at tickers like $V, $TTWO, $FB and i wonder if these are buyable?
Cwaniak: @tilman $TAN $ALGN $ADBE $V $TTWO $FB I do not think so. Just watch them.
phgruver: @tilman $TAN $ALGN $ADBE $V $TTWO $FB They all look like bull traps to me. I see no compelling reason to buy any of them today. If, tomorrow, they open higher than they close today (assuming they close in positive territory) then maybe....
champ: @tilman $TAN $ALGN $ADBE $V $TTWO $FB ---- I would also like to know the answer. At this high market level, its really just a guessing game. I would like to know if the Banks and Retail sectors are going to keep Outperforming and certain energy names, in sub sectors, could work also. Great question but know real way to know the answer but they all look like buys.
DrScience: @tilman $TAN $ALGN $ADBE $V $TTWO $FB Bull trap? Maybe... Today is day 1 of the three-day rule. If tomorrow brings day 2, that says today was a good buy, but if price hits a stop below today's low, that says goodbye.
DAN: ...
$ALGN – this has finally broken down (did you overstay your welcome...or fail to use a protective stop?). Oversold bounce at the 50-day MA.

These aren't necessarily "right here....right now!" stocks. But I've been going through a ...
rachel: ...
14. $ALGN – (request too). This has finally broken down (did you overstay your welcome...or fail to use a protective stop?). Oversold bounce at the 50-day MA.
15. $SEDG – rebound off 50-day MA.
Requests:
16. $SAM – It is in a new ...
bRobert: $ALGN Don't lose track. Landing soon. Makes nice gift for the holiday. and New Year
woodman: #Rotation - $ALGN $PYPL $SQ $V $MA $ISRG $DVMT $CGNX $IPGP $SEDG $MU $LRCX $ICHR.... Seeing a pattern among the 2017 high fliers?
bRobert: @woodman $ALGN $PYPL $SQ $V $MA $ISRG $DVMT $CGNX $IPGP $SEDG $MU $LRCX $ICHR #Rotation You eventually come back for the good kids if you accidentally left them at the rest stop.
woodman: @bRobert $ALGN $PYPL $SQ $V $MA $ISRG $DVMT $CGNX $IPGP $SEDG $MU $LRCX $ICHR #Rotation - the key is to have enough gas in the tank to make the trip back to get them.
issues: @woodman $ALGN $PYPL $SQ $V $MA $ISRG $DVMT $CGNX $IPGP $SEDG $MU $LRCX $ICHR #Rotation Yes I see all the great stocks dropping on this rotation. But at a certain point the rotation will rotate back, right? "Hope" isn't a good strategy but it is a strategy that's the basis of all investing...
woodman: @issues $ALGN $PYPL $SQ $V $MA $ISRG $DVMT $CGNX $IPGP $SEDG $MU $LRCX $ICHR #Rotation - I expect them to come back within a day or a year or anything in between or after.
issues: @bRobert $ALGN 50 day is at $220. Getting close... Merry Christmas to you too!
issues: @woodman $ALGN $PYPL $SQ $V $MA $ISRG $DVMT $CGNX $IPGP $SEDG $MU $LRCX $ICHR #Rotation Woodie are you hitting that holiday egg nog a little too soon?
ROSEY: @woodman $ALGN $PYPL $SQ $V $MA $ISRG $DVMT $CGNX $IPGP $SEDG $MU $LRCX $ICHR #Rotation YOU ARE SO PRECISE, LOL.
bRobert: @issues $ALGN $PYPL $SQ $V $MA $ISRG $DVMT $CGNX $IPGP $SEDG $MU $LRCX $ICHR #Rotation the plan is to have ride these great stocks up. Take partial profits along the way. and ultimately be stopped out for terrific . Many of these had obscene runs. Now. Rinse repeat at great entry points.
Sluggo: @woodman $ALGN $PYPL $SQ $V $MA $ISRG $DVMT $CGNX $IPGP $SEDG $MU $LRCX $ICHR #Rotation Woodman, you can see my posts last week and I did indeed own a lot of the high fliers but from a lower point. I do not panic, but I gradually sold them over a few days and actually took more profits the weeks before. Dan's #1 rule don't lose your money. Took a minor loss on the whole package, but nothing to hurt me. You are right and who wants to follow all these high fliers down when they can watch from the sidelines and rejoin them later? In other words, I agree with your posts. How long? day, month, year? Why follow the roller coaster down?
bnnybklyn: @woodman $ALGN $PYPL $SQ $V $MA $ISRG $DVMT $CGNX $IPGP $SEDG $MU $LRCX $ICHR #Rotation What he said...
StockMarketMentor: A Price Alert has been triggered for $ALGN Align Technology Inc.. Click here to view associated video clip: http://stockmarketmentor.com/stockanalysis.html?ticker=ALGN&clip=94535
issues: Where is everybody? Very few posters today. I watched Dan's alert on $ALGN. It looks compelling to add. I am considering it but the chart looks like a top to me.
Cwaniak: @issues $ALGN Today is watching day - not good for investments
bRobert: @issues $ALGN Christmas shopping. Getting close
issues: @Cwaniak $ALGN Thanks I was thinking the same thing. Some of my great stocks are down quite a bit. My best is $ANET and it looks like so many other charts. $YY similar... I appreciate getting a second opinion to help me decide. You are the man! Thanks! I will sit on the hands.
issues: @bRobert $ALGN what's your buy point?
Ottawagreg: @bRobert $KR I sold a few days ago with ER pending. I seem to zig when i should zag. dumped $ALGN and held $KEM. Is there are logic when to "gamble" on these stupid ERs?
bRobert: @Ottawagreg $KR $ALGN $KEM Depends upon your time frame. I'm a long term investor in many names, so by definition I hold through earnings. That doesn't mean that I don't take partial profits along the way and hedge my position with option strategies. I often having a trading position that I may sell prior to earnings and reload at opportune times. If you're a short term trader with no edge, earnings is tougher. Often times, the best opportunity occurs after earnings with over reactions leading to good entry points (59 min trade )
Gary: ...
$ALGN – careful here. I would be out (if I was in).
$YY
woodman: $ALGN - extended yet making another all time high.
traderbren: @woodman $ALGN - nice! Hopefully you still have a piece of the action...keeping that beautiful smile! ;-)
woodman: @traderbren $ALGN - I do. I haven't sold any. It's given no real cause to sell (though I could see the 11/15 candle giving some indegestion). @gwenzee must be smiling.
DAN: @woodman $ALGN Starting another move higher. Stock defies gravity!
gwenzee: @woodman $ALGN Unfortunately, never owned this stock. Not smiling.
rachel: ...
1. $ALGN – defying gravity. Trailing stops work. Suggesting putting a stop on part of your position below $250.
2. $WLK – Strong upside momentum. Extended…and it's in the chemical sector. Not a super high growth industry ...
Gary: ...
$ALGN
$ANET
$BABA
$BLD
$CBOE
$CGNX
$COHR
$CORT
$CTRL
$DVMT
$ESNT
$GDI
$GWRE
$IPGP
$LRCX
$NVDA
$OLLI
$PAYC
$PYPL
$SQ
$VEEV
$YY
numbers: There is a lot of ways to look at data. The report column are: ticker, no days above 20d sma for the last 200 days, growth for 200 days, relative price using the 200 day high/low, ATH (1000 day look back) or 200 day high. $ALGN 194 164 0.98 $CBOE 188 49 0.99 $AABA 185 63 0.95 $BABA 183 85 0.93 $GDOT 182 136 0.9 $PYPL 182 93 0.96 ATH $ISRG 182 68 0.96 ATH $NOVT 180 128 0.96 $IPGP 180 109 0.99 ATH $VRSN 180 39 0.99 ATH $ANET 178 145 0.99 ATH $TRU 177 70 0.98 ATH $MA 176 40 0.94 $TCEHY 175 97 0.99 ATH $RHT 174 62 0.99 $FAF 174 42 0.9 $ADBE 172 59 0.97 $PENN 170 93 0.97 $CGNX 169 103 0.99 $ABMD 169 85 0.96 $JOBS 169 74 0.91 $MCD 169 34 0.91 $TTWO 168 118 0.96 $WK 168 73 0.86 $SBAC 168 57 0.92 *I am not good at split handling, also my vendor may have not been tracking the stock from the issue date so ATH may not match the real data. I do the same report sorted by growth rate. I also do the same report for the last 100days and 50days.
Gary: ...
1. $ALGN – slowing down…but still advancing. I wouldn't overstay my welcome here. What's the potential for further upside?
2. $ANET – as previously noted…the shakeout, once reversed, can be a POWERFUL signal o ...
rachel: ...
14. $ALGN – Growth stock. Still going. Declining volume on Friday's pullback. About average volume today. Should be using trailing stops. Undisciplined entry. Buying today doesn't give you credit for the 30% move that ALGN ha ...
rachel: ...
1. $ALGN – up $56 since 10/12 note. Still going. Expanding EPS/Rev growth. Current Status: Steep uptrend.
2. $ALRM – taking this off the list. Earnings prompted bug selloff. Long time to rebuild…whenever that may be. Oversold ...
DAN: $ALGN -- would recommend placing stops on this just below yesterday's low of $246. Stock is still moving higher, and we want to hang on to these winners as long as possible and let the stock tell us when it's time to leave. But as the stock rises, we should be giving is less room because of the probability of a reversal. And when a stock has gone parabolic, a drop in buying pressure can have significant impact.
rachel: ...
COTD: $SEDG -- Looks like $ALGN. Short squeeze. Might still go higher. Buying all day

$SPX – tax selloff. Successful test of the 20-day MA. Uptrend still intact. Nothing else to say. (If anyone still needs convincing, is it yet obvious ...
champ: $ALGN @ $249 ---- They were at a conference yesterday and will be at another one tomorrow 11/9 ....appears that they could be making positive comments....the stock is trying to move up even more....HOD and another ATH, could keep climbing even further...a slow #BreakOut....looking for more positive News tomorrow... from this management conference......no real reason to sell this stock......still holding.
champ: $AMZN and $ALGN but I didn't miss these...
bRobert: $ALGN rolling up calls. On guard for blow off top.
Ottawagreg: @woodman $KEM $ESIO I sold $ALGN going into ER and held $KEM. I am not doing this right am I? From what I read the ER was a deep fly home run. Fortunately i did not have a real big position. Still sucks tho
gwenzee: @Ottawagreg $KEM $ESIO $ALGN You might want to try Woodman's and my smoothie.
woodman: @issues $KEM $ALGN $ALRM $PAYC $CORT $ANET $OLLI $PCTY $IPCP $DVMT $NVDA $CTRL $GWRE $BABA $BLD $SQ $ESNT -I simply don't know what to make of this odd, announced "quiet period" in $KEM. When I think quiet period, I think buyout. But I don't think of a buyout with an announced quiet period. I might be inclined to buy it back when the dust settles if I could make heads or tails of the situation. Obviously, the Market is spooked by it. I see $CORT is on that list. I sold mine today before earnings.
issues: @woodman $KEM was on Dan's long term hold list that he went over last weekend. I guess Dan goofed short term. Also on Dan's LTH list were: $ALGN $ALRM $PAYC $CORT $ANET (he said to hold through earnings. Earnings growth up... wow is me today but still holding. Also on his list were: $OLLI $PCTY $IPCP $DVMT $NVDA $CTRL $GWRE $BABA $BLD $SQ $ESNT... (not sure where his list is posted.) Ironically KEM is still #1 in ELECTRONIC-PARTS GROUP #47 and rated 99 Cumulative and B- accumulation. And still on the IBD 50 list.
geotheo: @issues $KEM $ALGN $ALRM $PAYC $CORT $ANET $OLLI $PCTY $IPCP $DVMT $NVDA $CTRL $GWRE $BABA $BLD $SQ $ESNT #1 #47 The list is to the right of the top few posts. Select "Watchlist". Right under "Moving", "Trending.
tigerjohn8: $ALGN sold half my shares premarket this morning at 224.00. Took Dan's suggestion. Lets see how day goes.
rachel: ...
1. $ALGN -- Big blastoff. Even the bears are wearing Invisalign. $EPS was 82 cents/share. Came in at $1.01. Big beat! You should be selling into this. Fractional selling works. 50% happy. I suggested selling on Thursday pm. In this situatio ...
champ: @DAN --- $ALGN....It looks like you are in the winners circle again, with your stock and I know you said that you have been adding.
woodman: @champ $ALGN - and thanks @bRobert for this one!
bRobert: @champ $ALGN My longest term holding. Started accumulating in the $30's. Paid for all my children's orthodonture (ALGN)
champ: @woodman $ALGN --- Yes, we all need to Thank @bRobert for many of his stock ideas, I do. I wish I had a position but I don't at this time.
bRobert: @woodman $ALGN A solid winner more than makes up for a fewflesh wounds and and a rare blowup
champ: @bRobert $ALGN --- Thats ...Fantastic! I had a dental appointment yesterday and they were all talking about this stock. Good Work!
bRobert: @champ $ALGN No thanks needed. You all make me better at my game.
champ: @bRobert $ALGN --- I hear you...but I can't help to think, about all the positions that we are holding... because if things don't go right, this house of cards will drop, hard and fast. However, for now we all have about 50 days before a Vote takes place, on the Tax Bill.
bRobert: @champ $ALGN . Risk management should keep the shinny side up and the greasy side down.
rachel: ...
17. $ALGN – Today's hammer is a sign of ongoing demand. Earnings on Thursday. RISKY to hold over earnings. Traders are anticipating good earnings.
18. $NFLX – higher low and looking strong. Very choppy and heavily watched (whic ...
bRobert: $ALGN Squeeze breakout continues. nh Earnings 10/26 Easy holding stock. (many years) Extended
rachel: ...
$ALGN – blasting off into earnings on Thursday. Gapped and reversed today. Still very strong, but you should consider taking some off the table before Friday.

Member Requests:
$AIMT – need to sell this now. Gap and "crap". ...
rachel: ...
4. $ALGN – Earnings Thursday. Pre-earnings run up in process.
5. $PCTY – Consolidation between $50 and $52. This is still in the buy range (in my opinion). Support should hold at $49, but stock could fall back to $48 and still be ok.
...
ab3250: #stops - I pulled all my stops this morning and put them back after the first big flush. I got stopped out of $ALGN $NVMI
issues: @ab3250 $ALGN $NVMI #stops I also have a stop on $ALGN at $190. Where is your stop on both?
ab3250: @issues $ALGN $NVMI #stops $NVMI - 28.80 $ALGN - 192.00
rachel: ...
9. $ALGN – new high on volume.
10. $ESNT – new high
11. $GWRE – low risk entry here ($77.40), with stop around $75.
12. $BABA – low risk entry here, with 3% stop.
13. $OLLI – careful here. Needs to regain 50-day MA soo ...
bRobert: $ALGN Squeeze out nh
Bridget: ...
$ALGN - new high, ER 10/26 Growth Stock

$CZZ - at a good buy point, in a nice uptrend on the daily.
$BLUE - close to breaking out
$AGN - down on news that judge invalidated Restasis patents

$LW - #ipo, new all time high
$BEDU - #ipo new all tim ...
bRobert: $MZOR . $iSRG . $ALGN Strong. Holding stocks. Top of range. Stops raised on partial
DAN: $VEEV $NVMI $SUPV $SQ -- Best gainers on the SMM list, though $ALGN is working really well and I've added to my position this morning. Also grabbing $GWRE.
Gary: ...
15. $ALGN – still working. Strong in morning, then started selling at 2 pm. Still resting, and starting Phase 1.
16. $CORT – wait for this to settle down. Good fundamentals…but price action makes this risky. High activity and ...
bRobert: $LNTH $ALGN $CUTR $BEAT LNTH slow breakout ALGN peeking out. CUTR flag. Strong stock BEAT. Good company recovering from short hack job. Higher low. Stop yest low
DAN: $ALGN starting to break out of the volatility squeeze. Earnings in 15 days.
tsogles: $ALGN m0ving up to resistance, in vs
Reif99: $ALGN close to a new high, bought some this morning
tsogles: $ALGN popping out of squeeze
issues: @tsogles Thank you tsolgles. I bought it. $ALGN earnings 10/26. Could be an earnings pop, right? How much do you expect it to go? Stop would need to be below 20 day or about $186, right? (6%)
issues: @tsogles $ALGN I bought a small starter position today. Stop $186
tsogles: @issues $ALGN I'm not giving it much wiggle room (stop just below today's low) and since this is occuring above the 50 dma I'm hoping it climbs st least to $200. I will put om a trailing stop if this break out holds. Good lock.
DAN: @tsogles $ALGN That was the appropriate place for your stop. You only get stopped if the breakout fails. Nice job. Dan
lecoqsportif61: @DAN $ALGN So i have a question here. Is the stock considered over extended ? Looking in reference to 200MA is far up, but in reference to 50MA is not. Which is it?
haroldzero: @Dan $ALGN $GOOGL Thanks Dan for the earlier post on $ALGN. I got in this morning. In terms of GOOGL, can you cover it tonite pls? Thx Harold
gbwusc: @DAN $ALGN The move looks great, but the volume is low. Does that matter to you on this move?
DAN: @haroldzero $ALGN $GOOGL Will do. Google breaking out nicely.
Gary: ...
3. $ALGN – Quarterly revs growing 30%+ vs previous year. Breakout from squeeze.
4. $GWRE – Accelerating EPS and Rev Growth for past 4 quarters. Very solid uptrend.
5. $OLLI – Relative strength is good. Slow moving uptrend, and a ...
bRobert: $ALGN Holding stock. Superior revenue/earnings growth. Bearhug squeeze. Long leap calls.
Gary: ...
COTD: $ALGN squeeze setup. Buy point is breakout above $190.
$SPX – careful here. Only closed down 0.25% on a low volume Indigenous Peoples Day. I question how much further upside from here. Lots of stocks are overbought and breaking out ...
woodman: $ALGN - moving well out of that little squeeze I mentioned.
Visit the Trading Forum to join in the discussion.
| | |
| --- | --- |
| Stock Price | $USD 270.19 |
| Change | 1.81% |
| Volume | 319,000 |
Align Technology, Inc designs, manufactures and markets the Invisalign system, a method for treating the misalignment of teeth.
Request Video of ALGN
Already a member?
Sign in here.
Earnings
April 26th, 2018 - 2018 Q1 Earnings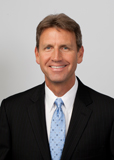 Dan Fitzpatrick
Stock Market Mentor gives you EVERYTHING you need to succeed in the market; all in one place. How easy is that? Dan Fitzpatrick and his elite community of traders share trading ideas, strategies and much more. Dan Fitzpatrick--a world class Technical Analyst, trading coach and regular CNBC contributor--gives you access to all of this with a 14 day FREE membership. Get started TODAY and start trading better TOMORROW with the following premium content:
Nightly video Strategy Sessions with a game plan for tomorrow
Got a stock you want Dan to look at? Just ask.
Patent pending video alerts instantly delivered to you when one of Dan's trading signals is triggered. This is not your typical price alert. This is a short video explaining the action you need to take to make money. No more "Woulda, coulda, shoulda"
Access to over 54,200 stock analysis videos
Access an ever expanding library (54,200) of educational videos that will save you time and make you money
Join a team of friends and traders that have one thing in common; a burning desire to succeed.

Become a Member Today!
Gain immediate access to all our exclusive articles, features, how-to's, discussion group and much more...
Satisfaction Guaranteed!
Your Stock Market Mentor membership comes with a 14 day, no questions asked, 100% money back guarantee!