Align Technology Inc. (NASDAQ:ALGN)
Bands Volume 200 SMA 50 SMA 20 SMA Videos Alerts Articles Events

otnancy: @DAN $ALGN approaching $300. Question: would it be OK to sell calls against my position as compared to culling the stock by 50% when it hits $300?
DAN: @otnancy $ALGN Sure. You could do that if you really don't want to sell (which is always a choice you can make). If you made that trade right now, the $300 calls are selling at $9 (stock at $294). So selling the $300 calls reduces your cost basis in the stock by $9. And you'll only have to sell the stock if it gains another $5 from current levels. So waiting for a higher price in ALGN before doing that only improves your position (assuming that ALGN does indeed hit $300 -- no guarantees of that). That help? --Dan
DAN: $ALGN -- top is here. Lots of selling into this rally.
Robert1965: @DAN $ALGN thanks lost track of it
rachel: ...
6. $ALGN – Should be taking profits.
7. $TRHC – still going. Up more than 25% and it's been smooth. Are you overtrading?
8. $DQ – great breakout from volatility squeeze.
9. $FIVE – Close to the "oops, I'm ...
otnancy: $ALGN continues to work.
Gary: ...
$ALGN – Would be taking some profits if it tests $300. Trade around the core.
$ATHM – Breakout at $100. But you should be taking SOME profits here. Stock is still very strong...but you are up 44%. Book some profits and wait for pullback ...
woodman: $ALGN - I hope folks were fast to sell the pop.
captron: $ALGN @woodman - The gap and crap maneuver this morning had to be the I want my money back crowd buying the gap up. I am still holding in LT. As long as we have teenagers, they will have a profit.
woodman: @captron $ALGN - it has come back decently.
captron: @woodman $ALGN I figure this weekend when they check the earnings in detail, it will attract some buys next week.
Junior1: Reminder, per @DAN "Facebook ($FB), PayPal ($PYPL), eBay ($EBAY) and Align Tech ($ALGN). These companies all report earnings tonight and should be big movers tomorrow morning." Along with $F, $V, $CMG and $QCOM Tomorrow before bell... $UPS
shoredriver: $ALGN earnings beat up 7% or so.....
Gary: ...
2. $ALGN – earnings beat. But stock not up enough to break. Look at 50-day MA tomorrow.
3. $PYPL – up 3% and into supply. Not interesting.
4. $EBAY – down at 200-day MA. Rebound tomorrow?
5. $F – not enough potential to ...
shoredriver: @woodman $BA $CAT $LMT Rather itchy about $EW and $ALGN tomorrow
woodman: @shoredriver $BA $CAT $LMT $EW $ALGN - Good luck on those.
gig1: @Dan Just to clarify, $ALGN reports earnings next week.
Danzguy: @gig1 $ALGN ...just to be helpful, you can google that question to get your answer... Best wishes!
shoredriver: @Danzguy $ALGN @gig @DAN....Emailed Dan that last night after the SS asking if this was a shot across the bow or a good dip to buy/add before earnings....no response....yet..
numbers: @gig1 $ALGN - Dan typically does not work on Fridays. Yesterday Morgan Stanley downgraded ALGN, Zacks just downgraded today, but Berenberg initiated coverage when a $305 PT according to Fidelity.
DAN: @gig1 $ALGN Thanks for the info, gig1. I made a mistake. I saw the selloff and somehow, magically, assumed that earnings were reported. The fall was a valuation downgrade. Totally my oversight. Thanks for posting, gig1. Dan
Gary: ...
21. $ALGN – Very dangerous here. Might pop...might drop next Wednesday.
22. $AGO – coming out of a base. Would buy some here with a stop below $36...and then maybe add above $38.
23. $HD – still working off the January blowoff. ...
BocaRick: @otnancy $ALGN $MS downgrades to Equal Weight with a PT of 256. was down 10 premarket low 253
MtChet: $ALGN - Just broke resistance and close to all time high
shoredriver: @MtChet $ALGN earnings 4/25.....
StockMarketMentor: A Price Alert has been triggered for $ALGN Align Technology Inc.. Click here to view associated video clip: http://stockmarketmentor.com/stockanalysis.html?ticker=ALGN&clip=99380
MtChet: @shoredriver $ALGN - Thanks, this is a long term hold for me and I will likely hold over earnings.
Gary: ...
9. $ALGN – alert. Very positive price movement. BUT...stock is at top of range and earnings are next week. Nothing you should do here.
10. $FSLR – Alert. Great breakout!
Growth Stocks:
11. $KEM – Still on the list...but not wor ...
DAN: @EasyOut $WUBA $ATHM #Growth Current List: $CASA $YY $TREE $WB $PRLB $ATHM $GDI $BLD $PRAH $TRHC $PAYC $ALGN $OLLI $PYPL $WUBA $ANET
rachel: ...
7. $ALGN – alert at $280
8. $WB – might take a little here at the 50-day moving average.
9. $PRAH – clarification of "buy" vs. "hold". It's a timeframe thing.
10. $ANET – Alert $300
11. $ESNT &n ...
Gary: ...
10. $ALGN - up 43%. Still building a base.
11. $TREE - needs to be above 50-day MA for my parameters...but early buy here with stop below $330 is another possibility.
12. $WB - Supply at $140.
13. $ESNT - back down to entry price. Do not let this ...
woodman: $ALGN $ABMD - med devices working.
woodman: Add $ISRG to the med devices working. $ALGN $ABMD
woodman: @gwenzee $ABMD - okay, bump that to $300. :-) I trimmed a large position in $ABMD, mostly in February, but some before that, to re-balance my med device stocks along the way, having put money into $ALGN and $ISRG when folks seemed to sour on those. They had some decent dips that I used to build up those positions. They are working well enough. Those are the 3 medical device stocks I own, all in about equal $$ amounts now. $GMED would have been a nice 4th one. Woulda shoulda.
captron: @woodman $ABMD $ALGN $ISRG $GMED Have been waiting for the pull back to the 21 sma on $GMED for entry.
woodman: $ALGN - still holding this one. Looks like it might want higher.
captron: @woodman $ALGN Needs to break that 268.40 for sure. The volume seems to be trailing off the last 3 days.
woodman: @captron $ALGN - yeah. I'm sticking with it though. Same with $ISRG but ISRG's volume was increasing each day this week. I added to my ISRG on Tuesday and will stick with it too.
riskmanager: $ALGN seems to be attracting buyers today.
captron: $ALGN - With the lower high we just had, can we look for a lower low. My trailing stop got hit this morning. Watching for re-entry.
issues: @captron $ALGN Buy above $220 with stop at $220?
captron: @issues $ALGN Those are my intentions if it will go down that far.
woodman: @gwenzee $ABMD - I have 3 med device stocks - $ABMD $ALGN $ISRG - they are functioning well on the whole.
champ: $ALGN...the same #Day-4
woodman: @captron - #MedicalDevices - $ABMD - loving it! $ALGN awakening as well, but needs to get up through 50 day. $ISRG has moved up through the 50 and now the 8.
champ: @woodman $ABMD $ALGN $ISRG #MedicalDevices ---- Yes and we are never happy, we all want and expect more.
shoredriver: @woodman $ABMD $ALGN $ISRG #MedicalDevices $ISRG....nibbling....
gwenzee: @woodman $ABMD $ALGN $ISRG #MedicalDevices Two FDA expansions in 2 days didn't hurt ABMD.
captron: @woodman $ABMD $ALGN $ISRG #MedicalDevices I did nibble on $ALGN this morning. At least its on my big radar now. Thanks for your thoughts yesterday.
sierramp: @woodman $ABMD $ALGN $ISRG #MedicalDevices $ALGN is up through the 50 day now.
champ: $AGN and $ALGN both up around 5% today and I'm still holding but took profits on 1/2 because of risk management...reasons but would like to add back tomorrow.
Gary: ...
17. $ALGN – still rangebound...but tradable bounce at $220. (GSL holding)
18. $ISRG – very choppy, but some like it here. Support at $380.
19. $GRUB – Favorable trial verdict...not an employee. This is a big deal.

woodman: @Alexander $FCX - I do have $$ in long term stuff, but I also have some available cash. In the long term column, I recently bought $BA and $V, and I recently added to $AMZN and $SIVB. I have also nibbled on $ALGN which I would *like to* hold long term but we shall see how successful I am doing that. I am intrigued by some of the health care plans following their pullbacks, and am considering settling on one for long term with the following as my current candidates: g: $UNH $CI $WCG $CNC. I need further research, however, and I do wonder what affect AMZN's health care initiative will have (though it's likely some time away).
captron: @woodman Have you compared $ALGN with $ABMD for your long term hold. I wrestled with this for awhile but when $ALGN took the big hit last week, my mind was pretty much made up. Just curious.
issues: @captron $ALGN $ABMD I like the chart of $ABMD better (holding a small position) than ALGN. $ANET is the best (but sorry to say NP) headed to $300. We added to $ALXN yesterday (probably a mistake) when you look at $CELG. There's always $GILD! ALXN reported 2/8 so it's safe in that episode.
captron: @issues $ALGN $ABMD $ANET $ALXN $CELG $GILD I agree. Several of my long terms were hit last week so its time to turn some over and I have been shopping for bargains. Charts tell the real story in my mind and with the big sell off last week in $ALGN, I see a lot of pain overhead. Thanks
woodman: @captron $ALGN $ABMD - I have $ABMD and have had it for some time. It's a staple of my long term holdings at this point. @gwenzee and I discuss it fairly frequently, as she got me into the stock in the first place. $ALGN was one I held for a while, but sold. It's a buy back at this point.
gwenzee: @woodman $ALGN $ABMD Abiomed received expanded FDA approval for indications for peripartum and postpartum cardiopathy with cardiogenic shock. So why is it down slightly today? It's little heart pump just keeps pumping along for the most part.
Alexander: @woodman $FCX $BA $V $AMZN $SIVB $ALGN $UNH $CI $WCG $CNC I like your portfolio. You do not need luck. thanks
woodman: @Alexander $FCX $BA $V $AMZN $SIVB $ALGN $UNH $CI $WCG $CNC - As a further fyi, I do keep some $$ completely outside the Market as well, including even safe vehicles and cash designated entirely for my business and for keeping the lights on. :-)
woodman: $ALGN - taking a shot at this one.
rachel: ...
11. $ALGN
12. $CTRL
13. $CBOE
14. $PAYC
Requested Videos
15. $ATHM – I would not own this. Why? Because I don't want to own anything now.
16. $ISRG – Anything here? No, the selloff is too steep. Nothing here.
issues: $ALGN only green in Growth Stock List. I bought a starter!
issues: Earnings mañana = $OSTK $AAPL $EA $AEIS $CHRW $NUE $AKS $ALGN $PKG. We will continue to hold OSTK AAPL NUE. Added to $OSTK (probably a mistake - but ?) $SKYW $EXEL $CVGI. Sold $IVR $XEC $HFC $LRCX $LGIH
Robert1965: $ALGN ATH 280.50+
barbed: $algn Does this look like a cup and handle on the daily chart? If so, should I wait for the upcoming earnings report to buy?
cmaxwel1: $ALGN stopped out
woodman: $ALGN - continuing move up, through resistance to all time high.
bRobert: @woodman $ALGN Quality rises to the top
cmaxwel1: @woodman $ALGN (Set stop at $260 last night)
Danzguy: @cmaxwel1 $ALGN Purdy cup on the weekly. NP, jealous.
woodman: $ABMD $ISRG $ALGN - med devices, to name a few.
woodman: @debeers $ABMD - in high style. I thought it may take some more work to get through 200, but I held it and let the charts do the deciding. $ISRG doing the same thing at a similar type of resistance. Held that too. $ALGN doing the same thing now.
woodman: $ALGN flag
bRobert: $ALGN Nice little throwback. Potential add/low risk entry with clear stop
bRobert: $ALGN Straight teeth, weed ($BUDZ) and $DPZ $WING for the munchies. $SHAK next
woodman: $ALGN back above the 50 day.
bRobert: @woodman $ALGN It's properly aligned
bRobert: $ALGN MACD cross. Getting ready to resume uptrend after HEALTHY pullback. Weekly fine. Holding stock,.
cmaxwel1: @bRobert $ALGN (I sold higher, and bought back at $232), I'm holding for their opportunities in Europe. Ever see what National Health Care teeth look like in UK? No offense.
woodman: $ALGN coming back - weekly chart.
bRobert: @woodman $ALGN Vacation over. Refreshed and ready
bRobert: @cmaxwel1 $ALGN Nice trading. The stock was extended and needed a rest. I use hedges to keep me in and profitable. I've been holding for many years from the $30 area
bRobert: $ALGN WEEKLY bounce off 20wk. Nothing wrong . Finishing short er term bottoming action. Good holding stock . Excess rung out. Long leap calls/spreads for many years
Ottawagreg: @ROSEY #rotation $ALGN $PYPL $SQ $V $MA $ISRG $DVMT $CGNX $IPGP $SEDG $MU $LRCX $ICHR.... I believe these are the tickers he is referring to. Some big money makers in 2017.
woodman: @Ottawagreg $ALGN $PYPL $SQ $V $MA $ISRG $DVMT $CGNX $IPGP $SEDG $MU $LRCX $ICHR #rotation - yes, they were high flyers in 2016-2017 that correct decently in November/beginning of December of 2017.
ROSEY: @Ottawagreg $ALGN $PYPL $SQ $V $MA $ISRG $DVMT $CGNX $IPGP $SEDG $MU $LRCX $ICHR #rotation Thanks for this list I will be watching a few of these. Don't freeze your toesies there in your beautiful Country. Minnesota was so cold, the kids kept bringing in wood for the fireplace.
rachel: ...
9. $ALGN -- you should be out of this.
10. $OLLI -- consider taking PARTIAL profits. Look at weekly chart.
11. $ATHM -- adding to Growth List
Requests:
1. $BABA – Needing to build more base between $165-$190. Strong with China stocks.
2. $SI ...
bwcarnation1: $ALGN has been moving off the low from recent sell off still holding watching what happens at 50d...would add if breaks thru it
bRobert: $ALGN Put in a higher Bollinger band low compared to early Dec. Still some work to do
woodman: $ALGN - collapse, took out my stops.
issues: @woodman $ALGN me too!!
Rasta: $ALGN broke below the 50dma. Had to part ways with my biggest winner for the year.
traderbren: @Rasta $ALGN - good move as it could fall to the 200s or the 200dma. The drop on 12/4 was the shot across the bow, but that's the beauty of hindsight.
Rasta: @traderbren $ALGN Yes, that was the reference for stops. It'll probably go back up to $235 but I didn't want to take the chance and miss out on profits.
woodman: $ALGN also in a decent spot, as long as it can hold the 50 day. I remain long this one too.
Gary: ...
$ALGN – steep drop à Overhead supply.
$OLLI – earnings selloff. But still above breakout. Stays on the list.
$IPOs – can check notes in forum.

Requested Videos from a member:

General Comment: All of these are in uptrends. ...
tigerjohn8: $ALGN at best entry point I've seen in a while. Started a new position with snug stop
woodman: @tigerjohn8 $ALGN - I have it. It's holding the 50 day and the gap (10/26-27) ... for now at least.
ascutia833sunset: @woodman $ALGN Yep I picked it up yesterday.
Visit the Trading Forum to join in the discussion.
| | |
| --- | --- |
| Stock Price | $USD 357.30 |
| Change | 1.74% |
| Volume | 937,024 |
Align Technology, Inc designs, manufactures and markets the Invisalign system, a method for treating the misalignment of teeth.
Request Video of ALGN
Already a member?
Sign in here.
Earnings
October 25th, 2018 - 2018 Q3 Earnings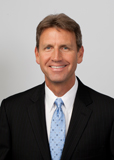 Dan Fitzpatrick
Stock Market Mentor gives you EVERYTHING you need to succeed in the market; all in one place. How easy is that? Dan Fitzpatrick and his elite community of traders share trading ideas, strategies and much more. Dan Fitzpatrick--a world class Technical Analyst, trading coach and regular CNBC contributor--gives you access to all of this with a 14 day FREE membership. Get started TODAY and start trading better TOMORROW with the following premium content:
Nightly video Strategy Sessions with a game plan for tomorrow
Got a stock you want Dan to look at? Just ask.
Patent pending video alerts instantly delivered to you when one of Dan's trading signals is triggered. This is not your typical price alert. This is a short video explaining the action you need to take to make money. No more "Woulda, coulda, shoulda"
Access to over 57,300 stock analysis videos
Access an ever expanding library (57,300) of educational videos that will save you time and make you money
Join a team of friends and traders that have one thing in common; a burning desire to succeed.

Become a Member Today!
Gain immediate access to all our exclusive articles, features, how-to's, discussion group and much more...
Satisfaction Guaranteed!
Your Stock Market Mentor membership comes with a 14 day, no questions asked, 100% money back guarantee!