Applied Materials Inc. (NASDAQ:AMAT)
Bands Volume 200 SMA 50 SMA 20 SMA Videos Alerts Articles Events

woodman: @debeers $MU $LRCX - Thanks. $MU I traded around a core position so this morning is a buy back of sold shares. I only held 1/3 of my $LRCX through earnings, so of course I regret that now. I have $AMAT too which popped in sympathy with LRCX (not as much, of course, but not bad).
woodman: While $LRCX is rocketing away, look also at $AMAT which quietly closed above its recent high of 3/21.
champ: @woodman $LRCX $AMAT --- I have been watching $AMAT today and I saw where you took out a new position about a week ago....good move on that low.
debeers: @woodman $LRCX $AMAT -$-LRCX --Yup $AMAT did well but $LRCX has a president who will buy shares on a swoon. $LRCX has another earnings season which went in like a lion but out like a LAM.
woodman: @debeers $LRCX $AMAT - there's room for both on the menu and, in fact, I have both (though I do wish I had more LRCX, but I have to be patient for a pullback) :-)
woodman: @champ $LRCX $AMAT - Thanks, Champ.
woodman: @debeers $LRCX - Nice! I held both a trimmed $LRCX position and a larger $AMAT position through LRCX's earnings.
woodman: $AMAT revisiting high of the day.
woodman: $AMAT - and back below VWAP...
elgie: $AMAT Dan: Maybe you can comment tonight on AMAT break out. Down after the the opening pop but holding the gap so far at 3:40pm EST
spmeyers: @elgie $AMAT best to use @DAN; then for sure he sees it
optionswealth: $AMAT Was there news that caused the gap up in AMAT today. I haven't seen anything. I have calls and am very happy to see it back up at this level. Just came in from work. What is the expectation or price target you have. I doubt mine since it spent its time trading down.
optionswealth: $AMAT If you add the amount of shares traded in 1 hour at the beginning of the day to the amount of shares traded in 1 hour at the end of the day and it is over 5 million shares just in those 2 hours.
woodman: $AMAT off the 50 day.
woodman: $AMAT bought on rise back through VWAP.
derek308: $CCJ Adding to this position. Man, what pain, got stopped out of nearly everything else this morning. $AMAT, $SMH, $SOXL, $FB, $AAPL, $XIV all gone. Maybe i have the stops too tight? Still long $WDC & $BABA @DAN How about some short ideas for upcoming strategy session? Do semis follow the path of $AAOI and $LITE ?
bigbartabs: @pogo $AMAT ... I expect that you meant bounced off support. I don't see any support here, other than squeezing BBs. The more likely move technically is down to the high on 2/21 and or the 50dma. You may get small money trying to make this an opportunity (fake outs), but the big money would not be. And its normally the big money that is needed to change the direction. One mans opinion.... Hope that helps... Good luck...
pogo: @bigbartabs $AMAT Thanks for the tutorial
Bridget: $AMAT bearish engulfing candle and about to break the upward trendline.
pogo:
bigbartabs: @pogo $AMAT ... bearish engulfing patterns always mean something. Especially when they fall below the 20dma, and the 50dma is the next check point. The good news is that we closed above the hard fall on 3/21... so it may at least pause for tomorrow, giving traders some time to decide on what defensive play to run.
pogo: @bigbartabs $AMAT Well I guess I'll have to stick with what I said, a bearish engulfing is an uptrend reversal pattern which doesn't have any real significance in a consolidation. What does have significance is that big. fat red candle although it did bounce off resistance at the bottom of the box. Hopefully it will go up a little tomorrow.
grcjr: $AMAT set to open at new high.
grcjr: $AMD $MU $NVDA $AMAT even $INTC and $AAPL - chips moving up today.
woodman: @JBed $LRCX - long this as well, but I can't escape the feeling it's extended here. I already have a healthy position, which I've just been sitting on. $AMAT much the same (np in that one).
issues: @indigo1948 $OCLR Is in the IBD category #37 tele-fiber optics group. Also in this group are: $AAOI $LITE $FNSR $CIEN $ACIA. But in IBD group #3 are $AEIS $AMAT $LRCX. Group 3 is a higher order group (eaec-semiconductor equip group). So we bought $LITE & $AAOI bought a quarter of a position since it's coming down, but we think it'll turn back in a day or so.) AAOI looks like a flag pattern.
woodman: #Semiconductors $SMH $SOXX continuing to show strength. $LRCX and $AMAT among the equipment makers continue to be strong.
Bridget: ...
Working: $AVGO $OA $ATVI $FB $AMAT $MO $LLY

$ABM - Now starting phase 2 of this vol squeeze
$PNRA - new 52 week high, coming out of high base
$EXPE - bit of a cup and handle breakout
$FIZZ - gap and run on earnings. Makers of LaCroix which is a bi ...
woodman: $LRCX and $AMAT continue to shine.
debeers: @woodman $LRCX $AMAT -$LCRX-February went in like a lion but it went out like a Lam!
grcjr: $AMD and $AMAT - pop at open
Henry: @grcjr $AMD $AMAT Both doing well today, If you look at AMD recently as a flag, it is going to test the recent highs this week
grcjr: @grcjr $AMAT - they are now calling the bottom a match, not beat. Upbeat expectations.
woodman: $AMAT - I blinked and missed the pullback.
grcjr: $AMAT $KLAC - $AMAT beat top/bottom. Much higher on orders. I held Calls over per my technology views posted previously. Stock up a bit in after hours. Will see where it is tomorrow. $KLAC reported good earnings 1/24.
grcjr: @grcjr $INTC - secondary effect - new purchases of $AMAT, $KLAC, and other chip production support equipment ... over a period of years.
grcjr: @debeers @woodman $LRCX $AMAT $KLAC - don't forget that $AMAT and $KLAC supply fabrication and chip/reticle inspection equipment to the chip makers. I like the charts on $LRCX and $AMAT more than $KLAC but all three are good.
woodman: @grcjr $LRCX $AMAT $KLAC -- I've liked AMAT a lot too. I have LRCX but not AMAT. When I bought LRCX, it seemed like a toss-up between the two (LRCX and AMAT) in terms of their charts. Seems still to be that way.
grcjr: @fishing777 @Henry $WDC $MU $AMAT $KLAC - Hmm. How many years will it take to build this new Chinese factory? Possible pin action: when they do get closer to production they will need to buy equipment from the likes of $AMAT AND $KLAC.
bwcarnation1: $AMAT b.o new hi on vol
woodman: $LRCX and $AMAT continue to display very similar (nice) charts.
sierramp: @woodman $LRCX $AMAT Chaikin is negative on both. Is that not a factor with these two stocks?
shoredriver: @sierramp $LRCX $AMAT Are you a subscriber??? what are your thoughts n this service????
woodman: @sierramp $LRCX $AMAT Do you use TC2000? If so, read up on MoneyStream (in lieu of Chaikin, and perhaps in lieu of On Balance Volume (or with it)) in conjunction with Balance of Power.
sierramp: @woodman $LRCX $AMAT Yup I'm on TC2000 will check that out. Thank you.
sierramp: @shoredriver $LRCX $AMAT If you are referring to TC2000 I've been using it for years. I finally have it set up the best way for me with some floating windows and love it.
shoredriver: @sierramp $LRCX $AMAT Thanks ...you mentioned Chaiken...I was spec. wondering about that service
woodman: @sierramp $LRCX $AMAT Please let me know what you think after you read it all. Thanks.
issues: @Rasta I will have to ask IBD, ok? I will need some sort of remuneration from you, right? Ok ok, just kidding. Don't tell IBD but here it is: $NVDA $UBNT $EVR $THO $HQY $TREX $ANET $IDCC $CPE $BOFI $AEIS $CFG $ESNT $EXP $VEEV $WAL $PRI $AMAT $SIVB $PLAY $SCHW $STMP $GRUB $FCB $HOMB $STL $MS $CGNX $MSCC $GATX $CRTO $COMM $OZRK $MXL $NTES $UTHR $GIMO $MPWR $GNTX $FRC $RDN $MASI $ALGN $JCOM $WNC $MBFI $GS $CARB $MIDD $MCHP
Gary: ...
5. $AMAT – semi equip. Growth picking up in last 2 quarters.
6. $KLAC – breakout from squeeze. Light volume. 50-day MA support. Strong EPS growth. Earnings 1/26
7. $POWI – small cap. 30% EPS growth last two quarters.
8. $SLAB ...
woodman: $AMAT $LRCX - much the same charts, and both making all time highs as they move up out of some recent consolidation. I've owned both, but for some time now I've only been in LRCX.
grcjr: $KLAC $AMAT $MU $QCOM $INTC $NVDA TaiwanSemi, others - $KLAC and $AMAT trend line is up. These two sell equipment to the chip makers, essential equipment. Companies like $MU and $INTC must have this equipment. So does the rise in $KLAC and $AMAT indicate futures in chip makers? Yes, both new capital investment and development of new products and expanded capability. The latest 10nm fabs used for the new chip production drives at least some of this.
issues: ...
Each week (Saturday) IBD gives a new IBD 50 LIST of stocks in which some have replaced others from the prior week. The replacements can range from 5 or 10 to 12 to 15, but never are all 50 replaced. What is especially compelling for me are the sto ...
barbjim12: $AMAT up today also. Cramer pumping this one too! Watching for entry.
judysteiner: $AMAT riding the 8 ema..up long
bnnybklyn: Amo Amas $AMAT, still feeling the love for now
Bridget: $AMAT nice uptrending stock hitting a new all time high.
johnprtl: @Bridget $AMAT I picked up some more Jan 32 calls on it an hour ago, thinking it's just starting a nice breakout. Fast growing sales and earnings, PE of only 17.
woodman: $AMAT $VMW - squeezing into rising 50 day.
gwenzee: @janner0814 $TIF $BBY $IP $PDCE $BURL $SM $AMAT $URBN $TTWO $CAVM $DSW $NTAP $DKS $SYMC $UNP $PX $FL $HRL This was most interesting. Are these stocks that you have owned? How did you find them? A scan or what?
janner0814: Eighteen stocks with positive moves following previous volatility squeezes: $TIF $BBY $IP $PDCE $BURL $SM $AMAT $URBN $TTWO $CAVM $DSW $NTAP $DKS $SYMC $UNP $PX $FL $HRL #ARAGORNchallenge: @Aragorn's request for members to come up with their own #ideas and #processes.
janner0814: @gwenzee $TIF $BBY $IP $PDCE $BURL $SM $AMAT $URBN $TTWO $CAVM $DSW $NTAP $DKS $SYMC $UNP $PX $FL $HRL Yeah just wrote a scan that identified BB squeezes with subsequent expansion patterns..... started initially with 4903 common stocks, then did my liquidity screen to take out the cheapos, left me with numerous good candidates...... ....eye balled the first 100 for positive momo patterns. The first 100 gave me these 18 hits. #ARAGORNchallenge: @Aragorn's request for members to come up with their own #ideas and #processes.
TunaHelper: @Aragorn Here's the list, with $ done by using the above method: $ABC $AEGR $AFL $AGIO $AMAT $AMIC $AMP $ANGI $ATVI $BAC $BK $BRCD $BRKB $CA $CAT $CGEN $COG $COH $CRTO $CUBE $DATA $EBAY $EMR $EXC $FBIO $FEYE $FFIV $GNC $GRPN $HHC $IFF $JACK $JPM $KORS $LKQ $LOCO $MET $MGM $MHK $MS $NNN $NXPI $OHI $PAY $PLAY $PRU $PVH $RAS $RCL $RH $SPLK $SWKS $TMUS $TRN $TSLA $TTOO $UA $VA $VTR $WB $WTW $WYN $WYNN $XLB $XLF $XRT $YY Hope that is helpful. Thanks for all that you do to help folks here! I for one appreciate it greatly! :) Tuna
issues: @Aragorn $ABC $AEGR $AFL $AGIO $AMAT $AMIC $AMP $ANGI $ATVI $BAC $BK $BRCD $BRKB $CA $CAT $CGEN $COG $COH $CRTO $CUBE $DATA $EBAY $EMR $EXC $FBIO $FEYE $FFIV $GNC $GRPN $HHC IFF JACK $JPM $KORS $LKQ $LOCO $MET$ MGM $MHK $MS $NNN $NXPI $OHI $PAY $PLAY $PRU PVH $RAS $RCL $RH $SPLK $SWKS $TMUS $TRN $TSLA $TTOO $UA VA $$VA $$VW $$WTW WYN$ WYNN XLB XLF XRT YY
bigbartabs: $AMAT ... after 16+ years of poor performance, it looks like Applied Materials is finally back. This was a nice trading stock in the 1990s
woodman: $AMAT - up out of squeeze? I'd like the squeeze to be closer to the 50 day, but still ....
woodman: $AMAT Earnings 8/18 after the close. Fyi. No position as I type this.
bigbartabs: @woodman $AMAT ... I like the monthly chart even better. I sure wish we would get a pullback to make me feel better about pushing a buy button.
Bridget: $AMAT breakout of a squeeze on volume and closing at the high :) keep your eye on this next week.
woodman: @Bridget $AMAT I like it too, and would have bought it today, but it reports 8/18 so I held off.
grcjr: $AMAT KLAC - If $AMAT is working then $KLAC likely is also. $KLAC should report earnings toward the end of July.
grcjr: $AMAT $MU - cnbc just talked with $AMAT CEO who indicated big business in 3D memory with producers able to sell every chip they can make. My play on 3D memory remains $MU (see previous posts). $MU to report earnings 9/29 (unconfirmed).
woodman: @grcjr $AMAT $MU Thanks for the post. My 3D memory stock is $SIMO.
woodman: @grcjr $AMAT $MU Thanks for the post. My 3D memory stock is $SIMO.
Aragorn: ...
$AMAT Nice trending stock the bounce off the 50 the place to have gotten it
$MBLY inside day and down in conflict the weekly signal still in force inside week up and hammer up
$AMGN - outside day bearish engulfing my guess just a pause not a signal ...
jmat2413: @woodman $GCP #off topic $GCP Applied Technologies is a materials stock -- $AMAT Applies Materials is a technology stock. Go figure...
ag1: $AMAT stopped out today w/ a nice gain. Would like to see a little PB to re-entry.
ag1: $ACLS Somewhat a spec play this company makes excellent equipment and should do well with "China2025" but is up against $AMAT which is the big dog. Most Semi's like to keep the competition in the industry up and favor multiple vendors. Buy a starter position this morning.
ag1: @ag1 $ACLS $AMAT for those interested here is the last conference that I view as Bullish. http://edge.media-server.com/m/p/8yg8gnvr/lan/en
woodman: #Semiconductors #SemiconductorEquimpent - independent from Dan's weekend videos (which I didn't see until this morning), over the weekend I noticed tech and semiconductors having nice charts and perhaps a revival ($SMH) or some consolidation at a key moving average after a pullback ($XLK). So, I looked through the semiconductor and semiconductor equipment stocks and came up with the following tickers: Semiconductors: $HIMX $IDTI (on move above 200 day) ​$QRVO ​$SIGM $AMKR ​$SIMO​ $LSCC $NPTN $EXAR $MPWR $TSM ​$CY​ ​$AOSL​ $TXN $​NXPI​ $MRVL (on move above 50d) $MXIM. (My current favorites among these are: QRVO SIMO CY AOSL NXPI). Semiconductor equipment: $AMAT (big move; hard to buy; viewing $21.70 as new support) $OLED $LCRX $ENTG $SNPS. ($SNPS is my favorite.) All of these are subject to change as the week progresses.
twinvest: @issues $OLED $AMAT I hope it stays above the 50 day! I'm not sure how big of an issue it is.... but the fact that the 200 day is $10 below the current price makes me a little cautious? I have a decent number of $55 June calls at this point and near the end of the day today, I sold (to open) an equal number of the June $60 calls for ~ $1.10 to lower my cost basis and risk. In addition to this spread, I still have some of the $50 January calls and the common shares in a long-term account. If it continues next week I will sell the June spread and roll out the January $50's to 2018 and just let them do their thing.....
ag1: $AMAT good news out of China, beat on earnings
twinvest: $OLED Glad to see this action! But not going to add until this one gets to new highs-it is a pretty chart at $56.50 right now but not enough volume to make me NOT skeptical/suspicious/hesitant $AMAT related with a very optimistic future
issues: @twinvest $OLED $AMAT Agreed! But this $OLED sure looks like a break out. But we will see Mon if it's a fake out and not a break out. My guess is it's a break out. We have a starter position in $OLED
rah: @ag1 $AMAT - Thanks for your 2 interesting posts. Looks like Feb lows "would have been" the good entry. Watching for the "next" low may be a worthy consideration, EARNINGS are just after next Thursday's session. Could this weekly pattern be moving to recheck $25.71 ?? A ride from $19 up to $25 ( a retest of 12/2014) seems like it would be a nice take for a longer swing trade. Better with options. Watched Dan's video on "Entry" last night - talk about good timing !! Patience. rah (I think you have to look at the weekly chart for this one)
woodman: $AMAT - watch to see if can move above resistance at 19.34.
woodman: Some tech of interest (at least to me :) $ESIO $MPWR $AMAT $FORM $IXYS (perhaps breaking out of wedge) $SIGM (may have bottomed and can take a little ride back up) $ATML (squeeze at clustered moving averages)
woodman: ...
$AMAT (still working well; I managed to get out of this and not buy it back - dumb)
$BW (I saw it last week but didn't buy it)
$IXYS (long; may add)
$KLIC (np)
$VSH (long; now wrestling the 200 day; probably will get a pullback to the middle ...
woodman: #Tech Update: ​ Tech stocks are still working well. Mine haven't been too flashy on any given day, but methodically upward and before you know it giving a nice profit. I've been long these: $SLAB $ARRS $MXWL $INFN $SIMO $VSH $CY (off the 50 day as ...
woodman: $AMAT continues upward.
bigbartabs: @woodman $AMAT ... Its interesting that $SMH $SOXL is on the weak side, and $AMAT has been a rocket ship. I haven't done any research on that... maybe there is a reason?
woodman: $TEL $AUDC $SLAB $BCPC $BW $EXTR $JNPR $INVN $OLN $AMAT- a grab bag of several that look good and are already moving or potentially on the verge of moving.
woodman: $AMAT continues to grind upward.
woodman: $AMAT continues to edge up.
woodman: @hunter2 $SMH - Semis still interest me. SMH moved above and then pulled back to the 200 day where it is bouncing a little today and, as you said, consolidating. I'm still holding $AMAT which continues to edge up. I sold my $INVN last week for a nice gain on that pop, then bought it back on Friday. I also have $SIMO. Careful because some may be reporting soon. Others, that I don't have a position in but interest me: I like $NPTN, but it reports tomorrow. $FORM holding its pop over the 200 day. $SIGM and $SLAB both consolidating moves above their 200 days. $IPHI stair stepping upward. $ISIL very nice uptrend with support at the 13dEMA.
hunter2: @woodman $SMH $AMAT $INVN $SIMO $NPTN $FORM $SIGM $SLAB $IPHI $ISIL $SMH #Market - Semi's pattern looks similar to that of overall market. Let's see if the Dow , S&P , Nasdaq can push above consolidation highs. My current long positions are in $TQQQ , $TNA , $UPRO and now $SOXL .
woodman: From #Semiconductors land: $KLAC – gapped and hasn't dropped back. Obviously extended, but keep watch for potnential continued run out of new little consolidation/box. $SLAB – gapped up above the 200 day which has held last few days. Watch potentially for another leg up. $SIMO -- I'm long this one. It's still edging up still. $NPTN – phase 2 pullback, watch for phase 3. $AMAT – Looks fine even if slow. Still long.
woodman: #Semiconductors - I see some lamenting over them today. They've had a good run but some getting hit today. At this point, they seem very earnings-sensitive as many are now reporting and we are seeing a wide range of reactions among the stocks of th ...
woodman: $AMAT moving up and making another recent new high.
woodman: @ginny $KLAC $LRCX - figures. I added $KLAC to my winnowed down semiconductor list on Monday and thought about buying it yesterday but settled on adding to my $AMAT yesterday instead.
Visit the Trading Forum to join in the discussion.
| | |
| --- | --- |
| Stock Price | $USD 47.01 |
| Change | -0.36% |
| Volume | 2,260,000 |
Applied Materials, Inc. provides manufacturing equipment, services and software to the global semiconductor, flat panel display, solar photovoltaic and related industries.
Request Video of AMAT
Already a member?
Sign in here.
Earnings
August 17th, 2017 - 2017 Q3 Earnings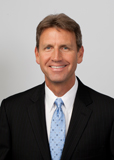 Dan Fitzpatrick
Stock Market Mentor gives you EVERYTHING you need to succeed in the market; all in one place. How easy is that? Dan Fitzpatrick and his elite community of traders share trading ideas, strategies and much more. Dan Fitzpatrick--a world class Technical Analyst, trading coach and regular CNBC contributor--gives you access to all of this with a 14 day FREE membership. Get started TODAY and start trading better TOMORROW with the following premium content:
Nightly video Strategy Sessions with a game plan for tomorrow
Got a stock you want Dan to look at? Just ask.
Patent pending video alerts instantly delivered to you when one of Dan's trading signals is triggered. This is not your typical price alert. This is a short video explaining the action you need to take to make money. No more "Woulda, coulda, shoulda"
Access to over 49,000 stock analysis videos
Access an ever expanding library (49,000) of educational videos that will save you time and make you money
Join a team of friends and traders that have one thing in common; a burning desire to succeed.

Become a Member Today!
Gain immediate access to all our exclusive articles, features, how-to's, discussion group and much more...
Satisfaction Guaranteed!
Your Stock Market Mentor membership comes with a 14 day, no questions asked, 100% money back guarantee!