Advanced Micro Devices Inc. (NASDAQ:AMD)
Strategy Session

May 11th, 2017

00:50

Sector Spotlight

April 7th, 2017

01:00

Stock Watch

March 31st, 2017

00:45

Strategy Session

March 30th, 2017

01:03

Strategy Session

March 22nd, 2017

00:36

Strategy Session

March 22nd, 2017

00:04

Strategy Session

March 20th, 2017

00:54

Strategy Session

March 13th, 2017

00:06

Stock Watch

March 10th, 2017

00:08

Sector Spotlight

March 10th, 2017

00:08

Strategy Session

March 7th, 2017

00:14

Strategy Session

March 6th, 2017

00:33

Strategy Session

February 27th, 2017

00:50

Strategy Session

February 7th, 2017

01:23

Strategy Session

February 6th, 2017

00:45

Strategy Session

July 17th, 2014

00:44

Stock Watch

March 12th, 2014

00:28

Strategy Session

February 27th, 2014

00:07

Strategy Session

November 29th, 2013

00:20

Sector Spotlight

November 27th, 2013

00:38

Strategy Session

July 18th, 2013

Price Alert

01:15

Strategy Session

May 14th, 2013

00:34

Strategy Session

May 13th, 2013

00:14

Strategy Session

May 13th, 2013

01:07

Market Overview

May 10th, 2013

01:08

Market Overview

May 4th, 2013

01:26

Strategy Session

May 1st, 2013

02:35

Strategy Session

April 30th, 2013

00:38
Bands Volume 200 SMA 50 SMA 20 SMA Videos Alerts Articles Events

Wolf: $AMD Markets are gaining, but $AMD is down. Closed weekly 13.5 short puts for a little profit.
cmaxwel1: $AMD $KO stops hit. Out.
champ: $AMD @ $14 again ...news flow still moving the stock.... I added back 1/2 .....again why wait.
grcjr: $AMD $MU $NVDA $AMAT even $INTC and $AAPL - chips moving up today.
Aragorn: $AMD rev strat day up got an upgrade today
Wolf: $AMD Let my 13.5 short puts expire in the money last week. Long medium position with 14 covered call and naked put on 1/3.
matthe76: $AMD Pullback buy led to a 5 - 7% gain, but now it's coming down on low volume. Is the pullback play done? Hard to know whether to sell with a 5% gain or let it ride, especially when initial buy amount wasn't the full position.
inthesticks: @matthe76 $AMD It's still in a nice up trend as long as it holds the 50MA. Good company and sector. Depends on your objective and time horizon. IMO for the short term the $13 level or 50MA is entirely possible. LT ... I think adding to position at or just above 50MA would be a good, low risk buy.
fishing777: @matthe76 $AMD ..I would wait for a bounce if if tests the 50ma because a failure there will indicate a head and shoulders pattern.
issues: @inthesticks $AMD I see the 50 day for AMD as $12.50. So that has to hold to avoid the head and shoulders shampoo right?
inthesticks: @issues $AMD Not an expert on pattern theory but it does look like $AMD is headed for a head and shoulders if it continues lower. Regardless of the pattern, a close below the 50MA is generally a bearish condition. The addition of a potential H&S makes it that more bearish.
inthesticks: @issues $AMD This is what I see. Left shoulder starts on the breakout on Feb 3rd, top is Feb 7th, neck base is Feb 17th & March 6th, top of head is Feb 28th, right shoulder top is March 13th, and the $12.40-12.50 range would complete the right shoulder. I learned that from @Dan so if I'm wrong its his fault ...lol. Experts please correct as necessary.
tradeforfamily: $AMD Hi, any thoughts on this. The addition to SP500 is not helping. $NVDA is lowering their prices. thanks
spmeyers: @tradeforfamily $AMD $NVDA AMD seems in limbo
issues: @tradeforfamily $AMD how about a stick figure of a head and shoulders. We are holding onto this one expecting it to go up to $20 by years end.
Aragorn: @champ $AMD I could not do what you did Friday as I had calls I did close them out yesterday for a nice profit. Looking to reload they are down this AM alerts set above and below
Robert1965: $AMD out at 14.02
Henry: @Aragorn $AMD Is AMD just filling the gap. I see no news
Aragorn: @Henry $AMD got the bump up on news adding to SP500 drll the news now it filled the gap was a good place to add at LOD but was out shoveling
Henry: @Aragorn $AMD $SPY I saw the CAO sold 20K+ shares. Doesn't sound like the end of the world to me. Looks like the 21 ema is in play for SPY support
Robert1965: $AMD thinking about re-entering at 13.75
champ: @Aragorn $AMD $14.09 --- Not bad ..bounced $0.45 off the low....still holding 1/2 size ...sold the other 1/2... on Friday near the hi in the AH's.
Aragorn: @champ $AMD I reeneterd today with calls again
stevef214: $BABA up big but pulling back from the $105 BO level. $AMD also up but also pulling back. Lets see what the rest of the day brings. #OT For some reason I was whistling Mr. BoJangles all day yesterday :)
Robert1965: $AMD I took 1/2 off today, 14.58
stevef214: @Robert1965 $AMD I have a 1/3 position and was thinking of adding another 1/3 if it stays above $14. Did you sell because it has reached a price target or some other criteria of yours?
Robert1965: @stevef214 $AMD I sold because the pop after hours, I missed that, and figured if it made close to what it was trading I would sell 1/2, I late in getting in 1/4 at 12.75 3/4 at 13.31,
stevef214: @Robert1965 $AMD Thx I was later than that and I am trying to assess how high it can run. Seems like a lot of good news lately but it may be baked in already.
Robert1965: @cmaxwel1 $AMD I have been looking for a Price Target on this, where did you find it
stevef214: $AMD Added 4/21 $12 calls low bid hit at EOD
cmaxwel1: @champ $AMD (glad to have added earlier this week, thanks for News) Price Target 18
cmaxwel1: @Bridget $GDX $UUP $ULTA $MTN $FIZZ $SHLD $WLDN $FNSR $ACIA $OCLR $PAY $ZUMZ $IBB $ABBV $VRTX $AMGN $MDT $KITE $TTPH $AUPH $XLK $SMH $AMD $AVGO $ATHM $AEIS $LRCX $SWKS $VEEV $MRVL $RMP $ZIOP $HOG $PII $T $AON $HTZ $RH $PANW (big volume on $PANW). Adding on monday
DrScience: @hershey3 $AMD if $13.75-14.00 proves to be resistance, yes.
hershey3: @DrScience $AMD
hershey3: @DrScience $AMD thank you, i will pay attention
Robert1965: @champ $AMD I got in Wednesday at 13.31, did you swing 1/2 yesterday
champ: @Robert1965 $AMD ---- I did swing my ...full position and I have size....because I like the news....just going to put it away and hold. That low on 3/6 at $12.50...should be support.
Aragorn: $AMD inside day and up bot calls yesterday working
champ: $AMD @ $13.91 up over 4% now...HOD on volume.
Robert1965: $AMD Anyone adding and what would be a good add price
Aragorn: @Robert1965 $AMD yesterday entered calls the add was today inside day and up 13.46 looks good
stevef214: @Robert1965 $AMD I was thinking same this morning and thought wait for it to clear the gap at $13.91. Now its almost there, maybe wait for it to open above that. Someone did comment on the possibility of a head and shoulders could form if it retreats at resistance at $14 or so, so watch out for that also.
Bridget: ...
$XLK - tech and semis still doing well $SMH $AMD $AVGO

Working: $ATHM $AEIS $LRCX $SWKS $VEEV

$MRVL - breaking out on volume about Investor's Day in NYC
$RMP - got added to the Alerian MLP Infrastructure Index. Volume spiked more than 5X
$ZIOP - ...
champ: $AMD @ Climbing in the AH's....on News...volume over 1.5m shares
kcar21966: @champ $AMD what is the news, Champ? Up $.44 now
champ: @kcar21966 $AMD --- Moved out of the $MDY and into the $SPY...not really news but thats what is going on.
kcar21966: @champ $AMD $MDY $SPY geez, up $.76 now
champ: $AMD @ $14.70 --- Now...OUT 1/2 because I had an oversize position.
hockeyfan5110: @champ $AMD it got added to the SP500 so it might keep going higher to test previous highs. I hope @DAN can talk about it
champ: @hockeyfan5110 $AMD --- Great move in the AH's... up more than in the regular session today...so it forced me to take profits 1/2....I always take 1/2 off anyway on all my New positions when I'm up over 10% in just one day and then I let the rest work....have to see how the PM plays out on Monday morning before the open....to see if I'm right but I could be wrong.....I might even have to add back.
champ: $AMD @ $13.15 --- News this morning about a new product and also a new upgrade... with a new target of $17... raised from $14....by Canaccord Genuity....they had meetings with the company.....just posted @ 10:54 ET...this news should be positive.....as it gets out.....I'm back in RHRN....for now this is a Spec Day trade but I plan on swinging 1/2.
cmaxwel1: @champ $AMD Added Yesterday
champ: @cmaxwel1 $AMD --- After the drop that the stock had ...I was thinking that this News this morning ....about their new product introduction, that came out, along with that upgrade that I posted about....that this could be a good spot to get back in ....this is going to be a hold for me....unless something forces me out.
Robert1965: $AMD lost track of this got a small amount at $12.75, added 3 times that at 13.31 today ist 5 min , put stop at 13.07, please comment on trade,
Henry: @Robert1965 $AMD My son was in it and sold it near 15. Monday he asked about buying near the close and I told him I'd like to see it go sideways for awhile. Yesterday I liked the way didn't come close to Monday's low and he bought some at 13.17. I'd still like to see it consolidate more so a move to $13 wouldn't be disheartening to me. I wouldn't put a stop that close but if your day trading, you should as Aragorn
spmeyers: @Robert1965 $AMD I see it visiting the 50-day ma; this 3-day bounce is pretty weak
Bridget: ...
$MSFT is working with $QCOM $CAVM and $AMD on Project Olympus
https://www.bloomberg.com/news/articles/2017-03-08/microsoft-pledges-to-use-arm-server-chips-threatening-intel-s-dominance

Oil is plummeting $XLE $WLL $SLB $USO $OIH $MRO $CLR $EOG $MMP ...
Henry: $AMD 420K shares traded in premarket on buzz about their chip released last week. Price was as low as 12.61 in premarket, now up only 1/4% Edit 13 min later vol = 570K I hadn't looked at StockTwits in quite a while. If you don't know who you are following you could get hurt there.
BocaRick: @Henry $AMD at 8:53 up to $13.2 on volume of 1.1 million but last week loads of bad press on new chip, if this just DCB? Nasdaq.com/Premarkets
grcjr: @Henry $AMD $INTC $NVDA @Henry $AMD - the volume this pre-market is really interesting. I posted last Friday about the new CPU (central processing unit) targeting $INTC Xeon CPU. I see a report from Reuters yesterday that Abu Dhabi's Mubadala sold part stake in $AMD for $613M (nearly 1/3 of holding). I've been trimming recently but still believe that their GPU (graphical process unit) business will continue to compete in the gaming market with $NVDA. $AMD used to provide the CPU that $CRAY used in all of their supercomputers. I don't yet have an opinion as to whether this new CPU is a winner.
grcjr: @Henry $AMD - I need to see a win for the new $AMD CPU. It is not likely that $CRAY would move a product line to a new chip right away.
Wolf: $AMD started a position @ 13.1, stop @ 12.75.
grcjr: $AMD appears to be setting a lower low. Not far from the lower BB.
gig1: @grcjr $AMD Watching 50 day at $12.10.
Bridget: Notes: Healthcare holding up: $LLY $UNH $AMGN $MRK $GPN - close to breaking out, alert at $81 $FAST - did breakout and now is continuing higher $AMD - nice pullback to the 50MA and now seeing a bounce. Volume is still high $DOW $DD - look poised for their next move higher $FNSR - moving higher after a flag, ER on 3/9 $TAL - IBD stock that is working, new 52 week high $ADXS -breakout and pullback but holding above previous resistance $ICE - watch $60 for a move high IPO: $POLA - new all time high but then saw a reversal, hold off for now $LW - new high today, coming out of a squeeze $YRD - moving higher on good volume, ER on 3/15 Bearish: $RRD $TDS $PI Earnings coming: $MEET - in a squeeze $MOMO - back up at the high
tradeforfamily: $AMD Anyone has any thoughts on this? I sold half yesterday. thanks
cmac: @tradeforfamily $AMD I've been watching. Big block trade by GS this morning, this info along with heavy volume selloff, makes me want to wait until the action settles down. $WDC acting much better in this general PC space.
tradeforfamily: @cmac $AMD $WDC Thanks, how do you see the GS sales? My thesis was that people switching from $NVDA to $AMD in stocks and $AMD new chip, but got some bad review on performance.
tradeforfamily: @tradeforfamily $AMD $WDC $NVDA CEO on CNBC
Hank1: $AMD....It's in distribution until it can show some signs of life. I like to wait until it closes above the previous day's high before stepping slowly back in. I would not be long AMD if it breaks today's low. It's already trading below the 20-day moving average ( which is now resistance). Good luck.
tradeforfamily: @Hank1 $AMD thanks and the CEO help I think. the stock is moving up from the low of the day.
grcjr: @tradeforfamily $AMD did announce a new CPU chip targeting $INTC. I have not yet read the details on the new chip. First question: What is your time frame? I look at $AMD stock for a long term hold and Options when I see a really good signal for a sh ...
tradeforfamily: @grcjr $AMD $INTC Thanks. today's low is my stop.
issues: @tradeforfamily $AMD looks broken. $WDC (NP) $NVDA phase two?
issues: @grcjr $AMD Excellent idea. The 50 day is $12.07. By definition of Dan's rule, if it's above the 50 day - its still good, right Dan?
Bridget: @issues $AMD $WDC $NVDA phase two of what? This stock is breaking down after a double top. The weekly still shows the long term uptrend intact but it really needs to hold here.
tradeforfamily: $AMD Good news with its chips but the stock is down over 5% today. what gives?
Robert1965: @tradeforfamily $AMD It looks like profit taking I am looking at 13.10 as the bottom
tigerjohn8: @tradeforfamily $AMD A hard one to trade, soooo volatile!
tradeforfamily: @tigerjohn8 $AMD Yes, I sold some today, stop out. Now it is moving back up. Always after I sell. :( (still holding a position)
issues: I forgot to sell some of our $COST before closing since I knew they'd report ah. So now I see it dropping like a rock in ah trading. Woe is me. I'm stuck with another one. $AMD $CLF are also dropping like dead flies. Oh well it's only money, right?
issues: @woodman $CENX $AA I also wanted to buy more $AA but was swayed by Dan's not buying anything here. I need to listen to my own mind and just do it! Right! You are so right. There were others like $MU $TELL $HCLP $AMD I also wanted to buy but didn't.
tradeforfamily: $AMD Anyone know what this is down today? Is it just profit taking? thanks
crank: @tradeforfamily $AMD Traders are moving this stock around.... sell $15 calls if you are nervous...keep the premium if it sells off.
Hank1: @tradeforfamily $AMD....Volatility makes some stocks more prickly than others. It's like dealing with coworkers. Some are easy to get along with and others....not so much. My exposure to a stock (especially when I'm building a position) is determined in part by it's personality. I place a limit on my exposure to those who are prickly...so my position sizes is usually much smaller...as in AMD. Good luck.
tradeforfamily: $AMD is moving up this morning.
Bridget: I'm getting back in $AMD today as this is rising.
Robert1965: @Bridget $AMD I missed it Thanks for the post
champ: @Bridget $AMD @ $14.90 up 5.7% ---- New 10 year high today ....they only trade 3x sales....could be time for this company....have to see if they can hold this high.....up 620% from March 2016 ...the low was in February 2016 @ $1.61. Really hard to take a position for me at this high. I usually trade on the lows....but I missed it.
champ: @Bridget $AMD --- @ $15.15 HOD ---- I did get in with size earlier....this move could be because of the Launch of it's Ryzen 7 desktop processors.....as you know pre-orders began on 2/22.....must be doing really well but I don't see any #'s at this time. Looks like they could be taking market share away from $INTC also ....I'm guessing. I'm chasing this morning and so far it's working.
Robert1965: $AMD this is still climbing, new high 15.30
champ: @Bridget $AMD....I forgot to say.... that they will also be at the that 2017 Game Developers Conference tomorrow and they will be having a live event... many of the analyst will also be their....this is just another reason...why the stock could get a few more days...on this slow moving BreakOut but it's picking up Steam now and starting to move a little faster......Thanks, for bring this to my attention.
Hank1: $AMD...volume this month (>1.3 B) has been more than at any other time in the history of the stock....added to my long today.
SusanW:
Bridget: Notes: Defense stocks - $COL is up big and other defense stocks are doing very well knowing that we are going to be increasing our military spending Retail- Some stocks up today $NWL $KSS $AEO, many others finding support Biotech/ healthcare - Quite a few making gains today $RARE $ACOR $AMGN $HUM $UNH $BLUE $AIMT $BIO $IMGN Banking - $BEN and $BAC making strong moves Tech: $AMD is still working $EXTR hitting a new high Breakouts: $TWX (on news of merger with $T) $GOGO - on earnings beat $KBH $BLD AFSI and SSTK to the downside IPOs - $INVH $TELL $ICHR and $FBM hit new all time highs
grcjr: $NVDA $AMD $GOOGL $AMZN $MSFT $INTC #HPC - The market has spoken regarding $NVDA stock. I'm not currently in $NVDA and don't plan to be unless the chart changes. (the following started small and just grew .. sorry)

Having a career in high performa ...
woodman: @grcjr $NVDA $AMD $GOOGL $AMZN $MSFT $INTC #HPC - Interesting, thanks.
grcjr: @woodman $NVDA $AMD $GOOGL $AMZN $MSFT $INTC #HPC - you are welcome. Thanks for your posts.
grcjr: @woodman $NVDA $AMD #SONY - btw, the Sony PS4 uses $AMD cpus and graphics.
grcjr: @grcjr $NVDA $AMD #Nintendo - and recent Nintendo's use $NVDA.
Visit the Trading Forum to join in the discussion.
| | |
| --- | --- |
| Stock Price | $USD 13.23 |
| Change | -1.27% |
| Volume | 84,953,800 |
Advanced Micro Devices is a semiconductor company with manufacturing, research and development, and sales and administrative facilities throughout the world. It provides processing solutions for the computing and graphics markets.
Request Video of AMD
Already a member?
Sign in here.
Earnings
July 20th, 2017 - 2017 Q2 Earnings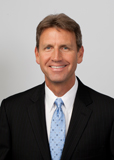 Dan Fitzpatrick
Stock Market Mentor gives you EVERYTHING you need to succeed in the market; all in one place. How easy is that? Dan Fitzpatrick and his elite community of traders share trading ideas, strategies and much more. Dan Fitzpatrick--a world class Technical Analyst, trading coach and regular CNBC contributor--gives you access to all of this with a 14 day FREE membership. Get started TODAY and start trading better TOMORROW with the following premium content:
Nightly video Strategy Sessions with a game plan for tomorrow
Got a stock you want Dan to look at? Just ask.
Patent pending video alerts instantly delivered to you when one of Dan's trading signals is triggered. This is not your typical price alert. This is a short video explaining the action you need to take to make money. No more "Woulda, coulda, shoulda"
Access to over 48,500 stock analysis videos
Access an ever expanding library (48,500) of educational videos that will save you time and make you money
Join a team of friends and traders that have one thing in common; a burning desire to succeed.

Become a Member Today!
Gain immediate access to all our exclusive articles, features, how-to's, discussion group and much more...
Satisfaction Guaranteed!
Your Stock Market Mentor membership comes with a 14 day, no questions asked, 100% money back guarantee!