Advanced Micro Devices Inc. (NASDAQ:AMD)
Bands Volume 200 SMA 50 SMA 20 SMA Videos Alerts Articles Events

grcjr: $INTC #securityhole - those of you that are somewhat computer technical or just interested, you may "enjoy" reading the following which includes commentary by the father of the Linux operating system. "Enjoy" being a euphemism for might make you angry, might make you break out into a sweat, or might make you break into laughter, or a mix. http://lkml.iu.edu/hypermail/linux/kernel/1801.2/04628.html BTW. One of the operating "fixes" turns out to break an $AMD CPU.
phgruver: @phgruver $IBM $SMH $LRCX $INTC $AMD $TSM $TXN @ROSEY As a followup, $TSM reported earnings this morning. I can't find all the details, yet, but the top line was a modest beat of $.64 versus expectations of $.62. I'm more inclined to go with $SMH than try to pick individual names in this sector. Despite the demand, microchips and microchip manufacturing is a commodity business where no one is likely to outperform the pack by much, or for very long.
DrScience: $AMD pushing above the 200 DMA. The $9 to $16 weekly channel is still intact.
phgruver: ...
$INTC remains the dominate player in the personal computer/small server market, with $AMD a distant third (there is no second). As such, there is no viable alternative to using the $INTC products. Once the furor dies down, $INTC will recover.

As ...
traderbren: $AMD - seeing interest in $AMD this morning.
grcjr: $AMD being sold at the open.
sleepy2076: @grcjr $INTC $AMD According to google blog, this affects all CPUs. https://security.googleblog.com/2018/01/todays-cpu-vulnerability-what-you-need.html This is a big deal. The possible fix slows down the CPU's which affects cloud server providers, such as AWS, Google Cloud and Microsoft Azure. Which could translate the need to buy more hardware, or increase costs "These vulnerabilities affect many CPUs, including those from AMD, ARM, and Intel, as well as the devices and operating systems running on them."
grcjr: $INTC $AMD #ARM - Following up. Following review contains items of my view on the coverage. The coverage by The Register is really good. There have been two "Bugs" (my label). One is unique to Intel. It has to do with kernel access by &quot ...
bRobert: @grcjr $INTC $AMD #ARM Ultimately a buying opportunity in INTC. Long 2019 leap calls/spreads
sleepy2076: @bRobert $INTC $AMD #ARM I'm not sure, I'd probably wait awhile, as intel will have to incur costs/expenses on their issue. They'd also have to modify their existing CPUs in production, and any current ones with this issue would probably have to sell for cheap.
grcjr: @bRobert $INTC $AMD #ARM - I nibbled in yesterday afternoon with shorter term calls as $INTC appeared to be moving up. Small. Waiting to see this really settle out. I'm also looking at adding BuPS per yesterday's attempt early on.
grcjr: @sleepy2076 $INTC $AMD #ARM - coming out with new hardware will take 1 year or 2 unless $INTC is already well underway with the engineering changes.
ab3250: @sleepy2076 $INTC $AMD #ARM - is this beyond a microcode update?
grcjr: @ab3250 @sleepy2076 - $INTC $AMD #ARM IMHO - modifying the O/S kernel can prevent the user from accessing this hole at a cost in performance. A better fix will require a new line of CPUs. I could be wrong (it happens ... just look at my trading logbook) but I do not believe microcode do.
grcjr: @ab3250 $INTC $AMD #ARM - The Register post specifically says a microcode fix is not possible.
DrScience: $AMD looks to open 7% higher this morning as tech shares continue to rally in the PM.
grcjr: @DrScience $AMD $INTC - news that all $INTC cpus going back 10 years or so "may" have a security flaw. $INTC down 3% in premarket.
DrScience: @grcjr $AMD $INTC Yessir... that can't be good in the short term. But, fear not! We have a patch you can apply that will only slow down your machine by 5-30%. (No big deal unless that computer happens to be your bitcoin miner! :-) )
grcjr: @DrScience $AMD $INTC - remember the Pentium floating point issue. I was with $INTC at the time. We (in the high end market product) were blown away when the news from $INTC was that they would solve it with software and that it really did not matter anyway.
grcjr: @grcjr $AMD $INTC - looks to me that someone got burned in the premarket with a market order.
DrScience: @grcjr $AMD I followed through on my plan to add shares if the stock rallied. Just bought @ 11.55. Also added $INTC MAR 48 Calls @ 1.00
fishing777: @grcjr $INTC $AMD $AAPL ....$intc below 50 ma which I think is an indication you are right
grcjr: $INTC $AMD - one thing to remember is that it is not possible for a laptop (desktop or other) maker to simply swap in an $AMD cpu for a current $INTC cpu. The support chips must be replaced also. Can result in different power supply, fans, others. Ta ...
ROSEY: @grcjr $INTC $AMD $AAPL $AMT A man mentioned a tiny bit in conversation that Apple would be making it's own chip. Do U know what that might be and know more about their plans to become their own component maker? I am know-nothing, just listening. Thanks.
grcjr: @ROSEY $INTC $AMD $AAPL $AMT - I suspect that you must be thinking of the ARM chip. I believe that ARM Holdings (ticker was ARMH) was purchased by SoftBank. Apple has been making ARM processors for years. Apple's iPad and iPhone has ARM CPUs in them currently. The Laptops and desktops have $INTC. Apple "could" do more if they choose to. I say that Apple "made" ARM. Apple does not have their own FAB. Apple and others including $QCOM buy rights to the ARM design and then are free to modify the design and then make their own chips. The Apple ARM chips are made by Taiwan Semi and Samsung.
grcjr: @DrScience $AMD $INTC - I bought $AMD stock @ $11.83 and Feb $11 Calls @ $1.29 I did try the BuPS but blew it out. I'm now looking at your Mar 48 Calls. Maybe 46 Calls. I do believe $INTC will recover but not going to call it.
DrScience: $INTC $AMD evidently there's news on the chip front. Ships passing in the night.
grcjr: $INTC statement that these exploits are not unique to $INTC. Working with ARM and $AMD. Performance impact to "normal" users (I missed their wording ... but to me it claimed people would not notice).
CHOFF: @jeffslm $NVDA - bought a few days after the stellar earnings call (mistake as crypto news hurt it shortly thereafter). I decided to keep it long term if necessary. Bought 4x more at 190.80, 199.50, 208. Own a large position with avg cost of $206. Not much resistance left above between current price of $212 to $220 IMO. Big vol shake out days on 11/29 and 12/4 likely took out the majority downward pressure above the current price. I'm betting on it resuming trend to $220+ by end of January. Stops in place at $210 and 208. $INTC may respond to their chip bug and cause some volatility that claws back a bit of $NVDA and $AMD....but long term, I like $NVDA.
grcjr: $INTC $AMD others - Per CNBC Intel now says the issue is not just with their products. Many have the same issue. Performance impact should be negligible.

Interview with Intel CEO Brian Krzanich - issue discovered by researchers at Google experimenti ...
dngrisk: @grcjr $INTC $AMD All the technical stuff is waaay over my head. But FWIW - my brother owns a storage solutions company and he views this as a big deal. They have begun moving all their hardware to AMD CPU's. On the stock side, he hasn't gone short INTC (but may), and has gone long AMD. More info here: https://www.theregister.co.uk/2018/01/02/intel_cpu_design_flaw/
grcjr: @dngrisk $INTC $AMD #SC17 - it sure seems to me that it is a very big deal but I really need more info. At the Supercomputing Conference it was clear that $AMD is trying to grow their share. It may be an exaggeration but $AMD would need to grow multiple times to approach $INTC market numbers. $AMD has a reputation of being a lower power chip provider and "Intel" compatible. $AMD has their own chip set so you can't just remove an Intel cpu and plug in an $AMD. It is what we call a "forklift change out". You replace the whole thing. It takes time to do a technology swap but $AMD is trying.
grcjr: @dngrisk $INTC $AMD - BTW. I'm not convinced that moving to $AMD would insulate a data center from these kind of issues.
DrScience: $AMD down 5%, at the bottom of the year's range again. This could just be tax selling, especially for those who bought at $15. Or, it could be the beginning of a move down to $7.50-8.00 range. This also puts the $6 range into play as a H&S measured move on the monthly chart. Options are pricing in a move lower from here as the probability curve skews toward Bear Canyon at Jellystone. Was hoping to see the stock test the 50 DMA, but it doesn't look like holiday traders are going to cooperate. My thesis may not survive through an earnings surprise in February, so I'm putting out a pilot trade. Looking at selling the FEB 12/14 BeCS @ .30 to help finance APR 10 Puts @ .90. If January produces a sell-off, I'll add shorter-term positions and, likely, cover the short position with APR 6 Puts ahead of FEB earnings release.
DrScience: $AMD the little chip that thinks it can -- it thinks it can. Rising from weekly chart zigzag bottom, up 6% on the day.
grcjr: @DrScience $AMD - I spotted an upgrade for $AMD to neutral from underperform this morning. Does not make me feel that great. I do not know the firm Macquarie. I do expect $AMD and $NVDA to do well on the holiday gamer market.
DrScience: @grcjr $AMD Macquarie is a respected Australian firm, the $GS or $MS of Asia.
grcjr: @DrScience $AMD $GS $MS Thanks. Hope your day was quite profitable.
grcjr: $NVDA $AMD $INTC #SC17 - I'm seeing a number of reports claiming issues with $NVDA and $AMD as ASICs and FPGAs will gain share in the AI arena. $INTC 's new product briefings at #SC17 showed that Intel is intending to play in this area with new chips that include FPGA's. Curiously, $NVDA $INTC and $AMD are all up today. For one report, see http://www.marketwatch.com/story/amd-nvidia-stocks-fall-as-analyst-says-ai-will-need-different-chips-in-2018-2017-12-12. I'm not changing my long range news on $NVDA although I have no current position.
grcjr: $NVDA $AMD Asic FPGA - chatted with a colleague this afternoon who is still doing AI (I'm not but still following). We both laughed at those that would think that ASICs and FPGAs will really impact the AI efforts for either $AMD or $NVDA. ASIC/FPGAs do have a play for the IoT (toasters, frig, etc) but there is just not that much overlap with $AMD and $NVDA AI targets. $INTC and $IBM may/will challenge. There are a couple other very small wantabees. A year or two from now may see a change but that's largely beyond my investing horizon.
bsafriet: @grcjr $NVDA $AMD $INTC $IBM Thanks for sharing that intelligence with us. I've been reading same stories and didn't think that ASICS or FPGAs were viable alternatives for the AI/deep learning application. Market uses any trumped up sto ...
grcjr: @bsafriet $NVDA $AMD $INTC $IBM ... no insider info. Just my career in High Performance Computing. It is really tough to filter the noise. I've reading posts by $MS and $NVDA today. It is tough to find the truth sometime.
traderbren: @grcjr $AMD - thanks, will turn on the volume and re-wind.
grcjr: $AMD CEO on CNBC. Very good interview. Bitcoin mining very small part of business.
bsafriet: @grcjr $AMD $NVDA Surprised both took the hits that they did today. $AMD stated at Q3 E/R conference call that GPU sales for bitcoin mining were not significant Q3 and would be inconsequential Q4. Similar story for $NVDA. Treating this pullback as a buying opportunity to reestablish my position in $NVDA that I sold to protect gains prior to Q3 E/R. Also long $AMD.
grcjr: $AMD $NVDA The current selloff of $AMD and $NVDA on analyst crypto concerns ignores the fact that the crypto part of $NVDA 's business is a very small part of their sales. New gamer platforms and new games as well as Artificial Intelligence/Machine L ...
Bridget: Notes: Lots of breakout today from squeezes: $DIA $GLW $BAX $AFL $CHRW $MCD $LEA $UNH $PII $FAST $XRT - lots of retail stocks that have been beaten down are showing some strength $M $ANF $TJX $BBY $THO $WGO - up big after earnings Banking stocks rallying today $XLF $KBE $BAC $C $SCHW $ETFC $AMTD Also credit cards - $V $MA $AXP Tech is a mixed bag $AMD $NVDA $ADI - pulling back $MSFT $NFLX - about to breakout Aeospace & Defense up today $HON $BA $LLL Shorting $ALRM $BSX $MOMO
grcjr: $AMD $NVDA - CNBC spot (finally) pointed out that the cost of bitcoin mining is too expensive (cost of HW and electricity). The techies have known this for some time. The most cost effective approach has been custom ASICs and even there its not really cost effective. Luckily, the bitcoin mining hit should not blow the earnings.
Wolf: $AMD Drifting through the 20DMA, starting to squeeze. Watch it if it gets above 11.50.
Wolf: $AMD #Cup-and-handle Is a cup and handle on a 5 minute chart a continuation?
grcjr: ...
The company name "Cray" has been around since 1972 when Seymour left Control Data Corporation to go on his own. Operating under a number of names as one Cray company failed, split, changed, merged, and/or sold. Merged with $SGI in 1996. In ...
grcjr: From Supercomputing 2017 (SC17): simple summary (more later) Huge amount of coverage of Deep Learning/Artificial Intelligence by vendors and users. Including a bit about the dangers, particularly hacking and spoofing these systems. Bullish: $NVDA, $INTC, $NVDA $MU, ... and did I mention $NVDA (they had over 250 employees at the conference) ? Semi bullish to neutral side note: $AAPL, $AVGO, $QCOM, $NXPI ... Although none of these were present, there was a lot of 1 on 1 and small group discussion about these. Neutral: $AMD (although the collaboration with $INTC using the $AMD graphics chip may work out), Bearish: $IBM, $HPE I'll post a bit more over the next week as I finish my notes.
DAN: @grcjr $NVDA $INTC $MU $AAPL $AVGO $QCOM $NXPI $AMD $IBM $HPE Great information, grcjr. Really appreciate you sharing this with us, and I look forward to your notes. $-)
DrScience: $AMD $INTC hookup on new chip package impressed both stocks' traders before the open, but both appear to be looking for some enthusiastic bulls to fight off the bears selling the news.
gwenzee: $NVDA I was late to the party but finally arrived on 10/23 @ $197.62. Reports this Thursday and I am holding over earnings. Arch rivals $AMD and $INTC will be collaborating on PC chips. IMO the real growth for NVDA is in AI and deep learning so this marriage shouldn't have a big effect. TP and buy ratings in Sept., Oct.,, and Nov. have been in $210-$250 range. And don't forget autonomous driving.
grcjr: @gwenzee $NVDA $AMD $INTC - A distinction. $INTC will still make their CPUs. $AMD will provide a special $GPU. From Tech Trader Daily: Shares of Advanced Micro Devices(AMD) are up 62 cents, or 6%, at $11.74, after the company this morning announced it has won a deal to supply Intel(INTC) with a custom-built graphics processor, or GPU, to accompany an Intel(INTC) microprocessor for building thin and light personal computers that nevertheless have higher performance. Power, heat, performance - tough to control all.
gwenzee: @grcjr $NVDA $AMD $INTC $GPU My point was that this "deal" will not topple NVDA.
rck89: $AMD any hope for this stock? Thinking of adding, but talking myself out of it! Any thoughts?
DrScience: @rck89 $AMD I'm thinking we wait for Santa and the Christmas gift-giving season.
rck89: @DrScience $AMD So now you tell me! This stock has been (is) the perpetual "also ran" since the 1970's! I just dumped this dog at a small loss - never more!
bsafriet: @rck89 $AMD actually appears to have put in a bottom. The pop above $11.00 is encouraging, but it has faded back to $10.90. I believe that the sell-off is overdone, but would wait for a confirmation that the selling is indeed ove before re-entering. I'm long and holding.
grcjr: $INTC up another 2.5% today. $AAPL news that they are moving to $INTC for next iPhone and that current iPhone is dual sourced (so I infer that $QCOM is not in the current new iPhones as much as they would have been). $QCOM down 7.34% today. If $INTC can provide chips to $AAPL they can do it with others. I believe $QCOM will be down tomorrow and perhaps much more over time. I'd be short. $INTC is not done going up. Unfortunately $AAPL and $QCOM will not be at the Supercomputing 17 conference in November so I won't get anything from them. But $INTC may have some announcements. I will be reporting on actionable info in $INTC, $AMD, $STX, $MU, $CRAY and others from the conference.
bsafriet: $AMD down 8% on MS downgrade. PT $8.00 based on lack of momentum in X86 processors. This is getting hard to hold! Long small position.
grcjr: $AMD - even this ticker is up today in the premarket.
bmcguire04: $AMD Any suggestions on $AMD this morning after earnings yesterday? I pulled my stop so I wouldn't get stopped out at the opening bell but not sure how to play it from here.
grcjr: @bmcguire04 $AMD - I'm not planning to do anything until support is found. At that point I'll look and decide whether to reenter or not. Likely, I will have found a more promising ticker by then. If you are still holding, watch for a bounce. If it bounces I'd be selling. If it fails to hold, I'd be selling. At this time, $AMD is sitting on the 200 dma, below the 20dma and 50dma. Not very encouraging.
Henry: @bmcguire04 $AMD It's not the stock it was in 2016. People keep going back to the well on broken stocks. The good news is that it has been in a range of 10-15 all this year. At some point it will trade toward the top of the range, but it may test the lows before that happens.
grcjr: $INTC TheFlyOnTheWall is reporting aggressive put buyer ahead of earnings. $INTC reports tomorrow after the close. They mention $AMD earnings as a possible supporting reason. Protecting $INTC gains. $INTC did hit another 52+ week high
bsafriet: @bmcguire04 $AMD Sold off on Q4 guidance for a 15% decrease in revenue (12-18%). Bottom of range is above consensus estimates. My shot at Q4 eps based on midpoint rev was also above consensus revenue. Another possible reason for the selling was the remark by the CEO about sales of GPUs for crypto currency mining. She thinks they've peaked and has no plans for aggressively pursuing that market. Some concern that $AMD is conceding that market to $NVDA. $AMD revenue historically is down in Q4 due to sales to game console makers peaking in Q3 for the holiday build cycle. My take is that the selling is overdone and expect price to rebound. Long stock and options.
bsafriet: @bmcguire04 $AMD I'm long $AMD, $INTC and $NVDA. All have excellent growth stories and decided not to try and pick THE winner and bought positions in all three. Admittedly, $AMD is the smaller of the 3 positions.
Ottawagreg: $UCTT ER is this afternoon after the bell. Given the $AMD situation just yesterday, and repeated mentoring by DAN not to hold into earnings I realize that it is safest to sell before EOD. I am holding 100 shares at pretty much break even. It was at a high $34.59 last Thursday and trading now at $32.66. Would it be crazy to hold 50 shares into ER? I realize it is a gamble, but curious about the thoughts of others on the risk/reward of this idea. THANKS!
bsafriet: @Ottawagreg $UCTT $AMD In General, I think this is a good strategy if you have gains to protect (@bridget uses this strategy and passed it on to me) Given current market conditions (see my post below), I think a better choice is to sell all 100 shar ...
Bridget: ...
$AMD - is this move foretelling of what we will see from $INTC?
$CMG - big miss on earnings. The bad news keeps coming. But the selling seems to have stopped. Lots of overhead resistance
$T - new lows, could go lower
$ALK - big selloff, no sign of b ...
:
rachel: ...
$AMD – big selloff. Support at $12…but this is a broken stock. Ignore it!

China Down:

$BABA -- breaking down on volume. Stay out of this. Earnings on 11/2…but a lot can happen between now and then. Don't use the hope ...
Bridget: Earnings after the close: $AMD $CMG $TXN $AKAM $T Earnings tomorrow morning: $BA $FCX $V $KO $LUV
bsafriet: $AMD Crashing A/H's , beat Q3 eps and rev and guided rev to be up 20%+ for year, BUT guiding Q4 rev to decrease by 15% yr/yr. Last was $13.31, a/h low 13.00.
bsafriet: @bsafriet $AMD at least part of the projected Q4 revenue decline was attributed to Q4-16 having 15 wks vs Q4-17 having 12 wks but not sure I heard this correctly. Note that AMD is referring to the Oct quarter as 2017 Q2 vs all others desiginating th ...
bsafriet: $AMD Gross margin expansion up 2% y/y to 33%. Outlook is for 34%., 2018 > 36% and 2020 expected >40%. Very positive for eps. The long term financial model is for eps > $0.75.
bsafriet: $AMD. Clarification of #weeks in quarters: Q4 2017 based on 13 weeks Q4 2016 was a 14 week quarter This difference accounts for approximately 50% of guided Q4 2017 y/y revenue decrease of 15%
DrScience: $AMD According to some, this is a highly anticipated quarter for semiconductor stocks, and $AMD kicks thing off in their report after the bell tomorrow. After a volatile previous quarter, pushing the stock up into last earnings release, investors have been a bit less sanguine about bidding the stock up into this quarter's release. Good news could set up a move toward the $19 target, and pull all the semis with it, or bad news brews up a recipe for disaster if the company misses after all the AI and crypto-currency hype. FD: I'm long covered calls at the 14, 15, and 16 levels.
grcjr: @DrScience $AMD - I've been trying to get a handle of the tech stocks. After a nice run, is it going to be tougher to meet or beat expectations. I am going to trim my Calls and hold my stock in $AMD and other tech positions. Thanks for your thoughts.
JBed: $GILD bounced off the 50 MA - waiting to see how high. $AMD expecting move upward next 1-2 days after consolidation.
Bridget: $AMD looks to be making a run to earnings on 10/26
grcjr: @Bridget $AMD - Good morning @Bridget. I've been adding recently ... twice this week. Will trim Call position prior to earnings. Thanks for the posts.
StockMarketMentor: A Price Alert has been triggered for $AMD Advanced Micro Devices Inc.. Click here to view associated video clip: http://stockmarketmentor.com/stockanalysis.html?ticker=AMD&clip=92010
grcjr: $AMD making nice move on news of a "New AMD Embedded GPU Delivers Up to 3X Performance-Per-Watt for Low-Power Embedded Applications"
grcjr: $AMD still moving ... currently up 6% for the day.
champ: @grcjr $AMD ---- Strength is attributed to #Vague M&A speculation....Be Aware.
grcjr: @champ $AMD $NVDA - Thanks for the post. There has been buyout speculation on $AMD going back at least a decade. There have been times they could/should have gone out of business. I'm happy they made it so far. I've not found any fresh posts regarding M&A. I believe it would likely be good for $AMD to be acquired. Other news: StreetInsider reports record short interest on $AMD. This could be fueling the rise today following the new product announcement. $NVDA also makes low power GPU chips. I will get a better view on the competitive position of the two at the Supercomputing conference in November. For now, I'm very happy with my stock and option positions in $NVDA and $AMD. Regards.
DrScience: $INTC and $TXN hitting all-time highs while $AMD and $NVDA languish. Safety trade? $INTC breaking out from a double (triple, if you look at the weekly chart) top. Blue sky. $TXN breakout from VS working well, On the weekly chart, a steady incline with some bumps. Stock really extended, appears to need a pullback to buy, but if you're in, ride it till it bucks you off.
bigbartabs: @DAN $TSLA $AMD $NVDA ... you can bet that Tesla went to a lot of other sources first... like Intel. So for it to turn into a deal with AMD... Tesla might not have had that compelling of a story to tell.
harrylan1: @DAN $NVDA $TSLA $AMD cnbc issued a correction that states "GlobalFoundries CEO Sanjay Jha mentioned Tesla as an example of a company working with chip fabricators, but did not specifically say that it was a GlobalFoundries customer." GlobalFoundries is the spinoff from AMD that was originally reported to be working with tesla.
Wolf: #Good-news_Bad-news. The good news is I bought $AMD. The bad news is I bought $NVDA. A little more good news is I BTO weekly 185 puts....
DAN: Good morning. But it's not a good morning for some of the leaders in this rally. Apple ($AAPL) has an iPhone that has connectivity issues -- and connectivity is the key selling point! This morning, Raymond James published the results of a supply-c ...
DAN: @harrylan1 $NVDA $TSLA $AMD Hmmmm. This is interesting and might be profitable!!
Henry: @DAN $NVDA $TSLA $AMD According to Twitter, CNBC hasn't said one word about this story this morning one way or the other...odd
grcjr: $NVDA $AMD $TSLA - a thought: $TSLA is only one car maker working on driverless technology and their volume is not that large. The question I want to answer is whether $AMD will be able to grow their market share for a new chip that may not exist yet. Also when will volume shipments begin. I believe that $NVDA is still the leader in this segment.
bigbartabs: @Wolf $AMD $NVDA #Good-news_Bad-news ... I sold a pretty big position in $SOXL yesterday... glad I did.
Lynda: @grcjr $NVDA $AMD $TSLA I am sure you are correct. However the market doesn't always behave rational, you are dealing with people's emotions and it's difficult to predict the reaction.
Visit the Trading Forum to join in the discussion.
| | |
| --- | --- |
| Stock Price | $USD 9.84 |
| Change | -2.53% |
| Volume | 39,328,900 |
Advanced Micro Devices is a semiconductor company with manufacturing, research and development, and sales and administrative facilities throughout the world. It provides processing solutions for the computing and graphics markets.
Request Video of AMD
Already a member?
Sign in here.
Earnings
April 25th, 2018 - 2018 Q1 Earnings
May 1st, 2018 - 2018 Q1 Earnings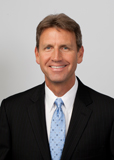 Dan Fitzpatrick
Stock Market Mentor gives you EVERYTHING you need to succeed in the market; all in one place. How easy is that? Dan Fitzpatrick and his elite community of traders share trading ideas, strategies and much more. Dan Fitzpatrick--a world class Technical Analyst, trading coach and regular CNBC contributor--gives you access to all of this with a 14 day FREE membership. Get started TODAY and start trading better TOMORROW with the following premium content:
Nightly video Strategy Sessions with a game plan for tomorrow
Got a stock you want Dan to look at? Just ask.
Patent pending video alerts instantly delivered to you when one of Dan's trading signals is triggered. This is not your typical price alert. This is a short video explaining the action you need to take to make money. No more "Woulda, coulda, shoulda"
Access to over 55,200 stock analysis videos
Access an ever expanding library (55,200) of educational videos that will save you time and make you money
Join a team of friends and traders that have one thing in common; a burning desire to succeed.

Become a Member Today!
Gain immediate access to all our exclusive articles, features, how-to's, discussion group and much more...
Satisfaction Guaranteed!
Your Stock Market Mentor membership comes with a 14 day, no questions asked, 100% money back guarantee!