Advanced Micro Devices Inc. (NASDAQ:AMD)
Bands Volume 200 SMA 50 SMA 20 SMA Videos Alerts Articles Events

tigerjohn8: $AMD fell like a knife from 13 to close to 12 . Found supported at 12 a number of times in last month. I took a small position
DrScience: $AMD dipped below the 200 DMA to start the week, but has rallied back above the 50. Looks like the stock has a little more gas in the tank. Still, I'm bidding on OCT 15 Calls @ .45 to cover some stock ahead of the long weekend.
woodman: #Tech - some charts of interest: As #Risk-Reward trades among tech stocks on my watchlists (due to support/where you can put a stop): $AXTI $CAMT $AMD $POWI $MPWR Others on my tech list with interesting charts: $NVDA $NOVT $STM (multi top cup and handle) $MCHP $ORBK $EXTR (made the cup but not really a handle yet) $KEM (hard to buy b/c doesn't pullback much)
vfr777: $AMD bouncing off 200day (dead cat bounce?) bought small. Will watch to $13.00 in the short term
Forexpro: Re: #E-MiniFutures Hi, Friends, The accompanying chart is drawn from the previous high in yesterday's regular session to today's regular session low. There's a fair-sized gap to be filled, but as Dan often reminds us, there's no requirement as to timing. I've been short once in the E-minis, profitably, and I should have stayed a couple of contracts short. I'm just reluctant to give anything back. I got out of bullish option positions in $GS, $HON and $AMD, with the $GS dismount an expensive one. Pity. My guess is that bounces will be sold pretty quickly, and that we'll need a catalyst to retake much of the lost ground for the current session. I'm wrong all the time, of course. Let's hang on to our dough; all the best!
LeapingElk: @Forexpro $GS $HON $AMD #E-MiniFutures Hello @Forexpro! We had discussed the viability of the Iraqi Dinar a long time ago. Well, I bring up the topic again only from the stand point of educating myself at least to be a spectator. How does one watch a particular currency on Forex? There must be a particular website and you may have an easy way to track and follow currencies. Could you enlighten me on the what, where, when, and how of this whole market? Thank you for your thoughts.
Forexpro: @LeapingElk $GS $HON $AMD #E-MiniFutures Hey, LeapingElk, Here's hoping that you're doing well. Many brokers offer live prices on the major currency pairs, with naming conventions that are slightly different from shop to shop (so, at Interactive, EUR/GBP is EUR.GBP; at ToS it's EUR/GBP). For pairs that are pretty much priced on a best efforts basis, like USD/IDR, Bloomberg (https://www.bloomberg.com/markets/currencies) at least offers a way to keep track of broad changes. Today's exchange rate vs the USD, for example, is quoted at 1178.10 IDR to the buck. I have no idea where they obtain the data; one of the UK or EZ banks that works in the region (e.g. Standard Chartered) might offer a best guess. Hope that helps a bit; all the best!
audrina0904: $NVDA - looks to be a blowout qtr...traded all the way down to 156/share prior to release...after earning release, now trading up around $170...$AMD is also a winner and grossly oversold IMO
Bridget: $AMD bouncing off the 50dMA
issues: @Bridget $AMD you call that "TINY"/ minuscule flip a real bounce? Oh well, I guess if that's the pivot I will add. Thank you madam!
Sher: $ON – Shoot, I can't seem to win for losing when it comes to holding positions into earnings – $AMD sold off hard (along with my substantial call position) following a nice earnings beat – $ON, however, reported a $.10 earning ...
DrScience: $AMD has pulled back to the 50 DMA after earnings. MACD is starting to move to the downside, which, to me, presages some sideways action, and possibly a drift down to the 200 DMA. Sold SEP 12 Puts @ .41 to reacquire stock sold on earnings.
grcjr: #OT #gamers $TTWO $EA $ATVI and $NVDA $AMD - If you have not read the book "Ready Player One" you might not really be a gamer. Spielberg's movie version opens spring 2018. See the teaser. Impress your kids. I do believe that the movie will boost the sale of games, game machines and VR.And $NVDA and $AMD fuel the game machines.
Junior1: $AMD BTC AMD Aug 18 2017 16.0 Calls @ 0.05 Sold originally for @ 0.62
Wolf: $AMD Reversal off the 20 DMA. Low risk entry.
audrina0904: @Wolf $AMD Their numbers were great and there was a sell the news, correct?
Wolf: @audrina0904 $AMD They didn't beat last year, but the Tech sector sucked them down with it. I stopped out this morning, but looking for another entry if $QQQ reverses.
Henry: $AMD I was short the Aug 16 calls. I closed those for a 50% gain and am completely out of the stock
Henry: $AMD This is why analysts get paid so much: From Market Watch "no less than 10 of the 31 analysts surveyed by FactSet to raise their price targets. The average target price has increased 11% to $13.7 Seriously $13.7 is that the best they could do? Baird went to $20 Yes!! Stock is trading off it's extended hours high 15.33 at 5 mil shares
DAN: With all of the attention given to endless reality show in Washington DC, the fact that the FOMC is going to make a decision on the fed funds rate today slipped under the radar. Well, their latest decision will be released at 2 pm today. A rate hik ...
StockMarketMentor: A Price Alert has been triggered for $AMD Advanced Micro Devices Inc.. Click here to view associated video clip: http://stockmarketmentor.com/stockanalysis.html?ticker=AMD&clip=88382
DAN: @Henry $AMD What amuses me is that these analysts get paid a lot of money, and they are always late. Where was the guy (or lady) who was pounding the table BEFORE earnings, telling clients to "buy, buy, buy" before earnings were released? Answer: nowhere to be found. So now, they're bullish on AMD and their price targets are 12% below the current price. Jeez, I want a job like that. (I'm raising my price target on Amazon from $500 to $553.)
Junior1: $AMD Fading this move: STO 18Aug 16.0 Calls @0.62
DrScience: $INTC Big bet (10,000) in AUG 35.50/SEP 36 Calls. Billed as a Calendar Call Spread @ .04 debit, it could be some sort of volatility play for earnings on 7/27, the dividend on 8/3, and $AMD earnings tonight. Overhead resistance at the 50 DMA then 200 DMA. Of course, all bets are off if the company reports good earnings and the stock flies above 36 and keeps going. ;-o
grcjr: @DrScience $INTC $AMD Hmmmm. I'm about to reduce my $AMD exposure with earnings coming after the close. $INTC? I mostly just hold, buying a bit when down, selling a bit when high.
Bridget: #Notes: $XLF and $XLE saw a nice turn $XLB and $XME continued higher $XLV and $XBI - down on uncertainty Earnings today: $GOOGL - gap down $MCD - breakout higher $CAT - breakout higher $STX - gap down and bounce $LLY - pullback to support $MMM - gap down $UTX - break down Earnings to come: $WYNN $BA $X $KO $CMG $T $AMD $MTSI - working $JD - working $CC - working $SYMC - working $BOFI - breakout $FOSL/$JWN/$GPS/$JCP - rising from the grave $DRI - breaking down from squeeze $PLAY - starting to look toppy $ZTS - break down from squeeze $LITE - slight pullback $VEEV - slight pullback IPOs $IPO - this IPO ETF is at all time highs $BL - breakout $ADSW - new high $JHG - top of the range
bsafriet: $AMD $AMD beats, eps $.02 vs consensus for break even qtr, revs also beat $1.22 bln vs $1.16 bln. Raised guidance. Shares up a/h trading at $15.30 + $1.19. Long Aug'17 $13/$16 debit call spread at $1.23
Geewhiz: $AMD @henry Thanks for your ideas on covered calls for this stock.
Henry: @Geewhiz $AMD YW if the stock makes in to $17 by expiry I'm happy to be taken out.
Henry: $AMD is frisky this am. Sold some Aug 17 covered calls on Friday
Sher: ...
$AMD – Took profits on Aug. $14 calls on this morning's pop – They report tomorrow and, historically, I don't fare well holding into earnings.

$BZUN – Insane move again, today – STC Aug. $30 calls (bought Friday) ...
Sher: ...
$AMD – Took profits on Aug. $14 calls on this morning's pop – They report tomorrow and, historically, I don't fare well holding into earnings.

$BZUN – Insane move again, today – STC Aug. $30 calls (bought Friday) ...
Vehid: Low risk entry point for $AMD?
issues: @Vehid $AMD could go lower.
bsafriet: @Vehid $AMD Barclays downgraded stock yesterday by 30%, big reason their new server processor doesn't measure up to Intel's, and isn't getting much traction in the market place. As was pointed out to me by someone here (sorry I forget who), $AMD has been trading in a channel going back to mid May. Using my chart, $AMD looks to be about 25% penetration in channel. Not bad, but you could do better for an entry (I'm waiting). Reports Jul 25 AMC. I am going to wait for the earnings call and listen to management's story and what the data for the Q2 actually shows before jumping back in. Hope this helps.
Henry: @bsafriet $AMD That's different than an article on the Nasdaq site. http://tinyurl.com/ydyexduo #OT I built a new desktop with the Ryzen 5 and am very pleased. Building was not hard. In the old days you had to buy screws and standoffs. The hard drives just clip in.
Vehid: @Henry @bsafriet @Henry $AMD My one more strong reason for waiting is that I am OTM! Anyway, The price dropped and recovered. Isn't that a bullish sign? #OT @Henry Used to build and sell 20 years ago, haven't done it lately. When I miss those days, I go play with my Raspberry Pi :) .
Sher: $KEM – Up nearly 2% - Doesn't report until the 27th and earnings/revenue projections look to be "killer" (238% & 52% increases over prior year) – Long Aug. $15 calls. $JD – Class leader – Aug. $41 & $42 call positions up 50 & 62%, respectively. $SCHW – Like post-earnings turnaround (reported B/O, pretty much in line with expectations) – Think done going down, for now, & phase 3 pending – Long Sept. $43 calls (underwater 30%) & will likely add before EOD. $CZR – Stock now up 4.4% & Sept. $12 calls, 75%... $AMD - Added to Aug. $14 call position Earlier posts: $JD - "Jumpin" - Phase 3 momentum - Short phase 2 PB, yesterday, (thank God!) - Just broke through R2... Casinos on the move - Long $CZR Sept. calls - Adding here - ER, 8-1-17 - Impressive expectations after 6 losing Qtrs.
DAN: @Sher $KEM $JD $SCHW $CZR $AMD Nice bunch of position, Sher. Love it!
Sher: @DAN $KEM $JD $SCHW $CZR $AMD - "Danke sehr"...
Wolf: $AMD Bouncing along the 20DMA. If it breaks above 14, it will probably make an earnings run. Earnings 7/25.
Sher: ...
$AMD - Doubled August $14 long call position @ $1.38 on pullback to S1 support level - Nice progressive squeeze higher on weekly chart - Think Feb. $15.55 high very doable.

$EEM - Added to Aug. $42.50 long call position - Stellar L-R weekly chart.
...
champ: @Sher $JD $AMD $EEM $CALA ------ On $JLBU they reported News...good June prelim #Traffic results and they are moving up thru multi-month resistance.
Sher: @Wolf $CY - This one really has been a great performer - I'm currently courting $AMD, which I'm wishing I'd spun off at the open!
Sher: ...
$AMD - Well, I seemed to have added to my August call position just in time for a 26% phase 2 sell-off... "Thit"! I should have followed my original instincts and sold ATO when I had a nice gain.

$SCHW - Added to Sept. $43 long call posit ...
Wolf: @Sher $CY $AMD Thanks for reminding me. I set a bear trap with weekly13.5 puts. Just bought shares @ 13.64 against half the puts.
grcjr: $AMD nice bounce in the pre-market.
Forexpro: ...
Jefferies' analyst, who evidently woke up in a bad mood, has cut $INTC to "Underperform", with a 29 price target. Preferences are $NVDA and $AMD. The WSJ reports that the government in Hong Kong eliminated the tax break for electrically-ch ...
Robert1965: $AMD Has anyone looking at this it has been up 3% today also Friday, it looks like an earnings run, looking to get a starter position, any suggestions would be welcomed
Robert1965: $AMD Is up and running for 2 days, looks like an earnings run any thoughts missed entry at 12.60
Sher: $AMD – BTO Aug. $14 calls @ $1.25 $BZUN – STC July $25 calls for $1.60 & 27% gain – 1 day trade $CELG - Took profits on July $122 & $123 calls $JBLU – Leading the pack, today (2.7% gain) – Nice phase 3 reversal in play – Sept. $22 call position up 31% $SHAK – Threw in the towel on this slow bleeder and STC Sept. $35 calls for 30% loss - It'll probably be acquired, now that I'm out!
traderbren: $AMD - after a pop this morning, it is not trading to the low. Bearish candle.
rbrown2222: @traderbren $AMD Draw trend lines across the top and bottom, trade the swings long and short until it stops working. About a $2.50 to $3 trade each way
Vehid: @rbrown2222 $AMD Going to try it next low; if it comes!
BocaRick: #SEMIs up premarket, $NVDA $AMD $MU, oversold bounce?
hammid: $AMD making gains against $INTC? I work abroad and get 99% of my news from YouTube. The expat life! One of the YouTube channels I watch is Linus Tech Tips. I'm not the biggest fan of Linus, for various reasons, but he has started doing something that I find fascinating. Using his Amazon affiliate data, he has started highlighting what his viewers have been buying each quarter. According to his analysis, $AMD market share for CPUs rose from 7% to 29% in one quarter based on purchases through his Amazon affiliate code. Not exactly scientific, and borderline creepy, but significant all the same. The link to the video is as follows: https://www.youtube.com/watch?v=RqGCXAHa3g8
Henry: @hammid $AMD $INTC #OT I never watch you tube ads, but your link opened with an ad for War of the Planet of the Apes. Imagine Patriot, Saving Pvt Ryan and Apocalypse Now with people and monkeys, helicopters and machine guns. Didn't get to watch all of Linus. I'll get back to you
Henry: $AMD is holding its gains
tigerjohn8: $AMD I got out EOB yesterday and this morning. A nice ride the last 3 days. will consider reentering if it comes down to it's moving averages around 12
Robert1965: $AMD missed the low of the day for an entry, had order fro 13.38, what a % this has gone up in the last 3 days!
cmaxwel1: $AMD is up before open. Looking to sell into rally at $13.50 on open.
Henry: @cmaxwel1 $AMD Excitement about a new server chip. Currently $INTC has 99% of the market http://fortune.com/2017/06/21/amd-epyc-intel-servers/
Robert1965: @cmaxwel1 $AMD question why not sell in PM $AMD up to 13.65
Henry: $AMD new high for the day
grcjr: @Henry $AMD - Choppy recent up trend making higher highs and lows. It has filled the recent earnings gap down. Encouraging. Probable resistance above current price. It is sitting at the upper 3rd std dev so I'm expecting it to rest soon. Long.
Henry: @grcjr $AMD I see resistance at todays' high. It was a $10 stock on 5/1 so it''s had quite a move. My son tried to get me to buy the stock back when it was 5 or 6. It took me a while to listen.
indigo1948: @Henry $AMD - nice movement - kicking my self for selling my Sept 15 calls too early - took profit but left a lot on the table.
issues: @indigo1948 $AMD stop moved up to $12.97! Thanks!
maxabella: $AMD #BTC #ETH. This will continue to run. Twice normal volume today.
cmaxwel1: @maxabella $AMD #BTC #ETH (Sold position today in $AMD.) raising capital for end of July Slump.
maxabella: @cmaxwel1 $AMD #BTC #ETH Sold to me! Happy trading! :)
grcjr: @Henry $AMD - does he have an $AMD processor in his game machine?? :-)
Henry: @grcjr $AMD I asked, it is a 5 yo Intel processor.
DrScience: $AMD traders liking the stock this morning on the back of Dell's order for gaming PC processor.
Sher: @DrScience $AMD - Yup... Picked up a few calls, yesterday.
indigo1948: @Sher $AMD -big call volume buying in Sept 15 calls -
Sher: $BZUN - STC shares bought yesterday for small profit - Not liking today's action. $AMD - STC Aug. calls $12 calls for 51% gain...1-day trade. $MGM - Back in with July $33 calls @ $.98 after taking profits, yesterday, in July $32 calls. $AUPH - Stock up 8.5%, today - Have been long July $7.50 calls that have been perilously close to worthless - Added to position, earlier, in anticipation of a light at the end of the tunnel, or before expiration, at least!
JJT1: @Sher $AMD $ON $BSX $EEM $MGM $WYNN $X $BZUN $SWIR I still have my $MGM Aug 32 Calls. Up about 25%.
Sher: $ABBV - Back in Aug. $70 calls @ $2.34 Taking profits on $MGM & $BSX calls, for now... $AMD - BTO Aug. $12 calls @ $1.15 - Also long July $16 calls in $ON $BSX – Nice reversal – Aug. $27 calls up 28%, today $EEM – Back above 20 & 5-day MA's – Temporary bottom in, 6-15-17 – Added to July $41 call position @ $.85 $MGM – Upside momentum continues – About to take out prior high – 13G filing by T. Rowe Price, 5-31-17 (6.7% share ownership) - Long July $32 calls - $WYNN also 'winning'. $X – Added to July $22 calls, Friday – Also short Jan. $22 puts $BZUN, $SWIR – Taking small positions in both
bsafriet: @issues $NVDA Long $NVDA and no plan to sell any part of my position. As before, $NVDA's next earnings report will expose Mr Left for what he is - a self-serving opportunist. I personally think his analysis was rather shallow. Competition? $AMD ...
martyrb3: $AMD Continuing to move up. Long
Robert1965: $SMH looks like $NVDA $AMD are off their highs, and heads for the open price, anyone adding
champ: @Robert1965 $SMH $NVDA $AMD ----- I sold $NVDA today....this trade could be over with for now....traders/investors are taking profit....its now down around $12 from the high, way to late to add but know-one really knows....but for me its time to move on because the stock might need to rest for awhile...?
Henry: @JBed $NVDA $AMD #AnderwLeft at Citron strikes again http://www.citronresearch.com/nvidia-trade-back-130/
Wolf: $AMD Sold half my position pre-market @12.84. Long 12.5 weekly calls @.25 and 12 puts @.14
DrScience: $AMD $BABA both stocks hammering back to the top of the days' range.
grcjr: $AMD - jumping again at the open. Currently pushing the upper 3 std dev BB. Three day rule? I'm not thinking so. Volume still looks ok. Will watch for expanding BBs.
Vehid: @grcjr $AMD Glad that I did not sell last week because of the rumor!
grcjr: @Vehid $AMD $NVDA $AAPL $INTC - both $AMD and $NVDA are very much a part of the product mix people are buying today. Huge compute cluster farms, Artificial Intelligence, Sony Playstations, $AAPL computer systems, $INTC computer systems, Nintendo, pads, cell phones, BitCoin mining (although ASICs may be the best way to go). A very full spectrum of product usage.
Vehid: @grcjr $AMD $NVDA $AAPL $INTC Correct. Last couple of weeks first there was a rumor that Intel is going to license AMD graphic tech and price went up. Then both sides denied and price dropped and I was thinking of getting out of my position as it was going side way and nothing in near future was expected. Apple new this week was a huge surprise! Looks like keep and stay sad worked better than sell and become sad in this case!
Bridget: @Robert1965 $AMD I'm also holding off right now
Aragorn: @Robert1965 $AMD 12.19 must hold the 50 but that is a shooting star candle and not good looking lets see how it plays out I have calls from yesterday I may add on any bounce. Another stock service put on a considerable trade on this one today so I think when it spiked that was their membership buying calls. The brokers follow his trades carefully. Edited for spelling
Robert1965: $AMD Thanks to all
Robert1965: $AMD anyone buying @12.38, I looking to add if it dropped below open, but now not too sure, the way it dropped from 12.64
sierramp: @Robert1965 $AMD I wouldn't stick my toe into that water, not my style. I'd wait to see what happens tomorrow but then I'm more risk averse than many. Good luck!
traderbren: $AMD - getting a solid bid. Holding June $10 Calls.
DrScience: $AMD up almost 5% this morning on no news. Bounced from the 200 DMA on Friday, but a downward sloping 50 DMA likely to prove resistance another .50 higher.
traderbren: $AMD -- FYI -- $AMD near session highs as Apple chooses Radeon for iMacs
traderbren: $AMD - decided on a bottom-fish trade with the June $10 calls @ 80 cents.
Sher: @traderbren $AMD - I debated reentering $AMD, but ended up taking a position (stock & July calls) in $ON, Wed., based upon it's 1-year growth rate of 31.5%, compared to $AMD (16.6%), $CY (12%) & $MU (7.3%) - Hope we're both right!
Visit the Trading Forum to join in the discussion.
| | |
| --- | --- |
| Stock Price | $USD 10.09 |
| Change | -0.20% |
| Volume | 11,014,500 |
Advanced Micro Devices is a semiconductor company with manufacturing, research and development, and sales and administrative facilities throughout the world. It provides processing solutions for the computing and graphics markets.
Request Video of AMD
Already a member?
Sign in here.
Earnings
January 31st, 2018 - 2017 Q4 Earnings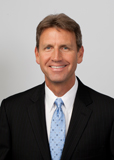 Dan Fitzpatrick
Stock Market Mentor gives you EVERYTHING you need to succeed in the market; all in one place. How easy is that? Dan Fitzpatrick and his elite community of traders share trading ideas, strategies and much more. Dan Fitzpatrick--a world class Technical Analyst, trading coach and regular CNBC contributor--gives you access to all of this with a 14 day FREE membership. Get started TODAY and start trading better TOMORROW with the following premium content:
Nightly video Strategy Sessions with a game plan for tomorrow
Got a stock you want Dan to look at? Just ask.
Patent pending video alerts instantly delivered to you when one of Dan's trading signals is triggered. This is not your typical price alert. This is a short video explaining the action you need to take to make money. No more "Woulda, coulda, shoulda"
Access to over 52,200 stock analysis videos
Access an ever expanding library (52,200) of educational videos that will save you time and make you money
Join a team of friends and traders that have one thing in common; a burning desire to succeed.

Become a Member Today!
Gain immediate access to all our exclusive articles, features, how-to's, discussion group and much more...
Satisfaction Guaranteed!
Your Stock Market Mentor membership comes with a 14 day, no questions asked, 100% money back guarantee!