Advanced Micro Devices Inc. (NASDAQ:AMD)
Bands Volume 200 SMA 50 SMA 20 SMA Videos Alerts Articles Events

bsafriet: @CHOFF $NVDA $SGH $AMD $INTC Thanks for the updated info in your post. Hope all is well.
Vehid: BTO $AMD 18-04-20 CALL 11.5 ($0.150) $JNUG 18-04-13 CALL 15.5 ($0.370) $TSLA 18-04-20 CALL 330 ($3.5) $URBN 18-04-06 CALL 39.5 ($0.3)
Junior1: @Vehid $AMD $JNUG $TSLA $URBN Pretty low deltas on all of these. But one never knows... good luck!
Vehid: @Junior1 $AMD $JNUG $TSLA $URBN common denominator of all is that they are cheep and my risk is very low. If market starts to move, as it looks like starting, these move high, much more than what I paid to buy them. Good luck to everyone!
Junior1: @Amykris $nvda And they'll be winning the Graphics Card business as they're focusing on gamers and letting $AMD have the crypto miners.
Junior1: @optionswealth $NVDA $FB #Tech #fastmoney Last night, "final trades" were buy $NVDA, $AMD, sell $MU... hmmm
bsafriet: ...
Just a reminder to anyone with the remotest thought of shorting $NVDA today — their Investor's day is tomorrow afternoon starting at 3:00 PM EDT and their GPU Tech conference starts today and runs through March 29. I expect both will be ...
CHOFF: @bsafriet $NVDA $SGH $AMD $INTC - $AMD has beefed up its sales to crypto miners. Only $NVDA has asked it's retailers to limit sales to miners and to offer video gaming clients first dibs. AMD has chosen to embrace cryptos and this is the suspected reason they gained a little market share last quarter. Quote from a recent article on the subject, "AMD is touted to be the biggest beneficiary of this demand, as NVIDIA made a conscious decision to shift its focus toward gamers." https://finance.yahoo.com/news/amd-makes-big-dent-nvidia-181200683.html I'm long $NVDA
DrScience: $AMD testing $11 support.
Maplesman1654: $AMD - Watching for support. Anyone interested here $11.32, or is it dead money?
tigerjohn8: @Maplesman1654 $AMD I only get interested again if it comes down to support at 10. Until then who knows which way it goes . Just my opinion
grcjr: $AMD at the lower BB. VS currently at 9% (not yet a 6%). Yesterday, it touched the lower 3stdBB for a very short time (long wick) but closed above. Although I am concerned about the general market, I view this might be a low risk buy point. I'm tempted but will watch.
DrScience: $INTC new high as $AMD and $NVDA mired in congestion. $MU may rest at the 55-level, but no guarantees. All have shown a peak in money flow even as a recent article in Marketwatch says they're all still cheap with average multiple of 16 vs. S&P at 17.
Wolf: $AMD Shot up 6% at 10:30, no news I can see.
Tony220397: @Wolf $AMD take over chart!
DrScience: @Wolf $AMD rumored to be a target for Dell ($DVMT).
Wolf: @DrScience $AMD $DVMT Fidelity news feed stinks. Where did you see the news?
DrScience: @Wolf $AMD I've embraced the dark side of the Force... Twitter. There were two thoughts, $MSFT and $DVMT. I went with $DVMT because I think Satya Nadella, CEO at $MSFT, is more focused on Cloud software.
DrScience: $AMD #TOS noting that two 3M share blocks traded at $11.60. Stock now testing the top of the opening range, above the 50 and below the 200 DMA's.
DrScience: $AMD testing the 8 EMA from below. Stochastics turning up. Long JUL 13 Calls @ 1.07
1winkie: ...
$AMD closed up 6.7% at $13.74 on Wednesday after its earnings report. AMD was raised to Buy from Hold at Argus, and the firm assigned an $18 price target. Argus thinks AMD has returned to sustainable and consistent profitability and growth and sees ...
DrScience: @gwenzee Awwww... you know I love ya'! Was just pulling your chain, waiting for $AMD earnings call. Thanks to @Henry for defending our honor. I had to get ready for the #SOTU party. I got to my seat just as POTUS/TICOTUS started to speak and promptly fell asleep. Missed the whole thing, but caught the highlight reel after the evening news.
CHOFF: $NVDA - likely to have a good week as it runs into ER on the 8th following the $AMD beat yesterday.
DrScience: $AMD reports after the bell this afternoon. The stock had a rocky 4th quarter, but erased the losses of 2017, has regained the 200 DMA and the 50 is sloping ever-so-slightly up. On the weekly chart, upward momentum reigns on the back of a MACD cros ...
DrScience: $AMD Beat, beat, raise... first reaction up -- wrong, then down -- reality sets in, and now nobody knows who's right. Processor exploits similar to $INTC problems are definitely on everyone's mind. I might be willing to take some at $12, but I'd like to hear management's take before taking the plunge. FEB 13 Covered Calls appear to be OK, but MAR and APR 13 Covered Calls could be overrun if investors like the risk/reward calculations. Press release: Company reported Q4 revenue of $1.48 billion, an increase over the $1.11 billion recorded in the year ago quarter and better than the analyst consensus of $1.40 billion on Capital IQ. Non-GAAP earnings were $0.08 per share, up from a year ago loss of $0.01 per share and ahead of expectations of $0.05 per share. For Q1, the company is targeting revenue of about $1.55 billion, plus or minus $50 million, vs. the Street view of $1.24 billion, if comparable.
traderbren: $AMD - worked its way back after getting knocked down below $12 after the bell.
CHOFF: @DrScience $AMD $INTC - numbers were good. It was $AMD mention during the ER call that they may be subject to litigation and side channel vulnerabilities/exploits that spooked investors from what I gather.
DrScience: @CHOFF $AMD Press release offered the dry statement on risks. I want to hear management's color. Earnings call starts in 15 minutes.
CHOFF: @DrScience $AMD Indeed, I'm particularly interested to hear if these same vulnerabilities are apparent in all the semis and how it affects $NVDA.
DrScience: @CHOFF $AMD $NVDA My understanding is that though $NVDA's GPU's have vulnerabilities, the issues are not in the same category as CPU issues in the news. I think Nvidia and AMD (more so), both have greater risk built into their Bitcoin mining utilization models.
CHOFF: @DrScience $AMD $NVDA - perhaps you are right. If we are assume that all have vulnerabilities, then the customer must still choose one of them or go without altogether. In that case, I'll take the market leader.
DrScience: $INTC moving to new high after 10% move on Friday in response to earnings release. $AMD reports tomorrow after the close.
bigbartabs: @grcjr $INTC $AMD ... the hardware world... I was in tech for 31 years... all software and related... more management than tech. Drop me an email sometime... kb-2 @ rkbventures.com ... we can chat off line.
DragonFly: $AMD - started position this morning as the 20dma crosses the 200 dma Very bullish forecaster. Yes I know it reports tomorrow - stop in place.
champ: @optionswealth #StocksFebruary ---- I have a few on this list that I'm watching for re-entry right now....I have a small position in $PXD and also on my #Watch Buy list for re-entry is..... $XEC $AMD $FCX and $TJX and a add on $PXD.....OK, Thanks.
ROSEY: @grcjr @bigbartabs $INTC $AMD My original " many thanks" post yesterday did not seem to register...possibly because I spoke of store for gar lic olives, or some thing i've done. Any arrests yet (flaws exploitation) ?
DrScience: $INTC Sold MAR 50 Calls @ .82 against JAN 2018 50 Calls @ 2.13 to lower cost basis in #LEAPS Sold MAR 50/55 BeCS @ .86 on the thesis that, as @grcjr noted, the other shoe has yet to drop on processor flaw issues. Of course, $AMD earnings (next Tuesday ) could blow this thesis to an outhouse in some, as yet, unnamed foreign country. If that occurs, we'll roll up and out to keep the trade alive through the traditionally slow 1st quarter for semiconductors.
grcjr: $INTC $AMD - CNBC just interviewed Intel's CFO. The Intel CEO was interviewed last evening.

[on soap box ... my comments below in brackets]

The CFO did not deny the possibility of set asides for customers not able to get the performance they expec ...
grcjr: $INTC $AMD - In response to a post by @DrScience I posted the following to OMM. Hear it is for SMM. Good morning. I realize that I have come down strong on the security issues and $INTC. In the shorter term I do believe $INTC will take a hit as additional information is released. In the long term, I do believe (see post earlier today) that it will not hit $INTC significantly. I could spin this by having $INTC quadruple their security efforts and cast $INTC as the world leader for these CPU based security issues. I did take a short term, profitable, long Call position playing their earnings. I also closed this already for about a 40% gain. I do have a long term stock position that I play options against.
bigbartabs: @grcjr $INTC $AMD ... I haven't learned what the issue is with Intel processors... but it seems odd that a processor itself would have a hacking problem... but rather the OS that runs on it. In a few workds... how does that failure happen? Thanks...
grcjr: @bigbartabs $INTC $AMD - The full description is highly technical. The short version of the current known part of this is that the design of the memory interface can allow a really smart user to access a section of memory they should not have access to that may contain information they should not have access to. I have a link to a video from one of the premiere security groups if you have trouble sleeping tonight. I do not see a "FIX" that fixes everything we already know about. This is going to be an ongoing battle .... FOR EVER.
bigbartabs: @grcjr $INTC $AMD ... ah, I see. Yes, that's a complicated problem. For sure it can't be solved until the chip is redesigned in version 2. Hugely expensive, presuming their are millions of bad / distributed chips. Unless they can do it with firmware. It sucks to be Intel with a problem that serious. Although you would never know it by their stock today.
ROSEY: @bigbartabs@grcjr $INTC $AMD ARE U GUYS TALKING ABOUT CODING? or something in the manufacturing? ALSO, DOES NVDA have this as an original problem, or contamination in some way? Know nothing, but concerned . Thanks.
grcjr: @ROSEY $INTC $AMD - Manufacturing. It's hardware. All of the recode patches are an attempt to bypass the hardware implementation. Stuff is left in physical memory that may become accessible to a later user of the same physical memory because of the Memory Map unit and that physical memory is not necessarily wiped after use. To wipe it takes a log of CPU time. To support permissions to prevent access to old data is not necessarily performed [please excurs typos as I've been marinating olives.}
bigbartabs: @grcjr @Rosey $INTC $AMD ... there is 3 main levels of a computer... real memory (hardware, a chip)... firmware (an area in the chip that allows change, and can emulate hardware... many times for chip bugs, that can be jumped around by using a firmware patch)... and then software, that is all programming (used at 2 main levels, Operating System (OS), and applications (what a user needs and loads on their computer themselves). Probably way more than you care about... but in case it helps visualize what is going on with Intel's hardware chips. I'm guessing they are working double time to come up with a firmware fix, that will bypass the problem, using programming patches. Have a good weekend... Cheers...
grcjr: @bigbartabs $INTC $AMD - The distinction between hardware, firmware, privileged software and user software is blurred in modern systems. These CPU chips have very little or no Firmware because that slows done the processing. The memory management is shared between the CPU and memory support chips. The basic page management is on cpu. The memory look aside logic is on cpu. The access management is shared between the CPU and off cpu chips. It is complicated. The simple explanation is that is is possible for a user code to access previous user created memory that may have data that should not be accessible. Is that fuzzy enough? My real concern is that this only addresses CPUs. The GPUs that share CPU memory with less concern (my opinion) to access controls could be a bigger issue. Sleep well. :-)
grcjr: $INTC #securityhole - those of you that are somewhat computer technical or just interested, you may "enjoy" reading the following which includes commentary by the father of the Linux operating system. "Enjoy" being a euphemism for might make you angry, might make you break out into a sweat, or might make you break into laughter, or a mix. http://lkml.iu.edu/hypermail/linux/kernel/1801.2/04628.html BTW. One of the operating "fixes" turns out to break an $AMD CPU.
phgruver: @phgruver $IBM $SMH $LRCX $INTC $AMD $TSM $TXN @ROSEY As a followup, $TSM reported earnings this morning. I can't find all the details, yet, but the top line was a modest beat of $.64 versus expectations of $.62. I'm more inclined to go with $SMH than try to pick individual names in this sector. Despite the demand, microchips and microchip manufacturing is a commodity business where no one is likely to outperform the pack by much, or for very long.
DrScience: $AMD pushing above the 200 DMA. The $9 to $16 weekly channel is still intact.
phgruver: ...
$INTC remains the dominate player in the personal computer/small server market, with $AMD a distant third (there is no second). As such, there is no viable alternative to using the $INTC products. Once the furor dies down, $INTC will recover.

As ...
traderbren: $AMD - seeing interest in $AMD this morning.
grcjr: $AMD being sold at the open.
sleepy2076: @grcjr $INTC $AMD According to google blog, this affects all CPUs. https://security.googleblog.com/2018/01/todays-cpu-vulnerability-what-you-need.html This is a big deal. The possible fix slows down the CPU's which affects cloud server providers, such as AWS, Google Cloud and Microsoft Azure. Which could translate the need to buy more hardware, or increase costs "These vulnerabilities affect many CPUs, including those from AMD, ARM, and Intel, as well as the devices and operating systems running on them."
grcjr: $INTC $AMD #ARM - Following up. Following review contains items of my view on the coverage. The coverage by The Register is really good. There have been two "Bugs" (my label). One is unique to Intel. It has to do with kernel access by &quot ...
bRobert: @grcjr $INTC $AMD #ARM Ultimately a buying opportunity in INTC. Long 2019 leap calls/spreads
sleepy2076: @bRobert $INTC $AMD #ARM I'm not sure, I'd probably wait awhile, as intel will have to incur costs/expenses on their issue. They'd also have to modify their existing CPUs in production, and any current ones with this issue would probably have to sell for cheap.
grcjr: @bRobert $INTC $AMD #ARM - I nibbled in yesterday afternoon with shorter term calls as $INTC appeared to be moving up. Small. Waiting to see this really settle out. I'm also looking at adding BuPS per yesterday's attempt early on.
grcjr: @sleepy2076 $INTC $AMD #ARM - coming out with new hardware will take 1 year or 2 unless $INTC is already well underway with the engineering changes.
ab3250: @sleepy2076 $INTC $AMD #ARM - is this beyond a microcode update?
grcjr: @ab3250 @sleepy2076 - $INTC $AMD #ARM IMHO - modifying the O/S kernel can prevent the user from accessing this hole at a cost in performance. A better fix will require a new line of CPUs. I could be wrong (it happens ... just look at my trading logbook) but I do not believe microcode do.
grcjr: @ab3250 $INTC $AMD #ARM - The Register post specifically says a microcode fix is not possible.
DrScience: $AMD looks to open 7% higher this morning as tech shares continue to rally in the PM.
grcjr: @DrScience $AMD $INTC - news that all $INTC cpus going back 10 years or so "may" have a security flaw. $INTC down 3% in premarket.
DrScience: @grcjr $AMD $INTC Yessir... that can't be good in the short term. But, fear not! We have a patch you can apply that will only slow down your machine by 5-30%. (No big deal unless that computer happens to be your bitcoin miner! :-) )
grcjr: @DrScience $AMD $INTC - remember the Pentium floating point issue. I was with $INTC at the time. We (in the high end market product) were blown away when the news from $INTC was that they would solve it with software and that it really did not matter anyway.
grcjr: @grcjr $AMD $INTC - looks to me that someone got burned in the premarket with a market order.
DrScience: @grcjr $AMD I followed through on my plan to add shares if the stock rallied. Just bought @ 11.55. Also added $INTC MAR 48 Calls @ 1.00
fishing777: @grcjr $INTC $AMD $AAPL ....$intc below 50 ma which I think is an indication you are right
grcjr: $INTC $AMD - one thing to remember is that it is not possible for a laptop (desktop or other) maker to simply swap in an $AMD cpu for a current $INTC cpu. The support chips must be replaced also. Can result in different power supply, fans, others. Ta ...
ROSEY: @grcjr $INTC $AMD $AAPL $AMT A man mentioned a tiny bit in conversation that Apple would be making it's own chip. Do U know what that might be and know more about their plans to become their own component maker? I am know-nothing, just listening. Thanks.
grcjr: @ROSEY $INTC $AMD $AAPL $AMT - I suspect that you must be thinking of the ARM chip. I believe that ARM Holdings (ticker was ARMH) was purchased by SoftBank. Apple has been making ARM processors for years. Apple's iPad and iPhone has ARM CPUs in them currently. The Laptops and desktops have $INTC. Apple "could" do more if they choose to. I say that Apple "made" ARM. Apple does not have their own FAB. Apple and others including $QCOM buy rights to the ARM design and then are free to modify the design and then make their own chips. The Apple ARM chips are made by Taiwan Semi and Samsung.
grcjr: @DrScience $AMD $INTC - I bought $AMD stock @ $11.83 and Feb $11 Calls @ $1.29 I did try the BuPS but blew it out. I'm now looking at your Mar 48 Calls. Maybe 46 Calls. I do believe $INTC will recover but not going to call it.
DrScience: $INTC $AMD evidently there's news on the chip front. Ships passing in the night.
grcjr: $INTC statement that these exploits are not unique to $INTC. Working with ARM and $AMD. Performance impact to "normal" users (I missed their wording ... but to me it claimed people would not notice).
CHOFF: @jeffslm $NVDA - bought a few days after the stellar earnings call (mistake as crypto news hurt it shortly thereafter). I decided to keep it long term if necessary. Bought 4x more at 190.80, 199.50, 208. Own a large position with avg cost of $206. Not much resistance left above between current price of $212 to $220 IMO. Big vol shake out days on 11/29 and 12/4 likely took out the majority downward pressure above the current price. I'm betting on it resuming trend to $220+ by end of January. Stops in place at $210 and 208. $INTC may respond to their chip bug and cause some volatility that claws back a bit of $NVDA and $AMD....but long term, I like $NVDA.
grcjr: $INTC $AMD others - Per CNBC Intel now says the issue is not just with their products. Many have the same issue. Performance impact should be negligible.

Interview with Intel CEO Brian Krzanich - issue discovered by researchers at Google experimenti ...
dngrisk: @grcjr $INTC $AMD All the technical stuff is waaay over my head. But FWIW - my brother owns a storage solutions company and he views this as a big deal. They have begun moving all their hardware to AMD CPU's. On the stock side, he hasn't gone short INTC (but may), and has gone long AMD. More info here: https://www.theregister.co.uk/2018/01/02/intel_cpu_design_flaw/
grcjr: @dngrisk $INTC $AMD #SC17 - it sure seems to me that it is a very big deal but I really need more info. At the Supercomputing Conference it was clear that $AMD is trying to grow their share. It may be an exaggeration but $AMD would need to grow multiple times to approach $INTC market numbers. $AMD has a reputation of being a lower power chip provider and "Intel" compatible. $AMD has their own chip set so you can't just remove an Intel cpu and plug in an $AMD. It is what we call a "forklift change out". You replace the whole thing. It takes time to do a technology swap but $AMD is trying.
grcjr: @dngrisk $INTC $AMD - BTW. I'm not convinced that moving to $AMD would insulate a data center from these kind of issues.
DrScience: $AMD down 5%, at the bottom of the year's range again. This could just be tax selling, especially for those who bought at $15. Or, it could be the beginning of a move down to $7.50-8.00 range. This also puts the $6 range into play as a H&S measured move on the monthly chart. Options are pricing in a move lower from here as the probability curve skews toward Bear Canyon at Jellystone. Was hoping to see the stock test the 50 DMA, but it doesn't look like holiday traders are going to cooperate. My thesis may not survive through an earnings surprise in February, so I'm putting out a pilot trade. Looking at selling the FEB 12/14 BeCS @ .30 to help finance APR 10 Puts @ .90. If January produces a sell-off, I'll add shorter-term positions and, likely, cover the short position with APR 6 Puts ahead of FEB earnings release.
DrScience: $AMD the little chip that thinks it can -- it thinks it can. Rising from weekly chart zigzag bottom, up 6% on the day.
grcjr: @DrScience $AMD - I spotted an upgrade for $AMD to neutral from underperform this morning. Does not make me feel that great. I do not know the firm Macquarie. I do expect $AMD and $NVDA to do well on the holiday gamer market.
DrScience: @grcjr $AMD Macquarie is a respected Australian firm, the $GS or $MS of Asia.
grcjr: @DrScience $AMD $GS $MS Thanks. Hope your day was quite profitable.
grcjr: $NVDA $AMD $INTC #SC17 - I'm seeing a number of reports claiming issues with $NVDA and $AMD as ASICs and FPGAs will gain share in the AI arena. $INTC 's new product briefings at #SC17 showed that Intel is intending to play in this area with new chips that include FPGA's. Curiously, $NVDA $INTC and $AMD are all up today. For one report, see http://www.marketwatch.com/story/amd-nvidia-stocks-fall-as-analyst-says-ai-will-need-different-chips-in-2018-2017-12-12. I'm not changing my long range news on $NVDA although I have no current position.
grcjr: $NVDA $AMD Asic FPGA - chatted with a colleague this afternoon who is still doing AI (I'm not but still following). We both laughed at those that would think that ASICs and FPGAs will really impact the AI efforts for either $AMD or $NVDA. ASIC/FPGAs do have a play for the IoT (toasters, frig, etc) but there is just not that much overlap with $AMD and $NVDA AI targets. $INTC and $IBM may/will challenge. There are a couple other very small wantabees. A year or two from now may see a change but that's largely beyond my investing horizon.
bsafriet: @grcjr $NVDA $AMD $INTC $IBM Thanks for sharing that intelligence with us. I've been reading same stories and didn't think that ASICS or FPGAs were viable alternatives for the AI/deep learning application. Market uses any trumped up sto ...
grcjr: @bsafriet $NVDA $AMD $INTC $IBM ... no insider info. Just my career in High Performance Computing. It is really tough to filter the noise. I've reading posts by $MS and $NVDA today. It is tough to find the truth sometime.
traderbren: @grcjr $AMD - thanks, will turn on the volume and re-wind.
grcjr: $AMD CEO on CNBC. Very good interview. Bitcoin mining very small part of business.
bsafriet: @grcjr $AMD $NVDA Surprised both took the hits that they did today. $AMD stated at Q3 E/R conference call that GPU sales for bitcoin mining were not significant Q3 and would be inconsequential Q4. Similar story for $NVDA. Treating this pullback as a buying opportunity to reestablish my position in $NVDA that I sold to protect gains prior to Q3 E/R. Also long $AMD.
grcjr: $AMD $NVDA The current selloff of $AMD and $NVDA on analyst crypto concerns ignores the fact that the crypto part of $NVDA 's business is a very small part of their sales. New gamer platforms and new games as well as Artificial Intelligence/Machine L ...
Bridget: Notes: Lots of breakout today from squeezes: $DIA $GLW $BAX $AFL $CHRW $MCD $LEA $UNH $PII $FAST $XRT - lots of retail stocks that have been beaten down are showing some strength $M $ANF $TJX $BBY $THO $WGO - up big after earnings Banking stocks rallying today $XLF $KBE $BAC $C $SCHW $ETFC $AMTD Also credit cards - $V $MA $AXP Tech is a mixed bag $AMD $NVDA $ADI - pulling back $MSFT $NFLX - about to breakout Aeospace & Defense up today $HON $BA $LLL Shorting $ALRM $BSX $MOMO
grcjr: $AMD $NVDA - CNBC spot (finally) pointed out that the cost of bitcoin mining is too expensive (cost of HW and electricity). The techies have known this for some time. The most cost effective approach has been custom ASICs and even there its not really cost effective. Luckily, the bitcoin mining hit should not blow the earnings.
Wolf: $AMD Drifting through the 20DMA, starting to squeeze. Watch it if it gets above 11.50.
Wolf: $AMD #Cup-and-handle Is a cup and handle on a 5 minute chart a continuation?
grcjr: ...
The company name "Cray" has been around since 1972 when Seymour left Control Data Corporation to go on his own. Operating under a number of names as one Cray company failed, split, changed, merged, and/or sold. Merged with $SGI in 1996. In ...
grcjr: From Supercomputing 2017 (SC17): simple summary (more later) Huge amount of coverage of Deep Learning/Artificial Intelligence by vendors and users. Including a bit about the dangers, particularly hacking and spoofing these systems. Bullish: $NVDA, $INTC, $NVDA $MU, ... and did I mention $NVDA (they had over 250 employees at the conference) ? Semi bullish to neutral side note: $AAPL, $AVGO, $QCOM, $NXPI ... Although none of these were present, there was a lot of 1 on 1 and small group discussion about these. Neutral: $AMD (although the collaboration with $INTC using the $AMD graphics chip may work out), Bearish: $IBM, $HPE I'll post a bit more over the next week as I finish my notes.
DAN: @grcjr $NVDA $INTC $MU $AAPL $AVGO $QCOM $NXPI $AMD $IBM $HPE Great information, grcjr. Really appreciate you sharing this with us, and I look forward to your notes. $-)
DrScience: $AMD $INTC hookup on new chip package impressed both stocks' traders before the open, but both appear to be looking for some enthusiastic bulls to fight off the bears selling the news.
Visit the Trading Forum to join in the discussion.
| | |
| --- | --- |
| Stock Price | $USD 16.50 |
| Change | -1.26% |
| Volume | 42,846,900 |
Advanced Micro Devices is a semiconductor company with manufacturing, research and development, and sales and administrative facilities throughout the world. It provides processing solutions for the computing and graphics markets.
Request Video of AMD
Already a member?
Sign in here.
Earnings
July 25th, 2018 - 2018 Q2 Earnings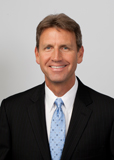 Dan Fitzpatrick
Stock Market Mentor gives you EVERYTHING you need to succeed in the market; all in one place. How easy is that? Dan Fitzpatrick and his elite community of traders share trading ideas, strategies and much more. Dan Fitzpatrick--a world class Technical Analyst, trading coach and regular CNBC contributor--gives you access to all of this with a 14 day FREE membership. Get started TODAY and start trading better TOMORROW with the following premium content:
Nightly video Strategy Sessions with a game plan for tomorrow
Got a stock you want Dan to look at? Just ask.
Patent pending video alerts instantly delivered to you when one of Dan's trading signals is triggered. This is not your typical price alert. This is a short video explaining the action you need to take to make money. No more "Woulda, coulda, shoulda"
Access to over 56,700 stock analysis videos
Access an ever expanding library (56,700) of educational videos that will save you time and make you money
Join a team of friends and traders that have one thing in common; a burning desire to succeed.

Become a Member Today!
Gain immediate access to all our exclusive articles, features, how-to's, discussion group and much more...
Satisfaction Guaranteed!
Your Stock Market Mentor membership comes with a 14 day, no questions asked, 100% money back guarantee!