Amazon.com Inc. (NASDAQ:AMZN)
Bands Volume 200 SMA 50 SMA 20 SMA Videos Alerts Articles Events

debeers: $AZO/$ORLY/$GPC-SHORTS ALL--One way to make $$$ is to seek out a theme of the stocks that appear on the top of the declines list. All of the above are auto parts dealers and all will suffer if $AMZN decides to get into this business. You don't have to be first. You just have to be right. Why would you pay for shipping when you don't have to pay for it and why would any mechanic?
issues: @debeers $AZO $ORLY $GPC $AMZN Thanks Debars but they are down so much right now, is this a good price to short? Maybe wait for a little bounce??
DrScience: @debeers $AMZN has parts! I've been buying both OEM and non-OEM parts on $AMZN and $EBAY for many years. Many times, prices are half (or more) the prices at my local Autozone, O'Reilly's, or NAPA Parts Store, even with my "Mechanic Pricing" discount. And... Forget taking your car to the dealer, unless it's still under warranty! They usually have to order parts from the warehouse, too. And, OEM pricing is astronomical, and labor rates, at over $100 per hour, make any repair bill positively heart-stopping! In my area, the standard second-tier, small-business garage labor rate is $75-$85, and markup on parts to the customer is 130% of cost. So, if the customer has alternative transportation, or the repair is non-critical and can be scheduled a few days later, I can save them some real money on auto care/repair. $AMZN's free 2-day shipping helps keep them coming back. ;-)
debeers: @issues $AZO $ORLY $GPC $AMZN ---its an idea only and I found it interesting that ALL were hit and ALL for the same reason. When Dan gets back, we might want to use this theme or others where $AMZN is eating their lunch.
debeers: @issues $LRCX $WDC --$LRCX-I own Lam and will continue to own it. No matter what semi is in fashion, $LRCX can produce the die for it to be produced for the chipmakers. And issues, guess what FOX just announced? Yup---$AMZN in the auto parts business. Why shouldn't it do to those what it has done to retail?
champ: $AMZN @ $814.97 was just at HOD --- Still holding my position and I will swing again. Earnings next week on Thursday 2/2.
stevef214: @champ $AMZN I still have a position which is underwater. I am trying to decide whether to sell 1/2 before EOD but it has been strong all day even with the market down so it has some strength.
champ: @stevef214 $AMZN --- I just added because of the news today and I'm expecting a bigger bounce tomorrow but the market needs to help-out again.
stevef214: @champ $AMZN I hear ya, was hoping for a market bounce all day. Its doing better than the market re-bound for the day at this point.
champ: @stevef214 $AMZN --- IMO the market are still working...after the News conference... I think it settled everyone down a little....maybe this guy is not as bad as CNN says he is...I think he's going to be just fine....because president Trump doesn't like to lose at anything...he lives to win IMO.
DrScience: $AMZN at $815 in the PM -- a nice $20 cushion to JAN 785/790 BuPS expiring today.
rck89:
ryanj: $AMZN stopped out of this yesterday with a tight stop. 807.49. Small loss. Anyone else like Amazon here?
fuzzball: @ryanj $AMZN I'm in a long call diagonal out to 2019 selling weeklies. Working great without worrying about minute to minute fluctuations.
JJT1: $NFLX $AMZN As $NFLX looks to be filling gap, $AMZN appears to be perking up.
ryanj: $AMZN $NVDA started position in AMZN at 810.26 and NVDA at 105.95 (stops set at 807.49 & 102.95)
champ: $AMzN @ $809 --- Still holding my core position and I'm going to swing. I did not add back my trading position today.
traderbren: $AMZN - start of the next leg.
champ: @traderbren $AMZN --- Really hard to tell at this point....the markets needs to help - out before anything really happens. I added back this morning and I have my stop at entry
traderbren: @Upward1 $NFLX - blew away their sub numbers. Decided to bank my Calls. The Naz should have a nice day based on $NFLX results. $AMZN is up AH.
Henry: $AMZN 5.7 point range already
DAN: $AMZN -- pretty easy to see this stock trade to $800 today.
Sher: $AXP – STC Jan. $77.50 for $1.62, at the open, for a small profit. $SBUX – C&H pattern (daily chart) – Entering phase 3 – ITM Jan. long call position up 39% (at the moment), though still underwater - At this point, breakeven would be a godsend. $WFM – Consolidating since 1-5-17 bottom – R. side of cup formation underway - Kind of botched this one from the start (winner turned loser) – Jan. $30 calls are up 45%, today, though still underwater – Expect to be out of this one by EOD… another breakeven goal. In 'flight' mode, for the most part – Could shoot myself for not closing $AMZN positions, Friday!
ryanj: $AMZN stopped out of my small AMZN position this morning. Maybe I can buy it back someday at a better entry.
DrScience: @Sher $AXP - good job. Financials not getting any love today. $SBUX needs to hold VWAP -- Caution: lower prices ahead. $WFM - somebody likes the MAY 32 and 35 Calls. $AMZN in the hands of day-traders... needs to see $812 for a shot at $813, narrow range RHRN.
champ: $AMZN #TradingPlan @ $809 - Just kind of hanging around this level. Don't really know if $800 is going to hold if the markets drops but I'm still on plan but with a smaller core position. I took profits and sold 1/2 on the close Friday 1/13 and I also sold more on the open but added back on the low this morning and if it drops below $807... I will take profits on the add back from this morning and my core position....but the markets could hold at this level. I'm still staying on my #TradingPlan that I posted about on 1/6 and as of now it's still working.. for me.
Gary: ...
5. $AMZN – earnings Thursday, 1/26
6. $NFLX – running into earnings next Wednesday.
7. $GOOGL -- $840 ATH.
8. $TSLA – Still holding that Trendline.
9. $STMP – squeeze is breaking out. Good volume, and high close.
10. $Z &nda ...
stevef214: $AMZN STC Jan $780C out 1/2 just after open, watching
champ: $AMZN @ $816 now ...I did add back to my core position and I'm still trading around the core as planned... could break $820 or higher today.....I posted that I thought we could get to $850..75 by earnings and I'm guessing....maybe sooner...but I will not turn my back on it.
Bruce B.: @champ $AMZN ....Sweet....A lot stronger than I would have guessed today.
champ: $XRT ----$AMZN now bouncing because CNBC said the Holiday season retail sales for the whole sector beat....almost a double I think they said...but I don't really know what number is ....does anyone in the forum know the number...??
kcar21966: @champ $XRT $AMZN I thought they said 4% when the estimate was closer to 3-3.5%
champ: @kcar21966 $XRT $AMZN --- Thanks...I thought I heard 4%...I forget the exact est...I thought it was 2% ....Thanks...I was wrong.
stevef214: @Bruce B. $AMZN Sure faked me out with the PB around 10:00.
Bruce B.: @stevef214 $AMZN .....Thanks Steve it's good to know I'm not the only one.
DrScience: @stevef214 $AMZN We are stuck in a "speed zone" RHRN. I think you'll see stock test VWAP around 816, though accumulated volume shows 818 as "fair" price, so far, this morning.
champ: @DrScience $AMZN -- Bounce when the ON - Line sales #'s were posted. Really needs to slow down because it has bounced around $70 since 12/31...on just 8 trading days but I don't think it will....just too many eyes on this stock going into earnings...I'm a believer.
stairm01: @champ $GLBS $GNK $DRYS Added to $DRYS at $2.00 this morning missing the bottom. Too busy making money in $AMZN and watching it. Champ, thanks for your many ideas and openness to share here. I like your stile.
stairm01: $AMZN Wow! Took profits on $AMZN calls at 12:07 looking to re-load. A first for me, catching the top. Trading the 800 calls for next week. Again, thanks out to Champ and others for opening my eyes to this AMZN run above 800.
JJT1: $FB $AMZN $NFLX $GOOGL $AAPL My insistence on holding the FANG&A stocks is being tried as $GOOGL is definitely no $AMZN. $AAPL continues to consolidate at high level and rest, $AMZN amazes, NFLX seems to be breaking slowly out of cup and handle, $FB got the memo about an earnings run, $GOOGL is dogging it.
tradeforfamily: @JJT1 $FB $AMZN $NFLX $GOOGL $AAPL holding 3 of the 5, $FB $NFLX $AMZN
JJT1: @tradeforfamily $FB $AMZN $NFLX $GOOGL $AAPL Cherry picked the movers! ;-)
DrScience: $AMZN hit a high of 821.65, finding some IWMMB holders from last quarter's disappointing results, and promptly pulled back to VWAP at $817. Shorter-term traders took over and the stock bounced, pulling Volume POC up a buck to $819, and RHRN intra-day average cost basis over the past two hours coincides with VPOC. where we sit now. Momentum suggests we could again test VWAP before the start of the 3-day weekend.
champ: @primalhodaka $COLM - Take a look at the 1 year chart...the stock had a good move at the first of 2016 but fell back because of the markets ($SPY) fell back at that same time. The Holiday retail sales season was not really good in 12/2015 but they be ...
billfumick: Added $AMZN
Tony220397: $amzn this poppy move so fast, in 4 mins up $5.00!
champ: @Tony220397 $AMZN --- On the first move remember...sometimes you get a pull back...because of the market
haroldzero: @Dan $AMZN Good morning Dan, didn't have a chance to attend the Q&A yesterday and not sure if you cover AMZN, with this morning action, up 5$ with market down, do you think it is a good sign to hold? Thx
champ: $AMZN @ $802 ...I added a few minutes ago on that drop....the first move .....could ....be over for now....??? I'm also still holding my core position...but watching and I will not hesitate to take a little off the table.
haroldzero: Thx for your insight.@champ $AMZN
DAN: @haroldzero $AMZN I would just hold it. It's just hovering at 800.
haroldzero: @DAN $AMZN Thanks Dan :)
billfumick: FWIW $AMZN Inside 60....and held $800 That was close :-)
martyrb3: @billfumick $AMZN Amazon announced yesterday a Prime Rewards Visa Card. Seems going after Costco with it's Visa Card. Prime members will get 5% back on Prime purchases. Long.
cmaxwel1: @martyrb3 $AMZN I have one with prime
bnnybklyn: @cmaxwel1 $AMZN Strongly considering this card
DAN: $AMZN $CLVS $TSRO -- I've been featuring these three stocks for the past week or two, and I'm just pointing them out again. They're working. AMZN has finally cleared $800, and I think it's likely to run another $10-20 bucks prior to earnings. It has that kind of momentum. Clovis (CLVS) has cleared resistance from the Monday' high and is continuing its move higher. This is a stock that we first started focusing on when it broke out above $40 on positive news about its ovarian cancer treatment. Tesaro (TSRO) is in the same space, and is also getting favorable FDA action. So these are three stocks that are working.
champ: $BAC and $AMZN @ $809.50 --- Watching both of these stocks now and if $AMZN breaks $$810.50 ...I will add a little for the second time today but will only give it very little room and also I'm watching $BAC for direction on banks.
traderbren: @champ $BAC $AMZN - $AMZN -- just getting going! Holding both $AMZN and $BAC
shoredriver: @DAN $AMZN $CLVS $TSRO Thanks for taking the time to be engaged and keeping us mindful of great suggestions/ideas....
Remington: @DAN $AMZN $CLVS $TSRO Hey Dan is the general market giving us a "mini shot across the bow " here with risk off potential next week or setting up to go higher. Feel like taking half my trdes off if market ends weak today
haroldzero: @DAN $AMZN $CLVS $TSRO Thanks so much for these trading idea.
champ: $SPX $XRT ---- $AMZN... it would be nice if it could take out $815 today before the close and IMO that could happen but only if oil climbs higher and the markets keep slowly moving back up.... but that would really be wishful thinking because in the morning we will be getting the Retail sales numbers for the month of December.... on the holiday sales numbers. Tomorrow could be a real big day if banks and retail both report good numbers and if they don't the markets could take a hit...but I'm guessing we will just be flat... unless banks guide higher. Going into the close today will be important for the markets.
champ: $AMZN ...OUT... 3/4 of my position early....@ $813
Bruce B.: @champ $AMZN ........As usual, you are on top of it Champ. Nice Going.
boba: @DAN $AMZN $CLVS $TSRO Dan, what kind of a stop would you put on TSRO for a $10-20k position. It is going up but it moves all over the place. Thanks
Bruce B.: @champ $SPX $XRT $AMZN ........Champ, IBM looks like a nice setup for tomorrow.
champ: @Bruce B. $SPX $XRT $AMZN --- On $IBM yes, it looks like it could outperform the markets. I added to my core position today but we need the market to cooperate. Need the banks to help - out in the morning or the markets will drop. By the the way did you see my post yesterday in the AH's about #Schwab...?
Bruce B.: @champ $SPX $XRT $AMZN $IBM #Schwab .... No I missed it
Bruce B.: @champ $SPX $XRT $AMZN $IBM #Schwab .....but I am opening up again to look at your post on $P.
bnnybklyn: I cringed hard when $AMZN Alexa echo device responded to a question on Sqawk Box this morning. "Alexa, what is the top rated minivan ?" She blabbed something back about a toy being sold on Amazon for $5.99. Effective!
shoredriver: @bnnybklyn $AMZN I would be more concerned about who is listening in...NSa etc... no way in my home....
bnnybklyn: @shoredriver $AMZN i think that ship has sailed in my home
haroldzero: @Dan $AMZN. Good morning Dan, is AMZN in a healthy pull back or we should be cautious on this pull back? Where would you put a stop on this stock? Thx
bnnybklyn: $KRNT up big with news of deal with $AMZN
JJT1: $FB $AMZN $NFLX $GOOGL $AAPL FANG stocks and apple now all sideways but between their EMA and upper BB. Never owned them all at same time.Bought $AMZN Jan 795 calls this AM thinking after 2 inside days was poised to move today. Wrong (so far). Also thought $NFLX would move higher so bought Feb 130 Calls. Still to decide whether owning FANGA is smart or dumb.
champ: @JJT1 $FB $AMZN $NFLX $GOOGL $AAPL --- Not really anything wrong with moving sideways ...thats positive...not negative but we need to see if they hold....and they do need to consolidate after the nice move that they all had. Drugs took everything down...now traders/investors are watching for direction and thinking about...what to do...but nothing has really changed but the market needs to confirm if thats true... before it moves back-up...don't really know how long thats going to take...maybe today or in the next few days...most banks are holding for now..and also moving sideways and down a little... $XLF $KRE $KBE $FAS $BAC.
Obsxllc: $AMZN starting to squeeze on the 1 hour chart?
Bridget: @Obsxllc $AMZN $FB and $GOOGL are as well
Bruce B.: @haroldzero $AMZN Hey Harold did you get a response from Dan on your question about AMZN?
haroldzero: @Bruce B. $AMZN , Hi Bruce, no I haven't
Bruce B.: @champ $AMZN Hey there Champ how's it looking today? Nice if it will hold this or go higher than it is right now since it hit that pretty solid resistance from around Oct. 31st at 2:44 today.
champ: @Bruce B. $AMZN --- His last post on Amazon was on 1/9 in the Strategy Session....he also talked about it under $YELP on that same day...bottom line he said he would get back in at $800 because he said that he took profits on most of his position...is I think he said...take a look.
Bruce B.: @champ $AMZN $YELP Yes Champ that is exactly what he had said at that time, once again you "Are On The Money." The "Champ" is good no doubt! Long live the Champ!
Bruce B.: @haroldzero $AMZN That Champ is "Paying Attention" I think he heard "We Are Going To Have a Test". Thanks for your response Harold.
Bruce B.: @champ $AMZN $YELP As I read your response again, Dan actually said he would buy more if it "Closed" above $800.
champ: @Bruce B. $AMZN --- I'm still on on my #TradingPlan on Amazon that I posted about on 1/6 and it's working ....I got back in this morning on my buy back plan @ $790.91 after selling around the close yesterday at a lower price....with even a larger position this morning ...but I sold that position RHRN and taking those profits ....However, Im still holding my core position....and added a little more to it....take a look at that post. By the way @Dan is working and he has said many times in the past ...that he just doesn't have the time to day trade because he just doesn't have the time to watch. LOL
champ: @Bruce B. $AMZN $YELP --- Well today was close enough for some $799.50 but I would ...Not Buy today even if it does ...I would wait and see how the markets and the stock opens in the morning....I already sold my day trade... about 12 minutes ago.
shoredriver: @champ $AMZN #TradingPlan LOL is right...But your plan is good
Bruce B.: @JJT1 $FB $AMZN $NFLX $GOOGL $AAPL ....Looking better, yes JJ
champ: @shoredriver $AMZN #TradingPlan --- I will just say this...it has been working for me since my entry at around $750..as I posted but it's only ...good....until it stops woking...but on my plan I'm not going to be surprised with a big loss...because it might open at $5-10 down ....and if it does and turns... I will add back as planned....if not I will sell 1/2...and wait and see as planned....just saying.
shoredriver: @champ $AMZN #TradingPlan not crit your plan.... do what works for you
champ: @shoredriver $AMZN #TradingPlan--- Thanks, I always do.
Bruce B.: @champ $AMZN $YELP yes day trading is not what Dan was referring to when he said he wouldn't buy until it Closed above $800. I too enjoy day trading, it is what I would prefer to do. Did you see the post I sent to Harold complimenting you?
shoredriver: @Bruce B. $AMZN $YELP well, I guess you found the right forum......
Bruce B.: @shoredriver $AMZN $YELP .......Shore driver, is what you are saying is that this forum is a good one for day trading?
shoredriver: @Bruce B. $AMZN $YELP looks like it has migrated to that,
Bruce B.: @shoredriver $AMZN $YELP ........Not that's the kind of migration I like! So it hasn't been that way and now is moving in that direction?
Bruce B.: @shoredriver $AMZN $YELP ........that's great or at least for me, Thanks Shoredriver. By the way what is a shoredriver, someone who doesn't like boating or sailing or just some one who does lots of driving?
champ: @champ @cmaxwel1--$AMZN ---- I had a typo...I said..... all......my trading positions...I only have...one...trading position and one long term position....sorry about that.....I was moving to fast today....I'm just doing end of the day recap on my positions and I saw that post.
Visit the Trading Forum to join in the discussion.
| | |
| --- | --- |
| Stock Price | $USD 898.53 |
| Change | -0.39% |
| Volume | 2,403,190 |
Amazon.com, Inc., serves consumers through its retail websites and focuses on selection, price, and convenience.
Request Video of AMZN
Already a member?
Sign in here.
Earnings
April 27th, 2017 - 2017 Q1 Earnings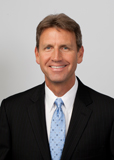 Dan Fitzpatrick
Stock Market Mentor gives you EVERYTHING you need to succeed in the market; all in one place. How easy is that? Dan Fitzpatrick and his elite community of traders share trading ideas, strategies and much more. Dan Fitzpatrick--a world class Technical Analyst, trading coach and regular CNBC contributor--gives you access to all of this with a 14 day FREE membership. Get started TODAY and start trading better TOMORROW with the following premium content:
Nightly video Strategy Sessions with a game plan for tomorrow
Got a stock you want Dan to look at? Just ask.
Patent pending video alerts instantly delivered to you when one of Dan's trading signals is triggered. This is not your typical price alert. This is a short video explaining the action you need to take to make money. No more "Woulda, coulda, shoulda"
Access to over 46,600 stock analysis videos
Access an ever expanding library (46,600) of educational videos that will save you time and make you money
Join a team of friends and traders that have one thing in common; a burning desire to succeed.

Become a Member Today!
Gain immediate access to all our exclusive articles, features, how-to's, discussion group and much more...
Satisfaction Guaranteed!
Your Stock Market Mentor membership comes with a 14 day, no questions asked, 100% money back guarantee!