Amazon.com Inc. (NASDAQ:AMZN)
Bands Volume 200 SMA 50 SMA 20 SMA Videos Alerts Articles Events

Tony220397: $amzn , start another run?
grcjr: $NVDA $AMD $GOOGL $AMZN $MSFT $INTC #HPC - The market has spoken regarding $NVDA stock. I'm not currently in $NVDA and don't plan to be unless the chart changes. (the following started small and just grew .. sorry)

Having a career in high performa ...
woodman: @grcjr $NVDA $AMD $GOOGL $AMZN $MSFT $INTC #HPC - Interesting, thanks.
grcjr: @woodman $NVDA $AMD $GOOGL $AMZN $MSFT $INTC #HPC - you are welcome. Thanks for your posts.
success: @bridget . . what do you think of the $AMZN 3/17 850 C for a starter position
Bridget: @success $AMZN That should work!
Suz: @success $AMZN I put that one on yesterday....
success: @Bridget $AMZN . . .thank you . . got a small starter position going. .
Wolf: $AMZN New 52 week high. If 850 holds, will add.
jetace: $COL here is my latest list of WEEKLY CHART Cup & Handle stocks which either are about to breakout or have broken out of the right side handle $WM $HE $DLR $FB $CCL $HD $AMZN $XLI $WCN $HST $CLI $NSA $XME $DFT $FISV $CHRW $TSM $COP $CBRL $CF $ALGT $COST $SHW $SBS $EBAY $NVDA $CNO $RDC $VMC $BTG $CLF
traderbren: $AMZN -- on the move!
traderbren: $AMZN - cleared $846 $AKS -- getting a bid this AM.
billfumick: $AMZN, I'm fully aware that I'm "anticipating" as opposed to waiting for confirmation BUT I'm long....... I like this set-up! Spooked EVERYONE out after earnings.... Now everyone that sold will be annoyed when the stock is $900, 3 weeks later. Makes PERFECT sense to me!!
Henry: @billfumick $AMZN It's trying hard
DAN: @billfumick $AMZN #AMZN Well, I own some AMZN...but just a small position with a stop that would keep my losses to a minimum. I'm also at the same seance you are, billfumick.
DAN: @billfumick $AMZN Look at AMZN on a 15 minute bar chart. You'll see how it's coiling between 840-844 after a volatility squeeze from yesterday. Needs to pop above $844 and then it's likely to go higher.
billfumick: @DAN $AMZN They shook the tree after earnings, spooked traders out at 810. Long with protection PUTS. 900 makes most traitors wrong as usual, IMO. Thanks for lookin out!
pacmentor: $AMZN breakout finally happening
DAN: @pacmentor $AMZN Was just looking at it. Watch the $845 level. That's the intraday high. Stock would need to clear it.
pacmentor: @DAN $AMZN Still watching, but doesn't look like today will be the day
dickensg: $AMZN: Is that a cup and handle forming in AMZN.? The handle is a bit unusual.
issues: @ryanj $AMZN $NVDA But it's not alway true to sell before earnings. We sold 1/2 of $NFLX before earnings and wish we hadn't. Looking at the chart this may be a buy point for NFLX, which we enjoy watching every night.
traderbren: $AMZN - melt up continues!
BinaryJay17: @traderbren $AMZN Waiting to see a move above 847.45 - similarly watching $GS to move above 248 for new all-time highs
cmaxwel1: $AMZN 840 sold
ryanj: $AMZN sold my few shares today at 841.61. Very glad to get back to even and then make a small profit. I am really starting to understand why holding over earnings is too risky. I sold $NVDA the day before earnings and so glad I did. : )
DrScience: #Markets #FANG stocks $FB, $AMZN, $NFLX, $GOOGL holding station. NYSE and NASDAQ volume waning while $IWM up volume still heading toward upper-right. $XRT,$XLE, $XLF lead, and $GLD, $XLU, $SMH lag. Lunchtime break seeing more down $TICKs and falling Advance/Decline line.
champ: $DG - $DLTR @ $79.40 ...ER 3/1/AM ----- $DG @ $77.75....ER on 3/9/AM....both will be reporting on the Holiday sales season... and my guess is both will beat on earnings. I have traded both many times before and everything is pointing for a beat on earnings. I'm also holding $OLLI and their Holiday season earnings... are not until 4/6. These type of discount stores customers...Do Not buy on $AMZN.
DAN: Good morning. Another flat open as the Dow and Nasdaq bump against record intraday highs set yesterday. At some point, stocks are going to break out. The post-election rally essentially peaked in mid-December, yet stocks have not corrected. Fast ...
JJT1: $AMZN toying with middle BB, EMA, stochastic cross...
ryanj: $AMZN $NTES $NEWT $AUY, Just coming back to even on $AMZN. Been long on $NTES & $NEWT for a few weeks. $AUY started a gold miner position this morning in Premrkt....
orpheusredux: @JJT1 $AMZN If you look at the hourly chart, you'll see it's risen steadily since noon on Monday. I went long a couple of slightly OTM MAR call spreads.
DrScience: $AMZN trying to hold Friday's after-earnings low at $804. Looking to sell MAR 860/870 BeCS @ 1.25, or better, to complete Iron Condor.
stevef214: @PJMR11 $TWLO yeah I was considering holding half but I was gun shy after $AMZN, of course $TWLO will pop after ER. Good Luck!
Forexpro: ...
So, $AMZN was 803 and change when I began watching around 7 EST, and it's now 806. My sense is that 800 is likely to hold, and I may look to sell a put or two, depending on how vol levels look after the open. They won't be going up. The E-minis are ...
captron: @Forexpro $AMZN $IWM Thanks for the summary. Easy reading.
Forexpro: @captron $AMZN $IWM You're Very Welcome, Captron, If it isn't simple, it isn't me. :) Be lucky!
indigo1948: @Forexpro $AMZN $IWM - good morning - you sound extremely busy lately. I really enjoy futures trading but am also working a day job as I practice law - not the best mix with futures and court. Question: were you referring to bracket trades on the S&P in advance of the jobs number? I used to bracket Natural Gas prior to the number release - it is a good test for cardiac stability or lack thereof. All the best.
Forexpro: @indigo1948 $AMZN $IWM Hey, Indigo1948, Yes, I would imagine that trying to fit futures trades into your schedule might be challenging. I became accustomed to doing bracket trades around the non-farm payroll release. It was a consistent moneymaker for most of last year, but has become less reliable of late. Would have been fine today, although it was a bit pokey about moving sufficiently high to make the exercise worthwhile. LOL, I do find those few minutes following the release to be pretty interesting. :) Hope you're thriving; all the best!
captron: $AMZN - Sold all but one of my March calls yesterday and I am paying the penalty. Guess I needed to learn the lesson again, Don't hold over earnings.
Bridget: @captron $AMZN Don't hold long calls over earnings. We sold a very far OTM bear call spread on $AMZN that is going to expire worthless.
stevef214: @captron $AMZN I hear you. Same for me. Figured what I held I would at least keep 3/4 of my earnings from $AMZN over the last weeks. Now more like losing 3/4. I didn't expect a miss to cause a drop this far but now that I think about it, those nice round numbers 800/810 make sense with the run it had. Another lesson learned but perhaps at too high a price but that's trading.
JJT1: $V $AMZN On $V sold Feb 82.50 and Feb 84 calls for profit. Will wait to buy Mar on Monday or pullback. On $AMZN Feb 825 I am still waiting for all the analysts and money managers that were on CNBC yesterday saying buy any dips are soon to come in with volume and be true to their word!
DrScience: @JJT1 $AMZN As we saw over on OMM, $800 is holding, and selling premium below the $750 level is working. CMF has been positive all morning. POC on volume profile is $811, and right at the bottom of the Value Area for the past several days. On the weekly chart, stock is exhibiting the cup & handle pattern @Dan highlighted on last night's strategy session. I would submit that traders are filling in spots on their dance cards, and biding their time. I'm sure the Fast Money team isn't moving the stock with their buys, but they'll happily take the credit if the stock closes off the low. Now... if price drops below $800, I'm sure you'll hear them saying they were "early."
Sher: $FCX - March call position getting crushed, this morning - Stock down 5.1% - I realize the Indonesian export standstill could be problematic, if it can't be resolved, but today's sell-off seems like overkill - "T" just needs to call one of his "many Indonesian friends" and 'poof', problem resolved... $UPS - Feeling better about my June $105 call position, which got 'creamed' due to my ill-timed entrance - Should have added to, yesterday, but wanted to see what potential impact $AMZN earnings might have - No luck in adding to position, yet, this morning. $BX calls (Mar. and June) have been all over the map, of late - Not sure I understand why these are so volatile...
JJT1: @Sher $FCX $UPS $AMZN $BX Maybe $BX chopping around because CEO in charge of White house meeting and they've been interviewing on CNBC.
billfumick: @Dan Thanks for the $TWLO point out yesterday.... Almost recouped my $AMZN loss from yesterday!
shebeemd: $AMZN not being much of an options player, Does anyone have some advice on a call strategy today to be held over night?
peterd: @shebeemd $AMZN Not sure buying CALLs on AMZN at this time is worth the risk. The IV of AMZN is up already, you will be paying a pretty premium to buy them. Right after earnings the IV will get crushed and you will not make much $$$. Better wait for earning release and make a play there.
geotheo: @peterd $AMZN Any way to take 1/2 off the table before earnings when you own 1 Feb 820 call. I don't think there is but then again I'm not a pro.
glens13: @geotheo $AMZN - sell a weekly call against it to collect some premium hence take profit (call spread). maybe use a Fibonacci extension to find a strike in the $860 - $885 area that you are comfortable. if price exceeds you take the difference in strike prices
shebeemd: @peterd $AMZN Thanks!!
peterd: @geotheo $AMZN Nope.
champ: $AMZN ---Did swing my full position as posted and I added @ $830
sierramp: @champ $AMZN Are you holding through ER?
champ: @sierramp $AMZN ---- Need to see how this plays out today....my target ...a month ago was $850 before ER.....it would be nice if it gets there before earnings....if I hold it will be a Very small position size....and I will sell in the AH's....my guess is....that they will beat but my concerns are...sell the news.
sierramp: @champ $AMZN Thanks. I've been in/out of this so many times. If I had just held and ignored it my balance sheet would be far nicer than with all the trading I've done. Still, I don't like risk and will cut pos size at least in half.
champ: @sierramp $AMZN --- You know about the plan that I posted about....I made double the $$$$ trading this stock around my core position daily by selling 1/2 on the close and adding back in the first 1-2 hours or soon daily...and I held a 1/2 size position all the way thru this trade since around 12/30.
billfumick: $AMZN I'm long stock going into earnings and will add PUTS to protect my position. The question is do I really wanna swing for the fences..... ? I think I might. The risk is only 2.5% @Dan, are you doing anything with $AMZN today?
billfumick: $AMZN At the end of the day, I'll make my own decision BUT I think I'm looking to be "egged on", lol... Should I leave this on OR cut it in half? Wondering if @Dan is doing anything with $AMZN today?
DAN: @billfumick $AMZN I have a small position. And it will be smaller before the close. But I do feel like buying a lottery ticket on AMZN. I think the guidance will be very interesting and exciting. No edge here. Just using The Force.
billfumick: @DAN $AMZN If there's any lottery ticket to buy, I suspect this would be the one. Was just looking for some moral support, lol Thx!
haroldzero: @DAN $AMZN may the force be with us.
stevef214: $TWLO in @ $30.30 $AMZN back in today with smaller position and probably will sell 1/2 before the close. I exited yesterday because my computer had to be reconfigured to new server at 3:00pm and I could not trade to the close. Bummer because I was going to hold half over night.
billfumick: $AMZN #FWIW I cut my risk back a bit..... Place your bets :-)
billfumick: $AMZN.... Swing batta swing, lol... :-(
champ: $AMZN -- Looks like what I posted about ...sell the news.
billfumick: @champ $AMZN That wasn't a "sell the news"... that was just a "miss"
Forexpro: Re: $AMZN Futures are now closed; $AMZN looks to be attempting to stabilize around the big figure (800). No position, but I would have been betting the other way, if anything. Best of luck!
champ: @billfumick $AMZN --- Yes, they missed on revs, have to see what they say on the call, about the revs...nice beat on earnings by $0.12....the only reason I said that is because after this run-up of $90 since 12/31....they had to have everything really positive to move the needle....but your right... it's a miss.
billfumick: @champ $AMZN No Biggie... It was a calculated risk. Ya mess with the bull, ya get the horns sometimes :-)
ryanj: $AMZN so whatta we do at 809 in after hours. Hold? Sell after hours? Sell in morning on bounce? Hold till next quarter? Glad I only have a few shares?
Robert1965: $AMZN, Yesterday sold Feb 3, STO 780 P for $4.00, BTC today for 1.50, glade I did. The only profitable trade this week
shoredriver: @ryanj $AMZN.... If you believe in it, buy more.....
JJT1: $AMZN Almost 100% of everyone talking on CNBC says buy this dip it's a godsend! So does that mean they have more shares they need to unload? Chart shows support at 792-794. If jobs number pops market, $AMZN could open near 815 and head up from there. At least that is the scenario I am playing in my head.
mepcc1: $AMZN - I sold partial position back at $820 and think I'll split the rest - hold on to 1/2 of that and put a stop under current support for the rest - just not sure whether that support is the 50dma or the 200dma - looking long term it could be as low as 746'ish? Can you guess that I've had this position for a while...?
Tony220397: @billfumick $AMZN they cut CLOUD service price 7 times this Quarter! not very good sign!
ryanj: $LOGM $NVDA $NUGT started LOGM yesterday at 105.77. Started positions in NVDA and NUGT this morning in premrkt 110.22 & 11.02. Still long small positions in $NEWT in two account. Also have orders placed for starting positions in $AMZN & $NTES if the price dips a little more this morning.......Time for work now.
inthesticks: @champ Was looking for a run up in $AMZN into earnings but it looks like the $UPS and $FDX numbers have spooked buyers. Do you see any reason to be in it except to hold through earnings and hope for blowout quarter?
billfumick: @inthesticks $AMZN $UPS $FDX I own the stock ($AMZN) and the 825 weekly puts. Limits my risk to 2.5% ish. I'd say that's a good risk reward, IMO.
champ: @inthesticks $AMZN $UPS $FDX --- I sold my full position this morning near the high @ $831...for + $81...took profits....and now watching for a new entry before earnings but that might not happen. I think it fell back with the market and give traders a reason to sell....thats what I did.
inthesticks: @champ $AMZN $UPS $FDX I'm sitting on a decent profit and got a little greedy .... was expecting a better bounce in the market today. Thanks!
champ: $AMZN @ $828 - I added back at a much lower price....looks like the markets could bounce again for the third time this week around this same time of day....but we could get an even better bounce after the FOMC News release at 14:00 ET...about no rate increase and I guessing they will put the March meeting on the table for the next increase ...$BAC is near it's 52 week high again...and I'm still holding this long term position and I have a very nice gain.
Robert1965: $AMZN, Is anyone trading options on earnings I was thinking of STO $780, Feb Put,
Kid2old: @Robert1965 $AMZN I have one $AMZN Feb 3 put with strike price at 800. I am willing to add to my 50% position at that price. Your 780 strike put would be near the 100 day moving average which I thing would be a good starter position.
champ: $AMZN going to swing...
Henry: @champ $AMZN $FB $AGN $AMGN You must not have had any AMGN, it didn't go down into the close
Robert1965: @Kid2old $AMZN Thanks I have at 7.60
champ: @Henry $AMZN $FB $AGN $AMGN ---- Sold yesterday....I screwed up.
ryanj: $AMZN started a position midday today 825.92. $NUGT stopped out of NUGT my 4% trailing stop was just too tight. Long $NVDA, $NTES, $LOGM, $NEWT, $AMZN all starter positions. I'm liking NVDA the best and am looking to add more.
ROSEY: @Dan I guess it is true that "Bionic Man" has super strength 8 ) since i see that viewing the excellent Strategy Session, etc. Thanks also for covering $VMW and $AMZN. This evening my Dgtr mentioned $AMZN would be building a delivery fleet (competition for $FDX & $UPS ?) and my " ? " is....will that subtract from the profit line in the future to a huuuge extent....that investment in bldgs & trucks? So, just now, another question pops up....what Company would build those trucks?
stevef214: $AMZN In here at $820.77. Probably day trade and alert set at 819.20 for a mental stop. Its been holding the S1 pivot of $820.01 for 1 1/2hrs and looks to moving up off it now.
champ: @stevef214 $AMZN ...I have been watching and waiting ....but it did fall back to $816.00 yesterday ...I'm waiting for the same set-up as yesterday ...I need 2 more green bars on the 5 min....before I do my daily add back.
stevef214: @champ $AMZN yeah and we need the market to help.
stevef214: @champ $AMZN BTW is that 3 green 5 minute bars. If so, I look for the second green 15 minute bar which would be kind of the same.
JJT1: $NFLX $AMZN $FB A lot of hammer reversal candles yesterday are not getting "reversal" today, and in many cases today is third day of red candles and posting a inverted hammer or hanging man doji. Anyone see this or am I overreading things?
stevef214: $AMZN Out taking profits
issues: @JJT1 $NFLX $AMZN $FB NFLX looks different than the others. It looks better. You are right about the hammer pattern.
champ: $AMZN has now bounced $12 off the low
champ: $AMZN good entry this morning and I did my daily add back...have to see if it's going to hold.
Visit the Trading Forum to join in the discussion.
| | |
| --- | --- |
| Stock Price | $USD 993.38 |
| Change | 1.33% |
| Volume | 4,816,740 |
Amazon.com, Inc., serves consumers through its retail websites and focuses on selection, price, and convenience.
Request Video of AMZN
Already a member?
Sign in here.
Earnings
July 27th, 2017 - 2017 Q2 Earnings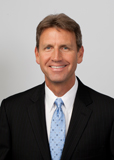 Dan Fitzpatrick
Stock Market Mentor gives you EVERYTHING you need to succeed in the market; all in one place. How easy is that? Dan Fitzpatrick and his elite community of traders share trading ideas, strategies and much more. Dan Fitzpatrick--a world class Technical Analyst, trading coach and regular CNBC contributor--gives you access to all of this with a 14 day FREE membership. Get started TODAY and start trading better TOMORROW with the following premium content:
Nightly video Strategy Sessions with a game plan for tomorrow
Got a stock you want Dan to look at? Just ask.
Patent pending video alerts instantly delivered to you when one of Dan's trading signals is triggered. This is not your typical price alert. This is a short video explaining the action you need to take to make money. No more "Woulda, coulda, shoulda"
Access to over 47,600 stock analysis videos
Access an ever expanding library (47,600) of educational videos that will save you time and make you money
Join a team of friends and traders that have one thing in common; a burning desire to succeed.

Become a Member Today!
Gain immediate access to all our exclusive articles, features, how-to's, discussion group and much more...
Satisfaction Guaranteed!
Your Stock Market Mentor membership comes with a 14 day, no questions asked, 100% money back guarantee!