Amazon.com Inc. (NASDAQ:AMZN)
Bands Volume 200 SMA 50 SMA 20 SMA Videos Alerts Articles Events

champ: $AMZN @$864....Broke thru....ATH.....still holding and now watching....might add but the markets need to turn green
StockMarketMentor: A Price Alert has been triggered for $AMZN Amazon.com Inc.. Click here to view associated video clip: http://stockmarketmentor.com/stockanalysis.html?ticker=AMZN&clip=83365
champ: $AMZN $870..HOD now....still holding....and I have a nice size position from that recent low 3 days ago...if the markets turn green ..I might add a little.
CHOFF: $JCP up 10% in 3 days. Retail sector is down and eCommerce is up, $AMZN is all the buzz. The contrarian traders are enjoying this one.
champ: $AMZN $ $874.37 HOH and ATH ...breaking out now... as $AAPL is moving the markets up a little...Apple moves the dow $DJI.
champ: $AMZN $875.50 ---- Out 1/2...about an hour ago... taking profits....still holding a nice size position....up $40 in 3 days.....and I will be watching tomorrow in the PM.
champ: $AMZN @ around $855....sure would like to see it break $860....
DAN: @champ $AMZN From your keyboard to the good Lord's ears, champ.
woodman: #FAANG stocks $FB $AMZN $AAPL $NFLX $GOOGL - all look good and/or on the verge of moving up, with the exception of $GOOGL which may have found support here but is not out of the woods.
champ: @DAN -- $AMZN @ $558....getting close...$860... could happen today but if not, it's just a matter of time.
stevef214: @champ $AMZN news they are moving into the middle east by acquiring Souq.com. IDK about that company, just news I read.
champ: @stevef214 $AMZN --- Yes, I saw that....Thanks.
Wolf: $AMZN Added to my position @ 838.50, STO weekly 835 put @ 6.15 (trailing stop) BTO 847.50 @ 2.50, no stop.
Wolf: $AMZN Closed weekly options for 50% gain.
Cheezit: @CHOFF I'll go captain obvious and say $FB and $AMZN. Every time I bought on a dip its worked out.
CHOFF: @Cheezit $FB $AMZN true that;)
DAN: Stocks that are up on the day are good stocks to own. Examples: $NVDA, $MOMO, $MAR, ...even $AMZN, which is only up slightly. I would stay away from the banks today. Seems like they are bouncing...however...(and this is a big however), if the House of Reps doesn't pass the Ryan Care bill (Otherwise known as the RINO albatross) tomorrow (which they probably won't), we could see the banks decline further. Not predicting...just musing.
grcjr: $AMZN recovering from yesterday but still has more to go. Currently in an incredibly tight VS. Small Call position April $840.
Robert1965: @DAN $NVDA $MOMO $MAR $AMZN From your post yesterday, $MOMO I got 200 shares at 32.00, set stop at 31.00, should the stop be adjusted, up to 32.75, I have stopped too many times for losses
inthesticks: @DAN It sure looked like $AMZN was setting up for a breakout until the markets sold off yesterday. Has your perspective on $AMZN changed since then?
Bert953: some interesting charts I saw after mkt closed. Squeezes - $ hsic, $lll, $bsx, $csco, $pfe, $acn. some lo-risk charts, @ 50 or 200dMA: $tmk, $viab, $ame, $fox, $ads, $cbs, $cb, $noc, $ba, $rig, $cost, $amzn, $wmt. Also $F, possible support after big selloff. My question is whats the catalyst for market to go higher after Thursdays vote?
traderbren: $AMZN -- keep an eye on $AMZN as it looks ready to pop.
TCW23: @traderbren $AMZN order in at 860! :)
Henry: $AMZN Thar she goes!
shebeemd: @Henry $AMZN Can you recommend an option strategy now that it 's over 560?
Henry: @shebeemd $AMZN I'm very reluctant to do that. OMM doesn't have a trade on and it would be unfair to people who pay for that service to share that trade if they did. I bought some at the money calls and right now I'm sorry that I did. Selling puts might be safer but there is not a lot of premium in a bull put spread.
tejas7: @shebeemd $AMZN My small trade this AM. STO April 800 puts for 1.35 (32 days to go, 7% from current price)
rck89: $AMZN STO $AMZN May 820/750 BuPS @11.25 cr. It just keeps rollin' along!
shebeemd: @Henry $AMZN Understand. Thanks for your reply!
shebeemd: @tejas7 $AMZN Thanks for your input!
DAN: #MARKET -- Several breakouts this morning on high profile stocks are fading. Look at $AMZN, $BABA, $FB, $NFLX and $AAPL. AMZN and BABA are down on the day, but were up at the open. This weakness in these high profile stocks speaks to what's happening in the market. There is no buying interest at higher prices. Money is not "chasing" stocks; it is waiting underneath them. This subterranean buying interest (a phrase that I just made up) is what's propping up the market. But the lack of aggressive buying is what's keeping the market from taking off.
Kid2old: @DAN $AMZN $BABA $FB $NFLX $AAPL #MARKET #subterranean buying interest - I like the term
glens13: @DAN $AMZN $BABA $FB $NFLX $AAPL #MARKET - well said. so what propels the market in the next 9 trading days? end of quarter window dressing? or profit taking?
bigbartabs: @DAN $AMZN $BABA $FB $NFLX $AAPL #MARKET ... subterranean buying I can live with. Its the Puerto Rico Trench buying that I have nightmares about.
michaelH: @DAN $AMZN $BABA $FB $NFLX $AAPL #MARKET I think the market is waking up to the good possibility that Trump's agenda may be running into trouble with all the other crap/distractions going on!
DAN: @michaelH $AMZN $BABA $FB $NFLX $AAPL #MARKET I agree with you. A lot of the demand underneath stocks is based on regulatory reduction, tax reduction, and infrastructure spending (roads, bridges...and the "big beautiful wall" ( ;0] ). And with so much noise in the works, I think it's very likely that a lot of that stuff gets chatted up...but won't get done (other than a small version of what was promised). Hope I'm wrong -- but my opinion doesn't count. Neither does anyone's opinion. What matters is what the market things. And right now, the market isn't particularly optimistic, and we're seeing that play out in stocks.
Bridget: Notes: Blood bath today $XLK- getting hit $MSFT $IBM $CRM,$WDC, $MCHP $SMH $FB toppy $AMZN - red candle from top to bottom BB $XLF - everything got hit, regionals especially $KRE $IBB - further breakdown $XRT - this worst performer continues to lead to the downside $XLY - big reversal $F $GM $FCAU - all breaking down $BERY - breakdown out of squeeze $PWR - same $VEEV - pullback $HCLP - looks shortable Making bullish moves: $PM RAI $MO - sin stocks still work $ALRM - breaking higher after earnings. Cup pattern on the weekly $SFM - not affected by this market downturn, still seeing buyers $TWO - still working $DNKN $PNRA - another new high $PEP $KO - both moved higher $DUK $SO - $XLU is the defensive sector $ABX - so is gold $JELD - this ipo is working
mr_tiggy: $amzn seems to be getting some interest this morning, on it's way to breaking above 860?
woodman: $AMZN - I don't recall a squeeze this tight.
shebeemd: @woodman $AMZN is there an option strategy that will work for this situation?
woodman: @shebeemd $AMZN - I am sure there is, but I'm not qualified to provide one. Ask @forexpro or some of the others around here who frequently trade options.
DAN: @shebeemd $AMZN Low implied volatility. I am looking at some calls on the stock, but it's not able to get through $860, and I don't want to be trapped in a trade because AMZN decides to squeeze for a while. And with implied volatility (IV) so low, it doesn't make sense to sell puts on the stock. I'm just watching it, with an alert set at $859.50 to give me warning that the stock's ready to go.
shebeemd: @DAN $AMZN OK. Good to know DAN. Thanks for your advice!
shebeemd: @woodman $AMZN Thanks for our response! Just read it. Been away all day. She
DrScience: @orpheusredux $AMZN While you're watching paint dry, ponder this: "Amazon Receives US Patents on Drone with Adjustable Legs, Blade Tips" as another beachhead in their attempt to take over the world. Imagine the possibilities: Transporting toddlers to daycare, picking up groceries at the local market, retrieving lost pets, and -- of course -- delivering packages wrapped in plain, brown paper to the wrong address. Or, did it?!?!
woodman: $AMZN squeeze.
DrScience: $AMZN volatility squeeze down to 1.65%, with Bollinger bands inside the Keltner channel. $MSFT is in a similar situation at 1.85% VS, and on today's OPEX Friday, will likely pin the stock at $65, barring some crazy Quad Witching market action. $ORCL' ...
peterd: @DrScience $AMZN DrScience what is CMF? Thank you Peter
orpheusredux: I've just begun watching paint dry because it's more interesting than watching $AMZN rhrn.
DrScience: $AMZN holding above the 20 DMA in a 2.3% volatility squeeze, 3% above the 50 DMA. CMF shows stock under accumulation and a move above 860ish could prove rewarding.
DrScience: $AMZN falling below the 8 EMA, down 8 bucks.
DrScience: $AMZN moving above the 8 EMA (daily).
Henry: @DrScience $AMZN I'm in for a daytrade on this weeks $845 calls but POTUS is bound to talk about his border tax tomorrow
champ: @bigbartabs $LABU and $SPX ---- Could be but I sold 2/3 on the close....will take a new look in the PM in the morning.... resistance is at around 55-$56....you know the Trump team had more of the CEO in the insurance sector at the WH today....meeting with the President about ObamaCare...all of the one's that insure the health care sector.....he seems to move everything he talks about....a few of the CEO's said it's was about time the WH talked to them.....everything keeps looking better and better daily...just have to figure out how to handle the zig-zags........#MyWay is taking profits daily by using my $AMZN trading system.....sell part on the close and buy back in the morning but only if the timing is right.
success: @Bridget $AMZN thank you for getting back to me . . I am down about 35% . . worse interday but have a small position so thought I would ride it out . . I will follow your last suggestion for a least a couple of days and if I don't get any relief then take the loss and move on . . thanks again
Bridget: @success if you are currently down on your $AMZN $850 c then I do not recommend adding a hedge. I have tried that tactic before and it has never worked. Only add a hedge to a profitable trade. So either decide to close down or wait for it to recover and then add the hedge.
DrScience: @Bridget $AMZN Good advice. By the time you realize a hedge would have helped the trade, it usually turns the current loss into a breakeven trade under the best of circumstances. All other outcomes are... uh, "bad."
Tony220397: $amzn , start another run?
grcjr: $NVDA $AMD $GOOGL $AMZN $MSFT $INTC #HPC - The market has spoken regarding $NVDA stock. I'm not currently in $NVDA and don't plan to be unless the chart changes. (the following started small and just grew .. sorry)

Having a career in high performa ...
woodman: @grcjr $NVDA $AMD $GOOGL $AMZN $MSFT $INTC #HPC - Interesting, thanks.
grcjr: @woodman $NVDA $AMD $GOOGL $AMZN $MSFT $INTC #HPC - you are welcome. Thanks for your posts.
success: @bridget . . what do you think of the $AMZN 3/17 850 C for a starter position
Bridget: @success $AMZN That should work!
Suz: @success $AMZN I put that one on yesterday....
success: @Bridget $AMZN . . .thank you . . got a small starter position going. .
Wolf: $AMZN New 52 week high. If 850 holds, will add.
jetace: $COL here is my latest list of WEEKLY CHART Cup & Handle stocks which either are about to breakout or have broken out of the right side handle $WM $HE $DLR $FB $CCL $HD $AMZN $XLI $WCN $HST $CLI $NSA $XME $DFT $FISV $CHRW $TSM $COP $CBRL $CF $ALGT $COST $SHW $SBS $EBAY $NVDA $CNO $RDC $VMC $BTG $CLF
traderbren: $AMZN -- on the move!
traderbren: $AMZN - cleared $846 $AKS -- getting a bid this AM.
billfumick: $AMZN, I'm fully aware that I'm "anticipating" as opposed to waiting for confirmation BUT I'm long....... I like this set-up! Spooked EVERYONE out after earnings.... Now everyone that sold will be annoyed when the stock is $900, 3 weeks later. Makes PERFECT sense to me!!
Henry: @billfumick $AMZN It's trying hard
DAN: @billfumick $AMZN #AMZN Well, I own some AMZN...but just a small position with a stop that would keep my losses to a minimum. I'm also at the same seance you are, billfumick.
DAN: @billfumick $AMZN Look at AMZN on a 15 minute bar chart. You'll see how it's coiling between 840-844 after a volatility squeeze from yesterday. Needs to pop above $844 and then it's likely to go higher.
billfumick: @DAN $AMZN They shook the tree after earnings, spooked traders out at 810. Long with protection PUTS. 900 makes most traitors wrong as usual, IMO. Thanks for lookin out!
pacmentor: $AMZN breakout finally happening
DAN: @pacmentor $AMZN Was just looking at it. Watch the $845 level. That's the intraday high. Stock would need to clear it.
pacmentor: @DAN $AMZN Still watching, but doesn't look like today will be the day
dickensg: $AMZN: Is that a cup and handle forming in AMZN.? The handle is a bit unusual.
issues: @ryanj $AMZN $NVDA But it's not alway true to sell before earnings. We sold 1/2 of $NFLX before earnings and wish we hadn't. Looking at the chart this may be a buy point for NFLX, which we enjoy watching every night.
traderbren: $AMZN - melt up continues!
BinaryJay17: @traderbren $AMZN Waiting to see a move above 847.45 - similarly watching $GS to move above 248 for new all-time highs
cmaxwel1: $AMZN 840 sold
ryanj: $AMZN sold my few shares today at 841.61. Very glad to get back to even and then make a small profit. I am really starting to understand why holding over earnings is too risky. I sold $NVDA the day before earnings and so glad I did. : )
DrScience: #Markets #FANG stocks $FB, $AMZN, $NFLX, $GOOGL holding station. NYSE and NASDAQ volume waning while $IWM up volume still heading toward upper-right. $XRT,$XLE, $XLF lead, and $GLD, $XLU, $SMH lag. Lunchtime break seeing more down $TICKs and falling Advance/Decline line.
champ: $DG - $DLTR @ $79.40 ...ER 3/1/AM ----- $DG @ $77.75....ER on 3/9/AM....both will be reporting on the Holiday sales season... and my guess is both will beat on earnings. I have traded both many times before and everything is pointing for a beat on earnings. I'm also holding $OLLI and their Holiday season earnings... are not until 4/6. These type of discount stores customers...Do Not buy on $AMZN.
DAN: Good morning. Another flat open as the Dow and Nasdaq bump against record intraday highs set yesterday. At some point, stocks are going to break out. The post-election rally essentially peaked in mid-December, yet stocks have not corrected. Fast ...
JJT1: $AMZN toying with middle BB, EMA, stochastic cross...
ryanj: $AMZN $NTES $NEWT $AUY, Just coming back to even on $AMZN. Been long on $NTES & $NEWT for a few weeks. $AUY started a gold miner position this morning in Premrkt....
orpheusredux: @JJT1 $AMZN If you look at the hourly chart, you'll see it's risen steadily since noon on Monday. I went long a couple of slightly OTM MAR call spreads.
DrScience: $AMZN trying to hold Friday's after-earnings low at $804. Looking to sell MAR 860/870 BeCS @ 1.25, or better, to complete Iron Condor.
stevef214: @PJMR11 $TWLO yeah I was considering holding half but I was gun shy after $AMZN, of course $TWLO will pop after ER. Good Luck!
Forexpro: ...
So, $AMZN was 803 and change when I began watching around 7 EST, and it's now 806. My sense is that 800 is likely to hold, and I may look to sell a put or two, depending on how vol levels look after the open. They won't be going up. The E-minis are ...
captron: @Forexpro $AMZN $IWM Thanks for the summary. Easy reading.
Forexpro: @captron $AMZN $IWM You're Very Welcome, Captron, If it isn't simple, it isn't me. :) Be lucky!
indigo1948: @Forexpro $AMZN $IWM - good morning - you sound extremely busy lately. I really enjoy futures trading but am also working a day job as I practice law - not the best mix with futures and court. Question: were you referring to bracket trades on the S&P in advance of the jobs number? I used to bracket Natural Gas prior to the number release - it is a good test for cardiac stability or lack thereof. All the best.
Forexpro: @indigo1948 $AMZN $IWM Hey, Indigo1948, Yes, I would imagine that trying to fit futures trades into your schedule might be challenging. I became accustomed to doing bracket trades around the non-farm payroll release. It was a consistent moneymaker for most of last year, but has become less reliable of late. Would have been fine today, although it was a bit pokey about moving sufficiently high to make the exercise worthwhile. LOL, I do find those few minutes following the release to be pretty interesting. :) Hope you're thriving; all the best!
captron: $AMZN - Sold all but one of my March calls yesterday and I am paying the penalty. Guess I needed to learn the lesson again, Don't hold over earnings.
Bridget: @captron $AMZN Don't hold long calls over earnings. We sold a very far OTM bear call spread on $AMZN that is going to expire worthless.
stevef214: @captron $AMZN I hear you. Same for me. Figured what I held I would at least keep 3/4 of my earnings from $AMZN over the last weeks. Now more like losing 3/4. I didn't expect a miss to cause a drop this far but now that I think about it, those nice round numbers 800/810 make sense with the run it had. Another lesson learned but perhaps at too high a price but that's trading.
JJT1: $V $AMZN On $V sold Feb 82.50 and Feb 84 calls for profit. Will wait to buy Mar on Monday or pullback. On $AMZN Feb 825 I am still waiting for all the analysts and money managers that were on CNBC yesterday saying buy any dips are soon to come in with volume and be true to their word!
Visit the Trading Forum to join in the discussion.
| | |
| --- | --- |
| Stock Price | $USD 990.33 |
| Change | 1.39% |
| Volume | 3,720,010 |
Amazon.com, Inc., serves consumers through its retail websites and focuses on selection, price, and convenience.
Request Video of AMZN
Already a member?
Sign in here.
Earnings
July 27th, 2017 - 2017 Q2 Earnings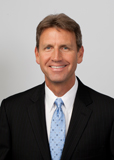 Dan Fitzpatrick
Stock Market Mentor gives you EVERYTHING you need to succeed in the market; all in one place. How easy is that? Dan Fitzpatrick and his elite community of traders share trading ideas, strategies and much more. Dan Fitzpatrick--a world class Technical Analyst, trading coach and regular CNBC contributor--gives you access to all of this with a 14 day FREE membership. Get started TODAY and start trading better TOMORROW with the following premium content:
Nightly video Strategy Sessions with a game plan for tomorrow
Got a stock you want Dan to look at? Just ask.
Patent pending video alerts instantly delivered to you when one of Dan's trading signals is triggered. This is not your typical price alert. This is a short video explaining the action you need to take to make money. No more "Woulda, coulda, shoulda"
Access to over 48,500 stock analysis videos
Access an ever expanding library (48,500) of educational videos that will save you time and make you money
Join a team of friends and traders that have one thing in common; a burning desire to succeed.

Become a Member Today!
Gain immediate access to all our exclusive articles, features, how-to's, discussion group and much more...
Satisfaction Guaranteed!
Your Stock Market Mentor membership comes with a 14 day, no questions asked, 100% money back guarantee!