Amazon.com Inc. (NASDAQ:AMZN)
Bands Volume 200 SMA 50 SMA 20 SMA Videos Alerts Articles Events

champ: $ULTA ...working M&A news....by $WMT and $AMZN...
champ: $SYNA @ $38 ---- NewsFlow is Positive, on this company and its now working with $AMZN, on their Smart Home Products. This company is bouncing off the YTD low of $36.36, YTDH is $64.54....2016 hi is around $85 and the 2015 hi is $102....the bottom lin ...
DAN: $MELI -- down on news that $AMZN will be expanding into Brazil. This is under institutional distribution. Has been for a while. Not a buy here. Going lower.
Cwaniak: $AMZN $GOOG A while ago I sold AMZN Oct 20 1030 calls and GOOG Oct 20 1020 calls and I am regretting that decision now. Do you have any advice for me? It is one week to expire. Should I hold or bail out? Any thoughts are appreciated
NVillage: @Cwaniak $AMZN $GOOG , $GOOGL I am/was in a similar position with respect to $AMZN and $GOOGL. I have a October $AMZN $1020/$1030 Bear call spread which is currently in the red and like you I am white knuckling the position with only a week to go. I also had a October $1020/$1040 Bear call spread which I initiated in late July. I closed the trade out yesterday for a net debit of $3.30 for a small profit. In my notes I lamented that on 10/6 I could have closed it out for $0.93 when $GOOGL was trading at ~$993 and even earlier I could have gotten out for $0.65. At each of those times I noted that the trade appeared to be safe; the $1020 strike price was located well above the 3rd Bollinger Band. Small comfort now.
Cwaniak: @NVillage $AMZN $GOOG $GOOGL Yes. I agree, our positions are not comfortable now. If we decide to keep them until expiration, and our positions will be ITM - we need to role them up for Oct 27 week, but during that week AMZN and GOOG will announce earnings ... so risk increases.
Gary: ...
$AMZN – a bit of a "broadening formation"…feels "toppy" to me. Totally subjective.
$GOOGL – weekly chart shows where this is – top of a wide channel.
$TWTR – filling gap? Rumor that POTUS has in ...
traderbren: $AMZN - getting closer to popping above $1,000 - long Calls
Gary: ...
6. $AMZN – still flirting with breakout above $1000. Obviously needs more work here.
7. $DXC – from 9/22 stock watch. Should be selling this now and leaving the stock alone.
Growth stocks to hold:
8. $VEEV – Can add this to a lon ...
Gary: ...
2. $AMZN – failed at 1,000. Like FB – at the top of a sideways ranging channel.
3. $AAPL – not seeing any reason to own this. Battery issues, connectivity issues, originality issues, delivery issues. And major chart issues.
4. $ ...
woodman: $AMZN looks good here.
woodman:
Iceman: $CVS $WBA - another $AMZN inspired move? The article below is a week old. http://www.investopedia.com/news/amazon-will-next-take-retail-pharmacy-bernstein/
Bridget: I have to take off a bit early today. Here are my notes: #Notes: Market Indexes are flat but many stocks are moving higher $XLF $GDX - both mostly flat today $OIH - pullback in gas today but lack of volume $XBI - still in a squeeze $XLY - continuing to breakout IBD50 at new highs $FIVE $HTHT $PAYC $ANET $TEAM $RHT $ALGN $V $PRAH $VMW $PYPL $AMZN - coming close to $1000 $TSLA - made a move higher today $FEYE - new highs $BMY - new high today in this rally $NFLX - almost hit $200 today, day 3, ER on 10/16 $GM - another new high $HLF - big breakout $BXP - breakout $TGT - breaking down from this squeeze
issues: @Bridget $XLF $GDX $OIH $XBI $XLY $FIVE $HTHT $PAYC $ANET $TEAM $RHT $ALGN $V $PRAH $VMW $PYPL $AMZN $TSLA $FEYE $BMY $NFLX $GM $HLF $BXP $TGT #Notes Thanks Brid. Cramer once said the best place to buy is when a stock hits a new high then pulls back 5 to 8 %. Here's the list of new highs. Any 5% or 65 PULL BACK should be bought. Right on?
gwenzee: $AMZN Local TV station (Palm Desert) just had a story on 3rd party seller problem. Items delivered to an address not yours and someone signs for item. Amazon records that your merchandise was delivered. Some are not being reimbursed by Amazon.
champ: @infocus $YRCW --- Most all the truckers are down today but not all.... because $AMZN is testing it own delivery service and that News is taking $UPS and $FDX down today and trucker are dropping but for no real reason....most are not in that type of small freight service and should turn back up but the problem is....we don't know when thats going too happen....however, they are now #Trying slowly to turn but will they recover.....and yes, they will....I'm guessing.
haroldzero: @Dan $GOOGL $AMZN Hi Dan, with todays action, Amzn above 50ma and Googl in a cup and handle, will you start a position at these level?
DAN: @haroldzero $GOOGL $AMZN I would start one on Google for sure. Amazon would be ok here too, though it has, so far, still printed lower lows and lower high. But GOOGL certainly works.
Artie10: $amzn comeback? Popeed up above 50ma
haroldzero: @DAN $GOOGL $AMZN Thx Dan
infocus: @champ $YRCW $AMZN $UPS $FDX #Trying Thanks for the info. Either my stop was too tight (not really), or maybe my position was too big. I don't care for the way this trades, so I'm looking for more suitable names. Plenty of choices.
DAN: @haroldzero $GOOGL $AMZN 8-) My pleasure.
debeers: $AAPL/$AMZN- The EU says both owe billions in unpaid taxes. Not good news for mr. Market when 2 of 4 generals get hit. again. $MON/$PEP- Monsanto tops in earnings, Pepsi drops on earnings. Oil down a skosh- You want to see stability here at 50 for market to maintain.
bsafriet: $FB $AMZN $AAPL $NFLX $GOOGL All the FAANG stocks sold off today, But somehow the $QQQ managed a small gain. Emphasizes that the action is in the small caps.
Forexpro: Re: $AMZN Hi, Friends, Gadgets aren't as vital to $AMZN's well-being as they are to, say, $AAPL, but they're still important. Amazon is, as I type, showing off its new "holiday line". We'll see how it plays out. Thus far, only seeing a new version of Echo. The schedule shows 90 minutes for the presentation, so running until roughly 3 EDT. All the best!
SMMReif82: $FB $AMZN, $AAPL, $NFLX $NVDA $GOOG Any comment on FAANNG? All rallied today on lower volume than the last two days except GOOG, which had higher volume.
Mpower27: @SMMReif82 $FB $AMZN $AAPL $NFLX $NVDA $GOOG off the cuff, these had been selling off for the previous few days. I would of expected a bounce at some point.
Bridget: $AMZN falling. Now broke through the neckline of the H&S on volume
bsafriet: @Bridget $AMZN See my prior post for targets.
DAN: The weak open has accelerated to the downside though we could see a snapback today. As noted this morning, all of the "FAANNG" stocks are selling today. If only one or 2 were selling, it wouldn't mean much. We've seen it before. But whe ...
Vehid: average volume/today so far $GOOGL 1.3M/1M=1.3 $NVDA 12M/15M=0.8 $NFLX 5.6M/5.4M=1 $AAPL 27M/32M=0.84 $AMZN 2.88M/2.9M=1 $FB 24M/12M=2
Gary: ...
2. $AMZN – Now lower highs and lows. Current uptrend is now complete. Looks like a H&S. Stay away from this.
3. $AAPL – rebound off 150 ma. If the watch gets fixed…and the iPhone X gets on track, this stock could rally. B ...
tejas7: $AMZN don't go to 936, or else 850 is next level.
bsafriet: $AMZN BTC $AMZN Sep-22 977.50 put position today. Looks to have complet6ed a H&S pattern on the 6 month daily chart, with a neckline approx. $954. Using the 7/27 high, I estimate a move down to approx. 825, a 130 pt retracement. The 50% Fib r ...
DAN: $NDX $AMZN $AAPL $FB $GOOGL -- all the leaders (except $NFLX) are weak today. When the "leaders" stop leading...it can be a big problem. I'm not "predicting" a rollover in the market. But I am actually cutting down some of the ...
bRobert: $AMZN inverse head & shoulder. Test neckline. Long call spread. Will add above $1000
bRobert: $amzn small position. Stop just below 50d
woodman: $AMZN may be making a move.
traderbren: @woodman $AMZN - yep, it looks like it.
Hank1: @woodman $AMZN Adding if it closes strong. The 50-day is 987.
woodman: $AMZN up through the 50 day today and still moving higher as I type. I added to mine this morning. Hopefully it will close well but we'll see.
Hank1: $AMZN ... nice close.
CHOFF: @Junior1 $GBTC - Buffett did admit to missing $AMZN...because he didn't understand the biz. This could be another one of those events. Who knows, today Jamie Dimon joined the choir calling Bitcoin "a fraud that will eventually blow up." I'd like to know more about Etherium and Litecoin. I welcome more Forum discussion about these. That said, I'm currently a fence-sitter looking for more insight. My first thought is I already missed it and would be chasing if I bought at this point.
phojes10: Is $AMZN in a head & shoulders? Looks like it's about to test the 50-day. Interesting to see if it breaks through and back above 1000 again.
Bridget: $KSS is up big on news they are partnering with $AMZN https://seekingalpha.com/news/3293779-kohls-higher-announcing-amazon-store-deal
jan2138: $OXLC: Dan covered this in a SS over the weekend. I am assuming it was because someone asked him to cover it because it's not a ticker that would be of interest to too many members. Imho, it's not really fair to ask him his opinion about some of thes ...
Junior1: @debeers $HD $LOW My experience has been ... Go to HD to buy 4 light fixtures that match, they'll have 3. Low's will have 6 in stock. But I dislike going to either anymore. $AMZN will have all 4 at my door in two days! As a matter of fact, for the last house that I built, I bought all of the fixtures from AMZN, along with the glass surrounds for the showers and all door hardware.
DAN: @jan2138 $OXLC $AAPL $AMZN Yes, it was requested. Stock scares me to death. Wouldn't go near it because I have no grasp of the fundamentals. And thanks for pointing that out, jan2138. 8-) You da man!!!
champ: $AMZN @ $981.64 ---- #News....."Amazon Turns Thousands of Twitch Streamers Into Product Pitchmen"...this is the headline, on a Bloomberg article today. This stock has been on a Great move the last 3 days and it has now bounced $44, looks like it could get back to $1000, in the short term and it could even happen tomorrow....I'm still holding and I'm swinging my position and I have been posting over the last 3 days....would like to add again in the morning but the markets need to be working or I will be forced to take profits.
champ: I'm moving $$$$ around and I took profits this morning in $AMZN $LITE $DY and $ULTA.....don't really want to hold these #Spec position any longer...but I have $AMZN back on my WatchList and I'm Out for now with a + $40 profit.
champ: $DJI @ 21,987 ---- Markets are really strong and it looks like they are going to follow Europes close and close in the Green, along with the Asia/Pacific markets but the Hang Sen was down a little and the Shanghai B was flat. I use these markets for ...
bsafriet: $AMZN. Big move up this AM and has me trapped in a bear call spread Sep'17 170/175 (I sold these for a net credit). Watching for trend before exit. If necessary, I'll buy the short calls back and sell call at higher strike to play the move. Wish me luck -- heck of a day to be at Dr. appt!
champ: $AMZN @ $978 --- I keep waiting for a drop but the last 3 days it just keeps slowly moving up.....I posted that this could be a $Hurricane retail play....place an order and hope it shows up.
bsafriet: $AMZN Currently at $980.00 + 12.41. Still in bear call spread, Sep'17 170/175. Waiting to implement recovery trade till next Tues unless situation markedly deteriorates.
bsafriet: @DAN $EXEL Missed this bus - Dr appt in AM, vet appt in PM. Maybe an entry will reveal itself Tuesday. Don't plan to be a buyer tomorrow except to bail myself out of a blown-up $AMZN trade if I absolutely have to!
champ: $AMZN $965 HOD --- I posted on 8/28 that this was a #Hurricane retail Bounce play at $945 and I'm still holding and when it turns my trailing stop, will take me OUT....but it looks like it wants to move even higher.
DrScience: ...
$AMZN @DAN covered this stock in his Free Chart. I also noticed the stock is testing the neckline of a somewhat sloppy H&S reversal pattern. The 8 EMA has proved resistance since earnings release. All my indicators show an oversold condition, an ...
champ: $AMZN ...this is a retail on line play for Texas...plus these 3 that I posted about $LPX $OSB $GVA...damage repair.
DAN: ...
Again, I like both companies...for different reasons, obviously. I think PI is going to benefit from the $AMZN/$WFM acquisition. They're the leader in RFID tech, and an obvious partner/vendor/contractor for the new business. $MOMO, fundamentally, ...
genki: @DAN $PI $MOMO $AMZN $WFM #1 Hi Dan, thanks for the insight. I was looking for comeback like $NCLH did around 5/17/17. I guess this kind of comeback does not happen often?
DAN: @genki $PI $MOMO $AMZN $WFM $NCLH #1 Hmmm. $PI still moving higher, genki. I think I steered you the wrong way on PI. Still going higher. ;-\
issues: @Bridget $COST Last night Mad Jim Cramer talked about how $WMT was going with $GOOG to try to compete with $AMZN. Somewhere $COST was in the mix and mentioned here on the Forum but I don't remember what it was.
genki: @DAN $PI $MOMO $AMZN $WFM $NCLH #1 I was just contemplating. Switching stock, do you think AMZN bottomed today with higher vol and a hammer?
traderbren: #Grocery_Retail: - interesting to note the sell programs that kicked in at soon as $AMZN announced specials on food at $WFM stores. So many others in the space got whacked $WMT, $COST, etc, and others that don't sell food, $TJX, etc.
CHOFF: @traderbren $AMZN $WFM $WMT $COST $TJX #Grocery_Retail -- that'll be a first as the only "special" I have ever seen at Whole Foods was....."e-specially expensive." It seems to me folks won't stop shopping at $COST because Whole Foods now ships their organic items. It's a different market demographic. I like $COST around $150 if that support holds. History is no predictor but the last time $AMZN announced, $COST bounced back after a few days.
mikeo561: $SPY, $AMZN -- Hi DAN, Goose, Iceman, Junior1, bsafriet, bigbartabs, champ, et al -- Please provide your opinion on selling bear call spreads (2, 3, and 4 weeks out) on $SPY, $AMZN etc. at the top of their ranges. Since it seems that we are in sideways consolidation (or perhaps a downtrend overall), does it makes sense to sell bear call spreads? (Note: after a bunch of years of experience, I only sell options or vertical option spreads. I don't think I have ever had a successful trade when I bought an option; put or call.) Thanks in advance and have a great day. If I missed someone to address, please accept my apology. I have not been in the Forum much lately. My bad.
DAN: @mikeo561 $SPY $AMZN Hey mikeo561 -- just saw your post. Sorry for the delay. BeCS trades are worthwhile trades as long as you aren't selling into a rocketship. $BABA has been on fire and I've had a couple of different bear call spreads on that stock...and it's just shaken me out each time. So it is very situational re/ selling a BeCS. Also, I think that the best time to be selling spreads is around 45 days before expiration. That's where the balance between premium and time decay lies. When you're selling just a few weeks out, an adverse move can really hurt you and you don't have enough time for the stock to move back the other way. So, from a delta (price) standpoint, you have little margin for error. Hope this helps. --DAN
mikeo561: @DAN $SPY $AMZN $BABA -- Wow! Thanks DAN, that helps me a great deal. Thank you again.
champ: $AMZN slides to a fresh 2 month low.....
DAN: $AAPL $AMZN $FB $XLF etc...note that a lot of stocks are hitting their prior highs and failing to break through. This is to be expected. Careful about getting sucked in at the top because you think everything is OK. Kim Jong Fat isn't going to bomb Guam, but that's not enough to push equities to new highs. There is still plenty of supply. By the sparse presence in the forum, it's apparent that folks aren't really trading this...and that's not a bad thing. --Dan
ROSEY: @DAN $AAPL $AMZN $FB $XLF Thanks : )
champ: $AMZN HOD ...nice move ....I'm still holding.....
ROSEY: @Dan $AMZN Tiny bit and question.....News that $AMZN AWS was chosen by FICO and HULU. Will this have minuscule impact on price of the stock or be huge?
issues: @champ $AMZN how many shares?
champ: @issues $AMZN --- I have a full positions....I added 1/2 back this morning....I'm back trading this stock...this is not really a hold for me....if it turns I'm out....and that goes for most all of my positions....in and out...so for now.... I'm in positions but only as long as the markets are working.
DAN: @ROSEY $AMZN I don't think it has that much impact. Many different sources of income...but it's certainly good news. But right now, AMZN is--in my opinion--under distribution. This isn't going to change that. 8-)
champ: @DAN $AMZN ---- @Dan... what would change your opinion....? Maybe if moved thru the 50 day, would that change your opinion..?
issues: @champ $AMZN Thank you Champ!
ROSEY: @DAN $AMZN THANKS for comment.
champ: $AMZN $AGN $PVH ....I'm back in these stock this morning ...for now ...they seem like they want to play ball....but I don't trust much of anything... at this point....Spec day trades for now and they are working...stop were at entry but they are now trailing.
DAN: Good morning. Futures are down this morning as the North Korean situation starts to matter. I haven't been positive on gold because I just haven't seen much movement. However, it's starting to perk up, so I think it's worth mentioning. A move abo ...
Joe1927: @DAN $APRN I was in the foodservice business when the bagel craze started. Stores opened on every corner teaching the joy of water boiled bagels, then $DNKN put 2 pieces of equip. in their shops and overnight became the biggest bagel retailer. It didn't take long to see for rent signs on a lot of street corners. I keep hearing about the threat from $AMZN which is real, but what about Omaha Steaks, or even $WTW, they both have databases of customers who already buy mail order food. Or maybe I'm missing the bigger picture again, I thought $NFLX was just a mail order Blockbuster Video and wouldn't last a year.
champ: $SDS $UVXY $SQQQ....I'm holding all 3 of these hedges and I'm just waiting and watching....no real clue on if the markets are going to drop any further but so far this drop is really no big deal....with the $DJI at 21,909 at this point...but anything can happen and I'm kind of watching $APPL $AMZN and $GOOG for direction. WTI-Oil is now dropping and is now down a $1 off the high..it was over $50 this morning @ $50.20....now oil is not helping the markets
bigbartabs: @champ $SDS $UVXY $SQQQ $DJI $APPL $AMZN $GOOG .... I wonder how North Korea's stock market is doing... if they have one. Could probably get in at an all time low.
champ: @bigbartabs $SDS $UVXY $SQQQ $DJI $APPL $AMZN $GOOG ---- P Trump needs to go over RHRN and make a deal on a Hotel and Golf Course, that would probably solve this problem.....I'm going to send him an eMail.
ROSEY: @Joe1927 $APRN $DNKN $AMZN $WTW $NFLX R U still in the business, or should i ask....R U watching over the food business of all forms, from field to restaurants and grocers? Dp you have any comments on Kroger, Wendy's, Red Lobster?
ROSEY: @DAN $GLD $MDY $IWM $FB $AMZN $NFLX $GOOGL $AAPL $NVDA $AAOI $PI $LOGM The comments in the A.M. are so helpful in direction of the day and then the nighttime videos help so much also, but you already knew that. Thanks Dan.
DAN: @ROSEY $GLD $MDY $IWM $FB $AMZN $NFLX $GOOGL $AAPL $NVDA $AAOI $PI $LOGM Hey Rosey. Thanks very much for the great feedback. I'm glad the combo is working for you! 8-)
Alexandra: Thanks for the responses to my previous inquiries. BTW My friend said if it weren't for AWS, $AMZN wouldn't beat estimates. Cramer said today, "AWS is 40% of $AMZN."
ROSEY: @Alexandra $AMZN Thanks for posting this info.
DAN: Good morning. It's not a big surprise that the market is set to open higher this morning. Why isn't it a surprise? Well, because the market is open today; and that's what the market does. And we need to run with the bulls while the bulls are runn ...
Geewhiz: @DAN $FB $AMZN $AAPL $NFLX $GOOGL $BA $GS $MCD $UNH $CSCO $KO $VZ Digging deeper into the diamond mind. $FFWM BTO @ 17.35 Thank you for the not so crowded trade area.
antfarm: $AMZN @Dan Closed my Aug 11th BeCS @ 0.12. Sold Tuesday for 0.80. Thanks Dan for the suggestion.
champ: @Alexandra $AMZN $SVNDY---- Don'y really know.... I need to check it out. I know of a company that is holding 300 - 7-11's but I can't remember for sure who they are but I will look. I'm happy to see your post and its nice to hear from you and I hope your doing all right.....and Thanks for the Info. Going to turn-in ...I got up 2 hour before the PM....had to do research and you know I'm in California....so I have been up now 20 hours.
sierramp: @Alexandra $AMZN $SVNDY My in-house airline / aviation guru said there is a distinction between airline vs freight carrier. I have to agree that I don't see an airline as a fit with $AMZN - however they are full of surprises -but as for freight DHL Express might be a consideration.
bsafriet: $AAOI $72.00 -25.99 (-26.52%) 16:34 EDT @Bridget I now know why you sell half your position ahead of qtrly -- I was going to going into close but got distracted with my $TSLA and $AAPL bear credit spreads *sigh* -- guess I subconsciously didn't want ...
Alexandra: @CHAMP et al. My friend who works for $AMZN said there's rumors &AMZN will buy 7/11, an airline company, and a drone company. 7/11 is owned by $SVNDY but it's traded in Japan and other countries. Which one is the US one ? And anyone have any thoughts on what potential airline and drone company? Also my friend said they are adding 100,000 new jobs in California in the next 18 months. He also said $AMZN has secret or hidden value under the "other" category, meaning not AWS or the marketplace. He insinuated it was a database of consumer profiles. I welcome any thoughts.
Forexpro: @Alexandra $AMZN $SVNDY

Hi, Alexandra,

Here's hoping that you're doing, and feeling, well. The U.S. ticker for 7-Eleven's Japanese parent company is $SVNDF. It's a real low-end retail conglomerate. "Big data", which is I presume what you ...
DAN: $AMZN -- nice rebound this morning. $998 is the pivot, and AMZN has climbed back above there. Looking at 1010 as a minimum intraday target.
Visit the Trading Forum to join in the discussion.
| | |
| --- | --- |
| Stock Price | $USD 1,294.58 |
| Change | 0.10% |
| Volume | 4,451,970 |
Amazon.com, Inc., serves consumers through its retail websites and focuses on selection, price, and convenience.
Request Video of AMZN
Already a member?
Sign in here.
Earnings
February 1st, 2018 - 2017 Q4 Earnings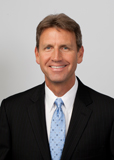 Dan Fitzpatrick
Stock Market Mentor gives you EVERYTHING you need to succeed in the market; all in one place. How easy is that? Dan Fitzpatrick and his elite community of traders share trading ideas, strategies and much more. Dan Fitzpatrick--a world class Technical Analyst, trading coach and regular CNBC contributor--gives you access to all of this with a 14 day FREE membership. Get started TODAY and start trading better TOMORROW with the following premium content:
Nightly video Strategy Sessions with a game plan for tomorrow
Got a stock you want Dan to look at? Just ask.
Patent pending video alerts instantly delivered to you when one of Dan's trading signals is triggered. This is not your typical price alert. This is a short video explaining the action you need to take to make money. No more "Woulda, coulda, shoulda"
Access to over 53,000 stock analysis videos
Access an ever expanding library (53,000) of educational videos that will save you time and make you money
Join a team of friends and traders that have one thing in common; a burning desire to succeed.

Become a Member Today!
Gain immediate access to all our exclusive articles, features, how-to's, discussion group and much more...
Satisfaction Guaranteed!
Your Stock Market Mentor membership comes with a 14 day, no questions asked, 100% money back guarantee!