Amazon.com Inc. (NASDAQ:AMZN)
Bands Volume 200 SMA 50 SMA 20 SMA Videos Alerts Articles Events

debeers: $AMZN-Why Jeff will rule the world: very few things $AMZN cannot deliver- -1. Experiences including recreation and concerts 2. Artificial intelligence and high tech chips 3. Healthcare equipment including diagnostics and research .4.gambling at tables and casinos. 5. A great family and people who love you* Food, Booze, and now clothes are now in its matrix. *This is, after all, the most important thing
spmeyers: @debeers $AMZN true enuf on #5, but before long some folks will feel like Echo loves them! :)
grcjr: $FDX @AMZN $UPS - $FDX set to report after the close today. One of the pundits just stated something to the effect that with $AMZN, the business for $FDX should be great. Observation. Over the past year including the holidays, not one of my packages arrived $FDX. They arrived via $UPS or USPS.
grcjr: @Forexpro $CSX - you are very welcome. Been a light day for me. Raised some cash. Placed new BuPS on $AMZN. Looking for targets of VS and just general uptrends.
Henry: $AMZN 1000 came and went, while I was digging a ditch to repair a drain pipe I hit with a maddocks, digging out wild grape sand sticker vine roots. The digging should be easy because are soil is mostly sand, but those roots have had 15 years to grow across the path of the pipe. Insert your expletive delete of choice
DAN: Good rebounds in a lot of stocks this morning. $AMZN broke through $1000, but is now faltering at that level, and I think the move is over. If $WFM receives a higher offer than $42/share, then AMZN will have to pay up (and receive a $400 million breakup fee). MU is rebounding, $VEEV continues to work higher after testing the 50-day moving average last week,.. $NVDA, $NTES, $SWKS...all working well. Also, $SWIR is still in consolidation but looking like a champ. I bought some more this morning, but I have no expectation that that the stock is going to skyrocket higher. I just think it'll continue to consolidate...but ultimately will move higher. It's a stock I want to own.
Henry: @DAN $AMZN Thanks for the update. I did not expect the move to happen as it did in the first 6 minutes of trading. Going back to my ditch digging
DAN: @Henry $AMZN LOL. Well, I have a bear call spread on the stock, with 1020 as my short strike. Imagine my dismay this morning when the stock opened up near $1020. My knuckles turned white...until the 1-minute bar started turning solid green. I did nothing except watch the numbers change.
Bismark07: $AMZN. I'm thinking if 995 doesn't hold 987 would be next level.?? Thoughts??
traderbren: $AMZN -- air is coming out of the trade....for now.
debeers: @DAN-It seems that after a small vacation in the Hamptons perhaps? The 2 premier sectors of Healthcare and Semis have reasserted themselves once again. And for all the folks that left the gambling stocks last week thinking that they already were as high as they were going to go? Don't bet on it! FD: long $MU, $LRCX, $WYNN, $PRAH and will be adding to 1 more this week. I bought some $AMZN last week at 985 and added a soupcon to $MTN which resumed its climb last week as well.
tri2insite: $RAD up 15% on big volume today. Stock has been beaten since buyout by WBA was not approved. Anyone think $AMZN might grab this for their move into pharmacy business?
tri2insite: @tri2insite $RAD $AMZN #Dan #Bridget ?
Mpower27: @tri2insite $RAD $AMZN #Dan #Bridget my guess would be no. I would think $RAD was be too much real estate. I swear I read somewhere that $WFM gives them a pharmacy angle.
Henry: $AMZN buys $WFM !
grcjr: @Henry $AMZN $WFM - WOW
traderbren: @Henry $AMZN $WFM - nice opportunity to scoop up $AMZN pre-mkt on the drop.
cmaxwel1: @Henry $AMZN $WFM (This is the way Amazon get's into the Grocery Delivery Business to complete with Wal-Mart's home delivery service).
bnnybklyn: @cmaxwel1 $AMZN $WFM makes sense but it can't be "whole paycheck" model anymore
Henry: @cmaxwel1 $AMZN $WFM I'm picking out my own food. Virtually all the food stores in my area have tired looking food of some sort.
grcjr: $AMZN initially down in pre market. Now up $13. 15 minutes to open. Could continue to flip back and forth until details are out and understood.
rck89: $AMZN This acquisition announcement is really great news for my $AMZN BuPS spreads! Good way to end the week!
tigerjohn8: $COST $WMT Is $COST down 7.5% an opportunity. I understand they are down in reaction to $AMZN buying $WFM
Henry: @tigerjohn8 $COST $WMT $AMZN $WFM It's an opportunity unless there is a Day 2. I am pondering it too
DAN: $COHR $CGNX $PAYC $AMZN -- in all the excitement about $AMZN, don't ignore other stocks. COHR and CGNX are rebounding off solid support and at low-risk entry levels. Both are IBD 50 stocks, which translates into institutional sponsorship. Also, PAYC continues to work. It's closer to near-term resistance of $70 than it is support...but it is a stock that you want to own if it gives us the right price.
infocus: @DAN $COHR $CGNX $PAYC $AMZN Surprise appearance on a Friday?! Things getting too interesting for you? ; > )
bnnybklyn: @infocus $COHR $CGNX $PAYC $AMZN 2 in a row
JJT1: $AMZN On Monday with tag of 50 day I bought this weeks 975 call watched it go from profit to loss twice then tried to sell at close yesterday, knowing time value would be totally gone today. Sell didn't go through. Did not wake up early today, so was amazed at news and did not try to wring max profit out of this gift. Lucky. Lucky. I will be going to whole foods today! And will be contemplating Amazon Prime membership. Still much better shopper than trader.
bigbartabs: $AMZN $WFM ... isn't Amazon also looking to buy all the Barns and Noble stores? Bezos could be Trump's economic growth commitee... all by himself!
grcjr: $AMZN $WFM at least a couple of the pundits on CNBC mentioned that this might be viewed as a possible monopoly move. I know I wondered about this.
bigbartabs: @grcjr $AMZN $WFM ... anti trust... yes, I thought about that as well. Might ignite a congressional move. You can bet that Walmart, Target, etc. will be bringing that to their attention.
michaelH: @grcjr $AMZN $WFM in groceries? Ridiculous!!!! Not close to any anti trust issue.
sierramp: @DAN $COHR $CGNX $PAYC $AMZN Thx for bringing my attention to these. Pulled the trigger on $CGNX starter pos.
DrScience: @michaelH $AMZN $WFM What makes owning physical stores any different from my local market? I'm wondering what $AMZN can do differently to change the model, i.e. get groceries from the warehouse to the stores. I can understand using drones, FedEx, UPS, and USPS to get goods to the customer, but ... ah, I'm thinking too much .
Henry: @DrScience $AMZN $WFM Stores in my area are offering delivery. I guess AMZN has an ample delivery system. However the grocery margins are thin. I don't really get it because now you have the hassle of physical stores, more employees, shoplifting, etc.
geotheo: $AMZN - Looking at this a gift, as I didn't sell 2 days ago. Sold waiting for the pull back.
bigbartabs: @DrScience $AMZN $WFM ... physical stores... I presume they want them for not only onsite sales, but also distribution centers in all the metropolis areas.
bigbartabs: @Henry $AMZN $WFM ... margins have never seemed to concern Bezos when expanding. I share your concerns however.
bwcarnation1: $AMZN would there be any possibility that at some point the gov't tries to stop $AMZN from buying into an area where they have to ability to dominate what ever they get into and put so many others out of business creating monopolies in many areas.? Just a thought...
spmeyers: @bwcarnation1 $AMZN could be, but the beauty of Amazon is it's big in lots of areas but not that dominant in any except books
Bridget: @CHOFF $COST I agree that $COST will not be affected by the $AMZN $WFM acquisition and this sell off is overdone.
di36464: @bwcarnation1 $AMZN Trump talked about anti-trust actions with regard to AMZN during campaign.
Bridget: $SYY nice recovery on the day. Sysco is a food supplier. I remember they provided most of the food in my school district growing up. I also don't think they will be affected by $AMZN and $WFM.
champ: $AMZN @ $999...open up @ around $996 and has been just kind of flat all day. S&P just placed them on a negative #CreditWatch AA-..... I shorted a little
champ: $AMZN ...Covered
DAN: Good morning. We're in for a rough open this morning, with the S&P Futures down 15, and the Nasdaq futures down 58. This morning, the Labor Department posted a strong number in new unemployment benefits applications. Just 237,000 new applicati ...
DAN: @humble Short AMZN and NFLX in my trading account. Long term has a bunch of stuff, $FDX, $AMZN, ...and various banks and industrials. Long term is about 15-20% cash. It's almost always nearly fully invested. I just tolerate the swings
humble: @DAN $FDX $AMZN Thanks Dan! That helps a bunch.
cziegra: @DAN $FDX $AMZN does that mean you don't have $momo in your long term anymore? Thx
DAN: @cziegra $FDX $AMZN $momo Yes I do. I was just ticking off the ones that came to mind. Just trying to answer the question quickly. I'm not even looking at my retirement account this week. Nothing has changed (I don't plan on retiring for quite a while).
DAN: @humble $FDX $AMZN For long term (retirement) accounts, try to zoom out and look at the big picture. Very easy to get shaken out of a long term investment by a short, volatile period that really doesn't impact the fortunes of the stock 5 years from now.
cziegra: @DAN $FDX $AMZN $momo thx
infocus: @DAN $FDX $AMZN $momo Glad to hear that! ; > )
Henry: @Lynda $FB $AMZN $GOOGL are , Cramer expects some profit taking, sounds reasonable to me.
DAN: $AMZN morning peak achieved
Robert1965: $NVDA,, $AMZN It looks like these opened there HI and then faded
DAN: $QQQ $AMZN $NVDA $AAPL $GOOGL, etc. Now the selling is done! (the bottom for the morning is in. If you see a retest, and lower lows, that would be a very very bad thing.)
DAN: #60 MINUTE CHART If you track stocks on the 60-minute timeframe, you'll capture last Friday's trading action too. You'll see that stocks like $AMZN $NVDA $GOOGL $FB and $NFLX are trading well off their lows. So this is now a time to be buying some of these stocks via either stock, calls or bull put spread (or bull call debit spreads). Your choice. No telling how far these stocks will go. I do believe that, ultimately, they will prove to be bull traps. But that may take a few days to play out, so might as well stay on the side of the trend for as long as it lasts.
DAN: The Nasdaq is ro lling over and the big cap tech names are reversing. Look at $AMZN, $FB, $GOOGL, $NFLX, $AAPL, $NVDA, etc. I am lightening up a lot on those names. Just taking profits and raising cash. The other indexes are doing just fine (for now). But when the leading sector starts reversing, it is never a good sign for the rest of the market. --Dan
champ: @bigbartabs $SMH ---- But only for laggers, like $IBM.....traders are taking profits on most $APPL $AMZN $GOOGL $FB ....rotation is going on, taking profits on all winners and picking up laggers, my friend. LOL
DAN: $QQQ $AMZN $NVDA $GOOGL $FB $NFLX, etc. The bottom is in. Buying some for a trade.
Henry: @DAN $AMZN Was $927 a real print?
shoredriver: @DAN $QQQ $AMZN $NVDA $GOOGL $FB $NFLX Hope you are correct Dr. Dan..(.procto picking bottoms)....
ginice: @optionswealth $NDX Yes, I'm with you, I saw the weakness in the tech sector. When it seems too good to be true, it usually is. I took partial profits on my FANG stocks last week because of all the jumping around $AMZN and $GOOG were doing to get over 1000 and stay... $FB and $GOOG .. double tops? These sector rotations come amazingly fast, I hope this one shows us where the new trades are pretty fast. Ha!
cmac: @DAN $QQQ $AMZN $NVDA $GOOGL $FB $NFLX the thing to do on every selloff - for it seems like forever - is to buy, buy, buy. The recent May 17th selloff included.....can't wait for your weekend update.
CHOFF: @DAN $QQQ $AMZN $NVDA $GOOGL $FB $NFLX - what makes you think the bottom is in?
Sher: @geotheo $NVDA $AVGO $MSFT $AMZN $V $MA $JNJ $MCD $ADSK $ADBE $LRCX $ATVI $GD $CMSCA $ISRG - Thanks for sharing - I tend to "tune him out" a lot of the time... Actually, I tune out a number of CNBCers...
geotheo: Crammer's Top 15 Stocks to buy because of Comey and Brits on pullback/ hysteria 1) $NVDA 2) $AVGO 3) $MSFT 4) $AMZN 5) $V / $MA 6) $JNJ 7) $MCD 8) $ADSK / $ADBE 9) $LRCX 10) $ATVI 11) $GD 12) $CMSCA 13) $ISRG
RedLeaf1: @geotheo $NVDA $AVGO $MSFT $AMZN $V $MA $JNJ $MCD $ADSK $ADBE $LRCX $ATVI $GD $CMSCA $ISRG Thanks for the list.
rah: $AMZN - heading for a bearish engulfing candle for the day?
RedLeaf1: $AAPL, $AMZN and $GOOGL are falling out of bed on higher volume. What happened?
traderbren: @RedLeaf1 $AAPL $AMZN $GOOGL - looks like a program trade as soon as Potus open his mouth.
RedLeaf1: @traderbren $AAPL $AMZN $GOOGL Ohhh. I have to watch for this in the future. Thanks.
elgie: $AMZN inching up again. So, is the next stop 1050 or 980? Any opinions or considerations for going long?
Gary: ...
$AMZN – same entry as EQIX

$FB

$NFLX

$VMW



VIDEO THREE:

$PRAH – keep this. Trailing stop below $70

$VEEV – still going.

$MOMO – another week of consolidation would be good!

$NTES – coiled spring off a higher l ...
traderbren: $AMZN - above $1,002. :-)
debeers: $ULTA -why is this retail stock not like the others? (except for leisure and Italian sports cars)Have you not been paying attention??LOL: 1. No loyalty for others 2. No instruction for the others 3. Cheap to expensive 4. Loyalty rebates for members 5. Online adds to instore--it doesn't detract from it: one feeds the other. 6. Do you really want the $AMZN guy to have styling shears or do your custom coloring? How do you feel about his makeup tips?
ginice: $FB $AMZN Taking some profits off the table today in these two. $FB - Has grown to overweight position - sold 25% of position. $AMZN - Took 1/3 of position off today - It's easier to watch it fight 1000 from a lighter position. HA! It's so easy to leave profitable positions in place to take your mind off your not so great stocks. Almost like losing a friend. lol Trade safe.
DAN: $NDX $AAPL $AMZN $GOOGL $NVDA -- be careful about committing new money to the long side. Amazon has fallen $15 in the past half hour, and Nvidia, Google, and AAPL are also selling. So there is some broad based selling going on and there is no telling whether it's just some kind of sell program, or whether it's something more meaningful. Better to stand back and let things play out than stand in the middle and try to fight it out. There's no money in fighting the market.
mharps: @DAN $NDX $AAPL $AMZN $GOOGL $NVDA -the news on US pulling out of Paris accord is the suspect for the drop- look at solar
DAN: @mharps $NDX $AAPL $AMZN $GOOGL $NVDA Ah. Thanks for passing that on.
jpmd349: @DAN $NDX $AAPL $AMZN $GOOGL $NVDA - also, money center banks speaking at different conferences are talking about lower trading revenue in Q2 and lower profits overall. This may also be contributing to the sell off.
audrina0904: @mharps $NDX $AAPL $AMZN $GOOGL $NVDA This is the type of thing that blows my mind about the market...maybe I'm just a simpleton, but I dont see any way that effects much in the economy....The fact is, people are selling today, why do we need to pin a reason to it?
DAN: @jpmd349 $NDX $AAPL $AMZN $GOOGL $NVDA OK. Thanks for that little tidbit too, jpmd349.
traderbren: $AMZN -- let's see if it can clear $1,000 this morning!
audrina0904: @traderbren $AMZN just passed it...
grcjr: $AVGO $ADI $GOOGL $SBAC $CHKP $SWKS $WDC $NFLX $NVDA $TSLA $AMZN $KLAC $CMCSA $MU $LRCX - new highs (52 week or more) from the Nasdaq 100.
captron: $AMZN within 9 bucks of a grand. Will it break through today.
captron: $AMZN - Have my Aug 1000 calls loaded and ready to push the sell button.
audrina0904: @captron $AMZN i was thinking about this same trade.
captron: @audrina0904 $AMZN I cashed out. Don't think it will go through and stay with the 3 day weekend coming up. Will buy more next week.
Mpower27: @captron $AMZN now just $5 away
captron: @Mpower27 $AMZN Already sold my calls. Nice profit and I did not think it would go through 1000 today and stay there.
grcjr: $IRBT $SWKS $AMZN $NVDA - some on my watch list setting new highs.
bsafriet: @tejas7 $DISH In discussion with $AMZN for a wirelesss partnership and could announce a deal at a trade show this week. IMHO naked call sale is high risk, but I think you know that. Don't get run over by a steam roller picking up nickels off the street.
Wolf: #luck Worst fat finger trade I ever made. Conditional order to buy $AMD and typed $AMZN. Good thing I noticed it. Actually made $1/share, but momentarily went into margin.
bigbartabs: @Wolf $AMD $AMZN #luck ... don't you hate it when that happens And when you hit enter, it is exactly at the same time you realize it. If you haven't ever felt your stomach laying on your flip flops (called thongs when I was a kid)... its not a feeling that goes away quick.
woodman: @bigbartabs $AMD $AMZN #luck - my classic maneuver is accidentally buying when I meant to sell or vice versa. Those are great. Especially when it takes me too long to realize what I did.
coldevinc: @woodman $AMD $AMZN #luck have done them all grrrrrrrrrrrrrrrrrrr
DAN: $QQQ Definitely not getting an oversold bounce this morning. Rather, it is a big down gap at the open, and then a grind sideways in a series of relatively wide swings that are starting to narrow...with no upside resolution. Look at a 5 minute chart of $MOMO $AMZN and $VEEV for examples. I'm done doing anything this morning. Feels too risky to be taking action.
Visit the Trading Forum to join in the discussion.
| | |
| --- | --- |
| Stock Price | $USD 969.17 |
| Change | -0.52% |
| Volume | 1,780,500 |
Amazon.com, Inc., serves consumers through its retail websites and focuses on selection, price, and convenience.
Request Video of AMZN
Already a member?
Sign in here.
Earnings
October 26th, 2017 - 2017 Q3 Earnings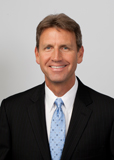 Dan Fitzpatrick
Stock Market Mentor gives you EVERYTHING you need to succeed in the market; all in one place. How easy is that? Dan Fitzpatrick and his elite community of traders share trading ideas, strategies and much more. Dan Fitzpatrick--a world class Technical Analyst, trading coach and regular CNBC contributor--gives you access to all of this with a 14 day FREE membership. Get started TODAY and start trading better TOMORROW with the following premium content:
Nightly video Strategy Sessions with a game plan for tomorrow
Got a stock you want Dan to look at? Just ask.
Patent pending video alerts instantly delivered to you when one of Dan's trading signals is triggered. This is not your typical price alert. This is a short video explaining the action you need to take to make money. No more "Woulda, coulda, shoulda"
Access to over 50,100 stock analysis videos
Access an ever expanding library (50,100) of educational videos that will save you time and make you money
Join a team of friends and traders that have one thing in common; a burning desire to succeed.

Become a Member Today!
Gain immediate access to all our exclusive articles, features, how-to's, discussion group and much more...
Satisfaction Guaranteed!
Your Stock Market Mentor membership comes with a 14 day, no questions asked, 100% money back guarantee!