Amazon.com Inc. (NASDAQ:AMZN)
Bands Volume 200 SMA 50 SMA 20 SMA Videos Alerts Articles Events

ROSEY: @Forexpro $KBE $SPY $PNC $JPM $BAC If you could only choose one bank, which one would it be? OR, for a larger gain , would it be an entirely different sector? I should be in dividends, but I favor Tech and SMH. I am amazed by my daughter's choice of $AMZN.....and where is it going? ABBV is interesting, hoping someone makes a huge break thru soon. I think they are working on inflammation.
steve71: $AMZN Acting like a short term top after a very nice run. Sold 1/2 and wrote March 1550 calls on the other 1/2.
champ: @steve71 $AMZN --- Acting like a short term top, you said....but you have to remember, traders and investors aren't stupid, this is day 4, why would anybody buy a stock RHRN, when the markets are dropping, they all know that they must wait for market timing, they need to clearly see market direction, markets are #moving up a little RHRN but looks like it could be a another false move..???....but its hard to know....I can't see, its still just to foggy....but the fog could left.
Forexpro: @champ $AMZN #moving Thanks, Champ, Actually, it appears that the market can't, or won't, move higher without $AMZN, as the WSJ noted this morning ("Amazon Is Taking Over the Stock Market, Too"): "Amazon.com Inc. $AMZN has accounted for 27% of the broader index's (the $SPX) 1.6% gain (thus far for 2018) through Tuesday, according to S&P Dow Jones Indices' data. That is followed by Microsoft Corp. $MSFT , which has contributed 13%, and Netflix Inc. at 8.3%. U.S. stocks fell Wednesday, but Amazon and Netflix extended their 2018 gains, adding to their dominance over the S&P 500." One of those chicken and egg things. Here's hoping that you're doing well; all the best!
champ: @Forexpro $AMZN ---- This is one of my best positions and I have been in for around 14 months. I have many post on this stock but my point that I was making was, investors and traders don't take new or add to positions, when the markets are turning l ...
Robert1965: @champ $AMZN Yes you were buying it in the 930.xx saying it is going to $1000.00 wish I followed you on that
champ: @Robert1965 $AMZN --- I was in and out and trading the zig-zags, around a core position....now on this ATH, I'm only holding a very small position....because its just to hard for now.
Robert1965: @puttz $AMZN I agree, good add
steve71: $QQQ $KRE $AMZN $SPY Sticking with my thesis from yesterday. Banks, Tech and Amazon doing fine in a rising rate environment. Hedged by selling calls on the long positions and short the $SPY.
steve71: $AMZN Amazon powering up in a weak market. Is that an IHS pattern over the last three weeks? $AMZN seems to benefit today from a $WMT fail on internet sales. What will do well in a rising rate environment? The market seems to say Banks and Tech...and Amazon.
cmaxwel1: $AMZN started small position
puttz: $AMZN Dble top or flag pattern?
grcjr: @puttz $AMZN - I think it is too early to call a double top. I don't believe I see what I would call a flag, rather a short term pullback. I do see below average volume with a trend to lower. The stock has touched the upper BB which could just be resistance. I'm not seeing a VS. RSI of 66 is ok. MACD is looking positive but CMF and ADX not. Soooo, some encouraging things but I'm not expecting a break out just yet. Next earnings will likely be early May.
puttz: @grcjr $AMZN I added at 1300. Wish I would of added more. I feel it to late to add any more at these levels though
Forexpro: ...
I don't hate $CHTR nearly as much as I hated $VZ - truth to tell, I probably don't even get as far as "dislike" very often - but there is that $209 monthly bill. True, that includes the usual HBO stuff, but I find that if there's a movie t ...
jimbo: @Forexpro $GOOGL $CHTR $VZ $AMZN $AAPL $NFLX
jimbo: @Forexpro $GOOGL $CHTR $VZ $AMZN $AAPL $NFLX Forexpro Are you a Soccer fan?
Forexpro: @jimbo $GOOGL $CHTR $VZ $AMZN $AAPL $NFLX Love It, Jimbo. Played some in my youth, became an Arsenal supporter while working in London some decades ago. Arsene and I are getting older and crankier together, although he has some years one me :) You, too, I take it?
jimbo: @Forexpro $GOOGL $CHTR $VZ $AMZN $AAPL $NFLX I love the game! American born I coach college soccer now but played professionally back in the late 70's through mid 80's in old NASL now I'm an old guy! Haha I've been in here with Dan for 7-8 years! Love your posts your so knowledgeable about so many things! Always trying to learn to be a better and more patient trader. My team is Liverpool and they are doing pretty well.
Forexpro: @jimbo $GOOGL $CHTR $VZ $AMZN $AAPL $NFLX That's Impressive, Jimbo, I can't lay claim to anything like that level of achievement. Liverpool are very good, but I generally preferred Everton during the latter part of the David Moyes era on the somewhat thin rationale that the team's skipper shared my Lanarkshire-based surname. I'm following Moyes' attempted comeback at West Ham with interest; just goes to show that talent still needs the right setting to manifest itself. Take care, and all the best!
Kristine: $AMZN - So its close yesterday was the ATH closing price. It will be interesting to see how much resistance there will be when it nears its ATH.
Gary: ...
12. $AMZN – close to ATH. Always goes higher. Any steep pullbacks are buying opps.
13. $SCHW – lower highs and lows now. Wouldn't not buy here. What's your timeframe?
14. $NFLX – closing in on ATH. Panic buying of ...
ROSEY: @debeers $PVH $PLCE $EL How to think about $WMT ? with their move to implement their own Cloud service. Sites a secret, and I imagine great outlay of money, but it is staying viable considering $AMZN.
woodman: @Alexander $FCX - I do have $$ in long term stuff, but I also have some available cash. In the long term column, I recently bought $BA and $V, and I recently added to $AMZN and $SIVB. I have also nibbled on $ALGN which I would *like to* hold long term but we shall see how successful I am doing that. I am intrigued by some of the health care plans following their pullbacks, and am considering settling on one for long term with the following as my current candidates: g: $UNH $CI $WCG $CNC. I need further research, however, and I do wonder what affect AMZN's health care initiative will have (though it's likely some time away).
CHOFF: ...
Yesterday $AMZN said they'll be making an AI chip (presumably for Echo.) This pulled $NVDA down a bit although it doesn't appear to be the same type of chips (GPUs) that $NVDA produces.

$NVDA also reported 340 autonomous car partnerships that onl ...
Alexander: @woodman $FCX $BA $V $AMZN $SIVB $ALGN $UNH $CI $WCG $CNC I like your portfolio. You do not need luck. thanks
woodman: @Alexander $FCX $BA $V $AMZN $SIVB $ALGN $UNH $CI $WCG $CNC - As a further fyi, I do keep some $$ completely outside the Market as well, including even safe vehicles and cash designated entirely for my business and for keeping the lights on. :-)
debeers: $AMZN-Amazon (AMZN) rolled out same-day, one- to two-hour delivery of Whole Foods grocery orders – including produce, meat, dairy, seafood and certain alcohol products – in Austin, Cincinnati, Dallas and Virginia Beach, challenging grocers and staking out territory in the supermarket turf wars. Amazon aims to expand the services to other U.S. cities this year. Amazon also reportedly is planning to launch its own mail-delivery service, hitting shares of FedEx (FDX) and United Parcel Service (UPS). 9:40 AM ET Amazon reportedly has plans for its own shipping service,.
Kristine: $AMZN - looks like it is trying to turn up from the lows today. Just watching for now.
Kristine: $AMZN - Moving nicely now.
ROSEY: @Kristine $AMZN U HIT MY "ATTENTION" button. 8 ) THX. (stopped out currently, tho love it).
Kristine: @ROSEY $AMZN - I'm not watching any longer. Took a March call ;)
Alexander: #shorts Hello Friends, I am looking for idea(s) to short stock or sell OTM call spreads. Currently sold OTM calls for $MA $STZ $CMI $AMZN and $GOOG
Kristine: $AMZN - Hated to part this morning with a good friend but yesterday I could see a head & shoulder pattern on the 5-min / 5-day chart was nearly completed. The pattern actually completed yesterday EOD when breaking 1425(ish). The break of that pattern followed through to the downside to 1375(ish). I have trouble staying away from a stock I like but I can see 1390 could give it some resistance. The tough part for me is wanting to take a nibble back but I'm asking myself what reason do buyers have to step back in RHRN. To break the temptation I'm stepping away for the rest of the day. Any thoughts on support for $AMZN? Thanks in advance.
Shopaholic526: @Kristine $AMZN Yes. Good on you for getting out. You have no indication yet that it won't go down further. Wait for upward confirmation. I don't know anyone that can call bottoms.
debeers: $AMZN, $BA, $EL, $HAE, $HP, $PLCE, $PVH, $STL-DAN is absolutely right-here are my positions in full disclosure. I sold my AAPL this am because i only wanted to own 1 ofthe fangs and decided $AMZN was the one. I only add on pb's. So herewith: $AMZN, $BA, $HAE new today, $HP, $PLCE, $PVH, $STLD. Like Billy Joel sings, you could be right, I might be crazy but in case its a lunatic you're lookin for--baby i'm your gal.
issues: @debeers $AMZN $BA $EL $HAE $HP $PLCE $PVH $STL $STLD You are definitely first class! In your positions and as a fine young lady!!
debeers: @issues $AMZN $BA $EL $HAE $HP $PLCE $PVH $STL $STLD --You are very kind but i don't hold a green candle to others here.
DAN: Good morning. The futures are down in a really big way this morning as the short volatility trade continues to unwind. Wondering why the market is doing what it's doing? The underlying dynamics are pretty complex, but I can explain the generalitie ...
rah: @DAN $NFLX $AMZN - Hi Dan. I listened to an interview online with Mark; somewhere (I believe 01/17/18) he mentioned starting a short position on the DOW. It would be interesting to chat about that decision and his results. oops - guess I should have read the rest of your comment ! rah
judysteiner: $AMZN, $NFLX been in and out several times today, making money trading the quick momentum
ROSEY: @riskmanager $AMZN Thanks. Did see that price..I am still OK, but did you know a stock can give nightmares?
ROSEY: @champ $AMZN THANKS champ.
ROSEY: $AMZN @DAN BUT, BUT, BUT, IT'S SO SHINY, DAN. PLEASE COMMENT ON IT.
riskmanager: @ROSEY $AMZN I was thinking the same thing. Looks like low of 1387 was a good buying opportunity--at least for a quick day trade. But I will sit on my hands.
champ: $SSO has bounce about $2.50 off the low....$AMZN has bounced over $60 off the low....back-in both.
steve71: $AMZN Adding some common. Love this action. Hope tomorrow is Day 3.
champ: @riskmanager $AMZN ---- Yes, day trades only....for now. However, the markets should turn tomorrow, but there is know real way to know....traps are everywhere.
Gary: ...
$AMZN – wide range, but held up ok. Not actionable here.
champ: @Henry $AMZN #OT --- I have been a trustee...twice and there were wills but there were still minor cat fights but without a will, your right... it would have been a major problem.
champ: @Kristine $AMZN ---- Wow.....Very Nice, recap....Thank-You! ....Your very good and I can tell you are a professional....top of your class, for sure.
ROSEY: @indigo1948 $AMZN #OT What happens to our will if our Lawyer ( we respect him) passes on before we do?
cmaxwel1: @Henry $AMZN #OT ( I have created a trust to fend off all issues, when I go.) That is how you avoid all issues with estate taxes, and it was not that expensive. So, your saying that the two common law wives are single?
cmaxwel1: I'm at 50% cash on IRA account. Took profits last week. Thinking of waiting for next confirmation before I dive back in. Market needs to flounder a bit. Perhaps those added $ in paychecks from the tax cut will slowly pop the market into a post-tax cut move higher. This is a good time for market to pause before it goes up further. What a wonderful January! And $AMZN, I sold you yesterday morning, you may go higher but that money was booked as a profit, no regrets.
Forexpro: ...
Non-farm payrolls came in at plus 200k, vs a market view of around 177k, with the rate unchanged as expected at 4.1 percent. There were revisions to the previous two months, but I'll have to go back if I get time to see the net effect. It doesn't re ...
Danzguy: @Henry $AMZN #OT OMG, while caring for my mother, with Alzhiemers, I put all of her wealth in a Trust. When she went to Heavan, this time last year, her Will became irrelevant because I was the Lifetime Beneficiary and everything simply rolled to me; So Easy (I was all that she had left in regards to family). BTW - there was 1,500 share of $GE which is about useless now).
AceTrader: Out $AMZN calls
Iceman: $AMZN #ShortPuts – Bought to close AMZN Feb 2 2018 1260.0 Puts @ 0.01 and Bought to close AMZN Feb 2 2018 1705.0 Calls @ 0.01. Nice #Earnings trade
Alexander: @bwcarnation1 $FB Usually Mondays follow Friday trend. I am scared, so perhaps short term bottom was reached (I am 99 percent wrong on market direction). It is really hard to sell $FB today, but if selling continues .... $AMZN will be down too. Thanks for your input.
Gary: ...
2. $AMZN -- $1,500 top.
3. $AAPL - lots of crowing after hours....but crickets today.
4. $NFLX - strong. Strangely strong.
5. $GOOGL - BuPS?
6. $NVDA - resting
7. $CASA - Up today. Resistance at $21.32.
8. $CTRL - lower high and low. Shake out h ...
Henry: $AMZN Discovered last night that the covered call I sold on $AMZN was a 1570 March not a February. No wonder I got $43 for it.
cmaxwel1: $AMZN sold before earnings with a profit.
ROSEY: @Dan@Gary Thanks for the great Webinar guys and Gary's fun $AMZN comment.
mgoodw: @ROSEY @DAN @GARY $AMZN Yes THANK YOU!!! Really enjoyed that, hope there will be more!
Iceman: $AMZN #ShortStrangles #Earning - Started narrower and kept widening out Sold AMZN Feb 2 2018 1260.0/1705.0 Strangle @ 2.48 then Sold AMZN Feb 2 2018 1257.50/1710.0 Strangle @ 2.35 and finally Sold AMZN Feb 2 2018 1255.0/1715.0 Strangle @ 2.22
DragonFly: $AMZN down $50. Wow
Alexander: @Iceman $AMZN #ShortStrangles #Earning It looks rather safe bet. I wish to have your guts.
Kristine: $AMZN --SEATTLE--(BUSINESS WIRE)--February 01, 2018--

Amazon.com, Inc. (NASDAQ: AMZN) today announced financial results for its fourth quarter ended December 31, 2017.

Operating cash flow increased 7% to $18.4 billion for the trailing twelve months ...
rck89: $AMZN @DAN Thanks for your super analysis at today's webinar. Looks like my BuPS spread is safe (STO $AMZN Feb 1290/1250 BuPS@%5.45cr). I even increased my positions, which lowered my average credit value a bit, but I've got more credits! Hopefully, the position will expire worthless though if I get 50% I'll THMAR. Thanks, again!
traderbren: $GOOGL - working its way back in the AH after getting knocked down. $AMZN trading higher in AH. $AAPL - now higher in the AH, but there was a low print of $162.55 $ATHN - up nicely AH. $AMGN - off AH.
DAN: @rck89 $AMZN Take the 50% if you can get it. Remember -- when you've got just 50% still on the table, the risk hasn't changed. So you've got half the potential reward for the same risk. At some point, that's not a good tradeoff.
gpburdell: @DAN $AMZN Great point! I tend to take 50% off too soon to the detriment of my eventual gains.
rck89: @gpburdell $AMZN @DAN Amazing after-hours trading - up big! But let's see how it opens in the morning. Thanks, guys.
champ: @DAN $AMZN ---- You have been posting over the last week, that your holding until $2,000, in your long term employee account ....but I took profit yesterday, at around this same level....however, I will be watching for a new entry.
Gary: #NOTES SS 020118 COTD: $CZR breakout. $SPX – likely to be here for a while. Earnings: $AAPL – beat earnings/revs. But missed iPhone sales. Guided lower. Not much reaction. Support at around $165. Why buy this stock? Is it the best one to own now? Because it's Apple? Not a good enough reason. $GOOGL – light on EPS numbers. $AMZN – EPS $3.75 vs. $1.85 est. (Remember when they didn't make money?) Growth Stocks: 1. $CTRL – stabilizing at around $26 2. $ESNT – Bullish engulfing pattern. Entry right here. 3. $CBOE – still working. 4. $GDI – buyable here. 5. $PRAH – stabilizing here. 6. $BLD – squeeze vs. consolidation? Discuss. 7. $KMT – tomorrow morning is conference call. Questions: 8. $JD – still consolidating Alerts: 9. $TTWO – breakout yeste44rday. Resting today on high volume. Wait for follow through. 10. $FB – looking like more continuation tomorrow? 11. $OSTK
Henry: #OT Estate_Planning I had a friend, a doctor who did not have a will when he hit the ground clutching his chest. He had 4 homes in his name, two common law wives and a daughter. I think the lawyers will make out the best. The Tax law of 2017 raised the minimum for federal estate tax to $11.2. With the help of @Dan, and $AMZN all of us may get there. If we do, the law SUNSETS in 2026 and it reverts to $5 mil. That is almost never mentioned in press reports of the law. It is a giant step from knowing you will die, to planning for the event. We all secretly believe it won't happen to us. Deal with it and make some plans. I have seen families torn apart by siblings fighting one another.
indigo1948: @Henry $AMZN #OT - very good comments. I have a bias as I practice law but it is amazing how many people have no estate planning in place and no concept of the problems that can potentially occur after they have left this world without such planning.
mopick: @Henry $AMZN #OT , "I plan to live forever, so far, so good." Steven Wright
champ: $AMZN @ $1,468.5 up $32....HOD and its at another new ATH...really only need to hold... just this one stock. I'm expecting zig-zags....still holding, earnings are not until tomorrow...after the close.
cmaxwel1: @champ $AMZN (im holding over earnings)
Henry: @cmaxwel1 $AMZN That was my plan, Instead I sold a 1570 call for $43 against my position.
rck89: @DrScience $WYNN Hey Doc while you're at it , i.e., expressing great stock opinions, what do think about $AMZN tomorrow? I STO $AMZN Feb 1290/1250 BuPS @5.82 cr. What'd you think?
DrScience: @rck89 $AMZN I'd take the risk. I think Jeff Bezos will rule the world.
champ: $AMZN @ $1,447......Out...took profits for now because the stock turned, off of that new ATH @ 1,472.
BocaRick: $AMZN $JPM $BRKB announce a health care partnership to deliver services to employees. Market sees "amazon effect" and many health care, hospital, insurance stocks down premarket - #IBD
BocaRick: #WSJ text message...$AMZN $JPM $BRKB form company aimed at blunting the "hungry tapeworm" of health-care costs, Warren Buffett says. Also, don't forget State of the Union Address tonight, what will Trump say????
1winkie: ...
$AMZN was reiterated as Buy and its price target was raised to $1,600 from $1,250 at Needham. Amazon was just featured as a company in which the recent trading and the analyst activity was indicating an overwhelming chance of very strong earnings.
...
DAN: @1winkie $ABT $ADBE $ALK $ALB $GOOGL $AMZN $CVS $GD $GE $GILD $INTC $X $STX Great post, 1winkie. Thanks for the hard work. Very helpful. Dan
1winkie: @DAN $ABT $ADBE $ALK $ALB $GOOGL $AMZN $CVS $GD $GE $GILD $INTC $X $STX Thanks, Dan
champ: $AMZN @ $1431.30... HOD and ATH....but zig-zagging....still strong going into earnings...still holding.
judysteiner: $amzn added back after selling part ,profitable, will hold half over earnings
cmaxwel1: @champ $AMZN (I am holding over earnings).
rachel: ...
2. $AMZN – still running into earnings. BuEP. In this market, might pop to $2,000 on Thursday (kidding...but am I?)
3. $NFLX – is this the only "pullback" we get? Do NOT chase this. Much more risk of downside than missing ...
ROSEY: @Dan $AMZN Dan, I have trouble understanding WHY, on a stock that will probably beat on earnings, people sell instead of holding. Is it because the price has run ahead? and profit is taken? or is there another reason? Thanks.
grcjr: @ROSEY $AMZN - For me ... this and other tickers have been big winners. I'm not getting out but I am reducing my exposure.
puttz: @ROSEY $AMZN I will be selling half before earnings. Before last earning the stock traded flat for three months. This time its up forty %.
ROSEY: @grcjr $AMZN @puttz Thinking about AWS , not seasonal, I just love it......unless AWS is not contributing much.
champ: $DJI down 145 points....just a little windy today, other than that...the markets are still strong.....$AMZN and $GOOGL are green and the wind could die down and if it does, both move back-up even higher. The dow is only lower because of a few stocks.....retail traders are not really happy today....they always expect more.....when they are done losing their $$$$.....we could/will get a small turn, buyers are watching and just waiting to step-in and test the water.....no real reason to be in any hurry....needs to level out, for a hour or so, then we will see how it plays out....and that is happening RHRN.....but know-one knows how it going to play out and as of now....investors are not selling, only watching.
DAN: @ROSEY $AMZN Those are the main reasons, Rosey. If a trader has a good profit in AMZN, it's tempting to sell some of that position to lock in profits and minimize risk. At the same time, traders who are inclined to buy the stock to hold over earnings in expectation of big numbers and a dramatic move higher will typically buy a few days (or weeks) before earnings. They rarely wait until the last minute. Only the coin flippers will buy (or short) a stock just before earnings are reported. Does that help? Dan
rck89: $AMZN BTC $AMZN Feb 1290/1250 BuPS @ 6.1...STO @16.73. Best trade of the year so far! Then I got tempted by DAN's spec trade, so I re-entered the trade albeit on a much smaller scale. Specifically.... STO$AMZN Feb 1290/1250 BuPS@5.9 cr. This would qualify as a "too cute" trade, not necessarily smart! We shall see.
Visit the Trading Forum to join in the discussion.
| | |
| --- | --- |
| Stock Price | $USD 1,610.15 |
| Change | 0.44% |
| Volume | 2,623,990 |
Amazon.com, Inc., serves consumers through its retail websites and focuses on selection, price, and convenience.
Request Video of AMZN
Already a member?
Sign in here.
Earnings
July 26th, 2018 - 2018 Q2 Earnings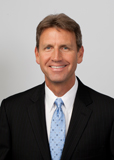 Dan Fitzpatrick
Stock Market Mentor gives you EVERYTHING you need to succeed in the market; all in one place. How easy is that? Dan Fitzpatrick and his elite community of traders share trading ideas, strategies and much more. Dan Fitzpatrick--a world class Technical Analyst, trading coach and regular CNBC contributor--gives you access to all of this with a 14 day FREE membership. Get started TODAY and start trading better TOMORROW with the following premium content:
Nightly video Strategy Sessions with a game plan for tomorrow
Got a stock you want Dan to look at? Just ask.
Patent pending video alerts instantly delivered to you when one of Dan's trading signals is triggered. This is not your typical price alert. This is a short video explaining the action you need to take to make money. No more "Woulda, coulda, shoulda"
Access to over 55,800 stock analysis videos
Access an ever expanding library (55,800) of educational videos that will save you time and make you money
Join a team of friends and traders that have one thing in common; a burning desire to succeed.

Become a Member Today!
Gain immediate access to all our exclusive articles, features, how-to's, discussion group and much more...
Satisfaction Guaranteed!
Your Stock Market Mentor membership comes with a 14 day, no questions asked, 100% money back guarantee!