Arista Networks Inc. (NYSE:ANET)
Bands Volume 200 SMA 50 SMA 20 SMA Videos Alerts Articles Events

bsafriet: @issues $FNSR $LITE $OCLR $CIEN $VZ I like $ANET and $IPHI in this group - they are trending up vs consolidating. Last summer's catalyst for this group was a China's upgrade. Do you think Trump's position on trade and China in general will send China business elsewhere?
Bridget: Notes: A few breakouts today, most tech stocks: $FFIV - on an upgrade, at 52 week high $PAY - continue up today after earnings surge yesterday $AKAM - on an upgrade $NDSN - breakout on earnings and still holding at the top of the range $NVDA - nice volume today and pushing on the upper bollinger band $BMY - this is starting to work, no major news I could find $RRGB - breakout on upgrade and big volume. Now above the 200DMA. $UBNT - this uptrending stock also made a new 52 week high on higher volume $ANET - new 52 week high, solid uptrend, decent volume today. This is working $ULTA - at a good buy point just above the 50DMA $VSM - #ipo at new all time high $UPS - bearish engulfing pattern. Seeing some profit taking while $FDX is still holding up ok.
Bridget: $ANET is breaking higher. Almost to a new all time high.
captron: $ANET - IPO is breaking out.
Aragorn: @Captron @Bridget $ANET first Cappy not an ipo anymore been trading over a year check out the 30 minute chart look at that inside 30 and up went up almost a buck from that signal so strong today made 52 week highs and dare I say it ATH. Sweet today
Aragorn: A few stocks keying on for day trades tomorrow - Inside days - $PANW $LH $UNH $TNA $ CASy - $ASH $LGND $CME - pullback t he 21ema inside day $RL $NFLX $CCI $ANET $EBIX $UAL $WDVC Hammer signals OPHT - also an inside day - $HDS $CREE
orpheusredux: @Aragorn $PANW $LH $UNH $TNA $ASH $LGND $CME $RL $NFLX $CCI $ANET $EBIX $UAL $WDVC $HDS $CREE Ara--as I posted yesterday, I believe $OPHT looks very buyable here.
StockMarketMentor: A Price Alert has been triggered for $ANET Arista Networks Inc.. Click here to view associated video clip: http://stockmarketmentor.com/stockanalysis.html?ticker=ANET&clip=74974
bobbybwana: @DAN I don't totally disagree but I have put some money to work last week $TWLO,$ACIA,$LN,$ANET
numbers: $ANET is coming out of a squeeze, but not much volume, is this a buy
DAN: #Optical Networking Stocks -- $FN $LITE $VIAV $GIMO $ANET $OCLR I'll be covering these stocks tonight, but wanted to point them out today. I've discussed the optical networking stocks a few times recently, and I think they work quite well. The companies are all different (that's the way with an industry. Many companies meet varying needs in a single industry). But the stock charts have a common theme -- they're going higher. One Caveat: EARNINGS!!! $LITE this afternoon. $FN - 8/15 $VIAV - Thursday.
DAN: @issues $FN $LITE $VIAV $GIMO $ANET $OCLR #Optical on what?
issues: @DAN $FN $LITE $VIAV $GIMO $ANET $OCLR #Optical Do I see lower highs on BMY? I don't see that bounce yet, do you?
woodman: @DAN $FN $LITE $VIAV $GIMO $ANET $OCLR #Optical - I've liked and been long $OCLR for some time in the optical space. Also long $NPTN in optical.
judysteiner: $ANET looks like a 59 min trade
issues: The IBD 50 sure changed dramatically this week. There are 25 new stocks replacing 25 from last weeks. The new ones are ones that didn't go down as much (more than going up so much) This shows a very defensive stance the market has taken. Here's the IBD 50 list for today $ABC $AET $AMCX $ANET $CALM $CDW $CELG $CNC $CPB $CRI $CRL $CTXS $DG $DY $ELLI $EPAM $EQM $EW $FL $GGAL $HA $HAWK $HII $ICLR $IDTI $ITC $LGND $LNKD $MYGN $NKE $NTES $NUAN $OLED $PLAY $PRXL $REGN $RHT $ROST $SIG $STE $STZ $SWHC $TDG $TSO $ULTA $VEEV $WBMD $XRS $YY
Aragorn: @issues $ABC $AET $AMCX $ANET $CALM $CDW $CELG $CNC $CPB $CRI $CRL $CTXS $DG $DY $ELLI $EPAM $EQM $EW $FL $GGAL $HA $HAWK $HII $ICLR $IDTI $ITC $LGND $LNKD $MYGN $NKE $NTES $NUAN $OLED $PLAY $PRXL $REGN $RHT $ROST $SIG $STE $STZ $SWHC $TDG $TSO $ULTA ...
judysteiner: $ANET moving up 2 days in a row on vol
al19: $ANET looks like a short squeeze
judysteiner: @forexpro Thanks for the hellO and hash brown suggestion. Ended up taking my laptop after the close to sbux to listen to cnbc and do a few scans for tom. came up with a few charts, $ANET, $crzo, $xop, $intc.going to look at somw more now. Had good discipline trading ILMN AND JUNO TODAY. HOPE YOU ARE DOING WELL.
pcotton: ...
IPOs I'm watching: $ADMS $AFMD $ANET $AXTA $BLUE $CLLS $CYBR $DBVT $ERI $GNCA $GWB $HAWK $INO $IPO $LPCN $MBLY $NCLH $NDRM $NGHC $NSTG $NVAX $OPB $PIRS $PTLA $PYPL $RARE $RH $SERV $SPY $SYF $TERP $TSE $VDSI $W $XNCR $XOM
My notes on IPOs:
ADMS - Ad ...
EasyOut: @Aragorn IBD50 Inside day etc Inside day - $FB $LCI $REGN Inside Week - $CELG $CTSH $GILD $REGN $UTHR $UVE INSIDE MONTH $ANET
Aragorn: $ANET I posted yesterday with a chart this is movin on up :-) OT Jefferson's theme song - http://www.youtube.com/watch?v=MYcqToQzzGY
BocaRick: @Aragorn $ANET I have been watching this stock for some time and it has yet to hit #IBD buy point of 88.66 coming out of a cup with handle pattern. Inside month and longer.
Forexpro: @BocaRick, $ANET Thanks, BocaRick, Hadn't run across this one before, but it looks potentially interesting. Sideways consolidation now, as you point out, following a nice uptrend: http://schrts.co/lfYlyB Volume is seasonally light - at least, I presume that it's seasonal - but it hasn't pulled back much beyond the 38.2 percent retracement level, and "should" be headed higher on that basis. Something around 78 looks like a reasonable entry level, although unfortunately the timing of a push higher is unclear. It is to me, at any rate. If this is headed to new highs, I would expect something around 76 to hold as support. Just another view, for whatever it might be worth. Best of luck with it!
EasyOut: @Aragorn #Aragorn's Inside Stocks IBD 50 Inside day - $AHS $ALK $CTSH $EW $ILMN $ORLY $PAYC $SBUX $SCI $UHS Inside week - $AHS $ALK $CELG $CTSH $GILD $REGN $ROST $UTHR $UVE Inside Month - $ANET New additions to the IBD50 $AHS $AOS $AET $CDNS $GPN $MENT Subtractions -$ ZBRA $CALM $AFSI $IPGP $SBNY $ENDP
ginny: @Aragorn $ICLR $PNK $ZBRA $TSS $ANET $AGN $ALK $AMBA $ CBM $CTSH $CBM $ENDP $HA $LCI $MANH $NKE $OZRK $PNK $ROST $SCI $SSNC $TSCO $TSO $ULTA $VRX
judysteiner: $ANET- IBD STOCK WORKING
EasyOut: @Aragorn #Aragorn's Inside Stocks: Inside Day $AFSI $ALK $AMBA $CBM $CYBR $PAYC $PNK $UHS $WETF Inside Week - $ORLY $TSS inside Month - $ANET $OZRK
EasyOut: @Aragorn #Aragorn's Inside Stocks IBD 50 Inside Day Week and Month Inside Day - $ALXN $MANH $ORLY $PAYC $PNK $TSS $V Inside Week - $AMBA $CRUS $CYBR $HAWK $ILMN $MANH $SBUX $V Inside Month $OZRK $ANET There were a lot of changes this week in the IBD50 Here are the new adds $ICLR $CRUS $V $PZZA $SSNC $WETF $PGTI $SBNY $TMH $CALM $NKE $AKRX $ALXN $ENDP Thanks for your posting. Kathy
VectorGamer: This week's watch list: $ANET $TASR $ROST $JAZZ $MNK $ABD $MOH $HBI $CRM
janner0814: ...
$ANET $AXS $CYBR $EXR $HCN $HCP $HLS $MAC $NOW $ORI $SPG $SPLK

Here's the finviz charts: except no BB... hmmmm...
http://tinyurl.com/consolidation-20150724

OK [edit]: Here's the symbols in BB format:
Consecutive days of closes inside the BB:
ANET ...
sheppner: $ANET-just ripping, heading to $90
EasyOut: @Aragorn #IBD 50 inside day and week Inside Day $ABC $AMCX $ANET $CBM $CRTO $GILD $ILMN $LCI $MANH Inside Week - $CRTO $NSR $PNK $TASR $WAL $ZBRA IBD50 New Highs - $CNC $ELLI $ORLY $OUTR $OZRK $PZZA $SC $SWKS $UHS $VDSI Thanks for all your help and instruction in the SMM Forum. EasyOut(Kathy)
janner0814: ...
Inside Day $ABC $AMCX $ANET $CBM $CRTO $GILD $ILMN $LCI $MANH

Inside Week $CRTO $NSR $PNK $TASR $WAL $ZBRA

IBD50 New Highs $CNC $ELLI $ORLY $OUTR $OZRK $PZZA $SC $SWKS $UHS $VDSI"


Aragorn: $XNET daily chart extended above the 3rd std Bollinger., it looks ready to blastoff going vertical with increased volume $ANET - hammer today lower volume looks good $ATEN weekly chart starting to go in a VE now
sheppner: $ANET-beautiful hammer reversal, this one is going back to $75
Diana2010: $LOCO, $GPRO, $ANET All three of these companies are releasing stock earlier than the standard 180 lock-up period. Seems to me that the 180 day lock-up is no longer standard/enforced and we can expect employee stock to be sold after the first earnings report for new issues. #seachange Adding to above post- $MBLY, $CYBR could do the same this week and kill a positive response to good earnings. Long CYBR
boba: $ANET - A blue sky IPO.
boba: $MBLY $TUBE $ANET - Three new IPOs that are working.
NapoleonSolo: @dunsek $CMCM thx for heads up... high risk IMO to hold over earnings with such big run up off lows but then look at $ANET after last night's release.. same basic set up
tnt: $ANET longs who bought the open getting slaughtered. Patience paying here. Getting long at $73. Too good to pass up after these earnings #s
RedLeaf1: @dkoran $ANET Well done! Down 3.50 today
trader123: $SINA $SCTY $SPWR $ILMN $ANET $TWTR- Stopped out on all 6 positions today with small gains to small losses. Fortunately, I was stopped out on $TSLA & $Z last week before today's carnage. Ok, time to regroup and wait for better entries. Let the market come in a bit, which will set the stage for the next advance. Cash looks good right now.
dkoran: $ANET- Cramer pick this am. Also lots of upgrades.Looks like it wants to move back to all time highs in the near future provided market does not correct. Bought at 68 today. getting out now around 70 with a tight stop .
Visit the Trading Forum to join in the discussion.
| | |
| --- | --- |
| Stock Price | $USD 131.61 |
| Change | 1.17% |
| Volume | 177,745 |
Arista Networks Inc with its subsidiaries is a supplier of cloud networking solutions that use software innovations to address the needs of large-scale Internet companies, cloud service providers and next-generation enterprise.
Request Video of ANET
Already a member?
Sign in here.
Earnings
May 4th, 2017 - 2017 Q1 Earnings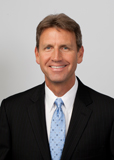 Dan Fitzpatrick
Stock Market Mentor gives you EVERYTHING you need to succeed in the market; all in one place. How easy is that? Dan Fitzpatrick and his elite community of traders share trading ideas, strategies and much more. Dan Fitzpatrick--a world class Technical Analyst, trading coach and regular CNBC contributor--gives you access to all of this with a 14 day FREE membership. Get started TODAY and start trading better TOMORROW with the following premium content:
Nightly video Strategy Sessions with a game plan for tomorrow
Got a stock you want Dan to look at? Just ask.
Patent pending video alerts instantly delivered to you when one of Dan's trading signals is triggered. This is not your typical price alert. This is a short video explaining the action you need to take to make money. No more "Woulda, coulda, shoulda"
Access to over 45,900 stock analysis videos
Access an ever expanding library (45,900) of educational videos that will save you time and make you money
Join a team of friends and traders that have one thing in common; a burning desire to succeed.

Become a Member Today!
Gain immediate access to all our exclusive articles, features, how-to's, discussion group and much more...
Satisfaction Guaranteed!
Your Stock Market Mentor membership comes with a 14 day, no questions asked, 100% money back guarantee!