Arista Networks Inc. (NYSE:ANET)
Bands Volume 200 SMA 50 SMA 20 SMA Videos Alerts Articles Events

DAN: #GSL stocks -- $WB $WUBA $ANET -- all working well this morning. $WUBA is breaking out of congestion on 300% higher volume than usual, $ANET rebounding off the 50-day moving average on 240% higher volume than usual, and $WB, on 200% higher than average volume, continues yesterday's rebound off the 50-day moving average. --Dan
stairm01: $ANET Any thoughts on $ANET? Is this a buying opportunity with a low risk stop? Sure looks like it to me on one of Dan's growth stocks. Could be a reaction to the $FB deal. I'm starting a position down here.
Junior1: @stairm01 $ANET yes, this looks like a low risk point to enter with a stop at today's lod
issues: $ANET is at an interesting point with the 50 day ascending into the 20 day. Both are at the same point $272. This is where Dan says it's a low risk buy point since you can put a stop right under both 50 & 20 days. Right?
steve71: $ANET $SIVB Plan BTO in the last minute. Nice charts, easy exit points.
DAN: @EasyOut $WUBA $ATHM #Growth Current List: $CASA $YY $TREE $WB $PRLB $ATHM $GDI $BLD $PRAH $TRHC $PAYC $ALGN $OLLI $PYPL $WUBA $ANET
Gary: ...
2. $ANET – pullback to 50dma. Supply at $300. $23 points of potential upside? That's not much.
3. $EPAM – high RS. Holding at 50-day MA.
4. $TAL – working well. Sloppy...but no reason to be selling this. Alert $40.
5. $ ...
rachel: ...
10. $ANET – Alert $300
11. $ESNT – as previously noted, this should NOT be a losing trade. Should have exited higher as a function of respect for money. Taking this off the GSL.

12. $BABA – Consolidating. Has potential for test ...
rachel: ...
20. $ANET – Up more than 50%. Would take profits here.
nestorsch1: $ANET good morning, looking for advice, is it too late to trade what's left of the gap and/hold a longer term position? Thank you!
bnnybklyn: $TEAM added on the move above 60 long. Find myself back in about 60% now. Full on $PAYC, $MU, $W, $TGH, $TWTR 1/2 on $SMH, $WB, $JD, $ANET, $TTD, $CRM - working...
issues: @nestorsch1 $ANET yes
woodman: $ANET still going.
Gary: ...
9. $ANET -- still hanging...but appearing to be entering a resting, congesting phase.
10. $WB - good entry here.
11. $GDI - off the list.
12. $DOV - off the list.
VIDEO THREE: Plenty of breakouts, and potential breakouts.
1. $PAGS - new high. Sto ...
Wolf: @woodman $ANET Took a small nibble @71. I think it will fill the gap if the markets cooperate.
bwcarnation1: $ANET on the move today up 4+% on vol
issues: @bwcarnation1 $ANET Thank you for the reminder. I added.
woodman: @bwcarnation1 $ANET - yeah ... that bounce off channel bottom last week. I was a little worried about it yesterday, but I held it.
bwcarnation1: $ANET still up 4%
woodman: @bwcarnation1 $ANET - someone, I can't recall who, thought I should short the stock rather than be long the stock. I differed on that, b/c I liked the bounce off longer term channel support, so I held the stock after buying it in the area of that bounce. That said, today's market activity was rather horrid. ANET fared well today, but I'll watch it closely tomorrow to see if it continues up tomorrow or reverses. Still long.
debeers: @bsafriet $PANW $ANET $OLED $BA $MU ---you may want to reconsider not because of what I say--updated you this am on what the users of what $MU does are costing them..........
woodman: $ANET - bounced off bottom of channel/ rising support (contact points Jan 2017, Aug. 2017, Nov. 2017, and last week).
spmeyers: @woodman $ANET tagged 50-day on declining volume; I'd short it before I'd buy it
woodman: @spmeyers $ANET - the "tag" of the 50 day isn't what interested me. (As it turned out, it wasn't a tag; it fell through the 50 day.) The bottom of the channel tag is what interested me. At this point, it needs to gt up through the 8dEMA. That would give me more confidence in a reversal.
Gary: ...
COTD: $ANET – Recovering to the 50-day MA. The stock opened at $258 after disappointing earnings and traded on massive volume. This is a shot across the bow...but the stock is still working. Now, the stock is back above that level. Washou ...
bsafriet: @debeers $PANW Thanks for your encouragement! The beat was telegraphed so I really wasn't that brilliant (or stupid?). I forgot to mention that I tested a new strategy (for me) - I sold calls on the long position, the Mar-02 $180 strike at an ...
tigerjohn8: @DAN $ROKU $ANET speaking of dead cat bounces. Any thought on $ANET not as much short interest but also a big drop on I think good earnings?
Gary: ...
16. $ANET – this should be OUT of your account. Falling below 50-day MA on volume after disappointing earnings? Major problem. Don't be a hope dope.

woodman: $ANET - on what I would call first level rising support. There's another level of rising support below, but this is a low risk entry here. I bought a little on Friday, but kept it small to begin since I may be wrong.
DAN: $ANET -- The stock seems to be stabilizing at $250. It's broken...and will take a while to rebuild a base.
Gary: ...
9. $ANET - down bigly. 19%. Broken? Depends on timeframe. Long term investors...wait for recapture of 50-day MA...and then a stop below $245.
10. $GDI - lower high. Support now resistance. Always protect gains. Strive for BE...but never let t ...
debeers: $ANET-Hideous. No position. Not a big enough beat. Walk into high flyers with your eyes open or not at all. Last check down 30 points.Echo bsafriet Sometimes there's a crash. Not all high flyers make it.
ab3250: $ANET - Bought some stop at 253.85
woodman: $ANET - nothing wrong with this stock, except that it got too big for its britches before earnings. The weekly shows you. It could come down to the 21wMA and still be fine. That would be another 9% or 10% down. I'm not predicting; just mentioning it.
issues: @woodman $ANET Good! So I figure a buy at $225 to $230, right!
champ: @issues $ANET --- This stock is really problematic for now because the stock really ran up too.. far too fast...but if it was to get back to say around $258 or so that could be entry but now the earnings run is #Over, I believe that was the reason to own the stock, for the run into earnings and it was.
champ: @Robert1965 $BLUE --- I don't see anything but you should report volume, in the AH's because that would be important to know....However, this could be just a earnings move on low volume ...ER is on Wednesday 2/21/AM/confirmed....this is when you buy stocks 7-10 days before to catch the earnings run move and in the last 6-days this stock is up $31 this is a earnings run ...is my guess....but I haven't checked all the news. Your late and if you are holding a position into earnings, this has ran too far... too fast and if they don't report high numbers....this will sell off.. just like $ANET did...only dumb $$$$ would hold but if I thought they were going to have a big beat, I would only hold 3-6%. Only Institutions hold long term positions thru earnings.
mharps: $ANET big ah drop
grcjr: @mharps $ANET - earnings after the close today. Down $30 at this point, which is pretty big. Wait a bit to see what happens as the pundits dice and slice the report.
bRobert: @mharps $ANET Not holding a position currently, but this was extended running up into earnings. A selloff, throwback/retest should not have been a surprise.
spmeyers: $ANET crushed after hours, down to $260
bsafriet: ...
Despite beating consensus estimates, $ANET is off 14% A/H's (14:54). Issued upside guidance as well. The C/R call started at 4:30 PM EST and will have to wait for transcript now to see what went down sideways. A Briefing.com note just posted ha ...
woodman: @spmeyers $ANET - Anyone holding $ANET through earnings, with it being so extended into earnings, really was putting hope above reason. It's down about 15% in the afterhours, but that merely brings it down to its 50 day.
bRobert: @woodman $ANET Profit taking/hedging prudent risk management after big earnings run leading to extended/overbought condition.
Henry: @woodman $ANET Looks like a logical place for it to hold. More so because I am not holding any. If I was it would be a $200 stock tomorrow.
Gary: ...
1. $ANET – earnings. Down $35 bucks. Hence...taking profits on big runner prior to earnings.
2. $PRLB – working really well. Stay long.
3. $RHT – great breakout today. High volume is bullish. Look at weekly chart. This is a p ...
woodman: @Henry $ANET - one to watch tomorrow, I think, Henry. Could be a good opportunity. From the little I read, the report didn't look bad. But I don't know what was said at the conference.
DAN: Just a quick reminder that Arista Networks ($ANET) reports earnings tomorrow after the close. This trade is up about 55% since being added to the Growth Stock List in October. While I expect the earnings numbers to be solid, it's important to respect your capital. Take some off the table before earnings. You're up 50%. Taking half off the table puts you in a no lose situation. Depending on how the stock moves, you're happy because you sold half or happy because you kept half. Also, Tarena Rasa HealthCare ($TRHC) is up by 6% today, though still a bit below the January high of $38.23. Good fundamentals. I'd like to see the base a bit tighter, but the float is really small. So it doesn't take much buying to cause the stock to break higher. --Dan
ROSEY: @DAN $ANET $TRHC THANKS. ANET a favorite.
Bob E: @rachel $COTD $GRUB $SNAP $TWTR $SPX $DJI $MDY $IWM $NDX $XBI $IMGN $BLUE $PIRS $NKTR $EXEL $HQY $RHT $WB $ANET $IPGP $ISRG Good Morning, I have not received yesterday's strategy session in my mailbox. Was one sent out? Thanks
issues: @captron $ALGN $ABMD I like the chart of $ABMD better (holding a small position) than ALGN. $ANET is the best (but sorry to say NP) headed to $300. We added to $ALXN yesterday (probably a mistake) when you look at $CELG. There's always $GILD! ALXN reported 2/8 so it's safe in that episode.
captron: @issues $ALGN $ABMD $ANET $ALXN $CELG $GILD I agree. Several of my long terms were hit last week so its time to turn some over and I have been shopping for bargains. Charts tell the real story in my mind and with the big sell off last week in $ALGN, I see a lot of pain overhead. Thanks
Gary: ...
$ANET – up 50% since October addition. Earnings Thursday.
$IPGP – earnings Friday. Up 25%. Protect some profits.
$TRHC – adding to GSL. Small cap. Low float 9.6 million. Quarterly Rev growth high 30%s. Earnings 150, 300, 500, 167. ...
DAN: #IBD50 List (as of 2/12/18): $ABMD $ADBE $AMTD $ANET $ASML $BABA $BOFI $BR $CADE $CAMP $CASA $CMA $CPRT $DQ $EW $FIVE $FND $GRUB $HQY $HTHT $IBKR $IPGP $ISRG $LOGM $LPLA $MA $MDXG $MSCI $MTOR $NFLX $NOW $NVDA $PANW $PETS $PRAH $RHT $SFM $SGH $SING $SIVB $SKX $SNV $SPGI $STMP $TEAM $TRU $TSS $VNOM $WAL $WB $WING
rachel: ...
11. $ANET – holding up really well. Up 50% since our addition on 10/12. Should be taking ½ off the table to protect profits.
12. $IPGP – up 20% since addition...but stock is very volatile. Would lighten up before earnings to gi ...
rachel: ...
10. $ANET
11. $ALGN
12. $CTRL
13. $CBOE
14. $PAYC
Requested Videos
15. $ATHM – I would not own this. Why? Because I don't want to own anything now.
16. $ISRG – Anything here? No, the selloff is too steep. Nothing here.
Gary: ...
5. $ANET – uptrend intact.
6. $CGNX – compare this with ANET. Both up about the same, but very different charts.
7. $OLLI – growth stock list working.

8. $AMTD – Bullish Engulfing Pattern. Closed at all-time high. Should ...
Gary: ...
$ANET – up 41% since 10/12
$PRAH – light volume breakout. Weak hands are probably done selling. No earnings until 2/28.
rachel: ...
3. $ANET – up almost 40% since addition. All time highs again. Keep your stop just below $240 and you've locked in 25% profit. Might consider selling just a bit to drop your cost basis in the rest.
4. $CBOE – starting another mo ...
jbuc5222: $ANET - trending up
DAN: #Current Growth Stock List -- $ANET $ATHM $BLD $CBOE $COHR $CTRL $DOV $ESNT $GDI $GGG $KMT $OLED $OLLI $PAYC $PRAH $PYPL $WB $WUBA $YY

This morning, ATHM and WB are doing particularly well, up 7% and $4.4% respectively.

COHR is starting to move o ...
issues: @mgoodw $BC $PII $W $SQ $TIF Looks like a sell off from a top. I got the following stops hit so are: $ANET $BABA $LGIH $NTNX
mgoodw: @issues $BC $PII $W $SQ $TIF $ANET $BABA $LGIH $NTNX looks like a lot of things are selling off, not just all of these. I'm sure the threat of the government closing isn't helping either.
Robert1965: $OLED, $WUBA, $ANET, anyone added to these
indigo1948: @Robert1965 $OLED $WUBA $ANET - I would like to add but am reluctant to do so as these and many others are quite extended from buy points that I consider good entries. It seems that when I add at extended levels I get caught in some downturns - very hard to tell with these but I try to make my entries as disciplined as possible in a conservative manner. I am fairly fully invested with stops that are tightening.
Robert1965: @indigo1948 $OLED $WUBA $ANET Same here, when I add it usually turns south
champ: @indigo1948 $OLED $WUBA $ANET ---- Good Work ...fully invested...with stops.....it really doesn't get any better.
bRobert: @Robert1965 $OLED $WUBA $ANET Adding on pullback/bounce is the safest strategy.. You are more likely to save on the pullback than lose to a runaway train.
indigo1948: @bRobert $OLED $WUBA $ANET - total agreement with you and Champ. Market is extremely frothy but we can ride it until it bucks us off - with tight stops we can live to re-enter the market another day. Thanks for the input - you and Champ.
Danzguy: @bRobert $OLED $WUBA $ANET Amen dat, bRobert!
bRobert: @indigo1948 $OLED $WUBA $ANET Many of my best positions started with a double bottom bounce and then soared. You are entering at the lowest risk entry. Good stocks often recover quickly from this point. Shorts cover. Value players enter.The stock starts moving and the momentum players pile on. Soon it's breaking out and you're very profitable from well below. You add on pull backs and before you know it you've made some very serious money. All done with low risk moves that epitomize good risk management.
DragonFly: $ANET started a small position in this IBD and SMM growth stock - long term
woodman: $ANET nice move. Uptrend has remained intact.
bRobert: $ANET nh Nice high base Target $270
ROSEY: @bRobert $ANET THX for target.
spmeyers: @woodman $ANET like it
Bridget: #Notes: $SMH - semis still recovering, $NVDA $AMAT $IPGP $NXPI Cloud Computing up - $NTNX $ANET $CBOE $CME $ICE - hitting new highs Breakouts: $OLED - good volume, new high $FLIR $VIPS $PODD - biotech, makes the leading wearable, tubeless insulin pump for diabetics. $MELI - new high IPOs $AQUA - starting a run higher $CARS - new high, above ave volume
artdiefenbach: Anyone know why $ANET is tanking?
issues: @artdiefenbach $ANET I don't know but I just got stopped out 1/2 position.
issues: @woodman $ABMD Also I see $ANET got raised by Stifle Nicolaus target $270
issues: @traderbren $BABA good advice. I like $ANET today LTH.
issues: My biggest losers today include; $BABA $ANET $NVDA. Looks like BABA has a broadening (megaphone) pattern? Not good.
Bridget: $YY getting a bounce as well as $ANET
issues: Trying to decide which chart looks better $FSLR or $SEDG? I think it's FSLR but I don't really want to plant the flag on the top of the mountain. Holding 1/2 position on SEDG but NP on FSLR. Added to $ANET $SQ $SPR (4th try for a BO) $YY $ESPR. Cramer had good words for the CEO of ANET that helped bring the stock up. Thoughts on the chart of $CRM? I was wishing I had bought some but didn't after the big pop up yesterday. Wondering if I am too late?
spmeyers: @issues $FSLR $SEDG $ANET $SQ $SPR $YY $ESPR $CRM too late for me on FSLR; waiting for more volume on SEDG
issues: @spmeyers $FSLR $SEDG $ANET $SQ $SPR $YY $ESPR $CRM Thanks!
issues: I appreciate Dan's comments about this being a 'bull trap'. Dan is right a lot. Like when he said take partial profits when tech was at it high. I didn't follow his advice and regret it especially on $ANET! Wow 40 point drop! Will it ever return back up>? I added to $ALGN $SEDG $MKSI $RHT> and sold 1/4 position in $CGNX and all of $MZOR. Also sold $KRO with small profit. Bought starter in $ADBE! stop at $165. Added to $ROKU with stop at $35! Looking at $CRM and seeing the top is around $108. Not much room 'til it hits it's resistance.
Gary: ...
7. $ANET – this is NOT a good pullback...but it works. Would put a stop below $200. Compare this to PAYC/NVDA/LRCX. This stuff matters!!!
8. $CORT – mentioned this yesterday....importance of having a strategy.
a. Why are you buying?
b ...
DAN: ...
$ANET – off 50-day MA
$PYPL – off 50-day MA
$WUBA – broke through 50-day MA, but probably has a couple of bucks left in it.
$NVDA – broken stock, but it is being defended. Might work...as long as it doesn't fall below ...
rachel: ...
9. $ANET – off 50-day MA
10. $PYPL – off 50-day MA
11. $WUBA – broke through 50-day MA, but probably has a couple of bucks left in it.
12. $NVDA – broken stock, but it is being defended. Might work...as long as it doesn&rsqu ...
issues: I am trying to decide what to do with $ANET and $NVDA. These have been winners in my LTH account. With this drop I am watching a slow bleeding to death and loss of a great profit. I am thinking of putting in stops. Anyone have a stop/sell for these or maybe I should stick with my plan and just hold them. I have 1/2 positions in both. I have this haunting fear that as soon as I sell or stop out they will bottom and turn back up. Could they just be in a flag configuration? Maybe it's my imagination but the charts look like $YY, which I hold a starter position in.
tigerjohn8: @issues $ANET $NVDA My "safety" stops on these long term holds for me, stopped me out of them today. Very dissapointing. I'd like to buy $ANET back if it hits the 50dma. But $NVDA has blown through that. I don't know where any support is. Maybe someone else could forecast a possible bottom for that. Anyway you can always handle your "haunting fear!!" by following the advice to "sell some, keep some"
phgruver: @issues $ANET $NVDA $YY Frankly, it's a bit late to be selling $ANET and $NVDA. Since you are down to 1/2 positions, I'd leave the rest to ride out the correction. For your cash, I'd be looking elsewhere for opportunity. Retail, Banks and Industrials are looking good right now....
issues: @tigerjohn8 $ANET $NVDA Thank you for that excellent answer. I sold $COST last week on the ascent/big pop up, only to see it continue up without me. That's trading. At least I got $960 profit on a long term hold (It would have been $1100 if I held it). But Dan always says sell when it gaps up that much.)
issues: @phgruver $ANET $NVDA $YY Thanks for this sagacious advice. I only had a 1/2 position to begin with so I haven't taken a profit yet. I had a nice round $5K profit in ANET now it's down to $4 K. I feel if I sell it will do like I did with $COST selling the full position it will bottom and then turn back up without me holding any shares. I could sell 1/2 of my 1/2, but I keep thinking, if this is a LTH why am I trading it. But, if I hear Dan right, a LTH is a couple of months, not days... Thanks!
issues: I got a little BO on $ALXN and added 1/4 shares. I want to thank those who answered my cries for help this morning on ANET and NVDA. By looking at your answers and all the other excellent stocks I feel comfortable holding my shares a little longer. I have seen NVDA do this act before and it has always come back. Why is this time any different? It's not. But it's like completing a race only to have to start over again. As an investor there are some stocks that are essential "pillars of a portfolio". I think $ANET and $NVDA would be two.
phgruver: @issues $ALXN $ANET $NVDA Tough position. $ANET shows support at about 200, $NVDA looks like 175. That's still a good bit of downside. No one knows, etc., etc.
issues: @Cwaniak $ALGN Thanks I was thinking the same thing. Some of my great stocks are down quite a bit. My best is $ANET and it looks like so many other charts. $YY similar... I appreciate getting a second opinion to help me decide. You are the man! Thanks! I will sit on the hands.
Reif99: Lot of big red candles on the watchlist today. $NVDA, $LRCX, $PYPL, $BABA, $ANET, $SQ, $YY etc.
DAN: ...
Similarly, if you're looking at the chart and all you see is a parabolic move (look at $SQ, $ANET for two examples), then look behind you and all you see is buying activity that pushed the stock higher.

And what does all that buying activity crea ...
Visit the Trading Forum to join in the discussion.
| | |
| --- | --- |
| Stock Price | $USD 279.32 |
| Change | -1.56% |
| Volume | 484,696 |
Arista Networks Inc with its subsidiaries is a supplier of cloud networking solutions that use software innovations to address the needs of large-scale Internet companies, cloud service providers and next-generation enterprise.
Request Video of ANET
Already a member?
Sign in here.
Earnings
August 2nd, 2018 - 2018 Q2 Earnings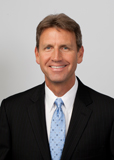 Dan Fitzpatrick
Stock Market Mentor gives you EVERYTHING you need to succeed in the market; all in one place. How easy is that? Dan Fitzpatrick and his elite community of traders share trading ideas, strategies and much more. Dan Fitzpatrick--a world class Technical Analyst, trading coach and regular CNBC contributor--gives you access to all of this with a 14 day FREE membership. Get started TODAY and start trading better TOMORROW with the following premium content:
Nightly video Strategy Sessions with a game plan for tomorrow
Got a stock you want Dan to look at? Just ask.
Patent pending video alerts instantly delivered to you when one of Dan's trading signals is triggered. This is not your typical price alert. This is a short video explaining the action you need to take to make money. No more "Woulda, coulda, shoulda"
Access to over 56,100 stock analysis videos
Access an ever expanding library (56,100) of educational videos that will save you time and make you money
Join a team of friends and traders that have one thing in common; a burning desire to succeed.

Become a Member Today!
Gain immediate access to all our exclusive articles, features, how-to's, discussion group and much more...
Satisfaction Guaranteed!
Your Stock Market Mentor membership comes with a 14 day, no questions asked, 100% money back guarantee!