Arista Networks Inc. (NYSE:ANET)
Bands Volume 200 SMA 50 SMA 20 SMA Videos Alerts Articles Events

numbers: There is a lot of ways to look at data. The report column are: ticker, no days above 20d sma for the last 200 days, growth for 200 days, relative price using the 200 day high/low, ATH (1000 day look back) or 200 day high. $ALGN 194 164 0.98 $CBOE 188 49 0.99 $AABA 185 63 0.95 $BABA 183 85 0.93 $GDOT 182 136 0.9 $PYPL 182 93 0.96 ATH $ISRG 182 68 0.96 ATH $NOVT 180 128 0.96 $IPGP 180 109 0.99 ATH $VRSN 180 39 0.99 ATH $ANET 178 145 0.99 ATH $TRU 177 70 0.98 ATH $MA 176 40 0.94 $TCEHY 175 97 0.99 ATH $RHT 174 62 0.99 $FAF 174 42 0.9 $ADBE 172 59 0.97 $PENN 170 93 0.97 $CGNX 169 103 0.99 $ABMD 169 85 0.96 $JOBS 169 74 0.91 $MCD 169 34 0.91 $TTWO 168 118 0.96 $WK 168 73 0.86 $SBAC 168 57 0.92 *I am not good at split handling, also my vendor may have not been tracking the stock from the issue date so ATH may not match the real data. I do the same report sorted by growth rate. I also do the same report for the last 100days and 50days.
Gary: ...
2. $ANET – as previously noted…the shakeout, once reversed, can be a POWERFUL signal of a big move.
3. $BABA
4. $BLD – Holding at 50-day MA. Stop should be below $60
5. $CBOE
6. $CGNX – trailing stops
7. $COHR
8. $CORT
9. $ ...
Reif99: Just want to say one thing ... $ANET is killing it.
rachel: ...
3. $ANET – 4 & 4 EPS/Revs. Current Status: Breaking out of volatility squeeze. (Phase 3)
4. $BABA – 4 & 3 EPS/Revs. Current status: Uptrend intact. Flattening.
5. $BLD – Insulation installer. Low risk entry. Current s ...
bRobert: $ANET Squeeze fakeout breakout. Continues nh
issues: Prior to earnings yesterday folks were selling $ANET as low as $178. I wasn't even tempted to sell but I guess others thought ANET would fall when they reported. Today I am rejoicing but wishing I had bought more yesterday. Also $OLED is a winner but again I don't have enough shares. Still holding some losers $KEM $BZUN ... added to $CC and $NVMI.
woodman: $ANET - Some regretful pre-earnings sellers of this one. Crazy two days.
tigerjohn8: $ANET Got stopped on big drop ahead of earnings. Reentered a smaller position down here on the 50 dma
bRobert: $ANET Stalking for long term hold
kogank: @bRobert $ANET expected ER today, going down all day. Do you suggest to buy it before earning?
woodman: @issues $KEM $ALGN $ALRM $PAYC $CORT $ANET $OLLI $PCTY $IPCP $DVMT $NVDA $CTRL $GWRE $BABA $BLD $SQ $ESNT -I simply don't know what to make of this odd, announced "quiet period" in $KEM. When I think quiet period, I think buyout. But I don't think of a buyout with an announced quiet period. I might be inclined to buy it back when the dust settles if I could make heads or tails of the situation. Obviously, the Market is spooked by it. I see $CORT is on that list. I sold mine today before earnings.
issues: @woodman $KEM was on Dan's long term hold list that he went over last weekend. I guess Dan goofed short term. Also on Dan's LTH list were: $ALGN $ALRM $PAYC $CORT $ANET (he said to hold through earnings. Earnings growth up... wow is me today but still holding. Also on his list were: $OLLI $PCTY $IPCP $DVMT $NVDA $CTRL $GWRE $BABA $BLD $SQ $ESNT... (not sure where his list is posted.) Ironically KEM is still #1 in ELECTRONIC-PARTS GROUP #47 and rated 99 Cumulative and B- accumulation. And still on the IBD 50 list.
geotheo: @issues $KEM $ALGN $ALRM $PAYC $CORT $ANET $OLLI $PCTY $IPCP $DVMT $NVDA $CTRL $GWRE $BABA $BLD $SQ $ESNT #1 #47 The list is to the right of the top few posts. Select "Watchlist". Right under "Moving", "Trending.
bRobert: $ANET trying again. Reports . 11/2 . Long leap calls
woodman: $ANET breaking out.
1993dean: $ANET Brakeout
cmac: @1993dean $ANET my ANET alert fired......wish volume was heavier, but am adding a position
rachel: ...
10. $ANET -- volatility squeeze! Should expect profit-taking at $200. This is a squeeze within an uptrend. Can be continuation...but should close out some of this prior to earnings...or at least make sure that the position is manageable and can w ...
bRobert: $ANET Bounce off 20d Premier player. Entry with stop, just below yesterday low $188.65
Gary: ...
6. $ANET – Quarterly revs expanding (33, 34, 39, 51). EPS also expanding (41, 30, 37, 81). Trailing stop below the 50-day moving average works.
7. $BABA – Keeps setting all-time highs. Due for a rest. Several weeks before earnings. ...
issues: @Gary I really appreciate you doing this! Posting Dan's notes saves me lots of time I don't have rhrn. But the trailing stop on $ANET is like 15 points. That's too big a drop for me. I am just watching this winner and a little pull back is ok.
Bridget: I have to take off a bit early today. Here are my notes: #Notes: Market Indexes are flat but many stocks are moving higher $XLF $GDX - both mostly flat today $OIH - pullback in gas today but lack of volume $XBI - still in a squeeze $XLY - continuing to breakout IBD50 at new highs $FIVE $HTHT $PAYC $ANET $TEAM $RHT $ALGN $V $PRAH $VMW $PYPL $AMZN - coming close to $1000 $TSLA - made a move higher today $FEYE - new highs $BMY - new high today in this rally $NFLX - almost hit $200 today, day 3, ER on 10/16 $GM - another new high $HLF - big breakout $BXP - breakout $TGT - breaking down from this squeeze
issues: @Bridget $XLF $GDX $OIH $XBI $XLY $FIVE $HTHT $PAYC $ANET $TEAM $RHT $ALGN $V $PRAH $VMW $PYPL $AMZN $TSLA $FEYE $BMY $NFLX $GM $HLF $BXP $TGT #Notes Thanks Brid. Cramer once said the best place to buy is when a stock hits a new high then pulls back 5 to 8 %. Here's the list of new highs. Any 5% or 65 PULL BACK should be bought. Right on?
Bridget: $ANET hit a new high today and then sold off. Bearish engulfing candle today. Not a buying opportunity. Will wait to see what it does near the 20dMA.
Bridget: #Notes: earnings: $NKE $DRI $CCL In a Squeeze: $GOGL $EXPE $HCA $ALXN $LQD $ADP Breaking out: $CL $OEC $EMN $FISV $TWX $VAC $GES $HPE $CLDX $ANET - bearish engulfing after new high $BMA - phase 2 $EA $ATVI - breaking down from squeeze $XAR - defense stocks seeing pullback, even with N Korea issues $MCO - working $MON - working $ABT $HD - new high after flag New lows - $DGX $INCY CHinese stocks taking a hit - $FXI $BABA BIDU SINA EDU TAL $PYPL $SQ $V - getting sold today $XLK - tech stocks took a big hit $MSFT $AVGO $LRCX $XLI - extended $EEM - dropped $GDX - finding support Oil stocks still running $MOD $LEA $DAN - auto parts working IPOs $AKCA $SOI
DrScience: $ANET continuing out of squeeze on upgrade at $MS to "Overweight" with PT almost doubled to $210. Stock pushing to new all-time high.
bRobert: $ANET Very strong move continues after squeeze breakout. Long calls. Stops raised on partial. Holding stock.
1993dean: $ANET squeezing $CSCO coming out of a base buy above 32.53
bRobert: @1993dean $ANET $CSCO Agree. Long calls. rolled up ANET last week.
bRobert: $LOGM $ANET squeezing. Quality cloud name ANET breakout
Bridget: $ANET breakout, but lacking volume
bsafriet: $ANET $EXTR $ESIO Stopped out of $ANET as it fell below the buy point this AM. Stop hit on $EXTR this AM as well, out at $11.30. My entry was at 10.87 for a 4% profit for a 5 day trade; not great, but I'll take it. Still in $ESIO but the move looks to be over. Will exit this afternoon if my stop hit or it appears that it will close below yesterday's low. My unit cost is $10.84 and $ESIO at $12.26 RHRN. for a 13% gain. I've been in this trade for a couple of weeks.
bsafriet: $ANET $GIMO. Watching both, no position. $ANET Has formed a pennant and testing the upper line. Waiting for a b/o. $GIMO. Has formed a nice looking cup base. First b/p at 42.70, currently $42.375+0.425
bsafriet: $ANET. Broke out during webinar. My alert didn't work or I missed it. Now at $178.01, b/p was 176.88. I'm long, small position. Volume is on the weak side. Will add if volume picks up.
SMMReif82: @bsafriet $ANET I've seen several "breakouts" today that are on pretty weak volume. More like "stroll outs." $EA, $SHOP, $STZ
Bridget: @SMMReif82 $ANET LOL I like that term "stroll out".
Bridget: $ANET big reversal and breakout higher. Wait and watch for a pullback.
issues: Bought $AAOI $72 and $SWIR $25. Still holding $ANET but considering selling some. Sold 1/4 $PI (even).
Bridget: @issues $ANET I agree, if you are already in stay in. I was just saying people shouldn't buy it here. Can it keep going up? yes. But that is not good risk management to buy it here. After a bit of consolidation, then maybe.
issues: @Bridget $ANET Thank you Bridget!! I appreciate your great advice! So a pull back could give it momentum for going up further. I also think your advice about buying on pull backs is better than buying on break outs. I guess if it pulls back I could buy more. PS This ANET was the one Dan said to sell on 8/2's strategy session. I'm glad I held it. He said the pattern is broken and it was institutional selling. Don't be in opticals. But the institutions were wrong if they were selling ANET. They may have been right about others. Some of the biggest gains have been made when the crowd says sell and it surprises them and comes out with good earnings. I like those the best. If everyone anticipates great earnings and they get what they expect, it doesn't go up nearly as much as a surprise.
bsafriet: $AAOI $ANET $CGNX $COHR $FN $FNSR $IIVI $IPGP $LITE $MTSI $OCLR. $VIAV. Optical group doing extremely well today. Many breakouts and/or new highs. Laser mgfs, component makers serving data centers, and cell phone 3D recognition seem to be the major themes.
champ: @bsafriet $BAC $C $WFC $DB $MS $JPM $AAOI $AMAT $LRCX $AVGO $NVDA $COHR $OLED $IIVI $IPGP $MU $VEEV $ADBE $GLW $AXTI $LITE $OCLR $NOVT $ANET $FNSR $MTSI $TSLA $LABD $Dan $WB $MOMO $TCEHY $NTES $BIDU #Trading #Spec #Positions #Economic #Non-Farm #Addi ...
bsafriet: @champ $BAC $C $WFC $DB #Trading #Spec #Positions #Economic #Non-Farm #Additional Why not take partial profits in your long positions in. $BAC and $C and let the rest ride (play with the house's money)? I'm long $MS, $C and $JPM and thinking about a ...
StockMarketMentor: A Price Alert has been triggered for $ANET Arista Networks Inc.. Click here to view associated video clip: http://stockmarketmentor.com/stockanalysis.html?ticker=ANET&clip=87157
issues: I listened to Dan's alert on $ANET (buy at a pull back to $145) and noticed a similarity to the charts of $PLAY and $ZBRA. So I am trying to decide which one to add to. We hold starter positions in all three.
DAN: @issues $ANET $PLAY $ZBRA I wouldn't add to any of them right now, issues. They are indeed similar patterns. They've all broken the 50-day moving average and have not yet found buyers. I'd play it pretty close to the vest.
Bridget: $ANET is breaking the 50dMA. Weekly looks very toppy.
issues: @audrina0904 $ESNT It's very choppy - like a meat cutter. 1/2 position. I sold $ICLR when it was headed down. Now it's up big. I am not going to do that with $PI $AAOI $ANET $AMAT $AEIS etc.
issues: $ANET & $ATVI have very similar charts. I like this pull back so I added to the less expensive of the two - ATVI. I also added to these on the pull back yesterday: $ATHN $AMAT $EXAS $AEIS ~ Tomorrow $STZ reports at 10:30 am so I am selling 1/3 position.
Bridget: @issues $ANET $ATVI $ATHN $AMAT $EXAS $AEIS I like $AEIS here, thanks for mentioning it.
bRobert: $ANET nh Holding stock. Add on weakness
vfr777: @bRobert $ANET noticing a technical issue. When I hover over the $ANET, the chart shows the last candle of June 12th. Is that happening for anyone else?
Henry: @vfr777 $ANET not for me
vfr777: @Henry $ANET Thanks for the feedback. I refreshed my screen and all is well now.
geotheo: $ANET - Pusher higher on the news? On Jun 16, Arista Networks Inc.ANET was upgraded to Zacks Rank #1 (Strong Buy). The upgrade can be attributed to reduced headwinds originating from the multiple legal suits filed by Cisco Systems CSCO .
issues: Here is an interesting article "Cheap Stocks with PEG ratio (pe divided by growth rate) below 1 that are Buy rated: http://www.marketwatch.com/story/26-cheap-stocks-in-the-markets-hottest-sector-2017-06-09 Phil VanDorn lists these as good candidates: $MU $WDC $CIEN $BCOR $LRCX $AAOI $CIEN $STMP $TIVO $MXL $SMCI $AMAT $CAMP $FB $CRUS $MEI $ITRI $SMTC $OCLR $SWKS and $MSCC. Although these are not necessarily on his list, I personally like: $BCOR $AMAT(IBD 50 this week) $CTRL(IBD 50 this week)$PETS $BZUN $BABA(IBD 50 this week) $ANET(IBD 50 this week) $CGNX (IBD 50 this week) We personally hold positions in $MU $LRCX $AAOI $MXL (have tight stop in place) $FB $BABA $ANET & $MCHP.
CHOFF: @Lynda $ANET is another one he mentioned that I follow. It's climbing and holding so far.
Lynda: @CHOFF $ANET Thanks, Ill give it a try.
Lynda: @CHOFF $ANET Watch out, the stock is falling . I never got a chance but it's ok.
StockMarketMentor: A Price Alert has been triggered for $ANET Arista Networks Inc.. Click here to view associated video clip: http://stockmarketmentor.com/stockanalysis.html?ticker=ANET&clip=86853
Bridget: Notes: $XLF - financials still working but starting to slow while waiting for FOMC. $WFC $AMTD $SCHW $CMA $ALLY $IYT - transports doing good. $CSX $FDX $UPS $GBX $XBI - biotechs doing good. $CVLS $MDT $OMER $PUMP $ABT Casinos holding- $CZR $MLCO $WYNN $LVS Infrastructure trade - $VMC $CMC $MLM $XLK recovering - $IRBT $TSLA $LITE $EDU $XHB breaking out - $KHB $LEN $PHM Winners on a pullback - $MTN $DPZ $NFLX $AMAT $ANET $MAS - breakout $IPI - breakout
issues: Took a look at the 10 day chart and these were the best $AEIS (dropped from 12% to 1%) $LRCX (drop 6% to -1%) $AMAT (4% to -3%) $CGNX (4% to -5%) $ICHR(8% to -6%) $MTSI (-2% to -8%). But looking at the charts on this page it looks like MTSI is the best. We hold small position in $AEIS $LRCX $MTSI & $PLAY. But I added to $PLAY (thank you Bridget) and bought starter in $LITE (thanks Champ). Why? LITE went from +14% to drop to just 5% (best) and PLAY dropped from 10% of 5%. I added to $NVDA on this pull back. It closed near the high of the day. I am hoping this pull back will resume its uptrend to break out over $170! Looking at $OLED. Some of the IBD 50 this week are $AMAT $ANET $ATHM $ATVI $BABA $CGNX $EDU $ICHR $LITE $LRCX $MTSI $NVDA $PLAY
Gary: ...
$ANET – 68% EPS growth. Clout software/hardware.

$AAPL

$EQIX – running now. Explain $390 entry.

$AMZN – same entry as EQIX

$FB

$NFLX

$VMW



VIDEO THREE:

$PRAH – keep this. Trailing stop below $70

$VEEV – still ...
spmeyers: $ANET breaking higher; this is a monster stock in past year; better entry probably at 20-day
tri2insite: $ANET popping.@Dan has mentioned this one recently.
StockMarketMentor: A Price Alert has been triggered for $ANET Arista Networks Inc.. Click here to view associated video clip: http://stockmarketmentor.com/stockanalysis.html?ticker=ANET&clip=85491
bsafriet: $AAOI Gave back some profits today, 58.56 -1.32, rest of group mostly up. $IPHI back above 50day sma at 48.01 + 2.63. $OCLR 10.13 0.26, $ANET 133.97 1.79, $FN 44.49 0.49, and $LITE 54.70 0.55 are those in the group with 1% or more upside moves.
bsafriet: $AAOI $LITE $FNSR $MTSI VIAV $NPTN $ACIA $ANET $FN $IPHI $OCLR Optical group movers today: $AAOI 58.89 +3.87, $LITE 54.10 .60, $FNSR 28.55 0.19, $MTSI 45.28 0.31, $VIAV 10.78 0.06, $NPTN 9.31 0.05, $ACIA 56.71 0.02 Optical group losers today: $ANET 131.32 -0.445, $FN 43.14 -0.30, $IPHI. 46.43 -0.40, $OCLR 9.95 - 0.16
Aragorn: IBD 50 stocks making new 52 week highs $ANET $COHR $PRAH $VEEV $PCLN one day rev strat bar bullish engulfing candle today
bsafriet: $AAOI Set new all time closing high today (55.02 + 3.51, 6.81%). It was the leader in the optical group today. Doesn't report earnings until 5/8/17. $OCLR $NPTN $FN $LITE $IPHI $FNSR all were strong today. Holding positions in $AAOI $OCLR $LITE $ANET $FNSR.
bsafriet: @Aragorn $BEAT $NLNK $SBUX $ANET $AEIS $VEEV $BABA $TREE $ESNT I give up - what does BTFD stand for? Lost me here. Txs for your insights. $ANET was the subject of a Barron's article in the current issue. More room to run.
Forexpro: @bsafriet $BEAT $NLNK $SBUX $ANET $AEIS $VEEV $BABA $TREE $ESNT Hey, Bsafriet, Yeah, lots of acronyms in this business. The one you're referring to stands for "Buy the Freaking (or whatever) Dip". Generally heard at pauses during strong uptrends. :) Hope you're doing well; all the best!
Bridget: ...
$TAL $LRCX $AEIS $ANET $FIZZ $SYK

tech breakouts
$LOGI $VEEV $SYMC $SIRI

$IBN $BX - some financials gap up on big volume
$CMCM - day 2 of thisshort squeeze
$WYNN is making a strong move today. Back up at previous resistance. Seeing some buyers com ...
Aragorn: @Bridget $MBLY $INTC $DLPH $BABA $YHOO $USCR $LEA $VC $MPWR $TER $CALA $PLSE $AUPH $LAZ $AON $TAL $LRCX $AEIS $ANET $FIZZ $SYK $LOGI $VEEV $SYMC $SIRI $IBN $BX $CMCM $WYNN $HUBS $TWNK #ipo Thanks Bridget these would be more useful at 9:31 AM thanks again
Aragorn: $BEAT inside week and up after a bounce off the 21ema this si also a BTFD stock $NLNK continues to work one day rev strat Friday hammer up today for rev strat 2 bar pattern $SBUX at a horizontal support line I have but this looks like it wants lower wait unti 53 area to test the bottom of a descending channel $ANET IBD stock inside inside day and up up 2.67% today $AEIS - stay long wish I had more $VEEV inside week and up also $BABA went inside week and up rev strat day triggers the week $TREE rev strat week up this is going higher $ESNT IBD stock inside day and up this is going higher
gig1: $ANET This looks like a breakout from a flag pattern. Thoughts anyone?
spmeyers: @gig1 $ANET I'd wait for definitive break of recent high
issues: @gig1 $ANET I like this stock. We made good money catching it from a recent low to where it is now. We sold it but would like to buy it back at a lower price, if it ever gets down again. Might be worth a very small starter position. It's holding up real well.
PRK: $ANET There goes ANET up over $17 NP
PJMR11: @issues $CVI $WBMD $ANET $WMB Wishing now that I hadn't sold 1/2 of my position prior to earnings.
issues: $CVI has earnings tomorrow PM. I hold 3/4 position and since FANG took a bounce on earnings I am thinking of holding over earnings. Comments? Someone on this Forum suggested it several weeks ago & I've been holding it. But with a deadline I am considering selling. Also we are holding $WBMD $ANET & $WMB & $TRP with earnings looming tomorrow.
DAN: @issues $CVI $WBMD $ANET $WMB HEre's my personal rule, issues. If I am losing money on any position, I will never hold it over earnings. It's just a rule that keeps me out of trouble. And I would only consider holding a part of a position over earnings if I had such a profit in it that my worst case scenario would probably be that I'd just break even on the trade. In other words, I'm not really risking my own trading capital.
PJMR11: @issues $CVI $WBMD $ANET $WMB I am holding for the dividend but I did sell 1/2 position earlier in the week and booked some gains. Will hold the other half over earnings.
issues: @DAN $CVI $WBMD $ANET $WMB Thank you Dan! Good ideas!
issues: @PJMR11 $CVI $WBMD $ANET $WMB Thank you PJMR11. X day for $WMB is Mar 10. Will you buy prior to X?
issues: @champ $XEC This is a tough call, so to speak, not meaning a call call as in options.. We hold 1/2 position and are thinking of holding over earnings with $FANG beating. Also we hold a small position in $ANET with earnings tomorrow. Since it's small and we have real good profit, we will hold over earnings.
champ: @issues $XEC $ANET --- I sold $XEC.....OUT..... I had a small position that I was going to swing into earnings...I sold my main position this morning on the open.
issues: $ANET finally made it over $100! Holding a small position. I meant to add but it kept going up, all the way from the bottom. Can't add here.
JBed: $ANET Did anyone else buy this after its big drop last week? I'm somewhat nervous at the weakness today...any thoughts? thanks.
greenpatrol: @JBed $ANET Sell half now. It might encourage you to sell the rest. Broken stock.
woodman: @JBed $ANET - I sold all mine the day the bad news broke, at 91.70. At this point, it needs to hold that $87.33 intraday low.
JBed: @woodman @greenpatrol $ANET Thanks, all. I'm out at $87.75. Fortunately I had a small position. Too bad, looked for a while like it might rally off the low.
JBed: @JBed $ANET Aaagh! It went back up 1.5%! Hate it when that happens.
issues: @JBed $ANET We bought a small position. Dan talked about this one a few weeks ago. I like the company and long term it goes higher.
JBed: $ANET Adding today to a swing position started yesterday.
issues: I just bought starter positions in $ANET (green day coming back, good fundies/ Dan mentioned) & $GATX (bouncing off 50 day.) Both are on the IBD 50 this week.
cmaxwel1: @cmaxwel1 $ANET Sold with painful loss yesterday.
cmaxwel1: $ANET ? what happened?
champ: @cmaxwel1 $ANET ----NEWS
woodman: @cmaxwel1 $ANET - I bought this on Friday. Oy!
Visit the Trading Forum to join in the discussion.
| | |
| --- | --- |
| Stock Price | $USD 238.03 |
| Change | -4.65% |
| Volume | 2,989,690 |
Arista Networks Inc with its subsidiaries is a supplier of cloud networking solutions that use software innovations to address the needs of large-scale Internet companies, cloud service providers and next-generation enterprise.
Request Video of ANET
Already a member?
Sign in here.
Earnings
May 3rd, 2018 - 2018 Q1 Earnings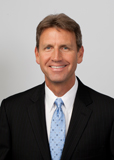 Dan Fitzpatrick
Stock Market Mentor gives you EVERYTHING you need to succeed in the market; all in one place. How easy is that? Dan Fitzpatrick and his elite community of traders share trading ideas, strategies and much more. Dan Fitzpatrick--a world class Technical Analyst, trading coach and regular CNBC contributor--gives you access to all of this with a 14 day FREE membership. Get started TODAY and start trading better TOMORROW with the following premium content:
Nightly video Strategy Sessions with a game plan for tomorrow
Got a stock you want Dan to look at? Just ask.
Patent pending video alerts instantly delivered to you when one of Dan's trading signals is triggered. This is not your typical price alert. This is a short video explaining the action you need to take to make money. No more "Woulda, coulda, shoulda"
Access to over 53,800 stock analysis videos
Access an ever expanding library (53,800) of educational videos that will save you time and make you money
Join a team of friends and traders that have one thing in common; a burning desire to succeed.

Become a Member Today!
Gain immediate access to all our exclusive articles, features, how-to's, discussion group and much more...
Satisfaction Guaranteed!
Your Stock Market Mentor membership comes with a 14 day, no questions asked, 100% money back guarantee!