Array BioPharma Inc. (NASDAQ:ARRY)
Bands Volume 200 SMA 50 SMA 20 SMA Videos Alerts Articles Events

woodman: $ARRY $BLUE $ARRY - move above 50 day. I missed my spot on this one. $BLUE - pullback to breakout level. Possible next leg up coming. I started with a small position.
woodman: $ARRY looks back on track.
spmeyers: @woodman $ARRY but volume falling instead of rising past few days; conviction lacking maybe
woodman: $SRPT $ARRY $CLVS $FOLD in #Biotech land. Possibly $EXEL and $SGYP as well.
woodman: $ARRY - bought this back. It looks like nice support here. Second consecutive day of bullish engulfing near the 200 day.
woodman: $ESPR $EXEL $ARRY $DVAX $CALA - all were on my "of interest" list this morning. I ended up adding to $DVAX and buying back $EXEL and $ARRY. But $ESPR, which I didn't buy, is the winner so far. (No position in ESPR.) $CORT is looking good here too, btw.
woodman: $ARRY bullish engulfing near the 200 day to put the brakes on a 20% pullback. Still 8% to the 200 day, though.
Sher: Took profits on several front month call positions this week: $ABBV, $ARRY, $ATI, $DVAX, $EEM, $RF, $SQ, $UPS & $X. Long Nov. call positions in $ABBV, $ATI, $EEM, and $UPS, which I initiated or added to on pullbacks, throughout the week. Diciest trade of the week: $JD – Jumped into Nov. $40 long call position, way too early following plunge, at average price/share of $1.94 – The next day they hit a low of $1.14 – Bullish reversal underway - Options up another 24% today and positon back to breakeven… Worst trade of the week: $LVS – Initiated long Nov. $65 call position when I had no conviction, whatsoever, in casino stocks – Paying expected price for stupidity – Position down 30%.
woodman: $ARRY - another stair-stepper. Probably due for a pullback here. Pullbacks have generally been to the 8 or 13dEMAs.
woodman: $ARRY - I added a little this morning. I can't say it's all that decent an entry, but my gut is telling me it keeps moving toward those post-data $14 price targets.
woodman: @Sher $ARRY - I added a little more to my holding at $11.50 this morning.
Sher: @woodman $ARRY - Great timing - Missed adding to my call position, earlier.
woodman: @Sher $ARRY - sometimes the gut speaks louder than the brain. Worked here but it's not always to good effect.
Sher: $X - Adding to Oct. $26 call position, here - 100% retracement of 9-21-17 sell-off. $AZN - Added to Oct. $32.50 call position, earlier - Believe phase 2 PB over, for now. $SQ - Continue to add to Oct. $29 underwater call position - Felt Monday's PB was overkill - Has retraced 50%. $ARRY - Phase 3 - Up 7%, today - Long Dec. $12 calls...
woodman: $ARRY working still.
Bs7518: @woodman thanks for $ARRY tip got what is a good stop target?
woodman: @Bs7518 $ARRY - did you buy today or previously? I ask because I have mentioned it a number of times over a number of weeks, and posted some thoughts about buying, selling, and buying it back prior to today. Ultimately your stop should depend on va ...
Bs7518: @woodman $ARRY BIG Thanks, bought a small position on 9/9 and was thinking of adding on a pull back to $10.75. I have been a member for 6 months now and tend to watch your post the most as I have money following your post, Thanks! Always learning something new about stocks and trying to better understand how and when to set stops.
Vehid: $ARRY looks like a profit taking day for some but it is still green and volume is high
Sher: $ARRY - Announced $175 mln public offering, AH - Initiated new call position, yesterday - I'll be exiting ATO.
woodman: $ARRY - nice daily reversal.
woodman: $ARRY - popped on a few good news items very recently (along with the obligatory analyst upgrades and raising of price targets), but then sold off as folks took their profits. Selling may be over and it may be time to buy (or buy back).
Sher: ...
No airlines, at present - Got wiped out on a poorly handled $JBLU call position - Thanks to you, I'll be watching $AZUL & $AAL - Have done a couple of small adds: $EEM - Took profits on all Sept. call positions and added to Oct. $45 call positio ...
woodman: $ARRY having a nice morning. Good news out of ESMO and the analyst upgrades. I added a little more on Friday's pullback after the initial good-news pop figuring upgrades and additional decent news over the weekend would drive it higher. I sold half this morning. Still holding the other half as I type. I may sell the rest this morning depending on what happens here.
woodman: $ARRY - sold more; to a small position now.
woodman: $ARRY moving. I'm long but it's tough to know what to do since it has data or updates coming this weekend.
woodman: $ARRY - halted on data reported. And here I thought not until tomorrow. Oh boy.... https://www.streetinsider.com/Corporate+News/Array Biopharma (ARRY) Reports Positive Phase 3 BEACON CRC Safety Results, Initial Clinical Activity/13279372.html
Sher: @woodman $ARRY - Do you own a bunch? - I'm holding a few Oct. call contracts and, with the way my luck's been running lately, I'm nervous! Planned on taking early profits, but when I signed on it was already halted.
woodman: @Sher $ARRY - I do have some. I had a small position that I more than doubled yesterday. Still, though, not a big position. Despite the big post-news pop and then almost immediate pullback that gave back the post news pop, I think it goes higher in the coming week(s). And because I'm not very smart, I added a tiny bit more on the post-news-pop/post-news-pullback move back above VWAP. All this said, I'm too frequently wrong with biotech for you to rely on anything I'm saying. Biotech is fraught with peril and what is good news today could be revealed as not so good tomorrow. Best of luck with your trading.
woodman: $ARRY really losing steam post-pop. Should be interesting to see who comes out and defends it next week. Or if Adam Feuerstein trashes it next week. Cantor remains a buy with a PT of $13. Awesome, especially considering the analyst is ranked with 1 star and has a 43.6% success rate. That means a chimp flipping a coin (in other words, I) could do better than she does. I assume, but don't know for sure, that she still gets paid to perform the task of usually being wrong. Analyst consensus is a strong buy with an average PT of $12.60. But the article leaves us to wonder just how awful this group is at their jobs. All that said, I, Forrest Gump, remain long and will see if it can move up next week on worthless, newly printed price targets. http://www.analystratings.com/articles/c...
woodman: $ARRY testing resistance.
woodman: $ARRY ... and thar she goes.
woodman: $ARRY - Note: it has data on two drugs expected on Saturday at ESMO.
woodman: $ARRY - popped out of resistance/base, pulled back to test it (successful so far), now on watch for another move up.
Junior1: $ARRY phase 2 rhrn. np
bRobert: $ARRY Pulling back to test range breakout area ($9). Will add next week if good test taker.
bRobert: $ARRY $CAI Arry day 3. Nice tight weekly. Adding on pullbacks. Cai. Nice fundies. High growth. Keep on radar.
Bridget: $ARRY coming out of a cup and handle on the daily.
gwenzee: @Bridget $ARRY I see a sloppy cup on the weekly but not on the daily. On the daily I see a pullback and some recovery not a cup. What is your definition of a cup and handle?
Bridget: @gwenzee $ARRY From 7/5 to 8/15, it is more "V" shaped, but could still be considered a cup. Then a small handle.
gwenzee: @Bridget $ARRY Don't think that "cup" would stay on the saucer. Guess our definitions differ.
woodman: $ARRY - nice bounce off 200 day.
woodman: $ARRY - I started a small position in this yesterday. I am probably early as it did not provide a great indication that it won't still go lower, I but wanted to get my foot in the door so as not to forget about it.
tjv821: @woodman $AARY $arry??
woodman: @tjv821 $AARY $arry - Yes, sorry, $ARRY
woodman: $ARRY [edited] - I set an alert for this last week. $9.24 resistance. I didn't buy it (and still have not). I just set an alert for it crossing above that price.
DrScience: @Esther $ARRY $NTES $YY Ahhh.... OK! But, before you throw in the towel, let me give you a key to the treasure trove! http://stockmarketmentor.com/smm-tutorials/

@DAN has talked about revenge trading since before I became a member. http://stockmar ...
Esther: $ARRY seems to have reversed its downward trend and just popped above the Bollinger Bands. We'll see if this holds. I have a small position.
Esther: @DrScience I had never heard of the term "revenge trading" until you mentioned it and now I can't get it out of my head. I am actually "revenge trading" a biotech today. I have this notion that if I can go back and "get it right" ...
gwenzee: @Esther $ARRY $NTES $YY Go back over all of those mistakes and analyze what made them ugly. Wrong entry? wrong exit? Held too long? Sold to soon? Followed someone else and failed to do your own due diligence? etc. etc. etc. Find 1 or 2 winnin ...
Esther: @gwenzee $ARRY $NTES $YY Thank you for the encouragement Gwenzee!! Keeping a journal and being very honest with myself is helping. Lately, I've been making good entries, and I have dramatically scaled back the risky behavior. I've reduced the size of ...
Esther: $ARRY made a monster move today and is now back on the right side of the averages. I woke up late, sadly and missed it.
Esther: $ARRY anyone know why ARRY is falling? I am not seeing any news. Some institution is lightening up on low volume day?
Geewhiz: $ARRY $HRTX $EPZM Started a small basket of these biotechs covered in last nights strategy session. First two filled. Waiting for fill on $EPZM.
tjv821: $arry anyone else in this?? Time to get out??it appears I should have dumped at 13.00
Kurt1: @tjv821 $arry I am in this stock and have been considering selling 1/3 the position I have left. I have been since under $4
PJMR11: @tjv821 $arry I was considering this name yesterday but did not pull the trigger. I am going to keep an eye on it. Maybe Dan could cover it tonight.
DAN: @tjv821 $arry It's not working. I don't know whether there has been news on the comopany...but it's definitely being sold. If it were me...I'd be cutting my losses (though it does seem like it's holding up at $11...at least for today. But if it starts falling below $11, then I'd cut the trade .
tjv821: @DAN $arry tks Dan that's what I thought although def left some on the table shoud have sold 2 dollars ago
DAN: @tjv821 $arry We all "should have" done a losing trade differently, tjv821. Don't let it eat at you. You're right to be thinking about taking the loss now rather than waiting for the stock to reverse and get you back to even. If we could know exactly when a stock bottoms out, we'd all be winners. Just work on your position sizing and make sure no losing position is a big one. You want to be adding to your winners. Not your losers. So if ARRY is a big loss for you, then the lesson is to focus on position size first. Once you get that handled, then you'll be better able to limit losses because you won't get shaken out of every wiggle/jiggle. But you'll be looking at a bunch of winning trades in your account...and an occasional small losing trade. 8-)
PJMR11: $ARRY Considering this stock. Is anyone holding?
tjv821: @PJMR11 $ARRY I've been in it for a while and have posted on it quite a bit
PJMR11: @tjv821 $ARRY Thanks. I must have missed the posts. I will check them out. Thanks again.
tjv821: $arry the gift that's keeps on giving
tjv821: $arry killing it
tjv821: Other stocks that are working $axas$geos $sgyp $sivb $uri $ $aig $evr $wu $utx $rop $fivn $arry $fmsa $ndrm $dgx $pkg $
tjv821: $arry has been working
tjv821: $arry looking strong
tradeforfamily: $ARRY is in phase 3. Good luck!
tradeforfamily: $ARRY Is starting phase 3 today.
TunaHelper: $ARRY Up big pre-market. Looking for this to percolate higher out of the gate this AM.
traderbren: $ARRY -- new high!
TunaHelper: @traderbren $ARRY Best to start trimming right now (just before 11am EST). It could go higher, but I think the easy money has been made for the day. It's starting to jump below and aboove the 8ema on the 1min.
traderbren: @TunaHelper $ARRY - yep, i'm out for a decent morning trade.
maratom71: $ARRY per TDA, $ARRY adv 2.4 M, today, 73 M, and is 89% Institutionally owned. Have a position.
maratom71: @TunaHelper $ARRY Thanks for the Post this AM!
TunaHelper: @maratom71 $ARRY You are welcome. Happened to find it by accident because my TOS screens were not working pre-market and had to look elsewhere for news. Turns out I called for exiting a bit early, and missed it's "second wind" run. Oh well! Still happy with it and hope some folks here were able to take advantage of the nice move today! :)
maratom71: @TunaHelper $ARRY Have you looked at the $ARRY chart, it looks as if there is still some juice left, what do You think?
TunaHelper: @maratom71 $ARRY It's done for me though I am sure there are folks here who are much more deft in these things that might be still trading it. After 50x avg volume traded today, it just doesn't seem as compelling to me.
orpheusredux: $ARRY Wow. Another $SRPT.
tjv821: $arry looking strong
mradams0621: ...
-5.19% $ARRY Array BioPharma In 4.38 50420
-4.94% $XTLB XTL Biopharmaceuti 1.60 500
-2.46% $NG NovaGold Resources 4.36 300
-2.02% $MSN Emerson Radio Corp. 0.97 175
-1.80% $BTG B2Gold Corp 1.09 100
-1.23% $NGD New Gold 2.40 3200
-0.71% $BTI Bri ...
mradams0621: ...
$ARRY Array Biopharma I... 5.13 33.94%
$ACST Acasti Pharma Inc... 2.04 27.02%
$FVE Five Star Quality... 4.20 24.26%
$ENPH Enphase Energy In... 2.98 23.65%
$FMNB Farmers National ... 9.74 20.25%
$RUN Sunrun Inc 11.20 18.02%
$SCTY Solarcity Cor ...
mradams0621: ...
33.94% $ARRY Array BioPharma In 5.13 2560000
31.69% $ADXSW Advaxis Inc. Wt Ex 7.12 2220
25.64% $LLEX Lilis Energy Inc 0.22 2820
24.32% $ANAD ANADIGICS Inc. 0.46 968050
24.26% $FVE Five Star Quality 4.20 21200
23.65% $ENPH Enphase Energy Inc. 2. ...
mradams0621: $ARRY #gapper, phase 3 bounce trade maybe?
GreenGhost: @mradams0621 $ARRY #gapper Rather be short that one if new position ; every recent long who recently bought looking at opening pop as gift form heaven now getting some of money back that's likely why stock straight down since open stock getting hammered since opening print avoid long IMO
mradams0621: @GreenGhost $ARRY #gapers $ARRY Thanks for your thoughts. I'll try to pick your brain more about this after hrs., or weekend. Not trying to argue with Yoda / the master but just pointing out what I'm observing and looking for the wisdom of others. Tracking gapers list. Observations: Gapers that begin with good news plus opening gap trade with unusually high volume plus morning pull back can make good set ups for short term day bounce and swing trades. From yesterdays list, as examples, $FI, $LL, $PCRX, $VRX, $KTOV Will $ARRY follow the pattern? I'm keeping track. Usually have other duties during the open and can't do the 59min trades. But bounce trades mid-morning are looking more interesting. How to determine when to swing overnight vrs day trade would be nice to know. Some work, some not so much. Still gathering data.
janner0814: Also like the chart on $ARRY
tjv821: $ARRY anyone else in this?
Tricia: #BIOTECH EArnings week - 44 This Week! EArnings Mon 08/11 incl: $MACK $INO $AKBA $BLUE $RYLP $ENTA $PBYI $HALO (26 Today) Earnings Tues 08/12 incl: $INSY $BCRX $ARRY $RNA $PETX $STEM $ARWR (13) Earnings Wed 08/13 incl: $EPZM $CNAT $ONTX $TKMR There is a lot of data this week also .. should be very interesting $EPZM data at ASH Lymphoma meeting on August 12 $OPK will have top-line Rayaldee data on Monday night as well. Hep B Updates from $ARWR, $TKMR -- $ALNY will have another roundtable with $MDCO
Tricia: $ARRY - another day trade from yesterday! up 13% ..
Tricia: $ONTY, $ARRY even $ARIA all iup on PUMA nes .. (day trading $ONTY)
Tricia: $INO, $DARA... out both (gain 20 % ) .. still in $CLDX, $ONT, $ARRY ... all these are plays off PUMA - saving profits for add to GILD and BIIB ...
Tricia: ...
Jackson's other favorite biotech opportunities: $ARRY, $BIOD, $PLX, $RIGL, $SNTA, ZGNX.

J.P. @Morgan has three different ideas for aggressive risk-tolerant investors: $ITMN, $NPSP and PLX.

$GALE presented first this mo ...
Poppy: ...
Jackson's other favorite biotech opportunities: $ARRY, $BIOD, $PLX, $RIGL, $SNTA, ZGNX.
J.P. @Morgan has three different ideas for aggressive risk-tolerant investors: $ITMN, $NPSP and PLX.

FD: long $GALE and I play no #options... :O)

Tim S: Notable earnings before Tuesday's open $ABG, $ACI, $ACM, $ADM, $AGCO, $AMG, $ARMH, $ARRY, $AXE, $BDX, $BHE, $BP, $BSX, $CHD, $CLX, $CME, $CNC, $DLPH, $DWSN, $EMR, $ENTG, $ETN, $FIS, $GCI, $HCA, $HW, $IDXX, IP, $KORS, $LG, $LIOX, $LRN, $LRY, $MHFI, $R, $SE, $SEP, $SIRI, $ST, $TDG, $TECH, $UBS, $UDR, $VSH, $WDR, XYL
woodman: $ARRY - has found $4.80-4.83 range as support multiple times over the last month and a half.
moneyHoHo: $ARRY - Watching.
woodman: $ARRY - careful, mhh. See $CRIS for a lesson.
Tricia: $ASH 2013 .... large cap companies were presenting for last 2 days - today will more mid and small cap .... look for announcments all day ..... $GILD, RHHBY, $ABBV, $NVS maybe $INFI, and fade for PCYC..... there are some others to watch -- $ARRY, $ARIA, $BLUE, $GERN ........ the clear winner on all fronts is GILEAD ...... just incredible .... so it RHHBY ... and then there is $NVS and $CART T cell tx ... so far real hope for children, families, long suffering patients with heretofore death sentences ..... I wish I was at $ASH, - I am looking forward to todays news !
Visit the Trading Forum to join in the discussion.
| | |
| --- | --- |
| Stock Price | $USD 17.18 |
| Change | -0.04% |
| Volume | 24,660 |
Array BioPharma Inc. is a biopharmaceutical company focused on the discovery, development and commercialization of targeted small molecule drugs to treat patients afflicted with cancer and inflammatory diseases.
Request Video of ARRY
Already a member?
Sign in here.
Earnings
May 10th, 2018 - 2018 Q3 Earnings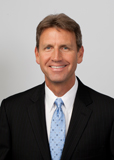 Dan Fitzpatrick
Stock Market Mentor gives you EVERYTHING you need to succeed in the market; all in one place. How easy is that? Dan Fitzpatrick and his elite community of traders share trading ideas, strategies and much more. Dan Fitzpatrick--a world class Technical Analyst, trading coach and regular CNBC contributor--gives you access to all of this with a 14 day FREE membership. Get started TODAY and start trading better TOMORROW with the following premium content:
Nightly video Strategy Sessions with a game plan for tomorrow
Got a stock you want Dan to look at? Just ask.
Patent pending video alerts instantly delivered to you when one of Dan's trading signals is triggered. This is not your typical price alert. This is a short video explaining the action you need to take to make money. No more "Woulda, coulda, shoulda"
Access to over 53,800 stock analysis videos
Access an ever expanding library (53,800) of educational videos that will save you time and make you money
Join a team of friends and traders that have one thing in common; a burning desire to succeed.

Become a Member Today!
Gain immediate access to all our exclusive articles, features, how-to's, discussion group and much more...
Satisfaction Guaranteed!
Your Stock Market Mentor membership comes with a 14 day, no questions asked, 100% money back guarantee!