Aurinia Pharmaceuticals Inc (NASDAQ:AUPH)
Bands Volume 200 SMA 50 SMA 20 SMA Videos Alerts Articles Events

Junior1: $AUPH I had sold 1/2 of my position back in June. Bought it back today. I'm trying to keep this LT, but it sure has been a dog lately.
Vehid: @Junior1 $AUPH what would be the stop loss price?
Junior1: $AUPH up 10.8% No news that I've found.
woodman: $AUPH - I learned previously that this stock is the master of fakeouts.
traderbren: $AUPH -- looking good. Long.
Bridget: $AUPH is moving out of a squeeze
woodman: @Bridget $AUPH - I've been flipping back to it repeatedly today, but didn't buy it. It's faked me out in the past.
Junior1: @Bridget $AUPH I had a full position since $7.83. Sold half at 6.19 last month (not happy). Gonna hold the other 1/2 LT
Junior1: @Bridget $XBI yes. $AUPH is looking constructive here. Phase 3 starting? Support rhrn @ 50dma and 20dma
woodman: $AUPH - worth watching. It had a big pop/breakout, pullback to the breakout level, and now resting at that breakout level. I'm thinking there is the potential for a move back up (even though this hasn't really worked in the past with this stock).
DAN: @woodman $AUPH Yeah, it's holding up pretty well. Looks like Phase 1 may be over!
issues: @DAN $AUPH I see it as a lower low - i.e. going down not up.
Sher: ...
$AUPH - Another flop - Didn't sell July $7.50 calls when they jumped 500%, 5-17-17 (one day wonder) - Overall position was still very underwater and I thought a return to breakeven might be possible - Nope... position expiring worthless, today.

$AB ...
bRobert: $AUPH Tight squeeze
Junior1: @bRobert $AUPH It looks that way at first glance, but the tightest it got was 12% (@DAN looks for <6%) Position: Long (since May)
BigJack: Hi Dan I have been looking at $AUPH, the 200 day is on a up swing, it is just below the upper bollinger, what you thougts
sierramp: @BigJack $AUPH Good morning BigJack. You need to tag Dan with @Dan so he will see this.
BigJack: @sierramp $AUPH THANKS still getting used to the form
BigJack: @DAN $AUPH Hi Dan I have been looking at $AUPH, the 200 day is on a up swing, it is just below the upper bollinger, what you thoughts
vfr777: @DAN $AUPH Yeah it was a nice catch but I had to be away from my desk the rest of the day. Didn't take profit. Glickman was on Cramer after the market and it seems what he said got it to sell off a bit. I think it still works and it looks like it has stabilized. 24.25% of 44.84M shs float is short and the short ratio is 3.74. What say you?
DAN: @BigJack $AUPH I don't follow the company, though I have analyzed the chart. This pullback is an opportunity to buy the stock, as long as you protect your downside. Would put a stop below yesterday's low. If it falls back that low, it's probably a fake out. AS it is, there's just no continuation from yesterday's breakout. If you're looking to buy it, you might want to wait to see if the stock moves above $7.22 -- today's intraday high. If it doesn't do that soon, then you aren't missing anything. Hope that helps.
BigJack: @DAN $AUPH THANKS
DAN: @BigJack $AUPH No problem! Sorry I didn't see it a bit sooner.
issues: @BigJack $AUPH cramer did a piece on it last night; hence the green day yesterday.
TRICIA: @DrScience $WTW ---- I don't know that effect ??? ..... Cramer had $AUPH CEO on last nite and stock is taking a dirt nap today....
vfr777: $AUPH looks like a breakout
Bridget: $AUPH is breaking out of this squeeze
Vehid: @Bridget $AUPH I wish I could get your posts an hour earlier!
champ: @Vehid $AUPH ---- Their was a great post right after the open by @vfr777....about a #Breakout.
Bridget: @Vehid $AUPH me too ;)
Vehid: @champ $AUPH #Breakout You are right, @vfr777 mentioned it not an hour, but three hours earlier.
Sher: $BX - Rocking... Lovingly long Aug. $33 calls... $EEM - Back in Aug. calls, but this time at the $43 strike. $AUPH - Ha! My July $7.50 call position is up 500% - Have added, here & there, in a "bail water" fashion - Calls hit an AT low of $.02 on 7-11-17, so was expecting them to expire worthless on Fri. - They've regained Nasdaq listing compliance, but don't think that's solely responsible for today's 11-12% gains. $EEM – STC Aug. $42.50 calls, 37% gain - Anticipating PB, here. Metal ERs: $AA (Wed., A/C), CENX (chged. to 8/2/17, AC), $FCX (7/25/17, B/O) – Exuberant expectations for all - Long Sept. $CENX & Aug. $FCX calls.
DAN: @Sher $BX $EEM $AUPH $AA $FCX $CENX Nice move on $AUPH. Big winner today!! 8-) Ka Ching!!
DAN: @vfr777 $AUPH Per request by many members...please post these things multiple times so that they are not missed. It's up another 6-7% since you mentioned it this morning. Awesome!!! Great job, vfr777. Hope you profited nicely from it.
shoredriver: $AUPH...JCrayCray has the CEO up shortly....
woodman: @Sher $CARA - given my kidney interest, I also watch (or try to watch) $AUPH. Also $EXEL.
Sher: $BZUN - STC shares bought yesterday for small profit - Not liking today's action. $AMD - STC Aug. calls $12 calls for 51% gain...1-day trade. $MGM - Back in with July $33 calls @ $.98 after taking profits, yesterday, in July $32 calls. $AUPH - Stock up 8.5%, today - Have been long July $7.50 calls that have been perilously close to worthless - Added to position, earlier, in anticipation of a light at the end of the tunnel, or before expiration, at least!
Sher: $ABBV - BTO Aug. $67.50 calls @ $1.55 $BSX - BTO Aug. $27 calls @ $1.40 $AUPH - Doubled my seriously sick July $7.50 call position - Seems to be reversing from it's May 31 bottom of $5.74 ($6.40, currently) - Resurrection trade...
fishing777: @Sher $ABBV $BSX $AUPH ...ditto on the $ABBV calls except bought the July option. I expect the ASCO conference this weekend to be positive.
Bridget: $AUPH getting pushed down out of a squeeze right now. Has not looked good since earnings.
woodman: @Bridget $AUPH - I agree. I gave up on this one, selling 70% on Tuesday and the rest yesterday.
woodman: $AUPH - I sold the rest of my position today.
justinp: $AUPH Stopped out. Might bounce but not liking the trend.
woodman: @justinp $AUPH - I agree. I stopped out of 70% of mine. It is weak and leaking.
woodman: $AUPH - dipped to the 34dEMA. That's when to buy this; not on breakouts.
woodman: $AUPH fake-out in effect? Buying the "breakout" in this one is like expecting Lucy not to remove the football this time when Charlie Brown goes to kick it. But I am continuing to hold my shares. Despite the failure of buying on breakouts, the direction is a slow drift upward. So I'm okay with continuing to hold and, occasionally, in small amounts, to add on this way up.
inthesticks: @woodman $AUPH Lol ... bought on a previous fake out so I got all excited at the open that this was the one ... only to see my hopes dashed yet again. At least I didn't add this time. Still holding too.
traderbren: @woodman $AUPH - love the analogy -- agree, as I'm still holding a small position from lower level.
woodman: $AUPH $CEMP - AUPH is looking a little more promising and a little less like the next fakeout. CEMP brewing, perhaps. But I've said that before too.
issues: @woodman $AUPH $CEMP Unless it's my new glasses the charts on AUPH CEMP and $ESPR all look the same. To me. Maybe it's a volume squeeze?
woodman: @issues $AUPH $CEMP $ESPR - there are some similarities and some dissimilarities. All are working into or already well into a squeeze. CEMP is a disaster and has been "basing" for a long time, but has potential to come back out ... if Soli works out. It's beleaguered but who knows. For me, it's a dumpster dive. ESPR has been in an uptrend, but now moving sideways into the 50 day. AUPH is similar to ESPR. Both have had some drastic moves. AUPH is really the only one that feels to me like it is ready to move higher at the moment but it has tricked me before. But I've just held it through the fake outs over the last several weeks. But let me be clear, they are all dangerous spec stocks. So, in that regard, they are the same. :-)
Sher: $AUPH - BTO July $7.50 calls @ $1.20 - Thanks to @Woodman for highlighting.
justinp: $AUPH Edging up on higher volume.
woodman: @justinp $AUPH - seen this before. But I do still have it....
justinp: @woodman $AUPH Right, along with $LGND and $SRPT I'm being patient but trusting to stops.....
justinp: $AUPH More definitive. BBs starting to open.
woodman: @justinp $AUPH - looks like some funds have decently increased their shares of $AUPH according to latest 13Fs.
justinp: @woodman $AUPH Interesting, thanks.
woodman: @justinp $AUPH - It will be a good sign, I think, if it closes above 7.48. That was where it failed on 4/11, and several times since then it has tried to move past that level but fell back and closed under it.
woodman: @justinp $AUPH - I'm not sold by the close. We'll see what happens tomorrow. Keep the faith. :)
inthesticks: $AUPH Earnings AMC ... anyone holding?
spmeyers: @inthesticks $AUPH yeah, I don't think this moves much on earnings, unless they announce something good (fingers crossed)
woodman: $AUPH -may be up to something here.
DAN: @woodman $AUPH I'm just looking at that too. Coming out of a volatility squeeze...right off the 50-day moving average.
woodman: @DAN $AUPH - Dan take a look at $CALA too.
tejas7: @woodman $AUPH 5 day trade. Anticipated earnings on 5/10
DAN: @woodman $AUPH $CALA Yikes! Trades pretty thin.
woodman: @DAN $AUPH $CALA - LOL! Lately, it has been. Average 50 day volume is a little more than 800K shares. Not everyone's cup of tea, though.
CHOFF: @woodman $AUPH Thanks for the tip.
bwcarnation1: @woodman $AUPH nice heads up stock really moving. bought some and added.
fishing777: $AUPH..popping out of vs rhrn
woodman: @bwcarnation1 $AUPH - thanks and good luck! (I added at $7.71)
Junior1: @fishing777 $AUPH Well that didn't last long.... wtf
inthesticks: $AUPH Off a cliff! Stopped out ...WTH?
woodman: @inthesticks $AUPH - the dreaded fakeout?!
audrina0904: @inthesticks $AUPH THANK GOD FOR STOPS, but very bizarre price action.
woodman: @Junior1 $AUPH - Oy!!
JBed: @audrina0904 $AUPH Agreed, and glad I raised my stop when it started going up.
spmeyers: @inthesticks $AUPH and I added to previous position :( -- still I think it goes higher
woodman: @issues $ESPR $IPHI - Well, I added a little to $AUPH and that worked out rather poorly! It's still a small position. I haven't done anything else today.
inthesticks: @Henry $AUPH Dad is very wise.
Henry: @woodman $AUPH I see mention that Robert Duggan bought shares yesterday and a couple of tweets which seem to refer to a conference where they talked about deaths that were unrelated to their drugs. Maybe the word death triggered the computers. This was supposed to be old news though. As Dan said on the weekend All biotechs are speculative
Henry: @inthesticks $AUPH Meant Dan, and he ain't no kin to me.
JBed: $AUPH Trying again after getting stopped out for a tiny loss earlier. Weird price action.
woodman: $AUPH - I did not sell any $AUPH today despite the fakeout. I neither sold what I already had coming into the day, nor what I added today as it was "breaking/faking" out. I had only a small position coming into the day. It's now bigger ...
audrina0904: @woodman $AUPH I actually substituted AUPH with other tickers that I trade while reading this and everything applied, good advice! Thanks @woodman
woodman: @audrina0904 $AUPH :-)
Motorman: @Woodman $Auph I took small restart last week. Looks like it wants to do something.
woodman: @Motorman $Auph - I still have some. $CALA and $ESPR have a similar look.
justinp: @Motorman $Auph Agree - I added to a starter position today - like the squeeze.
issues: @woodman $Auph $CALA $ESPR Are you holding ESPR over earnings AH today?
woodman: @issues $Auph $CALA $ESPR - where do you see that ESPR is reporting after the bell today?
JBed: $AUPH In accord with @Dan's advice last night I'm thinking of jettisoning this one. Anyone else in it?
DAN: @JBed $AUPH Looks like a pretty tight squeeze to me. I'd hang on. No earnings until 5/10
woodman: @DAN $AUPH - thanks for your note, Dan. I have some and was trying to figure out your take based on what @Jbed posted.
JBed: @DAN $AUPH Thanks - I'm glad I held rather than sell it only to see it take off! Need to work on the patience thing.
greenpatrol: @JBed $AUPH No position. I like the pattern though and have just set an alert if it breaks above 7.86
JBed: @greenpatrol $AUPH I got sucked in on the false breakout the other day so I'm very relieved to see it move up from here.
JBed: $AUPH @Dan, thanks for encouraging me not to sell this one - it's now up 6% on the day!
JBed: $AUPH Up 9% or so on drug news.
Visit the Trading Forum to join in the discussion.
| | |
| --- | --- |
| Stock Price | $USD 5.43 |
| Change | -0.28% |
| Volume | 167,151 |
Aurinia Pharmaceuticals Inc is a clinical stage pharmaceutical company. Its focused on the development of its novel therapeutic immunomodulating drug candidate, voclosporin, for the treatment of lupus nephritis.
Request Video of AUPH
Already a member?
Sign in here.
Earnings
May 14th, 2018 - 2018 Q1 Earnings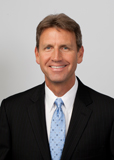 Dan Fitzpatrick
Stock Market Mentor gives you EVERYTHING you need to succeed in the market; all in one place. How easy is that? Dan Fitzpatrick and his elite community of traders share trading ideas, strategies and much more. Dan Fitzpatrick--a world class Technical Analyst, trading coach and regular CNBC contributor--gives you access to all of this with a 14 day FREE membership. Get started TODAY and start trading better TOMORROW with the following premium content:
Nightly video Strategy Sessions with a game plan for tomorrow
Got a stock you want Dan to look at? Just ask.
Patent pending video alerts instantly delivered to you when one of Dan's trading signals is triggered. This is not your typical price alert. This is a short video explaining the action you need to take to make money. No more "Woulda, coulda, shoulda"
Access to over 55,100 stock analysis videos
Access an ever expanding library (55,100) of educational videos that will save you time and make you money
Join a team of friends and traders that have one thing in common; a burning desire to succeed.

Become a Member Today!
Gain immediate access to all our exclusive articles, features, how-to's, discussion group and much more...
Satisfaction Guaranteed!
Your Stock Market Mentor membership comes with a 14 day, no questions asked, 100% money back guarantee!