Aurinia Pharmaceuticals Inc (NASDAQ:AUPH)
Bands Volume 200 SMA 50 SMA 20 SMA Videos Alerts Articles Events

Esther: $PACB more stuff .. the pop today reminds me of some other biotech breakouts $AUPH was up 18% on Jan 24, just before the beginning of an enormous run. $SUPN was likewise up 10.6% before it broke out on November 14, just before it broke through the 50 day MA (PACB's 8 EMA just broke through the 50 yesterday). SUPN had also been beaten down, though not nearly as badly as PACB. PACB has been growing revs and earnings (or rather shrinking its loss) since it went public. But had a significant set back in 2016 revenues fell by 2 percent and the operating loss more than doubled. But the CEO said they are on track to increase revs 40 to 50% this year. Since the beginning of 2016, PACB has lost half its value. Average analyst PT is $7.42. I guess I am talking myself into taking a small starter position ....
cmac: $AUPH in full melt down mode....thank goodness I had stop loss at $7.40
shoredriver: $AUPH...why is this thing down...should be up ....
cmac: $AUPH out
efrain007: $AUPH sold some more at 9.74. Small position left will try to let it run, for now.
efrain007: $AUPH anyone know if Friday was technically an inside day since the day low on Friday matched to the day low on Thursday at 7.65?
phgruver: @efrain007 $AUPH I think you may be making too much of it, but, yes, Friday was inside Thursday, which was inside Wed. That's market indecision. Look for a break above the Wed high, or below the Wed low.
Aragorn: @efrain007 $AUPH inside day today is inside day and up
efrain007: @phgruver $AUPH Thanks, but I thought the the break would be over Friday high, which would be today. Itching to buy some now.
efrain007: @Aragorn $AUPH So today is the buy since it took out Fridays high right?
Aragorn: @phgruver $AUPH inside day means something the fact inside inside day means lots of pent up energy there. I would not say this is indecision just consolidation of a stock that is in an uptrend that pulled back to the 8ema. Just my opinion
Aragorn: @efrain007 $AUPH yes
efrain007: $AUPH in at 8.04
traderbren: $AUPH -- getting a bid. Could be the start of the next leg up. Holding a starter position after this pull-back.
efrain007: $AUPH sold half 9.04
Remington: @efrain007 $AUPH nice trade caught half of that when saw your post this am...
efrain007: @Remington $AUPH Thanks. Today is a good day. Need more of those. Good on you too :). I may add what I sold earlier at end of day depending on how it closes but had to take some profits since I was up over 10% on it.
efrain007: $AUPH watching for a move over $8.12
cmac: $AUPH secondary priced at 6.75
efrain007: $AUPH down 28% in pre market but trading above offering price. Might be good for a flip.
kcar21966: $AUPH continues upward
Bridget: ...
$PLSE and $AUPH - biotech stocks working
$LAZ - financial stock
$AON

IBD new highs-
$TAL $LRCX $AEIS $ANET $FIZZ $SYK

tech breakouts
$LOGI $VEEV $SYMC $SIRI

$IBN $BX - some financials gap up on big volume
$CMCM - day 2 of thisshort squeeze
$WYNN ...
Aragorn: @Bridget $MBLY $INTC $DLPH $BABA $YHOO $USCR $LEA $VC $MPWR $TER $CALA $PLSE $AUPH $LAZ $AON $TAL $LRCX $AEIS $ANET $FIZZ $SYK $LOGI $VEEV $SYMC $SIRI $IBN $BX $CMCM $WYNN $HUBS $TWNK #ipo Thanks Bridget these would be more useful at 9:31 AM thanks again
shoredriver: $AUPH secondary announced down in after market
DAN: @shoredriver $AUPH LOL. Great. Just great. 8-\
shoredriver: @DAN $AUPH It is coming back...glad I bought more...I think...
cmaxwel1: @Bridget $GDX $UUP $ULTA $MTN $FIZZ $SHLD $WLDN $FNSR $ACIA $OCLR $PAY $ZUMZ $IBB $ABBV $VRTX $AMGN $MDT $KITE $TTPH $AUPH $XLK $SMH $AMD $AVGO $ATHM $AEIS $LRCX $SWKS $VEEV $MRVL $RMP $ZIOP $HOG $PII $T $AON $HTZ $RH $PANW (big volume on $PANW). Adding on monday
Bridget: ...
$IBB - biotech uptoday. Here are some stocks that are working. $ABBV $VRTX $AMGN $MDT $KITE $TTPH $AUPH

$XLK - tech and semis still doing well $SMH $AMD $AVGO

Working: $ATHM $AEIS $LRCX $SWKS $VEEV

$MRVL - breaking out on volume about Investor' ...
DAN: $AUPH -- this stock is on a tear. I am daytrading it...just scaling in, adjusting my stops...buying some more, adjusting my stops, etc. Now, I've got a nice profit, and my stops are set at levels that will assure me a profit if they are all hit...a ...
JBed: @DAN $AUPH Sounds like a lot of fun, Dan!
Danzguy: @DAN $AUPH The day trading board that I follow is going nuts on $AUPH today. Also $OCRX and others.
valerie: @Danzguy $AUPH $OCRX , can I ask what is the trading board you follow? BTW - love your handle, danzguy, I'm a danzgirl, :-))
driverdev: @DAN $AUPH This is exactly how I traded $SNAP on the opening day. In the morning I watched the 1m and 5m charts and as the day wore on I switched back and forth between the 1m, 5m, and 15m charts to get a better perspective. Worked great and I didn't feel like I needed to watch it every second since I had stops and alerts. I had alerts set at lower and higher prices. If stock was moving above my alert, then I re-evaluated my stops and made adjustments as needed and set new alerts. Rinse and repeat.
Motorman: @Woodman $auph just saw it, nice move since morning
Motorman: @woodman $BRS Saw your post last week and yesterday, was not able to execute trade, but looking to start ,thanks. BTW $AUPH bounce off 200.
Motorman: @Woodman $auph got in on Friday just checked and up nicely
woodman: @Motorman $auph Darn, it's off my radar scree. Nice job!
Motorman: @woodman $auph Sorry, slipped my mind, day job. Actually bought AH Friday.
Motorman: @tjv821 $trxc Yes, following $AUPH success, I got into $TRXC both @woodman posts, thanks @woodman
woodman: $AUPH @motorman - looks like that stop worked out for you. ;-)
Motorman: @woodman $auph yes, thanks for the suggestion...I am not too good at stops...afraid of shake out.
woodman: @Motorman $auph - you have to use a stop on a stock that rises 115% in 6 trading days or anything at all nearing that. When it popped as much as 41% from 9/29 to 9/30, the play book is put a stop beneath 9/30's intraday low, and then raise that stop each day as it continued to pop and put in a higher low (i.e. raise it to beneath the new day's intraday low). With $AUPH, it would have worked perfectly and exactly as they draw this up in the war room. It would have kept you in the whole way up until today.
Motorman: @woodman $auph $AUPH ok, got that, have to write it down...lest I forget. Thnx for explaining.
Motorman: @woodman $AUPH Yes! if only I had 100k of them
woodman: @Motorman $AUPH - I sold most of mine WAY too early. Thought I sold it all, but looks like I kept a little. I'm kicking myself.
woodman: @Motorman $AUPH - by the way, I like single malt. :-)
Motorman: @woodman $AUPH Anytime, let me know, cheers!
Motorman: @woodman $AUPH I dont want to add, might cause a drop, lol!
woodman: @Motorman $AUPH You may want to put a stop under today's intraday low.
traderbren: @woodman $AUPH - it's a tough game; as you're damned if you do, and damned if you don't! You are a pro, so you know that its better to sell too early, instead of getting nailed, a la $NVAX, but that's just a nature of the game.
Motorman: @woodman $AUPH Sure will
woodman: $AUPH - continuing higher.
woodman: @Motorman $Auph - You're welcome and congrats!
Motorman: $Auph @woodman thanks!
kcar21966: $AUPH popped
woodman: @kcar21966 $AUPH I sold mine on 9/14. Ugh!
kcar21966: @woodman $AUPH I had a sell it at $3.12 that I forgot about today....I was watching it go up and then it was gone:(
woodman: @kcar21966 $AUPH - Ugh for you too! But not too shabby for you.
kcar21966: @woodman $AUPH Well, thanks to you. I believe I got in from your mention:)
woodman: @kcar21966 $AUPH - LOL. Congrats, and I'm glad you're smarter than I am when it comes to the holding.
kcar21966: @woodman $AUPH Not sure if smarter is the word....more lucky:) I did get back in with a smaller position at $3.19...we'll see where that gets me.
woodman: $AUPH - I entered this one last Friday on the theory that it has bottomed and is reviving. It closed above the 8dEMA that day. It has a lupus nephritis drug in trials. There have been patient deaths which helped to batter the stock, but the safety monitoring board has indicated that deaths are not connected to the drug or the study. In fact, from what I have read, the company predicted and estimated a number of deaths would occur within their trial population not from the drug but from their conditions going into the study. http://seekingalpha.com/article/4003321-aurinia-pharmaceuticals-share-price-unfairly-punished . Anyway, the stock has moved back above the 8dEMA and looks like a decent trade opportunity. Here's an interesting article from the Lupus Foundation. http://www.biotuesdays.com/features/2016/9/1/in-conversation-with-sandra-c-raymond
woodman: $AUPH - @maratom71 mentioned this one on 8/16. I didn't look at it closely enough at that time. It wasn't on my radar. Then I just happened upon it elsewhere, not making the connection to @maratom's post. Looking back, I see that he was 2 weeks ahead of me, though I'm glad I inadvertently "waited" a couple weeks to buy it. Actually, I didn't "wait"; it just didn't click for me until I read about it and figured out what it was and what was happening.
woodman: $ARWR $AUPH - added to both.
woodman: $AUPH - bottom may be in.
maratom71: @Bridget $AUPH Please take a peak at this, TYIA
maratom71: @Bridget @woodman $AUPH Please take a peek at this, TYIA. Going PARABOLIC!!!!! Just got in @2.36.
woodman: @maratom71 $AUPH - I can't help you. I'm not a day-trader. Seems like you've done well. Just a note, it moved all the way to the 200 and stopped. Just and observation. You'd be better off to ask @aragorn or @judysteiner how to trade it now. Both are very good intra-day traders.
Bridget: @maratom71 $AUPH Looks like an oversold bounce. Still below the 200MA. Don't know the news on this. I would stay away through from the long side here.
mradams0621: ...
$AUPH Aurinia Pharms In... 3.12 32.77%
$NVGN Novogen Limited 2.80 22.27%
$AJRD Ajrd 18.60 14.46%
$FIS Fidelity National... 74.99 14.40%
$BIOC Biocept Inc 2.19 13.47%
$SIEN Sientra Inc 4.17 13.01%
$CIG Cia Energetica De... 2.18 11.79%
$EDU ...
dkoran: $AUPH- Does this qualify as a break above IPO high? I read an article this am that said to buy this on a break above 4.14.
Visit the Trading Forum to join in the discussion.
| | |
| --- | --- |
| Stock Price | $USD 6.25 |
| Change | 2.46% |
| Volume | 1,006,200 |
Aurinia Pharmaceuticals Inc is a clinical stage pharmaceutical company. Its focused on the development of its novel therapeutic immunomodulating drug candidate, voclosporin, for the treatment of lupus nephritis.
Request Video of AUPH
Already a member?
Sign in here.
Earnings
August 3rd, 2017 - 2017 Q2 Earnings
August 4th, 2017 - 2017 Q2 Earnings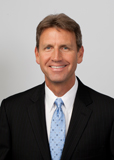 Dan Fitzpatrick
Stock Market Mentor gives you EVERYTHING you need to succeed in the market; all in one place. How easy is that? Dan Fitzpatrick and his elite community of traders share trading ideas, strategies and much more. Dan Fitzpatrick--a world class Technical Analyst, trading coach and regular CNBC contributor--gives you access to all of this with a 14 day FREE membership. Get started TODAY and start trading better TOMORROW with the following premium content:
Nightly video Strategy Sessions with a game plan for tomorrow
Got a stock you want Dan to look at? Just ask.
Patent pending video alerts instantly delivered to you when one of Dan's trading signals is triggered. This is not your typical price alert. This is a short video explaining the action you need to take to make money. No more "Woulda, coulda, shoulda"
Access to over 48,500 stock analysis videos
Access an ever expanding library (48,500) of educational videos that will save you time and make you money
Join a team of friends and traders that have one thing in common; a burning desire to succeed.

Become a Member Today!
Gain immediate access to all our exclusive articles, features, how-to's, discussion group and much more...
Satisfaction Guaranteed!
Your Stock Market Mentor membership comes with a 14 day, no questions asked, 100% money back guarantee!