Broadcom Limited (NASDAQ:AVGO)
Bands Volume 200 SMA 50 SMA 20 SMA Videos Alerts Articles Events

Bridget: $AVGO and $SMH threatening to break support at the 50dMA
Bridget: Notes: Many stocks breaking down from squeezes. $IWM and RUT hit hard. VIX up big. Market is looking very toppy. $XLF doesn't look too bad but $KRE is much worse $XLI and $XHB breaking down Breaking down- $W $NTES $CRM $BX $AMGN $IBB $CELG $SMH, also $AVGO $TTD $ARCC $GLW $MDSO $MELI $VEEV IPOs INVH PLNT
steve71: $AVGO HOD
champ: @bsafriet $BAC $C $WFC $DB $MS $JPM $AAOI $AMAT $LRCX $AVGO $NVDA $COHR $OLED $IIVI $IPGP $MU $VEEV $ADBE $GLW $AXTI $LITE $OCLR $NOVT $ANET $FNSR $MTSI $TSLA $LABD $Dan $WB $MOMO $TCEHY $NTES $BIDU #Trading #Spec #Positions #Economic #Non-Farm #Addi ...
bsafriet: @champ $BAC $C $WFC $DB #Trading #Spec #Positions #Economic #Non-Farm #Additional Why not take partial profits in your long positions in. $BAC and $C and let the rest ride (play with the house's money)? I'm long $MS, $C and $JPM and thinking about a ...
JBed: $AVGO showing RS today. Interesting to see which names bounced, and which didn't. ($MOMO anyone?)
Sher: @geotheo $NVDA $AVGO $MSFT $AMZN $V $MA $JNJ $MCD $ADSK $ADBE $LRCX $ATVI $GD $CMSCA $ISRG - Thanks for sharing - I tend to "tune him out" a lot of the time... Actually, I tune out a number of CNBCers...
geotheo: Crammer's Top 15 Stocks to buy because of Comey and Brits on pullback/ hysteria 1) $NVDA 2) $AVGO 3) $MSFT 4) $AMZN 5) $V / $MA 6) $JNJ 7) $MCD 8) $ADSK / $ADBE 9) $LRCX 10) $ATVI 11) $GD 12) $CMSCA 13) $ISRG
RedLeaf1: @geotheo $NVDA $AVGO $MSFT $AMZN $V $MA $JNJ $MCD $ADSK $ADBE $LRCX $ATVI $GD $CMSCA $ISRG Thanks for the list.
grcjr: @Forexpro $AAPL $SWKS $AVGO - Best of the morning to you. With the $AAPL downgrade, this "might" be an opportunity to add. The stock is down about $0.80 in the premarket. Although $AAPL seldom gives us a clear picture, the World Wide Developer conference is coming and may show some indications of new products. Also news that $AAPL is joining a bid with Foxonn to buy Toshiba's semiconductor business could give $AAPL better margins and supply. I am also waiting to see what is happening with the new iPhone. I do find the action in $SWKS, $AVGO, and others to be indicators. I'm not saying buy RHRN, just watch to see if a buy opportunity works out.
grcjr: $AVGO $AAPL $AMAT others - based on big earnings report by $AVGO (and upgrades) I'm watching for a possible 59 minute trade at the open. Also watching for pin action on $AAPL and other. Long: $AAPL $AVGO $AMAT
grcjr: $AVGO - I did not go for a 59 min trade. Signal/Confirm weak IMHO. After the stock inched above the early HOD I added a nibble to my long position. Now at new all time high.
bsafriet: $VEEV $AVGO $NEWT $NTES $CC $LOGM $CGNX
$VEEV long the Sept $60.00 calls, new position. Will make this a diag call spread when a suitable strike develops. Existing Jun and Jul exp options do not meet my criteria at this time.
$AVGO STO Jun $260 ca ...
champ: $AVGO @ $241 ---- Watching .....this stock could bounce going into earnings today after the close...upgrade and a new target of $260 today.
Henry: $AVGO I'm watching FM on delay and AVGO has gone up 4 points while I've been watching
grcjr: $AVGO set to open at new highs. Up about $3. Long.
grcjr: $AVGO $ADI $GOOGL $SBAC $CHKP $SWKS $WDC $NFLX $NVDA $TSLA $AMZN $KLAC $CMCSA $MU $LRCX - new highs (52 week or more) from the Nasdaq 100.
rem2088: My account is taking quite the hit today. Profits in $AMZN , $AVGO and $NFLX all but erased.
Bridget: ...
$AEIS $AAOI $AVGO $PRAH $VEEV $SHOP - all these are working
$SINA / $WB - working
$IDXX - at a good buy point
$YELP - broken stock. Might get oversold bounce but lots of overhead resistance above $32.
$NVDA - gap and run to new all time high
$EA- a ...
MtChet: $AVGO - Broke resistance and at a new hi. Started a new position at 228
StockMarketMentor: A Price Alert has been triggered for $AVGO Broadcom Limited. Click here to view associated video clip: http://stockmarketmentor.com/stockanalysis.html?ticker=AVGO&clip=85329
cmaxwel1: @MtChet $AVGO (added)
traderbren: $AVGO -- seeing interest in $AVGO...back above 50 dma
Argyle: $AVGO Going green.
DAN: $MCHP $MRCY $MPWR $CAVM $AVGO $ULTA -- $MCHP still squeezing. $MRCY -- rebounding off 50-day moving average. $MPWR -- still in a solid uptrend. At the middle of the trading channel, with support at the 20-day moving average. $CAVM also squeezing with support at $70. $IDCC is squeezing...though it appears to be a broken stock. Might consider it if it pushes above $87. Otherwise...nope. $AVGO -- holding in trading range. Nothing to do except hold it. It's consolidating, which is healthy. $ULTA -- still holding in consolidation between $280 and $290.
cmaxwel1: @Bridget $GDX $UUP $ULTA $MTN $FIZZ $SHLD $WLDN $FNSR $ACIA $OCLR $PAY $ZUMZ $IBB $ABBV $VRTX $AMGN $MDT $KITE $TTPH $AUPH $XLK $SMH $AMD $AVGO $ATHM $AEIS $LRCX $SWKS $VEEV $MRVL $RMP $ZIOP $HOG $PII $T $AON $HTZ $RH $PANW (big volume on $PANW). Adding on monday
Bridget: ...
$XLK - tech and semis still doing well $SMH $AMD $AVGO

Working: $ATHM $AEIS $LRCX $SWKS $VEEV

$MRVL - breaking out on volume about Investor's Day in NYC
$RMP - got added to the Alerian MLP Infrastructure Index. Volume spiked more than 5X
$ZIOP - ...
Bridget: ...
Working: $AVGO $OA $ATVI $FB $AMAT $MO $LLY

$ABM - Now starting phase 2 of this vol squeeze
$PNRA - new 52 week high, coming out of high base
$EXPE - bit of a cup and handle breakout
$FIZZ - gap and run on earnings. Makers of LaCroix which is a bi ...
debeers: $MU-The single best predictor I have ever found of what a stock is going to do is what it has done in the past. I waited and waited to add to my $MU hoping for them raising guidance at the earnings of 3/23. It was way better than I could have hoped: they raised guidance BEFORE their report. The one year returns for $MU are 111.5% and the 3 year is 2.1% in the depth of the recession but the 5 year return is 185.7%. It will crush earnings and has been completely unfazed by the doom and gloom crowd. I only have 2 semis--$AVGO and$MU and I stick with them "not for just a year, not for just a day, but always" and there have been a few rough patches but these 2 are champs in the semi space in my opinion.
michaelH: @debeers $MU $AVGO Got on board $MU at 23.50, with the plan to add on a breakout. Would you add here, or is it too late?
inthesticks: @michaelH $MU $AVGO I'm the same boat ... starter position a few weeks ago and was planning to add on BO.
captron: @debeers $MU $AVGO I have held $MU also. It sits right below $MO in my long term. Two of the best employees I have.
Trixie: @inthesticks $MU $AVGO $MU I think the Q is how long would one like to be in the trade? As i see $MU is just uptrending and has been for a little while, is this really a b/o or just taking out the last high? if you add now, do you hold all the way do ...
debeers: @captron $MU $AVGO $MO ...................Totally agree with you, cappy, I promote my best employees, I sure don't fire them!
debeers: @michaelH $MU $AVGO -The single best answer to this is some advice from DAN--add to uptrending stocks on pullbacks. I added anyway because, with earnings on 3/23, I think it will run into earnings--not every day but this is an ace performer like $AVGO.
debeers: @Trixie $MU $AVGO -thanks .
inthesticks: @Trixie $MU $AVGO Thanks!
issues: @Trixie $MU $AVGO Very insightful comments. Thank you Trix-Kim-bo! Healthy happy day to you!
grcjr: $AVGO - great earnings report. Up in the premarket. Price target raised to $250 from $220 by Susquehanna and Raymond James. JPMorgan raised target to $260.
champ: $AVGO @ $216.85 the high was $225.....watching and the stock has been slowly dropping all morning. Before earnings the stock was @ around $215.
champ: $WDC ---- $STX @ $49.50 ---- Watching now... at 52 week high...they will be Presenting today at the Morgan Stanley Tech Conference at 2:10 ET.....could BreakOut....I had a post yesterday and I added....also watching it's big brother $WDC...the same could also happen and I also added yesterday on my post.....I'm also holding a position in $MU...I'm out all the others....for now......but $AVGO reports today in the AH's but NP now and it's up also..
Robert1965: @champ $WDC $STX $MU $AVGO $WDC $STX, been watching since $MU took off today
bwcarnation1: $AVGO up 4% on E....sold this one much too soon
elgie: $SWKS and $AVGO: Dan/anybody can you comment on these. Both in similar patterns, something like a flag, consolidation with slight upward bias after a big run up. Would anybody buy these now? SWKS usually follows AAPL on big moves but not this time. Maybe that tells me to stay away.
DrScience: @elgie $SWKS $AVGO I think $AVGO has more potential for an upside move simply because they've yet to report earnings. On the flipside, Broadcom was repriced with Skyworks earnings release and the risk in holding a position over $AVGO earnings, IMO, is to the downside. Still, I'd be a buyer of either on a 7-10% pullback.
vfr777: $AVGO Breaking below the 8ema and volume since Jan. declining. Took profit.
cmaxwel1: @vfr777 $AVGO Out of 1/2 half
vfr777: $AVGO $AMD @DrScience $AVGO making ATH at 206.60 $AMD losing some steam at $12.20. Don't know if it will break the resistance of the December high of $12.42
DrScience: @vfr777 $AVGO still has a month before earnings release, and $SWKS/$AAPL reports helped. CMF confirming a move higher, but volume is falling. Latecomers chasing or bears covering ahead of the weekend -- maybe both. $AMD Yesterday's high of 12.66 now the mark to beat. Volume back to normal RHRN, and CMF not confirming a move higher -- yet.
vfr777: @DrScience $AVGO $SWKS $AAPL $AMD holding on. Thanks and have a great weekend!
DrScience: $AVGO moving in a bullish flag pattern, above yesterday's high.
bwcarnation1: $AVGO sold much too soon now 202...my biggest problem
rem2088: @bwcarnation1 $AVGO You and me both.
cmaxwel1: @rem2088 $AVGO (still in)
bwcarnation1: @cmaxwel1 $AVGO congrats on holding!
bwcarnation1: $AVGO still going
DrScience: @rck89 $SWKS $AAPL I think @woodman has a list of movers in the $SMH space you'll like. Also, remember we have a position in $AVGO which has outperformed $SWKS -- and just about everybody else -- over the past year.
steve71: $AVGO Day 3 Ringing the register
DrScience: @steve71 $AVGO Missed that you were long the name. I think this discussion on OMM would help those who want to stay in a name that's breaking from a weekly as well as a daily volatility squeeze.

@Henry $AVGO To add to the "Trade Flash" dis ...
steve71: $AVGO continues to look strong, on good volume. Adding @ 185.82.
steve71: $AVGO ATH, strong to the wire.
champ: @steve71 $AVGO @ $184.85 ...Yes...new YTDH...RHRN...really working.
debeers: @DAN -all the infra trades are working. $X, $STLD, $NUE working as are a couple of select semis, notably $AVGO & $LRCX. When you can, would you please take a peek. I
Gary: ...
3. $AVGO – forming 5-month base. Growth stock.
4. $SWKS – Alert $80. Tied to Apple (IMHO)
5. $AMAT – semi equip. Growth picking up in last 2 quarters.
6. $KLAC – breakout from squeeze. Light volume. 50-day MA support. ...
vfr777: $AVGO has priced a private offering of more than $13B in debt, in several tranches. The offer is expected to close Jan. 19. I have a position. Does anyone know what means to the equity?
champ: @vfr777 $AVGO ---- I sold first thing this morning...don't really know what it means...but I'm out for now.
vfr777: @champ $AVGO thanks Champ. I have a stop further down, but I'll see how it unfolds today.
champ: @vfr777 $AVGO ---I like the stock but I moved the $$$$ over to $IBM this morning because of that upgrade that I posted about...just saying my reason why.
issues: @vfr777 $AVGO I'll bet your stop is at $173.75?
vfr777: @issues $AVGO $173.29 lol
cmaxwel1: $AVGO started.
champ: $AVGO @ $179 ...still working ....I had a new spec swing yesterday and posted .....but only because of @Dan...I have not been following this stock...but Dan has.....and I'm following it now....
steve71: $AVGO Adding
champ: $GOOGL $AMGN $AGN $AVGO --- Some New day trades this morning around the lows ...all are working....for now ...I would like to swing 1/2 on ea.....?....but the market needs to hold and these stocks need to climb going into the close.
issues: ...
For example this week's IBD 50 included these new symbols: $GNTX $STMP $TREX $UTHR which replaced $AVGO $MTSI $NTES $URI. I also note that the ratings of some stocks increase or decrease. For example this week the industry group for $GS (changed fro ...
DAN: ...
$AVGO -- holding $18. Kind of a choppy pattern, but the company is well-positioned to continue its growth spurt.
$Z -- still working on al really nice cup-pattern that goes back to August.
$ANIP -- low-volume breakout from a volatility squeeze. I ...
JoeScreenwriter: @DAN $TSLA $YELP $MLM $PYPL $AVGO $Z $ANIP $UNH $NVDA $ETE #1 $ANIP is ANI Pharmaceuticals Inc, an integrated specialty pharmaceutical company. The Company is engaged in developing, manufacturing and marketing branded and generic prescription pharmaceuticals.
DAN: @JoeScreenwriter $TSLA $YELP $MLM $PYPL $AVGO $Z $ANIP $UNH $NVDA $ETE #1 Thanks for that, Joe. Really appreciate the info.
sierramp: @DAN $TSLA $YELP $MLM $PYPL $AVGO $Z $ANIP $UNH $NVDA $ETE #1 Thank you for this update. I was reluctant to get into $NVDA because it is so far out of the squeeze. I've started a small position with a stop at prior day low for protection. I'm concerned about January also but read your note on that.
DAN: @sierramp $TSLA $YELP $MLM $PYPL $AVGO $Z $ANIP $UNH $NVDA $ETE #1 Admittedly not a "safe" buy point because it is so extended. So it is more speculative. Definitely a stock that I'm "chasing." I accept that, and am factoring that into my position size and risk tolerance. Kind of makes me nervous, so I'm not at all being aggressive.
bsafriet: $PLAY $OLLI $FNSR $AVGO $DIS

I'd bought calls for $PLAY, $OLLI, $FNSR and $AVGO Monday for earnings play. Sold $PLAY position Weds at open for a nice gain. Still holding $OllI Jan-20 $30/$35 vertical call spread position. Currently a loss and I'm ...
debeers: $AVGO-reports tonight. Estimates are 3.18 per share to 3.38 per share with a revenue estimate of 3.96 B to 4.12B on the higher end. Year over year remember that Avago and Broadcom weren't yet merged. The most important element will be the forecast and I would be shocked if the street didn't love it.
traderbren: $AVGO -- back above the 50 dma
Iceman: $AVGO #ShortPuts #Earnings - Sold AVGO DEC 9 2016 155.0 Puts @ 0.35 with the stock at 170.79. These expire tomorrow.
DAN: @debeers $AVGO Yay!!! Nice going!
debeers: $AVGO-Long going in and beat on top and bottom lines. Will get back to you guys after the call. Raised their operating margin to 45% on a going forward basis. They intend to double the dividend as well. however, their next Q is their slowest of the year so............................ I am taking my 10% of ah profits. This is a great company and as soon as 1st Q is over, as Arnold says, "I'll be back."
debeers: @DAN $AVGO --Thanks (DAN) Kermie....Didn't want to be Miss Piggie especially as its a coin flip as to how the analysts respond to Vail tomorrow although on that one, truly I don't believe I'll be skiing uphill for long.
traderbren: @debeers $AVGO - nicely played! I considered doing the same, but decided to sit it out until after they reported. Give us a heads up when you decide to re-enter the trade. cheers, B
Gary: ...
21. $AVGO – beat top/bottom.

22. $LULU – sell this one.

Request:
23. $PEB – good dividend. Breaking out of channel. Stock to hold for the DIV…as long as it's moving higher.

MtChet: $AVGO $BUD $GIS $PEP - All look to open at good buy points. Anyone else have a shopping list?
Allen: @MtChet $AVGO $BUD $GIS $PEP I sold half my position in $X yesterday, but glad I kept half since it is making a great move premarket. Looking at $HALO as a possible new position, but wait to see how it acts after the higher open.
dunsek: @MtChet $AVGO $BUD $GIS $PEP $PKB is on my list, if it crosses say 25.10 with some oomph
bwcarnation1: $AVGO above ubb. E in dec.above ave vol for day so far. buy sm here add on b.o. new hi?? opinions anyone?
traderbren: $AVGO -- seeing a bid as it cross above $173
olveoyl: $AVGO what happe ned?
tejas7: @olveoyl $AVGO Competitor $QCOM in talks to buy $NXPI. Consolidation may help here too.
olveoyl: @tejas7 $AVGO $QCOM $NXPI Thanks!
traderbren: $AVGO - poking up above the 50 dma
gwenzee: $AVGO $GE Both went ex-div. today.
Bridget: $AVGO continuing to bounce today but is hitting resistance at the 50MA. Weekly chart shows a nice steady upward channel is still the pattern.
Visit the Trading Forum to join in the discussion.
| | |
| --- | --- |
| Stock Price | $USD 271.86 |
| Change | -0.09% |
| Volume | 2,357,560 |
Avago Technologies Ltd. is engaged in manufacturing semiconductor products such as optoelectronics, radio-frequency and microwave components, and application-specific integrated circuits.
Request Video of AVGO
Already a member?
Sign in here.
Earnings
December 6th, 2017 - 2017 Q4 Earnings
December 7th, 2017 - 2017 Q4 Earnings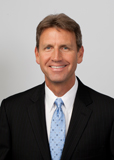 Dan Fitzpatrick
Stock Market Mentor gives you EVERYTHING you need to succeed in the market; all in one place. How easy is that? Dan Fitzpatrick and his elite community of traders share trading ideas, strategies and much more. Dan Fitzpatrick--a world class Technical Analyst, trading coach and regular CNBC contributor--gives you access to all of this with a 14 day FREE membership. Get started TODAY and start trading better TOMORROW with the following premium content:
Nightly video Strategy Sessions with a game plan for tomorrow
Got a stock you want Dan to look at? Just ask.
Patent pending video alerts instantly delivered to you when one of Dan's trading signals is triggered. This is not your typical price alert. This is a short video explaining the action you need to take to make money. No more "Woulda, coulda, shoulda"
Access to over 51,500 stock analysis videos
Access an ever expanding library (51,500) of educational videos that will save you time and make you money
Join a team of friends and traders that have one thing in common; a burning desire to succeed.

Become a Member Today!
Gain immediate access to all our exclusive articles, features, how-to's, discussion group and much more...
Satisfaction Guaranteed!
Your Stock Market Mentor membership comes with a 14 day, no questions asked, 100% money back guarantee!