The Boeing Company (NYSE:BA)
Bands Volume 200 SMA 50 SMA 20 SMA Videos Alerts Articles Events

debeers: $BA-Update on merger talks between Boeing and Embraer-
08:25 AM EDT, 04/20/2018 (MT Newswires) -- Boeing (BA) and Embraer SA (ERJ) tie-up talks are in an advanced stage, according to Reuters.
The Boeing and Embraer partnership would create a new comp ...
JBed: @debeers $BA $HD I'm with you on $HD. Started a position yesterday - long calls.
sierramp: @debeers $BA $HD You are covering two of my favorite subjects. I'm with you on $HD as well. Got in on the 18th but I feel same way re: contractors and Spring 'Christmas' gardening season. Thanks for your post.
champ: $DJI @ 24,534 ----- The wind is blowing because $AAPL, $BA , $IBM and really the tech sector are still hurting the markets....$AAPL is down over $6 now......
debeers: $BA-the engine used on the Southwest plane that exploded (well-actually the cover on a failed engine blade) was on a Boeing plane but maybe news to you it is also the engine used in all the mid sized planes of Airbus so that is a non -factor of the 2. In a 17 and a half year old plane, which is what the failing Southwest plane was, the issue is the maintenance. Once a plane is bought and paid for, maintenance is the most costly part of the deal and the maintenance on the blown engine plane was slack. Not Boeing or Airbus's fault. or GE's for that matter. You have to maintain them.
debeers: @rnrdallas $BA #1 --actually 3 women.
rnrdallas: @debeers $BA #1 right, and I'm glad the 2 were added in the last couple of years. Going in the right direction. I own it. Your post was spot on.
ROSEY: @debeers $BA INTERESTING. THX.
Henry: @JonSeale $NFLX $ISRG #GapandCrap I wish I did. Usually the stock does the opposite of what I do, so $BA went up when I sold a couple quarters ago and $PETS crashed and burned. I'm long ISRG for the moment
bigbartabs: @Henry JonSeale $NFLX $ISRG $BA $PETS #GapandCrap ... the only way I know, to know, if you have a gap and crap happening... is volume. Volume means the big boys. However (and a big however)... volume on intra day charts is impossible to know if big boys are involved. Those numbers only show themselves on day and week charts... which is way after the fact of you asking yourself "gee, is this a gap and crap?" So the bottom line is this... with all this extraneous writing I just did... it could have been simply "Ditto Henry." Good luck...
woodman: $BA looking to move through the 50d out of base/consolidation. Earnings 4/25 bmo.
sierramp: @debeers $BA $XPO $LRCX Do you see any titanium players that are public and worth investigating?
debeers: $BA-Just listened to Leanne Caret the President of Boeing's space and security division: and it might interest you to know that Leanne thinks of Boeing as first and foremost a technology co. She expects to deliver the finished Tanker, corrected and with all the glitches worked out this summer. I may get asked to leave the forum after this post and i want you to know that i will miss you all but I am going ahead with this FACTUAL post anyway: Boeing is #1 among all co's as recognizing talented women in their fields and the so-called "brilliant and enlightened" companies such as Apple and Facebook and Google where I live an hour away from Silicon Valley have a piss poor representation of talented women on their boards and heading their divisions. Ask grcr if you don't believe me.
sierramp: @debeers $BA #1 Nobody will get on you for telling it like it is. Two thumbs up.
rnrdallas: @debeers $BA #1 they recently added two women, 2015, 2017, to the board of directors.
bsafriet: @debeers $BA #1 I don't believe you have any worries about being kicked-off the site. We all love you here and the forum would lose one of our best stock pickers if you left. Personally, I'd be right behind you if that happened.
debeers: @bsafriet $BA #1 - a genuine sweetheart is what you are.
Geewhiz: @debeers $BA #1 If you are asked to leave please take me with you.
champ: @Junior1 $DJI ---- Had the first wave of some taking profits.....and a few stocks like $BA $GS ...back off a little...dropping the markets a little....thats all....but we will find out soon enough, if we drop any more...this drop was around 80 points....the markets always zig-zag a little... that was more or less normal....we will see how it goes.
debeers: $BA- So Russia may decide that they will not sell Boeing Titanium. Russia is delusional as Boeing can get all the titanium it wants from Norsk Titanium a [privately held co. $XPO -Credit Suisse ups its target to 120 Long on both as well as $LRCX- who just inked yet another order from Taiwan Semi.
champ: $SPY $DJI down around 160 points ---- So far just a few stocks like $BA $GS and a few other are mostly responsible for this dow loss today...the markets aren't really acting all that bad....
champ: $XLF ----- #MarketUncertainty played out today because of the #Weekend. $DJI @ 24,360 was only down 0.50% ..123 points not really all that bad, with all of the negative news and the noise that was going on today, you would think the markets would hav ...
issues: @debeers $BA $EL $FCAU $HP $NVDA $STLD $RF $JPM cheers for debeers! Thanks for these words of wisdom. Well worth reading and heeding, right on!!
debeers: $BA/$EL/$FCAU/$HP/$NVDA/$STLD-$SCHW
I would like to say something now that i learned a long time ago and it cost me a pretty penny before i believed it and I am giving it to you for free--it is from one of the greatest investors of all time Sir John ...
debeers: $BA -Wed am update----Qatar Airways and Boeing signed a letter of intent Tuesday for five 777 Freighters, the two companies said. Every day, at least another 1.8B+ and news to you, Junior, this is before the real Air Show season kicks off. :
DAN: Good morning. Futures are down this morning on concerns of rockets over Syria. Earlier this morning, while I was tucked away beneath the sheets on the west coast, President Trump let everyone know that missiles were on the way to Syria. Now, they ...
Wykeman: @DAN $LMT $BA $NOC $AVAV $RSX Good luck with surgery. I'm 48 and had rotator cuff surgery last year! The body didn't even make it to 60.
DAN: @Wykeman $LMT $BA $NOC $AVAV $RSX Thanks Wykeman. My pre-60 surgery list: 1. Three ACL reconstructions on left knee. 2. One arthroscopic cartilage repair on the right knee. 3. One rotator cuff repair on the left shoulder. 4. Two rotator cuff repairs on the right shoulder. 5. Complete joint replacement on the right shoulder. The body slowly starts coming apart as you age. But the surgeries are getting better. 8-) --Dan
infocus: @DAN $LMT $BA $NOC $AVAV $RSX Good luck with all that. You're going to be a NEW MAN...really!
bigbartabs: @DAN $LMT $BA $NOC $AVAV $RSX ... I would be careful with $RSX. Everything significant to their one sector economy is against them... USA now selling in size to the world they used to, sanctions on their Oligarchs, one trick sector pony, the whole world is against them with what they are doing in the middle east (except of their best friends running Syria), and what they have already done to eastern Europe, ect.. I'm starting to wonder if they are on the verge of a collapse... much more serious than most think. Just spit balling of course...
barbjim12: @DAN $LMT $BA $NOC $AVAV $RSX The wonder of modern medicine! Iam 71 years and play 2 hours of pickle-ball (senior tennis) 5 times a week and still have all my original equipment ( no surgeries). I do however wear orthotics in shoes, knee brace and tennis elbow brace to function.Lucky me.
debeers: $BA New Order from Indonesia's Lion Air for 50 737 Max 10's.(Wide Body Dreamliner). $FCAU-China teens crazed for JEEPs. So the most profitable mass auto maker will continue to outperform the others.
DAN: Good morning. Just a very quick note this morning. Stocks are up after China's president indicated a willingness to open the economy to US companies by reducing tariffs. As you might imagine, this is really good news across the board, and the expo ...
Junior1:
debeers: @Junior1 $BA ---O Junior---KMN!
Junior1: @debeers $BA huh?
captron: @debeers $BA Did U see the order $BA got from American Airlines? Things seem to be going there way.
greenpatrol: @Junior1 $BA Means " Kill Me Now". debeers is horrified you are shorting $BA. I hope you have a tight stop.
Workinman: @Junior1 #senseofthemarket I sold an April 27 350 covered call on $BA to book some premium. I expect negative news for the markets to pop up again in the next few days.
debeers: @KemoSabe $BA $HD $LABU $NVDA $URI ---Good for you! You did really well. Who knew??
Lou: Took a small profit in my $BA shares - still holding profitable short BA 325 puts for May. Plan to use the BA proceeds to take in large number of $NRE shares by taking an assignment on $10 calls I purchased for .71, Don't want the ST profit this year from closing the calls and I continue to have great conviction in the upside for NRE. Also holding $10 NRE calls for June and September and 12.50 calls for June.
debeers: $BA/$LMT-India is taking bids for 111 fighter jets. Dessault and Saab are also involved but neither of them will get the order. Between Lockheed and Boeing, although they would have to accede to India's demand that they be built in India, $LMT doesn't have the ability to provide the avionics support or the pilot training that Boeing does.They might insist that they built in India, but even India wants the most highly trained ee's building the planes. India would benefit by maybe a few percent in housing, some fabrics, factory construction but again the workers will be LMT or BA workers.
Junior1: @bigbartabs Yep! I bought a starter position in $BA earlier, as it looked to be coming off the low, only to get stopped out. Paper cuts... now waiting for a turn.
Kristine: @Junior1 $BA Enough paper cuts for me. :(
CoyoteDuster: I have halved my starting positions sizes again. $OLLI @ 58.56, ATHM @ 86.86. stops at about 2% on both. I took positions in a couple that I may consider longer holds during pullbacks in the last couple days: $AMZN @1378, $BA @ 311 Ironically, the only stock I have made money on in the last month is $TSLA, up 10% in two days, and sold out at the close Wed. Not likely to trade it again, but a super-low buy stop triggered at the open earlier this week. A remnant of my former trading style.
champ: @Vehid ----Could be....$BA $AMZN $AAPL GOOGL $IBM and others are all LOD...dropping the markets
Lou: @jan2138 - hope you're doing better and that the advice you received yesterday is worth investigating and will help. You may have noticed, $NRE continues to be bought in a company buy back and probably by $CLNS as well. I believe $CLNS may also be taking advantage of its low price and buying its own shares - we'll learn soon enough when both report. $BA provided (and continues to provide) a good buying opportunity. IMO there is so much demand for the planes that China doesn't matter. I added a bit. Enjoy the weekend all.
debeers: $BA-The stock is telling you that POTUS isn't going to risk a trade war and unseating all the R's in a midterm election. $BA is a major beneficiary of military spend b ut mpore than that----it has an inappropriatly heavy weighting in the NYSE and you ought to take advantage of it.
riskmanager: @debeers $BA Pricey stock for me to buy with my portfolio. Guess leaps are a more feasible option.
debeers: @bigbartabs --I have noticed that biotech lags when when folks are optimistic about the economy, the repatriation of earnings. I only have 1 biotech now and that's Nektar. Faster GDP growth solves everything except choosing the wrong folks to hang around with or a selfish nature. $BA, $EL, $PVH-still upward since its earnings beat and raise!-$LAD, $MHK, $STLD, $UNH (safety trade), and newest honey bunny $CCJ.
steve71: @debeers $BA $EL $PVH $LAD $MHK $STLD $UNH $CCJ Biotech also lags when people are pessimistic and the market goes south - like recently. Small companies with no earnings get smashed in that scenario - like recently.
cmaxwel1: @debeers $BA $EL $PVH $STLD $UNH $XPO (Thank you for posting) I'm in $BA buying on dips, I added $EL on your recommendation, waiting to add more. Nice chart! not interested in $PVH but good company not interested in $STLD but good company Looking to add $UNH to long term portfolio on very very bad day. This should be a core stock in long term portfolio. It's just extended.
DAN: @debeers $BA Thanks for posting that, debeers.
debeers: @cmaxwel1 $BA $EL $PVH $STLD $UNH $XPO - $PVH is always good and usually goes up for exactly 3 weeks after a good earnings report.
champ: $BA --- Just this one stock alone has taken 150 dow points off the markets. The FANG stocks are also pushing the markets way down...these stock are the ones that are really effecting the markets...along with tech stocks...$TQQQ $SOXL and if you look at these ETF's you can see why we have been posting ...this not where you want to be...but they will be at some point. Need to pay attention to what is going on....need to have a buy list ready because there will be a time to buy and the time to sell was days ago.
debeers: $BA- orderbook. The Chinese are cancelling orders for refurbished older planes. They made it clear to Boeing that the orders for the new planes stand. I think that given the 10 year wait, unless you are Southwest, we might actually have this resolved before then. LeBeau really didn't want to give the auto figs yesterday but #'s like hips don't lie and he had to fess up.
Lou: @debeers $BA - finally - I got an entry I like. Now long $BA - and short a very few puts.
captron: @Lou $BA The Air show at Farnborough is coming up in July. Its always good for $BA.
debeers: $BA-Cloudera reminds us that, on a bad day, its always better to be the best of the best rather than the worst of the worst. $EL- No one told Estee that the market was down: Estee Lauder--Estee? Love Her
champ: @BLOR $BA great trade today up ..$11 off the low....you can make a lot of $$$$ off of #Volatility....many are making a killing off of all of these move. You gotta love these turn around days because you can make a month of profits, in just a few hours.
Junior1: @champ $BA #Volatility You say that. but looking at the 5min or 1min chart of BA... I would have been shaken out 5 or 6 different times. Especially if stop is set near entry... as you like to post
champ: @Junior1 $BA #Volatility --- I was in and out ...2 x times today...small size.
Junior1: @champ $BA #Volatility With that said, I just grabbed the last $3 move... thanks Champ!
champ: @Junior1 $BA #Volatility --- Great but watch it in the AH's....it might still move up a little more but I would only swing a small size.
KemoSabe: markets - Truly a remarkable day in the markets. Down 510 to up 231. As Champ said earlier, this is the first time the market has ever came back positive from a 500 down day. Don't know what to say except thanks, and hope it is not a fake out. Some of my stocks had huge reversal days.....$BA $HD $LABU $NVDA $URI.
debeers: $BA/$EL/$PVH/$STLD/$UNH/$XPO-When I want to buy a stock, I look for stocks that either bounce back quickly after a pullback or ones that remain within a gnat's eyelash of their progress for the year
Today, $PVH was up 4.24 and closed at 155.48 after ...
debeers: $BA-Saudis and Boeing make expansion plans:
SEATTLE, March 30, 2018 /PRNewswire/ -- In line with Saudi Arabia's Vision 2030 and following the announcement of HRH Prince Mohammed bin Salman bin Abdulaziz, Crowne Prince, Deputy Chairman of the Council ...
debeers: $MA/$EL/$PVH/$XPO/ $BA--vs-$AAPL/$AMZN/$NFLX/$FB--forgot the year to date: as we end the 1st Q-$FB is not only down for the last 4 weeks, it is down for the 1st quarter of the year as well (-9.45%) ytd. Boeing, despite the occasional turbulence is up ...
debeers: $BA-Rating Change-Barclay's to 388. That estimate doesn't reflect the midsize jet or Embraer desire to hook up.
champ: $BA....HOD
champ: $DJI HOD ---$TNA $SSO $AAPL $BA $URI $AMZN $NVDA $SOXL ....all HOD all positions that I posted about on my buy list and I'm still holding...why would I sell...not now...and I'm not going to sell this position $CXO.
Vehid: @champ $DJI $TNA $SSO $AAPL $BA $URI $AMZN $NVDA $SOXL $CXO Are you expecting a strong close? or profit taking will happen?
riskmanager: @champ $DJI $TNA $SSO $AAPL $BA $URI $AMZN $NVDA $SOXL $CXO When you trade stocks like $AMZN, I do you use options?
champ: @riskmanager $DJI $TNA $SSO $AAPL $BA $URI $AMZN $NVDA $SOXL $CXO --- No.. I only trade stocks and I took profits on my $AMZN position because I don't want to swing one of P Trumps, short stock positions...but I hardly ever swing $AMZN. I'm out all of these positions because of the high turn because profit saving... trailing bracketed tight stops, force me out....but I added back small Spec swing size positions in.... $AAPL $URI $TNA and $SSO.... however, I added 20% to my oversize $CXO position...all on the close.
bigbartabs: @geotheo $BA ... news story... I think I heard it with the TV on in the background, yesterday morning. Probably Fox Business. I'm guessing that the efficiencies were being spoken to in terms of bigger plane more people, and the engine technology efficiency jumps. But that's just a guess. By the way... media statements as you know are not the best these days. But you would hope that a business channel might be the closest to accurate. @debeers I think is the best at knowing this sort of stuff (airlines)... and why I directed that Q to her yesterday... cheers...
debeers: $NKTR.Sold 107 this am. Bought $CMA & $STLD. Leaving $PVH alone through earnings tomorrow night. $EL leaving alone. Sold $SEDG 12 cents off today's high. I need either faster fingers or a faster computer..$BA only adding on a shmeis otherwise leaving alone.
Junior1:
Lynda: @Junior1 $BA Me too almost all the money. I actually sold everything and I am 100% in cash.
champ: @debeers $EXP $PVH $SEDG $NKTR $BA ----$EXP great entry on Friday and this is still a low risk entry...for a hold position.
debeers: $EXP-Bought $PVH-Bought $SEDG-Israeli solar.What's not to like? $NKTR-added a slivver $BA-added last week at 219 and change to existing
debeers: @champ $EXP $PVH $SEDG $NKTR $BA-Well, nice to know your thoughts.
champ: @debeers $EXP $PVH $SEDG $NKTR $BA ---- $EXP is a infrastructure play also (aggregate division). The $1.3T spending bill that was just approved...has large highway funding....like I said this zig-zagger is a hold position...upgrades with targets as high as $130
debeers: $BA-Boeing Delivers World's First 787-10 Dreamliner to Singapore Airlines 03/26/2018 07:07 AM EDT, 03/26/2018 (MT Newswires) -- Aircraft manufacturing firm Boeing (BA) said on Sunday that it has delivered its first 787-10 jet airplane in the company's Dreamliner family to Singapore Airlines.The 787-10 airplane, which is the newest and largest member of the Dreamliner family, is expected to set a new global standard for fuel efficiency. Elsewhere-POTUS has finally figured out that Putin is not now and has never been his friend. Expels Russians. Seattle is a little tooclose to Russia for comfort.
bigbartabs: @debeers $BA ... did I hear it right this morning, that the new Dreamliner is twice as fuel efficient as their current 737?
debeers: $BA@bigbartabs-I didn't see that the new jet was twice as fuel efficient. I did see that it was THE MOST fuel efficient. If 70 is the new 60 in oil, this will make a major difference in airline margins.
martyrb3: @bigbartabs $BA Two very different airplanes with different intentions. My son in law grew up on 737's flying all kinds of routes in the U.S. He moved up to the 787 (dreamliner) and was flying LA to Australia routes..15 hour flight. Boeing is building 47 737's a month. Built 136 dreamliners last year. If interested, check the link. http://www.aviatorjoe.net/go/compare/737-800/787-8/
bigbartabs: @debeers $BA ... I'm kind of hoping that the airlines will share that new found margin with we flyers :) Retirement folks love to travel !
debeers: @bigbartabs $BA -Actually, I expect that we will return to the statistical profile: oil up, airlines down. That''s why, in transportation $BA is the bet not the transporters andfuel users.
geotheo: @bigbartabs $BA Do you have a source for that news story? I find it impossible that it is twice as efficient than the current 737. When the 787 was designed it was to be 20% more efficient than the planes (767 and I think 757) it was replacing. Most of that (20%) efficiency came from the new engines. In addition, the 737 is smaller than the 787 so the fact that the 787 has to move more weight than the 737 makes 2x implausible. The fact checking of the media seems to be lacking these days.
champ: @Vehid $DJI $SPY $GLD #New ---- New...news on more #Uncertainty, dropped into the markets, will always drop the markets.. but I expect the markets to have a nice or big #Trading-Bounce and if it doesn't happen tonight, then sometime in the morning. ....because to me, this drop was overdone, is my guess. However, we will know more after the Asia/Pacific markets open. I don't look at Gold for market directions...but it could be one of many tools for direction. I will be watching $BA $AAPL $AMZN $SOXL $TQQQ $SPY $XLE and $TNA. I should also say this is about #China tonight, news tonight will be very important and if they don't have any new...news that could be positive....#Bloomberg will be in charge of the news flow tonight. LOL
bsafriet: #Tariffs. $60B in punitive tariffs to China vs how much wealth has been destroyed in US markets? $BA has shed $26B in market cap, $CAT has shed $10B, $5.8B for DE, $GE $15B, $AAPL $67B — need I go on? Granted not all of these losses are due to the tariff fiasco, but certainly the major factor as fear runs rampant that the stability of the world's market is being destroyed.
PhilHarmonic: @bsafriet $BA $CAT $GE $AAPL #Tariffs Losses are due to the Market correction which was a long time in coming. Trying to fit the news to the correction is a waste of time.
sierramp: @bsafriet $BA $CAT $GE $AAPL #Tariffs It's impossible to isolate the cause of the loss of market cap for these companies to just tariffs or the correction. I believe both play a part but continued losses or lack of meaningful recovery when the market turns around will be a darn good indicator that it's tariffs.
champ: @bsafriet $BA $CAT $GE $AAPL #Tariffs
CHOFF: @bsafriet $BA $CAT $GE $AAPL #Tariffs - steel yourself, it's not permanent. The storms always pass eventually.
Junior1: @champ $DJI $BA being up over $7.05 is skewing the Dow
champ: @Junior1 $DJI $BA --- Your right about that and I'm making very large profits...posted yesterday...
cmaxwel1: @champ $DJI $BA (I added to existing on $BA yesterday, Contrarian play)
champ: $BA, $AAPL, $MMM and other large cap names are taking a toll on the markets, accounting for most of the losses...not good.
DrScience: $BA Stock falling to S3 intra-day. Need to see a bounce, but doesn't look promising. $VIX new high, closing in on 22.
Visit the Trading Forum to join in the discussion.
| | |
| --- | --- |
| Stock Price | $USD 354.90 |
| Change | -0.12% |
| Volume | 1,808,920 |
Boeing Co, together with its subsidiaries designs, develops, manufactures, sells, services and supports commercial jetliners, military aircraft, satellites, missile defense, human space flight and launch systems and services.
Request Video of BA
Already a member?
Sign in here.
Earnings
July 25th, 2018 - 2018 Q2 Earnings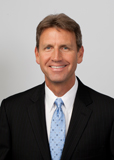 Dan Fitzpatrick
Stock Market Mentor gives you EVERYTHING you need to succeed in the market; all in one place. How easy is that? Dan Fitzpatrick and his elite community of traders share trading ideas, strategies and much more. Dan Fitzpatrick--a world class Technical Analyst, trading coach and regular CNBC contributor--gives you access to all of this with a 14 day FREE membership. Get started TODAY and start trading better TOMORROW with the following premium content:
Nightly video Strategy Sessions with a game plan for tomorrow
Got a stock you want Dan to look at? Just ask.
Patent pending video alerts instantly delivered to you when one of Dan's trading signals is triggered. This is not your typical price alert. This is a short video explaining the action you need to take to make money. No more "Woulda, coulda, shoulda"
Access to over 56,700 stock analysis videos
Access an ever expanding library (56,700) of educational videos that will save you time and make you money
Join a team of friends and traders that have one thing in common; a burning desire to succeed.

Become a Member Today!
Gain immediate access to all our exclusive articles, features, how-to's, discussion group and much more...
Satisfaction Guaranteed!
Your Stock Market Mentor membership comes with a 14 day, no questions asked, 100% money back guarantee!