Boeing Company (The) (NYSE:BA)
Bands Volume 200 SMA 50 SMA 20 SMA Videos Alerts Articles Events

champ: $BA announced a new order from China Aircraft Leasing group this morning, their first purchase. 50 -737 Max airplanes at the Paris Air Show
debeers: ...
5,. According to the SS session of 10 days ago you were advised that $BA was NOT the place to be at the very time I modestly suggested $BA be bought due to the Paris Airshow. You can look it up.This was the third leg up: the first was cheaper mater ...
champ: $BA --- A little more #News on Boeing..... they raised their long-term forecast for new airplane demand, new orders this morning ...I'm reading.
grcjr: $MO $BA $MCD $ORCL $ABT $RTN $LMT $MDT $AXP $MMM $PM $MET $CAT - new 52+ week highs
ginice: @Aragorn $BA - I understand the high now, thanks. Ha! I see it clearly - now. I've already temporally forgot that patterns transfer well to time frames. That's really a great pattern too! Thank you. It's not so intimidating to me, on a longer time scale, psychologically (silly ain't it?) I just can't get into a trade that might be a total of 3 to 5 minutes …. Ha! It's all mind set! I see $FEYE seems to have popped up on both the daily and weekly scan, so I will watch it close. This is finer than frog fur, Thanks. Trade safe.
geotheo: @DAN $BA FWIW F/A-18 is a US Navy aircraft and therefore would update the Navy. The F-15 is a US Air Force aircraft.
DAN: @geotheo $BA Ah, gotcha. Shows you how much I know about the weapons used in the different branches of our military. One thing I do know -- I wouldn't want to be in the crosshairs of either one. 8-)
champ: $SPX ----$AAPL $GS $BA $NVDA $NTES ...really strong right out of the gate this morning ....and all are right around HOD ....and even trying to go even higher.....very strong.
grcjr: @DAN $NVDA - I'm much smaller. Still have the BuPS and a bit of stock. I just don't see a solid trend. Earnings should be second week of August. Could easily be a lame month until then. Been adding some banks, $BA ... not much. Cheers.
grcjr: $BA set another 52+ high and still moving up. Added a nibble.
humble: $BA bulls, bulls, bulls.....dah bulls
ogas: $BA - 52 week high - I'm thinking of taking a small position. Does anyone have an opinion on the long term prospects for $BA? I'm thinking that they are good.
Bridget: @ogas $BA yes I think it goes higher but this is not a good buy point. This should be for a longer term hold, not a trading stock, so wait until this is closer to a support level, around $190. If it doesn't come back, you need to be ok with some missed opportunity but learning good discipline. Or just start with a VERY small position just to keep it on your radar.
maxabella: @ogas $BA Great IBD article the other day/week about BA launching internet in space! I hope so. I own it! :)
debeers: $BA- The CDB China Development Bank, who ordered 30 Max8 aircraft seating 190-230 passengers will be ordering another 40-50 more planes from Boeing-- when Max8 plane debuts at LeBourget next week there ill be an additional handful of the mega planes and China will get the first ones. This will be a wonderfully splashy event and I expect it will get a lot of press. If I can get a discount on the stock, I'll be adding more at 185 or 183 (because I am your value girl)but it probably won't dip that far. The Q of the Airshow, unless war breaks out, will be major for this stock.
humble: @debeers $BA u assuming a big pull?
humble: @debeers $BA So....you will wait patiently for a hopeful pullback with no timeframes a.k.a a long term investor. Yet your chart confirms a 185 price (year charts). Im new and still learning so let me know if im way off. Thank you!
debeers: @humble $BA -Sir or ma'am--I NEVER assume. I do my homework and, happily, the charts usually confirm my positions.. I am not a day trader and if you are, may I humbly suggest, you look elsewhere thanadvice from me? I'm a LT investo;. I tend to buy great companies on pullbacks and not breakouts.
debeers: @humble $BA ---You should ask DAN about this.IMHO
Bridget: $BA new high. Uptrend still intact. Not a fast mover. This is a holding stock not a trading stock.
humble: @Bridget $BA @DAN long or short holding through the fed meetings?
Henry: @humble $BA did you mean $BAC?
humble: @Henry $BA $BAC BA. What do u think?
Henry: @humble $BA $BAC BA is at it's highs at the top of an up channel. I don't see that the feds will affect it at all. BAC is in sort of weekly squeeze. I say sort of because it's 14%, however the tightest squeeze on the weekly chart I see is 12%. The talking heads say the higher interest rates are good for banks so i think we might get a pop.
debeers: $BA-don't forget the Air Show in Paris 6/19-6/25th. As Bogie told Ingrid, "We'll always have Paris."Loving duopolies.
Hank1: $BA $NOC $LMT $OA ... I think these defense stocks are on their way back up. A good stop is this weeks low if you're starting a new position. Long all of them.
audrina0904: @Hank1 $BA $NOC $LMT $OA Any options opinions on all of these?
Trixie: @Hank1 $BA $NOC $LMT $OA I have also been watching $LDOS and $NAV sort of indirectly related Looking for the right entry for my personality.
Bridget: ...
Materials are making a comeback based on news of regulations on imported steel. $X $AKS $NUE
Banks/financials are doing well today $KRE $MS $C $SCHW
Oil / Energy stocks are still the laggard
Chinese stocks rallied then sold off $JD $WB $SINA $YY $ED ...
bb_b: $BA Looks like the pullback may be over.
mradams0621: @Bridget $GD $LMT $BA I consider you the biggest brain in the room. And the last person I wish to annoy in a dark alley, but I digress.
I do however question why you would wait for a strong bounce. If you get a chance, could you please double che ...
Bridget: @mradams0621 $GD $LMT $BA Thank you for the compliment. I'll try to best explain my thinking. I'm trying to think more long term instead of short term so I'm looking at the daily and the weekly chart for indicators. On the weekly I see a bearish dive ...
Bridget: $GD $LMT $BA defense stocks are seeing a small pullback today. Ultimately I think this leads to a good buying opportunity but I would wait for a strong bounce to get in.
Gary: ...
$BA – aerospace working.
$JNJ – new high.
$DJT

$NDX – strongest…still.

$XLF – weakest…

$DJUSBK

$XOIL.X – nothing here

$DRIP – action is here.


VIDEO TWO: $SKYY

Public cloud spending à 2 ...
Hank1: $BA ... breaking out of the handle "peak" in a cup and handle. Long BA. Defense stocks are rolling.
Bridget: $BA and $COL are both looking good today. #defensesector
grcjr: $BA opened to a new all time high. I'm not buying at this point. It needs to go higher first or a nice pull back.
tigerjohn8: @Esther $HAL Thanks Esther, read that and took an intial $HAL position. This article and some things I've read elsewhere suggest a number of defense companies ( $BA and $LMT for example) will also be signing big contracts at this meeting in Riyadh. I've got a position in $RTN
Bridget: Stocks still seeing weakness, possible shorts - $GHL $NKE $UPS $PFE $BA $SYMC $SNPS $BMY
RedLeaf1: @Henry $LMT $GD $RTN There was a rumor of $BA acquiring $RTN.
Henry: @RedLeaf1 $LMT $GD $RTN $BA thanks. I'm long GD and RTN. Usually I ignore rumors. Our little guy in N Korea will keep these stocks going without a buyout.
bwcarnation1: $BA tagged 50dma with a long tail and then started moving. bought some
Bridget: ...
$BA - starting to look like a double top again
Bridget: $BA is now pushing higher. It tested this level three times before pushing through. Ex-Div on 5/10.
DAN: @Bridget $BA Really great pattern on BA. Shall cup and handle...and a new high.
Hank1: $BA...I'm adding to my long if it can close above 185.71.
Bridget: Notes: Quite a few good performing stocks pulling back today. Taking a breather. Closed a lot more positions today than I opened. $BA - cup and handle pattern $XLNX - nice cup patterm $MRCY - new 52 week high $SODA - working $KTOS - new all time high $TSEM - new all time high $AAOI - resistance still at $60 $NWL - good ER, breakout from consolidation $WYNN $MLCO - profit taking looks done. Can look at possible entry. $KITE - breakout and down, $JUNO followed $CELG - breakout and down, looking at $115-116 for support $AMC - ER this afternoon, Weekly chart looks like a short set-up $COMM - still holding at 200ma $RL - another try to breakout but pulled back $DDD - 3D printing stocks up big today
Bridget: $BA starting to look like a double top here.
Nick: For an IRA: Bought $BA at 180.85. It is breaking out of a symmetrical triangle on the 5 minute chart. My stop is just below 179. I'll do a #CoveredCall when it clears the post earrings gap.
bigbartabs: @woodman $SPY $NOC $GD $HII $BA $LLL $RTN $XAR #AerospaceDefense ... XAR very low liquidity. I would be careful with this one.
woodman: @champ $SPY #AerospaceDefense - $NOC $GD $HII $BA $LLL, maybe $RTN (everyone's Syria favorite). I bought the dip in $HII not for Syria but b/c N.Korea + S. China Sea tensions = subs = HII.
champ: @woodman $SPY $NOC $GD $HII $BA $LLL $RTN #AerospaceDefense --- I guess that would be a stock that you would want to buy, if you think that they will be building new subs but thats just not going to happen, at any time soon and the main reason why is their is just no $$$$ for that...they cost billions of $$$$.....and subs are mostly only used for hiding platforms, for launching nuclear weapons....now days. Any target above water, is easily detected by satellites and missile can take out most vessels at anytime, if it can get thru the vessels defends, missile systems...is my guess..
issues: @woodman $SPY $NOC $GD $HII $BA $LLL $RTN #AerospaceDefense We just couldn't decide which one to buy, so we bought them all with $XAR! 1/2 position
woodman: @champ $SPY $NOC $GD $HII $BA $LLL $RTN #AerospaceDefense - I should have been more specific. Not just subs (and ships), but naval warfare and naval strategic systems and consulting and engineering and training systems and professional systems and deployment in general. I don't think the U.S.'s naval needs are going away anytime soon, not with China laying claim to the S. China sea and, of course, with the Middle East problems in general. Even Russia is stoking up its naval activities. Its navy hasn't been this active since the cold war.
woodman: @issues $SPY $NOC $GD $HII $BA $LLL $RTN $XAR #AerospaceDefense - Interesting. I haven't followed that ETF. Thanks. I bought some $NOC toward the end of the day at $240.48.
issues: Cramer did a good job presenting the ascending industrials (ETF $XLI). Among them was Betsy's fav $PH (remember she - Debeers - taught me the word - pastiche) along with $CAt $BA etc. Good charts! on the ones he presented. Too back I wasn't invested in them. If anyone saw Cramer last night it sure seemed that would have been the sector to be in.
debeers: $BA/$CAT/$WMT-responsible for 2/3 of the Dow's gain off the recent low. I have $CAT, which in FD got away from me and the 7% pullback after the tax probe was exactly the gift i had been waiting for to pounce which I did. $CAT will benefit from housing and construction's resurgence.
issues: @debeers $BA $CAT $WMT Bets you are referring to $BA being 2/3rds, right?
grcjr: $BA $LMT $RTN $NOC $COL have been in consolidation.

$BA currently in a very tight VS 2.55%. On this downish day, it is holding above the 20dma. Earnings 4/26 before the open.

$LMT in 2.13% VS. Earnings 4/25 before the open.

$RTN currently in a 4. ...
Bridget: Notes: $FTNT - breakout after a flag, $HACK is also doing well $BA - at a good buy point if you have been wanting to buy this $ATVI - still working,new all time high $HAWK - breakout on sideways consolidation, on volume $SFM - moving higher after some consolidation, this has room for growth $POST - still looking strong on this breakout $ECA - rising on increasing volume, recovered the 50DMA $HPE - starting to fill the gap from earnings Oil and energy is seeing a large bounce: $MRO $HES $XOP $APA $CHK $SWN Is retail making a comeback? $BBY $TJX $TGT $WMT $ANF $RL $COH $UA
DAN: Stocks to be watching: Stocks that I'm watching this morning are: $TSLA -- continues to run higher. I suspect some shorts are having a bad week. $PRAH -- hoping that this rests a bit. I want to buy a bit more for one of my retirement accounts, and then just ignore it for a while. $VEEV -- see "PRAH". Same desire to buy and hold. $OLLI -- reports after the bell. Really nice squeeze. I'm holding some over earnings. Have held it a while and I'm being patient. It's not really a trade. $BA -- Looks like yesterday might have been a trading low. $CARA -- I think the stock is gapping up too much to hold. But congrats to all of you who are in this one. Saw your chatter yesterday. This will be a big mover today, one way or the other. Dan
Bert953: some interesting charts I saw after mkt closed. Squeezes - $ hsic, $lll, $bsx, $csco, $pfe, $acn. some lo-risk charts, @ 50 or 200dMA: $tmk, $viab, $ame, $fox, $ads, $cbs, $cb, $noc, $ba, $rig, $cost, $amzn, $wmt. Also $F, possible support after big selloff. My question is whats the catalyst for market to go higher after Thursdays vote?
orpheusredux: @JBed $EWW I can't say for certain but I've felt all along that the negative reaction to Trump's harsh tone on Mexico was overdone, i.e., the $EWW was oversold. In addition, Mexico has of late fought back politically. Trump's first strike is always his hardest, then he backs off and becomes more reasonable, open to negotiation. Similar to what happened to $BA and a few other companies. My thesis is that Trump and Mexico will ultimately become amigos and EWW will go even higher, into the mid 50s. I'm long via APR, JUN and JAN option spreads of various strikes.
bigbartabs: $BA ... have you ever wondered how Boeing could possibly produce and deliver forty 737s a month? ... https://www.youtube.com/watch?v=1fJu_-a2tCQ
stevef214: @bigbartabs $BA And I thought it was elves
Wolf: @bigbartabs $BA Have seen it first hand many times. They make more 737's than all of the rest of the models put together.
bigbartabs: @Wolf $BA ... if they keep it up... they'll soon be in the same echelon as the 75 year old B-52 :)
bwcarnation1: $BA took profits...small position but profitable now out
gmj: Is there an etf for defense stocks? I have $$$ in Fidelity Defense & Aerospace $FSDAX sector fund. Top holding include: $NOC, $UTX, $GD, $BA, $RTN, $COL $ LMT ... looking for an ETF to compare.
mopick: @gmj $FSDAX $NOC $UTX $GD $BA $RTN $COL Same with me! Since Trump's arrival I started a position with Fidelity select Defense. Would be interesting to see how it's done vs the ETF.
issues: @gmj $FSDAX $NOC $UTX $GD $BA $RTN $COL Yes, the best ETF for defense is $XAR. We hold 1/2 position!
Bridget: Notes: Stocks I recommend buying on this pullback: $WB - stop at $49.50 $X - stop at $35 $TWLO - stop at $31 $AON - stop at $115 Stocks that are working: $MRK $BA $PNW - ER this morning $AKAO $MMM $AMT - ER 2/27 $MON $MO $DGX $JNJ $CGNX $HII $CMS $ORCL $PAYC Breakouts: $EXC $T - almost $COR $PEG Possible Shorts: $HDS $CNX #IPOs working $TELL $CWH $BIVV $TTD $BL
woodman: @Bridget $WB $X $TWLO $AON $MRK $BA $PNW $AKAO $MMM $AMT $MON $MO $DGX $JNJ $CGNX $HII $CMS $ORCL $PAYC $EXC $T $COR $PEG $HDS $CNX $TELL $CWH $BIVV $TTD $BL #IPOs Nice post. Thanks.
drmike54: @Bridget $WB $X $TWLO $AON $MRK $BA $PNW $AKAO $MMM $AMT $MON $MO $DGX $JNJ $CGNX $HII $CMS $ORCL $PAYC $EXC $T $COR $PEG $HDS $CNX $TELL $CWH $BIVV $TTD $BL #IPOs Thanks, Bridget.......very helpful.......
grcjr: $BA new highs ... added nibble stock to my long term position. Will watch for better entry.
debeers: $ULTA/$BA-Ulta lookin pretty and the President has $BA's six! (hey, look it up, 'kay?) Every lender in the world would drool if they could get the ex-IM default rate. Eventually the facts wil; win out and it should be approved.
tejas7: $BA working similar to $GD
mrohde: $BA and $X are working nice
issues: @debeers So you like GD at this price? We had $RTN and sold at a loss. The aero-defense group on IBD is industry group 87. In that group are $GD $HEI $BA $BEAV $LMT $ISSC But our favorite is $SPR. We recently added to our LT position. The assum/distrib in GD is B-; the cumulative is only 76. The cumulative for $SPR is 81.
greenpatrol: @issues $RTN $GD $HEI $BA $BEAV $LMT $ISSC $SPR IMO $SPR is broken. $GD is in an uptrend, broke out on strong volume and is pulling back on declining volume. No competition in my book. np
debeers: @greenpatrol $RTN $GD $HEI $BA $BEAV $LMT $ISSC $SPR -What greenpatrol said...........
Henry: @greenpatrol $SPX #PresTrump http://www.cnbc.com/live-tv/mad-money/full-episode/mad-money-january-31-2017/867402307727 I don't know that I can do it justice, but T makes love AND war at the same time, like the drug companies yesterday or $LMT & $BA. He T, already thinks we are in a trade war and have just been lying there taking it. His actions my hurt US business in the short term and that could cost him support for his other ideas, like corp tax cuts.
greenpatrol: @Henry $SPX $LMT $BA #PresTrump Thanks for the summary, Henry. Makes sense. Certainly makes the market interesting.
Aragorn: Many defense stocks are doing well. A few have pulled back but many are moving higher or in consolidation with high bases. These are the ones I like rhrn $MLM $IRBT $OA $BA $HON $GD
Henry: $BA bought this for my mom and never remember to look at Holy Moly
DrScience: @Henry $BA How are the shares you bought for me doing?
cmaxwel1: @Henry $BA (In my dad's account ) Just kept it all thoughout the troubles with dreamliner. Very long.
grcjr: $LMT $GD $BA all looking perky. My pick has been $BA. At this time, $BA and $GD are looking very interesting, sitting above the upper BB. Both look to be trying to break to new highs.
issues: @champ $SPX $AMZN $IBM #Reposition--- what about financials/defense stock? We own the etf for regional banks $KRE and like $XAR for defense stocks. For specifics take a look inside the etf to see what they hold. Inside XAR is $SPR (we own LTH) $BA $OA $LMT $NOC $GD $COL
Gary: ...
1. $BA – buying opp. A tweet doesn't do much.
$DJT – still going
2. $JBHT – still going. Use trailing stop,,,but look at weekly chart.
$COMPQX
3. $NFLX – the FANG stock that's working.
4. $GOOGL – look at ...
judysteiner: $BA Moving up as well, half position
janner0814: #HILARIOUS #PHILarious http://tinyurl.com/uselessBOING ....but I don't really KNOW you... and isn't YOUR SUGGEST serve as #ADVICE? 😒 Know your source.... follow up to the aforementioned comment... post was made one candle back... http://tinyurl.com/boingADVICE Post was made three candles ago: http://tinyurl.com/buildingAboing Related to author's $FB purchase, comes #SAGE advice.... in reality however.. it's.#ALWAYS easier to dispense advice than to follow it. 😞 #DUH http://tinyurl.com/followYOURadvice So your having a great coach makes you a world class #PLAYER? 🤐 .... So what are you playing? 😞 http://tinyurl.com/worldCLASSplayer #philOsophy #BOING (Not to be confused with $BA)
Gary: #Notes - SS 102716 $SPX – very weak, toppy market $DJI $DJT $FDX – only thing really working. $COMPQX – this won't work tomorrow. $AMZN not-so-prime. Financials still tricking higher. 1. $GOOGL – up 2. $FB – will probably trade with $GOOGL 3. $AMZN – down. Buy this. Sales OK, but earnings not so much. 4. $FN – this is the trend break I've been concerned about. 5. $GIMO – another trend break. But post-close earnings pus it back to resistance. Still plenty of resistance overhead. 6. $TWLO 7. $ACIA 8. $NTES –extended…but working. 9. $ULTA – this is not a dip you want to buy. 10. $PZZA – rolling over. 11/1 earnings 11. $PNRA – sell this! Aerospace – not taking off. 12. $NOC 13. $RTN 14. $LMT 15. $BA – wait for the pullback if you are buying for longer term (3% yield)
Bridget: $BA is moving higher rhrn. Coming out of a multi month trading range.
Alexandra: @champ $VNCE $KORS I have a SP based on your posts. I missed the $BA opportunity. 😞
JJT1: $BA VS 3.8% Consolidating for months - this has frustrated me with inability to break 200 day average - but 50 day 100 day and 200 day all with in Bollinger bands. This is the Aerospace part of Aerospace and Defense. (Defense too)
grcjr: @JJT1 $BA - I've been in/out/repeat with stock and/or options for years. Currently just a small stock position to keep my eyes on it. IMHO, with international markets the way they are, travel challenges, and the huge backlog in orders I just don't see how this can find a real catalyst anytime soon.
JJT1: @grcjr $BA Thanks for reply. Me too. I was in $LMT, $RTN, but not successful with $BA...yet. Maybe I'll set an alert.
Ajax4Hire: $BA Boeing appears to have "Dragonfly Doji(Bearish)" last Wednesday, July 27; earnings report day. Where $BA announced a loss.
DAN: $BA -- someone asked me why I don't cover Boeing (BA) when I'm looking at Aerospace stocks. That's a very good question because BA is pretty big in that industry. I look at BA every day when I check on the stocks I typically talk about. But BA has been trending lower for quite a while, with the 200-day moving average looking like a ceiling. If the stock breaks out above, say, $135, I'll probably start paying more attention. But for now, there's just not much to say about it (other than the 3.4% yield, which is nice).
Visit the Trading Forum to join in the discussion.
| | |
| --- | --- |
| Stock Price | $USD 253.18 |
| Change | 0.29% |
| Volume | 422,611 |
Boeing Co, together with its subsidiaries designs, develops, manufactures, sells, services and supports commercial jetliners, military aircraft, satellites, missile defense, human space flight and launch systems and services.
Request Video of BA
Already a member?
Sign in here.
Earnings
October 25th, 2017 - 2017 Q3 Earnings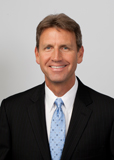 Dan Fitzpatrick
Stock Market Mentor gives you EVERYTHING you need to succeed in the market; all in one place. How easy is that? Dan Fitzpatrick and his elite community of traders share trading ideas, strategies and much more. Dan Fitzpatrick--a world class Technical Analyst, trading coach and regular CNBC contributor--gives you access to all of this with a 14 day FREE membership. Get started TODAY and start trading better TOMORROW with the following premium content:
Nightly video Strategy Sessions with a game plan for tomorrow
Got a stock you want Dan to look at? Just ask.
Patent pending video alerts instantly delivered to you when one of Dan's trading signals is triggered. This is not your typical price alert. This is a short video explaining the action you need to take to make money. No more "Woulda, coulda, shoulda"
Access to over 50,100 stock analysis videos
Access an ever expanding library (50,100) of educational videos that will save you time and make you money
Join a team of friends and traders that have one thing in common; a burning desire to succeed.

Become a Member Today!
Gain immediate access to all our exclusive articles, features, how-to's, discussion group and much more...
Satisfaction Guaranteed!
Your Stock Market Mentor membership comes with a 14 day, no questions asked, 100% money back guarantee!