The Boeing Company (NYSE:BA)
Bands Volume 200 SMA 50 SMA 20 SMA Videos Alerts Articles Events

woodman: #AerospaceandDefense #hypersonics - $LMT $RTN $BA $NOC - Hypersonic weapons, hypersonic glide vehicles, and eventually hypersonic aircraft are in the works, in a race with China (primarily) and Russia. Players are LMT, RTN, NOC (on its own and as buyer of OA), and BA. https://www.investors.com/news/hypersonic-missile-contract-to-go-to-lockheed-boeing-northrop-raytheon-soon/
grcjr: $BA looks like some profit taking at the open.
cmaxwel1: @inthesticks $ABBV #1 (I put this in long term account with $MCD $BA $ABT $XOM $SPY)
champ: $BA $MMM ---- These 2 stocks, a-count for around 90 points of the $DJI loss or the markets would be up a little RHRN at $DIJ.. 26,031...for now the markets are still strong.
debeers: $LRCX-Reports 1/24. I think its the best of the best. DAN's advice of legging in is the way to go if you don't already have a position, otherwise you're going to get nauseous but $LRCX will NOT disappoint on earnings. $BA- Did i add yesterday when the weak hands fled? Guilty, guilty, guilty. $X-Regarding the steels: if anyone has an insight as to where I can but $X. I'd appreciate your collective wisdom. $WYNN-Watershed moment comes next week for this one.LONG
michaelH: @debeers $LRCX $BA $X $WYNN Is the new Macau bridge built into $WYNN.This is huge. Are people aware of this and its potential impact?
woodman: @debeers $LRCX $BA $X $WYNN - thanks for your note re LRCX, debeers. I have some $LRCX, as well as $AMAT and $IPGP in the semiconductor equipment-materials space. Surrounding the space, I guess.
debeers: $BA-Cowen raises to 415 price target. I have trouble getting above 390 but what do i know?
cmaxwel1: @DragonFly $BA (don't sell, add on dipps). We are in a secular bull market for planes that is most likely 5 more years to go. I started buying $BA at $66 when the dreamliner had multiple build issues. There are only two companies that make planes.
DragonFly: $BA - stops - So I bought BA at $285.00 and its been on a tear since. Long term hold but never thought it would just go straight up. Hate to give back gains if it decides to just head back to the 50dma. 25 shares so can't really trade around it - any thoughts on stops for longer term holds?
debeers: $BA- Credit Suisse raises for the third time in four months. This time to 375 so you certainly cannot buy in now because you don't need to make another 40 bucks..............................
DragonFly: $BA - institutions are definitely buying this one. Go baby!
debeers: @DragonFly $BA -Ya think??
cmaxwel1: @bRobert $BA (holding for long-term account, bought when they kept failing at making dream liner. ) No reason to sell, ride this wave.
debeers: @cmaxwel1 $BA -Agree. JPM ups their target to 360 from 325. If I can get a pb to 305, I'm adding.
DavidM: $BA-day 4
Alexander: @bRobert $CAR Robert, In my opinion $CAR should be a "contractor" category - not employee, since this is not steady growth stock like $FB or $BA
bRobert: @Alexander $CAR $FB $BA A rose by any other name is still a profit generating machine. I'm perfectly fine giving you the naming rights. ;)
grcjr: #aero $BA $RTN $LMT $NOC $GD all doing well so far today.
woodman: @grcjr $BA $RTN $LMT $NOC $GD #aero - I've been riding $SPR. Very easy to hold.
grcjr: @woodman $BA $RTN $LMT $NOC $GD $SPR #aero - $BA has been my primary.
woodman: @grcjr $BA $RTN $LMT $NOC $GD $SPR #aero - Awesome decision. I'd have bought $BA but I wasn't happy with the price at the time I was hunting an #aero stock, so I bought SPR. The two - SPR and BA - have performed at similar levels over the period of time I was focusing on.
DrScience: @debeers $BA I don't remember if you noted the 20% increase in dividend payout, from $1.42 to $1.71. That's 6.84 per year, or 2.17% at current level -- better than a CD down at the savings & loan.
debeers: $BA-just announced its year end figures--this is THE number that's important more than any other because it represents what has been delivered. Its a co record: 763 commercial aircraft representing-TA DA!!! 134.8B dollars. You think you might wanna plane?? There is a 7 year backlog. (I have my suspicions about this last figure because I bet that Southwest gets a bit of a scooch on the wait because Boeing has always been loyal to Southwest who stuck with it). Boeing gave its approximately 123,000 employees $1000 bonus. Not a bad investment when you consider their revenues.
debeers: @DrScience $BA -Yes, yes it is. Here's something else to consider: when interest rates go up, $BA will inevitably announce a modest increase. I cannot even imagine all the avionics $$$$$ that those 763 delivered planes will inure to the bottom line going forward. Not like you can walk down the street and get a quote from another mechanic...................
debeers: $BA,$CAT/$DE/$FCAU/$PH/$WRK/$WYNN- for today and today only i vow to only own the companies i understand backwards and forwards. Gee, that pretty much lets out biotech, huh? LOL There will be a concerted effort in the future to get our allies to purchase our military equipment which will 1st benefit our economy and 2nd get them to shoulder more of the burden of defending themselves which will, hopefully, lighten our burden so we can have more $$$ for infra. At least that's the way i see it. I cannot wait for tonight to see how screwed up this thinking apparently is.
gwenzee: @debeers $BA $CAT $DE $FCAU $PH $WRK $WYNN What is happening tonight???
bRobert: $BA Another too obvious stock on the A team. Look at the WEEKLY chart and see how ridiculously easy it is to spot a great entry and just hold on. Same with CAT. You don't have to complicate things. Often times the simplest approach is the best approach. When you start complicating things with many moves you leave the door open to make many more mistakes. Without any leverage the returns were obscene. There are many other examples.
kprestonsharp: @bRobert $BA good to hear, bRobert. Been in since the breakout started. Do you see any short term targets for BA?
rachel: ...
1. $BA – blastoff. High price has a big impact on the Dow. $BA price is highest in the 30 stocks.
2. $GS – Coiling. Financials are strong. If this breaks out, will juice the Dow even more.
3. $MMM – coming out of a "squee ...
bRobert: @kprestonsharp $BA NO.. Very overbought.
grcjr: $BA running nicely. New 52+ week high. Has been in consolidation, moving into VS (currently 6.6%). Would like to see it break above upper BB. Earnings later this month.
debeers: $BA@grcr-As long as the military budget continues to be approved and travel ramps, $BA good. What i am going to do is leave the shares alone and see if we get a 232 security clause invoked by POTUS. This will tick off the Chinese who continue to funnel steel through different countries. China will then threaten to pull orders. $BA will go down a few (maybe/,maybe not ) and then will add to $BA/$DE/$CAT.
cmaxwel1: @debeers $BA $DE $CAT (Cramer spoke about this last night) I've added $XME
debeers: $BA/$ERJ-Boeing announces its going to buy Brazil's treasure. $BA goes up, ERJ goes up. Brazil's government says "not on our watch" an d $ERJ goes down and $BA still goes up. Now up over 8 for the day. Further, all the folks that told their brokers to sell $B A at 300? They are all buying their shares back and they will pay up. As DAN has often said, 'The money is in the holding of a stock" Might be smarter to have put options on bad stocks........................................
debeers: $LRCX/$MU-Nothing SEMI-terrific about these stocks.They are powering ahead with no letdown in sight. I ad on any pb's. With the realization that the new tax laws will be a boon to small business $RUSL still roaring. Since $TSLA can't produce the cars, it really doesn't make any difference how wonderful they are.Even PT Barnum got figured out eventually, DAN. $RACE resets upward as does $FCAU. $BA -pulls back as there is a fear that the Chinese will respond to tariffs on steel by cutting orders. Ain't gonna happen and $BA has orders 6 years + out even without the numerous avionics contracts. $DE- in checking the hay/storage con tracts for Dec/January- They are up.$DE is down. FD-Long $DE/$CAT/$MU/$BA/$FCAU/$RACE/ 2 Banks as $FAS reacting really well.
grcjr: $BA has been consolidation above the 20dma, building toward a VS. Currently 7.7%. I am expecting this to continue squeezing, eventually moving up (trend continuation pattern).
debeers: $BA/$ERJ update- While the government of Brazil is opposed to a buyout by Boeing, the Bombardier and Boeing companies blithely carry on intent on merger. Here's the compromise i think they get to: i think Boeing picks up just shy of the 51% and forces every buyer of Embraer's products to use Boeing avionics on those planes for which it has committed orders. Meanwhile with manufacturing in both places, the short runways in both countries will get the additional markets and actually work for them both. $WYNN-analyst on MSNBC now, IMHO she's useless as the tits on a chicken.
debeers: $BA(6B Qatar jet deal announced 12/26).$CAT,, $KORS, $KSS, $MTN (if not now, when?), $SCHW, $WYNN, $MRO--In my area what interested me was the traffic in $KSS and $KORS. Will be adding $PLCE BEFORE earnings as well as $PVH. Also, Nordstrom wasn't packed but the purchases were through the roof. I'll wait for a dip here. I did my patriotic part--Just sayin'
Bridget: ...
$ERJ - up big on $BA acquisition news
$PVG - down big on cutting dividend
$XPO - up big on $HD acquisition news

$XBI - breaking out of a squeeze. I think we will see a further rally here next.
$IMMU - moving higher out of a great pattern. $16 is th ...
Forexpro: Re: $BA, $ERJ Hi, Friends, $ERJ, I hadn't noticed until now, is up 24 percent on the day; the WSJ just flashed that $BA has been in acquisition talks with the company. The piece notes that the price would represent a "big premium" to $ERJ's USD 3.7 bn market cap as of this morning. The company is a crown jewel of Brazilian industry; I wouldn't assume that the government will sign off on a deal. Hope you're doing well; all the best!
debeers: $BA/$ERJ--If Boeing were to pay around $42 for $ERJ, this would be about 8B which would be a lotta cash to you and me but for Boeing this would be tip money. Brazil routinely is involved with corruption of one sort or another. The most recent governm ...
debeers: POTUS TAX BILL Just passed the House.On to the Senate tonight for a vote. I tried reading through some of it and fell asleep last night. As far as taxes go, it is already being known as the CPA Full Employment Bill. I hope it will spur business but i gotta say, i don't see a postcard in my future. Nevertheless, $HUN, $SCHW, $BA, $WYNN ,$DE will contin ue to do well. $MRO as well. Staying with $CTAS through earninings but might get real quesy first. Tonight $MU's estimates are 2.20/share and 6.39B revenues. So we'll see. Most encouraged by FIFO being out.
grcjr: $MCD $BA $NRZ $IVR $MPC $COST just a few or those setting new 52+week highs
Bridget: #Notes: earnings: ADBE COST tomorrow $XLI - new high $IYT - holding strong, $FDX $UPS $CSX $KSU $UNP all look good $BA $NOC $LMT $LLL - still working $GILD $LLY $BIIB $PFE $BMY - coming out of a squeeze $AGU $POT - breakout continued today $ABBV - another breakout attempt $SOI - new high breakout $PRAH - nice follow through today $FCX - day 2 of this breakout $ERIC - breakout on news of deal with VZ $UTX - inverse head and shoulders $CAR/$HTZ - recovered since earnings $DE $CAT - still working $FLIR - in a squeeze $JD - high volume bounce off 50 and 200dMA. could break this recent downtrend $PII - Pullback buypoint $MRO - in a squeeze $IRBT - double bottom, basing
debeers: $BA-Its beginning to feel a lot like Christmas.........
Boeing Gift Wraps Dividend Increase and Share Buyback Plan for Shareholders
LONG FORM:8:17 AM ET, 12/12/2017 - Briefing.com
If you want to see a stock chart that is a pristine example of a bulli ...
champ: @debeers $BA $JPM ---- Very nice....I'm happy for you....
debeers: @champ $BA $JPM --No$JPM, just the $BA---I've just always added when the stock goes down for no reason.
CHOFF: @debeers $BA - do you have any insight into supplier names for $BA?
takanohana: @CHOFF $BA My son works for NOC, they do a lot of sub work for BA.
champ: $AA @ $42.25 & $ATI @ $23.25 --- Both are on the move....#NewPositions for the same reasons as $X....the U.S. has launch anti-dumping cases against the Chinese.....and that includes Aluminum products also. $ATI is special metals...stainless steel, titanium.....but they have a long list of products, take a look. Customers are $BA and many others. I posted on this sector...$X...and a few others. I'm holding $X $AKS $ATI $AA, these are my picks but there are others, I'm a little diversity, with these names. Like all stock positions, the markets must work or hold around this level $DJI..24,350. $ATI is on..Day 3 off the recent low and $AA is on Day 2 ....both RHRN...not really late but they will zig-zag. $X really started on 11/14 but on this Budget extension low was on 12/5 ....so this is more or less Day 4. Take a look....
bRobert: $BA $DPZ added on pullback
Bridget: #Notes: $TAN - seeing further bounce $XBI $XLV - starting to bounce $HALO - breaking out $VRX - strong move higher $UNH - phase 3 $ILMN - phase 3 $CELG - trying to break from squeeze $BIIB - breaking out $ESPR - bouncing off support $BA - continuing higher $UAL $LUV - airlines also moving higher $SMH $XLK - stalling on this bounce $ORCL - moving higher into earnings ORLY AZO - still moving higher $XRT - another higher high $DKS - starting to fill the gap $KR $SFM - flagging $SCLA $HCLP $SND $HK - basing $FIZZ - bearish engulfing candle, sell the news? $SAIC - breakout from earnings $DLR - topping pattern IPOs: ABLX - new high, in uptrend LW - new high, but extended GOOS - new high HGV - new high, but wait for pullback, broadening pattern
debeers: $BA-at 4am Boeing got an additional order for 757 Max's from Czech Airlines of 9 planes bringing the total to 39 planes for the Czechs. originally Airbus thought the whole order was theirs order was theirs: they were premature in their exultation.
bRobert: $BA flirting with nh/breakout Just own it.
bRobert: $BA nh.
debeers: $BA- its takeoff today wasn't defense inspired: New Zealand Air had to completely shut down its flights as one of the Rolls Royce engines powering its Airbus planes caught fire without any explanation. Alll flights must be grounded until they figure it out.
DavidM: @debeers $BA Interesting that $RYCEY did not take a hit on that news.
debeers: @DavidM $BA $RYCEY -As Eliza said to Henry Higgins, "Just you wait, Henry Higgins, just you wait!"
Gary: ...
$PPA – aerospace working. Look at $NOC/$BA
$XAL – airlines working
Stocks:

$TAN – steep drop...lots of supply. Stop around $22.90
$SEDG – successful test of 50-day MA
$HOME – close to new high. Buy stop above $30? Aler ...
bRobert: $BA . Flag post squeeze breakout. Own it
bRobert: $LMT $RTN $BA . $NOC $GD Recognition of Jerusalem as the Israeli capitol unfortunately could lead to an escalation in terrorism and a bump in these defense names.
CHOFF: @bRobert $LMT $RTN $BA $NOC $GD - I had the same thought this morning. $XAR is another way to play it.
Bridget: @CHOFF $LMT $RTN $BA $NOC $GD $XAR also, $DFEN
Hank1: @bRobert $LMT $RTN $BA $NOC $GD ... i like $DFEN too.
CHOFF: @Bridget $LMT $RTN $BA $NOC $GD $XAR $DFEN - yes, thank you.
bRobert: @CHOFF $LMT $RTN $BA $NOC $GD $XAR I like XAR but unfortunately the options are VERY illiquid Same with DFEN
bRobert: $BA Another NIke stock....Just own it. Oozed out. Doesn't want to return to the womb. Long leap calls for a while.
debeers: $RH-report on deck.Haven't decided to hold over earnings but that is a decision that i don't have to make today. Previously the shorts got taken to the cleaner. $BA-So last week Boeing learned it had to fix the flaws in its tanker system. Was that a surprise to anyone?? Today its up another $7. Boeing keeps going.
Ottawagreg: $EXAS $GDXJ $ISRG $MHK $MZOR $TRXC All in the red today. This is distressing. Just stopped out on MZOR. Well the upside is it frees up $$. $CAT or $BA? suggestions?
StockMarketMentor: A Price Alert has been triggered for $BA Boeing Company (The). Click here to view associated video clip: http://stockmarketmentor.com/stockanalysis.html?ticker=BA&clip=94784
gmj: #fidelity beware I am not getting accurate information, screen changes data on a blink, unable to trade $BA because said it was an unavailable symbol as example. Crazy and completely unacceptable ... still on hold now for 22 minutes - no answer !
Suz: @gmj $BA #fidelity lots of us having that same issue unfortunately.
bRobert: $BA Buy the pullbacks. this is far from done.
champ: $DSKE @ $13 ----- #News, about this Trucking Company and they are the largest FlabBed Tucker in North America, a huge company. The news today is ....they announced buying 3 more trucking companies. CEO/Flounder Don Daseke, said today.....A few of th ...
debeers: $BA-added a few shares at 274.68 this am. Now, I know Danny calls them ANALists but i respectfully disagree in some rare instances. I'm just your average girl but i excel in knowing the smartest people in the world and 1 such a person who is my go to guy for aerospace is, in my opinion, the only person at Cowen who is worth anything: he's Cai von Rumohr and $BA is his top pick and, Cai is looking for $320 for Boeing. He says its in the sweet spot. Apparently, I am not the only person to have ferreted out Cai: Starmine gives him a 5/5 and he is their #1 pick in aerospace. Cai doesn't give a damn about the promotion of women engineers but I do: seems to me that you are dismissing 1/2 of the world's talent if you do. I like that the tanker kerfluffle is abating as well.
bRobert: $BA squeeze out
debeers: $BA- Not only has the stock gained a whopping 74% year to date now comes the frosting on the cake:Wells Fargo top aerospace analyst Sam Pearlstein and team expect the Chicago-based jet maker to boost its dividend by at least 10% to 15% before its next board meeting, slated for Dec. 11. Pearlstein highlights growing free cash flow thanks to higher 737 airliner production and cost reductions on the 787 Dreamliner program.Up over 4.50 so far today.
bRobert: @debeers $BA Up close to 200% in 12 months . Great holding stock
rachel: ...
$SPX – blastoff on tax optimism. Big buy imbalance at close. Sell the news? Don't be dogmatic. This can run for a while. Bears may start capitulating. Very close to the end of year. Chasing performance. Review weekly chart – ...
Bridget: Notes: Lots of breakout today from squeezes: $DIA $GLW $BAX $AFL $CHRW $MCD $LEA $UNH $PII $FAST $XRT - lots of retail stocks that have been beaten down are showing some strength $M $ANF $TJX $BBY $THO $WGO - up big after earnings Banking stocks rallying today $XLF $KBE $BAC $C $SCHW $ETFC $AMTD Also credit cards - $V $MA $AXP Tech is a mixed bag $AMD $NVDA $ADI - pulling back $MSFT $NFLX - about to breakout Aeospace & Defense up today $HON $BA $LLL Shorting $ALRM $BSX $MOMO
debeers: $BA-Jeffries raises target again because Boeing has 12 Billion in free cash flow. I want them to buy another avionics firm and i'd like them to do it before their next earnings call. You got that Santa??
grcjr: $RTN $BA $NOC $LMT - these are getting some support today but the charts just look iffy to me. Have they peaked? Double top? Lower High? I'm closing my remaining nibble in $RTN. Just not trusting it. Can always buy it back.
debeers: $PVH-launches ad campaign. I like it. Reports 11/29. Rebought on Friday 133.21. In for earnings run and through 1st week of December. $LRCX/$MU- added to positions last week as I did on $WYNN- better comps management. added more last week. $MC-sold this am. Will be looking for next financial that I think has 30% in it. $BA-more lift off next year. Expecting more avionic adds and any co they add in the maintenance or pilot training will add. Also, any pb of 5% or more on screwed up info.
success: $CBOE, $COHR, $FANH, $LOGM, $PRAH, $ESNT, $ICHR, $X, $BA, $BABA, $CRM, $ETFC, $GWRE,$IPGP. $PAYC, $VEEV . . busy past couple of weeks . . probably more stocks than I should have but at this point most are green or very close to B/E . . hope everyone's day is going well
bRobert: $LMT $NOC $LLL $BA $RTN all defense on offense. These have been resting for a biit
Bridget: #Notes: $CME $CBOE $ICE - all moving higher $HD - breakout on squeeze. $LOW reports earnings tomorrow morning $VEEV - starting to break out of squeeze. ER on 12/5 $DLPH - breakout on the daily, many car companies up today $ALRM - has recovered almost back to pre-earnings levels $AMAT - phase 3? $TXN - in a squeeze $MRVL - moving higher on volume. ER on 11/28 $NOW - starting to break out of this squeeze $DLTR - earnings tomorrw, breaking higher, along with $DG $WDAY - moving higher into earnings on 11/29 $ESIO - new high in this rally $VRSN - going exponential $PENN - working $KRO - working $BA $HON $LLL $LMT - showing strength today $ICHR - at a good buy point
Bridget: #Notes: Earnings after close: $ROST $AMAT $XLP - back up at resistance, watch for a rollover $XLY - new high $SOCL - new high $WMT - gap and run to $100, will we see some selling here? $BBY - still in the channel $SJM - breakout and filling the gap $LRCX - breakout $RHT - breakout $CTRL - new high $WB - running higher, this is working $BAX - in a squeeze at all time highs $BA - in a tight squeeze $CTSH - in a squeeze $ABT - in a squeeze, alert at $57 $VIPS - breaking out of this base right before earnings $KR - breaking out of a base, ER on 11/30 $SGH - IPO breaking out, almost to new high $GOOS - IPO, phase 3
debeers: $BA-should be down this am a buck or so because of huge Airbus order from Indio Air. This is Frontier Airlines. Frontier is planning on assembly of plane parts in Alabama. Now i believe that BA will get the other half of the Emirates order which would basically tie it for Airbus at the air show. For today. Airbus wins. Why then $BA? No one does avionics lioke BA and no one does pilot training like BA. So, sticking with it as i cannot imagine the government giving any orders to Airbus..
DAN: @debeers $BA Agree -- Hard to envision the gov't giving a big order to a foreign company when it can give it to Boeing.
debeers: $BA-The emirates dashes Airbus's hopes for a big order and instead gives it to Boeing. Y'now how there a shame and a damn shame? If you are Airbus, honey, this is a damn shame moment. Whereas if you own Boeing, who does right by the country and right by its women engineers, this is a nice moment in time.
debeers: $BA-This just hit the wires (this is in addition to the Emirates order) AIRSHOW-India's Jet Airways in "serious talks" for 75 more Boeing 737 Max planes 12:19 PM ET, 11/13/2017 - Reuters DUBAI, Nov 13 (Reuters) - Indian airline Jet Airways is in "serious discussions" about ordering a further 75 Boeing 737 Max aircraft, having already ordered 75, chairman and founder Naresh Goyal told Reuters at the Dubai Airshow on Monday. It was not immediately clear whether the additional order would be announced at the airshow or shortly thereafter..My bet is that the avionics will seal the deal. Airplane maintenance will soon be the biggest profit factor.
champ: @debeers $BA --- Yes, thats true.... I saw that but I was waiting for the #Open....see my post this morning ....$DJI
debeers: $BA-When I said that Boeing's got your " 6" i wasn't kidding-here's the latest: Boeing Secures $37 Bln Aircraft Deal in China 4:17 AM ET, 11/09/2017 - MT Newswires 04:17 AM EST, 11/09/2017 (MT Newswires) -- Aerospace firm Boeing Company (BA) said Thursday that it has signed a deal to sell 300 airplanes valued at $37 billion at list prices to China Aviation Suppliers Holding Company. Yes, you read that right, "List." You want discounts? Go to Wally's World.
grcjr: $RTN $LMT $BA $NOC $COL $GD - I look at the $RTN daily and see a potential lower high, potential H&S that would make the open high on Earnings day the high. Definitely the drop on earnings was a shot across the bow. I am concerned about the segment in general, particularly $GD.
champ: @TIPPYTWO ---- It could be but I don't know where that news came from, I only watched this morning. There were many articles being reported this morning on briefing.com, about the business deals that were signed, with $BA and their was a list of othe ...
woodman: @Cwaniak $WIFI - $BA is nice for sure.
debeers: @DAN - $BA vs. the warmongers, fearfull Freddies, etcetera....IMHO
The more things change, the more they remain the same.
Here is the Merry Minuet from the 1960's
They're rioting in Africa
They're starving in Spain
There's hurricanes in Florida
And ...
woodman: @debeers $BA #Aerospace/Defense - it's true. War never goes out of style. North Korea; Saudia Arabia/Lebanon/Iran; Trump telling Japan to buy U.S. military equipment https://www.bloomberg.com/news/articles/2017-11-06/trump-complains-of-unfair-trade-with-japan-defends-tpp-pullout ... and so forth and so on.
DAN: @debeers $BA Oh, yeah. But people do tend to base their decisions on that stuff. There is an old market phrase about trading around wars: "Sell the drums, buy the cannons." Meaning...markets anticipate the war and decline. When, if war actually breaks out...it's time to buy stocks. But I agree -- there is always the threat of war somewhere around the globe. It's just the nature of our species. We are extremely advanced in the technology of wreaking massive destruction on others.
Visit the Trading Forum to join in the discussion.
| | |
| --- | --- |
| Stock Price | $USD 338.67 |
| Change | -0.58% |
| Volume | 3,013,440 |
Boeing Co, together with its subsidiaries designs, develops, manufactures, sells, services and supports commercial jetliners, military aircraft, satellites, missile defense, human space flight and launch systems and services.
Request Video of BA
Already a member?
Sign in here.
Earnings
April 25th, 2018 - 2018 Q1 Earnings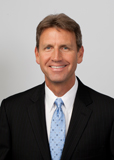 Dan Fitzpatrick
Stock Market Mentor gives you EVERYTHING you need to succeed in the market; all in one place. How easy is that? Dan Fitzpatrick and his elite community of traders share trading ideas, strategies and much more. Dan Fitzpatrick--a world class Technical Analyst, trading coach and regular CNBC contributor--gives you access to all of this with a 14 day FREE membership. Get started TODAY and start trading better TOMORROW with the following premium content:
Nightly video Strategy Sessions with a game plan for tomorrow
Got a stock you want Dan to look at? Just ask.
Patent pending video alerts instantly delivered to you when one of Dan's trading signals is triggered. This is not your typical price alert. This is a short video explaining the action you need to take to make money. No more "Woulda, coulda, shoulda"
Access to over 55,000 stock analysis videos
Access an ever expanding library (55,000) of educational videos that will save you time and make you money
Join a team of friends and traders that have one thing in common; a burning desire to succeed.

Become a Member Today!
Gain immediate access to all our exclusive articles, features, how-to's, discussion group and much more...
Satisfaction Guaranteed!
Your Stock Market Mentor membership comes with a 14 day, no questions asked, 100% money back guarantee!