Boeing Company (The) (NYSE:BA)
Bands Volume 200 SMA 50 SMA 20 SMA Videos Alerts Articles Events

bRobert: $BA Sideways consolidation. Squeeze. Preparing for next move. Earnings 10/25 Long leap calls
grcjr: @bRobert $BA - anticipating new order with Singapore Airlines for 39 jets valued at $13.8 B
bRobert: @grcjr $BA I don't try and get too cute with BA. Came out of a WEEKLY squeeze last Oct and hasn't looked back. I don't even trade around a core on this one. No meaningful pullbacks. Makes a run then trades sideways. Rinse Repeat
debeers: $BA- Just in case you are on e of the politically correct among us consider this: $BA won the Berry award this year for promoting the careers of women in aerospace. I joke that Boeing doesn't care if you are a 2 headed m!onster: it cultivates brilliance in engineering and has hired more women than any other company and has promoted them faster. While your eyes are on the horizon, Boeing's got your 6!
grcjr: @debeers $BA - thanks for the post.
grcjr: @bRobert $BA - Have long term stock and regular Call position for over two years. Been a great hold that looks to continue.
grcjr: @debeers $BA $QCOM - On the flip side: there have been several tech companies with gender issues. $QCOM is one of them. https://sanfordheisler.com/case/qualcomm-gender-discrimination-class-action/ Not nearly enough.
debeers: $BA-All time forever high and up 69.30% year to date and that's before the spectacular earnings it will announce next week. If you are in it how about you take the weekend off because you have to rest up for all the celebrating you'll be doing Wed. BMO.
grcjr: @debeers $BA :-)
rachel: ...
1. $BABA – very orderly price activity. On our Growth List.
2. $BIDU – strong. Very overextended here. Earnings Thursday. Overbought now. Risky to hold.
3. $MOMO – coming out of volatility squeeze to lower prices. Distributio ...
debeers: @grcjr $BA -Order came thru today for Chinese Airline. Can U even imagine how comforting it is to have that kind of backlog???
debeers: $BA-You buy it on the morning merde and let it fly during the day. Since, apparently, folks are vacationing, flying for business and working overtime its 1 of only 2 of only 2 in the market and I can't wait to see the Amazon fleet..
$LRCX-I added o ...
debeers: $STLD-Good news for U S domestics: KOBE Steel now down 40% in 2 days. I want to be in stocks where the competition is either dropping out or screwing themselves because they are doing something illegal, immoral, or stupid. Here's your recipe:The na ...
debeers: $KEM- Buy it. $BA First reaction OMG Boeing is spending moneys spending money!.2nd reaction--Oh, it's a small analytics firm. it's a tuck-in acquisition.
captron: @debeers $KEM $BA - $KEM - Beat you too it. Nice bowl forming.
woodman: @debeers $KEM $BA - Bought KEM at the 50 day on that last pullback, and added when it got up through the 8dEMA.
cmaxwel1: @debeers $KEM $BA (adding Thanks)
debeers: $BA- not debeers but steve 71 who originally pointed out the value of the service agreements as well as the sales. Debeers always looks at the sales first believing if you don't sell them, you don't need to service them but she was wrong in that service is forevah! So today Boeing analytics announced that it cut brand spanking new agreements with the following airlines: Bangladesh Airlines, Japan Airlines, Quantas, and United Airlines. $MHK-earnings on 10/26 with the conference call on 10/27. $STLD-pay attention to this one because it is a producer in a low tax and low wage state.
Jclutin9548: $BA Is it too late to buy Boeing? It looks likes like it's consolidating nicely. Would it be best to wait for $260 to enter?
debeers: $BA/$MTN/$AJRD-Well , MTN fell short on the revenue side and is down a few per cent. Here was my thinking going into earnings and why I trimmed this one and why I don't trim others: Vail was up over 40% in the past 12 months. Like I said--God hasn't ...
debeers: $BA-So Theresa May was peeved because Bombardier might lose a few thousand jobs. She sure didn't open her mouth once about the 12% tax rate in ireland, did she? Must have missed that..........
rj7150: @debeers $BA I think the low Irish tax rates are in the Republic of Ireland, not Northern Ireland which is part of Great Britain. From Wikipedia: In Republic of Ireland there are two rates of corporation tax in the Republic of Ireland: 12.5% for trading income. 25% for non-trading income.The Northern Ireland Executive intends to cut the corporation tax rate 12.5% in 2018. The UK rate is currently 20%, though is due to be cut to 19% in 2017 and then to 18% in 2020.
debeers: @rj7150 $BA -right you are.
Shopaholic526: @debeers $BA $MU $LRCX $EXAS $AJRD $SCHW Agreed long $SCHW
debeers: $BA-Guess who got a 220% tariff slapped on it from the US? Boeing??? No, silly, not Boeing--Bombardier from the U S Department of tariffs.
$MU-Moovelous as promised, I' d trimmed and actually had to add back.
$LRCX-. I cannot promise a $MU but I ca ...
debeers: @Shopaholic526 $BA $MU $LRCX $EXAS $AJRD $SCHW -like the pick and loove you name. FYI- Your name says it all---you are a true patriot supporting the U S. economy in trying times. I salute you!
bRobert: $XLI $HON $CMI $CAT $DE $BA Industrials remain strong . XLI nh. Long leap calls all. Will add to DE above 125,
debeers: $MU-Expecting a great report and statement of increasing prices.Earnings next week. $BA/$CAT- yeah i know its NOT $AAPL.. That's exactly the point.
debeers: 1.$BA by the numbers- In reading my posts on BA i realize I was too glib with not enough facts and that would put me in the critical crosshairs of you know who and deservedly so. Therefore, I am willing, just for today, to dispense with "if ther ...
CHOFF: @debeers $BA $TRU - Sen. Warren will be on Mad Money tonight ripping the credit agencies no doubt. $EFX will be testifying before Congress on Oct. 3rd. My concern is the more layers they peel back on this credit onion, the uglier it may get for all three agencies and their practices. The trade may work, but is the upside reward commensurate with the downside risk? Too many unknowns for me at this point. Hope it works for you.
debeers: @CHOFF $BA $TRU $EFX .I've $TRU on a Tight tight leash. Sometimes first loss is best loss. Regarding Senator Warren opinining on credit bureaus, the forum she has chosen for an appearance should be ashamed of itself. Her properties, every single one of them, were purchased when the owners were in default. I do not seem to remember her voice for a person who had lost his job then. No, wait, she said NOT a word---she took advantage of the circumstances presented to her.
debeers: @CHOFF $BA $TRU $EFX -Many unknowns. I just hate it when you are so measured reasoned and articulate. LOL. stepping aside as there are others in the fin space that have more immediate upside as youso wisely pointed out.
debeers: $BA-all those folks who were going to sell at 250? Well, they were wrong as BA negotiates successfully with Canada. $COHR-Movin on up to the westside to that DE-luxe apartment in the sky $LRCX-the best producer for the best segment in the market $MHK-will not pull the rug out from under you. Builders need to build and rebuild and cocooners thinking deluxe showers and nice Italian tile. By the way, Europe is booming for $MHK $WYNN- . You really wanna bet against this one? Go ahead. You'll be wrong. $TRU-Direct beneficiary of Equifax screw up. Miss Gwen saw this awhile back but I wanted to wait until the tick up after the Equifax fall because debeers is the cautious type. High was 49 and change and it will revisit it.
psa512:
psa512: debeers, I was in $BA OCT17 240 call. Sold it Friday even though it was coming out of a squeeze. $SGMS is another one I am in and looking good coming out of a squeeze.
haroldzero: @Dan $BA $ TSLA $ NVDA Hi Dan, how are you? When you have a chance, can you cover $BA $TSLA $NVDA for tonite's video and your price target for these 3 stocks please? Thank you very much. Harold
DAN: @haroldzero $BA $TSLA $NVDA Will do, haroldzero.
vscottg: @DAN $BA $TSLA $NVDA Wouldn't this be "Day 3" for $NVDA? Too late to start?
DAN: @vscottg $BA $TSLA $NVDA Seems like Day 2 to me. But the "three day rule of thumb" is only marginally applicable to tight volatility squeeze breakouts. Those breakouts can go farther and faster than other stocks. 5.8% move today is a big move. No doubt. I think it's late in getting in now because of a $200 even number over head. But options have been good today. Lots of leverage that can make up for a missed trade last week.
tkcoretrader: @DAN $BA $TSLA $NVDA My families condolences to you on the lost of your brother.
DAN: @tkcoretrader $BA $TSLA $NVDA thank you, tkcoretrader. This has been an emotionally-difficult year because Michael passed on January 12th, but it's taken until last Friday to make the arrangements to have him laid to rest at West Point. So there hasn't really been any closure. Kind of stressful, I will admit. But he is where he should be, and I am thankful for that. And thanks to everyone here who was OK with me taking a few days to deal with this personal matter. --DAN
debeers: $BA-So after numerous orders in the past 2 weeks, 2 analysts have finally awakened:
Berenberg raises the price to 282
Deutsche Bank raises to 300
$MHK and Homebuilders: So, yesterday, even after DHI reported better than expected results which a lot ...
debeers: $BA-$BRKS,$LRCX$MU-Some stuff that's up on a cranky day.
issues: @debeers $BA $BRKS $LRCX $MU We bought $BRKS and missed adding to $LRCX a few points back. Holding $MU. Also bought $AZUL on BO.
debeers: $BA-Long Form:Boeing and and Malaysia Airlines sign memorandum of understanding for 16 airplanes
4:25 AM ET, 09/13/2017 - Briefing.com
Boeing and Malaysia Airlines Berhad (Malaysia Airlines) signed a Memorandum of Understanding for 16 airplanes.The s ...
steve71: @debeers $BA DeBeers, you are absolutely right about item two. Both the carmakers and the airplane manufacturers use a similar model of selling new units at or near cost. The real money is in selling replacement parts and service contracts over the life of the unit. Especially for jets, the costs are astonishing. A full brake job for your GMC vehicle might be $800. For a Learjet it's $12,000. For a Boeing, who knows? Everything scales like that.
debeers: @steve71 $BA -Yup-- of course its hit its head on the ceiling but certainly keeping this one thru 10/26. #3 is very very important: the more Avionics BA can make for itself, the less it has to buy from others, the greater the profit.
debeers: $BA-for steve-I was almost thinking that they were going to take the day off-but Noooooooooooo. They got the contract to modify Air Force One. Another day, another buck. I mean really--Who was POTUS going to give the contract to Airbus??
debeers: $BA-POTUS just authorized to sell the Arabic allies in Kuwait the B-55 super-honet fleet . Add this to the 10 year backlog guys. BA has got your six!!.
grcjr: $BA just something to watch. Been in consolidation. Into a tightening VS. Wait to see a break out
bRobert: @grcjr $BA This sideways consolidation will give time for the 50d to catch up.
Bridget: @Vehid $HON #newbie All the defense stocks have been performing well. I like some of the other ones better than $HON. $BA has held up very well. $RTN still looks strong. and $NOC is in a steady uptrend. $HON would not be my first choice.
DAN: @Vehid $HON #newbie Hi Vehid. Aerospace/defense is in a good spot, and most stocks are doing really well. Honeywell is a bit choppy, but you could buy this one as long as last week's low holds. Just expect it to consolidate a bit between $135-140, By the way, I agree with Bridget -- HON probably not your first choice. But it works. $BA would be my first choice. (Though, again, I have mostly cash now and am only trading a few things very lightly. I don't want to give back my profits, and this is a seasonally weak time).
bigbartabs: @DAN $HON $BA ... is there a chart indicator that focuses on "exhausted selling" ?
Bridget: @bigbartabs $HON $BA I typically use ADX. A reading under 10 is an extreme, then enter going the other direction when it spikes back above 10. Or a hammer on the daily.
DAN: @bigbartabs $HON $BA Not that I know of. I just look at volume and trading range. If the daily range is very very long, and volume bars are very very high, that's an indication that there was overwhelming activity (volume bar height), and the aggressiveness was all on the side of sellers (magnitude of the move). I'll cover it tonight. Seems like a good topic.
bigbartabs: @DAN $HON $BA ... exhausted selling... yes, that would be a good topic. Probably for many of us... thanks.
grcjr: $RTN $LMT $BA - $RTN still in uptrend but taking a hit today. $LMT basically the same. $BA moving back up into consolidation.
Hank1: $SPXL $BABA $V $CURE $LABU $BA $TECL $FB ... sold down these positions (80 to 100%) to raise cash and protect profits. Now is not the time for being Nacho Libre. Raising stops on aerospace and defense stocks. 60% cash in my trading account and I'm wondering if its too low. In any case, looking at this pull back as another potential opportunity.
JBed: @Hank1 $SPXL $BABA $V $CURE $LABU $BA $TECL $FB I'm 75% cash, don't think it's too low. The geopolitical situation is too uncertain.
DrScience: $SPR pulling back from earnings blowout a little more strongly than $BA, but airliners are being built. Watching more closely for an opportunity to sell premium once the pullback finds support, likely a buck or two lower. Interesting article from a few days ago... https://www.wsj.com/articles/the-air-capital-of-the-world-has-a-problem-too-few-aviation-workers-1501678802. Also, cohort $TXT is squeezing just above the 50 and 200 DMA's.
DAN: Good morning. It's not a big surprise that the market is set to open higher this morning. Why isn't it a surprise? Well, because the market is open today; and that's what the market does. And we need to run with the bulls while the bulls are runn ...
Geewhiz: @DAN $FB $AMZN $AAPL $NFLX $GOOGL $BA $GS $MCD $UNH $CSCO $KO $VZ Digging deeper into the diamond mind. $FFWM BTO @ 17.35 Thank you for the not so crowded trade area.
DAN: @ROSEY Hey Rosey. Well, TAN still works today...but I think a lot of that is $SEDG, which is up huge. The rest of the solar stocks are weak. So I'm cautious about the sector now. $SOCL looks ok in specific stocks. $GRUB $WB. And financials are ...
DAN: ...
There's no such thing as 'catching up' in trading. Amateurs pile into an obvious stock after it has made a huge move because they "know" that it's just going to keep advancing. they want to make all the money that they could have made h ...
champ: @DAN $BA $ILMN $BIDU $NFLX $FB ---- I'm not carry very many positions and taking profits on zig-zags and even in my $PXD trade, if they give me their $$$ I'm going to take them...this Market can really chop you up...I agree with everything that you said and Thanks for the heads-up on $VZ this morning and now I expect... that you will comp my next bill.
debeers: $BA-developing own avionics systems: what it means for the company: the most expensive outsourcing for this manufacturer is its avionics systems which have ALWAYS been outsourced. Now Boeing will be working on its own systems:. What does avionics cover? flight controls, communications, navigation, sensors and warning systems even including flight deck displays. Ups the profitability immeasurably.Let me revise that: kicks in another 20% profit growth. .
hawk327: @debeers $BA Could there be any possible acquisition targets? . I would expect them to move in steps, system by system rather than the whole package. I worked on avionics, when I was in military. "Some" systems are very complex and it would be pretty tough to start from scratch. I would also expect a certification process, for aviation equipmet, that would be easier to acquire. Other systems are basically just radios so relatively easier.
stevef214: @debeers $BA I agree with hack327, being an electrical engineer I can say the systems are very complex to design and being directly related to the safety of many lives, they are just as complex to test. Not an endeavor you just jump into and will take mush planning and time and not saying Boeing is not capable of doing it. They must be involved at some level all ready. Not to be glib at all but to give an analogy, its like the best heart surgeon saying I am going to also do brain surgery because I can make more money. Probably most capable of doing so but not after gaining the necessary schooling and training and supervised experience.
grcjr: @debeers $BA - Not sure but I'm thinking an acquisition could be tough as the avionics supplier to $BA likely supplies the other companies also.
Wolf: @grcjr $BA $SPR is a good play for $BA. They are a major supplier, but yes, they do supply other airlines. Most of the long time employees are former Boeing as $BA used to own them.
Wolf: $BAESY Just crossed above the 20DMA. With the popularity of $BA, they may catch a tail wind as a supplier. Long starter. *Note, Fidelity doesn't allow stops on this ticker.
billybob_jethro: @Dan - $BA time to short? I did at~242
DAN: @billybob_jethro $BA Yep. I think so. (Hope so, b/c I'm short).
psa512: I'm short $BA also. $BIDU is another one when it breaks 222.
Shopaholic526: @psa512 $BA $BIDU $ULTA I'll give it another day.
debeers: $BA-Credit Suisse sets 300 target. Side Note:, Credit Suisse was one of the few financials to actually make money.
debeers: $BA-What would change the story for $BA apart from selling planes? FYI: $BA has set up its own avionics center the goal of which is to produce its own avionics and flight controls which would substantially reduce its dependence on some of their major suppliers and would streamline quality control. Paradigm shift.
cmaxwel1: $BA stop loss for partial at 235 $T stop loss for partial at 39
DAN: Just a quick note this morning about where I am looking.

While there is a lot going on today, my attention will be primarily on Amazon ($AMZN), Boeing ($BA) and Baidu ($BIDU).

Boeing is up so much that it looks like a blowoff top. So I'll be watch ...
DAN: $BIDU $BA -- short BA and BIDU. AMZN...nothing to do here/yet.
wijimmy: @DAN $BIDU $BA Where is the cover for $BIDU
Beaver: @DAN $BIDU $BA I am trying to understand "shorting". When you short BA and BIDU do you us Put Spreads? and if so, what value?
debeers: $BA-sold for 241 this am and internd on using the Danny rule: I get to buy it back if it closes 1 Per Cent above where I sold it. Thanks, DAN.
roadrunr: @Beaver $BIDU $BA Shorting a security means borrowing it from the broker on margin and selling it. You will have to pay a fee and buy back the security eventually. This is a short-term strategy to make money a falling price.
DAN: @Beaver $BIDU $BA Nope. Sell the stock. no options.
Junior1: $BA shorted earlier. will cover at 240.0. Just broke above 1m VWAP. Not the best signal for being short
DAN: $BA $BIDU $AMZN -- market is pretty strong today, and I respect the volatility. I have covered my short in BA for a "break even". Shorted it on the way down, covered it on the way up. Meh. That's trading. $BIDU -- I lost a bit of money on my short, but I have made it back and then some b/c I pivoted and bought the stock. I have tight, fractional stops along the way. My intraday price target is $220...That's the level at which I'd be looking for selling. If you are not an active trader who is used to adapting quickly, this is not your market.
Junior1: @Junior1 $BA Covered. small nick. But I still hate being wrong
cmaxwel1: @debeers $BA (You are right, this is an excellent lower dollar play) $BA large decade long position.
debeers: $LRCX-DAN was right about this stock and debeers was fortunate enough to sell 3/4 into the open when she discovered that it wasn't even meeting the pre trades. Now, as to $BA---imagine that there are only 2 companies in the whole world that can do what you do and the other one is 1.behind in deliveries 2. has failing Pratt & Whitney engines oh, yes: as always saving the best for last: 3.As you might recall the last Congress actually voted for the Export Import Bank. Dollar goes up--there's the bank, dollar goes down, you laugh all the way to your own bank because the exchange rate now favors you. And golly gee, anyone doing biz here where we account for more $$$ to them than Germany well, well, well.............................
debeers: @cmaxwel1 $BA -in and out but amped up November 9 and not by accident either and stayed and added on dips to this uptrending stock.
cmaxwel1: @debeers $BA (I'm the guy that dumpster dived into $BA when they had a two year problem with 787 dreamliner) My best stock in portfolio ($66 cost basis), and on top I have dividend reinvested since. I love America. Long Term Rollover IRA account. (not trading account).
DAN: @debeers $BA LRCX -- gotta take advantage of that big whoosh of buying. BA....still in liftoff mode, I guess.
Henry: @champ #News # We are still talking about border tax? I'll take your word for it, I've been taking Mike Pence's suggestion that you need a 10' pole to turn on the TV. Fast Money tonight had a JPM analyst who piled on to the Howard Marks prediction at 12:30 Cramer said tonight that the stocks that finished at their highs today will finish lower tomorrow. I hadn't thought about that scenario. With what @Dan said yesterday and what I was seeing at 12:30 I sold my mother's $BA It closed at the highs. It just went long term and I have no regrets no matter what it does.
DAN: $BA -- I have been bullish on Boeing for quite a while. However, I'll admit that I sold long ago, and the stock is not letting me back in. Very frustrating to see a stock run without you,...particularly when you look at the chart and say, "Now why did I sell back there?" That's part of trading...and I don't get any credit for the subsequent move, and I sure can't make up those missed profits by buying now. Only thing I can do is just sigh and think of it as a missed opportunity. With thousands of stocks trading each day, I'm pretty sure that this isn't the only opportunity I am missing. *-\
debeers: @DAN $BA -It is very hard to hold stocks on days that they go down. Especially on days when they go down a lot. Most of your calls are spot on. Don't beat yourself up. My main reason for holding was that there are only 2 suppliers to aircraft and, with the current situation, I doubt if any major co is going to give Airbus a priority. That was my reason for keeping and I only got into BA November 9 and added 2 weeks before the Paris Airshow which is the single biggest event of the year in aircraft sales. We'd all like do overs.
bigbartabs: @debeers @DAN $BA ... I have a good friend that flew F4s in Viet Nam, and then did some airline piloting when he retired from the military. He has sent me many jokes about Airbus... apparently the airline pilot community is a big fan of Boeing... not Airbus.
debeers: @bigbartabs $BA -Yes. An engineer friend of mine worked on their cockpit instrumentation...said the same thing.
Kid2old: $BA No inside information, I talked with a person in data processing around 7/1, they said that are making planes so fast for the Asian market that they are building 7 painting booths in China and sending unpainted planes there for painting. No room at current production plant (only 2 painting booths). I took a small starter position on 7/12 after looking a chart for 6 days. Should have add, but would not pull back close to the 20 dma.
Visit the Trading Forum to join in the discussion.
| | |
| --- | --- |
| Stock Price | $USD 337.73 |
| Change | -0.71% |
| Volume | 7,251,370 |
Boeing Co, together with its subsidiaries designs, develops, manufactures, sells, services and supports commercial jetliners, military aircraft, satellites, missile defense, human space flight and launch systems and services.
Request Video of BA
Already a member?
Sign in here.
Earnings
January 24th, 2018 - 2017 Q4 Earnings
January 31st, 2018 - 2017 Q4 Earnings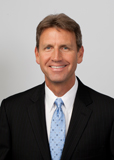 Dan Fitzpatrick
Stock Market Mentor gives you EVERYTHING you need to succeed in the market; all in one place. How easy is that? Dan Fitzpatrick and his elite community of traders share trading ideas, strategies and much more. Dan Fitzpatrick--a world class Technical Analyst, trading coach and regular CNBC contributor--gives you access to all of this with a 14 day FREE membership. Get started TODAY and start trading better TOMORROW with the following premium content:
Nightly video Strategy Sessions with a game plan for tomorrow
Got a stock you want Dan to look at? Just ask.
Patent pending video alerts instantly delivered to you when one of Dan's trading signals is triggered. This is not your typical price alert. This is a short video explaining the action you need to take to make money. No more "Woulda, coulda, shoulda"
Access to over 53,000 stock analysis videos
Access an ever expanding library (53,000) of educational videos that will save you time and make you money
Join a team of friends and traders that have one thing in common; a burning desire to succeed.

Become a Member Today!
Gain immediate access to all our exclusive articles, features, how-to's, discussion group and much more...
Satisfaction Guaranteed!
Your Stock Market Mentor membership comes with a 14 day, no questions asked, 100% money back guarantee!