Berry Global Group Inc. (NYSE:BERY)
Bands Volume 200 SMA 50 SMA 20 SMA Videos Alerts Articles Events

Bridget: $BERY is breaking to a new 52 week after earnings. Right now it is consolidating just above previous resistance.
Bridget: $BERY broke down out of this squeeze and didn't see a bounce at all today. Same with $STMP.
Bridget: $PWR and $BERY are both breaking out of their squeezes to the downside.
Bridget: Notes: Blood bath today $XLK- getting hit $MSFT $IBM $CRM,$WDC, $MCHP $SMH $FB toppy $AMZN - red candle from top to bottom BB $XLF - everything got hit, regionals especially $KRE $IBB - further breakdown $XRT - this worst performer continues to lead to the downside $XLY - big reversal $F $GM $FCAU - all breaking down $BERY - breakdown out of squeeze $PWR - same $VEEV - pullback $HCLP - looks shortable Making bullish moves: $PM RAI $MO - sin stocks still work $ALRM - breaking higher after earnings. Cup pattern on the weekly $SFM - not affected by this market downturn, still seeing buyers $TWO - still working $DNKN $PNRA - another new high $PEP $KO - both moved higher $DUK $SO - $XLU is the defensive sector $ABX - so is gold $JELD - this ipo is working
atlantadave3: $BERY Looks like it found a bottom. 2 days up, but it is now at 50% Fib from recent daily high to low. @Bridget and @Dan mentioned this on 12/8/16. IMO will start to move if it can get above $50.25. I bought a starter position at $49.85. It is also getting into a tighter squeeze.
Bridget: ...
$BERY - now in phase 3 of the breakout

$KBH - breakout to new high on the weekly.

$ESRX - breakdown Citron Compares Express Scripts To Philidor: 'Culprit Behind Pharmaceutical Price Gouging'
$INSY getting hit with some bad news today and further ...
Gary: ...
19. $BERY – wish I owned more. But not at good entry. Look at weekly chart for trend.

20. $TWTR – still going out of squeeze.
21. $AVGO – beat top/bottom.

22. $LULU – sell this one.

Request:
23. $PEB – good dividen ...
DAN: $BERY -- the company reported much better earnings than anticipated yesterday and the stock broke out pretty convincingly. It's up again this morning, though pulling back a bit as I write this. The operative chart is the weekly chart. You'll see the potential on that chart.
janner0814: @DAN $BERY cool
Forexpro: Re: $BERY Hi, Friends, I don't know this ticker from nuthin', but it got a nice boost from $CS (according to Reuters): 26-Aug-2016 09:29:18 AM - BERRY PLASTICS GROUP INC BERY.N: CREDIT SUISSE RAISES TARGET PRICE TO $59.5 FROM $52; RATING OUTPERFORM All the best!
janner0814: @Dan $TPX and the #COMPELLING #WEEKLY #VS #VOLATILITYSQUEEZE. Not as compelling: yet #potential #WEEKLY #VS: $INFO $BERY. ATO yesterday, #STO #OTM Back month puts on $PXD. BTW, Visit this link with regards to my comments regarding the #PHENOMENA called: #PEAD: http://tinyurl.com/TPXunnoticed The "#LESSCROWDEDTRADES" via ===> http://tinyurl.com/thinkdifferent1997
1993dean: Dan what do you think of $BERY
judysteiner: Some stocks with news today $WTW Oprah elected to 2 yr term $Bery rated new buy at GOldman, up premarket $Jack eps .80 ahead of consensus, up premarket $Himx, up 2%,$WB up
janner0814: ...
$BERY $DATA $ENDP $PKG $LUK $SO $ORI $BPOP $AFL $PH $HOG

I have no positions in any: $BPOP and $AFL have appeared a few times. $DATA I avoid. I just doing this to keep my skills on edge. When doing this during the week, it's second nature to me.

...
dtoce: $BERY Coming back to nice support level at converging MA's (8D EMA and 20D SMA). For those inclined. Disclosure-technical set up only*, I just noticed it on my scan and don't know (or want to know) anything about the company. Just pointing it out.
bullmoose: $BERY, $CALD, $FB, $AMBA, $MU, $BAC, $WFC - All of these are looking good and I've either added long calls or common to each this morning. $C is another good looking financial chart. $TWTR is very strong but I didn't get filled.
bullmoose: $BERY, $CALD – Amid the doom and gloom, these two stocks are acting quite well.
bullmoose: $BERY, $CALD, $QLYS, $COL - I read positive reports on these four stocks yesterday and like the looks of each of their charts. $BERY is forming a nice cup. $CALD is breaking out above the 200-day. $QLYS is breaking out of a squeeze and had a late afternoon power move yesterday. $COL is in a nice flag pattern after breaking out of a squeeze.
RON: Winners today $FSIC $INFA $ETP $EDU $LLL $FBR $BERY $KO $EMC $CF $AWAY $WIT $HSY $ACE $CODE $RSG $JAH $CMLP $TRUE $VOYA $VRX $COST $WMT $BBY
:
bethany: $BERY - IPO strategy...almost at all time high. Thinly traded....would love opinions. Volume picking up over last month
bethany: $BERY - volume kickin up....has increased for the past month
bethany: $BERY - IPO all time high today.
woodman: $BERY - I'm starting to think that the play on on these IPOs like $BERY, in addition to them directly, is in the stock of the company bringing them to market -- that is, Apollo (APO) which has been hitting a lot of home runs of late with the likes of $BERY, $RLGY, $NCLH, etc. And it has a #dividend yield of 17! (I have no idea if that $DY is safe.). It's had a great run, but there may be more left in the tank. It's around the rising 50 day/middle BB now on the most recent pullback, though under the 8 dEMA. http://www.reuters.com/article/2013/04/11/evertec-idUSL2N0CY25X20130411?feedType=RSS&feedName=financialsSector&rpc=43 http://beta.fool.com/wheckster/2013/04/16/will-this-stock-continue-to-rise/31072/?source=eogyholnk0000001
woodman: $BERY - something else relative to $BERY, why is a secondary offering needed so soon after the IPO? Also, if I'm not mistaken, $BERY has a ton of debt which they'll need to manage wisely.
1Boston330: BERY.@woodman. Chas. S. reports BERY's debt to equity is 2.55, confirming what you say, but Chas. S. gives $BERY and an "A" on fundies. Since 4/5/13 Apollo Global reported to the SEC that they will sell up to 19M shares. BERY's trades only 178K shares a day (avg 10 days.) Am long common small entry and down 15%, but will hold with patience.
1Boston330: Rare Moment @BinaryJay. I like your handle! 0's & 1's--pretty good. Congratulations on your success. I hope that you have many more!! My winners today were $BERY, $CELG, $MRK, $QCOM, $CAKE, $C & INTC. $INTC had high volume. gl
woodman: $BERY - volatility #squeeze at the clustering moving averages. Tomorrow is lockup expiration for this ipo stock. I have no position, but watching it closely.
woodman: $BERY - Lockup expiration is 4/2. I don't know if the recent weakness is related to this or not. I don't even know what to expect from expiration. Maybe it's meaningless. I've sold my shares, mainly because I want to deploy the cash elsewhere and it looks rollover-ish (though the 50 day is just below and could well be support), but just thought I'd mention the expiration to anyone holding this stock.
woodman: $BERY - ipo strategy stock. It's squeezing. With all these ipo strategy stocks, it's good to at least know when your lockup expiration date is. For $BERY, it's 4/2 but I don't have a clue what to expect with that in terms of whether it will affect the price.
1Boston330: $BERY @woodman. This ipo is squeezing as you say on the intraday and daily charts. Added very small position today at 19.33. $BERY has good fundies for an investment. Long common 1/4 position.
woodman: $BERY - successful ipo stock and one that #Cramer touts every so often. It has pulled back a little and has been trading weakly as of late. The BBs are tightening - on a percentage basis, I think they are tighter now than ever before and may well get tighter. It may be setting up for a move next week... perhaps. Keep it on your watch list. I'm long a little of this stock.
dpfletcher2012: $BERY - Nice looking chart.
woodman: $BERY - one of my ipo strategy stocks. Been happy with it.
ginny: $BERY IPO all time high again today
woodman: $BERY - Lovin' this one!
boba: $BERY - A little hard to understand with the quarterly $ down. Do you think this has more upside?
woodman: $BERY @boba - honestly, I'm trading the chart and riding the wave. Also, #Cramer likes the company/stock, which helps, but he does provide a few cautions to consider, such as debt/balance sheet issues and the big ownership stake of Apollo should they decide to sell. http://www.#cnbc.com/id/100398425 You can keep these cautions in mind as you review (if you care to review) this transcript of the conference call addressing BERY's earnings results. http://seekingalpha.com/article/1151241-berry-plastics-ceo-discusses-f1q2013-results-earnings-call-transcript?part=single Also, as to Apollo ownership, I note that the ipo lockup for $BERY expires 4/2/13. So that's a date to keep in mind. http://www.nasdaq.com/markets/ipos/company/berry-plastics-group-inc-724283-69480
woodman: $BERY @boba - I posted some info under the earlier $BERY thread above. Just figured I'd mention it down here.
boba: $BERY @woodman - Thanks!
woodman: $BERY - ipo strategy continues to work.
1Boston330: BERY. Up 3.08% #rhrn but on below avg vol. Excellent fundies; reasonable risk; avg. valuation; very good mojo. Watch going into close. Long common. Edit: Thanks for @Woodman's post; didn't see before mine. $BERY ONLY trades 191K shares daily. But, I think that I will add, for the orders are now on average volume. Edit 2: Added 10% at 19.45. David Tepper is into this stock, fwtw.
1Boston330: BERY. @woodman. Did you buy or add? Thanks for your posts. $BERY closed very well at 19.47.
woodman: $BERY @1Boston330 - I didn't add. Life and my trading platform/software all conspired against me today and I was mostly unable to trade except for a few minutes today. I did add to my position last week though.
ginny: $BERY another spin off company that is working. $ZTS BERY $PSX
woodman: $BERY - extraordinary - this stock started trading on 10/4/12 and has not closed below the 8 dEMA since 11/9/12.
woodman: $BERY - successful ipo strategy stock gave a good entry a few days ago and again this morning. #Cramer recently touted it as well. A few of these ipo stocks have been among my best performers. Long BERY.
woodman: $BERY - I really missed an opportunity with this one. I had been waiting for earnings before buying. This morning gave a great opportunity, but my focus was elsewhere. This has been an ipo strategy winner. I hope someone caught it. I still haven't bought and will wait some more.
woodman: IPO Scorecard - Love your list @ginny. Thanks a lot for sharing. My current IPOs are $RKUS and $RLGY (both doing well) and CVRR (as of yesterday). I also like $BERY, but haven't yet bought b/c it reports earnings tomorrow (after close).
woodman: $BERY - successful ipo strategy stock. #Cramer featured it yesterday, so I'd expect a bump today. No position but added to my ipo watchlist.
mradams0621: ABBV-@Goose Someone else mentioned that before, unless it was you back then also. No, I do not think I have ever posted on yahoo boards. Spent a lot of time reading them before I came here. All I see is garbage posts their now, so I seldom even look. If you like @Dan's IPO "blue sky everyone is a winner" game, J.C. on Mad Money tonight mentioned a high risk reward speck IPO play on $BERY, a packaging company that uses mostly plastic, which is enjoying lower input costs due to low nat. gas prices. I'm tempted to check further.
Visit the Trading Forum to join in the discussion.
| | |
| --- | --- |
| Stock Price | $USD 50.10 |
| Change | 1.05% |
| Volume | 1,409,960 |
Berry Plastics Group, Inc. is a provider of value-added plastic consumer packaging and engineered materials with a 30-year track record of delivering high-quality customized solutions to its customers.
Request Video of BERY
Already a member?
Sign in here.
Earnings
August 2nd, 2018 - 2018 Q3 Earnings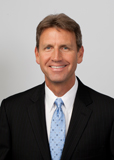 Dan Fitzpatrick
Stock Market Mentor gives you EVERYTHING you need to succeed in the market; all in one place. How easy is that? Dan Fitzpatrick and his elite community of traders share trading ideas, strategies and much more. Dan Fitzpatrick--a world class Technical Analyst, trading coach and regular CNBC contributor--gives you access to all of this with a 14 day FREE membership. Get started TODAY and start trading better TOMORROW with the following premium content:
Nightly video Strategy Sessions with a game plan for tomorrow
Got a stock you want Dan to look at? Just ask.
Patent pending video alerts instantly delivered to you when one of Dan's trading signals is triggered. This is not your typical price alert. This is a short video explaining the action you need to take to make money. No more "Woulda, coulda, shoulda"
Access to over 55,800 stock analysis videos
Access an ever expanding library (55,800) of educational videos that will save you time and make you money
Join a team of friends and traders that have one thing in common; a burning desire to succeed.

Become a Member Today!
Gain immediate access to all our exclusive articles, features, how-to's, discussion group and much more...
Satisfaction Guaranteed!
Your Stock Market Mentor membership comes with a 14 day, no questions asked, 100% money back guarantee!