bluebird bio Inc. (NASDAQ:BLUE)
Bands Volume 200 SMA 50 SMA 20 SMA Videos Alerts Articles Events

steve71: $BLUE A few months ago $BLUE was a SMM position based on buyout potential. Biotechs since crashed and $BLUE is down 20%. This week New England Journal of Medicine published a major article and editorial about Bluebird's treatment for thalassemia. (For academicians, a NEJM article is better than sex.) Thalassemia is one of the most common GENETIC diseases, with severe clinical problems. Two combined $BLUE studies yielded tremendous lab and clinical results. Bluebird plans to file for European approval late 2018. FDA wants two U.S. trials completed, so submission here not likely until 2020 or 2021. Ultimate approval is likely. So is Bluebird a buyout candidate? The stock barely budged. Given the timeframe and risk of trials, it seems too early. Better bets on the table. NP
captron: $BLUE Will present at Alliance for Regenerative Medicine's 6th Annual Cell & Gene Therapy Investor Day on Tuesday, April 17, at 11:25 a.m. ET at the Metropolitan Club in New York City.
sierramp: @captron $BLUE Thanks @captron, been looking for reason to get back in but so far not seeing it. Maybe tomorrow's presentation will provide the reason.
captron: @sierramp $BLUE I agree. Have been on the side lines myself but like Dan always says, Can't own them all.
grcjr: $BLUE - my price alert caught $BLUE moving up. Now above the 150dma, touching the 20dma. Below the 50dma. Low risk buy possible.
issues: @grcjr $BLUE Fits Dan's pattern for a good short, don't ya thunk?
woodman: @gbwusc @spmeyers $SGMO - many biotechs are exhibiting this pattern. $BLUE $KPTI, e.g. Broken trends or not, I'm making money off these bounces. If they reverse (rollover) at the 50 days, I'll have to get out.
grcjr: @issues $BLUE - Short? Maybe for a short term trade. If I'm inclined to short I look to options. Perhaps a BeCS or a long Put. The spread (bid to ask) on a May $180 Put is $1.30 (almost an 8% range). Not that interesting to me. The spread for each le ...
kshaggy456: $blue is starting to move back up
woodman: @kshaggy456 $blue - $BLUE is like $SGMO. Rounding back up after a breakdown through the 50 day and pullback to near the 200 day.
woodman: @JBed $SGMO - I bought some yesterday. $BLUE has the same look, if you like that look.
stairm01: $BLUE Opened down $5 today from yesterdays close shy of the 200 dma. Has rallied up $15 today off the lows. I have a position. Just letting you know that you will not be the first out of the fox hole.
captron: $BLUE Chief Scientific Officer and Medical Officer exercising options and selling shares. Looks like they timed the bottom.
captron: $BLUE So much for take over rumors. (Nasdaq: BLUE) and Celgene Corporation (Nasdaq: CELG) today announced that the companies have entered into an agreement to co-develop and co-promote bb2121, an investigational anti-B-cell maturation antigen (BCMA) chimeric antigen receptor (CAR) T cell therapy for the potential treatment of patients with relapsed/refractory multiple myeloma in the United States.
TunaHelper: @captron $BLUE I wouldn't completely abandon the thought that they may be taken over. If I am not mistaken, $CELG had a research/development partnership and/or investment in $JUNO before buying it. It could be a really good strategy: Sort of test drive them, look at what's under the hood to see if it is legit or witchcraft, and then make an informed bid with a better idea of the prospects/valuation.
captron: @TunaHelper $BLUE $CELG $JUNO You make a good point. Was not aware of their partnership with Juno prior to the buyout. I got stopped out of $BLUE near the top when it started down and it never let me back in, thank God.
Margi1983: #DOW 26 of the Dow 30 stocks are up today. Not a good day for Tech stocks, but buying $DIA works. I got stopped out of $TSLA, $WB,$BLUE,$TWTR today
Gary: ...
8. $BLUE – did you have a stop?
9. $PAYC – all time high...and reverse. Now, it's a bearish engulfing pattern.
10. $YY – Look at 50-day MA. You wouldn't buy now, so this is on the bubble. Should not fall below $110. ...
sierramp: Nice bounce on $BLUE
traderbren: $BLUE - seeing interest on the intra-day.
stairm01: @traderbren $BLUE NICE! I purchased stock in long term account this morning at 182.00
issues: @sierramp $BLUE break out or fake out? NP yet.
issues: Feeling spring is in the air, feeling frisky, and that eventually the market will reverse I bought small number of shares of : $BLUE $HAE $EW $MU $LGND
Gary: ...
15. $BLUE – holding at $180. This was the "up close" we wanted. Stop below $180.
16. $IBKR – don't be hanging on to this type of chart.
17. $MU – broken
18. $QCOM – good example of why it doesn't pa ...
Richleaf1: Thanks Gary don't think I'll need to watch a scare movie tonight. Glad I was listening to Dan and only gave a little bit back.@Gary $NVDA $SPX $T2100 $VIX $DJI $DJT $MDY $IWM $COMPQX $TNX $FB $TSLA $XHB $SMH $GLD $XOP $XLE $OIH $XME $DJUSST $XLB $SOCL $HACK $XRT $XLP $XLU $XLI $XBI $XLV $XLK $XLF $NEM $KL $GG $GOOGL $CAT $CMA $RF $PPA $RTN $NOC $HII $HRS $ANET $BLUE $IBKR $MU $QCOM $LRCX #NOTES
kshaggy456: $blue looks like a doctor said something about blue trial last week at a conference that was not correct. Blue should be responding soon about the issue and stock should go back up.
traderbren: $BLUE - took a pilot position in $BLUE this morning. Dumpster dive trade.
CoyoteDuster: Stopped out of $BA $BLUE $LOGM $TSLA today, Going to sit on cash for a while to see where this is going. Tight stops have helped me from getting hurt too badly. This is not a market for me right now. (why didn't I join a year ago?)
KemoSabe: $BLUE - My line in the sand is today's low. I'll just lick my wound and go back in my foxhole.
rachel: ...
$BLUE – down 7 days in a row. And still you hold it, right?

$XLB – Holding at 200-day MA. What happens if that doesn't hold up?

$DJUSBK – financials didn't move today. Avoid them.

$GS – the bi ...
DAN: $BLUE -- for the 6th consecutive day, Bluebird has printed lower intraday lows. I'm positive that someone is holding this stock in quiet desperation, hoping that it'll rebound so they can get their money back. If so, please learn the lesson. Doesn't matter what stock you're trading -- they can all cost you money if you don't respect the other side. Conviction is a subjective thing, while price action is objective. Nobody ever made any money from conviction (other than prosecuting attorneys). But everyone makes money when they are correct about the movement of price. --Dan
norcal98: @TunaHelper $Blue

Tuna- Thanks for taking the time to respond and this must have posted after I took off for work. I agree with what you are saying. I hope it didn't come off that I was expecting Dan to be in the forum every moment of each day t ...
Obsxllc: $BLUE Dan, thanks for the encouragement this AM to "let go".....I needed that
mopick: @Obsxllc $BLUE, interesting to see if it holds on a close above $180. I'm tempted.
Robert1965: @mopick $BLUE IF goes to 184.00 might be the spark
woodman: $BLUE - nice bounce this afternoon.
Robert1965: $BLUE looks like it has turned
KemoSabe: $BLUE - Not sure if it means anything, but that is an awful nice hammer today. Also looks like it will close above yesterdays low. That would be a first for the last 6 trading days. Might be getting close to a quick trade.
DAN: @KemoSabe $BLUE I was just going to post the same thing, KemoSabe.
Remington: @DAN $BLUE Action? place holder?
mopick: @KemoSabe $BLUE, a fiery horse with the speed of light, a cloud of dust & a hearty, Hi-Yo Silver!! Am in there with you big fella!!
jan2138: @mopick $BLUE Up Up and away!
woodman: @KemoSabe $BLUE - I bought some back this afternoon.
Robert1965: @DAN $BLUE where would you buy chasing it since the it broken 184 .00 at 2:53
debeers: @DAN $BLUE -Do you know that Tonto's name for the Lone Ranger was really Quien no sabe? He who knows nothing?? I am sure you are the other Kemo Sabe.........LOL
KemoSabe: $BLUE - Race to finish to end above yesterday's close, but it did by a nose. After hours trading has it down a little. Maybe tomorrow will be okay, but I'm not giving it much rope.
captron: $BLUE -You guys buying this back today have bigger Cojones than me. I like Dan's practice. You date a stock, not marry it. I am waiting for it to come to me with a larger dowry before I marry again.
mopick: @KemoSabe $BLUE, same here, o'wise one! I'm in at $190. Would have felt better if it had closed above that. Oh, well, see what tomorrow brings.
DAN: @Remington $BLUE Not me. I don't want to be fixated on the stock because I'm hoping that it does something. All I need to watch this stock is to monitor the forum here. Plenty of chatter about it. 8-)
AlexH: @issues $PLCE $FDX $FIVE $KBH $LGIH $MU $CASA $Blue #4 #1 I respectfully disagree and especially on $CASA, @DAN said that he liked it on Thursday and that he bough some, but that does not mean that if it traded against you that you would hold it no m ...
bwcarnation1: $BLUE positive and above 50d
DAN: ...
"Dan, you said you bought $Blue and won't sell it if it falls even to $195, $190 or even as low as $185 or $180 - heaven forbid. Then you said if it falls lower than 3% you would sell it. 3% of $200 is $194. So I'm confused. Do you sell it at $ ...
bigbartabs: @bwcarnation1 $BLUE ... I bought a position on Friday. If it hits again the low this morning... I'll probably just sell it and wait to see what it doe from there. FWIW... good luck...
sierramp: I was a little early buying back into $BLUE this morning. I'm going to go sit on my hands now.
Beaver: @sierramp $BLUE me too
bwcarnation1: @sierramp $BLUE it's looked good at $200 bought now out
michaelH: @bwcarnation1 $BLUE Looks like next level of support is 180 or so? But,I wont try to renter until I see some stabilization. Remember you don't want to be the first guy coming out of the fox hole (love that quote)!
norcal98: @DAN $Blue

As a new member who just paid the first month without a discount, I hope that means I can post. I won't repeat your explanation, but again, as a new member, that is what I understood you to mean (not saying that to hammer the other FNG ...
DAN: @sierramp $BLUE FYI -- it should go without saying...but I've closed the small BLUE position I took last Friday. Why? Stock isn't bouncing. Period.
TunaHelper: @norcal98 $Blue Hi norcal98 - Obviously not Dan, but I had a few thoughts which I hope may be helpful:

On the right side of the forum, you'll see a link "Global Stock List" (GSL) - which is a list of stocks which I think Dan creates from h ...
TunaHelper: @TunaHelper $Blue correction: It's "Growth Stock List" (not "Global Stock List").
KemoSabe: $BLUE - I'm going to trade this back up just like I traded it when it starting coming down. I'll buy it when it closes above the previous days open. Might be a while.
spmeyers: @KemoSabe $BLUE that's what I'm looking for too (though I may use previous day's close rather than the open). I think we're very close; volume today is low.
KemoSabe: @spmeyers $BLUE - Yes, that may work also. With this method, one will not catch the bottom, but it gives you a really good area to place a stop in case it is a fake out.
mlgold99: @KemoSabe $BLUE It was to have participated in 2 conferences the past week on the 13th, 15th and one more on the 21st. I don't have any info on what was presented last week, or what will be presented on the 21st, but it seems that since the 13th when it hit a high of $236, it's been heading down at a pretty fair clip. Wondering if anyone has found what was discussed last week and if there is a relationship between the downward movement of the share price and any comments from the conferences.
KemoSabe: @mlgold99 $BLUE - Can't help you with the presentations. I don't know anything. I'm just waiting for the chart to so me a fairly safe buy point.
Gary: ...
9. $BLUE – why are you holding?
10. $TRU – Watch this. Alert $60.
11. $BABA – Alert $200
12. $M – Still watching $30.
13. $TAN
14. $FSLR – up 2% on crappy day.
15. $CSIQ – earnings.
16. $SPWR – has been ra ...
issues: ...
Now on BLUE Dan said he didn't want to own it, if it fell to $200. It went to $199 Fri and he bought it (although a "small blue buy" - SBB, right?) Now, if I understand him, he said never to buy below your purchase price. I can understand that if it ...
sierramp: @issues $PLCE $FDX $FIVE $KBH $LGIH $MU $CASA $Blue #4 #1 There are many different types of investors on SMM / OMM. Some are day traders, swing and longer term traders / investors. @Dan's trading style is likely different than yours or mine. Due diligence requires continuing analysis and the ability to change course as events change. All the best to you and @Dan
Ric: $BLUE Is now at $206.00 is that a buy point?
sierramp: @Ric $BLUE It hasn't found bottom yet. I'm looking to get back in as well but from history of Jan and Feb it could be between the D50 and D20, closer to $197.50. I could be wrong but that's what I'm looking for. All the best.
Junior1: @Ric $BLUE Nothing compelling about this chart, unless you're looking for a double black diamond ski run. But then again, the 50dma has proven to be support in the past... But there's a lot of pain above
captron: @Junior1 $BLUE The pain above really does not matter if you are buying to be rewarded with a buy out. That would be my reason to buy if and when it stops the down trend.
bigbartabs: @spmeyers $BLUE ... waiting for a higher close. I think that's smart. Maybe even a higher candle.
BocaRick: $BLUE 199
traderbren: @BocaRick $BLUE - yep, happy I got out on the 12th. Tested the 50dma today. Let's see how it finishes on the day before taking another starter position.
bigbartabs: $BLUE ... looks to be at a nice entry point... right on the 50dma. The hourly chart volume might be telling us the selling is coming to an end... but of course time will tell...
issues: Watching Dan's instructional video he said he wouldn't want to own $BLUE if it falls below $200. Well, here it is at $199 touching the 50 day. But I won't buy until I see the green in its eyes. The Irish GREEN is where the pot of gold lies, eh? NP
woodman: @bigbartabs $BLUE - I've just been holding this one, not sweating the pullbacks. Weekly chart still looks good. Look for a bounce first, on Monday/next week, if thinking of buying.
ascutia833sunset: @captron $BLUE, Back on 1-16-18 it tagged the 50 day MA and fell slightly below but bounced back the next day with the RSI of 38. Today $BLUE tagged the 50 day and is holding with RSI at 42
Gary: ...
COTD: $BLUE -- 4 day decline on volume. $200 buy point? Maybe.
$SPX - triple witching triple boring. Stocks settling in. Stock pickers market...and risk managers' playing field. Have fewer positions. Fewer stocks are working...so stick with t ...
Junior1: $BLUE day 3 of phase 2, watch for support here at the original bo level. Though as I type this, it's moved below 20dma
steve71: $BLUE $CRSP $EDIT $SGMO Genomics getting slapped around this week. Just seven days ago they were Flavor of the Week. Biotech. Damn. Minimal revenue and no earnings and no products to support the valuations. Makes for a bumpy ride. These four companies are going to remain 2% of my portfolio. The way they're trending, maybe 1% by lunch. Should mention that $BLUE $CRSP and $SGMO are hedged with short call positions. Reduces the paper losses by 20--30%
spmeyers: $BLUE pullback to support; just waiting for an up day to add to my position
Junior1: @spmeyers $BLUE I agree. this is classic phase 2 with support showing itself at the break out level. This could be a low risk starter entry here, anticipating phase 3. Using today's LOD as "i'm wrong" level
spmeyers: @Junior1 $BLUE I've been using the rule of "wait for one higher close" on these pullbacks
sierramp: Thanks to @Dan and @KemoSabe for your discussion on $BLUE yesterday on the forum. I got out yesterday with some good profits. Will reload lower.
BobbyG: @sierramp $BLUE Agreed. Looking for the 20 DMA to be support and possible re-entry.
rachel: ...
13. $BLUE – waiting for lower prices.
14. $TWTR – New 52 week high, and up on volume.
15. $CAMP – IBD 50 stock. Pullback, low entry here with support at 50-day MA. Stop at $22.80
Requests:
16. $MU – I'm a new member ...
Ajax4Hire: @Dan; You concluded the Monday nite(March 12) Strategy Session with: "...we are right up at resistance here, ...this is kinda at the end of a move,... so just try and get in the rhythm of the market and you will see right now if you are just looking at the rhythm of the market; you would be in a profit taking mode; not in a stock building mode." I did take profit yesterday on $BLUE, $CASA and $MU. Looking to close my $FB and $NFLX position this Friday. I was somewhat distressed as I am building back my 401k portfolio with: $AI, $BP, $DIS, $F, $OXLC, $RDS/A, $TWO Got Stops on most of these for protection. Much thanks for the advise.
KemoSabe: $BLUE - Call me scared. $BLUE has put in a lower low from the day before. First time in a while. I've sold with good profit and will reload if it shows a signal.
DAN: @Ajax4Hire $BLUE $CASA $MU $FB $NFLX $AI $BP $DIS $F $OXLC $RDS $TWO Hey Ajax4Hire. Glad to hear it. There will be plenty of time to build positions in stocks. This just isn't one of them right now. ;-)
DAN: @KemoSabe $BLUE Good move. I've done the same. 8-)
stairm01: @KemoSabe $BLUE i sold the March 230 call for $5.19 on March 9 to give me a little cushion for a pull back.
KemoSabe: @stairm01 $BLUE Looks like you did good.
rachel: ...
5. $BLUE – booked profits.
6. $TRHC – this is why it's important to sell before earnings. VERY illiquid stock. On reflection, I should have sold it all. Was lucky to get out of the remaining position. Leave this alone now. No ...
DAN: Good morning. It always feels good to return to work after taking some time away from trading. This time is no exception. But...I wasn't completely out of the loop and did do a bit of trading. Given how the market acted last week, how could I sta ...
Ajax4Hire: $BLUE - Bluebird Bio, Inc. Sold my shares and options today for good profit. I still expect a buyout at sometime due to the call volume but suspect it is slated for 2018-05May(not March or April). Whether I am right or wrong, I am taking hefty profit now.
traderbren: @Ajax4Hire $BLUE - always good to "bank" it as new opportunities will present themselves tomorrow and the day after......
justinp: @Ajax4Hire $BLUE It seemed to be struggling to get through $235, I sold 60% of my position and figure there is more short-term upside elsewhere.
Visit the Trading Forum to join in the discussion.
| | |
| --- | --- |
| Stock Price | $USD 180.35 |
| Change | 0.78% |
| Volume | 463,672 |
bluebird bio Inc is a clinical-stage biotechnology focused on transforming the lives of patients with severe genetic and orphan diseases using gene therapy products. Its products portfolio consists of Lenti-D; LentiGlobin; and SCD.
Request Video of BLUE
Already a member?
Sign in here.
Earnings
August 1st, 2018 - 2018 Q2 Earnings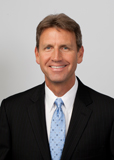 Dan Fitzpatrick
Stock Market Mentor gives you EVERYTHING you need to succeed in the market; all in one place. How easy is that? Dan Fitzpatrick and his elite community of traders share trading ideas, strategies and much more. Dan Fitzpatrick--a world class Technical Analyst, trading coach and regular CNBC contributor--gives you access to all of this with a 14 day FREE membership. Get started TODAY and start trading better TOMORROW with the following premium content:
Nightly video Strategy Sessions with a game plan for tomorrow
Got a stock you want Dan to look at? Just ask.
Patent pending video alerts instantly delivered to you when one of Dan's trading signals is triggered. This is not your typical price alert. This is a short video explaining the action you need to take to make money. No more "Woulda, coulda, shoulda"
Access to over 56,700 stock analysis videos
Access an ever expanding library (56,700) of educational videos that will save you time and make you money
Join a team of friends and traders that have one thing in common; a burning desire to succeed.

Become a Member Today!
Gain immediate access to all our exclusive articles, features, how-to's, discussion group and much more...
Satisfaction Guaranteed!
Your Stock Market Mentor membership comes with a 14 day, no questions asked, 100% money back guarantee!