bluebird bio Inc. (NASDAQ:BLUE)
Bands Volume 200 SMA 50 SMA 20 SMA Videos Alerts Articles Events

Henry: Is $OLED todays' $BLUE ?
captron: @Henry $OLED $BLUE - Good Question. And to think I was waiting patiently for an opportunity to get into this stock a month ago.They do have a product though and its used by many. NP.
woodman: @Henry $OLED $BLUE - OLED today's BLUE? Not even close, IMO, Henry. BLUE dropped what, a few percent, and has stayed firmly within its uptrend. It's a sm/mid cap biotech. What do earnings even matter for that kind of stock? Yesterday was a blip hardly worth notice. OLED, on the other hand .... a complete collapse through any semblance of support in a stock that was already under pressure of a big pullback, now a falling knife.
Ottawagreg: @woodman $OLED $BLUE yeah it is down 37% or so from the high at $209. I made decent profit in january. glad to have followed rules and stops on that stock
Henry: $CONE sold this one when someone claimed technology was going to minaturize server farms. It reported earnings yesterday and we should have been looking at it instead of $BLUE
Motorman: @Henry $CONE $BLUE That would have a nice trade yesterday, even today. question is if there is more in tank. Thanks
Ajax4Hire: On $BLUE - Bluebird Bio Inc. I see a relatively high volume for 2018-03Mar-16Fri calls/puts and also for 2018-05May-18Fri (but oddly not for 2018-04Apr) and the call contracts have an expensive premium. Also, $BLUE released earnings on Wed Feb21 where they reported the loss of a crap-load of money (-$7.71/share). This leads me to suspect something exciting is about to happen to $BLUE in either March or May(but not April). Will definitely evaluate on Mon,Feb26 I salivate at the covered call opportunity, if executed a $210 covered call strategy now, would net 3.5% immediately and an additional 2.2% when called away. Total of 5.7% in 21 day, hard to pass up. I have 10min to start a position.
woodman:
sierramp: @Ajax4Hire $BLUE Thanks for bringing my attention back to $BLUE and for this info.
woodman: @Ajax4Hire $BLUE http://investor.bluebirdbio.com/news-releases/news-release-details/bluebird-bio-reports-fourth-quarter-and-full-year-2017-financial
baronp0329: $BLUE - @DAN, sold 75% of my BLUE yesterday before earnings. Any suggestions on good re-entry?
meched54: @ DAN $BLUE 197.39 -10..05 is this a buy
DAN: @meched54 $BLUE I bought some at $198.
DAN: $BLUE -- shakeout yesterday. No earnings posted. The earnings date I have is 2/28. Zacks and EarningsWhispers.com.
captron: $BLUE Its not ready to give up.
Seagator48: @DAN $BLUE TOS has tomorrow morning 02/22/18 for what that's worth.
DAN: @Seagator48 $BLUE Thanks Seagator48. I guess we all wait in suspense. ;-)
woodman: @captron $BLUE - fwiw, I am not a trader of $BLUE; I'm a holder for its CAR-T / gene therapy.
BobG: @DAN $BLUE I'm interested in getting in on this one, but from what I understand, I should probably wait till after earnings.
captron: @woodman $BLUE -Me to however I did add a bit yesterday on that pull back.
sierramp: @woodman $BLUE The strategic collaborations with Celgene and Kite I think are significant. I'm a holder too.
sierramp: @DAN $BLUE I sent an email last week to their Investor Relations rep asking what the ER date is since it's not even on their website. I have not received a reply. I wonder why it's such a mystery.
geotheo: @sierramp $BLUE I called yesterday and the investor rep said they do not disclose the earnings date, but said it was this week.
Henry: $BLUE earnings are out but not on the company website. Nice of them. They are posting bigger losses.
"We ended 2017 in a tremendously strong position with compelling data and progress across all four of our clinical programs. This progress bri ...
DAN: @Henry $BLUE Typical small cap biotech company. Note: the financials aren't important in small biotech companies. They hemorrhage money. It's the development stuff that matters. If you think this move is nasty, imagine what it would be like if one of their drugs wasn't working. Tomorrow will be interesting. If the stock holds above $200, it's likely a good buying opp.
captron: $BLUE - This URL has their financial data and anything else you want. I subscribed to their mailings. http://investor.bluebirdbio.com/news-releases/news-release-details/bluebird-bio-reports-fourth-quarter-and-full-year-2017-financial
Gary: ...
8. $BLUE – released earnings. Nobody cares.
9. $NKTR – still working. Not a good entry...but holding some now.
10. $AGIO – POTENTIAL breakout on short squeeze. Low float. Alert $80.
11. $RHT – should be selling into this ...
marketdude: $blue does anyone know the actual earnings reporting date for bluebird as I've seen it 2/21 and I've also seen it in late February?
DAN: @marketdude $blue I've got it on 2/28.
Lynda: @marketdude $blue Tomorrow after the close according to Earnings Whispers
DAN: @Lynda $blue Hmmm. Well we've got to get that figured out!
marketdude: @DAN $blue According to tdameritrade, its tomorrow (2/21) BEFORE the opening bell but it's unconfirmed and I'm going to sell some of my position today before the close in case it actually is 2/21 before the open as I don't want an earning (downward) surprise!
Forexpro: @marketdude $blue Thanks, Marketdude, I went to the company website, and there's no mention that I could find of a date for the earnings report. All the best!
geotheo: @DAN $blue Called the $BLUE investor person and the lady said they do not publicly disclose their earnings date, but said it was this week. Odd that they would not disclose, I guess.
DAN: @marketdude $blue I agree, marketdude. I'll be selling part of my stock position today too,...though I wish I didn't have to. But I have to. Otherwise, it's a bit like gambling. I expect the earnings report to show that they're burning cash and have no earnings. Nothing against Bluebird. But it's a biotech company...and they hardly ever make money. ;-)
DAN: @marketdude $blue Everyone, thanks for checking this out. I'll err on the side of conservatism. Tomorrow before the bell!
BocaRick: @DAN $blue #WSJ also says earnings on 2/21 (no indication of before or after hours?}
Henry: $BLUE If it's not on the company website it's a #fakedate made up by some guy in Cheapistan, whose job it is to have an earnings date for every company on Nasdaq. Haven't we learned anything about what we read from "informed sources" in the last year.
Allen: $IMGN Sold today for almost a 20% gain in 4 days, after bouncing at around $9.75. Thank you whoever put this one on our radar. Also sold $BLUE since TOS lists earnings tomorrow morning...late entry but nice 10% gain. @DAN - great teaching lately. I"m seeing a big improvement this year so far in entries, position size, scaling in, % of portfolio traded with defined risks.... latest training seminars have been just what was needed. Analyzed my numbers this weekend and found some concrete areas to work on to limit losses.
DAN: @Allen $IMGN $BLUE That's really awesome to hear, Allen. Congratulations on making positive changes. 8-) Dan
kshaggy456: $blue makes you wonder why blue has not announced a earnings date yet.
thehook1: @kshaggy456 $blue in the morning tomorrow
captron: @thehook1 $blue- Whisper shows it tomorrow after the close.
JLF: @captron $blue Thinkorswim shows 2/21 Before Market Joe
captron: @JLF $blue We should toss a coin. I have seen 3 different dates on this. I am holding so it does not matter to me. Thanks.
success: @DAN $blue Dan . . . I was thinking of buying a Jan 2019 $210 call . . do you think that is too far out
captron: $BLUE - Bear Raid or Buying Opportunity?
Henry: @captron $BLUE If earning are tomorrow am or pm or when ever, they may also announce news on their drugs. Could be bad, could be good, that's what bio's do.
baronp0329: sold 75% of $BLUE to lock in small profits before earnings 2/21 morning. Average buy at 199.82 sold at 210.20.
captron: @Henry $BLUE Agree. Someone said they were presenting today and was wondering if they disappointed someone. Have held this one for awhile.
Gary: ...
2. $BLUE – reporting tomorrow? Still in uptrend, and we've seen these pullbacks before...but earnings trumps this pattern.
3. $TAL – good price activity today. Volume a bit light, but under accumulation.
4. $ATHM – tighteni ...
Gary: ...
1. $BLUE - closing in on $220.
2. $RHT - broken out of squeeze. Horrible entry...staying long with a stop below $135 (which is actually a bit loose...but look at weekly chart).
3. $ROKU - early entry on IPO trade. Alert at $50 AND $55.
4. $TAL - e ...
GaryStrodtman: @Robert1965 $BLUE Any thoughts about the March 220 covered call, its over ten dollars?
KemoSabe: $BLUE - Maybe today is the day to close above resistance @ 210. I would like to see more volume.
sierramp: Carrying $BLUE into the weekend. It reports either the 20th (Fidelity date) or 20th (Worden date). Couldn't find the ER date on $BLUE website.
captron: @sierramp $BLUE -Whisper is showing earnings Feb 28 after and #FINVIZ is showing Feb 21 after. Take your pick.
Robert1965: $BLUE up in AH to $217, any news??
champ: @Robert1965 $BLUE --- I don't see anything but you should report volume, in the AH's because that would be important to know....However, this could be just a earnings move on low volume ...ER is on Wednesday 2/21/AM/confirmed....this is when you buy stocks 7-10 days before to catch the earnings run move and in the last 6-days this stock is up $31 this is a earnings run ...is my guess....but I haven't checked all the news. Your late and if you are holding a position into earnings, this has ran too far... too fast and if they don't report high numbers....this will sell off.. just like $ANET did...only dumb $$$$ would hold but if I thought they were going to have a big beat, I would only hold 3-6%. Only Institutions hold long term positions thru earnings.
kshaggy456: $blue why is volume so low compared to the average volume? Is that a signal for a buyout coming soon?
BocaRick: @kshaggy456 $blue #SS last night #Dan said "below average volume during consolidation - he likes. Like a volatility squeeze, you want a calm period before the run
kshaggy456: @BocaRick $blue #SS #Dan I get consolidation but it's going up on little volume.
DAN: $BLUE -- continuing to move higher. As previously noted, this is a speculative position based on: (1) a really good chart reflecting accumulation. (2) the company is in the gene therapy business, and there are few of them around...and Bluebird would then be a pretty good candidate for acquisition (similar to KITE and JUNO, both of which are competitors of Bluebird). Again, this is a speculative trade. I am emphasizing this because I am not one to trade potential takeovers/mergers. That has always seemed like gambling. But I've listed my reasons here. If the chart was ugly, I wouldn't touch this stock. But since the chart actually looks very good, I'd probably own this stock even without the possibility of an acquisition. --Dan
sierramp: @DAN $BLUE I was looking at $BLUE and thinking the same when this post came in.
DAN: @sierramp $BLUE $210 is resistance. I've been shaken out of this before...gotta always consider limiting losses. But I'm back in at a better cost basis, which makes it easier to hold a bigger position.
sierramp: @gwenzee Watching $BLUE Their conference presentation starts at noon PT
DAN: @sierramp $BLUE Please keep us posted, sierramp. Hoping for a catalyst that pushes this to $220 and challenges the December Pop and Drop.
Gary: ...
14. $BLUE – below average volume during consolidation, which I like.
15. $ILG -- nice follow on move today. Thanks Forex!!
16. $ABMD – medical devices moving higher.
17. $ALGN – still rangebound...but tradable bounce at $220. (G ...
Bob E: @rachel $COTD $GRUB $SNAP $TWTR $SPX $DJI $MDY $IWM $NDX $XBI $IMGN $BLUE $PIRS $NKTR $EXEL $HQY $RHT $WB $ANET $IPGP $ISRG Good Morning, I have not received yesterday's strategy session in my mailbox. Was one sent out? Thanks
Robert1965: $BLUE is holding up
kshaggy456: @Robert1965 $BLUE I want it to go to the moon!
stairm01: @kshaggy456 $BLUE I want, I hope, I pray.......all good strategies. I'm right there with you. Holding stock.
DAN: $BLUE -- has been working well. Holding up since last week's volatility. Last week, the stock swung about 20% from top to bottom, and that made it a tough one to hold. But I think it's acting well now. Just using the 50-day moving average as a reference for the trend. I already have a good position (bought twice this morning, to add to a small position from last week). I'm not up to a "full" position (which would be, perhaps 20% of my trading account). And due to the uncertain nature of the stock, I probably won't get there. But that doesn't mean that the stock isn't worth owning. I think it is. Dan
BigOx: @DAN $BLUE would you add here?
rachel: ...
4. $BLUE – rebounding today. Still in range between $190-$210.
5. $PIRS – gap, run...and reverse. This is a "tombstone doji" on high volume.
6. $NKTR – Holding above $70...but note the decline. 30% in less than 2 w ...
captron: $BLUE They are giving a presentation at the LEERINK Partners 7th Annual Global Healthcare Conference, Wednesday, February 14, at 3:00 p.m. ET. We could get a pop in price as this gets closer.
Richleaf1: Have question, have a hard time setting stops either to tight or not tight enough. Case in point was $BLUE opened up below my stop only to hit it on the way up with in a short period of time. Are you still holding this one? Thanks @DAN
baronp0329: $BLUE - @Dan, are you still in BLUE?
DAN: @baronp0329 $BLUE small.
Gary: ...
$BLUE – Good buying opp at $190 today.
$SMH – very strong rebound today. Likely to move higher for a day or two. Remember, the market has changed. Look at Nov-Feb trading range. Not in an uptrend. There is a battle going on.
1. $MU ...
peppercorn: @Aragorn thanks for these #InsideMonths to consider and track for FEB 2018 - $ADXS $AGCO $AGX $ALNY $ALRM $APT $ATAI $AVAV $BCOV $BLUE $BMRN $CALA $CGNX $CLX $CRTO $DBA $DBD $EFOI $EQT $EYES $GBTC $GLUU $GNC $HQY $IBP $INVE $JJC $KMG $KSU $LAKE $LL $MBI $MDC $MEI $MMC $NTES $OAS $ONCE $ONVO $PAY $PCG $PRTA $PTLA $QRVO $SAIC $SDRL $SFUN $SNAP $SPWR $SWKS $T $TELL $TGI $TRIL $TROV $TROX $USCR $WATT $XOMA $XONE
traderbren: $BLUE - good oppty to start a position on this mornings swoon. Long.
issues: @traderbren $BLUE I got the blues because I sold big $BLUE (Stopped out)!
DAN: $BLUE -- after a gap down this morning (not a big deal...unless you're fairly heavy in the stock, which I am), BLUE is up nearly $3 bucks. Buyers remain interested at $200 bucks.
Robert1965: @DAN $BLUE what is a good entry got stopped out today
DAN: @Robert1965 $BLUE Sorry Robert. Just saw your post. I'm just holding the stock. Because it's a bit of a speculative trade (just a stock that I want to hold for a while), I'm just looking at the 50-day moving average. As long as the stock remains above that moving avearage, I'll continue to hold it.
rachel: ...
9. $BLUE – speculative hold...that's still being bought.
10. $APH – tightening above $90.
11. $ALTR – IPO. Set alert at $27.60.
Growth Stocks
12. $DOV -- bear estimates. More than 2x average volume.
13. $BLD -- squeezing.
1 ...
DAN: $BLUE is perking up this morning. Forming a 4 day flag pattern after a $200 breakout. This is, to my knowledge, the last CAR-T stock that hasn't been acquired by one of the big dogs.
issues: @DAN $BLUE OK thanks. We are holding it.
woodman: @DAN $BLUE - I remain long this one. It's expensive, compared to, say, where $JUNO was, which may be hindering a buyout.
grcjr: @optionswealth #market $IBB $BLUE - I have a smallish position in the $IBB which has worked so far. I also have a small spec position in $BLUE. The bio area is just too tough for me without our bio wiz posts. Thanks for your daily posts.
DAN: $BLUE -- Blue Horseshoe continues to like Bluebird Bio as an acquisition target.
baronp0329: @DAN $BLUE - Yes, $BLUE looks good! Avg cost is 93.25. Did you add more yesterday? what price should I adjust my stop loss to? thanks.
tsogles: $BLUE rising out of mild squeeze
rck89: @DAN $BLUE You're dating us! Great phrase from a great movie. This was the first "Wall Street" movie...correct?
DAN: @baronp0329 $BLUE Yep. And bought a bit more this morning. No more buys from me. My stops on this are just a bit below $200. Since I have a pretty big position, I need to keep a relatively tight stop on it so that I am not risking a lot of dollars. The bigger the position, the tighter the stop should be. And the challenge is in balancing the amount of dollar risk you are willing to take against the tendency to put the stop so close that you are highly likely to get stopped out, even though there's nothing wrong with the stock. That challenge is easier described than it is to overcome. Dan
debeers: @DAN $BLUE -does this mean that "greed is good??"
Robert1965: @DAN $BLUE good stop reached 200.20, what was the stop I am guessing 199.00
baronp0329: Today closed a lot to lock in profits. $BLUE, $BX, $FND, $BAC calls. Yesterday at the close, STC $THO calls, $COST calls, $EA calls, $IIIN calls, $AKS calls. Just bought $IWM Feb Puts and $QID in case the market has a couple of down days.
Gary: ...
$BLUE – buyout candidate. My suggestion – if you are in this stock b/c of a potential buyout, then have a position size that allows for substantial pullback in this stock without doing too much damage. Look at JUNO – it ...
shoredriver: @Gary $GLD $AEM $NEM $SPX $DJI $NDX $TREX $SUM $LOPE $CARA $BLUE $INTU $PIRS $THO $PRAH $CZR $CTRL $TWTR $GWPH $FAST $NAV $YELP #Notes WOW....notes look great....Rachel better look out......@Dan thanks for finally firing up some focus on the pot stocks...
Visit the Trading Forum to join in the discussion.
| | |
| --- | --- |
| Stock Price | $USD 188.15 |
| Change | 0.61% |
| Volume | 590,606 |
bluebird bio Inc is a clinical-stage biotechnology focused on transforming the lives of patients with severe genetic and orphan diseases using gene therapy products. Its products portfolio consists of Lenti-D; LentiGlobin; and SCD.
Request Video of BLUE
Already a member?
Sign in here.
Earnings
August 1st, 2018 - 2018 Q2 Earnings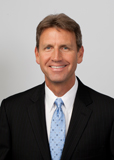 Dan Fitzpatrick
Stock Market Mentor gives you EVERYTHING you need to succeed in the market; all in one place. How easy is that? Dan Fitzpatrick and his elite community of traders share trading ideas, strategies and much more. Dan Fitzpatrick--a world class Technical Analyst, trading coach and regular CNBC contributor--gives you access to all of this with a 14 day FREE membership. Get started TODAY and start trading better TOMORROW with the following premium content:
Nightly video Strategy Sessions with a game plan for tomorrow
Got a stock you want Dan to look at? Just ask.
Patent pending video alerts instantly delivered to you when one of Dan's trading signals is triggered. This is not your typical price alert. This is a short video explaining the action you need to take to make money. No more "Woulda, coulda, shoulda"
Access to over 55,800 stock analysis videos
Access an ever expanding library (55,800) of educational videos that will save you time and make you money
Join a team of friends and traders that have one thing in common; a burning desire to succeed.

Become a Member Today!
Gain immediate access to all our exclusive articles, features, how-to's, discussion group and much more...
Satisfaction Guaranteed!
Your Stock Market Mentor membership comes with a 14 day, no questions asked, 100% money back guarantee!