The Blackstone Group L.P. Representing Limited Partnership Interests (NYSE:BX)
Bands Volume 200 SMA 50 SMA 20 SMA Videos Alerts Articles Events

DrScience: $BX Never seen this pattern before. Another day like today, and I'll add a picture to the Rorschach Test.... I see the raising of the Titanic.
inthesticks: @DrScience $BX LOL!
DrScience: $BX reported triple profits, but missed the street expectations. Stock popped from VS at the 50 DMA on the news. Conference call later today. FD: Long JAN 28 calls, short APR 32 Calls that should expire tomorrow.
Sher: $BX - Believing earnings would be strong, I triple-downed on my June call position (2 days ago), which was 78% in the red – A goof, since I actually only meant to double down (one of my rare good screw-ups!) - Reported this morning - Impressive beat on all fronts... $V - Squeezing to the upside - May call position up 33%, today - Earnings A/C and estimates are strong (see 2-18-17 post) - $AXP up 5.5%, today, following their ER - Suspect $V will follow suit, tomorrow.
Sher: $BX – This has been in the commode, forever… Report Thursday and projections are strong:

Current Quarter vs. Prior Year:
For the first quarter 2017, analysts estimate BX will earn $0.68 non-GAAP per share, an increase of 118.32% over th ...
Henry: $BX #K-1 I asked about this the other day. Thanks but i knew I could sign up for email notification. Their website changed yesterday and K-1's will available Mar 24th, they expect. Not what I would call the middle of March, but maybe they use HAIN's accountants
Henry: $BX #K-1 When do these guys usually release their K-1, they are holding my tax return up?
Squid: @Henry $BX #K-1 Their website says it will be available mid-March. You can ask to be notified when it is available and download it rather than wait for the mailing.
traderbren: $BX - The Blackstone Group L.P $BX is up 4% after Barron's said the company is "raking in far more money than its peers," and shares have 40% upside.
SusanW: @traderbren $BX I was happy to see that article! I am long.
mopick: @SusanW $BX Same here, was getting concerned about their poor performance recently.
Bridget: ...
$IBN $BX - some financials gap up on big volume
$CMCM - day 2 of thisshort squeeze
$WYNN is making a strong move today. Back up at previous resistance. Seeing some buyers come in here as it breaks above $104.
$HUBS is breaking to a new 52 week high ...
Aragorn: @Bridget $MBLY $INTC $DLPH $BABA $YHOO $USCR $LEA $VC $MPWR $TER $CALA $PLSE $AUPH $LAZ $AON $TAL $LRCX $AEIS $ANET $FIZZ $SYK $LOGI $VEEV $SYMC $SIRI $IBN $BX $CMCM $WYNN $HUBS $TWNK #ipo Thanks Bridget these would be more useful at 9:31 AM thanks again
mopick: @Sher $OCLR $T $CX $BX $VLO You still in $BX?? Thanks!!
mopick: @Lou $STWD Any others in the high-yield space you can suggest? We seem to have many of the same; namely, $CLNS, $NRE, $ETP, $ETE. Also, have some $AMLP, $BX and some $AI.
Lou: @mopick $STWD $CLNS $NRE $ETP $ETE $AMLP $BX $AI - sorry, no. I'm generally not a current yield investor though I hold the ones you mentioned. I mostly look for LT holdings and appreciation. I purchased all of the names mentioned for LT cap gains and the yield helps to achieve that. @jan2138 is your man for the #yieldhogs.
mopick: @Lou $STWD $CLNS $NRE $ETP $ETE $AMLP $BX $AI #yieldhogs OK, Lou, thanks!
Sher: ...
$BX - Doing the same here - Slow bleed in this one has been beyond agonizing for a couple of my March call positions - Today's flush reversing and 50-day MA looks like it will hold as support... major "hopium", on this one!

$VLO - Long Ma ...
Sher:
$OCLR $T $CX $BX $VLO

$OCLR - Correction... Short shares have increased by 18% not decreased, as noted in earlier posting - Had I read that correctly, I would have held off on opening a position (long April $9.00 calls).

$T - Nice bullish reversa ...
Sher: @DrScience $BX - Not to be a 'smartmouth', but what year did you buy these calls?
DrScience: @Sher $BX Original purchase 6/7/2016 - Bought JAN 2018 28/JUL 2016 28 Diagonal Call Spread @ 2.25, Sold call against until rolled to JAN 2018 30 Calls in December. Most recent... 1/4/2017 - Bought JAN 2018 30/FEB 30 Diagonal Call Spread @ 1.15 on Jan 4, 2017, Rolled FEB30/FEB 32.5 @ -.73 for cost basis on this lot 1.88
DrScience: $BX continuing to squeeze, now 4%, near the 50 DMA. I'm long JAN 19 2018 Calls @ 2.25. Will add on a breakout.
Sher: @dcphinney - $BX - Just saw your 'Bruce Kamich' post - Thanks so much!
Bridget: $BX seeing a nice bounce here at the 20MA. This has been in a nice stair step pattern and looks like this recent pullback is done.
judysteiner: @Bridget $BX own that for the growth and great div
Sher: $ETFC - Someone just bought 5,000 April $39 calls @ $1.03 - OI of 75... $UPS - Climbing out of the abyss... Long June $105 calls (Bought before the big plunge, of course!) $VLO - BTO Mar. $67.50 calls @ $1.78 (Thanks to @DrScience for posting, yesterday) $BX - Catching a bid, finally - Distressed owner of Mar. (a boatload) and June $30 calls - June's are back in the green - Though still underwater, March position is up 41%, today (thank God!) $FCX, $T - Getting crucified on long Mar. calls in both...
Lavrock: @Sher $ETFC $UPS $VLO $BX $FCX $T - $ETFC - TOS reports this trade as part of a spread. I see a couple of other large trades with the 36 calls and the 40 calls. This looks like the opening of a butterfly (perhaps unbalanced) with the long strikes at 36 (2,000) and 40 (750) and the short at 39 but that is merely a guess. There also was a trade of 1,423 calls at 41. The 1.03 price for the 39 calls was midway between the bid and the ask which by itself makes it difficult to determine whether this is a bullish or bearish trade.
orpheusredux: @Bridget $BX I was already in with shares and JUN call spreads and bought more of both today because of the positive action. Love the dividend.
dcphinney: @Sher $BX tech analysis by Bruce Kamich. http://realmoney.thestreet.com/articles/02/13/2017/blackstone-group-breaks-out-base-pattern
Sher: @JJT1 $NUGT $SAND $HMY $GSS $T - Thank you - I know, same for me - I've also taken a beating on my $CX (bought day before "T" waged verbal war with Mexico, $FCX, and $BX (all Mar. calls) - I'm close to 'throwing in the towel' on long call positions...
Sher: $FCX - March call position getting crushed, this morning - Stock down 5.1% - I realize the Indonesian export standstill could be problematic, if it can't be resolved, but today's sell-off seems like overkill - "T" just needs to call one of his "many Indonesian friends" and 'poof', problem resolved... $UPS - Feeling better about my June $105 call position, which got 'creamed' due to my ill-timed entrance - Should have added to, yesterday, but wanted to see what potential impact $AMZN earnings might have - No luck in adding to position, yet, this morning. $BX calls (Mar. and June) have been all over the map, of late - Not sure I understand why these are so volatile...
JJT1: @Sher $FCX $UPS $AMZN $BX Maybe $BX chopping around because CEO in charge of White house meeting and they've been interviewing on CNBC.
DrScience: @Sher $BX This isn't an easy stock to understand, especially through options. Blackstone Group is involved in many different sectors, and asset classes. As traders try to handicap contributions to the bottom line in each different asset, the value of options will respond, at times, contrary to the short-term trajectory of the market. The trick is follow the trend, and hedge specific asset classes where the company's assets under management are more concentrated. This is best accomplished by quantifying historical short-and middle-term volatility correlated with different industry/sector/asset classes, compare against similar future short- and middle- term implied volatility, and... Buy low, sell high! Or, add to positions and sell premium in the relevant timeframe against positions based on volatility expansion/contraction.
PJMR11: @DrScience $BX This is one I have held for some time and added on a recent pullback You need to be willing to deal with wide swings during the day. I keep it in my Dividend Portfolio so I can handle these swings. As long as I stay green overall, I will be happy with the dividend.
Sher:
$INVH (BX's REIT IPO) – Bought common, yesterday, @ $20.20 (Volume, 30-plus MM shares) – 2.6 MM shares have traded this morning.

$T – Wow… my March $41 calls are tanking, bigtime (down 43%)! Should have listened to my ...
steve71: @Sher $INVH $T $BX $NVDA $MU $UPS "I picked the wrong day to give up sniffing glue." Lloyd Bridges - Airplane
Sher: @steve71 $INVH $T $BX $NVDA $MU $UPS - No kidding!!
Bridget: @Sher $INVH $T $BX $NVDA $MU $UPS You're being too hard on yourself. We aren't going to be right ALL the time and just because a position goes down doesn't mean you're wrong. I think $BX will be fine, the pullback today is likely just due to the ex-dividend. The trend is still up. Yes, you may have closed $NVDA and $MU early but if you were happy with your profits then it was still a good trade.
rem2088: @steve71 $INVH $T $BX $NVDA $MU $UPS "Looks like I picked the wrong day to give up smoking." Lloyd Bridges - Airplane
mopick: @Sher $INVH $T $BX $NVDA $MU $UPS - Wow, wonder why the drops in $T & $BX? I don't see any interest rate moves to account for it. Had considered $BX but already have $BXMT which is less interest rate sensitive. "Hangman Doji" - love those terms!
JJT1: @Sher $INVH $T $BX $NVDA $MU $UPS I am there with you in pain with 41 and 42 Calls. Good news is at 50 day SMA and maybe that will provide support for a bounce...
Sher: @Bridget $INVH $T $BX $NVDA $MU $UPS - Thanks for the pep talk... I really need it! I probably should be trading stocks and not calls - My timing with the latter has been just awful, of late...
Sher: @JJT1 $INVH $T $BX $NVDA $MU $UPS - Somehow I always feel better when you're in trades with me - Well, not 'with me' but you know what I mean...
JJT1: @Sher $INVH $T $BX $NVDA $MU $UPS Thanks. It's because I usually share your same thesis on entry. On $T there just seemed to be bid built in like someone big was building a position. Maybe same fund now taking profits? Marketedge still has this at Strong Buy. I will wait and see how 41dollar level plays out...
jpmd349: @Sher $INVH $T $BX $NVDA $MU $UPS do not beat yourself up. Options and stock are not the same and timing of the options is like threading a needle
orpheusredux: $BX looks like it's ready to push higher past resistance. And it pays a fat 6.7% divvy. I'm in with shares and JUN calls. Up >2.5% today.
DrScience: @orpheusredux $BX And I'm selling FEB 32.5 Calls to cover and lower my cost basis. Stock goes ex-div tomorrow. Gotta own those shares by the close today to get the .47 divvy.
orpheusredux: @DrScience $BX Ah, I didn't realize today was the date. That explains the pop. Thanks, DS.
Sher: ...
$BX - STC Feb. $30 calls for $1.52 & 36% profit - Forgot to pull prior sell order - Also long June $30 calls - Crazy price gyrations, call-wise, since reporting this morning – Noted the 13G filing by Blackrock, revealing a 6.4% stake &ndas ...
JJT1: @Sher $T $FCX $MU $BX $NVDA $T I bought this on earnings gambit thinking DirecTV acquisition would boost and options were cheap. I was wrong but no harm. Today hit Parabolic SAR (Bullish buy signal) on daily and Marketedge has at Strong buy. I have Feb 41 calls and 42 calls. Good luck to us!
stevef214: @Sher $RH $RES $EPE $INSY $EGLT $CZR $BX $VALE #Schwab_option_update, Was that an update for the specific stock or is it a general options update? I am wondering how to set my account to receive it.
Sher:
$BX $RH $RES $EPE $INSY $EGLT $CZR $VALE

$BX - STC Feb. $30 calls for $1.52 & 36% profit - Forgot to pull prior sell order - Also long June $30 calls - Crazy price gyrations, call-wise, since reporting this morning.

$BX - 13G filing by Blackr ...
champ: @woodman $FNMA --The news yesterday was an article by WSJ ...that Blackstone $BX has secured support from Fannie Mae over debt. I have positions with $FNMA and $FNMAS
woodman: @champ $FNMA $BX $FNMAS - what is the difference between FNMA and FNMAS (besides the clear chart breakout for FNMAS).
champ: @woodman $FNMA $BX $FNMAS ....one is a 8.25% PFD...since 11/1 $FNMAS has more than doubled in price from around $4.00 to $8.87 as of RHRN.
vfr777: @woodman @champ $FNMA $BX $FNMAS bought $FNMA at $4.02 (a bit late in the day but I'm glad) and it is now moving up with conviction. $FNMAS not doing the same. Thanks for pointing them out.
champ: @vfr777 $FNMA $BX $FNMAS --- Have to see...how they do in the morning...$FMCC is also up...it was that post from the WSJ Article ...I think...?...I don't see anything else but I have not check the Trump site..today... no time....out...I'm late for a meeting.
Sher:
$BX - STC Feb. $30 calls for $1.52 & 36% profit - Forgot to pull prior sell order - Also long June $30 calls - Crazy price gyrations, call-wise, since reporting this morning.

$BX - 13G filing by Blackrock - 6.4% stake

NYSE top 3 shorts (as of 1-13 ...
Sher:
$BX - BTO June $30 calls for $1.94 - Noted volume of 11,599, today, versus OI of 3,988.

Update on $FCX - Blackrock filed a 13G/A this morning...

$BX – Added to Feb. $30 call position @ $.95 – Playing catch up (hopefully) – Should ...
DrScience: $BX appears to be holding the breakout level at $30. I suggest starting/adding to stock position on a move above $30.30. For option traders: Longer-term position: JAN 19 2018 $30 Calls @ 2.85 Shorter term position: FEB 17 2017 $30 Calls @ 1.10 Earnings are set for 1/26 BMO, so a hedged position might be prudent. Hedged position: JAN 19 2018 $30 /FEB 17 2017 $32 Diagonal Call Spread @ 2.50 - or - Speculative position: JAN 19 2018 $32 /FEB 17 2017 $34 Diagonal Call Spread @ 1.95 Be aware that the above suggestions carry no downside protection on an earnings miss, and if results propel the stock a dollar above the short FEB strike, it will begin to drag on profits, and a rolling strategy will be necessary.
PJMR11: $BX Approaching 31 after PB this morning
Sher: $YELP - Out with small profit - Forgot to pull prior sell order - Options were seriously underwater, so content to exit in the green. $BX – STC Jan. $29 calls on Fri. – In @ $1.20/out @ $1.72 – Still long Feb. $30 calls. $SBUX – Bullish reversal continues – Jan. $57.50 options spiked 126%, today – Took advantage & closed position, this morning. $PBR – STC Jan. $20 calls for nice profit. $YELP – Entering phase 3 – Long Jan. $40 calls which are up 53%, today.
PJMR11: $BX Continuing to run
DrScience: $BX large move over the past 3 days. Another one trying to break out above 52-week high set yesterday.
bwcarnation1: $BX buying interest day 2 recent 50 cross of 200dma
dcphinney: Mentioned this Tuesday, $BX up again. I imagine it pushes back from 30 but there's some power in the move.
Henry: @dcphinney $BX The reverse of the adage that stocks take the elevator down and the stairway up
PJMR11: @Henry $BX Nice dividend too Hold full position.
PJMR11: $BX - if it holds $29.80, this may go much higher. Chart looks favorable
Aragorn: @dcphinney $BX I wish I saw your post this bounced off the 100ema and this looks really strong today - day 3 so no touch for me. That hammer on 12/30 was a nice signal for Tuesday
dcphinney: @PJMR11 $BX Yowza.
bwcarnation1: $BX running new 52 wk hi
PJMR11: @dcphinney $BX Thought I might have been late but looks like blue sky ahead. Of course, I will jinx it by saying that!
Sher: $BX – Whew! Wild ride on this one – Long Jan. $29 calls with average cost/share of $1.20 – On 12-30-16, the closing price on these was $.14, but the daily chart reflected a definitive 'hammer' candlestick, signaling a 'long-awaited' reversal - Current ask is $1.54 (HOD @ $1.69). $AKS – Added to long Jan. $10 call position @ $.95, resulting in ave. cost per share of $1.10 – Position finally back in the green. $T – BTO Jan. $42 calls, yesterday, @ $1.02 – Added, today, @ $.83 for ave. cost/share of $.94 – Have really botched trading this one by exiting prior call positions w-a-y too early – Made decent profits, but left literal thousands on the table. $MSFT – Getting clobbered on Jan. $62.50 call position, despite fact the stock is currently trading @ $62.41 – Obviously overpaid for calls, mid-Dec. – Agonizing slow bleed since - 20-day definitely needs to hold...
dcphinney: Hello from the noob. Thinking $BX and $LRCX looking interesting for different reasons, but charts looking favorable and fundamentals potentially strong.
Lou: @Robert1965 $ETE - many here will tell you that I'm biased as I've been touting $ETE here for many months, but I believe that 30 days from now, after all of the pending catalysts are behind us, today's price will seem like a bargain. By then the DAPL will have been fully approved, the $ETP $SXL merger completed, the the rumored cash infusion transaction with $BX likely in place. At minimum, I'd add some now and look for a lower entry (IMO not much lower likely) in the future. I'm way overloaded so I'm not adding, but I see no reason to wait.
Lou: Popping back in to reply to a question by @mopick concerning $NRE - I'm still long and now longer, having added today at 12.19. This stock is dead in the water until after New Year. Tiny volume today as a few weak hands are finding that buyers are on Xmas - NY break and no one will make a BO offer during this season and CLNS can't until after merger. My confidence is unchanged and, as I've stated, I'm patient. As for $ETP the rumored $BX deal has energized the shares. However, if a deal were to be made $ETE would be the bigger beneficiary. It is the GP of the MLP, won't have to waive or defer any distribution rights, and will continue to manage the business. The pop today reflects this view, at this writing ETP is up 2.7% and ETE 5.4%.
Robert1965: @Lou $ETP $BX $ETE Have you added any $ETE, I noticed that it went close to your $20.00 mark a couple of times and backed off to 18.74, I added at that. When the $BK merger was announced EPT sank stopped out at 35.25, any thoughts on a good reentry point
Sher: ...
$BX – BTO Jan. $29 calls @ $1.60 – Probably should have passed on this one…

$RMBS – STC Jan. $12 calls (forgot to cancel prior sell order) – 52.9% gain in 2 days, so ok with exit – Still holding shares – M ...
steve71: $APO $ARCC $ARES $BX $CG $KKR $OAK Private Equity names are having a day. The very general model for these names is to acquire private companies, polish them for 5 years, then resell to other PE or take them public. As assets are being re-priced in this market, the PE holdings are suddenly worth more. All pay excellent dividends. Earnings reports can be a problem because the returns are extremely lumpy over time.
traderbren: $BX -- looks constructive here.
woodman: @traderbren $BX nice.
DrScience: @traderbren $BX Anticipating a run into the end of the year, take a look at JAN 2018 28 Calls @ 2.20 or JAN 2018 30 Calls @ 1.50 that you can, maybe, sell JAN 2017 30 calls against to lower your cost basis.
tigerjohn8: @traderbren $BX looks good. think i'll buy a little. Thanks!
champ: $BX @ $27.56 HOD -- A lot of positive news coming out of the conference yesterday ....moving the stock higher....Conferences most always move stocks....stocks just don't move by themselves....they need news ....all stocks...need to see the report....the stock should move even higher.....I'm spec swing long.
cmaxwel1: @traderbren $BX (added, thanks)
cmaxwel1: @champ $BX (Added Thanks :)
Motorman: @champ $BX long calls or stock, I do have a small position from a year ago
DrScience: @champ $BX Note that stock is NTB, so shorts may be wanting to throw in the towel. Could be quite rewarding off the 200 DMA. JAN 29 Calls: Volume 10208 against 6891 OI.
tejas7: @DrScience $BX I have that drawer full with Jan 2018 25 calls thanks to you. At last this ticker moved.
DrScience: @tejas7 $BX Yep! That sock drawer has all styles, sizes, and colors. Some aren't in vogue when you buy them, but we know that sooner-or-later, they come back in style. The key is to keep the moths from eating them while you wait. :)
Wolf: $BX #Dividend Take a look at the dividend history if this is of concern. It is all over the place from .21 - .89 over the last 2 years.
DrScience: @Wolf $BX #Dividend Not actually a dividend but a K-1 distribution, some of which may be a return of capital. Volatile because it's based on quarterly earnings of the partnership. Their motto is: You get a piece of the action when we decide you get a piece of the action. Capiche? :)
Wolf: @DrScience $BX #Dividend Yes. Those are fun at tax time. Guess you have to pay taxes even in a IRA now as "unrelated business income"..
Sher: $BX – Jan. $26 calls are up 86%, today, stock is up 5.1% - They've bought up 50,000 homes since the great housing recession, converted them to rentals (Invitation Homes LP) and are going to be filing an IPO for the company early next year – So glad I got back in this one… $T – STC Jan. $39 calls for 48% profit – 5 days ago, this position was down 58% - Thought stock was going to pullback during Senate hearing… not!
champ: $BX and $WDC....OUT....1/2 on both now ...taking profits....like I always do on All my positions. Going to let the other 1/2 on both work but with trailing stops. Had a Nice run...
Robert1965: @champ $BX $WDC Thanks for your posts on $WDC, was going to ask yesterday mid day good point to add but added in the after hours, out all at $69.25, just now, only had 200 shares
DrScience: $BX JAN 29 Call Volume ballooned from 10208 to 37364 against 6891 OI on this 8% move.
Sher: ...
$BX – STC Jan. $26 calls when they jumped up 95%, this morning (they're now up 143%) – I have this stupid "bird-in-the-hand" mentality - I even posted, yesterday, that the handle was resolving on the daily chart C&H ...
JJT1: @Sher $T $V $BX That's impressive fortitude on $V. I saw move today but was scared out of week ago. Still have $T Jan 38 and 37 was to fast through 39 to get but may add 40 on tomorrow weakness?
Visit the Trading Forum to join in the discussion.
| | |
| --- | --- |
| Stock Price | $USD 31.52 |
| Change | -0.25% |
| Volume | 3,227,210 |
Blackstone Group LP is an alternative asset manager and a provider of financial advisory services.
Request Video of BX
Already a member?
Sign in here.
Earnings
October 26th, 2017 - 2017 Q3 Earnings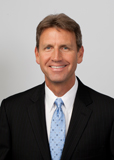 Dan Fitzpatrick
Stock Market Mentor gives you EVERYTHING you need to succeed in the market; all in one place. How easy is that? Dan Fitzpatrick and his elite community of traders share trading ideas, strategies and much more. Dan Fitzpatrick--a world class Technical Analyst, trading coach and regular CNBC contributor--gives you access to all of this with a 14 day FREE membership. Get started TODAY and start trading better TOMORROW with the following premium content:
Nightly video Strategy Sessions with a game plan for tomorrow
Got a stock you want Dan to look at? Just ask.
Patent pending video alerts instantly delivered to you when one of Dan's trading signals is triggered. This is not your typical price alert. This is a short video explaining the action you need to take to make money. No more "Woulda, coulda, shoulda"
Access to over 49,600 stock analysis videos
Access an ever expanding library (49,600) of educational videos that will save you time and make you money
Join a team of friends and traders that have one thing in common; a burning desire to succeed.

Become a Member Today!
Gain immediate access to all our exclusive articles, features, how-to's, discussion group and much more...
Satisfaction Guaranteed!
Your Stock Market Mentor membership comes with a 14 day, no questions asked, 100% money back guarantee!