The Blackstone Group L.P. Representing Limited Partnership Interests (NYSE:BX)
Bands Volume 200 SMA 50 SMA 20 SMA Videos Alerts Articles Events

bRobert: $BX Double bottom. Higher bollinger low. Long stock/calls. Added with stop below
cmaxwel1: bRobert $BX what is you next buy point.?
bRobert: @cmaxwel1 $BX I have a long term perspective . I don't trade Bx. You can buy now with a stop 31.4 A 3% risk if you have the can't help its and need a piece. There's a gap below 31 and it's trading below 50d currently. A short setup possibility. A safer entry would be waiting for the stock to recapture the 50d with a stop placed just below. Longer term target 40+ from weekly.
Bridget: $BX breaking down on volume rhrn
bRobert: @Bridget $BX Very long term hold. Potentially retesting breakout area $31 or gap $29.50 area.
Bridget: Notes: Many stocks breaking down from squeezes. $IWM and RUT hit hard. VIX up big. Market is looking very toppy. $XLF doesn't look too bad but $KRE is much worse $XLI and $XHB breaking down Breaking down- $W $NTES $CRM $BX $AMGN $IBB $CELG $SMH, also $AVGO $TTD $ARCC $GLW $MDSO $MELI $VEEV IPOs INVH PLNT
bRobert: $bx Tight sideways consolidation. Close to rising 50d. Waiting for next leg up. Long stock/calls
Sher: ...
$BX – Initiated Sept. $33 call position @ $1.28/share.

$WPX – Went long stock based on significant inside bar reversal, Friday.

bRobert: $BX $GS $JPM BX GS Nice bounce off support. JPM top of range. Measured move $105+ trigger 95
bRobert: $BX Good entry/ ADD off 50d
cmaxwel1: @Henry $FNMA ( I saw this yesterday, he was fired up, giving money to $BX, instead of family's.
bRobert: $BX successfully retesting breakout area . Will add above $35+ phase 3. Long term target $45
Forexpro: @bRobert $BX Thanks, bRobert, I was hoping to add lower, doesn't appear that I'm going to hit my level - which wasn't dramatically lower - any time soon. Guess I'll sit with what I've got, for now. Hope you're faring well; all the best!
cmaxwel1: @bRobert $BX (I sold 1/2 at $35, I would like to see it lower before I add again).
bRobert: @cmaxwel1 $BX You may not get the opportunity. This is a holding stock for me. $10% + . dividend. Outstanding growth. Up over 50% past year. Options were/are very cheap. Bought a put spread for 2 bits.
cmaxwel1: @bRobert $BX (34.56 limit order in)
cmaxwel1: @bRobert $BX (breaking down).
bRobert: @cmaxwel1 $BX We must be looking at different charts. I read the tea leaves differently
issues: @bRobert $BX What surprised me was that they missed earnings (Zack) .62 to .59 actual! Yet the stock is up. That's a strong signal. I am considering buying it. But as I read the other folks comments, I may wait for a lower price. I was glad I sold $AAOI yesterday with a great profit (also sold $YRD with a great profit!) but sorry I sold ATHN. $ATHN had missed the prior two reports but beat big time yesterday (.07 to .28 actual) WOW! Looking at the chart $AAOI may have more gas in the tank. Just thinking, ok? I haven't bought it back..... yet..... thinking..... thinking....
bRobert: @issues $BX $AAOI $YRD $ATHN Bx . had massive year over year revenue growth. They are expanding into other lucrative areas with the opening of new funds ( billions from Saudi's among others) And a 10% kicker. If corporate tax reform evolves, that will add lighter fluid to the bonfire They will change from LLP to regular corp. This will attract a throng of funds unable to invest in LLPs and individuals reluctant to file another tax form.
cmaxwel1: $BX dropped after earnings, Waiting to pick up again. Sold at $35 before close yesterday.
bRobert: $CX . $MLM . $EXP . $BX CX added to long stop 9.70. MLM EXP .Strong earnings growth. consolidating below 50d . Watching for run to begin
steve71: $BX $ARES $FND cmaxwel1 mentioned Blackstone, down slightly after earnings. With a constructive chart and a 10% yield, any dip seems an opportunity. Private equity should do well as they sell portfolio companies into an inflated market. The PE firms are swimming in cash as big investors look for yield. The problem is where to invest. Ares reports 8/4. Their $FND IPO was a huge success for them. Their cost basis makes that one investment a ten bagger. Unfortunately they also acquired Neiman Marcus in 2013. Not so good.
mopick: @steve71 $BX $ARES $FND Agree with you on $BX. Sold half of my position yesterday. As expected, they were a bit short on earnings but exceeded on revenue. Looking to add once the stock shows some strength.
Bridget: #Notes: earnings moves today: $QCOM $KMI - gap and run down $AXP $PM $AA - unchanged $BX - down a little $SNA - bearish engulfing candle $ABT - breakout $CHKP - gap down $XLE - small pullback today $XLV $XBI - breaking out $GILD - moving higher after flag, expected move to $77 $JNJ - back up to highs $JAZZ - trying to breakout breakouts: $ABBV $FIZZ - phase 3 $THC - day 2 $RCL - new high $AGN - almost holding above $250 $MTSI - nice volume today $ESIO $HIMX - day 2 $HD $LOW - down on news $AKCA - #ipo on a tear $RACE - hitting $100 earnings after close: $V $MSFT $ISRG $EBAY $SLB
Sher: Just FYI… Short interest recap on a few forum stocks (insomnia entertainment): $RES – 57% - 16 DTC $AAOI – 53.76% - 4 DTC (days to cover); $LITE (for comparison) – 9.9% - 3.7 DTC $CRR – 52.36 – 12 DTC $SHAK – 52.09% - 13.8 DTC $CZR – 45.97% - 16 DTC $NTNX – 45.89% - 3.5 DTC $LGIH - 43.57%$ - 20.9 DTC UBNT – 42.06% - 17 DTC $RH – 41.46% - 4.5 DTC $NVDA – 26% decrease in short interest – Now negligible… $JBLU – 12% decrease – Negligible $BX – 11% decrease - Negligible $JD – Negligible
bRobert: $BX Squeeze breakout on daily/weekly. Reports tomorrow
Sher: ...
$BX – Reports B/O, tomorrow, and although I suspect it will be a good (maybe even great) Qtr, they tend to sell-off, following, more often than not – I'm out with a 73% gain – Yes, I've already left a few hundred on the ...
cmaxwel1: $BX looking for price to reduce share count before earnings, $35
bRobert: @cmaxwel1 $BX Puts are VERY cheap protection. Great dividend.
cmaxwel1: @bRobert $BX (kept 1/2). 4% profit on sale. Holding over earnings is risky.
mopick: @cmaxwel1 $BX Sold half my position. Has been a total winner so far. Difficult to beat their performance and yield of 10%!
cmaxwel1: @mopick $BX (all the other banks took a bit of a dump after earnings. ) Taking 4% gain on 1/2 , allows me to add lower if it goes there tomorrow following reports. I'm long on stock, but need to trade around position to limit risk of losing profits.
phgruver: $BX -- Took a small position via options. Looks like a breakout from a volatility squeeze, but earning are this Friday. Too much risk for stock ownership, but if it pops on earnings, the options will help pay for the stock. X-div. will probably be the end of next week (record date, Aug. 1).
mopick: @phgruver $BX Consensus seems to be that they're going to disappoint on earnings. Wm Blair lowered estimates to 57 cents vs 63 cents expected, although they admit it's tough to evaluate valuations of privately held companies. I've got a good profit on my existing position & thinking I might take some off prior to earnings release.
Sher: $BX - Rocking... Lovingly long Aug. $33 calls... $EEM - Back in Aug. calls, but this time at the $43 strike. $AUPH - Ha! My July $7.50 call position is up 500% - Have added, here & there, in a "bail water" fashion - Calls hit an AT low of $.02 on 7-11-17, so was expecting them to expire worthless on Fri. - They've regained Nasdaq listing compliance, but don't think that's solely responsible for today's 11-12% gains. $EEM – STC Aug. $42.50 calls, 37% gain - Anticipating PB, here. Metal ERs: $AA (Wed., A/C), CENX (chged. to 8/2/17, AC), $FCX (7/25/17, B/O) – Exuberant expectations for all - Long Sept. $CENX & Aug. $FCX calls.
DAN: @Sher $BX $EEM $AUPH $AA $FCX $CENX Nice move on $AUPH. Big winner today!! 8-) Ka Ching!!
bRobert: $BX $KKR Poking out
bRobert: $BX The smartest people in the room. Largest real estate holder on the planet. They're looking into investing in the storage space business in Hong Kong (and other Asian cities)where tiny apartments don't allow people to store their valuables.
Bridget: @Sher $S $JD $UPS $BX $EEM Thanks for the $BX idea. I took it.
Sher: @Bridget $BX - Money's definitely moving in EOD - I'll likely be adding...
Bridget: ...
$BX - breakout
$YY - breakout
$BEAT - phase 3, new all time high
$SYK - looks like phase 3
$MA/$V - both look strong here
$AMGN - flag, then continuation
$UPS - flag, then continuation
$KKR - breaking out of squeeze
$NXST - breaking out, nice volume ...
phgruver: @Sher $BX Nice find! I just checked the charts and the yield. I like what I see. Something of a sleeper....
Sher: $CENX - Back in, but with Sept. $17 calls, this time - Notably outsized OI at this strike (9,811) - Picture-perfect phase 3 move... $S - Partial fill (ridiculous) on Aug. $8 calls @ $.85... $JD - BTO Aug. $42 calls @ $1.85 - Also long $41 calls - They don't report 'till 8-10-17 and projections look pretty stellar - Looking for stock to return to prior $44 high as double bottom plays out. $UPS - BTO July 28th. $112 calls @ $1.88 - They report on the 27th. - Stock is squeezing to the upside - Looking for this to run up into earnings. $BX - 4-week squeeze breaking out to the upside... finally - Happily long Aug. $33 calls $EEM - Strong momentum continues - Aug. $42.50 long call position up 42%, today $JD - Added to Aug. $41 long call position @ $2.12, this morning - Double bottom & back above 5-day & VWMAs.
Bridget: $BX is breaking out of a squeeze
Bridget: Notes: Every sector was up today. Some rallies are getting old. IV is very high in many stocks going into earnings at the end of the month. Lots of breakouts but many have already run too far too fast. $CTRL $KEM $CALA $EEM - breakout on the weekly, wait for the pullback $Z - pullback to 50dMA, seeing capitulation today $PFPT - nice bounce off the 50dMA $LVS - at the 50dMA $WB - at the 50dMA $GLW - new all time high $BX - breakout $SINA - breakout $CHTR - starting to breakout $SYK - breakout $TRP - breakout on the weekly $TMO - breaking out $TRMB - starting to breakout, at a nice buy point $PYPL and $SQ both moving higher #IPOs AYX - too late now LNGG - new high JAG - nice pullback APPN - almost at a new high
jan2138: @Forexpro $BX: I was on the road yesterday and saw your post and one other about this ticker late last night. The mention of a 10+ yield caused me to stay up later to take a look at some of the fundies. I saw it is a K-1 generator which, as you may r ...
Forexpro: @jan2138 $BX Thanks Much, Jan2138, Excellent points all. I suspect that the dividend payout flows and ebbs as Steve decides to buy another floor in his building, or another painting to adorn the walls. Any billionaire can have a duplex; how 'bout a triplex? He already has the big house in Southhampton. Frankly, I pay my accountant enough that I want him to have more work; it gets me closer to breaking even on my retainer. Hope you're doing, and feeling, well; all the best!
jan2138: @Forexpro $BX Points well taken!
bRobert: @jan2138 $BX The stock is up over 50% . Any dividend is double bonus. If corporate tax reform ever takes form, bx will likely change from K1 to regular corporate status. This would attract tremendous buying interest from many sources
traderbren: $BX -- getting close to taking out prior high. Long calls
Forexpro: Re: $BX, @Billbled Hi, Friends, Not breaking out, but following a pullback to (almost) the 38.2 percent retracement (an expected move within an uptrend), this continues to push higher, on balance. It's having a decent day today, although it was doing better, earlier. Last earnings were on Apr 20, but the company has yet to confirm a Q2 report date. Current dividend yield is indicated at 10.4 percent. I'm pretty long, and looking to hold all or most into earnings. Billbled, the attached chart is from NinjaTrader 8. All the best!
billbled: @Forexpro $BX Thanks
mopick: @Forexpro $BX Am with you, Forexpro, on $BX. What's not to like, up 22% YTD, 41% YOY & pays 10.5%. I'll take that any day!!
judysteiner: $BX I ALso hold as a long termer
mopick: @judysteiner $BX Am with you on this one!
Sher: $BX - Added to August $33 long call position - Back above 20-day & VWMA $RF - Taking profits on $RF Aug. $14 calls, for now. $X – STC July $22.50 calls @ $1.82 & 26% profit… an 80% reversal of yesterday's low of $.98 – Out of all, currently.
Forexpro: @Sher $BX $RF $X Thanks, Sher, I added to a long $BX stock position today. If not now, when? I know, maybe tomorrow, but I have some room. I have fewer positions today than yesterday. Less money, too, one of those synchronous phenomena. Here's to Steve Schwarzman, and to us!
Sher: @Forexpro $BX - Amen to that!
Sher: ...
$BX - Added to August $33 long call position - Back above 20-day & VWMA

$RF - Taking profits on $RF Aug. $14 calls, for now.

$X – STC July $22.50 calls @ $1.82 & 26% profit… an 80% reversal of yesterday's low of $.98 &nd ...
Sher: $BSX – BTO July $27 calls for $1.30 $BX – Tight squeeze since 6-19-17 – Very long Aug. $33 calls $EEM – Back above 20-day and WVMA, ending phase 2 pullback – Substantially long July $41 calls & Aug. $41.50 calls. $JBLU – Nice cup formation underway - Long Sept. $22 calls – Airlines all up 2+% $RF – Perfect double bottom pattern (3-month daily chart) – Long Aug. $14 calls
audrina0904: @Sher $BSX $BX $EEM $JBLU $RF what was your entry on the $RF calls?
bRobert: $USG $BX USG Added to position. Leap calls. BX Very long. Will add above 34.1
Forexpro: ...
I took a fair amount of risk off after the bell this morning, and am left with, largely, yield hogs, corporate bond fund ETFs, and long positions in $EEM and $BX. I'm looking to add to the latter; I'm full up in $EEM, and just rolled short Jul calls ...
bRobert: $BX Squeezing. Watching Long holding stock/ calls . Will add with positive resolution. Alert 34.1
bRobert: $BX MASSIVE buying Jan 37 calls yesterday 33000+ open interest 2200. Long bx stock and leap calls
Sher: @bRobert $BX - Didn't catch the massive Jan. call volume, but did go long a bunch of Aug. $33 calls, yesterday... despite the prevailing "spread games".
DAN: @Sher $X $ABBV $BX $CARA Nice trades, Sher. 8-) Congrats...particularly on $X. Protect profits.
Sher: @DAN $X $ABBV $BX $CARA - You bet! Thank you...
Sher: $CARA - Closed share position earlier, accidentally, but profitably - Just added to July $20 long call position @ $2.90 (LOD, hopefully) $MGM - Phase 3 continues - Had added to long July $33 call position, yesterday - Up 31%, today - Just noticed big vol. in $33.50 calls... 5,074 volume against OI of 542. $JD - Momentum continues - Was late getting in this one - BTO July $41 calls, yesterday, @ $1.62 $X - July $22 calls up 50%, today... phew! Yesterday PM trades: $ABBV – Back in, but with Aug. $72.50 calls @ $2.10 $BX – BTO Aug. $33 calls @ $.98 - Squeeze leaning toward the upside... barely. $CARA – BTO July $20 calls; Still long stock
bRobert: $BX Closing nearly $14 billion dollar deal to sell Logicor real estate unit. It's a portfolio of European warehouse assets. The largest real estate deal in European history. These guys print money. The stock is starting to squeeze / sideways consolidation , approaching a rising 50d. Great yearly chart with $40 target. Will add to long position AFTER positive resolution . 10.5% dividend. Long stock/ leaps
Henry: $PAH rumors that $BX wants to buy a bunch https://seekingalpha.com/news/3275047-report-blackstone-pay-4b-50-percent-stake-platform-specialty
bRobert: $C . $BX Great weekly charts with high POTENTIAL long term targets BX $40+. C $80 Long term portfolio
bRobert: $Ed $bx Really impressive breakout Ed from squeeze + dividend. Bx. Squeezing. 10.5% dividend kicker
bRobert: $Bx $C BX bounce off 20d. Great weekly. 10.5% dividend . C bounce off 10d
mopick: @bRobert $Bx $C Am with you the $BX. Been a big winner for me.
bRobert: $LAZ $KKR $BX $MS Strong action. KKR LAZ coming out of a long base
bRobert: $BX Looking to add on pullback. Breakout on weekly chart with calculated potential $40 target 10.4% . dividend while you wait.
Forexpro: @bRobert $BX Thanks, bRobert, Doug Kass, who habitually accentuates any evidence that suits his (generally bearish) thesis observes that the private equity firms are getting hit. I don't find that at all surprising; the market for tech IPOs is likely to be a little more subdued for a while, and favorable tax code revisions might take longer, and be less generous, than was assumed back in December. $BX continues to be a leading firm run by ferociously smart people (they'll tell you so, even if you don't ask). Hey, Steve Schwarzman is Skull and Bones, just like Presidents 41, 43 and John Kerry. Who ya gonna call? My only caveat is that the stock, on the daily, still looks to have some gap filling to accomplish at some point. No position, at present, but I always have at least half an eye on it. Best of luck!
Henry: @MtChet $BX I must be looking at the wrong chart
Henry: @Bridget $BX Only if you don't count 2015
Bridget: $BX hitting a new 52 week high
Bridget: @Henry $BX oops, thanks for pointing that out. I meant 52 week high.
DAN: Some of @Bridget's notes to me tonight: $XLI $XLV - both breaking higher $BX $OLLI $CRUS $AMAT $MA - working $MON - continuing to breakout $WYNN $LVS $MGM $CZR $WYN - this move was much bigger than I expected $DLPH - new high, this stock is in the autonomous car space $GM $F - both seeing a bounce after this pullback $NSC $CSX - at all time highs $FDX - breaking out of triangle, a break above $200 would be significant $NLY - nice pattern, breakout on volume $LND - breakout after flag $OA - breaking out of cup and handle $CHGG - breaking out of squeeze $HRB - steady climb, new 52 week high $TCMD - #ipo at all time high (Short and Sweet). 8-) Dan
Matt0311: $BX tried to open a small position but my broker (IAB) doesn't accept the order. Anyone would know why that is? it mentions the order can only be closed in an IRA account, but that is where I tried to place the order from.
Won23: @Matt0311 $BX Might be because $BX is a limited partnership. I think there are rules against having LPs and MLPs in an IRA. $BX issues K-1s I believe instead of 1099's so you may not want it in a non-IRA either. Pretty messy at tax time.
PJMR11: $BX Been holding for some time for the Dividend. Moving this morning. Would love to hear others view of this stock.
Forexpro: @PJMR11 $BX Hi, PJMR11, From a longer piece in the WSJ over the weekend: "Saudi Arabia joined the parade of investors into U.S. public works by pledging a record investment with Blackstone Group LP. The country's Public Investment Fund agreed to commit $20 billion to Blackstone's new infrastructure fund in the latest push around the world by large investors to buy up airports, pipelines and other public projects, particularly in the U.S." I fearlessly predict that Steve Schwarzman will not die broke. Whether he'll leave any cash for shareholders is another issue. All the best!
PJMR11: @Forexpro $BX Thanks. I read the report but was just wondering whether I was the only one that thought it was worth holding going forward.
Henry: $BX One of the talking heads, maybe Finnerman was wishing they would convert to a C corp and lose the partnership status.
Forexpro: @PJMR11 $BX

Understood, PJMR11,

I've never been a huge fan of this stock, because Steve and Co. pay themselves as much as they want before there is anything left for shareholders. The stock has been underperforming the $SPX for a while, and the st ...
PJMR11: @Forexpro $BX $SPX Thank you. I was feeling that I would keep it unless I found something else that made sense. I have a full position (for me, that isn't a great deal of money) and I am slightly positive since I bought the shares. My thought is that if we get a decent move upward, I will sell 1/2 of my position and keep the remainder long term.
PJMR11: @Sher $BX Nice. I took 1/2 of my long position off.
mopick: @PJMR11 $BX Thinking of doing the same! Love the dividend, though!
PJMR11: @mopick $BX You will have time to get back in for the Dividend. Next ex-Dividend will be end of July
mopick: @PJMR11 $BX Noticed that Citigroup upgraded it to $40, for what that's worth. Think I might take advantage and jettison part of my position but otherwise I can't find anything intrinsically wrong the stock.
Bridget: ...
$BX - huge Saudi deal, gap and run, this could go much higher.
$FISV - working, breakout
$AA - building a base here, squeeze candidate
$ZBRA - new all time high
$PEP $KO $XLP - all look promising here


IPOs new highs
$USFD, $PI, $ICHR, $WTTR $HLNE
...
DrScience: $BX Never seen this pattern before. Another day like today, and I'll add a picture to the Rorschach Test.... I see the raising of the Titanic.
inthesticks: @DrScience $BX LOL!
DrScience: $BX reported triple profits, but missed the street expectations. Stock popped from VS at the 50 DMA on the news. Conference call later today. FD: Long JAN 28 calls, short APR 32 Calls that should expire tomorrow.
Visit the Trading Forum to join in the discussion.
| | |
| --- | --- |
| Stock Price | $USD 32.05 |
| Change | -0.37% |
| Volume | 1,996,900 |
Blackstone Group LP is an alternative asset manager and a provider of financial advisory services.
Request Video of BX
Already a member?
Sign in here.
Earnings
January 25th, 2018 - 2017 Q4 Earnings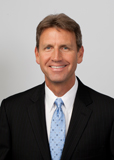 Dan Fitzpatrick
Stock Market Mentor gives you EVERYTHING you need to succeed in the market; all in one place. How easy is that? Dan Fitzpatrick and his elite community of traders share trading ideas, strategies and much more. Dan Fitzpatrick--a world class Technical Analyst, trading coach and regular CNBC contributor--gives you access to all of this with a 14 day FREE membership. Get started TODAY and start trading better TOMORROW with the following premium content:
Nightly video Strategy Sessions with a game plan for tomorrow
Got a stock you want Dan to look at? Just ask.
Patent pending video alerts instantly delivered to you when one of Dan's trading signals is triggered. This is not your typical price alert. This is a short video explaining the action you need to take to make money. No more "Woulda, coulda, shoulda"
Access to over 52,100 stock analysis videos
Access an ever expanding library (52,100) of educational videos that will save you time and make you money
Join a team of friends and traders that have one thing in common; a burning desire to succeed.

Become a Member Today!
Gain immediate access to all our exclusive articles, features, how-to's, discussion group and much more...
Satisfaction Guaranteed!
Your Stock Market Mentor membership comes with a 14 day, no questions asked, 100% money back guarantee!