The Blackstone Group L.P. Representing Limited Partnership Interests (NYSE:BX)
Bands Volume 200 SMA 50 SMA 20 SMA Videos Alerts Articles Events

champ: @bRobert $BX $HBAN $JPM $GS $BAC ---- #Top-Pick....$BAC --- I like all banks put my #Top-Pick in the sector is $BAC and it did outperform most all banks last year and 2018, is really going to be just the start, even at this level and I have posted, a ...
sierramp: $BX Blackstone has declared a quarterly distribution of $0.85 per common unit to record holders of common units at the close of business on February 12, 2018. This distribution will be paid on February 20, 2018 The yield is currently 5.34%
mopick: @bRobert, $BX, curious as to your thinking now on this one? Thanks!!
bRobert: $BX $HBAN $JPM $GS $BAC . These all work for me as long term holds. Great weekly charts with high upside targets. They will benefit from rising interest rates and increased market volatility. BX 5% dividend Target $45+
PRK: @bRobert $BX $HBAN $JPM $GS $BAC I am a very satisfied customer of $HBAN and have been for many years. Huntington also pays a dividend, has great customer service, and don't over do fees. At this time I have no position.
bRobert: $BX $HBAN WEEKLY breakouts and retests were positive Both with dividend kickers. Long term holds
KemoSabe: $BX - For those of you interested in $BX, that is one long cat tail today. Worth watching.
mopick: @bRobert $BX, where to add here?
bRobert: $BX Beats on top/bottom No surprise. Long stock/leap calls
bRobert: $BX Target 1 $41 then $45+ Add on pullbacks. 5% dividend kicker. Holding stock Long stock/leap calls
bRobert: $BX Very nice WEEKLY chart.
Alexander: @bRobert $BX Congrats on this one too!
bRobert: @Alexander $BX If you follow the weekly, you can sleep well at night.
mopick: @bRobert $BX, well done, my man! Despite all the ups & downs your reassurance kept me in this! The smartest guys in the room, right??
bRobert: @mopick $BX History bears this out.
bRobert: $BX cup & handle trigger throwback/retest resumption. Target 1 $41 Earnings tomorrow. Long term hold via stock/leaps
cmaxwel1: @bRobert $BX (Sold out yesterday with 6% profit). I'll wait to re-enter
Forexpro: ...
When I was a commentator at Reuters, I had to use the company's gerrymandered market information system, which was subsequently, slowly, inefficiently, and at vast expense, rationalized into a single offering, Eikon. A lot of people use Reuters' sys ...
bRobert: $BX Breakout /throwback. Targets $40 -45 Long stock/leap calls
Forexpro: Re: $BX, $HOV

Hi, Friends,

I've been lazy this weekend, and have just gotten around to idly glancing through Barron's. During some weekends, I don't even look at the "Fund of Information" column, but I'm glad I did so today, because it re ...
indigo1948: @Forexpro $BX $HOV $AIG - nice commentary. It certainly appears that duplicity, greed and arrogance are alive and well on the Street (as if they had ever gone someplace else).Have a great non-football weekend - we have many of these in Chicago recently but spring training approaches and the Cubs are actually very viable now. I am personally heading to Scottsdale March 9th for a look at some spring training games. All the best.
success: @Forexpro $BX $HOV $AIG here in Michigan we tape the Lions delete the losses, then watch the best victory with many beers and pizza . . that help fills the void takes the guess work out of what we watch :0)
indigo1948: @success $BX $HOV $AIG - love it - great idea.
Mpower27: @Forexpro $BX $HOV $AIG I know it's brutal having to wait 2 whole weeks to see Brady get the 6th ring. (I'd imagine that if you're not in the New England region you're terribly sick of the continued dominance.)
Forexpro: @Mpower27 $BX $HOV $AIG Hi, Mpower27, I've lived outside of Boston for a couple of decades, but I'm a southern Californian, and a Rams fan again. However, I don't like the Coliseum, and will look forward to seeing the new digs. My daughters, on the other hand, grew up here, and the younger went to school with Belichick's sons and with a couple of Kraft grandchildren. My girls are loyal to their local teams, as they should be. I won't be astonished to see the Eagles win; I never expected them to get by the Vikings. Tom will ultimately be okay either way, I suspect. :) More to the point, here's hoping that you'e doing well, and enjoying the weekend. All the best!
Forexpro: @indigo1948 $BX $HOV $AIG A trip to spring training sounds great, Indigo1948; I'm properly envious. We've lived in the Boston 'burbs for a couple of decades now, but we still remember our time around Chicago fondly. My younger daughter was born in Highland Park, and her sister began school at Ravinia. All the best!
bRobert: $BX WEEKLY breakout continues. WEEKLY Target high $40's . $39 short term
bsafriet: @bRobert $BX Thanks for the post. Like the chart and I'm in. Didn'y Hurt that JPM raised to overweight from neutral 1/12/18. Held this last year for a while, believe it was a Barron's pick then. Have a great weekend!
bRobert: @bsafriet $BX The smart money has been accumulating for a while , Well before the upgrade.
bRobert: $BX nh Flag trigger $39 $41 $45 targets Long stock/leap calls
baronp0329: Today closed a lot to lock in profits. $BLUE, $BX, $FND, $BAC calls. Yesterday at the close, STC $THO calls, $COST calls, $EA calls, $IIIN calls, $AKS calls. Just bought $IWM Feb Puts and $QID in case the market has a couple of down days.
bRobert: $BX $45+ target WEEKLY throwback/flag. Long stock/leap calls. 5% dividend kicker.
bRobert: $BX flag trigger. or phase 3 if you la\ike. Weekly breakout Targets $39 then $45+. Look at the weekly.
bRobert: $BX Weekly flag/throwback Target 1 $39 then $45+ Long stock and Leap calls 2019 JAN 40 ($1.30) spreads JAN 40 - 45 ($0.8)
bRobert: $BX "phase 2" Weekly breakout/throwback. Targets $39 then $45+
bRobert: $BX nh WEEKLY breakout Targets $39 $45
dcphinney: @bRobert $BX JPM just raised target to $45
bRobert: @dcphinney $BX They're piggy backing my call :) No original research.
bRobert: $BX nh . extended. Target $39 . $45+ . Add on pullbacks
bRobert: $BX . Are holders a bit happier? Long term target $45+
mopick: @bRobert $BX, Ah, yes, at last!! Thanks for the follow-up!
bRobert: $BX Watching for WEEKLY MACD cross. Long stock/leaps Targets $35 , $39 $45
bRobert: $BX Throwback done. Target 1 $36 Then $39 Then $45+
bRobert: $BX Higher high. Weekly target $50 $39 shorter term
bRobert: $BX ADX >20 Long leap calls andstock.. Target 1 $39+ $45 longer term
bRobert: $BX I guess some may stop whining about this fly by night financail and the "terrible " dividend
bRobert: $BX . ADX cross. Target 1 $40.
bRobert: $BX looking for pahase 3 type move, 50d . bounce. LONG term weekly target $45
cmaxwel1: @Bridget $XLU $SMH $IYR $NKE $DK $CVX $LEN $BX $X $TIF $IR $CRZO $APC $PXD $CLR $LNG $PTEN $XEC $CXO $CTXS $LEA $CCL $RCL $ACN $DQ $DOV $PCG $EWW $KMX $TTD $SOI $GOOS $HOME $GDI $WTTR #Notes $XLU buy limit order 50.16, 76 day avg seems to be support for the index. and has a yield.
JLF: @bRobert $FIVE Started a small position, also followed @Bridget on the Jan Bear Call Spread. $BX feels great going from down app. $4 a share to less than 50 cents down. Again, thank you and everyone else. Joe
bRobert: $BX pop. Sure many will be happy to see. Target $39
Bridget: $BX breaking out of this very tight squeeze
bRobert: @Bridget $BX Good things happen to those who wait.
cmaxwel1: @Bridget $BX (added small to existing)
bRobert: $BX ADX MACD cross.
issues: @bRobert $BX Did you buy BX?
bRobert: @issues $BX I OWN BX. Always have since $21 area I don't buy breakouts. I buy pullbacks. Use the WEEKLY as my compass. I will add on pullback/higher low. Target 1 $39+
cmaxwel1: $BX wow big move from this mroning when I bought
bRobert: @cmaxwel1 $BX that's why it jumped. You are a market mover.
Bridget: ...
$BX - strong breakout, wait for phase 2
$X - if flag flies at half mast, profit target is $38.5
$TIF - continuing higher after flag
$IR - high volume volatility squeeze

Energy stocks that aren't as extended - $CRZO $APC $PXD $CLR $LNG $PTEN $XEC $ ...
debeers: @Bridget $XLU $SMH $IYR $NKE $DK $CVX $LEN $BX $X $TIF $IR $CRZO $APC $PXD $CLR $LNG $PTEN $XEC $CXO $CTXS $LEA $CCL $RCL $ACN $DQ $DOV $PCG $EWW $KMX $TTD $SOI $GOOS $HOME $GDI $WTTR #Notes Bridget $MRO not too shabby either +4.47% today.
bRobert: $BX Sideways consolidation. Early squeeze. Nice Weekly Looking a lot like like Sept and watching for bullish resolution
JLF: @bRobert $BX Watching with you. Appreciate your updates.
bRobert: @JLF $BX The WEEKLY chart should be reassuring. Filters out the daily chart background noise that causes people to reach for their antacids and shakes them out prematurely
mopick: @bRobert $BX, am with you there! Hope you're right. Has been in hibernation mode now for about six weeks which is surprising in view of the market surge.
bRobert: @mopick $BX When bears come out of hibernation they're hungry and ornery.
DrScience: @bRobert $BX True! The bears are in hibernation. They only come out to check their Bloomberg terminals. The stock is NTB (Not available to borrow), opening up the possibility of a short squeeze. However...

Boo-Boo bear confirms that since chewing th ...
mopick: @bRobert, $BX, trying to be patient here but really don't understand why this stock is not participating. Barely hanging in there, now below 50 & 200 day.
Cwaniak: @mopick $BX I am not Robert, but I also took his BX recommendation, and lost money here. I was very suspicious from the beginning. Stock was over $34 with dividend about 6 %. Why good growth stock is offering high dividend and is not going higher? Anyway, I bought this stock and was watching. Stock was weak even when financial group was up. After two weeks I dumped that stock (took loss) around $32.5. It must be a reason (nobody knows.. including Robert) why stock is underperforming. That is why I decided to take losses. Stick with leaders, dump underperformers.
steve71: @mopick $BX $APO $ARCC $ARES $BX $CG KKR $OAK Private equity in general is not participating. From personal experience I think that buying these stocks is tough. The charts are very volatile. The returns are highly lumpy, depending on which companies the partners just sold. Better is to just directly invest WITH the private equity firm. Returns have been about 15-20% yearly over multiple years. The drawback is lack of liquidity.
mopick: @bRobert $BX, thanks, bRobert! Well expressed and to the point! Additionally, doesn't hurt that Schwarzman is close to Trump either. Thanks for your cogent analysis!!
bRobert: @mopick $BX Let me try and .address your concerns. I made it clear that I'm a LONG TERM HOLDER of BX. It has appreciated more than 50% over the past year, not including the double digit dividend. No less than any of the banks. The current 5.5% ...
bRobert: @mopick $BX $30.50 for me. Patience
mopick: @bRobert $BX, noticed it was actually downgraded to market perform by KBW, whoever they are.
JLF: @bRobert, @ Champ @sierramp @optionswealth @Dan $BX #Discussion middle of last month concerning being down 4 dollars a share, did not do any CCs due to lack of premiums, still have all the shares but now only down less than 1.50 share. Thank you everyone.
bRobert: @JLF $BX #Discussion Difference between a trading stock and holding stock. this is a holding stock
bRobert: $BX W bottom Target 1 $33+ MACD cross..
bRobert: $BX W bottom. Target 1 $33 + Look at the weekly. Move above $34 and huge move in the future.
mopick: @bRobert, $31 seems to be a key point here. What's your feeling with this recent decline? Ref: $BX
bRobert: @mopick $BX Putting in double bottom. Weekly fine. that's my chart. 4 point trading range./box on daily At bottom.
bRobert: $BX Double bottom. Trading range defined. Long.
JLF: @bRobert $BX I'm down about $4 a share, was going to be a long term hold. Question: Would you suggest to continue to hold or cut loss? Appreciate any input. Joe
DrScience: @JLF $BX is falling out of a weekly volatility squeeze, with some support in the $28-29 area. With that said, the 2016 lows were down at $22-23. Whether to hold or cut loose depends on your thesis, position size, and holding period. Just a note: When you think you have these guys figured out, they change the game. Even pays a variable dividend to keep you wondering just how business is going... currently 5.8%, with next ex-date toward the end of January 2018.
bRobert: @JLF $BX On weekly chart. BX retesting breakout area around $30. Due for a bounce. Head and shoulder top completed on the daily chart. All the financials have been hit of late due to uncertainty in tax reform and interest rates. This is a multiyear position for me and am well above water. Can BX test the $28 area? Yes. I'm comfortable with BX from a long term perspective. If you're uncomfortable, sell some. You can always buy it back.
JLF: @DrScience $BX Thank you for the objective post. I appreciate your response, right now I think I'll take some deep breaths, stick to my long term objective and monitor it without the emotions. Thank you, Joe
JLF: @bRobert $BX Thank you for responding, I have 300 shares, I think I'll stick to my long term objective and maybe sell 2 OTM calls on an up day. Try to keep emotions in check. Thank you very much.
mopick: @JLF $BX Am holding as well with a cost of $30.09. Smart guys, nice yield, like it here!
mopick: @JLF $BX Noticed that some outfit, 'Recognia' says $BX is exhibiting a 'diamond top' stating that a break of $31.20 has reversed the bullish pattern and now is bearish. Target $27.10-$27.90. Perhaps @Dan could expand on just what a diamond top is?
JLF: @mopick $BX Thank you for the information, will check on "diamond top". Joe
JLF: @Forexpro $BX Very interesting, I need to stay focused on my original objective. Appreciate the post. Joe
Forexpro: @mopick $BX

Hi, Mopick,

Dunno about a "diamond top", which sounds as though it may be what Dan describes as a "flying wombat". I continue to be long this thing, and added a bit today, not at the best levels. On the daily, the s ...
DAN: @mopick $BX A diamond pattern...looks like a diamond. It's seen as a very bearish pattern...but frankly, the formation of that pattern is so amorphous that it could apply to many stocks that are toppy. I've attached a snapshot of my interpretation of what recognia is showing. Recognia is a pattern spotting software program -- Marketsmith has similar pattern software, though they do not give price targets. Assuming BX is in a diamond pattern, then their $27 price target is logical. It's the same distance as the distance between the top and bottom of the diamond (here, $4 bucks). So take that distance, subtract it from the bottom of the diamond at $31, and you get a price target of $27. Make sense, mopick? Dan
cmaxwel1: @JLF $BX (good discussion....I have a half sized position. I'm holding this for 3-5 years. Will try to add full size position if it hits Dan's 27 bottom.
JLF: @cmaxwel1 $BX I was impressed with everyones insight. Take care. Joe
JLF: @DAN $BX Appreciate the diamond pattern explanation. Joe
bRobert: $BX bounce continues off support. Holding stock with dividend kicker.
bRobert: $BX Added earlier. Stop below LONG term hold. Trade the chart. tune out the background noise
mopick: @bRobert $BX, am with you on this one! All that speculation about the tax policy and adverse implications for these guys was simply nonsense.
bRobert: @mopick $BX They are a smart bunch. they will figure out whatever comes down the pike. When the chart tells me I'm wrong, I'll listen You could easily speculate on the positive implications of a lower corporate tax rate and a change and in their corporate status from K1
mopick: @bRobert $BX, totally agree. I think they'll be a flood of C- Corp conversions including possibly $BX. Plus less stress on fees makes these guys total winners, not to mention, that lovely 6.6% yield. Stock up 20+% YTD, double top looming above @ $35, though.
Visit the Trading Forum to join in the discussion.
| | |
| --- | --- |
| Stock Price | $USD 33.04 |
| Change | -0.66% |
| Volume | 2,407,290 |
Blackstone Group LP is an alternative asset manager and a provider of financial advisory services.
Request Video of BX
Already a member?
Sign in here.
Earnings
July 19th, 2018 - 2018 Q2 Earnings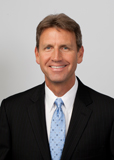 Dan Fitzpatrick
Stock Market Mentor gives you EVERYTHING you need to succeed in the market; all in one place. How easy is that? Dan Fitzpatrick and his elite community of traders share trading ideas, strategies and much more. Dan Fitzpatrick--a world class Technical Analyst, trading coach and regular CNBC contributor--gives you access to all of this with a 14 day FREE membership. Get started TODAY and start trading better TOMORROW with the following premium content:
Nightly video Strategy Sessions with a game plan for tomorrow
Got a stock you want Dan to look at? Just ask.
Patent pending video alerts instantly delivered to you when one of Dan's trading signals is triggered. This is not your typical price alert. This is a short video explaining the action you need to take to make money. No more "Woulda, coulda, shoulda"
Access to over 56,100 stock analysis videos
Access an ever expanding library (56,100) of educational videos that will save you time and make you money
Join a team of friends and traders that have one thing in common; a burning desire to succeed.

Become a Member Today!
Gain immediate access to all our exclusive articles, features, how-to's, discussion group and much more...
Satisfaction Guaranteed!
Your Stock Market Mentor membership comes with a 14 day, no questions asked, 100% money back guarantee!