The Blackstone Group L.P. Representing Limited Partnership Interests (NYSE:BX)
Bands Volume 200 SMA 50 SMA 20 SMA Videos Alerts Articles Events

Sher: ...
$BX - STC Feb. $30 calls for $1.52 & 36% profit - Forgot to pull prior sell order - Also long June $30 calls - Crazy price gyrations, call-wise, since reporting this morning – Noted the 13G filing by Blackrock, revealing a 6.4% stake &ndas ...
JJT1: @Sher $T $FCX $MU $BX $NVDA $T I bought this on earnings gambit thinking DirecTV acquisition would boost and options were cheap. I was wrong but no harm. Today hit Parabolic SAR (Bullish buy signal) on daily and Marketedge has at Strong buy. I have Feb 41 calls and 42 calls. Good luck to us!
stevef214: @Sher $RH $RES $EPE $INSY $EGLT $CZR $BX $VALE #Schwab_option_update, Was that an update for the specific stock or is it a general options update? I am wondering how to set my account to receive it.
Sher:
$BX $RH $RES $EPE $INSY $EGLT $CZR $VALE

$BX - STC Feb. $30 calls for $1.52 & 36% profit - Forgot to pull prior sell order - Also long June $30 calls - Crazy price gyrations, call-wise, since reporting this morning.

$BX - 13G filing by Blackr ...
champ: @woodman $FNMA --The news yesterday was an article by WSJ ...that Blackstone $BX has secured support from Fannie Mae over debt. I have positions with $FNMA and $FNMAS
woodman: @champ $FNMA $BX $FNMAS - what is the difference between FNMA and FNMAS (besides the clear chart breakout for FNMAS).
champ: @woodman $FNMA $BX $FNMAS ....one is a 8.25% PFD...since 11/1 $FNMAS has more than doubled in price from around $4.00 to $8.87 as of RHRN.
vfr777: @woodman @champ $FNMA $BX $FNMAS bought $FNMA at $4.02 (a bit late in the day but I'm glad) and it is now moving up with conviction. $FNMAS not doing the same. Thanks for pointing them out.
champ: @vfr777 $FNMA $BX $FNMAS --- Have to see...how they do in the morning...$FMCC is also up...it was that post from the WSJ Article ...I think...?...I don't see anything else but I have not check the Trump site..today... no time....out...I'm late for a meeting.
Sher:
$BX - STC Feb. $30 calls for $1.52 & 36% profit - Forgot to pull prior sell order - Also long June $30 calls - Crazy price gyrations, call-wise, since reporting this morning.

$BX - 13G filing by Blackrock - 6.4% stake

NYSE top 3 shorts (as of 1-13 ...
Sher:
$BX - BTO June $30 calls for $1.94 - Noted volume of 11,599, today, versus OI of 3,988.

Update on $FCX - Blackrock filed a 13G/A this morning...

$BX – Added to Feb. $30 call position @ $.95 – Playing catch up (hopefully) – Should ...
DrScience: $BX appears to be holding the breakout level at $30. I suggest starting/adding to stock position on a move above $30.30. For option traders: Longer-term position: JAN 19 2018 $30 Calls @ 2.85 Shorter term position: FEB 17 2017 $30 Calls @ 1.10 Earnings are set for 1/26 BMO, so a hedged position might be prudent. Hedged position: JAN 19 2018 $30 /FEB 17 2017 $32 Diagonal Call Spread @ 2.50 - or - Speculative position: JAN 19 2018 $32 /FEB 17 2017 $34 Diagonal Call Spread @ 1.95 Be aware that the above suggestions carry no downside protection on an earnings miss, and if results propel the stock a dollar above the short FEB strike, it will begin to drag on profits, and a rolling strategy will be necessary.
PJMR11: $BX Approaching 31 after PB this morning
Sher: $YELP - Out with small profit - Forgot to pull prior sell order - Options were seriously underwater, so content to exit in the green. $BX – STC Jan. $29 calls on Fri. – In @ $1.20/out @ $1.72 – Still long Feb. $30 calls. $SBUX – Bullish reversal continues – Jan. $57.50 options spiked 126%, today – Took advantage & closed position, this morning. $PBR – STC Jan. $20 calls for nice profit. $YELP – Entering phase 3 – Long Jan. $40 calls which are up 53%, today.
PJMR11: $BX Continuing to run
DrScience: $BX large move over the past 3 days. Another one trying to break out above 52-week high set yesterday.
bwcarnation1: $BX buying interest day 2 recent 50 cross of 200dma
dcphinney: Mentioned this Tuesday, $BX up again. I imagine it pushes back from 30 but there's some power in the move.
Henry: @dcphinney $BX The reverse of the adage that stocks take the elevator down and the stairway up
PJMR11: @Henry $BX Nice dividend too Hold full position.
PJMR11: $BX - if it holds $29.80, this may go much higher. Chart looks favorable
Aragorn: @dcphinney $BX I wish I saw your post this bounced off the 100ema and this looks really strong today - day 3 so no touch for me. That hammer on 12/30 was a nice signal for Tuesday
dcphinney: @PJMR11 $BX Yowza.
bwcarnation1: $BX running new 52 wk hi
PJMR11: @dcphinney $BX Thought I might have been late but looks like blue sky ahead. Of course, I will jinx it by saying that!
Sher: $BX – Whew! Wild ride on this one – Long Jan. $29 calls with average cost/share of $1.20 – On 12-30-16, the closing price on these was $.14, but the daily chart reflected a definitive 'hammer' candlestick, signaling a 'long-awaited' reversal - Current ask is $1.54 (HOD @ $1.69). $AKS – Added to long Jan. $10 call position @ $.95, resulting in ave. cost per share of $1.10 – Position finally back in the green. $T – BTO Jan. $42 calls, yesterday, @ $1.02 – Added, today, @ $.83 for ave. cost/share of $.94 – Have really botched trading this one by exiting prior call positions w-a-y too early – Made decent profits, but left literal thousands on the table. $MSFT – Getting clobbered on Jan. $62.50 call position, despite fact the stock is currently trading @ $62.41 – Obviously overpaid for calls, mid-Dec. – Agonizing slow bleed since - 20-day definitely needs to hold...
dcphinney: Hello from the noob. Thinking $BX and $LRCX looking interesting for different reasons, but charts looking favorable and fundamentals potentially strong.
Lou: @Robert1965 $ETE - many here will tell you that I'm biased as I've been touting $ETE here for many months, but I believe that 30 days from now, after all of the pending catalysts are behind us, today's price will seem like a bargain. By then the DAPL will have been fully approved, the $ETP $SXL merger completed, the the rumored cash infusion transaction with $BX likely in place. At minimum, I'd add some now and look for a lower entry (IMO not much lower likely) in the future. I'm way overloaded so I'm not adding, but I see no reason to wait.
Lou: Popping back in to reply to a question by @mopick concerning $NRE - I'm still long and now longer, having added today at 12.19. This stock is dead in the water until after New Year. Tiny volume today as a few weak hands are finding that buyers are on Xmas - NY break and no one will make a BO offer during this season and CLNS can't until after merger. My confidence is unchanged and, as I've stated, I'm patient. As for $ETP the rumored $BX deal has energized the shares. However, if a deal were to be made $ETE would be the bigger beneficiary. It is the GP of the MLP, won't have to waive or defer any distribution rights, and will continue to manage the business. The pop today reflects this view, at this writing ETP is up 2.7% and ETE 5.4%.
Robert1965: @Lou $ETP $BX $ETE Have you added any $ETE, I noticed that it went close to your $20.00 mark a couple of times and backed off to 18.74, I added at that. When the $BK merger was announced EPT sank stopped out at 35.25, any thoughts on a good reentry point
Sher: ...
$BX – BTO Jan. $29 calls @ $1.60 – Probably should have passed on this one…

$RMBS – STC Jan. $12 calls (forgot to cancel prior sell order) – 52.9% gain in 2 days, so ok with exit – Still holding shares – M ...
steve71: $APO $ARCC $ARES $BX $CG $KKR $OAK Private Equity names are having a day. The very general model for these names is to acquire private companies, polish them for 5 years, then resell to other PE or take them public. As assets are being re-priced in this market, the PE holdings are suddenly worth more. All pay excellent dividends. Earnings reports can be a problem because the returns are extremely lumpy over time.
traderbren: $BX -- looks constructive here.
woodman: @traderbren $BX nice.
DrScience: @traderbren $BX Anticipating a run into the end of the year, take a look at JAN 2018 28 Calls @ 2.20 or JAN 2018 30 Calls @ 1.50 that you can, maybe, sell JAN 2017 30 calls against to lower your cost basis.
tigerjohn8: @traderbren $BX looks good. think i'll buy a little. Thanks!
champ: $BX @ $27.56 HOD -- A lot of positive news coming out of the conference yesterday ....moving the stock higher....Conferences most always move stocks....stocks just don't move by themselves....they need news ....all stocks...need to see the report....the stock should move even higher.....I'm spec swing long.
cmaxwel1: @traderbren $BX (added, thanks)
cmaxwel1: @champ $BX (Added Thanks :)
Motorman: @champ $BX long calls or stock, I do have a small position from a year ago
DrScience: @champ $BX Note that stock is NTB, so shorts may be wanting to throw in the towel. Could be quite rewarding off the 200 DMA. JAN 29 Calls: Volume 10208 against 6891 OI.
tejas7: @DrScience $BX I have that drawer full with Jan 2018 25 calls thanks to you. At last this ticker moved.
DrScience: @tejas7 $BX Yep! That sock drawer has all styles, sizes, and colors. Some aren't in vogue when you buy them, but we know that sooner-or-later, they come back in style. The key is to keep the moths from eating them while you wait. :)
Wolf: $BX #Dividend Take a look at the dividend history if this is of concern. It is all over the place from .21 - .89 over the last 2 years.
DrScience: @Wolf $BX #Dividend Not actually a dividend but a K-1 distribution, some of which may be a return of capital. Volatile because it's based on quarterly earnings of the partnership. Their motto is: You get a piece of the action when we decide you get a piece of the action. Capiche? :)
Wolf: @DrScience $BX #Dividend Yes. Those are fun at tax time. Guess you have to pay taxes even in a IRA now as "unrelated business income"..
Sher: $BX – Jan. $26 calls are up 86%, today, stock is up 5.1% - They've bought up 50,000 homes since the great housing recession, converted them to rentals (Invitation Homes LP) and are going to be filing an IPO for the company early next year – So glad I got back in this one… $T – STC Jan. $39 calls for 48% profit – 5 days ago, this position was down 58% - Thought stock was going to pullback during Senate hearing… not!
champ: $BX and $WDC....OUT....1/2 on both now ...taking profits....like I always do on All my positions. Going to let the other 1/2 on both work but with trailing stops. Had a Nice run...
Robert1965: @champ $BX $WDC Thanks for your posts on $WDC, was going to ask yesterday mid day good point to add but added in the after hours, out all at $69.25, just now, only had 200 shares
DrScience: $BX JAN 29 Call Volume ballooned from 10208 to 37364 against 6891 OI on this 8% move.
Sher: ...
$BX – STC Jan. $26 calls when they jumped up 95%, this morning (they're now up 143%) – I have this stupid "bird-in-the-hand" mentality - I even posted, yesterday, that the handle was resolving on the daily chart C&H ...
JJT1: @Sher $T $V $BX That's impressive fortitude on $V. I saw move today but was scared out of week ago. Still have $T Jan 38 and 37 was to fast through 39 to get but may add 40 on tomorrow weakness?
JJT1: @Sher $T $MSFT $CHK $BX Thanks for heads up on $T. I had followed you into first time with Dec 36 and jan 37and 38 calls. Got nervous and sold Dec 36 at double. Still hold Jan 37 and 38 with stop limits in place. Now I am nervous $T will not get above 200 day at 39.65 with out pullback.
Sher: $T - Position add - BTO Jan. $39 calls @ $1.11... $T - BTO Jan. $38 calls @ $1.50, Friday - Position up 27% - Have been trying to add to position all day, with no luck. $MSFT - Added to Jan. $60 long call position, Friday, @ $1.94 - Noted triple MA crossover on the 23rd. $CHK - Added to long Jan. $6.00 position, today, @ $.97 - Might have been a little early on add. $BX - Certainly hope today's pullback is part of handle formation on C&H pattern!
TunaHelper: @Sher Hard for me to see $BX as a cup and handle pattern (maybe a W pattern or double/triple bottom). It may be worthwhile to ask @Dan or some other authority on C&H patterns (certainly not me) if one should take a jaundiced eye to C&H patterns when the handle is slicing through the 200dma like $BX is. I'm not quite sure if that is relevant, but certainly would be interesting to hear from folks on it.
JJT1: @TunaHelper $BX I see $BX right at it's 100 day SMA (25.86) If that support is broken then down to 50day to put in HL.
Sher: @TunaHelper $BX - I like my thesis better (Tee Hee!) - Since the MA's are reversed on this one, I don't tend to give a lot of credence to the 200-day MA on a daily chart - What I did like (when I originally put my trade on)was that the 20-day had moved back above the 50-day - Having said that, looking at a 3-month daily chart on my StreetSmartEdge platform, a 'ladle' is probably a better pattern description than C&H! Patterns aside, I'm concerned that neither the 20 or 50-day MAs have held on the weekly charts - A quick divorce might be in order!
Sher: ...
$BX – Jan. $26 calls up 29%, today – Had added to long call position, Wed, @ $1.05 based on tech. status of cup/handle pattern – Large bullish engulfing candlestick (daily chart), today, – Have been in & out of this one a ...
Sher: $MSFT – Added to Jan. $60 long call position @ $1.94 on today's pullback – Original position acquired at $2.30 – Ave. cost/share now at $2.12. $OPK – Up 4.6%, today, following news they're actually going to start shipping a product… yeah! And, yes, "Frosty" bought more shares today but, hopefully, the potential for revenues will make a dent in their -145.00 Forward P/E. Own both stock and Jan. $10 calls. $BX – Added to Jan. $26 long call position @ $1.05 – Ave. cost/share now @ $1.20. Have been in and out of these calls a couple of times.
Alexandra: @Sher $MSFT $OPK $BX Sorry if this is a dumb question. What do you mean you added to your $MSFT position via long calls ?
Sher: @Alexandra $MSFT $OPK $BX - $MSFT - I don't own any $MSFT stock, per se, just call options - Long means I bought the calls, which is a bullish trade.
MtChet: $BX - Breaking out of a nice "W" pattern. 6.3% Yield
steve71: $BX Most of the Private Equity plays are green today. Blackstone was mentioned by Sher on 11/15, and it is doing well. 6.2% yield.
janner0814: @Sher $BX Set an alert > $26 = #POTENTIAL double bottom breakout to the upside. * Could also set an alert BELOW at > $24.90 if you like to get a view of a potential pullback play (which could result eventually to the upside). After enty....set your trailing stop. (#ALWAYS!) #TURNAROUND? http://tinyurl.com/thinkdifferent1997
Sher: $BX - Back in with long Jan. $25 calls - Jumped out of this one way too early - Coming off of double bottom - Perfect cup formation underway (3-month daily chart).
DrScience: @Sher $BX Stock has moved above the 50 DMA, but still, technically, in a downtrend. If the stock can break through the 200 DMA, we might get some follow-through on a completed "W" pattern. We got stuffed at the 200 DMA in August, but now things are a little better for a sustained move above. On a two-year chart, stock is at the Volume Profile POC, needs to chew through $28, then contend with speedbumps at $30 and $34. CMF has turned slightly positive, so I'm feeling a bit better about holding. But if I've learned anything, it's that the stock can make big swings, in either direction, so I've taken a longer-term view... Long JAN 2018 28 Calls, with a cost basis of 2.03
Sher: @DrScience $BX - Wow... 2018? I struggle with front month commitments!
Sher: $BX - BTO Jan. $24 calls, Fri., @ $1.50 - Bottom in 11-9-16 and believe bullish reversal will continue - Using 3-month daily chart as reference.
Wolf: $BX I have been holding on to this loser too long. Bought it in June of 2015 for the dividend and that has been problematic. Putting a stop @24.50.
GaVaHokie: @Wolf $BX I feel your pain.
Motorman: @GaVaHokie $BX Sorry to say, I am there with you.
tejas7: @bigbartabs $NOV lol. you should try some with long dated in-the-money call options. I have some $BX Jan 2018 25 calls for example at 30% profit. Makes for better suits/shoes later. (or good for those big bar tabs:))
gwenzee: $FGL $BX $HOT Three rather large entities that the Chinese Insurance Co., AnBang is trying to add to its portfolio. They already have the Waldorf Astoria. HOT said it is still committed to the MAR deal. They just received OK from National Security Panel on the FGL deal. I believe BX is the hotel and resort arm of Blackrock. All 3 stocks are up. Perhaps the 1% ers in China will need a nice hotel or resort to hide out in if the government goes after them???
champ: $GS new long this morning on the open. I also have swings positions in $BAC and $KRE in this financial sector. All could climb even more tomorrow...this market should hold and keep climbing....is my guess. It's all about oil and interest rates going into the close today and tomorrow IMO. Very busy this morning just about everything is working. Not very good news out this morning on $SWHC...about their financials.... was just now reported on CNBC. Taking down $RGR also....NP on either now as I sold on the open...going to let them rest for a day or so....could be OK but I don't trust then right now. $BX this is one of my day trades today....so far it working and started bouncing off a 2 year bottom yesterday
dmgrevas: @champ $GS $BAC $KRE $SWHC $RGR $BX
bigbartabs: @jan2138 I was trying to do some watch list shortening today, and noticed $BX and $AVP . Nasty charts, but of course sometimes those hold a good buy point for yieldhogs. I scanned back through the forum to see if you had recently mentioned these, but didn't see anything. Do you think there is any hidden energy in these, that is worth an eye? Thanks...
Forexpro: Re: $SUNE, $BX HI, Friends, I'm told that $SUNE is getting smacked down after hours; apparently, $BX has indicated that it is taking a pass on buying any $SUNE debt. All the best!
champ: @Forexpro $SUNE $BX - I had this posting window hanging over the forum posts....so I did not see your post as I was doing the end of the day wrap up work. Your right ...it was just a rumor. LOL
champ: $SUNE and $BX - $BX they are always on top of their game...they might walk away with everything....could now have SUNE backed into a corner here. Sure looks like they are playing hard ball and driving down the price ....could pickup it it all up for a song....that would be great for current holders....they know what they are doing...not their first rodeo.
SusanW: $BX Looks like it is working out of a squeeze to the upside with a hefty dividend. Long term hold for me and i am thinking of adding to it. Ha It just turned negative, but does anyone watch this one?
Forexpro: Re: #E-MiniFutures Hi, Friends, Uptrend for the session, but not overly exciting. I was getting spoiled, no doubt. The "fair value" basis for the $SPX versus the E-minis is minus 6.80, so adding 7 to the futures prices will provide approximate cash equivalents. I've been short once and long once, now looking to get long again at 2094.25, longer at 2093.25, with a modest initial profit target of 2106, 2105.50 if I get the second tranche done. The stop, should I get filled, will be at 2092.25. In addition, I've put on a couple of earnings plays in $BX and $EBAY via options, just standalone trades that I will be out of tomorrow. I'm net long $EBAY. Here's hoping that your day is going well; all the best!
bwcarnation1: $BX pulled back to 50d for low risk trade. started position
woodman: $BX $SEIC - two asset managers with steady uptrends.
grcjr: $BX is one I've been watching. Nice up trend. Consolidating the past month in ascending triangle. 8.4% yield. Just looks like it wants to pop. Only negative to me is the "LP" status. If you are ok with K1's, this could be for you.
steve71: $BX $URI Adding to both positions now.
Forexpro: ...
"Private Equity Courts the Well-to-Do": $BX is raising money from high net worth investors looking for "uncorrelated returns" in addition to the usual lineup of institutional investors. I didn't bother to read it carefu ...
steve71: $BX Blackstone is ex-div today. Since October, the divvy days have been good buying opportunities.
steve71: $BX Blackstone goes parabolic. I am selling 1/2, writing calls on the remainder. Christmas in April.
tjv821: $BX figures hold this and it drops all day $ADXS see the pop last week and leave 2.75 on the table on the next 4 day run :(
Forexpro: ...
As rumored, GE Capital is unloading its commercial real estate portfolio (mostly to $BX), while parent $GE is repatriating a substantial amount of cash held overseas, and plans to reduce the share count by 2 billion shares, or so, by 2018 (reportedl ...
shweint: $BX is at the bottom of the BB and I think is a good entry to a solid big dividend payer. Anyone agree?
jwstich: @shweint $BX My chart shows BX is at the 20 dma more or less. Seems to be consolidating. I do like the stock and the yield.
gbrock: $BX 2X volume yesterday (I missed that signal)and up on good vol. today. A good employee for LTH accounts. Added a little more today.
steve71: $BX Blackstone breaks out to ten year high. Up 2% today. I guess Schwarzman is worth his $690M compensation
gbrock: @steve71 Nobody is worth $690M compensation! But I do like my $BX. I have some in every large account I trade.
debeers: $BX-So I reviewed the SS from last night and decided that I wanted a performing financial. I read about Jamie I didn't like and LLoyd is a magnet for Elizabeth Warren's rants. MS wasn't doing jack so I thought of WFC but that is a play for when interest rates go up. which lead me to BX.BX- and here's why-Financials:GS YTD-(-.83%), 1 year 16.9%, JPM YTD (-2.81%) 1 year 7.6%, BX YTD positive 11.91% and 1 year 22.4%. That's a ☆ ☆ ☆ performance.Have you ever seen Stephen Schwarzman in front of Congress defending an iffy transaction? No? Neither have I. Here's the deal: I expect the expected and when someone outperforms year after year flying under the government radar---that's the one I want. Reluctantly gave up on Moynihan which means I also traded in respectability for blatant moneymaking and I find I am actually ok with that.
ginny: @debeers $BX I agree. BX has great potential. I own shares.
Forexpro: @debeers, $BX

Thanks, DeBeers,

But it was the occasionally tone-deaf Mr. Schwarzman who likened proposals to abolish carried interest to the Wehrmacht's assault on Poland. That was widely pilloried. Like Mario Gabelli, he takes an awful lot off the ...
debeers: @Forexpro --$BX-I have carefully considered all the obstacles you outline in your typically well-reasoned and elegant fashion and that is precisely why, until today, I have resisted Schwarzman. I am counting on the new addition of Bennett Goodman on the board to keep him in line and slap him around a little if he needs it.
phefner: $KKR $BX Picked at some more KKR here under 24 today. Also looking to pick up some more BX if this break-out occurs and we get a good retest. No idea that the Fed does but I lean towards Lower for Longer mode of operation which will help alternates like these greatly.
Visit the Trading Forum to join in the discussion.
| | |
| --- | --- |
| Stock Price | $USD 30.84 |
| Change | -0.42% |
| Volume | 5,412,740 |
Blackstone Group LP is an alternative asset manager and a provider of financial advisory services.
Request Video of BX
Already a member?
Sign in here.
Earnings
July 20th, 2017 - 2017 Q2 Earnings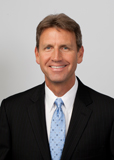 Dan Fitzpatrick
Stock Market Mentor gives you EVERYTHING you need to succeed in the market; all in one place. How easy is that? Dan Fitzpatrick and his elite community of traders share trading ideas, strategies and much more. Dan Fitzpatrick--a world class Technical Analyst, trading coach and regular CNBC contributor--gives you access to all of this with a 14 day FREE membership. Get started TODAY and start trading better TOMORROW with the following premium content:
Nightly video Strategy Sessions with a game plan for tomorrow
Got a stock you want Dan to look at? Just ask.
Patent pending video alerts instantly delivered to you when one of Dan's trading signals is triggered. This is not your typical price alert. This is a short video explaining the action you need to take to make money. No more "Woulda, coulda, shoulda"
Access to over 46,900 stock analysis videos
Access an ever expanding library (46,900) of educational videos that will save you time and make you money
Join a team of friends and traders that have one thing in common; a burning desire to succeed.

Become a Member Today!
Gain immediate access to all our exclusive articles, features, how-to's, discussion group and much more...
Satisfaction Guaranteed!
Your Stock Market Mentor membership comes with a 14 day, no questions asked, 100% money back guarantee!