The Blackstone Group L.P. Representing Limited Partnership Interests (NYSE:BX)
Bands Volume 200 SMA 50 SMA 20 SMA Videos Alerts Articles Events

bRobert: $BX Double bottom. Trading range defined. Long.
JLF: @bRobert $BX I'm down about $4 a share, was going to be a long term hold. Question: Would you suggest to continue to hold or cut loss? Appreciate any input. Joe
DrScience: @JLF $BX is falling out of a weekly volatility squeeze, with some support in the $28-29 area. With that said, the 2016 lows were down at $22-23. Whether to hold or cut loose depends on your thesis, position size, and holding period. Just a note: When you think you have these guys figured out, they change the game. Even pays a variable dividend to keep you wondering just how business is going... currently 5.8%, with next ex-date toward the end of January 2018.
bRobert: @JLF $BX On weekly chart. BX retesting breakout area around $30. Due for a bounce. Head and shoulder top completed on the daily chart. All the financials have been hit of late due to uncertainty in tax reform and interest rates. This is a multiyear position for me and am well above water. Can BX test the $28 area? Yes. I'm comfortable with BX from a long term perspective. If you're uncomfortable, sell some. You can always buy it back.
JLF: @DrScience $BX Thank you for the objective post. I appreciate your response, right now I think I'll take some deep breaths, stick to my long term objective and monitor it without the emotions. Thank you, Joe
JLF: @bRobert $BX Thank you for responding, I have 300 shares, I think I'll stick to my long term objective and maybe sell 2 OTM calls on an up day. Try to keep emotions in check. Thank you very much.
mopick: @JLF $BX Am holding as well with a cost of $30.09. Smart guys, nice yield, like it here!
mopick: @JLF $BX Noticed that some outfit, 'Recognia' says $BX is exhibiting a 'diamond top' stating that a break of $31.20 has reversed the bullish pattern and now is bearish. Target $27.10-$27.90. Perhaps @Dan could expand on just what a diamond top is?
JLF: @mopick $BX Thank you for the information, will check on "diamond top". Joe
JLF: @Forexpro $BX Very interesting, I need to stay focused on my original objective. Appreciate the post. Joe
Forexpro: @mopick $BX

Hi, Mopick,

Dunno about a "diamond top", which sounds as though it may be what Dan describes as a "flying wombat". I continue to be long this thing, and added a bit today, not at the best levels. On the daily, the s ...
DAN: @mopick $BX A diamond pattern...looks like a diamond. It's seen as a very bearish pattern...but frankly, the formation of that pattern is so amorphous that it could apply to many stocks that are toppy. I've attached a snapshot of my interpretation of what recognia is showing. Recognia is a pattern spotting software program -- Marketsmith has similar pattern software, though they do not give price targets. Assuming BX is in a diamond pattern, then their $27 price target is logical. It's the same distance as the distance between the top and bottom of the diamond (here, $4 bucks). So take that distance, subtract it from the bottom of the diamond at $31, and you get a price target of $27. Make sense, mopick? Dan
cmaxwel1: @JLF $BX (good discussion....I have a half sized position. I'm holding this for 3-5 years. Will try to add full size position if it hits Dan's 27 bottom.
JLF: @cmaxwel1 $BX I was impressed with everyones insight. Take care. Joe
JLF: @DAN $BX Appreciate the diamond pattern explanation. Joe
bRobert: $BX bounce continues off support. Holding stock with dividend kicker.
bRobert: $BX Added earlier. Stop below LONG term hold. Trade the chart. tune out the background noise
mopick: @bRobert $BX, am with you on this one! All that speculation about the tax policy and adverse implications for these guys was simply nonsense.
bRobert: @mopick $BX They are a smart bunch. they will figure out whatever comes down the pike. When the chart tells me I'm wrong, I'll listen You could easily speculate on the positive implications of a lower corporate tax rate and a change and in their corporate status from K1
mopick: @bRobert $BX, totally agree. I think they'll be a flood of C- Corp conversions including possibly $BX. Plus less stress on fees makes these guys total winners, not to mention, that lovely 6.6% yield. Stock up 20+% YTD, double top looming above @ $35, though.
bRobert: $BX LONG term hold. Stalking to add at support .
Cwaniak: $BX - Any news on BX?
bRobert: @Cwaniak $BX This is a holding stock. Look at the weekly. Collect the dividend.
Henry: @Cwaniak $BX TOS news that private equity firms are selling off in the last 5 min, why they don't say
Forexpro: @Henry $BX Thanks, Henry, They're susceptible to changes in the tax code, although sitting here trying to draw those lines will just give me a headache. I haven't heard much discussion of "carried interest" with regard to the current drafts, but it could be one of a number of things, most of which I likely haven't even heard of. Hope you're doing well; all the best!
JBed: $BX just fell off a cliff. The only news I see is it is acquiring a logistics portfolio for $500M.
Forexpro: @JBed $BX Thanks, Jbed, As Henry mentioned, it seems to be sector-wide, as $KKR also just got dumped. From Theflyonthewall: 14:49 EDT Shares of Apollo Global (APO) are leading the losses in the sector, dropping 5% in afternoon trading, while KKR (KKR) is down nearly 3%, Carlyle Group (CG) is down 1% and Blackstone (BX) is 4% lower. Hope you're faring well; all the best!
DrScience: @JBed $BX All private equity firms falling, $KKR, $APO, $CG
Cwaniak: @DrScience $BX $KKR $APO $CG Thanks. I need drink.
DrScience: @Cwaniak $BX I recommend Maker's Mark.
Cwaniak: @DrScience $BX I took The Balvenie Doublewood 12 yrs. It helped.
Cwaniak: @bRobert $BX Thanks Robert for your cool head.
Spotdog: @JBed $BX I believe that it has something to do with "carried interest" in the new tax proposal
steve71: @Forexpro $BX $KKR Is there any news on Carried Interest? The Private Equity people have used that to convert what should be short term gains into a long term tax basis. At Ares, I know a couple of partners were having fits over having that tax dodge potentially taken away. And by Republicans, no less!
Henry: @Forexpro $BX #CarriedInterest Does Carried Interest appear in our K-1's or is it only relevant to hedge fund millionaires?
Forexpro: @steve71 $BX $KKR Hey, Steve71, That's my guess, but I'm seeing headlines reporting the result ("private equity firm stocks lower ..."), and nothing that offers a plausible explanation as to why. I'm still wandering around; if I see something that makes sense, or that might make sense to someone who knows more about accounting than I do (that's a lot of people), I'll post it. I'd like to add to $BX, but not without having a better sense as to why it has a tummy ache. Here's hoping that you're doing well; all the best!
Forexpro: @Forexpro $BX $KKR I'm Back, Steve71, A friend came across something that looks like a proximate cause: "Private Equity names trading lower following provision in GOP tax bill that would cap interest dedications at 30% of EBITDA." Now, as to how that differs from current practice? I really don't know. Perhaps someone here can shed light. All the best!
Peppermint: @Forexpro $BX $KKR They do a lot of their deals with leveraged buyouts so interest limitations would affect them for sure. I don't know how many have more than 30% of EBITDA as interest though.
steve71: @Forexpro $BX $KKR Interesting. Those boys spend as much time on the arcana of tax law as on their investments.
Forexpro: @Henry $BX #CarriedInterest Hey, Henry, As I understand it - and anyone who knows more about this stuff than I do will hopefully chime in - only the general partners of a fund are affected. The limited partners, you, me, and our friends, take what is left after the general partners are paid for their services to the fund. That's one big reason why Steve Schwarzman of $BX is a billionaire, and why he gets so thoroughly upset when changes are suggested ("It's a war," declared Schwarzman, speaking at a private board meeting of a nonprofit organization. "It's like when Hitler invaded Poland in 1939."). I suspect that even he would agree that was not his finest moment. Here's hoping that you're maintaining your aplomb; all the best!
JBed: @JBed $BX Thanks to all of you for replying. I see that $BX is bouncing now almost as steeply as it plunged.
mopick: @steve71 $BX $KKR according to Bloomberg, no change has been made, according to the Ways & Means chairman.
Henry: @Forexpro $BX #CarriedInterest Liz Klamen is interviewingTom Reed R NY, She says it's not part of the bill, he says it is on the table.
Forexpro: @Henry $BX #CarriedInterest Thanks, Henry, It's almost enough to make me wish I was a K Street lobbyist. There are going to be some large bills racked up. :) Cheers!
bRobert: @Forexpro $BX #CarriedInterest Another factor to consider long term is how a favorable corporate tax rate could entise many K1 companies to change their tax structure.
bRobert: $BX low risk entry/
bRobert: $BX Phase 2. Will add above $35.10
bRobert: $BX Gap filled.
Cwaniak: @bRobert $BX Hi Robert. What percentage of your portfolio is allocated to stock X to say "I am fully invested in stock X"? Do you follow Dan's recommendations or you have your own rules?
bRobert: $BX Finding support after gap fill. Long Stock/ leap calls
bRobert: @Cwaniak $BX It depends.. Core LONG term holdings vs more speculative trading stocks.. The latter is a much smaller portion of my total portfolio. Full positions of these more speculative issues are dwarfed by core holdings eg BA FB NVDA BX CAT
bRobert: $BX still breaking out. Will look to add on pullbacks. Target 1 $37 . Target 2 $45 . Not straight up
issues: @bRobert $BX chart looks like c & H, with handle forming...
bRobert: $BX Squeeze breakout weekly /daily continues
steve71: $SEDG $APO $BX $BOTZ Adding at the close.
bRobert: $BX Squeeze Breakout on weekly/daily . Short term target $37 Long term target $45+ HOLDING stock
Cwaniak: @bRobert $BX Do you think 6 percent dividend is sustainable?
bRobert: @Cwaniak $BX The way I look at it , the stock is up 50% in the past year and is still cheap.. A good dividend is sustainable under this corporate LP structure. The corporate structure would likely change to a conventional one with tax reform. ( much lower tax rate.) The benefit would be much more stock price appreciation at the possible cost of a lower dividend. The dividend was always the cherry on top of great stock price appreciation.
Cwaniak: @bRobert $BX Thank you. I am in for a ride up. Shorted Dec 35 puts.
bRobert: @Cwaniak $BX Of course as the stock appreciates the dividend % goes down as a function of math.
Forexpro: @Cwaniak $BX

Hi, Cwaniak,

Hope you're doing well. I'm not bRobert, of course, although I always enjoy readings his views. I'm long some $BX, although not as much as I would like. The company pays out most of its net income as dividends; most recen ...
Cwaniak: @bRobert $BX Will need your address to mail you appreciation check
Cwaniak: @Forexpro $BX $SPX Many thanks for your thoughts. I like BX company very much, but I am always very suspicious seeing 6 % dividend
bRobert: $WBC $WGO $BX Strong earnings reports. WBC Bull market in trains needs support services. Also GBX TRN ARII GATX WAB RAIL WGO Recreational vehicles gone wild Stock buyback to boot Also THO CWH PII BC BX Smartest people in the room continue to flex their brain. 20% + Revenue and earnings beat. Big 6.5% dividend cherry on top. Nearly $400 billion under management
GOOSE: @gwenzee $CYRX $KITE $GILD $BX Sold some puts yesterday, up 50% today. ;>)
bRobert: $BX Long term hold. (very) Target 1 $37. Long term target $45+ Weekly squeeze.
mopick: @bRobert $BX Love this position. What's there not to like?? Great performance on top of that mouth-watering 6.5% yield!
issues: @bRobert $BX Good beat on earnings best .55 to actual .69. (Zacks)
bRobert: $BX watching for follow through above $35 AND Weekly chart breakout for sustained move up to 37 - 38 area NEAR TERM.
bRobert: $BX Smartest people in the room. Great chart setup. Squeezing daily/weekly Big dividend. Would really ramp with corporate tax cut. Reports tomorrow morning. If it plops, I'll buy more.
mharps: @bRobert $BX good call
steve71: @Bridget $APO $APO $ARCC $ARES $BX $CG $KKR $OAK Right. Of the publicly traded private equity firms Apollo has the nicest combination of chart and yield. Reports 11/1. We have invested in Ares equity rounds for several years with very good returns. But I wouldn't touch the stock. The PE firms make some seemingly arbitrary choices in November - how much to reward the partners vs. how much to reward the stockholders. Guess who wins?
GOOSE: TRADES: $BX STO 10/27/17 33.0 PUTS @.50 $BX STO 10/27/17 32.5 PUTS @.32 To acquire some stock.
bRobert: $BX Squeezing daily/weekly. Reports 10/19
rah:
bRobert: $BX squeezing on multiple timeframes. Holding stock with nice dividend. Earnings 10/19 . Long term hold
bRobert: $USG $BX USG breakout. Holding stock. BX Weekly squeeze setting up. Holding stock
bRobert: $BX Good entry off the 20d. Holding stock with high targets/dividend. Look at weekly squeeze. Its going some where. bias up
bRobert: $BX Weekly tight squeeze. . Alert 34.30 Long term target $48 Reports 10/19
bRobert: $BX . $CACC BX weekly noose tightening. Reports 10/19 CACC Breakout retest.
bRobert: $BX Weekly squeeze. Good dividend
mopick: @bRobert $BX Not sure why the selling today in $BX. Do you??
bRobert: $BX Moving up. Great dividend. Corporate tax relief would launch stock into into orbit. Long stock/calls
bRobert: $BX walking up
MtChet: $T $VGR $PEB $BGS $BX $EPD $GM $APLE - All of my high Dividend Stocks are up today. Is that telling us something???
bRobert: $BX Quality with a dividend kicker. double bottom W . Target nh area
bRobert: $BX Double bottom. Higher bollinger low. Long stock/calls. Added with stop below
cmaxwel1: bRobert $BX what is you next buy point.?
bRobert: @cmaxwel1 $BX I have a long term perspective . I don't trade Bx. You can buy now with a stop 31.4 A 3% risk if you have the can't help its and need a piece. There's a gap below 31 and it's trading below 50d currently. A short setup possibility. A safer entry would be waiting for the stock to recapture the 50d with a stop placed just below. Longer term target 40+ from weekly.
Bridget: $BX breaking down on volume rhrn
bRobert: @Bridget $BX Very long term hold. Potentially retesting breakout area $31 or gap $29.50 area.
Bridget: Notes: Many stocks breaking down from squeezes. $IWM and RUT hit hard. VIX up big. Market is looking very toppy. $XLF doesn't look too bad but $KRE is much worse $XLI and $XHB breaking down Breaking down- $W $NTES $CRM $BX $AMGN $IBB $CELG $SMH, also $AVGO $TTD $ARCC $GLW $MDSO $MELI $VEEV IPOs INVH PLNT
bRobert: $bx Tight sideways consolidation. Close to rising 50d. Waiting for next leg up. Long stock/calls
Sher: ...
$BX – Initiated Sept. $33 call position @ $1.28/share.

$WPX – Went long stock based on significant inside bar reversal, Friday.

bRobert: $BX $GS $JPM BX GS Nice bounce off support. JPM top of range. Measured move $105+ trigger 95
bRobert: $BX Good entry/ ADD off 50d
cmaxwel1: @Henry $FNMA ( I saw this yesterday, he was fired up, giving money to $BX, instead of family's.
bRobert: $BX successfully retesting breakout area . Will add above $35+ phase 3. Long term target $45
Forexpro: @bRobert $BX Thanks, bRobert, I was hoping to add lower, doesn't appear that I'm going to hit my level - which wasn't dramatically lower - any time soon. Guess I'll sit with what I've got, for now. Hope you're faring well; all the best!
cmaxwel1: @bRobert $BX (I sold 1/2 at $35, I would like to see it lower before I add again).
Visit the Trading Forum to join in the discussion.
| | |
| --- | --- |
| Stock Price | $USD 34.26 |
| Change | 0.71% |
| Volume | 3,335,360 |
Blackstone Group LP is an alternative asset manager and a provider of financial advisory services.
Request Video of BX
Already a member?
Sign in here.
Earnings
April 19th, 2018 - 2018 Q1 Earnings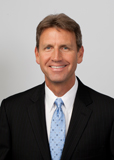 Dan Fitzpatrick
Stock Market Mentor gives you EVERYTHING you need to succeed in the market; all in one place. How easy is that? Dan Fitzpatrick and his elite community of traders share trading ideas, strategies and much more. Dan Fitzpatrick--a world class Technical Analyst, trading coach and regular CNBC contributor--gives you access to all of this with a 14 day FREE membership. Get started TODAY and start trading better TOMORROW with the following premium content:
Nightly video Strategy Sessions with a game plan for tomorrow
Got a stock you want Dan to look at? Just ask.
Patent pending video alerts instantly delivered to you when one of Dan's trading signals is triggered. This is not your typical price alert. This is a short video explaining the action you need to take to make money. No more "Woulda, coulda, shoulda"
Access to over 53,900 stock analysis videos
Access an ever expanding library (53,900) of educational videos that will save you time and make you money
Join a team of friends and traders that have one thing in common; a burning desire to succeed.

Become a Member Today!
Gain immediate access to all our exclusive articles, features, how-to's, discussion group and much more...
Satisfaction Guaranteed!
Your Stock Market Mentor membership comes with a 14 day, no questions asked, 100% money back guarantee!