CEMP (:CEMP)
Bands Volume 200 SMA 50 SMA 20 SMA Videos Alerts Articles Events

woodman: $CEMP - reason 15,687 not own individual clinical stage biotechs.
Motorman: @Woodman is away, but one that he has posted on $CEMP up10% on ER
woodman: $CEMP moving back up off rising support.
issues: @woodman $PETS Excellent. I will heed your well experienced advice. Thanks Woodie. I alway read your posts. Did you buy $CEMP?
woodman: @issues $PETS $CEMP - I already had (have) $CEMP. It was just a matter of whether I would add. Though I wanted to, I didn't b/c other shiny objects have my attention and I have little available trading $$.
woodman: @issues $PETS $CEMP - please don't take me to the "woodie" shed if I end up wrong about $PETS. :-)
woodman: $CEMP @issues - I caved and added to $CEMP at 4.275. Rather dumb of me not to have done this yesterday or this morning some 3% or 4% lower when I thought about it, but I needed to unload some things first.
woodman: $CEMP - ugly one beaten and left for dead is up over 60% since bottoming on 12/29/16. It's back to, and bouncing off, rising support drawn from that date. I've been in it off and on this year, often keeping a core position rather than selling it all when I sell. Looks like a decent spot here.
spmeyers: @woodman $CEMP looks worth watching for move higher
woodman: $CEMP trying to break through resistance higher into the gap.
woodman: @gwenzee $ABMD $INCY $KITE $PBYI $BLUE #Medical - My current #biotechs are $CEMP and $CALA . The third one I mentioned is $ATRS, but that's the one I said isn't a biotech (it's med instrument-supply). I've traded $ATRS many times over the years. My last buy back was at $2.60 and I sold most of it recently at $3.17. I still have a little of it. Another I recently had but no longer is $DVAX. I bought $DVAX in the $7.80s and a little more at $8.85, and sold it all at $9.95. I will look to buy DVAX back after this pullback. (Note that DVAX has it's FDA Advisory panel coming July 28.) I have a number of medical instrument-supply/diagnostic-research/medical device stocks as well. I do not have $ABMD, but it is on my watch list and I like it around here as it moves sideways into the rising 50 day.
Lou: @bigbartabs $CARA #Biotechs #Biotech - MAN, do I agree with you! I lost my shirt on $CEMP, made it back and then some on $RLYP and swore off direct investing in biotechs from then on. Quit while slightly ahead and never looking back. I'm neither smart enough nor quick enough to play that game.
bigbartabs: @Lou @woodman $CARA $CEMP $RLYP #Biotechs #Biotech ... until I get better at Wack-A-Mole... I'm going to avoid trading individual biotechs. And that's likely to be a very long time... since I played Wack-A-Mole once, and gave it up. Cheers buddy...
woodman: $CEMP - broke out of a v/s last week. Now flagging up against resistance (2/24/17). Decent room still in this gap if it can get through. I sold most of mine on the spike up to that resistance spot on Thursday. But if it gets through, I will likely buy that back.
woodman: $CEMP continuing up out of long consolidation.
woodman: $CEMP
woodman: $AUPH $CEMP - AUPH is looking a little more promising and a little less like the next fakeout. CEMP brewing, perhaps. But I've said that before too.
issues: @woodman $AUPH $CEMP Unless it's my new glasses the charts on AUPH CEMP and $ESPR all look the same. To me. Maybe it's a volume squeeze?
woodman: @issues $AUPH $CEMP $ESPR - there are some similarities and some dissimilarities. All are working into or already well into a squeeze. CEMP is a disaster and has been "basing" for a long time, but has potential to come back out ... if Soli works out. It's beleaguered but who knows. For me, it's a dumpster dive. ESPR has been in an uptrend, but now moving sideways into the 50 day. AUPH is similar to ESPR. Both have had some drastic moves. AUPH is really the only one that feels to me like it is ready to move higher at the moment but it has tricked me before. But I've just held it through the fake outs over the last several weeks. But let me be clear, they are all dangerous spec stocks. So, in that regard, they are the same. :-)
woodman: $CEMP - two days ago I mentioned the very tight squeeze (relative to past squeezes) for this one. Getting a pop up out of the BB complex this morning. (FD - I am long a little of this bioturd.)
efrain007: @woodman $CEMP nice volume too. Think I may join you.
woodman: @efrain007 $CEMP - it reported this morning, but I am unsure what is moving it up. Here is their press release: http://investor.cempra.com/releasedetail.cfm?ReleaseID=1023528
Sher: @woodman $CEMP - Their earnings loss was less than expected...
woodman: @efrain007 $CEMP - It's got the feeling of a fakeout.
efrain007: @woodman $CEMP Doesn't matter to me as long as it goes up ;) Took some 4.05 and will add if it takes out day high.
efrain007: @woodman $CEMP Funny, I get the same feeling as it's backing down, yet I took a little anyway because of the volume.
efrain007: $CEMP stop hit added 4.15
woodman: @efrain007 $CEMP - HoD. interesting. Still holding.
woodman: @efrain007 $CEMP - Closed at HoD. Impressive. Hopefully it continues next week. That's a tight squeeze (very tight relative to its own BB history) from which it emerged, and on higher than average volume.
efrain007: @woodman $CEMP Agreed. Good close, good volume and a close out of the upper BB. Shame it's not a high short interest but I'll take it :)
woodman: $CEMP - many have been burned by this one, I have a feeling. That said, I just wanted to point out the very tight squeeze relative to past squeezes for this one.
efrain007: @woodman $CEMP reports Friday. I'll be watching that one for a move.
mradams0621: @woodman $CEMP $ABUS speaking of old Tricia fav's, the old TKMR, now ABUS, I'll see your squeeze and raise you---
woodman: @mradams0621 $CEMP $ABUS - LOL, mradams! The streets are littered with SMM biotech carcasses from yesteryear. It's like an episode of The Walking Dead.
woodman: $CEMP continues to work.
SusanW: @woodman $CEMP Is there any news for the price move?
:
Motorman: @woodman $CEMP thanks Woodman, holding small position.
SusanW: @woodman $CEMP thank you
woodman: $CEMP - popping above the $4.00 line.
woodman: @tjv821 $ttph - Speaking of bioturd revival, $CEMP is curling back up. I bought a little of this on 3/2 a little higher than where it is now, but may add.
woodman: @tjv821 $ttph - The Third Turd rising along with $DVAX and $CEMP. I bought some $CEMP today.
Aragorn: @woodman $ttph $DVAX $CEMP I was going to comment on TTPH this looks good fro a measured move to like 7.30 or so
woodman: Chasers of #bioturd $CEMP on Friday or yesterday getting the smack-down today.
shoredriver: $CEMP up almost another10% in pre .....
shoredriver: $CEMP blast from the past up 45% in pm due to positive results of phase3 study of fusidic acid in treating skin infections(MRSA)
judysteiner: $CEMP seen this in the forum over the years....up pre mkt, meets its endpoint in ph 3 studies in bacterial skin infection
shoredriver: $CEMP climbing up almost8%
SusanW: @shoredriver $CEMP Do you feel there is any possibility for this stock to recover?
shoredriver: @SusanW $CEMP not sure what you mean recover...it is just squishy at this point....
Lou: @SusanW $CEMP - I am, unfortunately, very familiar with the company, its antibiotic and I believe that I have a good understanding of the FDA pronouncements and ongoing issues. Fortunately, I bailed right at the beginning of the drop and got out, with a massive loss, at around $10/share. My losses are so substantial that I have the dubious distinction of being one of the lead plaintiffs in a class action lawsuit. The founder, moving force and former CEO has retired. IMO there is almost no likelihood of any significant recovery. At best the antibiotic will be approved with a Black Box warning. I'm sorry to post this and wish all involved good luck.
mopick: @Lou $CEMP Shared your pain in this one! Too bad, too, as there was so much potential. Meantime, what's your take on the $ETE/$ETP situation now that Blackrock is supposedly out of the picture?
shoredriver: @shoredriver $CEMP Had an old moment and thought you were posting about$NVDA....$CEMP I am up almost 30% in aprox 3 weeks.....I treat it as an option that will likely not go to zero but could easily double or so if it gets approval....
Lou: @mopick $CEMP $ETE $ETP - watching and waiting. I'm still carrying a significant short term gain and am willing to risk some for what I perceive as some upside.
shoredriver: @SusanW $CEMP It appears that they will be doing a wider sample to get approval, where they are on that I will leave up to the various experts on this board.. Again, I am treating my investment as an option (LEAP) with likely nominal downside and large upside . You need to determine for yourself if you should sell ( along with tax advisor) and take loss or hold or add or whatever...
Lou: @shoredriver $CEMP - if I recall correctly the sample required by the FDA is 9,000. That would take about forever to enroll, let alone administer. IMO the stock will fluctuate like any low priced stock on the basis of rumors and conjecture - but recover? - not likely. edited to substitute word "enroll" for "gather."
bsafriet: @shoredriver $CEMP I'm holding my existing position, admittedly not much more to lose from here. I held on on the premise that they would get approval. I'm optimistic that they will complete the trial with the 9000 patients and resubmit request for approval. However I do not think. That they will be able to do this on their own. They will have to partner with someone or give a venture capitalist a big junk of the company. Their drug is desperately needed, there is a market. I was shocked that it was not approved with a black label. Unfortunately this one now is a long term trade.
Lou: @bsafriet $CEMP - for anyone holding this, and may have gains in other securities, I would suggest that the losses be taken to offset taxable gains. It's better to take them when they are still short term. I was fortunate as my losses offset a portion of my much bigger gains in Relypsa in 2016. Short term losses can be used to offset some other income (not trading related) as well, and unused losses can be applied to other years. If carried too long the losses become long term, a lot less valuable because long term tax rates are lower,
shoredriver: @Lou $CEMP And should they join the lawsuit then also?
Lou: @shoredriver $CEMP - no need. It's a class action, covering all investors in the class. The lawyers needed a few investors who lost money as lead plaintiffs. If there is a recovery all who qualify in the class will participate in the settlement or award.
shoredriver: @Lou $CEMP Well Investment, Tax and Legal advice all for free....very interesting.......
Lou: @shoredriver $CEMP - the advice is worth what you paid for it. That said, I'm retired from my law practice and have always been tax oriented as my first degree was in accountancy.
shoredriver: $CEMP up almost 30 % in 3.5 trading days
shoredriver: $CEMP at HOD up 6.5%
SierraJW: @shoredriver $CEMP Although one upgrade has been made, several others are still low, and I am looking to get out of $CEMP - I would not recommend staying with it - Very high risk, IMHO. (my losses are not the reason, the future looks VERY risky!) you may want to check it out at investing.com or finance.yahoo.com.
shoredriver: $CEMP.....Almost 5 bucks a share in cash and nominal debt plus patents. The antibiotic did not truly fail, the study was not large enough and they need to moderately upgrade the mfg plant....Seems to me like this could provide significant upside(2-3 bagger) over next 1-2 years...esp if a larger entity takes them out....
indigo1948: @shoredriver $CEMP - I agree with you on the impact of the study - target group needed to be larger - and on the potential. This one could be quite rewarding for the longer term investor but patience will be in high demand and the only question in the biotech area is whether there are more appealing upside stocks that look to have shorter term gain potential?
shoredriver: @indigo1948 $CEMP well if the stock moves back to cash value that is almost a double and any good news/buyout would likely send it way above that...so I guess I would take a double (or way more )in a year or three any old day of the week...
indigo1948: @shoredriver $CEMP - hard to argue with that math - I am looking at it tomorrow and thanks for the comments.
steve71: @shoredriver $CEMP Let me offer an alt view: 1) Cash. Yahoo is not current. Last week the CEO stated cash was $230M. Debt is $17M. With 52M shares, cash is $4/share Cempra's burn rate is $100M/year. 2) FDA wants a 9,000 patient study before r ...
shoredriver: $CEMP....anyone else playing? I'm up about 24% from yesterday....think I will let it roll into next week....
jnag698: $CEMP- .................... KABOOM!!! Another biotech bites the dust, as the FDA rejects Soli. Personally, I think one can make more money shorting biotechs.
tejas7: $CEMP this came in my morning mover scan. Going in dumps after FDA
steve71: @tejas7 $CEMP Pretty much a disaster. FDA wants a 9,000 patient study before resubmission of the drug. Sounds like approval would be quite restrictive at that point. THEN FDA wants a post-approval, or P4 study. The economics may kill the drug, if not the company.
tejas7: @steve71 $CEMP Market thinks may be death of company
SusanW: @tejas7 $CEMP This was my 2016 lesson. Don't go down with the ship. I mistakenly thought this was going to get approval and stuck with it. Now I guess I'll finally sell and buy a sweater to remind me of my loss.
tejas7: @SusanW $CEMP Tough luck! I stopped playing with these "approval" trades. I think I need a mole in FDA to make money in these trades. And they have made it illegal to do so..:)
Henry: $CEMP The FDA has set the target date to take action under the PDUFA as December 27 for the oral formulation of solithromycin and December 28 for the intravenous administration of solithromycin.
The Drug
Solithromycin, according to the company, ...
steve71: $CEMP Cempra is down 13% today after SunTrust changed their rating from Buy to Sell. Or maybe it was the predictable class action suit filed same day. Cempra's drug Solithromycin, for CAPB, has a PDUFA date of 12/27. About 20-30% of Community Acquired Bacterial Pneumonia cases involve a resistant organism. Solithro is a needed alternative. But Cempra lately said that Solithro causes liver damage in some people. Hence the 65% drop on 11/1/16. So the 12/27 (or sooner) decision is a lottery ticket. As others have mentioned, Black Box approval seems likely, and should bump the PPS. No position, but I'm tempted to buy a few shares. Or maybe I'll go to the corner liquor store and buy ACTUAL lottery tickets.
TRICIA: $CEMP .... buy a bit rhrn .... FDA pdufa due EOM .... will it have a black box ... yea... but tylemol cause s elevated liver enzymes too. Will it get a CRL ... I doubt it... we don't have a reliable CAPB drug to send folks home on ... just my thoughts ...
jnag698: @TRICIA $CEMP - THE Tricia??? wow! Welcome back. Always enjoy ur posts. Agree about CEMP's Blk Box & CRL.
Marcelomex: @TRICIA $CEMP you are a holiday present!!! Welcome.
rj7150: @TRICIA $AKAO Nice to see you back here! The one thing I have noticed is that it isn't easy for some of these research companies to go from stage 3 success to profit from sales. Many of them seem better served to sell to a big dog that has a sales department, distribution etc in place. I sold yesterday to soon after a long underwater hold. I lost control when It went green. I only have a couple dogs left, one being $CEMP.
shoredriver: $CEMP looking perky....
JJT1: $IBB $TEVA $ENDP $CEMP $ALXN $ACAD Took opportunity of big jump in Biotech to put stop limits on several bad trades so back to B/E.
shoredriver: $CEMP If it reaches 5 ish I am a buyer....
GOOSE: A TRADE: Surprised me. $CEMP STC STOCK @8.92 Near the open. Actually made some $. Small position.
rj7150: $CEMP - With the results from Fridays AdCom, what will happen to the stock price of Cempra going forward? I was traveling Wednesday when the Wiley Coyote move occurred and am still holding the smoldering remains of a half position.
SusanW: @rj7150 $CEMP were any results posted yet? I haven't seen it
janner0814: No position.... got some time before heading out to #WORSHIP, to look at the $CEMP chart, in my 4 time frame perspective..... Here is my "non-editorialized," #TECHNICAL graphical #ASSESSMENT of $CEMP: http://tinyurl.com/cemp20161104janner BTW: Each of the four #TIMEFRAMES, presents #COMPELLING #QUESTIONS. #QUESTIONSareETERNAL. Also, pay special attention to the #DAY chart; as @Aragorn would probably say: "Inside days (the "low harami")" at #INFLECTION points can have powerful & #FAST moves (to either way)...... so it's important to let the #CHART #UNFOLD. Be Patient. Be Observant. Be Water. @SusanW $CEMP
:
janner0814: @rj7150 Better than relying on $CEMP news that is already factored in... http://tinyurl.com/cempra20161106rj7150 Enjoy your #HashBrowns #SmokingHash to ease your #PAIN. ***************** #PAINFULwiseARSE 😣 #OUCH #VIX #ALERTS #graphic #WEEKLY #UNFOLDIINGS #jannerCAUTIONARY #WAITING #SIGNS #TELLS #POTENTIAL #QUESTIOMSareETERNAL #setups #cash #WAIT #NOTRUSHING #LETMARKETUNFOLD #HashTag #HashMarks
PhilHarmonic: @rj7150 $CEMP This is a busted stock that you would do well to stay away from.Massive institutional selling last week.Everyone who has bought and held since 2014 has lost money. Follow Dan's advice and stick with the winners.
SusanW: @rj7150 $CEMP #1 #2 #3 Thank you! I didn't see that. I have a long position ( unfortunately) but this outcome sounds promising. Obviously the chart is horrible, but I could not believe the years of trials would not have turned up a huge flaw to prevent this drug from coming to market. I guess we will see
SusanW: @SusanW $CEMP #1 #2 #3 Sorry , I read the last post incorrectly. At first glance I thought it was 12 yes for adequate study. Doesn't look good.
janner0814: @SusanW $CEMP #1 #2 #3 Why? The SA "bad news" is already "baked in the price." Might be wise to.look more at price action. Look at the 4 time frame chart I have posted. http://tinyurl.com/cemp20161104janner Sellers running low on momentum? Perhaps?... you MIGHT have opportunities to unload it at better prices..... & maybe not.... ##LEARNINGexperience
shoredriver: $CEMP halted due to drug review...Looks to be halted most of /all day...
jnag698: $CEMP- twitter listing split vote on adcom..........7- yes, 6-no.................FWIW
steve71: @jnag698 $CEMP The concern about induced hepatitis really hurt. My guess is that the full FDA panel will issue a very narrow approval as well. Possibly use limited to hospitalized patients, demonstrated to have otherwise resistant organisms. And a P4 study may be required to gauge long term hepatic damage and survival. The limited label would hurt sales, if that happens. Ironically, Cempra is recruiting a study using Solithro to TREAT hepatitis. ClinicalTrials.gov Identifier:NCT02510599. Since the drug can cause liver damage, sounds like a non-starter. Fascinating story. IMO it's a coin toss, not an investment.
JJT1: @skyrunner $ENDP $TEVA $VRX Thanks for info. And I thought yesterday news re: $CEMP was the worst day I ever had.
Visit the Trading Forum to join in the discussion.
| | |
| --- | --- |
| Stock Price | $USD 0.00 |
| Change | 0.00% |
| Volume | 0 |
Cempra Inc is a clinical-stage pharmaceutical company which is developing antibiotics to meet critical unmet medical needs in the treatment of bacterial infectious diseases, particularly respiratory tract infections and skin and skin structure infections.
Request Video of CEMP
Already a member?
Sign in here.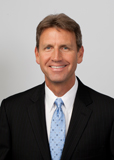 Dan Fitzpatrick
Stock Market Mentor gives you EVERYTHING you need to succeed in the market; all in one place. How easy is that? Dan Fitzpatrick and his elite community of traders share trading ideas, strategies and much more. Dan Fitzpatrick--a world class Technical Analyst, trading coach and regular CNBC contributor--gives you access to all of this with a 14 day FREE membership. Get started TODAY and start trading better TOMORROW with the following premium content:
Nightly video Strategy Sessions with a game plan for tomorrow
Got a stock you want Dan to look at? Just ask.
Patent pending video alerts instantly delivered to you when one of Dan's trading signals is triggered. This is not your typical price alert. This is a short video explaining the action you need to take to make money. No more "Woulda, coulda, shoulda"
Access to over 56,100 stock analysis videos
Access an ever expanding library (56,100) of educational videos that will save you time and make you money
Join a team of friends and traders that have one thing in common; a burning desire to succeed.

Become a Member Today!
Gain immediate access to all our exclusive articles, features, how-to's, discussion group and much more...
Satisfaction Guaranteed!
Your Stock Market Mentor membership comes with a 14 day, no questions asked, 100% money back guarantee!