Cirrus Logic Inc. (NASDAQ:CRUS)
Bands Volume 200 SMA 50 SMA 20 SMA Videos Alerts Articles Events

issues: Here is an interesting article "Cheap Stocks with PEG ratio (pe divided by growth rate) below 1 that are Buy rated: http://www.marketwatch.com/story/26-cheap-stocks-in-the-markets-hottest-sector-2017-06-09 Phil VanDorn lists these as good candidates: $MU $WDC $CIEN $BCOR $LRCX $AAOI $CIEN $STMP $TIVO $MXL $SMCI $AMAT $CAMP $FB $CRUS $MEI $ITRI $SMTC $OCLR $SWKS and $MSCC. Although these are not necessarily on his list, I personally like: $BCOR $AMAT(IBD 50 this week) $CTRL(IBD 50 this week)$PETS $BZUN $BABA(IBD 50 this week) $ANET(IBD 50 this week) $CGNX (IBD 50 this week) We personally hold positions in $MU $LRCX $AAOI $MXL (have tight stop in place) $FB $BABA $ANET & $MCHP.
Shopaholic526: $CRUS Not feeling compelled to buy right now. Everything I want has pulled back to 50 day with a positive candle. However they are all at the low of the day.
Bridget: $CRUS this IBD50 stock is breaking higher as the 50dma has caught up.
DAN: Some of @Bridget's notes to me tonight: $XLI $XLV - both breaking higher $BX $OLLI $CRUS $AMAT $MA - working $MON - continuing to breakout $WYNN $LVS $MGM $CZR $WYN - this move was much bigger than I expected $DLPH - new high, this stock is in the autonomous car space $GM $F - both seeing a bounce after this pullback $NSC $CSX - at all time highs $FDX - breaking out of triangle, a break above $200 would be significant $NLY - nice pattern, breakout on volume $LND - breakout after flag $OA - breaking out of cup and handle $CHGG - breaking out of squeeze $HRB - steady climb, new 52 week high $TCMD - #ipo at all time high (Short and Sweet). 8-) Dan
BocaRick: @Wolf $NVDA Pacific Crest also upgraded $SWKS and $CRUS both to Outperform - no PT
Wolf: @BocaRick $NVDA $SWKS $CRUS Next time I will let you know when I go long $NVDA so you can short it. This is twice. Luckily, I bought puts as well.
JBed: $CRUS doing same as $SWKS.
Aragorn: $CRUS is up about 10% in the last week moving up the upper BB a bit extended from the 8ema
issues: @DAN $XLP $K $TAP $MO $PEP $NWL $SMH $XLK $QQQ $AMD $CRUS $IBM $ORCL $MU $FN $WB $QCOM $CRM $Z $USO $BP $XOM $APA $PXD $KRE $C $GS $BAC $PRU $DB $WETF $BEN $FRTA $TUSK $HUM $AET $UNH $IBB $ILMN $COL #ipo Dan half the benefit from the video is your mellifluous voice that has such a convincing, cogent, smooth, flowing sound. Anyone can read stuff on stocks all over the net but there is only one DAN FITZPATRICK and it's all in the voice. Don't even think of stopping these videos. I get a lot out of even the pauses, hesitations, emphasis etc.
judysteiner: $CRUS UP 191% vol today above 8 ema and vwap --long
issues: @judysteiner $CRUS Q: Would Dan call this a "broken pattern?"
DAN: @issues $CRUS Yes. I think it's a broken stock. What had been support is now resistance. Likely to have a tough time pushing to $60.
champ: @Aragorn $XLP $K $TAP $MO $PEP $NWL $SMH $XLK $QQQ $AMD $CRUS $IBM $ORCL $MU $FN $WB $QCOM $CRM $Z $USO $BP $XOM $APA $PXD $KRE $C $GS $BAC $PRU $DB $WETF $BEN $FRTA $TUSK $HUM $AET $UNH $IBB $ILMN $COL #ipo --Is the party Over...?
Bridget: ...
$SMH $XLK $QQQ - semi and tech not doing well. Major rotation. $AMD $CRUS $IBM $ORCL $MU $FN $WB $QCOM $CRM $Z, may get an oversold bounce tomorrow so I'm watching for my next entry
$USO up again today but this move might be over. If not, here a ...
Aragorn: @Bridget $XLP $K $TAP $MO $PEP $NWL $SMH $XLK $QQQ $AMD $CRUS $IBM $ORCL $MU $FN $WB $QCOM $CRM $Z $USO $BP $XOM $APA $PXD $KRE $C $GS $BAC $PRU $DB $WETF $BEN $FRTA $TUSK $HUM $AET $UNH $IBB $ILMN $COL #ipo As always thanks Bridget. I wish Dan's notes were more like this then I could just read his notes LOL Thanks again
DAN: @Aragorn $XLP $K $TAP $MO $PEP $NWL $SMH $XLK $QQQ $AMD $CRUS $IBM $ORCL $MU $FN $WB $QCOM $CRM $Z $USO $BP $XOM $APA $PXD $KRE $C $GS $BAC $PRU $DB $WETF $BEN $FRTA $TUSK $HUM $AET $UNH $IBB $ILMN $COL #ipo You can watch my videos, which accompany the notes. Trust me, I'd rather just provide detailed notes and forego the vids. ;)
issues: @DAN $XLP $K $TAP $MO $PEP $NWL $SMH $XLK $QQQ $AMD $CRUS $IBM $ORCL $MU $FN $WB $QCOM $CRM $Z $USO $BP $XOM $APA $PXD $KRE $C $GS $BAC $PRU $DB $WETF $BEN $FRTA $TUSK $HUM $AET $UNH $IBB $ILMN $COL #ipo But Dan you have such a mellifluous voice: (def -pleasant to hear., soothing, rich, smooth, euphonious, harmonious, tuneful etc///
Alexandra: @DAN $XLP $K $TAP $MO $PEP $NWL $SMH $XLK $QQQ $AMD $CRUS $IBM $ORCL $MU $FN $WB $QCOM $CRM $Z $USO $BP $XOM $APA $PXD $KRE $C $GS $BAC $PRU $DB $WETF $BEN $FRTA $TUSK $HUM $AET $UNH $IBB $ILMN $COL #ipo I love the videos and the notes help reinforce. Hope your shoulder is healing nicely.
Aragorn: @DAN $XLP $K $TAP $MO $PEP $NWL $SMH $XLK $QQQ $AMD $CRUS $IBM $ORCL $MU $FN $WB $QCOM $CRM $Z $USO $BP $XOM $APA $PXD $KRE $C $GS $BAC $PRU $DB $WETF $BEN $FRTA $TUSK $HUM $AET $UNH $IBB $ILMN $COL #ipo
I did ask Gary if he could do the same for th ...
TCW23: $CRUS looks like a breakout?
Bridget: Notes: $KOL - breaking out of this squeeze to the downside $LULU - also breaking down out of this squeeze $CELG - consolidating near the highs $SMH, $CRUS, and $NXPI - both pushing higher $CF - nice bullish engulfing candle after some consolidation $ETE - consolidating here and looking about ready to move higher $ASIX - ipo strategy $BOFI - inside day after a flag and still above prior resistance. Great pattern for a breakout $ATVI - reversal today, looks like the bears are in control $WDC - in a nice uptrend $ETP - moving higher $WIX - all time high, marketing and web design company $HA - airline stock that still has room to run
Aragorn: $COR big move today now above the 8ema maybe a change in character. $STMP big day inside day and up continuing the break out of 2 month consolidation $CRM nice move today extended and sold off intraday biit still up from yesterday 4ROST similar to CRM $ INTU watch this for a short sometime next week really extended now $FDX inside day and up nead HOD strong stock $BWLD inside day and up nice move $WDC anther strong stock $CF above the 200 aking a statement $ KSU above the 21ema now filled th gap and the Mexicans are going to ship Trump all the cment he wants on the KSU express $LOGM - log me I to this one $ SIVB animal $CRUS about to go inside month and up strong stock $COHR WOW
Robert1965: $CRUS Has anyone been looking at this, got an alert 52 week high, 55.24, inter day low 51.29, high 55.24, close 55.17
SierraJW: @Forexpro #Off-Topic I have been away from trading recently, (MSFT Win 10 is ending 7/29/2016, and I have several systems to upgrade). and I let my Barron's subscription lapse... What do you think of their small cap recommendations (~46 stocks?) ? They claim: "Barron's [their] 46 small-cap stock recommendations over the past year have handily beat the index." Do you have the list? Are their any gems there, IYO (short or long term)? A quick list of my best LTH positions seems to be $LUV, $UBNT, $SWHC, $FB, $CRUS, $VSTO, $XOM, $CVX , $OA , $NXPI, $A, $ANIK, but I have yet to vet them. (Dogs are to numerous to list... I will be looking at them as well as some BREXIT picks for LTH LOL ) Hope you are doing well, Jim
tradeforfamily: $CRUS Hi, I am pretty in cash, waiting to see the result of the Brexit. But I did see $CRUS breaking out of a year long consolidation. I would jump in today, but tomorrow is the vote so... just bringing it to everyone's attention. thanks
mradams0621: @tradeforfamily $CRUS I know nuttin, but curious why you would be considering it today. At an long term high, several areas of support much lower. Had a nice run, and if in at lower levels it has been working well. But buy now? Trade or long te ...
tradeforfamily: @mradams0621 $CRUS Thanks for the input. I am not long, but for the long term investment buyer. The thesis is that it finally broke thru the level of $38.50, a year in the making. I might be wrong, but I thought Dan suggest a small position in this type of break out.
Bridget: $CRUS very strong move today and now breaking above the upper bollinger band.
Paddleboard: ...
$AAPL $ABUS $ACAD $ADRO $ADXS $AEGR $AEM $AIG $ALE $AMBA $APC $APOL $ASH $AU $BDSI $BG $BHI $BHL $BIN $BITI $BMY $BRCD $BYD $CASY $CAT $CBRL $CL $CLF $CLNE $CMI $CNP $CNQ $COG $COP $CORE $CRM $CRUS $CSCO $DANG $DDD $DJ-30 $DLTR $DO $DPLO $EBIX $EBS ...
SierraJW: @DAN #watchlist $KMB, $COST, $MNST, $PM, $TSN, $DPS, My list: $ULTA, $ALGN, $SWHC, $NXPI, $VIAB, $VLO, $NFLX, $CRUS
DAN: @SierraJW $KMB $COST $MNST $PM $TSN $DPS $ULTA $ALGN $SWHC $NXPI $VIAB $VLO $NFLX $CRUS #watchlist Good list. Will cover those tonight. Several staples...which are where we want to be. Thanks for posting, SierraJW.
JimBob: @traderbren $CRUS Higher Highs, Higher Lows, Hammer yesterday, I plan to be long today
traderbren: $CRUS - np, but noticed it kissed the 50dma after yesterday's sell-off.
issues: @woodman $SIMO SIMO is in a great industry group (IBD). Others include $AVGO $NXPI $NVDA $CRUS $IDTI $MPWR $IPHI $AMBA. We are holding NVDA, NXPI IPHI but would like to buy IDTI. Not too sure about AMBA
PJMR11: @issues $SIMO $AVGO $NXPI $NVDA $CRUS $IDTI $MPWR $IPHI $AMBA Holding position in AMBA. Looks like it could go either way from here. Today's action mostly down
woodman: @issues $SIMO $AVGO $NXPI $NVDA $CRUS $IDTI $MPWR $IPHI $AMBA Yes, semiconductors (and semi-equipment) have been doing very well. They've been among my best performers, along with some names in the communications equipment and electronic components sectors that I've been mentioning.
SierraJW: $CRUS upper BB, Cup and handle - long
Aragorn: $CRUS inside day and down it looks very heavy - A short candidate well definitely based on todays signal - does it have legs, IDK
traderbren: @Aragorn $CRUS - if it weakens further, it could move down to close the gap at $27ish.
tommyc: $CRUS down 5.5% today and sitting on 50dma RHRN, bearish engulfing reversal from yesterdays bounce as mentioned in the strategy session
GreenGhost: ...
Also on the downside is Apple Inc. ($AAPL -$3.41 to $115.67) after Cowen and Company cut its price target to $130 from $135 ahead of the company's Q3 earnings announcement tomorrow after the market close. Other periphery plays dropping in symp ...
j_herreria: $CRUS is the pullback to200 DMA a god buy opportunity in your opinion? I'm new toSMM. ILl take you opinion as option :-;
Aragorn: IBD 50 Inside list INSIDE DAY $AVGO $HAWK $STZ INSIDE WEEK $AOS $CBM $CDNS $CRUS $DY $EW $ICLR $INGN INSIDE MONTH $CBM $CYBR $SSNC $ULTA
traderbren: $CRUS -- not looking good, especially if it takes out Friday's low of $30.11
billfumick: I put on a $PANW short today against the 50 day. still #Short $SWKS, $CRUS
billfumick: I'm short $CRUS with minimal risk...
billfumick: $AAPL ugly.... Im #short $SWKS (from weeks ago) and added $CRUS short today...
StockMarketMentor: A Price Alert has been triggered for $CRUS Cirrus Logic Inc. Price Alert. Click here to view associated video clip: http://stockmarketmentor.com/stockanalysis.html?ticker=CRUS&clip=57255
DrScience: $AAPL $SWKS $CRUS $AVGO $QCOM $BRCM $NXPI all the usual suspects line up in the new iPhone 6. Those who bought $SWKS yesterday may now take some handy profits on the news. http://www.thestreet.com/story/1331371/1/iphone-6s-teardown-here-s-what-s-inside-apple-s-latest-smartphone.html
Forexpro: @DrScience $AAPL $SWKS $CRUS $AVGO $QCOM $BRCM $NXPI Thanks, DrScience, I never sold my $SWKS, just keep writing calls and puts against the core, so to speak. :) Hope you're thriving; all the best!
issues: $CRUS Yes I watched the short video and Dan says to short $CRUS at $29. It's well over that now. Is anyone SHORTING CRUS?
Bridget: @issues $CRUS it is acting too strong today. I would need to see more weakness before I would short it.
TunaHelper: @michaelH $FFIV Hi MicaelH, Here is a list of stocks that I am looking at potentially shorting: $MBLY $CRTO $AAPL $NFLX $CRUS IMPORTANT NOTE / CAVEAT: I don't think now (as in today) is the right time to short these stocks. I'd like to see more of a bounce (both market and the individual ticker) from here into resistance - and then initiate a short. The $FFIV chart is a mess - which I realize sounds like a statement that supports shorting it, but it's more of a red flag / signal of caution (for both longs and shorts). I think that holding that short much longer could be risky, because it's about to hit some serious support levels around $110. In any case, just my 2 cents. Hope it helps. -Tuna ps. Definitely appreciate your initiating a discussion on shorting in the forum. Would love to hear more ideas from members on this.
michaelH: @TunaHelper $FFIV $MBLY $CRTO $AAPL $NFLX $CRUS putting crto and crus on my watch list, thanks
TunaHelper: @michaelH $FFIV $MBLY $CRTO $AAPL $NFLX $CRUS You're welcome. Also, forgot to mention in my post: * In addition to looking at the price action (per my mentioning it hitting up against resistance on shorting), I think looking at volume helps too. Gives you a sense when buyers and sellers are exhausted. * Shorting into resistance enables you to put a stop just above resistance, which could be helpful in mitigating risk.
janner0814: ...
@Aragorn12:54 AM 8/31: "IBD50 inside day: $ALK $CDW $CMG $CRUS $HA $HAWK $MD $NTES $ORLY $OZRK $PAYC $PNK $PSA $REGN $TSO $UHS $UTHR

New additions: $AMBA $AVGO $CYBR $CRUS $SIG $NTES $FIVE $ALXN"
issues: IBD 50 dropped the following: $AKRX $AMCX $CRTO $CRUS $EPAM $GTN $HRTG $HZNP $JAZZ $MNST $PGTI $PZZA $TMH. Added: $CBM $CMG $CTSH $EBIX $ELLI $HA $ICLR $IPGP $SCI SSTZ $TSCO $TSO $UVE . We continue holding $CRTO $HZNP $JAZZ $MNST $STZ $TSO. In the p ...
EasyOut: @Aragorn #Aragorn's Inside Stocks IBD 50 Inside Day Week and Month Inside Day - $ALXN $MANH $ORLY $PAYC $PNK $TSS $V Inside Week - $AMBA $CRUS $CYBR $HAWK $ILMN $MANH $SBUX $V Inside Month $OZRK $ANET There were a lot of changes this week in the IBD50 Here are the new adds $ICLR $CRUS $V $PZZA $SSNC $WETF $PGTI $SBNY $TMH $CALM $NKE $AKRX $ALXN $ENDP Thanks for your posting. Kathy
Peppermint: $CRUS Still not happy that market makers stopped me out yesterday at less than $31 (I had a mental stop and it hit my price alert so I put in a stop limit order and it was hit). It's up 12% today. Would anyone get back in here?
Prazan: @darkenedaura $SWKS it's giving you an opening to lighten up if you're nervous. The market overreacted to the $AAPL results, which it often does to that particular ticker. $CRUS showed that the components market for smartphones is still strong. $SWKS supplies an increasing $ amount to the 6 and unit sales were growing there, based on the 20% jump in ASP. This doesn't mean the market will react well, though. If $SWKS doesn't produce the same killer beat that $CRUS did, then it may sell off. I'm holding and I think it's a good gamble but it's still a risk, one I'm willing to take because it's a LTH until it proves otherwise.
mradams0621: $ITEK $FTK $CRUS $SNDK $DUST $JDST $INFN $CYBR $UA Grats to those who made big bucks today- sure wasn't me!
Peppermint: Today I have just reviewed positions and stops. Most doing OK. Holding $AAPL since support seems to be holding RHRN. Holding $FB calls but bought a July 31 P to cover earnings risk. Two stops hit today. $CRUS (semi sector keeps falling) and $BCE. I still have more $BCE at a nice profit. Assume this is interest rate fears not anything wrong with $BCE so don't mind holding for now. Out of $CRUS position at small loss. I need to review my $SUNE position as a result of today's drop. Like the company, presume the recent acquisition is the reason for the drop.
Photiosm: @janner0814 $FTNT, $CRUS on fire after hours
janner0814: Thanks @Photiosm .... I trusted my benchmarks and luckily wasn't shaken out. ..... Here's a little end of the day trick I used... rather than getting annoyed at the $TNA plunge. I began looking instead at the VIX ($VXX). At the EOD, the VIX was NOT confirming the $IWM/$TNA down move. So that was a tell. AH I decided to create an inverted VIX line chart; at the EOD it was telling! It wasn't doing the plunge that $TNA did; which sort of told me that the risk perception was not all there... **********reference note************ @Phoiosm: $FTNT, $CRUS on fire after hours
issues: $CRUS up big on earnings AH. Talking head like $NXPI over $CRUS. $SWKS up? Where is the best website for finding accurate earnings?
Peppermint: @Photiosm $CRUS I wonder why up after hours. Market makers stopped me out of my position today.
Prazan: $SWKS up over 2% AH on $CRUS beat, which augurs well for $AAPL suppliers. $SWKS climbed about 4% from the LOD, so I see considerable strength in this one. It hasn't been an easy hold since March, however, and I can see how some would consider ditching it after the terrific run it has experienced.
SierraJW: @Jadee #IBD50 w/$ FWIW Alpha sorted list $AMBA,$AKRX,$AOS,$ATHM,$AVGO,$BSFT,$CBM,$CNC,$CRTO,$CRUS,$CYBR,$ELLI, $FLTX,$GILD,$GTN,$ILMN,$MANH,$MEI,$MTSI,$NOAH,$NSR,$ORLY,$OZRK,$PAYC, $PNK,$REGN,$SC,$SWKS,$SYNA,$TASR,$TES,$THRM,$ULTA,$UTHR,$UVE,$VDSI, $VRX,$WAL,$YY,$ZBRA @ginny Premkt Gappers w/$ Gapping up $AERI 53.7%,$ ACUR 44.6%,$ FREE 27.7%,$ COTY 12.9%,$ AYA 6%,$ SLF 5.3%,$ AEHR 3.2%,$ CHK 3.2%,$ NOK 1.9%,$ PBY 1.8%,$ ZINC 1.6%,$ FDS 1.5%,$ NVS 1.3%,$ GPS 1.3%,$ GSK 1.1%,$ GG 0.8% Gapping down: AAVL -49.1%,$ CPST -15.1%,$ PFIE -10.8%,$ TAHO -9.4%,$ CAPL -6.8%,$ NBG -4.3%,$ KEYW -4%,$ HUM -3.2%,$ SAN -2.2%,$ NVO -2.2%,$ MT -2.1%,$ ING -2%,$ TS -1.9%,$ TOT -1.6%,$ DB -1.5%,$ LAKE -1.5%,$ ARMH -1.3%,$ SAP -1.2%,$ PHG -1.2%,$ RIO -1.1%,$ ASML -1%,$ BP -1%,$ RCL -0.9%,$ RDS.A -0.9%,$ RIG -0.9%,$ UN -0.9%,$ HSBC -0.7%,$ GOLD -0.7%
janner0814: ...
$AMBA $CYBR $CBM $ELLI $PAYC $SWKS $AVGO $MANH $VRX $OZRK $CNC $VDSI $GTN $UTHR $AKRX $ATHM $YY $EPAM $UVE $ZBRA $MTSI $TASR $FLTX $ILMN $CRTO $GILD $ULTA $SYNA $WAL $AOS $REGN $SC $PNK $BSFT $CRUS $NTES $NOAH $NSR $ORLY $MEI $THRM "

@jadee $JD (0 ...
1Boston330: $CRUS. Up 1.7% rhrn on abv avg vol; semis are up, not a lot, but up; above the 50 da ema; basing on the weekly; worth watching. np.
captron: $CRUS - Looks like its done going down. Taking a place holder and waiting for the buyers to come. Another close above the 50dma will be good.
olveoyl: $CRUS At its recent high. Very tepid (long Jun 36's)
olveoyl: $CRUS still going..Anyone get in?
Aragorn: @olveoyl $CRUS - now you tell me. No that is a power move today above the 2 std BB's. Still inside the 3rd. Thanks on my rdar on any PB.
olveoyl: @Aragorn $CRUS Sorry you missed my other posts on this one. I know you are busy with all your set-ups. BTW, thanks for all you do and post here. You are appreciated. Have agreat long weekend, be sure to do something enjoyable!
SierraJW: @Aragorn Replying to Aragorn logged in as SierraJW X General Trade Question IBD 50 INSIDE DAYS - $ABC $ACT $CRUS $ELLI $EPAM $MANH $MEI $NOAH $OZRK $SPR $UHS INSDIE WEEK - $PNK
olveoyl: $CRUS Perhaps one to watch. It is pulling back from a b/o. Will it hold???
olveoyl: $CRUS On the move. Can it be? A break-out? In this market???
Bridget: $CRUS is breaking out RHRN another nice uptrending stock at all time highs.
pcotton: #scan #rightUpper pullback bounce $AAPL $ACM $ADI $ALTR $ARIA $AYI $AZO $CAG $CBI $COTY $CRUS $DWA $EA $ELLI $EXPE $FCS $GIII $GTN $HLT $HMHC $HW $IPXL $IRDM $JCOM $KMX $KND $LVNTA $MANH $MNST $MSG $NWBO $PRTA $Q $RAI $RCPT $SCMP $SLCA $STNG $SWKS $TNET $ULTA $UVE $VMC copyable version: AAPL ACM ADI ALTR ARIA AYI AZO CAG CBI COTY CRUS DWA EA ELLI EXPE FCS GIII GTN HLT HMHC HW IPXL IRDM JCOM KMX KND LVNTA MANH MNST MSG NWBO PRTA Q RAI RCPT SCMP SLCA STNG SWKS TNET ULTA UVE VMC
dion43: $CRUS - anybody doubting the move in $AAPL today might want to check this out
pcotton: #scan #rightUpper pullback bounce $ABMD $AET $ALR $BLUE $BSX $CAH $COL $CRUS $DXCM $EIG $ELLI $HUM $HZNP $JBLU $MATX $MSCI $QLYS $UA $UHS $WCIC
pcotton: #scan #rightUpper pullback to daily 20,50 or weekly 20 $AHS $AMAG $CNC $CNK $CRUS $DRII $EFX $ENR $IMAX $IPXL $JBLU $KSS $MMS $MSCI $Q $ROST $SEE $TSS $UHS $VRX squeeze breakouts: AHS, AMAG, CNC, IMAX, MSCI, UHS, VRX(phase 3) copyable: AHS AMAG CNC CNK CRUS DRII EFX ENR IMAX IPXL JBLU KSS MMS MSCI Q ROST SEE TSS UHS VRX
traderbren: $CRUS -- np, but noticed my alert popped at $34.50 Anyone in $CRUS
DAN: @traderbren $CRUS -- looks promising. Close to 50dma. Earnings on 4/28.
pcotton: #scanResults - right upper, pullback and bounce. Some squeeze breakouts. $AFFX $AHS $AMAG $AYR $CNK $CONE $CRL $CRUS $DIS $FDS $HOLX $LEA $MANH $ORLY $PANW $SCI $SEIC $THOR $UHS $VNTV Here's list for copy paste: AFFX AHS AMAG AYR CNK CONE CRL CRUS DIS FDS HOLX LEA MANH ORLY PANW SCI SEIC THOR UHS VNTV
dion43: $CRUS @traderbren been in this one since the teens
El_Tuito: $CRUS ... took a little bite of $CRUS @ 34.55 ...so, took a little $JCI & $CRUS. That's my thrill for the day, now just wait for Greece to bail and hammer both.
pcotton: #scanResults right upper with pullback to 20d, 50d, or 20week (with some observations). $ABC (sqz), $ABMD $ACT $AHS $BR $BSX (converges with ma, sqz breakout), $CONE $CRL $CRUS (sqz), $CTB $CTSH (conv,sqz), $DG (conv,sqz), $G $HLT $HNT $HUM (conv,sqz), $IBKR $IDTI $IFF $JAH (conv,sqz), $JBLU (sqz), $MSCI $RUBI $SCI
traderbren: $CRUS -- nice move
traderbren: @judysteiner $CRUS -- its run up in the past 10 days, along with gapping up yesterday, so be careful, that's if you don't have a position already. It looks like it may need to rest before moving higher.
moneyHoHo: $CRUS big numbers
judysteiner: $CRUS up 1,8% after beating .22 on revenues on guiding ahead for q 4
traderbren: $CRUS -- any holders of $CRUS? I think they report after the close tomorrow. Based on $AAPL earnings after the close today, it could trade in tandem with their results.
traderbren: Just FYI - $CRUS, short squeeze continues. Also, $AGIO building after gap down. $BABA firming up as well. Watch $Z if the market holds here. Also, watch $OREX
BocaRick: $AAL $EA $LCRX to be added to Nasq100 also $CRUS up over 1% PM on price upgrade to $28, $AAL also up over 1%
boba: $CRUS - Up big on upgrade by Barclays
traderbren: $CRUS - nice short squeeze on $CRUS
BocaRick: $CRUS #59MinuteTrader - operator error...buy $CRUS at open on upgrade, layer in on rising stock price...stopped out at $22 with a tight stop only to watch price rise to 22.82?
traderbren: $CRUS - gotta love the melt-up in $CRUS today! Major short squeeze in the works!
Visit the Trading Forum to join in the discussion.
| | |
| --- | --- |
| Stock Price | $USD 38.73 |
| Change | 1.12% |
| Volume | 481,934 |
Cirrus Logic, Inc. is engaged in developing high-precision, analog and mixed-signal integrated circuits (ICs) for a range of audio and energy markets.
Request Video of CRUS
Already a member?
Sign in here.
Earnings
August 1st, 2018 - 2019 Q1 Earnings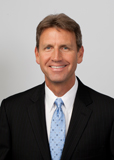 Dan Fitzpatrick
Stock Market Mentor gives you EVERYTHING you need to succeed in the market; all in one place. How easy is that? Dan Fitzpatrick and his elite community of traders share trading ideas, strategies and much more. Dan Fitzpatrick--a world class Technical Analyst, trading coach and regular CNBC contributor--gives you access to all of this with a 14 day FREE membership. Get started TODAY and start trading better TOMORROW with the following premium content:
Nightly video Strategy Sessions with a game plan for tomorrow
Got a stock you want Dan to look at? Just ask.
Patent pending video alerts instantly delivered to you when one of Dan's trading signals is triggered. This is not your typical price alert. This is a short video explaining the action you need to take to make money. No more "Woulda, coulda, shoulda"
Access to over 55,800 stock analysis videos
Access an ever expanding library (55,800) of educational videos that will save you time and make you money
Join a team of friends and traders that have one thing in common; a burning desire to succeed.

Become a Member Today!
Gain immediate access to all our exclusive articles, features, how-to's, discussion group and much more...
Satisfaction Guaranteed!
Your Stock Market Mentor membership comes with a 14 day, no questions asked, 100% money back guarantee!