Commercial Vehicle Group Inc. (NASDAQ:CVGI)
Bands Volume 200 SMA 50 SMA 20 SMA Videos Alerts Articles Events

bRobert: $CVGI Great holding stock. Sideways consolidation giving the rising 50d some time to catch up. Target $18 Long stock/calls
GOOSE: $CVGI HOD
bRobert: $CVGI Will add >11
bRobert: $CVGI Weekly flag. Target $17 . Rising 50d catching up.
GOOSE: $CVGI Not looking well.
bRobert: @GOOSE $CVGI It is absolutely fine. Needed a healthy gentle pullback after HUGE 100% run to give the 50d time to catch its breath. I've been in here since $6 area. Only added. LONG term hold. Not a trading stock. Target $18 area
GOOSE: @bRobert $CVGI Thank you for your reply. Have a great weekend. GOOSE
bRobert: @GOOSE $CVGI I may have to change my call sign to Maverick. Good weekend to you.
bnnybklyn: @bRobert $CVGI for a new position what would you target for an entry ?
GOOSE: @bRobert $CVGI ;>)
bRobert: $CVGI 20d biunce continues. Targets $15.5 $18
GOOSE: TRADES: $CVGI BTO STOCK @11.55 A long term position for me, more about a week or two. ;>) $AA STO 12/1/17 41.50 CALLS @.35, to mitigate my 41.5 puts which are ITM, at this point. 2 more days I'll know if I'm right.
bRobert: @GOOSE $CVGI $AA I'm CVGI biggest fan. Target $16+ . Stock extended however. Higher risk entry in the short term.
bRobert: $CVGI nh holdng stock Target $16+
bRobert: $CVGI Stairway to heaven. Holding stock. target $16.
GOOSE: TRADES: Back in business, been ACAT'd to TDA . Good, got great commissions. Bad, struggling with TOS. ;>( Greatest, able to trade $UVXY again. IAB was off the wall with the margin requirement for $UVXY. $CELG BTO STOCK @105.16 Fat fingered it, but ok. $CVGI BTO STOCK @11.20 $UVXY STO 12/1/17 14.5 CALLS @.35 $UVXY STO 12/8/17 16.0 CALLS @.50 Wishing everybody a great Thanksgiving. SMM and OMM are 2 of the Blessings I'll be Thankful for. AAnd of course my Lady D Mom. ;>)
infocus: @GOOSE $UVXY $CELG $CVGI Good to see you back, and hope you find TOS to your liking. Works for me!
bRobert: $CVGI close to target 1 $11.50. weekly breakout. Long term target $18
bRobert: $CVGI nh . next leg. Extended. Easy to hold
bRobert: $CVGI Strong underlying support. Extended but not pulling back. High long term target $18
bRobert: $CVGI nh. Extended but very strong. Higher risk short term
bRobert: $CVGI Target 1 $11.50 Long term $18
JLF: @bRobert $CVGI Thanks, I took a small position. Joe
bRobert: $CVGI Flag still waving.
Bridget: $CVGI is now moving higher after a flag. Big intraday volume.
bRobert: @Bridget $CVGI Very long. would like to see it print nh. >10.50 .. Target 1 $11.5 LONG term weekly target $18
bRobert: $CVGI Holding stock. Alert > 10.5 . Target $15+
bRobert: $CVGI Flag.. Target 1 11.5. Target 2 16+
infocus: @bRobert $CVGI BTO 1/4 position @10.16 Thanks for the idea.
bRobert: $CVGI flag. Long
bRobert: $CVGI Breakout day 2. Targets 11.5 17+ Long stock/leap calls
bRobert: $CVGI Deserved pop on earnings crush. Next target $11.5 . Then $16.5+ . Long stock/leap calls
GOOSE: A TRADE: Thank you @bRobert for this one. $CVGI STC STOCK @9.75 Not making the mistake I made last time. ;>)
bRobert: @GOOSE $CVGI What was that?
GOOSE: @bRobert $CVGI I had a full position, went up, had a nice profit, started to go down, I held, then wimped out, taking a small loss. Made it up this time. ;>) Thanks again.
bRobert: @GOOSE $CVGI This is a long term hold for me. I trade around a core. Take partial profits on pops. Look at the weekly chart, Long term targets are significantly higher $11.5, $17+
bRobert: $CVGI Very strong. Back to HOD . Holding stock
bRobert: $CVGI . $TGH Bullish weekly . flag. high targets
bRobert: $CVGI reports tonight. Holding stock for me.
bRobert: $CVGI Huge beat on top/bottom line. .16 vs .05 est Rev $198 mil vs $ 174 mil est
bRobert: $CVGI holding stock. Working. Targets $ 9.5, $11 LONG term target $17.
bRobert: $CVGI Continuing to climb slowly . Flag weekly LONG term target $17.
bRobert: $CVGI Close to target 1 . $9. LONGER term target $16. Long stock
debeers: @bRobert $CVGI --good on U.
GOOSE: @bRobert $CVGI Had a conference call this morning, to discuss earnings, guess they were good, even though some of the gain was given back. A sell the news event it seems, but still holding on to a decent %. I added yesterday. Have a full plus position. Thanks again.
GOOSE: @bRobert $CVTI $CVTI OR $CVGI???
bRobert: @GOOSE $CVTI $CVGI CVTI I know it's a bit confusing. CVGI working also. Long term hold
GOOSE: @bRobert $CVTI $CVGI OK, I got it. The only reason I questioned it, was that when I hovered over $CVTI, no chart came up. It works now.
GOOSE: $CVGI Slow and steady. BTO a full position earlier this week. Thanks to bRobert. ;>)
bRobert: $CVGI Working its way to target 1 $9. weekly MACD cross. If successfully completed, much higher long term targets come into view. Not overnight.
GOOSE: @bRobert $CVGI Moving albeit slowly. Lucky for me I bought it yesterday.
bRobert: @GOOSE $CVGI Good long term holding stock. Target 1 $9+
GOOSE: A TRADE: $CVGI BTO STOCK @7.99 Added to my buy yesterday for a full position. A long term hold. For me a long term hold is anything over a month. ;>)
GOOSE: A TRADE: $CVGI BTO STOCK $7.68
bRobert: @GOOSE $CVGI Earnings acceleration. PEG < 1 Renaissance Tech holding.
bRobert: $CVGI Walking up slowly. Very undervalued
bRobert: $OSK $NAV $PCAR $CMI $TWI $CVGI Truck manufacturing / parts continued strength. Watching CVGI for move above 7.5 Target 1 $9. Strong earnings growth
GOOSE: A TRADE: $CVGI BTO STOCK @7.34 Just a starter for now. Liked the chart. Above and on the 50 day. Thanks to @bRobert for the suggestion.
mljbaer: @GOOSE $CVGI . Agreed. Joined you both, Thanks for the heads up.
GOOSE: @mljbaer $CVGI @bRobert is just watching and waiting until it hits 7.50, is how I'm reading his post. I'm in. Good luck. GOOSE
bRobert: @GOOSE $CVGI This is a holding stock for me. Need a bit of patience. Overhead resistance. I like the story, growth, valuation and the number one institutional shareholder (Renaissance). They average close to 50% returns/year AFTER expenses since inception. Worst year -5% in the beginning. Closed to outsiders. They manage their own money. I begged them to take mine.
bRobert: @GOOSE $CVGI I have a starter position at $6.30 entry. Will add as trade continues to confirm . Low risk entry with 50/200 day, line in the sand. just below.
bRobert: $CVGI . $LEA . $NAV $OSK CVGi Intersting auto/truck parts play. Took starter. LEA NAV OSK raised stops .
Jadee: On my watchlist this morning $PRTA $MOD $CVGI
jververis: ...
New 52 week lows include: $ACW, $ADM, $ADVS, $AEIS, $AF, $AFAM, $AFL, $AGII, $AGO, $AIG, $AKAM, $AKS, $ALL, $ALNY, $ALR, $AMCC, $AMED, $AMKR, $AMSC, $ANAD, $ANR, $ANW, $AOL, $ARAY, $ARC, $ARI, $ARRY, $ART, $ASEI, $ASIA, $ATHX, ATPG, $AUO, $AUXL, $AV ...
bert953: Thanks for bringing these to our attention. I was in them in December and did well but they've been weak since then. Looks like the truck & auto derivatives have not been strong so far in 2011. Also watching $CVGI and $GNTX with 1 share each on my screen.
jb130: ENER -- my rule (fwiw) is never ever to initiate a new position in front of earnings reports. Also I did not look at the news but I don't buy stocks that have gap downs on big volume like it did two days ago. So many great charts like $CVGI today and a bunch mentioned above who needs ugly charts?
Visit the Trading Forum to join in the discussion.
| | |
| --- | --- |
| Stock Price | $USD 8.66 |
| Change | 0.70% |
| Volume | 204,550 |
Commercial Vehicle Group, Inc., & its subsidiaries, is a supplier of fully integrated system solutions for commercial vehicle market, including the heavy-duty truck market, the construction & agriculture markets.
Request Video of CVGI
Already a member?
Sign in here.
Earnings
May 3rd, 2018 - 2018 Q1 Earnings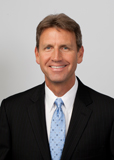 Dan Fitzpatrick
Stock Market Mentor gives you EVERYTHING you need to succeed in the market; all in one place. How easy is that? Dan Fitzpatrick and his elite community of traders share trading ideas, strategies and much more. Dan Fitzpatrick--a world class Technical Analyst, trading coach and regular CNBC contributor--gives you access to all of this with a 14 day FREE membership. Get started TODAY and start trading better TOMORROW with the following premium content:
Nightly video Strategy Sessions with a game plan for tomorrow
Got a stock you want Dan to look at? Just ask.
Patent pending video alerts instantly delivered to you when one of Dan's trading signals is triggered. This is not your typical price alert. This is a short video explaining the action you need to take to make money. No more "Woulda, coulda, shoulda"
Access to over 54,300 stock analysis videos
Access an ever expanding library (54,300) of educational videos that will save you time and make you money
Join a team of friends and traders that have one thing in common; a burning desire to succeed.

Become a Member Today!
Gain immediate access to all our exclusive articles, features, how-to's, discussion group and much more...
Satisfaction Guaranteed!
Your Stock Market Mentor membership comes with a 14 day, no questions asked, 100% money back guarantee!