Clayton Williams Energy Inc. (NYSE:CWEI)
Bands Volume 200 SMA 50 SMA 20 SMA Videos Alerts Articles Events

vfr777: $CWEI $NBL $NBL is at $38.91 and $CWEI at $141.54. @Champ Would you buy $NBL here?
champ: @vfr777 $CWEI $NBL ---- No ...I'm only watching....it's just zig-zagging on the news...the buy was in the PM this morning.....If you are thinking about taking a.... small test position.... that might be OK ....but more should start to take a little off at some point.
vfr777: @champ $CWEI $NBL thanks
champ: $CWEI @ $103.98 on the close --- M&A News of a Buy - Out today by $NBL... + around $35...transaction is valued at about $139.
debeers: @woodman $WTI - $CWEI- Don't CWEI for me Argentina! $CWEI is a nice day trade here.
woodman: @debeers $WTI $CWEI - nice day as well. Madonna fan, are you?
woodman: @debeers $WTI $CWEI - $WTI is seeing nice insider buying this month and, as you know, there's only reason for doing that.
Aragorn: $CWEI $USCR $WLB $CBS 4 stocks inside day and up that still are moving up
Bridget: $CWEI is threatening to break its 6month upward trendline. 50MA is currently failing
champ: $CWEI nice bounce off the low...about $7...but NP now.
woodman: $CWEI - would have been nice to buy this on 3/29/2016. My crystal ball was in the shop that day ... and I never got it back from the repair shop.
Bridget: $CWEI breaking out, but will prob need to see more volume for this to break above $100. Looks promising but I'm not convinced yet.
kcar21966: $CWEI new high today
Bridget: @kcar21966 $CWEI and moving higher with increasing volume. I like it. ER are tomorrow after the close.
kcar21966: @Bridget $CWEI Oooo, thanks for the heads up:)
Bridget: Notes: $PBF, $TSO, $AEIS, $CWEI - big breakout on volume but still pulling back. Will likely be the highs we'll see for awhile $NTES - shot across the bow $ELLI - phase 2 $MAS - also breaking down with $COST, $LOW, $SHW, $GLW $ABMD - still holding at support $WB, $SINA, $YY, $TSLA, $WMB, $OXY, $TRP - breaking down out of a squeeze $D - inside day, off of support $AET - breaking down $YUM - at 52 week low $WCG - the one stock that is working $MPEL - breaking out higher before earnings
issues: @Bridget $PBF $TSO $AEIS $CWEI $NTES $ELLI $MAS $COST $LOW $SHW $GLW $ABMD $WB $SINA $YY $TSLA $WMB $OXY $TRP $D $AET $YUM $WCG $MPEL Thank you Bridget for this analysis. NTES is one that looks to be short-able at this point, don't ya thunk?
kcar21966: $CWEI big reversal again today...
debeers: $CWEI-up on an asset sale--not up on performance. Great first thing day trade.
Aragorn: $CWEI want to see a short squeeze check out CWEI
shoredriver: @Aragorn $CWEI sweeet....
Aragorn: @Aragorn $CWEI I called it out this AM first thing to some friends, sorry I did not do it here. At this pace 100 today
Bridget: Notes: $AKS, $FCX, $CLF, $X, $XME - Steel stocks made a move today but then pulled back. False breakout or just giving us a better entry? Not sure yet. $CLVS - right at support $GHL - bullish engulfing candle and reversal $CWEI - huge reversal and new high $EDU - gap and run to new high $PG - gap but right back into resistance $RTN - rising going into earnings after LMT's big jump, I'm playing a quick earnings trade $STX - still looking toppy $ABMD - breaking down $PVH - breaking down $EW - breaking down $S - breaking down $GBX - shot across the bow $JPEP and $MON - both are trading below the expected buyout prices $GLW, $SHW, $MMM, $HD - all these well performing stocks are showing weakness today Falling knife - $SONC , $JACK, $MHK, $CYNO, $STS, $MAS
Aragorn: $CWEI been a good short all day
tjv821: $cwei holding up well
kcar21966: $CWEI hit a new 52 week high today....not a high volume stock but it just keeps going up
Bridget: Notes: Breakouts on Volume: $OPHT, $CSX, $SGYP, $GIMO, $GHL, $JBL, $STM, $SUPN, $CEMP. $AMTD, $NH, $FNFV, Working: $GKOS, $CWEI, $FNSR, $LOGM, $BABA, $ATVI, $IRWD, $BHE - nice move off the 50MA $MSCC - almost breakout $ILMN - almost breakout $INTC - back up near the high $SWKS - making a nice move with AAPL $PBR - looking toppy, have alert set at the 50MA for a breakdown $PNRA - looking toppy, needs to recover the 200MA $CHU - huge volume today, weekly chart is turning up $JWN - showing a nice move after the flag pattern $CNX - this is broken, get out $GPRO - nice move off support with volume $SBUX - at the bottom of the range, could be a good low risk buy point $ABX - showing support at $17
Aragorn: $CWEI nice move today missed it, it was as on my watchlist today but I blew it
kcar21966: $CWEI nice move today
Allegria: $cwei. In at $55 - stop at $66.50 full position two accounts
debeers: @DrScience $MRO -Yup. swapped out of $CWEI 1st thing for the$MRO. If $MRO were a gal--she'd have a full body makeover: she shed the flab and got huge cash implants! Also, her tushie is sitting on the choicest properties. I think you can take out this gal until 19-21ish.
captron: @debeers $MRO $CWEI Like I have said before, you have a great way with words. The heck with analyst jargon. Keep them coming.
Allegria: $cwei. Increasing stake to 150% of full position. Keeping 2% stop
mikepbss: $CWEI impressive strength again. (np)
kcar21966: $CWEI @ Bridget....thanks for this one:)
tsogles: $CWEI Bears are taking it in the shorts today In this am at $34 with trailing stop.
tsogles: $CWEI out at 38.41 with 11% gain. Thank you Dan for the 59 min. trade. $800 over 2 hours love it.
DAN: @tsogles $CWEI Yay!!! Congrats, tsogles.
StockMarketMentor: A Price Alert has been triggered for $CWEI Clayton Williams Energy Inc.. Click here to view associated video clip: http://stockmarketmentor.com/stockanalysis.html?ticker=CWEI&clip=70491
debeers: $PES-This week's $CWEI. Currently up 2x CWEI. Oil stabilizing and no one belierves there will be any rate hikes for some time. Good for oil. Good for $AMZN. Good for performing bios and the best retails.Additional;ly $PES is covered by only a few analysts and has lots of room to run. We have buy/outperform on the stock.
mikepbss: $CWEI trying to get out of the penalty box.
tnt: $CWEI chart http://stks.co/b344n $CWEI pattern trader's dream all year. Now at support. By the way, they hired $GS for possible sale. Nice kicker if it pans out
TunaHelper: @tnt $CWEI $GS I would wait until you have more evidence of a bounce off the bottom trend line before taking a position. That's a pattern that broadening to the downside and, more importantly, is deeply steeped in the penalty box - having made a 52 week low a couple of days ago. The sector continues to be very weak, and I do not see a bottom yet (though that's purely speculation on my part).
GreenGhost: $CWEI posted last Thursday charts and tek markers said this one a bow wow and likely headed lower ; stock was down 9% today ( closing near lows = bearish) after 3 day bear flag and pounding trading today at yet another near term low ; strongly suggest continue to avoid. It got hit so hard stock it's now on protective RCB status.
tnt: $CWEI, Isreal Englander just upped his stake & by the way Dan Loeb owns nearly a million shares as well. http://stks.co/t3OGb . Buy support right here http://stks.co/s3Nft . I added more today
dkoran: @tnt $CWEI I am in as of yesterday looking to add. Got to do some homework.
tnt: @dkoran $CWEI Here is a recent bloomberg article http://www.bloomberg.com/news/articles/2015-11-12/concho-resources-said-to-pursue-rival-clayton-williams-energy .Also link to most recent earnings call where they confirmed hiring Goldman Sachs http://www.b2i.us/Profiles/Investor/Investor.asp?BzID=844&from=du&ID=67167&myID=1924&L=I&Validate=4
dkoran: @tnt $CWEI Thanks. no options so buying common stock .Need to analyze their balance sheet .
GreenGhost: @dkoran $CWEI Balance sheet ; that's fundi stuff ; zero impact on trading approach ; just look at technicals which suggest avoid as IMO just another scape gum off shoe stock which so far has only seen a one day wicked oversold bounce ; llok at toda ...
tnt: $CWEI chart http://stks.co/q3NiZ You like doubles? $CWEI channeling at support with entry right here. One of the best pure play Permian names wit strong management. Top of channel is $70. I am long
TunaHelper: @tnt $CWEI Hi TNT, I am having a hard time seeing the channel that you are speaking of ... can you clarify (w. price level of top and bottom)?
Aragorn: @tnt $CWEI That si my classic broadening formation triangle. That is a buy in my technical analysis world. That is my triangle. it is not the same as Dans Broadening formation we expand with a high to a higher high and a low to a lower low from the left to the right
TunaHelper: @tnt $CWEI Oops ... just saw your chart which answered my question. thx.
mradams0621: #gapers gap up $LPCN Lipocine Inc 11.76 15.07% $XIN Xinyuan Real Esta... 3.75 12.61% $XCOM Xtera Communicati... 5.57 11.40% $USAT Usa Technologies ... 3.00 11.11% $OME Omega Protein Cor... 24.00 10.60% $DAR Darling Ingredien... 10.50 10.29% $PLNT Planet Fitness In... 16.45 9.45% $MYL Mylan NV 47.15 9.14% $TOL Toll Brothers Inc... 38.61 8.58% $BUFF Blue Buffalo Pet ... 18.50 8.19% $SFUN Soufun Holdings 7.47 7.02% $SYT Syngenta AG Adr (... 73.76 6.67% $ARP Atlas Resource Pa... 2.45 6.06% $IDRA Idera Pharmaceuti... 3.60 5.57% $SQM Sociedad Quimica ... 19.70 5.40% $CWEI Clayton Williams ... 60.62 4.82% $SPHS Sophiris Bio Inc ... 3.19 4.59% $YUM Yum! Brands Inc. ... 70.15 4.51% $FTK Flotek Industries... 10.00 4.28% $YELP Yelp 27.00 4.25%
GreenGhost: ...
Also in the red is Clayton Williams Energy Inc. ($CWEI) as the stock last traded down $3.19 (or 6.27%) to $47.69. The stock has been in fairly large trading range over the past 3 months as the price got as high as $73.15 on June 25th and as low as $ ...
tnt: Energy early strength. $EOG $CXO $FANG $OAS $CWEI all near multi week support & can be bought here for swing long trades. Buy the #OPEC news
tnt: $CWEI chart https://www.tradingview.com/x/MvVgsqE2/ $CWEI powering through multi month down trending resistance line.Dan Loeb took 800,000 share stake 1st quarter. I am going to do a Periscope analysis of the trade if you want to tune in about 10 minutes @Catalystrader
tnt: $CWEI LIVE on #Periscope: $CWEI powering through resistance. Time to buy. Here is why https://www.periscope.tv/w/aEHhbDE3ODIyMHwxODcwNDI1MFxAZ03srruhczBmKemg4pBJhhPfdMZRM0OHkcfiAg-v …
abridg: $CWEI $HES $LCI I'm soliciting opinions (actually help, but I'm too proud to admit it!). I'm long these 3 stocks, took market off last week. Now I gotta choose--dump these buzzards and move on, grin and bear it a while, commit hairy karry (sorry about the spelling). Didn't use stops because I have been looking at them as mid/long term investments (big mistake!) Observations? 1. Dump/run or 2. hold/hope?
SalmonRiver1: @abridg If you are really looking long term, maybe this would be a buying opportunity? FWIW (which is not much!) If they are really upsetting you, you might think a little about selling and usuing @Dan 's 1% rule. I wouldn't want to call a bottom in $HES or $CWEI and personally wouldn't be getting in either. I really have no thoughts on $LCI. I have been burned similarly and have sold with the intention of using the 1% rule, and haven't bought them back. I've also learned to use stops, per @Dan. Sorry that you're in that position. Hope tomorrow is a better day for you!
abridg: $cwei. Possible 59 min trade
Tim S: Notable earnings before Thursday's open $ACT, $AER, $CBB, $CCO, $CDE, $CONE, $CRIS, $CRY, $CVI, CVRR, $CWEI, $CYBX, @DAN, $DNR, $DTV, $ELOS, $EXAS, $FCN, $FDML, $FUN, $HEP, $HRL, $HSC, $HSNI, I, $ICLR, $ICON, $IDCC, $IMAX, $IRC, $LTM, $LXP, $MRGE, $PAAS, $PDCO, $PEG, $PWR, $RS, $SCG, $SONS, $SUI, $THI, $TK, $TRP, $TTC, $UAN, $UPL, $WLK, $WLT, $WMT, $WWE, YNDX
:
Tim S: Notable earnings before Thursday's open $AB, $ABB, $ACAT, $AIXG, $ALK, $ALV, $ALXN, $AN, $ASPS, $AVT, $BC, $BEN, $BG, $BLL, $BMS, $BSX, $CAB, $CAJ, $CAM, $CCE, $CELG, $CFX, $CL, $CLI, $CMS, $CRI, $CS, $CSH, $CVE, $CWEI, $DFT, $DLX, $DNKN, $DO, $DOW, $DST, $ELN, EQM, $EQT, $ERIC, $ESI, $F, $FAF, $FLIR, $GG, $GNC, $GNRC, $HERO, $HOT, $HSY, $ICLR, $IMAX, IP, $JNS, $KKR, $KMT, $LAZ, $LEG, $LTM, $LUV, $MCK, $MDP, $MDSO, $MGI, $MJN, $MMM, $MO, $NBL, $ODFL, $ORI, $PACR, $PCP, $PDS, $PHM, $POT, $PTEN, $PVR, $QSII, $RCI, $RCL, $RDWR, $RS, $RTN, $RYN, $SEIC, $SHPG, $SIRI, $SJR, $SLAB, $STC, $TDY, $TKR, $TROW, $UA, $UFS, $USG, $VCI, $VDSI, $VLY, $VNTV, $WAB, $WCC, $WRLD, $XEL, $XRX, $YNDX, ZMH
landm19: Earnings Preview for the week of Mar 8th-12th : Companies reporting earnings the week of Mar 8th-12th include: Monday: COMV, DGW, $EBIX, $FREE, PARD, $YGE, $CAP, $CPE, $CASY, FRPT, $HRB, $MAKO, $NCMI, RSCR, $SNHY, $TIVO, and VVUS... Tuesday: BRNC, CALP, CRIC, $CODI, $DKS, $EJ, $EXEL, $GPOR, $KR, $LMIA, NXG, $SSI, SWSI, TSTY, AONE, $AVAV, $ALOG, BIDZ, $SAM, $PSS, $DXCM, $EXLS, $FLOW, $ICFI, JCG, $NAV, $SLXP, $VRSK, and ZIPR... Wednesday: $CAS, $AEO, $BONT, BF.B, $CRZO, $PLCE, $CWEI, $CPIX, $ESLT, ELMG, FSIN, HRBN, HWK, $QLTI, $SOL, $TRK, RMIX, $MTN, $AACC, $BLDP, $CLNE, $FCEL, GYMB, $HIL, $HOTT, $IDSY, $IPAR, JAS, $MW, $MBLX, VITA, $PRSC, $SMTC, $STAN, $TTGT, and WES... Thursday: CPC, $CSUN, $DK, $IMAX, JTX, $MEA, $NGPC, $PNY, $SFD, $STEI, $SUI, $BKE, $ARO, $AIRM, $CCO, $GG, HQS, $KOG, $NSM, $NPSP, OMPI, $OPTR, $PSUN, $PLL, $POWR, $ZQK, $SEAC, $SHFL, $SWHC, $ULTA, and ZUMZ... Friday: $ANN, $CTRN, $HIBB, $KIRK, $NVAX, and PEI.
Visit the Trading Forum to join in the discussion.
| | |
| --- | --- |
| Stock Price | $USD 131.90 |
| Change | 0.00% |
| Volume | 1,335,950 |
Clayton Williams Energy, Inc. is an independent oil and gas company engaged in the exploration for and production of oil and natural gas primarily in Texas, Louisiana and New Mexico.
Request Video of CWEI
Already a member?
Sign in here.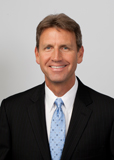 Dan Fitzpatrick
Stock Market Mentor gives you EVERYTHING you need to succeed in the market; all in one place. How easy is that? Dan Fitzpatrick and his elite community of traders share trading ideas, strategies and much more. Dan Fitzpatrick--a world class Technical Analyst, trading coach and regular CNBC contributor--gives you access to all of this with a 14 day FREE membership. Get started TODAY and start trading better TOMORROW with the following premium content:
Nightly video Strategy Sessions with a game plan for tomorrow
Got a stock you want Dan to look at? Just ask.
Patent pending video alerts instantly delivered to you when one of Dan's trading signals is triggered. This is not your typical price alert. This is a short video explaining the action you need to take to make money. No more "Woulda, coulda, shoulda"
Access to over 47,600 stock analysis videos
Access an ever expanding library (47,600) of educational videos that will save you time and make you money
Join a team of friends and traders that have one thing in common; a burning desire to succeed.

Become a Member Today!
Gain immediate access to all our exclusive articles, features, how-to's, discussion group and much more...
Satisfaction Guaranteed!
Your Stock Market Mentor membership comes with a 14 day, no questions asked, 100% money back guarantee!