Dominion Energy Midstream Partners LP representing Limited Partner Interests (NYSE:DM)
Bands Volume 200 SMA 50 SMA 20 SMA Videos Alerts Articles Events

Tim S: Notable earnings before Tuesday's open $ACM, $AG, $AMED, $ARIA, $DF, $DHI, $DISH, $DM, $DNDN, $EVEP, $FVE, $GTXI, $HNR, $MEA, $NRG, $NS, $PERI, $RDA, $ROC, $SATS, $SCLN, $SNMX, $SNSS, $SRPT, $SWC, YGE
slowtime: Merkel / Hollande meeting last night. Merkel who has been adamant against the Eurobond concept, has apparently softened her stand during that meeting, by saying that she will accept the Eurobond, if all the 17 EU members cede the "Budget oversight" to Brussels. Here is my take of this: Merkel has painted herself into a corner, by her tough stand on Eurobonds, which would certainly save the EU. Her advisers have been telling her that if Germany would return to the Deutschmark, then that currency would appreciate immediately by 30 to 40%, killing the German exports. The $DM would become the strongest currency of all, including the $USD and the Japanese yen. With the EURO, German exports have blossomed, contributing some 1.4 trillion EUROS to the German Treasury. P.S. If the Eurobond guaranteed jointly and severally by all the 17 EMU members, comes to pass then all markets will reach new highs.
Aiko: Short People The @Randy Newman Trade - http://www.youtube.com/watch?v=1NvgLkuEtkA Recent additions to the Zack's Strong Sell List (Zack's #5) $ARAY $AUO $CVC $DDE $EVBS $FGP $FSYS $GAIA GLGL $GEF $GES $ICGE $INFN ISTA $KFY $MXL $MED $MERU $NVEC $OSTK $PTP $RENT $RMTI $RST $STNG $SIGA $TXN THQI TRGL $VIP $VTSS $WYY $AIXG $SAN $ELY $CRZO CYMI $DV $FFKY $FSR $GILT $GIFI $CTC $JACK $TUC $MHR $MTH $MFA $MCHP $NOR $ORRF $PEGA PNSN $RSOL $SAFT $SRT $LVB $STE $AMAT $CHU $EVC $FSS $HIG $ISSI $NIHD $PLXS $RWT $SIGI $SWIR $OKSB $SPF TLB $USAK $WSH $DM XIDE $IDSA $JOEZ $LLTC $LOOK $MHO $MEAS MFGLQ $SOL RODM $SHG $TGB $UFCS AGL $BKS $CSUN $GIL IRIS $PHG MFN $MLI $MVC $RIO SRSL
dmorse: $S - Do you guys think $S is in a bullish @dragonfly #doji pattern. $DM s
dmorse: $RTK - This Company offers energy independence technologies utilizing domestic resources to economically produce ultra-clean synthetic fuels. This is a three star stock on TheFool.com i have been watching. Up today. $DM
cmac: $CAB I took a starter in Cabella's this morning just below the 20 day. Reasonably tight alert just below $19 - not a hard stop for me, but a point to reassess. They reported nice earnings last week, and last week's bar (on weekly chart) is green. I'm focusing on these types of patterns which indicates strength in an overwhelmingly weak market environment. $CAB is also coming down to retest its recent breakout level, so risk is well defiined. A stop can actually go just below the 50 day. ps. If you are looking for green weekly bars last week, also check out $DM and TICC. $DM I have a full position, and $TICC I'm working on building. edit: I closed the $CAB position for flat....didn't like the overall market direction and weakness in retail. Edited on May 13, 2010 13:39 Edited on May 13, 2010 13:39
cmac: $DM $DM breaking out today. I mentioned the nice action in Friday's forum - in the face of a pretty ugly day - which hinted at further strength. On the weekly its in a #squeeze (techinically it doesn't meet @Dan's requirements, but the bands are relatively tight). Worth looking at.
cmac: $DM $DM reported good earnings last week, and is in a nice flag formation. There is overhead resistance at $12, but on the weekly it has the look & feel of a money maker (technically, the BB spread may be too large for @Dan's rule). Anyhow, just want to shout this one out, as it's easy to define risk and to set your upside breakout alerts.
jojo1480: $DM - Provides services financial, legal, and real estate PE 13, $PEG .92, 4.4% shorted, wk chart trading above upper BB, daily - bullish flag formation on break out, OBV, RSI - ok, $MFI off the charts..Earnings 04 May. No position
$DPZ - Dominos Pi ...
dawgoil: money Machine Patterns Here is my dilemma --Using the above posted formula the scan dropped 7 stocks yours picked. I haven't compared them individually, but don't understand the differance. Hope they weren't #RHRN money makers. Any thoughts? $DM COST PM LLY $MKC SRE $PKI EIX $MO HSP $MAT MFE $ED AEP $CNP FII $HRL DUK Thanks for your help, Sam
don6699: @hwyflier - Sorry , sometimes it surprises me even after all this time how much it can effect me! I've been on the table twice sense and if you don't think I don't have a heart to heart with the anesthesiologist. :) $DM
strucman: $DM and Suzie, When you're looking at the 13/34 cross as a buy point, are you using that as a buy "right now" point (i.e., market order) or as a signal to find an intraday entry? Thanks,
strucman: $DM & Suzie - thanks for the clarification. I've looked at a bunch of charts and it's remarkably consistent. The only problem was with gaps, but then who can predict those anyway?
strucman: $DM and @Scarboro, LOL about typing so long you got logged out. While talking about China and monetary policy is political, it's not politics which I think is what we want to avoid in the forum. DM's point about China is valid in that how can we compare economies and currencies. Our economy is a conglomeration of separately owned companies and China is essentially one huge company with a conglomeration of separate business units. In the end, I'm finally starting to get the importance of the hard assets to which @Scarboro was referring. Thanks guys.
Visit the Trading Forum to join in the discussion.
| | |
| --- | --- |
| Stock Price | $USD 14.80 |
| Change | -0.67% |
| Volume | 348,628 |
Dolan Co is a provider of necessary business information and professional services to the legal, financial and real estate sectors in the United States. The Company offers mortgage default processing services and document review services.
Request Video of DM
Already a member?
Sign in here.
Earnings
April 27th, 2018 - 2018 Q1 Earnings
May 3rd, 2018 - 2018 Q1 Earnings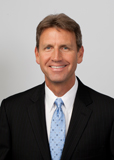 Dan Fitzpatrick
Stock Market Mentor gives you EVERYTHING you need to succeed in the market; all in one place. How easy is that? Dan Fitzpatrick and his elite community of traders share trading ideas, strategies and much more. Dan Fitzpatrick--a world class Technical Analyst, trading coach and regular CNBC contributor--gives you access to all of this with a 14 day FREE membership. Get started TODAY and start trading better TOMORROW with the following premium content:
Nightly video Strategy Sessions with a game plan for tomorrow
Got a stock you want Dan to look at? Just ask.
Patent pending video alerts instantly delivered to you when one of Dan's trading signals is triggered. This is not your typical price alert. This is a short video explaining the action you need to take to make money. No more "Woulda, coulda, shoulda"
Access to over 55,100 stock analysis videos
Access an ever expanding library (55,100) of educational videos that will save you time and make you money
Join a team of friends and traders that have one thing in common; a burning desire to succeed.

Become a Member Today!
Gain immediate access to all our exclusive articles, features, how-to's, discussion group and much more...
Satisfaction Guaranteed!
Your Stock Market Mentor membership comes with a 14 day, no questions asked, 100% money back guarantee!