WisdomTree Japan Hedged Equity Fund (:DXJ)
Bands Volume 200 SMA 50 SMA 20 SMA Videos Alerts Articles Events

Forexpro: ...
Jeffrey Gundlach - $XLE, $NTG, $BKLN, $EWZ, $DXJ

Henry Ellenbogen - $EFX, $MTN, $BFAM, $SERV, $SHOP, $GRUB

Abby Joseph Cohen - $OXY, $ABBV, $MDLZ

Paul Wick - $MU, $WDC, $MRVL, $ORCL; short $SNAP, $XON

Meryl Witmer - $KMX, $OEC

William Priest - ...
RedLeaf1: @Forexpro $XON $MSG $BATRA $MGM $ZBH $CNHI $GCP $PCAR $TXT $ENR $LCRX $HCLP $GTN $ARCC $HOFT $XLE $NTG $BKLN $EWZ $DXJ $EFX $MTN $BFAM $SERV $SHOP $GRUB $OXY $ABBV $MDLZ $MU $WDC $MRVL $ORCL $SNAP $KMX $OEC $OLED $AMAT $SBUX $MLM $MET $CNK $ORLY $COMM $EVTC $ANIP Thanks, Forexpro!
indigo1948: @Forexpro $XON $MSG $BATRA $MGM $ZBH $CNHI $GCP $PCAR $TXT $ENR $LCRX $HCLP $GTN $ARCC $HOFT $XLE $NTG $BKLN $EWZ $DXJ $EFX $MTN $BFAM $SERV $SHOP $GRUB $OXY $ABBV $MDLZ $MU $WDC $MRVL $ORCL $SNAP $KMX $OEC $OLED $AMAT $SBUX $MLM $MET $CNK $ORLY $COMM $EVTC $ANIP - thank you for the information - interesting choices - $MDLZ has been channeling for about 2 1/2 years and $OXY has a great deal of room to the upside - long both of these.
olveoyl: $DXJ bounced off 50day...looks like confirmation today
Trixie: @olveoyl $DXJ I c the 20ma on the daily.. Starting to squeeze nicely.
olveoyl: @Trixie $DXJ It gaps a lot...I prefer nice stealth moves. I was in this and did well but just wanted to mention for someone else. I am gonna pass on it this time (maybe wrong but...)
etmagic: seems like japan may do well in trump-led era ckeck out an etf $DXJ
issues: @etmagic $DXJ Yeah, thanks. This is a good symbol to keep an eye on. This is 1/1000 of the Dow Jones Industrials. This isn't the time to buy but I will wait for that proverbial pull back, perhaps next week with Jumpin' Janet's wrecking crew.
Spotdog: @DAN $SWHC $F $PM I was thinking about some like $DXJ, $EWA, $EZA etc.
DAN: @Spotdog $SWHC $F $PM $DXJ $EWA $EZA LOL. I know. I was just taking a stab at humor.
Spotdog: @DAN $SWHC $F $PM $DXJ $EWA $EZA Ok. Got it. I like humor
eliasmavs99: @DAN $SWHC $F $PM $DXJ $EWA $EZA I joined because of the trades, I stay because of the humor. JK Dan :)
DAN: @eliasmavs99 $SWHC $F $PM $DXJ $EWA $EZA LOL. Thanks eliasmavs99. I try to keep it light. ;-)
Forexpro: ...
"Four Great Stocks at Discount Prices": The tickers mentioned have substantial exposure to the Eurozone, and thus, to the Euro. The article notes that the ECB's QE program could serve as a growth catalyst for the region, helping to ...
Forexpro: ...
These Japanese ETFs are recommended in "ETF Focus". $EWJ leaves the currency exposure unhedged,while $DXJ is hedged. Since currency volatility hasn't been all that high, the impact on price is relatively subdued:

http://scharts.co/1lXfsqY ...
Lou: Rolling #options - my list of Sept expirys - just for kicks I made a list of my expirys for Friday; 1. Will expire: $AIG 47; $APC 90 & 92.5; $C 41 & 43; $KOG 10; $JPM 41; $LVS 50; $MGM 18; $MET 37; $NE 37. 2. Will probably expire: $DXJ 47; $HAL 49. 3. Will probably have to roll - but profitable #RHRN: - $AFL 62.5; $CMCSA 45; $HAL 50; $RIG 52.5. @Lou
mradams0621: $PSX @Idouglas- I was hoping one of the smart folks would address your post but I will share some thought while we wait for someone with a large brain to respond. Be assured, I know nothing. I do like the weekly and daily charts for PSX. I normall ...
Sparksjim: $EWJ good idea...try $DXJ better...with our market up Japan may dramatically reverse yesterday
Tim S: $DXJ - I started a very small position in this one. Post from a member at OMM indicated he had traded both previously, and side by side the charts seemed almost identical, but $DXJ consistently outperformed $EWJ ... so that's why I tried this one. Small position, Jun 50 calls.
woodman: EWJ/DXJ - darn, I noticed the $DXJ suggestion after acting on EWJ.
silver: EWJ/DXJ- DowJones-christopherdieterich@dowjones.com $DXJ & $EWJ are the largest recipients of $ETF inflows this year , at $7.5B &6.5B respectively.....For $DXJ, Its a reversal on 2 fronts , the fund is long stocks and short yen , and is likely to snap back hard with the NIKKEI absorbing its biggest 1 day loss is 2 years and the yen driving higher.
Neil: $DXJ - @Woody $DXJ seems to be the most popular $ETF for Japan. They hedge the currency risk which is important. I may play Yen weakness by owning $TM & SNE.
Hawk327: $EWJ, $DXJ & $DFJ is an other one I was looking at. There were some interesting articles lately on how Japan is attacking their stagnant economy. The charts are showing a lot of strength. Currently long similar mutual funds in 401k account.
Diana2010: @markor01- $DXJ is a good choice to capture the move in Japan. $DXJ is a hedged $ETF so you get the stock movement w/o the currency fluctuations.
pdocker: BANK OF JAPAN @bigbartabs - Take a look at $DXJ - up over 7%.
hooked1: $DXJ - It's says it's a"hedged" fund. I've been long and adding to $EWJ for a while now. Looking to short FXY.
pdocker: $DXJ @bigbartabs - $DXJ Fund Description from http://etfdb.com/ The Index is designed to provide exposure to equity securities in Japan, while at the same time hedging exposure to fluctuations between the value of the U.S. dollar and and the Japanese yen. The Index seeks to track the performance of equity securities in Japan that is attributable solely to stock prices without the effect of currency fluctuations. Supposedly it can be traded commission free at Etrade.
ghan74: $DXJ - Japan hedged against currency etf This is still moving close to upper BB. Half position and waiting to add more. Does anyone forsee any problems with this one??
ghan74: $DXJ japan hedged against currency decline etf . Continuing its nice move up. Half position
Henry: $RENN foreign etf's mradams Personally I have lost enough money in $RENN waiting for volatility expansions to never touch it again. On a monthly chart it looks like @Dan's IPO strategy in reverse with a new low this month. The $MSFT security updates intermittently prevent me from running the flash videos on the #CNBC site. The funds mentioned were $DXJ EMLC $IEMG GXC $SDIV by Matt Hougan director of etf analytics for Index Publications. Never heard of him or his company but he spun a good story; no position. @Henry
snmtraders: $DXJ - This is an interesting $ETF that holds Japanese equities, but hedges out the currency risk. Japanese equities have taken a beating, while their currency remains eerily strong for exogenous reasons. Now that their current account surplus is finally cracking, I like buying Japanese equities but also buying US$/Yen -- a weaker Yen should help improve Japan's exports. This $ETF does both in one ticker.
Visit the Trading Forum to join in the discussion.
| | |
| --- | --- |
| Stock Price | $USD 56.34 |
| Change | -0.82% |
| Volume | 864,795 |
The investment seeks to track the price and yield performance, before fees and expenses, of the WisdomTree Japan Hedged Equity Index. The fund employs a "passive management" - or indexing - investment approach designed to track the performance of the WisdomTree Japan Hedged Equity Index. It attempts to invest substantially all of its assets in the common stocks that make up the index. The WisdomTree Japan Hedged Equity Index is designed to provide exposure to Japanese equity markets while at the same time neutralizing exposure to fluctuations of the Japanese yen relative to the U.S. dollar. The fund is non-diversified.
Request Video of DXJ
Already a member?
Sign in here.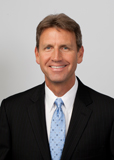 Dan Fitzpatrick
Stock Market Mentor gives you EVERYTHING you need to succeed in the market; all in one place. How easy is that? Dan Fitzpatrick and his elite community of traders share trading ideas, strategies and much more. Dan Fitzpatrick--a world class Technical Analyst, trading coach and regular CNBC contributor--gives you access to all of this with a 14 day FREE membership. Get started TODAY and start trading better TOMORROW with the following premium content:
Nightly video Strategy Sessions with a game plan for tomorrow
Got a stock you want Dan to look at? Just ask.
Patent pending video alerts instantly delivered to you when one of Dan's trading signals is triggered. This is not your typical price alert. This is a short video explaining the action you need to take to make money. No more "Woulda, coulda, shoulda"
Access to over 56,100 stock analysis videos
Access an ever expanding library (56,100) of educational videos that will save you time and make you money
Join a team of friends and traders that have one thing in common; a burning desire to succeed.

Become a Member Today!
Gain immediate access to all our exclusive articles, features, how-to's, discussion group and much more...
Satisfaction Guaranteed!
Your Stock Market Mentor membership comes with a 14 day, no questions asked, 100% money back guarantee!