Electronic Arts Inc. (NASDAQ:EA)
Bands Volume 200 SMA 50 SMA 20 SMA Videos Alerts Articles Events

Bridget: $TTWO I haven't looked at this stock in awhile but it is breaking to a new high on higher than ave volume. Between $EA, $ATVI, and $TTWO. $TTWO is the one I would want to be in.
Bridget: ...
$SQ - breakout today
$SUM - breakout today on volume
$Z - breaking out of this flag on high volume
$HZN - new high today, momentum is still up
$FN - bounce failed today, strength is getting sold
$NTES - at support
$NCR - flagging but still holding u ...
janner0814: @DAN $ATVI Same here, re: Earnings..... $ATVI is one of my #FAVs; currently #NP. I'd mentioned previously that I liked $ATVI vs. $EA because $EA was on my #AVOID list. JMO, the "type of traders: that trade $EA does not conform to my #METHOD... just an observation, which warranted putting $EA in my #AVOID list. #IMO $ATVI trades more logically to the #charts. (BTW, see my #graphicalthesis on $ATVI, re: potential #TURNAROUND. #PICKINGLOWHANGINGFRUIT
bhaden: @Dan Perhaps this is an extremely "amateurish" question, but could you please comment on why $ATVI and $EA charts look so amazingly similar? Okay, they are both in the gaming sector, but is this simply a "heard mentality" for the entire group? They have very different fundamentals just to add to the "conspiracy theory". Thanks so much.
DAN: @bhaden $ATVI $EA We all feel like amateurs in this crappy market. Sure, I'll discuss them tonight. The issue is that so few stocks are working that they are attracting a lot of attention. But I'll discuss tonight.
Bridget: ...
$EOG - at a nice buy point above the 50MA, stead uptrend
$CRBP - pullback looks done
$STX - failing twice at the 50MA, shortable
$HD - still looking weak
$FSLR $CSIQ - coming out of a base
$FN - still holding
$MEOH - working
$CARB - working
$MTCH - ...
Bridget: $EA is now breaking down out of its upward channel
jwstich: @Bridget $EA I have earnings on 10/27 after hours
bhaden: @jwstich $EA I believe it is scheduled for Nov 1 after the bell.
jwstich: @bhaden $EA Thanks. You are correct. Just rechecked my info on Yahoo finance and they report as you suggested. I must have had an old date. I try to post ER dates on my chart notes.
ryanj: $EA my last stock (tiny, starter position) stopped out yesterday and back to 100% cash. Maybe I need to learn how to short instead, but cash is very good.
bhaden: @ryanj $EA The great investor Peter Lynch was famous for saying "invest in what you know and what your family uses." In this extremely difficult market I am adding that adage to my investment thesis. My 13 yr old son plays video games com ...
ryanj: $TWLO $NUGT $TWLO $USLV $GRUB $EA started these six small lots last weds & thurs. Five of six have stopped out. $Grub went today. The last one remaining is $EA, wonder if it will go tomorrow. ......Though markets I guess.....I have placed 22 trades since Sept 1st. 21of 22 trades were stopped and only one remains long....Big change from a couple months ago. Holding cash is the only thing that feels great!.... : (
ryanj: $EA $GRUB $TWLO started very small positions in these 3 today.
DAN: @Ernest $SPX I"m not doing anything, Ernest. But, as you note, nobody really knows that the Fed is going to do...and I certainly fall into that category. I see the 100 day moving average as support, and that is holding. I'm just thinking abou ...
tigerjohn8: @mopick $ATVI $EA isn't doing too bad either
MarkL: $EA-Watching, looking for a better entry after 3 days up, maybe next week.
Bridget: $EA breaking out of a squeeze
MarkL: $EA sleepy chart, but maybe trying for higher prices (np)
Bridget: @janner0814 $XLU $VMC $ATVI $T $WMT $PCG $CMG $MON $WB $ALRM $YRD $MEET $TJX $TWX $MS $GS $FAS $CHK You like $ATVI over $EA? Why, might I ask?
janner0814: @Bridget $XLU $VMC $ATVI $T $WMT $PCG $CMG $MON $WB $ALRM $YRD $MEET $TJX $TWX $MS $GS $FAS $CHK $EA $EA has been on my #AVOID list for a few years. $ATVI's #ORDERLINESS has been much nicer to me. #PERHAPS $EA has become a #CROWDED trade, where my process seems to suffer.
Bridget: ...
$NVIV - noted this breakout yesterday, continuation today. I like the weekly chart breakout
$CSCO - broke down but is finding support here at $30
$DGLY - now solidly above $6
$LOW $TGT $TJX - all these beaten down retailers could turn into good buyi ...
Aragorn: ...
$EA a one day pullback to the 8ema will take some in AM if it holds
$AMAT Nice trending stock the bounce off the 50 the place to have gotten it
$MBLY inside day and down in conflict the weekly signal still in force inside week up and hammer up
$AMGN ...
AB: $EA - breaking out
champ: $EA chasing on news...M&A with $DIS ...could be rumor.
OPENMARGIN: @champ $EA $DIS I measure a 6.3% volitality squeeze as well. Thanks for heads up.
champ: @OPENMARGIN $EA $DIS - We can't get carry away because it has not been confirmed YET.....could be only a rumor but rumors always move stocks and be aware resistance is around the $67 level....if it True this will jump $20 or more.
mradams0621: $EA nearing break out level on "rumors" per the Fly, already moved today, but if it closes strong near the high could be a good late day entry for a gap up on Monday- or not.
champ: $EA HOD at $66.97- Bounce swing on the news trade...now out 1/2 in AH....protecting profits.
Trixie: @Bridget $ATVI $EA looks close behind. $TTWO blasted off too..
Trixie: $ATVI, does this one look similar to $AMZN? I was thinking $ATVI had the big run up last yr. Fell hard early in the yr to around the 200ma and now looks to be consolidating around the 200ma. Off the 5yr it had a parabolic move b4 the end of yr.. Looks like its trying to move over the 50ma and hold the 200m. However we're about to get a bearish cross, 50under 200m. I had also seen that move last yr as just going too far too fast.. All the ma's seem nice and coiled. $EA looks kind of similar.. However it has moved to consolidate under the 200m rather than above.. Off the weekly looks to have a pretty consistent seller around $66. From the weekly it looks like had topped out.. Will watch and see how it goes..
Trixie: $EA I'm thinking if the mkt can show a p/b this one might be a possible short.. It had been a strong performer last year.. Went sideways for a while.. 50ma crossed under the 200ma getting close to the 200ma after a pretty decent move up from the bottom around Feb 8th. The volume near the end of this move is petering off.. I think we're around the 3rd thrust up that Dan had talked about in the shorting class. Only considering if start breaking this ~month long channel and mkt starts stalling.
champ: $EA at $63.85...has been bouncing off the low of $53.12 on 2/8 now just about everyday now for the last 2 weeks. 52 week hi was $76 on 11/15. I have a swing position.
champ: $DLTR was at $81.75 HOD up $2.28...earnings on 2/25/AH.....$DG also up...I have swings on both along with $EA $DLTH $BURL and $ROST. $WMT could be pushing everyone higher...?
Trixie: @Bridget $SPY $TWTR $ATVI are transports just too consistent in the down trend? ie obvious something like $UNP ? Had thought $NVDA might fit in w the $ATVI, $EA grouping.. $UA looks like its sputtering at its 200ma/longer term trendline .. I'm not sure how far it could come down tho..
Bridget: @Trixie $SPY $TWTR $ATVI $UNP $NVDA $EA $UA Airlines are looking weak $ALK, $AAL, $UAL, etc. Yes, I would put $NVDA in the same category $UA looks like it is holding the gap. Wouldn't want to be short until it broke below $78.
1winkie: Long Watches: $SWKS, $MSFT, $STX, $FLEX, $XON, $MRK, $HON, $INO Short Watches: $AMZN, $GILD, $EA, $SYNA
BocaRick: $EA keeps falling off earnings, now down 8.5%. Was up a little at the open, almost started a small position
champ: @BocaRick $EA - I sold yesterday and I just pick-up a small position but I will be adding more. Great earnings beat on the top line and revs were in-line but they put out downside guidance ...thats how these boys make their money....they knock it down and buy it back but I'm only guessing.....I'm watching....climbing a little now.
bwcarnation1: $EA rev miss
Bridget: $EA continues to rise into earnings. ER on 1/28.
champ: $EA at $71 hod - I added a little....to this long term.....earnings on Friday 1/29 AM
Trixie: $EA I think this one is shortable.. I's still undecided if it can make it up to the 200ma or get closer to the 50ma. Yet maybe this mornings push was all it could muster.. I have a downward channel drawn for this recent fall and I don't see it more than 1/2 way through it.. I'd feel better w closer to 3/4 through. however we have the 200ma to get past 1s3
brandonh: @Trixie $EA I agree. Very weak bounce the last couple of days. Off topic. I really like your trading platform layout. Is that just the standard TD Ameritrade platform???
Trixie: @brandonh $EA That is the prophet charts from TOS (2nd option on the chart tab). You can't link the different time frames in it nor the news etc.. but it was one of the 1st charts I looked at with them and I have stuck w it ever since..
I have fou ...
champ: $EA - I still own this stock but it is really high maintenance...almost as bad as $AMBA and $AAPL.... $AAPL is moving higher today...bouncing.
traderbren: $EA -- seeing good buying interest in $EA this morning.
traderbren: $EA - took a starter position. Acting well on the 15min chart.
Forexpro: ...
The current issue of Barron's offers a very constructive article on $WHR. This is interesting, because the daily chart indicates that the price action has reached an area of pretty strong resistance. Perhaps this article will provide the impetus nee ...
champ: $DLTR now at $69 and $DG at $64.50 have also been running together all morning. They picked up a little after the $WMT earnings report and have been picking up steam...I'm long both from last Friday. ...I want to add but I might not get a chance. Still time I thinking but watching for now....might have to chase like I did on $HD and $LOW this morning. I'm also still long $EA $HBI $WMT $JAKK and $FRED in the retail sector. All retail is climbing ...looking for new targets but it's really getting harder now after this move. I got stopped out of names like $BURL and $ROST last week on all the bad retail news from names like $M and others.
CajunWon: $EA pull back to below the lower BB. NP
champ: $EA $67.40 one of the top stocks in the market this year and it has many upgrades ...a few in recent days ...just broke down thru the 50d and trying to bounce back RHRN ...don't know whats going to happen...could be a buy or an add...???? I'm still long...for now but watching.
Bridget: @champ $EA Ever heard of the EA Sports cover curse? http://ftw.usatoday.com/2015/11/ronda-rousey-ea-sports-ufc-cover-curse
champ: @Bridget $EA - I have not...who's your pick? I don't want to mess with them. Thanks
mradams0621: @Bridget $EA @anyone #gapers help please. trying to do the ginney "gapers" post till she comes back. Thought I was using her source, but I'm seeing a bunch of BS on the list today-- gapers that did not gap, just not reliable list. Have a better one I could use? If not allowed to post other sites ( per SMM rules) an e-mail would be most appreciated- P.S. Or does the "moving" list here in the forum fill the bill? Do you know how it is generated? how it is updated? how usefull historically? Sure looks more useful than my gapers list for possible 59MT trades. But it's really not a gaper list, it's a "moving" list- not really the same thing.
Bridget: @mradams0621 $EA #gapers depending on when they pull the list during pre-market hours it could change drastically by the open. I have seen that before with ginny's list
TunaHelper: @mradams0621 $EA #gapers Maybe someone has ginney's email and could ask her? (I unfortunately don't.) Her list is sorely missed. That being said, I appreciate your posting them (and like your format of ranking them in a nice list - much easier to scan!)
lostsheep: $EA- upgraded to outperform at Oppenheimer. PT 83. Christmas is coming. Churning here at the 50 day ema with 69.85 as short term support.
champ: $EA $72 - I'm still in this stock but how can anybody add or jump on anything with the $SPX sitting on the 200d. Also watching $ATVI but you rally have to be on your toes or you will get stepped on.
traderbren: $EA -- seeing buying interest this AM.
champ: $SPX now at 2046 - Not looking good...maybe we could see something like 2020-2025. $JWN not really helping this type of retail box stores and they even have an on line business. I'm now out of all retail except $LOW $JAKK $EA and a small position in $HD ...I did add to $LOW today. $NFLX stop out of 3/4th of my position. Only holding a few stock now...I have been selling over the past 5 days now. It would be nice if the Fed players could shut the hell up. Don't really need to hear all that crap.
champ: @jltrader1 $BURL $M $DG $DLTR - On $BURL I'm long with a small position at $46.80 but all the stocks in the retail sector have been under a lot of pressure. The way I'm making $$$ on this stock is I'm trading around my main position...a lot of work . ...
jltrader1: @champ $BURL $M $DG $DLTR $FRED $HD $LOW $JAKK $GME $EA $HBI $JAH $JD $CAB $KSS $JWN $TJX - Thanks for the information. No NP in $BURL yet but watching. Great info, will watch for earnings. Also stalking $DLTR $HD $LOW $TJX for good entries. Need to dip my toes in. Thanks again.
olveoyl: $EA Starting to look like it may be trying to enter phase 3 of a very nice vs. I have seen a few posts on it here. (long Dec calls)
bwcarnation1: $EA 3 day sell off after earnings which were good. hammer today on vol. long
CajunWon: @bwcarnation1 $EA 60cents less than the low print of last Friday morning, with less volume doesn't seem to confirm support.
champ: $EA was at $74.75 HOD - YTD high and ATH was a few days ago at $77. Still watching this stock ... # 7 % gainers this year on the SPY 500 YTD...moving up a little more this morning ...see post on Friday...Yahoo has a little more info this morning on this stock. I'm still in this stock for the long term....but you never know how this stock is going to act....a Zig-Zager.
1winkie: $EA - Electronic Arts's buy rating reiterated at Jefferies Group. $95.00 PT. EA is expected to grow earnings by 9.3% in fiscal 2016, and by 15% in 2017. Looking at the long-term prospects, analysts forecast average annual earnings growth of 15.6% over the next five years. The company has a new game about to be released, Star Wars Battlefront, and based on the positive reception of its beta version, it could be a major blockbuster for the company once released in mid-November. I expect the stock to trend higher through the remainder of the year, but at the current time shares look very attractive ahead of the holiday season Started a position
champ: $EA now at $73 - Added this morning at $71.73 and also at $72.26 ..really hard stock to hold ..Zig-Zags all over the place ....beat on earnings by $0.21 and had a big beat on revenue but the stock still dropped....they also moved FY16 guidance up. Al ...
TheFlash: @champ $EA I just got long on this. I believe this Star Wars franchise will be stronger then expected. It is profit taking, so stay long.
champ: @TheFlash $EA - Yes, I believe you are right ...thats exactly whats going on. Just like I did yesterday. LOL
champ: $COLM $FIT $STCY $HOT and $GPRO going to swing all my day trades ..all are working and I just added $GPRO. Also going to swing $EA.
champ: $SBUX and $EA earnings report AH selling 85% of each.
champ: $JAKK $8.10 - News this morning on this stock on Yahoo Finance...up over 5%. Beat on earnings but missed on rev.... this last Q on 10/26.This X-Mas quarter should be a great one for them.... for profits....take a look on Yahoo. New position ...going to hold until their next earnings in January....should be a good stock to hold thru the holidays.....they have partnerships with $DIS on their toys ..Frozen, Star Wars, Marvel ..ect. The retail sector $XRT is taking a big hit today....all my stocks are down in this sector ...except $EA.
champ: $EA at $75 but still climbing not many shorts left. $JD at $27.50 same not many shorts left....but on $JAKK at $8.43 I'm reading that there is still a lot of shorts left ....59% of the Float are still hanging in. I'm still long all 3 but not doing well on all my others in this retail sector.
GreenGhost: @champ $EA $JD $JAKK No way to tell current short position I know of ; had exact same discussion on $CEMP last week with a few traders here; worth reading iMO ; the data available to us retail schlemps all long ago stale ; not many shorts left = no basis in fact unless you have access to real time data even then no way to tell intentions /mindset of those still short.
champ: @GreenGhost $EA $JD $JAKK $CEMP
champ: @GreenGhost $EA $JD $JAKK $CEMP - You are probably right ....but I'm just reading these quotes on shortsqueeze.com ...don't really know the lag time....? Take a look....
champ: @champ $EA $JD $JAKK $CEMP - Had time to take a look it says 20 minute delay....let me know what you think.....?
champ: @champ $EA $JD $JAKK $CEMP - It says a 20 minute delay ...let me know what you think....?
GreenGhost: @champ $EA $JD $JAKK $CEMP That data reported 2X month ; of course these actual calendar dates change month to month ; see link; so "current" reported SI is quite "stale' at this point. Again suggest you check out $CEMP SI discussion/posts last week. Nasdaq short interest is available by issue for a rolling 12 months and updated twice a month. Short Interest data is based on a mid-month and end of month settlement dates and released after 4:00 p.m, ET, on the dissemination date. Please note short interest for end of month settlement date became available as of September 2007. http://www.nasdaqtrader.com/Trader.aspx?id=ShortIntPubSch
GreenGhost: @champ $EA $JD $JAKK $CEMP 20 min source ? pay site ? other ? not sure where data would come from if exchange only requires FINRA members to report 2X month ?? Could be I suppose just skeptical not real time data but of course I've been wrong oh so many times before!
champ: @GreenGhost $EA $JD $JAKK $CEMP - I was talking about this site ...shortsqueeze.com ...did you check it out... it says 20 minute delay. They are showing volume and price also...streaming...looks to be changing when I refresh.....did you take a look...or anybody...? I don't really know if this site is all BS or not up to date but this is the site that I have been using.
champ: @champ $EA $JD $JAKK $CEMP - Follow-up ...they charge $29.95/mo.
TunaHelper: @champ $EA $JD $JAKK $CEMP Hi Champ, My guess (and it is just a guess) is that the 20 minute delay indicated on the shortsqueeze.com website is for price and volume data for the day. I have found that the short interest data on the site is occasionally inconsistent with data reported elsewhere. Likewise, short interest data reported on Yahoo is occasionally incorrect as well. Bottom line: I would look to the link that @GreenGhost sent re short interest data reported on the Nasdaq site. He pointed you in the right direction.
champ: @TunaHelper $EA $JD $JAKK $CEMP Thanks..but I did read on this site and they post and say that their site is 1-3 days before the Nasdaq's publication but anyway both should be close. Thanks...
champ: $AAL going to hold 25% going into earnings in the morning. $EA adding a little ....earnings not until 10/29
Bridget: $EA another strong day today. I would buy this on any pullback. The gaming sector has been doing really well and will likely continue into the holiday season. ER set for 10/29. I like how this stock is looking on the weekly chart. Would be looking at it for a longer term hold.
champ: $WMT - The only good thing about this WMT news is that it happen during market hours. I was on the call so I was able to sell WMT and all retail stocks before any real damage was done to my retail portfolio. I did get back in long on $WMT at $60.47 for a spec day trade...really don't no if I will swing..? Now just watching the sector for new buys. Only holding $EA now.
judysteiner: $EA MAKING A RUN
champ: $EA - $65.77 - I added to this small swing from a couple days ago this morning ...seems to be working for now on News today ...Holiday Portfolio Stock.
iwant2belikeme: #SP-500_Shopping_List: $BA $DE $EA $ESRX $FB $HD $HON $INTU $KR $MA $MCO $MS $ORLY $SBUX $SHW $SNA $TSCO $ZTS
janner0814: ...
Vision: Choose Stocks that are Consistent to a Weekly Uptrend (Please to screen out the "Day Noise" view these stocks on a WEEKLY VIEW.

Theme/Question: Of the past 125 trading days; which stocks were consistently ABOVE the 50 day SMA?
*** ...
janner0814: ...
(These are "longer term hold candidates. Please to rule out the "shorter term noise," view these charts using the WEEKLY VIEW)
Legend for my charts: Blue:200sma Green:50sma Red:21ema Pink:8ema

Models of Consistency: Using the concept:

Of 150 Tota ...
janner0814: @mrAdams @DAN @hazelb41 @GreenGhost Here are my ***Overlooked of the 150 & 125s: $TSS $PF $HOLX $HAS $EA $FL (*** Rarely mentioned more than once if at all) I do not hold any positions of any of the above. I have put unsuccessful bids on $PF, $HAS $FL. And all three have made me regret not being more aggressive about my bids. Mike: Previously, I'd commented to you about looking at the WEEKLY uptrending stocks vs. bottom fishers; the above are the antithesis to the bottom fishers, i.e. the uptrending stocks. These are relatively unnoticed..... for now.
janner0814: I just realized that there is a interface of my "overlooked 150/125s" and your list: $EA $TSS. How did you arrive at your list? IMO that adds "credence" to these two, I did my scans without much notice to your list until now. Nice list BTW. *************referenced note********************* @hazelb41 (11:29 PM 8/17): "#LURK-List Nominations: $TREE, $AHS, $MDLZ, $STZ, $EA, $UA, $BYD, $ADPT, $GPN, $TSS, $USCR, $AMED, $K, $MKC, $ELNK, $QLIK"
hazelb41: #LURK-List Nominations: $TREE, $AHS, $MDLZ, $STZ, $EA, $UA, $BYD, $ADPT, $GPN, $TSS, $USCR, $AMED, $K, $MKC, $ELNK, $QLIK
champ: $EA $73.53 - Back in this morning on the $ATVI #'s....same sector.
champ: $DIS in for a day trade at $112.32 ...would like to swing but if it turns I'm out. $XRT - Looks like just about all retail is green today. A lot of stocks in this sector that I would like to buy but holding back. $XRT, $GPRO, $FIT, $EA, $DECK, $ROST, $BABA, $WWAV and $AEO...I have swing trading positions in these....for now. Watching $USO and oil stocks. $AAPL short OUT for now...cover at $115.37 for a small loss.
janner0814: @hunter2 Yep the "Chop Trap." Selling positions worked; market did a short squeeze up; now with the 1K negative ticks, it's taking the other route. Check out that potential shooting star/gravestone doji or potential inverted hammer (we won't know until the close of the day). of the $SPY and $DIA(day charts). The $IWM currently having an IH. **********************Big Money Scan************** Here are the Haves: $EA $FSLR $HRB $MSI $PCLN $WYNN $XLNX And the have nots: $CBS** $CHK $DIS** $DISCA** $DISCK** $FOXA** $GNW $PWR $SNI $SWN $TWX $VIAB** **The market via my $DIS stop told me in its searing way, that it's liquidating, unwinding the media play. My bad. *******reference note************ @hunter2: "#Market - Intraday reversal. Meaningful or just low liquidity August trading, aka chop. $QQQ is working, other indices don't look too hot rhrn."
Visit the Trading Forum to join in the discussion.
| | |
| --- | --- |
| Stock Price | $USD 88.74 |
| Change | 0.37% |
| Volume | 2,326,160 |
Electronic Arts, Inc. develops, markets, publishes and distributes video game software and content that could be played by consumers on a variety of platforms.
Request Video of EA
Already a member?
Sign in here.
Earnings
May 9th, 2017 - 2017 Q4 Earnings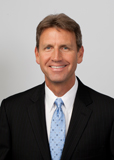 Dan Fitzpatrick
Stock Market Mentor gives you EVERYTHING you need to succeed in the market; all in one place. How easy is that? Dan Fitzpatrick and his elite community of traders share trading ideas, strategies and much more. Dan Fitzpatrick--a world class Technical Analyst, trading coach and regular CNBC contributor--gives you access to all of this with a 14 day FREE membership. Get started TODAY and start trading better TOMORROW with the following premium content:
Nightly video Strategy Sessions with a game plan for tomorrow
Got a stock you want Dan to look at? Just ask.
Patent pending video alerts instantly delivered to you when one of Dan's trading signals is triggered. This is not your typical price alert. This is a short video explaining the action you need to take to make money. No more "Woulda, coulda, shoulda"
Access to over 45,800 stock analysis videos
Access an ever expanding library (45,800) of educational videos that will save you time and make you money
Join a team of friends and traders that have one thing in common; a burning desire to succeed.

Become a Member Today!
Gain immediate access to all our exclusive articles, features, how-to's, discussion group and much more...
Satisfaction Guaranteed!
Your Stock Market Mentor membership comes with a 14 day, no questions asked, 100% money back guarantee!