Electronic Arts Inc. (NASDAQ:EA)
Bands Volume 200 SMA 50 SMA 20 SMA Videos Alerts Articles Events

baronp0329: Yesterday added to $KEM, $IIIN and $EA Feb 115 Calls. Today started initial position on $FND @50.45.
Bridget: $EA is breaking above the 50 and 200dMA. The stock still has a lot of overhead supply so be patient and buy near support levels.
Bridget: ...
$NKE - great example of a bearish/neutral earnings trade. If the stock is at an extreme going into earnings, sell the move. Then at the open, gap and reversal.

$ERJ - up big on $BA acquisition news
$PVG - down big on cutting dividend
$XPO - up big ...
etmagic: any thoughts on $ATVI and $EA?
Bridget: @etmagic $ATVI $EA both appear to be rolling over. Forming a topping pattern. I wouldn't look at these until they make a new high.
issues: @etmagic $ATVI $EA ATVI making that broadening formation (not good). $EA not as good as $TTWO IMO.
MtChet: $EA $TTWO $ATVI - Gaming stocks getting killed...any news?
spmeyers: @MtChet $EA $TTWO $ATVI try $SGMS, nice chart
DrScience: $TTWO blew up... literally. Company missed earnings estimates, but raised guidance, and the stock is up 13% in the PM. Huge slew of upgrades to outperform and PT increases ranging from$125 to $144. $CS isn't so enthusiastic, raising PT to $116. Highlights: GAAP net revenue grew 6% to $443.6 million GAAP net loss was $0.03 per diluted share Net Bookings grew 20% to $577.0 million $ATVI, $SNE, and $EA benefitting from the news, as well.
issues: Earnings beat on $WTW $MCHP (1.35 to 1.41 actual) $MTDR $RCL, but I don't yet see $XEC. I guess they have yet to report, right? I sold $TTWO with earnings tonight I fear it'll drop as $EA and $ATVI, no matter what they report.
grcjr: $ATVI $EA $TTWO all selling off. $TTWO reports tomorrow after the close. Appears to be selloff in sync with others' earnings $ATVI reported 11/2 selloff following $EA reported 10/31 selloff following
DrScience: @grcjr $ATVI $EA $TTWO Looks like a sell first, ask questions later setup.
grcjr: @grcjr $ATVI $EA $TTWO - I closed the last of my $ATVI options, still have a small stock position.
Bridget: Earnings after close: $EA $X $DDD Earnings tomorrow before open: $GRPN
steve71: $TTWO $EA $ATVI Adding to $ATVI here. Electronic Arts is down on some issue. Of the three big gamers, $TTWO seems the place to be. ER 11/7/2017.
steve71: $ATVI $TTWO $EA Gamers have been weak for a while, but now $TTWO strong off the bottom of a rising channel. BTO this morning 103.40
issues: @steve71 $ATVI $TTWO $EA I prefer TTWO. Holding ATVI and TTWO. Dont like EA.
grcjr: $ATVI $EA $TTWO - $ATVI is struggling. News about gamers not buying as many games but rather spending more time on a few games they own might result in lower holiday season sales. Looking at the chart I see a possible H&S. Lower high. Lower low. I expect similar action with $EA and $TTWO. However, $EA is showing sideways chop but not yet dropping. Somehow $TTWO is still holding trend although there was a recent possible shot across the bow and recovery.
Bridget: $ATVI and $EA moving lower again after a lower high
Bridget: $ATVI and $EA are breaking below the 50dMA. Tech across the board is getting sold today.
woodman: @Bridget $ATVI $EA - sold my $ATVI this morning.
Bridget: #Notes: earnings: $NKE $DRI $CCL In a Squeeze: $GOGL $EXPE $HCA $ALXN $LQD $ADP Breaking out: $CL $OEC $EMN $FISV $TWX $VAC $GES $HPE $CLDX $ANET - bearish engulfing after new high $BMA - phase 2 $EA $ATVI - breaking down from squeeze $XAR - defense stocks seeing pullback, even with N Korea issues $MCO - working $MON - working $ABT $HD - new high after flag New lows - $DGX $INCY CHinese stocks taking a hit - $FXI $BABA BIDU SINA EDU TAL $PYPL $SQ $V - getting sold today $XLK - tech stocks took a big hit $MSFT $AVGO $LRCX $XLI - extended $EEM - dropped $GDX - finding support Oil stocks still running $MOD $LEA $DAN - auto parts working IPOs $AKCA $SOI
Gary: ...
4. $MACD/Momentum – already showing weakness.
5. Volume – heavy at open. Different than other high volume days b/c it was breaking down rather than settling down.

Thoughts: Think in terms of four things:
1. % of account in stocks.
a. ...
steve71: $ATVI $EA $TTWO Gamers continue their Higher High Higher Low patterns. After a couple of down days they're doing well again.
woodman: @steve71 $ATVI $EA $TTWO - nice direction in those charts.
DrScience: @steve71 $ATVI $EA $TTWO Busy programmers at all gaming shops. Expect the stocks to ramp into the release of $MSFT's Xbox One X on November 7th.
steve71: $ATVI $EA $TTWO Nice day for the gamers. Apparently the business model has evolved from retail sales to more profitable online sales. Who could sit in front of a gaming console all day? Unless you call it StreetSmart Edge.
DAN: @grcjr $ATVI You mean ATVI, or $EA? ATVI still looks like it's in a holding pattern. --DAN
grcjr: @DAN $ATVI $EA - Neither. My mistake. Thanks @DAN. Was rushing through tickers.
DAN: @grcjr $ATVI $EA LOL. No problem. That's happened to me thousands of times. Hands typing something different than eyes are seeing and brain is thinking. ;-)
steve71: $TTWO $EA Take-Two is having a good day, and Activision is down only a little.
mharps: $ATVI and $EA these gamers backed off-sort of like $MSFT watching closly
SMMReif82: $EA coming out of a six week squeeze to ATH. Pretty light volume so far, though.
DAN: @SMMReif82 $EA Pattern does look pretty good...but you're right. Low volume.
rbrown2222: @SMMReif82 $EA I need to see it break above 120.30, print another green bar and your point on solid above average volume. I am using a 10 min chart to buy.
steve71: @SMMReif82 $EA $ATVI Activision has a similar chart with better volume.
rbrown2222: @rbrown2222 $EA Lack of volume really telling in lack of ability to hold or drive price
mharps: $CORT all time high. $EA looks like all time high but it's a little tentaive
Bridget: $EA now at a new 52 week high
SMMReif82: @bsafriet $ANET I've seen several "breakouts" today that are on pretty weak volume. More like "stroll outs." $EA, $SHOP, $STZ
Bridget: #Notes: Lots of breakout today but only a few with higher volume. $XLK $SMH - is starting to look ready to run higher, $MSFT $ADI $MU $HIMX $ATVI and $EA both broke higher, but not on above average volume FAANG stocks all looking good today $SHOP - up at a new high $BOBE - up big after earnings Trucking stocks up today, hurricane trade $CHRW $SNDR $R $JBHT $LSTR Big movers on volume, mostly construction $CLMT $SC $USG $USCR $CBPX Bio-tech $XBI $INCY $IMGN $BIIB $CORT IPOs working $MTCH - up big on volume $VERI - continues rally since 8/21, good volume $CISN - new high
Tinker97: @Bridget $ATVI $EA too looks like
mopick: @Bridget $XLK $SMH $MSFT $ADI $MU $HIMX $ATVI $EA $SHOP $BOBE $CHRW $SNDR $R $JBHT $LSTR $CLMT $SC $USG $USCR $CBPX $XBI $INCY $IMGN $BIIB $CORT $MTCH $VERI $CISN #Notes How about $EXEL?
SMMReif82: Nothing yet, but $EA in a month long squeeze at all time highs. Maybe not quite a squeeze, yet, but a trading range anyway.
Bridget: $ATVI and $EA both trying to break higher today. Not quite there yet. These have been consolidating since earnings.
grcjr: #OT #gamers $TTWO $EA $ATVI and $NVDA $AMD - If you have not read the book "Ready Player One" you might not really be a gamer. Spielberg's movie version opens spring 2018. See the teaser. Impress your kids. I do believe that the movie will boost the sale of games, game machines and VR.And $NVDA and $AMD fuel the game machines.
bsafriet: @audrina0904 $SPX $DJI $NDX $NVDA $LRCX $AMZN $AAPL $NFLX $TSLA $QRVO $SWKS $MCHP $AMAT $EA $AEIS $MPWR Doesn't volume always run lighter in the summer? I'm keeping on top of my stops and making money while it's here to be made. Have just about made back $$$ lost in June's sell off. Don't plan on giving it back this time.
audrina0904: @DAN $SPX $DJI $NDX - Not that it matters much, but I agree...Take a look at the leadership stocks of the past...The rallies of the last few days have come on lower volume and they have not come close to taking out their highs. $NVDA $LRCX $AMZN $AAPL $NFLX $TSLA $QRVO $SWKS $MCHP $AMAT $EA $AEIS $MPWR - All have rallied to some extent after leading for months/qtrs but none have done so on significant step in and buy volume. $NVDA yesterday got a lot of significant talk from the analysts and moved up nicely with the market but the volume just wasn't what I'd like to see, I hope I'm wrong, but big money is either on the sideline, or not comfortable moving back in.
DAN: @audrina0904 $SPX $DJI $NDX $NVDA $LRCX $AMZN $AAPL $NFLX $TSLA $QRVO $SWKS $MCHP $AMAT $EA $AEIS $MPWR Sure it matters, audrina0904. Everyone's opinion matters. And I do think that a lot of money is going to the sidelines...and not a lot of money is running onto the field. I find Jaime Dimon's recent comments to be the most significant. http://www.businessinsider.com/dimon-central-bankers-are-facing-an-unprecedented-challenge-2017-7 Basically, he's saying that, because of the Fed's actions over the past 8-9 years, we are in uncharted waters. No one really knows how this is going to play out, and it's probably going to be worse than people suspect. Best line: "We act like we know exactly how it's going to happen, and we don't." Enough said. --Dan
audrina0904: @DAN $SPX $DJI $NDX $NVDA $LRCX $AMZN $AAPL $NFLX $TSLA $QRVO $SWKS $MCHP $AMAT $EA $AEIS $MPWR I AGREE - it's impossible to know how it will play out...markets dont like uncertainty, that enough would be enough to sell...I just wonder what grannie will be saying.
JBed: $EA just dropped in a hurry, looks like it may bounce here.
JBed: $EA at a good buy point. Took a starter position just now. Moving up.
grcjr: #NASDAQ100 new highs (52+weeks): $INTU $AAL $EXPE $REGN $EA $AMAT $CHTR $HAS $CMCSA $CTSH $MAR $FISV $HSIC $TSLS $VRTX $SBUX. Big list today. Can't figure out where to be? Could try $SMH. Perhaps $SOXL
issues: @bwcarnation1 $TTWO Cramer featured it along with $EA & $ATVI
debeers: $EA-up 7% pre on earnings beat.
success: @debeers $EA sold 75% pre earnings but bought May 96.50 options just in case of a beat . . working out though . .
tejas7: $EA Day trade. In at 105.70
tejas7: $EA added more at 107.40
tejas7: $EA #daytrade Going higher on slowing volume. Not adding more, and raising the stop to 107.75 for entire position.
tejas7: @tejas7 $EA #daytrade Out now. Good trade. It is still going but volume is drying up. 59 min almost over
tejas7: $EA Too bad I left home and this trade. It looks like t is going to its 112 target in just one day.
Bridget: ...
$YELP - broken stock. Might get oversold bounce but lots of overhead resistance above $32.
$NVDA - gap and run to new all time high
$EA- also up on earnings, $ATVI and $BYD- also up in response
$CALA - nice breakout after earnings
$CP - upped divide ...
bsafriet: $EA $MOMO $EA Out, stop hit this morning. Did not buy the bounce. Looks like the SMA(20) is support. Want a "green" candle before jumping back in. $MOMO In today before the close. Liked the rally into the close on volume. Stop set below EMA(8).
ascutia833sunset: Dan what do you think about $EA yesterday it dropped looks like a bearish engulfing patten
gmj: @ascutia833sunset $EA Two down days concerned me after I bought the b/o on the 13th. Dbl my small pos on the bounce this morning which is a basic bounce off the 50ma and set a tight stop at 88.85. Waiting to see what it looks like at the end of the day.
grcjr: $ATVI $EA - both have been resting or pulling back a bit the past few days. $EA touched the 20dma and then pushed back up today. Both still in uptrend. I believe this is good and may give an opportunity to add. Swing trade $ATVI.
DAN: $EA -- still going. $TTWO is close to breaking out...but it is still pretty extended after an acceleration out of the volatility squeeze in early January. Look at the weekly charts: $EA is moving out of a multi-month consolidation and looks really strong. $TTWO is back near all time highs and is in a confirmed uptrend. I have no position in either of these stocks, but thought I'd mention them.
gig1: @DAN $EA $TTWO @Dan Any reason you did not mention ATVI with these since it has also broken out?
DAN: @gig1 $EA $TTWO Only b/c it's very extended. If you look at the weekly chart, $ATVI has made a pretty big move from the bottom. Actually, it's a pretty bullish pattern...but I just think it needs to rest a bit.
gig1: @DAN $EA $TTWO $ATVI Thanks for your thoughts!
grcjr: $EA $ATVI continuing upward today. $EA at new 52 week high. $ATVI almost.
Bridget: ...
$CARB - nice breakout of this squeeze
$MOMO - continuing higher
$CSX - failed breakout and now moving below the 20MA, this rally is looking toppy. Also $NSC $CHRW
$PBR - tops are processes and this is a top

$BLCM and $GBT - biotech stocks with brea ...
traderbren: $EA - close to popping the top!
Bridget: $ATVI and $EA both making new 52 week highs
gig1: @Bridget $ATVI $EA Looks like better volume in ATVI than EA.
SADL: $EA breaking through resistance to new high
BocaRick: @SADL $EA #Bridget comment earlier today, also $ATVI - look at that chart
SADL: @BocaRick $EA $ATVI #Bridget Tks
1winkie: $EA - Analysts at William Blair initiated coverage on Electronic Arts Inc. with an Outperform rating. Starter position yesterday
StockMarketMentor: A Price Alert has been triggered for $EA Electronic Arts Inc.. Click here to view associated video clip: http://stockmarketmentor.com/stockanalysis.html?ticker=EA&clip=82518
BocaRick: $EA above 87.5
BocaRick: @BocaRick $EA OOPS now dip a little
StockMarketMentor: A Price Alert has been triggered for $EA Electronic Arts Inc.. Click here to view associated video clip: http://stockmarketmentor.com/stockanalysis.html?ticker=EA&clip=81788
Forexpro: Re: $EA Hi, Friends, Had been short some Mar 80 puts in $EA, with the usual 50 percent plus a penny or two profit target. Taken out of them at the opening, for a quick and easy 98.40/contract gain. Now all I have to do is sell them again when the stock pulls back. Stocks do pull back on occasion, don't they? Here's hoping that your day is off to an excellent start; all the best!
DrScience: @Forexpro $EA ;-)
Forexpro: @DrScience $EA Thanks, DrScience, Just trying to follow in your footsteps. Hope you're thriving!
PJMR11: $EA Phase 2? Thoughts
Bridget: Notes: Airline stocks breaking out of the squeeze to the downside: $AAL $DAL, but could be a buying opportunity Media stocks still look like good buys: $DIS $CHTR $VIAB $FOX Possible short setups: $CTSH, $DGX, $TXT, $SLCA, $DPZ - new all time high, coming out of cup and handle pattern $DGLY - phase 3 of this breakout, I think this still has more to go $GPRO - short squeeze $EA - squeeze breakout going into earnings tomorrow $HRI - has been winning big. This is a spinoff of Hertz Global and is a "Trump infrastructure" stock pick
StockMarketMentor: A Price Alert has been triggered for $EA Electronic Arts Inc.. Click here to view associated video clip: http://stockmarketmentor.com/stockanalysis.html?ticker=EA&clip=80926
Bridget: $EA is starting to break out of this squeeze going into earnings on 1/31
StockMarketMentor: A Price Alert has been triggered for $EA Electronic Arts Inc.. Click here to view associated video clip: http://stockmarketmentor.com/stockanalysis.html?ticker=EA&clip=80926
Bridget: $TTWO I haven't looked at this stock in awhile but it is breaking to a new high on higher than ave volume. Between $EA, $ATVI, and $TTWO. $TTWO is the one I would want to be in.
Bridget: ...
$SQ - breakout today
$SUM - breakout today on volume
$Z - breaking out of this flag on high volume
$HZN - new high today, momentum is still up
$FN - bounce failed today, strength is getting sold
$NTES - at support
$NCR - flagging but still holding u ...
janner0814: @DAN $ATVI Same here, re: Earnings..... $ATVI is one of my #FAVs; currently #NP. I'd mentioned previously that I liked $ATVI vs. $EA because $EA was on my #AVOID list. JMO, the "type of traders: that trade $EA does not conform to my #METHOD... just an observation, which warranted putting $EA in my #AVOID list. #IMO $ATVI trades more logically to the #charts. (BTW, see my #graphicalthesis on $ATVI, re: potential #TURNAROUND. #PICKINGLOWHANGINGFRUIT
bhaden: @Dan Perhaps this is an extremely "amateurish" question, but could you please comment on why $ATVI and $EA charts look so amazingly similar? Okay, they are both in the gaming sector, but is this simply a "heard mentality" for the entire group? They have very different fundamentals just to add to the "conspiracy theory". Thanks so much.
DAN: @bhaden $ATVI $EA We all feel like amateurs in this crappy market. Sure, I'll discuss them tonight. The issue is that so few stocks are working that they are attracting a lot of attention. But I'll discuss tonight.
Bridget: ...
$EOG - at a nice buy point above the 50MA, stead uptrend
$CRBP - pullback looks done
$STX - failing twice at the 50MA, shortable
$HD - still looking weak
$FSLR $CSIQ - coming out of a base
$FN - still holding
$MEOH - working
$CARB - working
$MTCH - ...
Bridget: $EA is now breaking down out of its upward channel
jwstich: @Bridget $EA I have earnings on 10/27 after hours
bhaden: @jwstich $EA I believe it is scheduled for Nov 1 after the bell.
Visit the Trading Forum to join in the discussion.
| | |
| --- | --- |
| Stock Price | $USD 120.89 |
| Change | -1.80% |
| Volume | 2,743,650 |
Electronic Arts, Inc. develops, markets, publishes and distributes video game software and content that could be played by consumers on a variety of platforms.
Request Video of EA
Already a member?
Sign in here.
Earnings
May 8th, 2018 - 2018 Q4 Earnings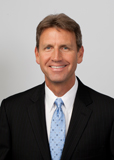 Dan Fitzpatrick
Stock Market Mentor gives you EVERYTHING you need to succeed in the market; all in one place. How easy is that? Dan Fitzpatrick and his elite community of traders share trading ideas, strategies and much more. Dan Fitzpatrick--a world class Technical Analyst, trading coach and regular CNBC contributor--gives you access to all of this with a 14 day FREE membership. Get started TODAY and start trading better TOMORROW with the following premium content:
Nightly video Strategy Sessions with a game plan for tomorrow
Got a stock you want Dan to look at? Just ask.
Patent pending video alerts instantly delivered to you when one of Dan's trading signals is triggered. This is not your typical price alert. This is a short video explaining the action you need to take to make money. No more "Woulda, coulda, shoulda"
Access to over 55,100 stock analysis videos
Access an ever expanding library (55,100) of educational videos that will save you time and make you money
Join a team of friends and traders that have one thing in common; a burning desire to succeed.

Become a Member Today!
Gain immediate access to all our exclusive articles, features, how-to's, discussion group and much more...
Satisfaction Guaranteed!
Your Stock Market Mentor membership comes with a 14 day, no questions asked, 100% money back guarantee!