Equifax Inc. (NYSE:EFX)
Strategy Session

December 18th, 2017

00:37

Strategy Session

November 7th, 2017

01:32

Strategy Session

October 11th, 2017

00:19

Strategy Session

October 11th, 2017

00:13

Strategy Session

September 25th, 2017

00:26

Strategy Session

September 25th, 2017

00:20

Strategy Session

September 25th, 2017

00:59

Sector Spotlight

September 22nd, 2017

00:10

Strategy Session

September 21st, 2017

00:32

Strategy Session

September 19th, 2017

01:19

Strategy Session

September 13th, 2017

00:27

Strategy Session

September 13th, 2017

00:49

Strategy Session

September 13th, 2017

05:55

Chart of the Day

September 11th, 2017

07:51

Stock Watch

January 8th, 2016

00:20

Strategy Session

September 18th, 2014

00:09

Stock Watch

November 10th, 2012

00:17
Bands Volume 200 SMA 50 SMA 20 SMA Videos Alerts Articles Events

GOOSE: #$EFX Saw in this morning's newspaper that Congress is trying to make the IRS cancel contracts with $EFX. AH yesterday, $TRU was up a little. Just sayin'.
issues: @GOOSE $EFX So EFX may be a good short RHRN?? Target $90. $CNC may also be a short candidate since the trend is broken.
Mpower27: @issues $EFX $CNC based off just the IRS contract I'd guess no. It's only worth about $7 million
michaelH: $EFX closing out my EFX short; not dropping as expected
GOOSE: $EFX Takes down Web Page after new hack.
michaelH: $efx shorted at 107.98. buy stop at at 114.80, just above recent high
traderbren: @GOOSE $EFX - yikes! Just so typical!
genki: $EFX Anyone short it here?
traderbren: @genki $EFX - I considered it when the latest news hit the wires, but then saw it bounce. Go figure. This company has more holes in their security than a sieve and yet their stock goes up. NP.
GOOSE: @traderbren $EFX Yep! Have a great day. I wouldn't short it though. Seems to have a following.
genki: @genki $EFX It's at support/resistance now. It feels it wants to go lower.
GOOSE: $EFX $TRU @Junior1 What you said about $EFX, seems to be true about $TRU too, about hitting resistance. ;>)
Gary: ...
15. $TRU – competitor of $EFX. I have no edge in this. It's run more than 25% after the $41 bottom. Back at top of trend…but risk of big profit-taking is an issue.
16. $LIT – popular ETF now. Looks like a topping pattern ...
GOOSE: $EFX HOD
Junior1: @GOOSE $EFX Resistance @113.55 for some odd reason
GOOSE: @Junior1 $EFX Yah, don't know why though. I like to play it though. Good luck.
Ottawagreg: $SYMC Is down 3.5% today. I took a medium sized position when the $EFX torpedo hit the fan. I am holding out for the ER season. DAN, do you still think this stock is going to the moon after the coming ER cycle is through? Hold this through the ER for Q3? thank you
rah: @CHOFF $SYMC - sorry about the loss, hopefully not too much. I actually believe this one may present an interesting earnings report next month. But - it wasn't making me money now, it was not an investment. I made some on $EFX short. Now that I think about it, I was holding LOCK when $SYMC bought it last year. So - I hold no hard feelings.
Junior1: $EFX Buy volume decreased over the last 3 days, today is showing a bearish engulfing candle, light volume. Along with $XLF stocks, this looks like a short set up. NP. Yet!
spmeyers: @Junior1 $EFX $XLF watching also
GOOSE: OPTION EXPIRATION, 10/6/17 $AA 46.5 COVERED CALLS STOCK ASSIGNED $AA 48.0 COVERED CALLS EXPIRED $AA 43.5 PUTS EXPIRED $EFX 105 COVERED CALLS STOCK ASSIGNED Have a great and safe weekend everyone. :>)
traderbren: $EFX - moving higher again. Interesting to note that Marisa Meyer (former CEO at $YHOO) didn't get raked over the coals for the huge data breach under her watch, plus she got paid handsomely for driving the company down the tubes!
Iceman: $EFX #ShortPuts – Bought to close 1 EFX Oct 20 2017 75.0 Put @ 0.05. It won't trade any lower. Sold this not that long ago. #FallingKnife trade.
GOOSE: $EFX Moving nicely. FD I have a covered call.
traderbren: $EFX -- getting a bid since this morning's hearings.
Junior1: @champ $HA I thought the same thing when I shorted $EFX on day 1. "This can't be the right trade, it's too obvious" But that worked out very well!
champ: @Junior1 $HA $EFX --- Great...Good Work!
GOOSE: $EFX #Testifying Isn't $EFX supposed to be testifying before some kind of Congressional Committee tomorrow? I have a very small position.
Forexpro: @GOOSE $EFX #Testifying Hey, Goose, Yes, although I haven't been able to find the precise time. Actually, according to Bank Info Security, Mr. Smith - apparently, the only witness - has three dates before Congressional committees: "Smith, who "retired" last week, is due to appear before the House Energy and Commerce Committee on Tuesday, followed by the Senate Banking Committee on Wednesday and the House Financial Services Committee on Thursday. At all three hearings, Smith - now listed as being "adviser to the interim CEO and former chairman and CEO of Equifax" - is the sole witness being called." Hope you're doing well; all the best!
GOOSE: @Forexpro $EFX #Testifying Thank you for this information amigo. GOOSE
sierramp: @DAN $THO $AAPL $EFX $SYMC Thanks for bringing our attn to $THO back on the 11th. I'm up 6.7%, keep raising my stop.
GOOSE: $TRU Nice chart. Credit business, e.g. $EFX I have several positions in $TRU & $EFX
Iceman: $EFX #ShortPuts - Bought to close 1 EFX Oct 20 2017 70.0 Put @ 0.05. It won't trade any lower. Originally sold on 09/14/2017 at 1.20. Out much sooner than I expected.
GOOSE: $EFX, $TRU #FYI Still moving. I have positions, stock, short calls, short puts.
Iceman: $EFX #ShortPuts – Bought to close EFX Oct 20 2017 65.0 Puts @ 0.05. It won't trade any lower. Sold these on 09/14/2017 at 1.20 and 1.35.
GOOSE: TRADES: Working for me so far, so...."keep doing it", per @DAN $EFX BTO STOCK @108.0 $EFX STO 9/29/17 108.0 CALLS @1.43 A scalp.
GOOSE: A TRADE: $EFX BTC 10/6/17 87.0 PUTS @.10 STO @1.54
issues: @Iceman $EFX Where's phase two?
GOOSE: $EFX Out of all my $EFX trades exept one. Stocks going down.
Forexpro: Re: $EFX Hi, Friends, As Dan predicted roughly two minutes after the headlines hit, Equifax's CEO (Richard Smith) has decided to call it a career. An interim CEO (Paulino do Rego Barros, Jr.) has been appointed while the Board does the successor search. The stock is at 103 at the moment, small amounts trading (1x3 on the bid ask, as I type). All the best!
DrScience: $EFX falling two bucks as CEO Richard Smith steps down. Could be one of those situations where the first move is usually wrong. Then again, the damage has already been done. A change in leadership won't change the fact that data has been compromised.
jmichaelet: @DrScience $EFX What are folks' thoughts on this? I closed out my puts last week for a solid profit, but thinking there's more downside in the longer term. Don't see much more upside from here given the pain in the chart, wondering if it's worth starting a small longer term short position?
GOOSE: $EFX Down only .14 now, after all the hullaballou.
GOOSE: TRADES: A BUY/ WRITE $EFX BTO STOCK @105.0 $EFX STO 9/29/17 106.0 CALLS @1.10
GOOSE: $EFX RUNNING
DAN: @GOOSE $EFX Yep. Somebody still has an appetite for this stock. Question: "Can things get any worse right now?" Answer: "Probably not." Takeaway: "Still ok to buy...with a short leash."
CHOFF: @DAN $EFX - seems like they can get worse on Oct. 3rd when $EFX testifies before Congress about the breach. They are trying to take a little of the sting away preemptively by canning the CEO ahead of testimony.
DAN: @CHOFF $EFX Agreed.
CHOFF: @DAN $EFX - what are your updated thoughts on $SYMC?
GOOSE: @DAN $EFX Dear @DAN, Thank you for your input. Much appreciated. GOOSE
GOOSE: @CHOFF $EFX Hey, who doesn't get hacked, Yahoo, FBI, CIA. So what can the Gov't say? $EFX will probably say, ok we'll try harder. Anyhoo, I have Calls against the stock, so I'll probably be out of the stock by Friday, and if not, I'll keep a tight rein on EFX, as @DAN suggested.
GOOSE: A TRADE: BTO $EFX STOCK @95.0 To cover a Call, now a covered call, expires 10/6 .
infocus: @GOOSE $EFX #Test Yes ;>)
Squid: @GOOSE $EFX yes
arrow: $EFX $TRU - Had orders filled on Friday to close out some #FallingKnife trades originally sold on 9/14. BTC EFX Oct17 80 puts for .5 BTC TRU Oct17 40 puts for .15
DrScience: $EFX back above the magical $100 mark on an upgrade to "Outperform" at $WFC. Since the last scam worked so well, the Wells Fargo folks must be planning a new push to add phantom loan accounts and will need many credit reports. Hmmm, kinda makes you wonder... Wouldn't they just Google the information on the Dark Web?
bwcarnation1: @DrScience $EFX $WFC I would think it would be difficult to recommend a stock of a company that is getting sued starting with attorney general of MA
traderbren: $EFX - out of my Jan 120 Calls for some dough. Made some nice moolah with Dan's Jan 120 put to the downside.
michaelH: @DrScience $EFX $WFC will look to reload my short when this dog runs out of steam. serious resistance at 110
michaelH: $EFX Anyone have thoughts on a good level to short EFX? I'm thinking $100 (or below $90 as suggested by Dan).
Junior1: @michaelH $EFX With higher highs and lows for the last 3 sessions, I'm waiting for a signal. Maybe a break of the previous day's low? NP
michaelH: $EFX closed out my short this morning. Will watch to reload if appropriate since I believe there's more downside ahead.
GOOSE: TRADES: $TRU STO ATM 43.0 PUTS @1.40 Earlier today, BTO Stock, STO 10/20 46.0 CALLS $CENX STO 10/20/17 22.0 CALLS @.58 $CENX STO 10/20/17 18.0 PUTS @.41 $EFX STO 10/6/17 105.0 CALLS @.30 $EFX STO 10/6/17 87.0 PUTS @1.95 A short strangle @2.25
DAN: Good morning. Futures are pointing to a relatively flat open, and the market remains choppy and volatile, albeit with an upside bias. The S&P has advanced nearly 4% since the last low on August 21st, when this key index rebounded precisely off ...
stevef214: @DAN $EFX $FEYE If they actually hired FEYE then that does not say much for them if EFX got hacked again.
CHOFF: @stevef214 $EFX $FEYE - hired $FEYE to clean up the mess, not to prevent it
grcjr: @stevef214 $EFX $FEYE - Perhaps $EFX simply did not take recommended action(s).
CHOFF: @grcjr $EFX $FEYE - Indeed, they found a gapping hole and were asked to install a patch. The patch was never installed according to the LA Times.
DAN: @stevef214 $EFX $FEYE Well, don't worry about it. After all, we aren't clients. We are commodities. Put in agricultural terms: We are pork bellies. That's all.
CHOFF: @debeers $BA $TRU - Sen. Warren will be on Mad Money tonight ripping the credit agencies no doubt. $EFX will be testifying before Congress on Oct. 3rd. My concern is the more layers they peel back on this credit onion, the uglier it may get for all three agencies and their practices. The trade may work, but is the upside reward commensurate with the downside risk? Too many unknowns for me at this point. Hope it works for you.
debeers: @CHOFF $BA $TRU $EFX .I've $TRU on a Tight tight leash. Sometimes first loss is best loss. Regarding Senator Warren opinining on credit bureaus, the forum she has chosen for an appearance should be ashamed of itself. Her properties, every single one of them, were purchased when the owners were in default. I do not seem to remember her voice for a person who had lost his job then. No, wait, she said NOT a word---she took advantage of the circumstances presented to her.
debeers: @CHOFF $BA $TRU $EFX -Many unknowns. I just hate it when you are so measured reasoned and articulate. LOL. stepping aside as there are others in the fin space that have more immediate upside as youso wisely pointed out.
bwcarnation1: $EFX cnbc reporting their security person has a music degree...co knew back in March of security issues. not sure if knew of breach in March or just issues. Sad state of affairs...
steve71: $EFX Justice Department looking at possible insider trading. http://www.businessinsider.com/equifax-hack-justice-department-investigation-of-alleged-insider-trading-2017-9
woodman: @steve71 $EFX Damn straight!
steve71: @steve71 $EFX $TRU Interesting, because all three sellers only disposed of a small portion of their shares. Anyway, DeBeers probably has a good idea with TransUnion. I like situations where one company in an industry blows up, and the others suffer temporary collateral damage. Congress will huff and puff for the cameras, and maybe impose some regulatory change. But $TRU has been accused of nothing and earnings might even improve at Equifax expense. Long at 42.20, and out below Friday's low.
Mpower27: @steve71 $EFX $TRU do lenders pick and choose which agency to go to or do they have to review all 3 for a given person?
Hank1: @steve71 $EFX ...their security officer (Mauldin) who just resigned was a music major? really?
GOOSE: #TRADES: $AA STO 9/29/17 43.0 PUTS @.30 $AAOI BTC 9/22/17 53.50 PUTS @.30 BTO @1.09 $EFX STO 9/22/17 89.0 PUTS @1.32 Delta .28 The devil made me do it. Minimum contracts at present,, may add as time goes by. Volume acceptable, tapering off. 5 day trade. Hey what can go wrong? ;>)
Forexpro: @Hank1 $EFX Thanks, Hank1, Hope you're doing well. Music and math are, supposedly, closely linked. I play drums, so I'm a non-combatant. "How do you get a drummer to stop playing? Put a sheet of music in front of him." All the best!
GOOSE: #What's the third ticker that goes with $EFX, $TRU, and, the other credit agency? can;t think of it at the moment. ;>) Thank you.
ab3250: @GOOSE $EFX $TRU #What experian and innovis
steve71: @GOOSE $EFX $TRU #What Experian is European and I don't think there's an ADR for it.
Vehid: $SYMC can not be called a cup but I can see a handle. With US government banning Kaspersky and all $EFX mess, it is fair to expect a run up in $SYMC
Forexpro: @GOOSE $EFX $TRU #What Hey, Goose, Hope this finds you well, and thriving. Interactive says that $EXPGY is an available ADR for Experian. It trades on ToS, as well; 140k volume thus far today, according to the latter platform. All the best!
steve71: @Forexpro $EFX $TRU $EXPGY #What Good find!
Forexpro: @steve71 $EFX $TRU $EXPGY #What Thanks, Steve71, Interactive offers pretty much everything. I've occasionally toyed with the notion of getting set up to trade UK shares, as I wouldn't mind taking a look at UK banks in their home currency on occasion. Haven't done anything about it, as yet. Experian's listing is on the LSE, as it happens (the symbol there is EXPN). Hope you're doing well; all the best!
Hank1: @Forexpro $EFX ... ;>
traderbren: $EFX - bottom fish trade. Now above open.
GOOSE: $EFX BOTTOM? Forming nice Dragonfly, .....so far. Has some uglies, lawsuits, Gov't Investigations. Does not seem to be too affected at the moment. I'm short puts, risk management size.
GOOSE: @traderbren $EFX Great minds think alike. ;>)
Iceman: $EFX #ShortPuts #FallingKnife - Sold 1 EFX Jan 19 2918 50.0 Put @ 1.25
issues: @GOOSE $EFX Headline risk?
Junior1: $EFX up with volume... why? who's buying this dog?
michaelH: @Junior1 $EFX bottom feeders!! I'm still short. Will add more at 99.00 if it gets there
Junior1: @michaelH $EFX I'm staying short also, via Puts. This can't end well for them
CHOFF: $SYMC had a trade in the last second of trading for 821K shares (no idea if it was a buy or sell). $EFX to testify before Congress Oct. 3rd. I spec the more layers of the onion that are peeled back, the higher $SYMC goes. Forbes article today showing 3 ways credit freezes don't work and a call for credit monitoring: https://www.forbes.com/sites/nickclements/2017/09/13/3-reasons-a-credit-freeze-wont-protect-you/#543009fa42e1 - I traded this last week for a profit. Got back in today. - UPDATE: Sen. Warren on Mad Money tomorrow should help too.
Forexpro: Re: $EFX Hi, Friends, As Bloomberg notes, Sen. Warren "wasn't going to let a good scandal involving a financial company go to waste". She has introduced legislation that will make it easier for consumers to freeze their reports, free of charge, and in general give people more control over how their data are used by the companies. I have no idea what the odds of passage are, but they're greater than zero, and this won't make life easier for $EFX. I see that it's off another 2 percent today; the Titanic had a better chart on its final evening.
jmichaelet: @Forexpro $EFX What are folks thinking on this? I have a very successful position of JAN $110 puts in my Roth, and wanted my brokerage to participate. Unfortunately I had funds tied up elsewhere and they've only cleared for trade today. I think there is more pain to come, but wondering what folks are looking at to see if short term there is any bounce? My luck I'd buy and it'd hover for a couple weeks and make me nervous. My thoughts are this stock goes lower between now and January. What about you find folks?
michaelH: @jmichaelet $EFX I remain short from 117. Wish I put on a larger position. Lots of folks here have covered. I'm looking for a bigger score. You can do a search here to see the various opinions. I see a continuous drip lower day to day, especially as politicians jump on this bandwagon and more calls for the CEO's resignation.There will also be some spikes up as people cover which will be a good chance to add your short. For the life of me I cant see any catalyst to the upside. Cramer had a rant this morning about how these guys should have had extra safeguards in place, not fewer, in view of all the sensitive info they keep!!!! Short and hoping to add on a spike!
Visit the Trading Forum to join in the discussion.
| | |
| --- | --- |
| Stock Price | $USD 124.53 |
| Change | 1.38% |
| Volume | 1,177,960 |
Equifax, Inc. is a leading provider of information solutions and human resources business process outsourcing services for businesses and consumers. The Company has a large and diversified group of clients.
Request Video of EFX
Already a member?
Sign in here.
Earnings
February 7th, 2018 - 2017 Q4 Earnings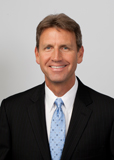 Dan Fitzpatrick
Stock Market Mentor gives you EVERYTHING you need to succeed in the market; all in one place. How easy is that? Dan Fitzpatrick and his elite community of traders share trading ideas, strategies and much more. Dan Fitzpatrick--a world class Technical Analyst, trading coach and regular CNBC contributor--gives you access to all of this with a 14 day FREE membership. Get started TODAY and start trading better TOMORROW with the following premium content:
Nightly video Strategy Sessions with a game plan for tomorrow
Got a stock you want Dan to look at? Just ask.
Patent pending video alerts instantly delivered to you when one of Dan's trading signals is triggered. This is not your typical price alert. This is a short video explaining the action you need to take to make money. No more "Woulda, coulda, shoulda"
Access to over 53,000 stock analysis videos
Access an ever expanding library (53,000) of educational videos that will save you time and make you money
Join a team of friends and traders that have one thing in common; a burning desire to succeed.

Become a Member Today!
Gain immediate access to all our exclusive articles, features, how-to's, discussion group and much more...
Satisfaction Guaranteed!
Your Stock Market Mentor membership comes with a 14 day, no questions asked, 100% money back guarantee!