e.l.f. Beauty Inc. (NYSE:ELF)
Bands Volume 200 SMA 50 SMA 20 SMA Videos Alerts Articles Events

traderbren: $ELF - bounce off the 50dma. Could offer a good spot for a starter position with the a stop below the 50dma. Long.
traderbren: #Santa's_helper: $ELF getting a bid. Long.
traderbren: $ELF -- looking constructive. Long, but would like to see it clear $23-ish.
champ: $ELF bouncing off of yesterdays low...
traderbren: $ELF -- took a bottom-fish trade on $ELF....as it looks like we might see a bounce for a scalp trade.
issues: @champ $ELF not much. How much do you expect? Is this it?
champ: @issues $ELF --- I didn't even expect this bounce and its up 8.35% RHRN, very nice and I'm still holding and I already added....this is just one of my ---- Bounce Candidate --- and when it turns I'm out.
Junior1: @champ $ELF I'm liking your ELF trade, but missed an entry by 2 cents. Looks like $21 is new resistance.
champ: @Junior1 $ELF --- I always buy at the market, because of that reason....entries are important but if your wrong, its just all part of trading....and losing a little, should not make that much of difference....the KEY is... you should have targets rea ...
traderbren: $ELF -- looks to be getting a bid off the bottom - see intra day chart.
traderbren: $ELF -- getting a bid after this morning's sell-off.
SusanW: $ELF looks like it has some life back in it.
traderbren: $ELF - off in AH. Looks like they reported a decent Q and reaffirmed guidance.
champ: $ELF $28 ---I have been in for months ....maybe it's time.
shoredriver: @champ $ELF nice to they are holding up after large secondary..
champ: @shoredriver $ELF Yes, real nice....the clue on this one is ....it was priced at $27.....so that should be the low..floor/bottom.
Bridget: $ELF got the Cramer bump today. But I wouldn't be buying here with a secondary offering coming up. This was purely a news play today that is now over.
Bridget: ...
$ELF - gap and grap on earnings, but fundamentals still look good for this
$PLNT - this IPO is breaking out of this squeeze to the downside on volume
$JELD #ipo hitting a new all time high after a short sideways pattern.
$TIG - new high, but very il ...
champ: $$ELF- Climbing after earnings .....beat on ER by $0.06 and revs...also guided 2017 higher....still holding my position...going to swing because of Guidance. Another one of my retail positions also beat this morning $PLCE up over $17 today.
champ: $XRT - Sold most all retail stocks... on the Trump news about some type of border tax....took profits....only holding $ELF $LOW and $DLTH....for now.
DAN: @champ $XRT $ELF $LOW $DLTH Man, I hope he doesn't do that. Would be horrible for retail. I could see a tariff on select countries b/c they dump their stuff on us or for other valid reasons (the definition of "valid" is definitely a personal thing.). But a blanket border tax would not be a good thing for business. (Talking business here, not politics).
debeers: @champ $XRT $ELF $LOW $DLTH -Champ, what $MHK makes in Mexico, running 24/7, is sold in Mexico. Doesn't cross the border.. the only quasi retail I own. I think leisure will be unscathed as in "the leisure class." By that I mean that no one contemplating Aspen or Stowe or perisher skiing will change their mind about a vacay. LONG-$MHK, $MTN.
champ: @debeers $XRT $ELF $LOW $DLTH $MHK ---- Thanks, for the info....yes, should be OK but I don't follow the stock.
champ: @DAN $XRT $ELF $LOW $DLTH - Yes, I hear you...and I hope they can figure something else out. As you know most all stocks now days...move off Pres Trumps moves....and like you alway say... we can always buy the stocks back....I don't really like being the first one out of the fox hole but...not going give anything back.
bwcarnation1: @DAN $XRT $ELF $LOW $DLTH I agree. A blanket border tax will crush retail but even industrials lots of parts go back and forth before a product is complete ie autos, engines, airplanes etc.
champ: $ELF @ $28.50 --- Nice move and they will be reporting their Holiday sales on 3/2/after....Cosmetics company...market cap $1.2B....with many locations.... thru many retail companies, like $CVS and many others...over 19,000 retail locations....on line sales also...they should beat...I'm still holding my position....could make an ER run..? Might add....
chunlow: @champ $ELF $CVS Good interview with Cramer on Mad Money on Friday. I like their niche and prospects. Did some homework over the weekend but lost track this morning with all the green. Opened a position for earnings run. Stop @26. Thanks the reminder.
zimzala: $ELF may have found a bottom.
champ: $OLLI $ELF $COLM $HBI...some of my retail stocks are really zig-zagging but 3 have turned green and the other is close to green ....for now...still holding positions
issues: @champ $OLLI $ELF $COLM $HBI Of the 4 OLLI looks the best chart with a gradual incline. Then HBI. NP. We own these retails:$COST $TJX $JWN $ROST $WMT
champ: $XRT ..#MyTHOUGHTSOn$OLLI ... $ELF $COLM $HBI $JD- On retail it will be... very interesting to see how the Monthly sales numbers for the month of December on Friday 1/13 will be... because of the Holidays. I expect that the numbers will be higher and ...
champ: $ELF $29.80 ---- I was in Macy's yesterday and I stopped by the Cosmetics dept....just for the hell of it... and I ask the nice young sales lady if they carried ELF cosmetics products and she said they didn't....so I asked her who carried them and she said that she uses ELF products and then she said that she buys her cosmetics at $TGT and $CVS....so I thought that was interesting....now I like this stock even more and will be adding on any drop...just saying what happened. Earnings are not until 3/2 and on the last earnings report they beat and Guided higher on 11/2. New IPO and I posted info on this stock...about stores and $CVS ...I didn't know about Target........my first post was on 11/11.
bnnybklyn: @champ $ELF $TGT $CVS yep, asked my wife and sister in laws about this some time ago - they know about them and have used them...
kcar21966: @champ $ELF $TGT $CVS ULTA sells it, too:)
champ: @kcar21966 $ELF $TGT $CVS - Thanks ...I didn't know that either ...thats also good news.
traderbren: $ELF -- could be setting up for a move -- as part of the IPO strategy which would need to clear $32.54, but it might be ready for some lip-stick soon! ;-)
michael2010: @traderbren $ELF I thought that the IPO strategy was based on the high during the first few weeks after release, which would mean that shares may be taken on a break above 28.92. You are suggesting purchasing shares after it surpasses its recent high, so I am not certain whether one of us, or both of us, may be correct. In any case, I started a small position at 29 and hope to add based on your recommendation.
champ: @stevef214 $NOV $XOP $OIH $HP $BHI $SLB - Yes, I know...the problem is the same for me ....I just can't buy everything I like....hell, I had 63 stocks the other day but only holding 46 now....took profits.... but still way too many... letting trailing stops do all the work...and selling anything that I think that has maybe ran up to high....and I always start with stops around entry and then I sell 1/2 at a planned profit target ....I'm not greedy and then I let the other 1/2 work with a trailing stop. On stocks like $BHI ...I have not sold any part of my position ...I have just been adding a little here and there because this stock is a Strong Hold for me...the same with $NOV and many others like $ELF, $CRR & $EMES....just to name a few. LOL
champ: $ELF sitting on ATH
tradeforfamily: $ELF Just go stopped out.
Bridget: @woodman $FRTA $BL $GOLF $CRSP $IRTC #IPOs Also, $LW, $ELF, $TUSK $CWH and $KNSL
woodman: @Bridget $FRTA $BL $GOLF $CRSP $IRTC $LW $ELF $TUSK $CWH $KNSL #IPOs Thanks.
tradeforfamily: $ELF Continues to move up. Still long.
champ: $ELF @$32.40 HOD and ATH up $1.30 ....still holding full position.
issues: @tradeforfamily $ELF stop?
kcar21966: $ELF at $31....see if it can break thru
StockMarketMentor: A Price Alert has been triggered for $ELF e.l.f. Beauty Inc.. Click here to view associated video clip: http://stockmarketmentor.com/stockanalysis.html?ticker=ELF&clip=78240
Bridget: $ELF #ipo new all time high and near the HOD here
champ: @kcar21966--- $ELF @ $31.27 - It did...and now nothing but blue sky above... but I expect zig-zags. I'm holding until I get step on....a great holiday Stock with sales in 19,000 retail stores ...they are in all of the $CVS stores...16,600 I think is what I posted...this is kind of a new deal for them but everything is now in all the stores....a women's cosmetic company....beat on their first earnings report on 11/10....just posting a little info for any new members.
traderbren: @Bridget $ELF #ipo - looks good, and holding. Thanks, Bridget.
kcar21966: @champ $ELF $CVS thx, champ
champ: @kcar21966 $ELF $CVS - YW....but this is your trade ...you were the first to post ...I just follow you in ...Great Work....I Thank You!
champ: $FIZZ @ $54.40 up 2.3% ...was HOD - Going into the X-Date tomorrow for a $1.50 div....but never any volume.... here are a few other low volume stocks....all could be called sleeper stocks....$LGIH $ELF $TTD $ABMD $RGR ($OSB great stock... the world largest osb board lumber company...every home has it)...I'm long all but $TTD because I was stopped out.
traderbren: $TTD and $ELF -- keep an eye on these and set targets - IPO strategy
BocaRick: @traderbren $TTD $ELF I had a Buy Point from #IBD hit at 29.57 for TTD. Started a position
traderbren: $ELF -- getting ready to pop the top.
Bridget: @traderbren $ELF Nice steady movement today. I like it.
issues: @traderbren $ELF Pop the ELF?
issues: @Bridget $ELF Do you have any shorts on? I am thinking of these as shorts: $JAZZ $MOH $NKE $PAYC $AMGN. I like these as longs $ABMD $FB $NXPI
Gary: ...
16. $ELF -- $31.00 resistance.

Technology/Internet stuff:
17. $AMBR – alert.
18. $TMUS
Biotech:
19. $STML
Requests:
20. $MU
21. $LITE – failure. Resistance at $44
22. $TWLO – no momentum. That's over.
23. $AMZN
24. $FB
2 ...
traderbren: $ELF -- snug up stops if you are holding $ELF. I'm out as of this morning and will look to reenter.
traderbren: $ELF -- getting close to taking out the high....IPO strategy.
Bridget: $ELF #ipo new all time high.
champ: $ELF @ $28.40 - #BounceCandidate - E.L.F. Beauty ....a women'sCosmetic company with retail sales in 19,000 retail sores .... I call this a Sleeper Stock because of the low volume....because not many know about this stock at this time but more will be ...
fishing777: @champ $ELF #BounceCandidate ..Bought some on your mention Friday. Looked into it and agree with your reasons for owning it at least thru the holidays. Thanks for the tip...
champ: $ELF @ $29.95 - News ....is now getting out about this stock because it was just posted at Briefing.com and they said @ 11:50 ET.... that this IPO breakout stock is worth holding onto because their is only " clear skies above".....just reading this post RHRN.....you can see that bounce in the stock on the daily 5 minute chart....and it had new volume right at that time......where if bounced to HOD.
Bridget: Notes: $AIRG - #ipo hit a new all time high and went up 11% $DLTH - #ipo, retail, new all time high $ELF - #ipo, new all time high $RETA - #ipo, new all time high $OPK - vol squeeze breakout $HPQ - working $CLVS - breaking out from this recent flag $TSCO - starting to fill the gap $WFM - breaking through 200MA on volume $XLK - moving lower $SYK - breaking lower with momentum $ELLI - ditto $LVS - in a squeeze $EW - moving lower in this downtrend, no support in sight $MKSI - breaking out of a squeeze, industrial stock $NWL - breaking down below the 200MA, a retail stock laggard $PEP - continuing to get crushed, more than KO Retail moving well today: DSW, M, ICON, JCP KATE, BBBY
traderbren: #IPO_strategy: keep an eye on $ELF as it looks like it could be on its way to make a new high. Appropriately named going into year-end!
champ: $ELF @ $27.20 - New long Swing position after earnings....beat by $0.08 and Rev and guided higher with significant gross margins expansion....IPO in September....women's Cosmetics company...with sales in 19,000 retail stores.....fell back a little today.....great company going forward.....going to hold long term. Good entry RHRN going into the Holidays....is my guess......This is another sleeper stock.
joemaurno: I saw a "trending topics" in the strategy session for $ELF but couldn't find what Dan was saying on it. I own that one and like it. Any thoughts on ELF?
kcar21966: @joemaurno $ELF this is what Cramer said about ELF:

In the 'know your IPO' segment, Cramer reviewed newly listed e.l.f. Beauty (NYSE:ELF), that rallied 55% on its first trading day. e.l.f - short for eyes, lips and face - is a maker of low cost cosm ...
joemaurno: @kcar21966 $ELF - Thanks for the feedback. Are you a group moderator, btw? I'm new to the forum.
traderbren: $ELF -- getting a bid this AM. New issue. Hold a starter position from lower level, but moving up stop in the event it falls back.
cmaxwel1: @traderbren $ELF What is your stop set to?
cmaxwel1: @traderbren $ELF Stop Loss at $27 .... Can't be too careful on a 10% win so far.
kcar21966: $ELF new IPO high today
bwcarnation1: @kcar21966 $ELF Cramer did a segment on this a few nights ago....might want to check it out something about private equity holders have I think he said 60%of the shares which at some point they will be selling...I was half listening so don't go on exactly what I wrote but do check it out if interested in the stock.
kcar21966: @bwcarnation1 $ELF Thanks...will do:)
cmaxwel1: @kcar21966 $ELF (in at 25.83) initial position.
kcar21966: $ELF popping today but still below new IPO high
traderbren: $ELF - another new issue getting a bid. Needs to clear $27.40
kcar21966: $ELF new IPO today....makeup co Eyes, Lips, Face....up 10% from the open
cmaxwel1: @kcar21966 $ELF I'm in
agent99: $ELF IPO today, above morning high.
Visit the Trading Forum to join in the discussion.
| | |
| --- | --- |
| Stock Price | $USD 19.63 |
| Change | -0.41% |
| Volume | 175,477 |
e.l.f. Beauty Inc is a cosmetic company. The Company along with its subsidiaries conduct business under the name e.I.f. Cosmetics, offering products for eyes, lips, and face to consumers through its retail customers, e.I.f. stores and e-commerce channels.
Request Video of ELF
Already a member?
Sign in here.
Earnings
August 9th, 2018 - 2018 Q2 Earnings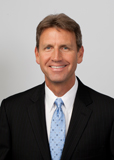 Dan Fitzpatrick
Stock Market Mentor gives you EVERYTHING you need to succeed in the market; all in one place. How easy is that? Dan Fitzpatrick and his elite community of traders share trading ideas, strategies and much more. Dan Fitzpatrick--a world class Technical Analyst, trading coach and regular CNBC contributor--gives you access to all of this with a 14 day FREE membership. Get started TODAY and start trading better TOMORROW with the following premium content:
Nightly video Strategy Sessions with a game plan for tomorrow
Got a stock you want Dan to look at? Just ask.
Patent pending video alerts instantly delivered to you when one of Dan's trading signals is triggered. This is not your typical price alert. This is a short video explaining the action you need to take to make money. No more "Woulda, coulda, shoulda"
Access to over 55,800 stock analysis videos
Access an ever expanding library (55,800) of educational videos that will save you time and make you money
Join a team of friends and traders that have one thing in common; a burning desire to succeed.

Become a Member Today!
Gain immediate access to all our exclusive articles, features, how-to's, discussion group and much more...
Satisfaction Guaranteed!
Your Stock Market Mentor membership comes with a 14 day, no questions asked, 100% money back guarantee!