Electro Scientific Industries Inc. (NASDAQ:ESIO)
Bands Volume 200 SMA 50 SMA 20 SMA Videos Alerts Articles Events

woodman: $ESIO - behaving well.
woodman: $ESIO
bwcarnation1: @woodman $ESIO just going to post this one that I bought a while ago from a post from you....great trade so far ty!
bsafriet: @woodman $ESIO stopped out yesterday, watching for now
woodman: @bwcarnation1 $ESIO - you are welcome. Hopefully it isn't done here. I'm still holding mine.
woodman: $ESIO - I still like this one. Lots of room above.
CHOFF: @woodman $ESIO - you have a position? It's popped up on my scans for a week now with higher vols
woodman: @CHOFF $ESIO - Yes. I posted on it a few times over the last week or so.
captron: @woodman $ESIO Good one, thanks. Lot of buy ratings on this one. Will put it on my buy list.
CHOFF: @woodman $ESIO - thanks. I saw that you sold after ER. Didn't know you bought it back. It does look promising.
justinp: $ESIO Nice move above the 50 sma. NP.
justinp: $ESIO Started a position. Percentage-wise it feels like chasing, but chartwise it appears to have cleared some short-term congestion.
bsafriet: $ESIO $WUBA $BABA $PYPL $TREE $CAMP $IIVI $BOTZ
Opened new long positions in these today, with smaller than my normal starting size in the China ADR's due to my concern regarding potential actions by China in retaliation for Capt Chaos's ...
woodman: $ESIO set alert for move above 20.34.
woodman: $ESIO and $EXTR - slowly working back up from what looks like bottoms.
woodman: $ESIO - crushed on earnings and guidance that weren't bad. I've seen no negative news. Now down to support (top of 11/2) that should be obvious even to a casual chartist. If it holds this level, it may be a good swing trade in the making. It has about 16% higher just to get back to the 50 day. Just saying....
mopick: @woodman $ESIO, Am tempted here. I noticed they pre-annouced last month & the stock surged about as much as it's down today after their official earnings came out. Did you take a position yet?
woodman: @mopick $ESIO - I held over and sold; watching now.
bsafriet: $FB $MSFT $PYPL $ESIO $MKSI $NOVT $QCOM All report after the bell today
woodman: @debeers @bRobert - $LRCX #semiconductors - Hopefully LRCX will lift semiconductors tomorrow, but the sector looks toppy. That said, I'm long $LRCX, $AMAT, and $IPGP (though I did sell half my IPGP today). Speaking of semis, $ESIO (earnings 1/31 amc) is coming back to a support area (old resistance). No position in ESIO currently, but one that I've often been in and is always on my watch list when I am not in it.
bRobert: @woodman $LRCX $AMAT $IPGP $ESIO #semiconductors $INTC reports tomorrow ah That may move the sector a bit :)
woodman: @bRobert $LRCX $AMAT $IPGP $ESIO $INTC #semiconductors - hmmm, you may be onto something....
woodman: $ESIO - nice day but still in consolidation. Need a move up through 23.15.
woodman: $ESIO up 15% in the after on earnings.
woodman: $ESIO - actually its preliminary earnings, and now its up 25%.
woodman: $ESIO - smack-down at resistance.
woodman: $ESIO - keep an eye on it.
woodman: $ESIO I started buy this back a couple weeks ago or so, and added today. This thing could crank higher. Needs to get up through the 22.80 level.
issues: @woodman $ESIO Good move. I see the 20 day crossing down over the 50 day, but it's riding the 50 day like a hobo on a train...
Gary: ...
9. $ESIO – Semiconductor engineering/testing systems. As semis go, so goes ESIO. Good earnings/rev growth over past year. But looks like it's already priced in. The stock peaked at $28ish. Now resting. Needs to build more of a base ...
issues: ...
As Cramer noted the semis will go with up or down with what $MU reports on Tues. But MU is in a different IBD category -group 17: $MU is with computer storage which includes $NTAP $CARB $SIMO $WDC, while semi group is #32 which includes: $MKSI $DAIO ...
JBed: $ESIO Anyone in this ticker? Very sharp multi-day pullback after going parabolic. It's looking attractive at this price just above the 50 MA but given the weakness in tech, I'd appreciate any thoughts.
woodman: @JBed $ESIO - I"m a fan of the company but #Tech isn't hospitable right now. I had a position for a while and it was very kind to me - possibly my best performer of the year - but I sold when it showed the exit sign. I don't think it's ready to be bought. There's still 10% down just to test the 50 day, and many other tech stocks have not stopped going down at the 50 day. Not where you want to be right now.
JBed: @woodman $ESIO #Tech Thank you - I'm going to stay away also and watch. Hope you're having a good trading day!
indigo1948: @JBed $ESIO - watching it - looking attractive - my entry will be $21.00
spmeyers: @JBed $ESIO watching for test of 50-day
woodman: $ESIO next leg even though already extended.
Bridget: #Notes: $CME $CBOE $ICE - all moving higher $HD - breakout on squeeze. $LOW reports earnings tomorrow morning $VEEV - starting to break out of squeeze. ER on 12/5 $DLPH - breakout on the daily, many car companies up today $ALRM - has recovered almost back to pre-earnings levels $AMAT - phase 3? $TXN - in a squeeze $MRVL - moving higher on volume. ER on 11/28 $NOW - starting to break out of this squeeze $DLTR - earnings tomorrw, breaking higher, along with $DG $WDAY - moving higher into earnings on 11/29 $ESIO - new high in this rally $VRSN - going exponential $PENN - working $KRO - working $BA $HON $LLL $LMT - showing strength today $ICHR - at a good buy point
bsafriet: @woodman $ESIO I capitulated and bought into this move today. Should hav e re-entered some time ago. Thinking this Breakout from the flag has legs.
thehook1: $ESIO / $TWOU / looking like BO
woodman: @thehook1 $ESIO $TWOU - I luckily added a little $ESIO yesterday on the hammer up. It's been stellar since May and really since July.
bsafriet: $ESIO Finally dipping back into 2 std dev upper BB. Today is the 5th day of the post ER rally and has made a phenomenal run. I had been in $ESIO since early Oct (entry was 10/3 break-out) but was stopped out 11/1 prior to ER AMC. I had a trailing stop that I kept pushing up, keeping an approximent constant offset from the EMA(8). Thought I had plenty of margin in my stop, — wrong! @Woodman - how did you manage to survive the 11/1 sell-off? Are you still holding?
woodman: @bsafriet $ESIO - I am still in. I started buying it in the high $7s and in the $8s, and also bought in the $13s and around $20. I have sold some along the way, and bought back along the way as well. The 11/1 selloff never broke beneath the rising channel. I guess, given where I started, my nerves are a bit calmer with this one.
bsafriet: @woodman $ESIO I think that I was overly concerned about the possibility of a market pull-back and that it negatively impacted my trading. A little fear is a good thing, but too much makes for bad decisions. I admire the way you traded this one. Congrats!
woodman: @bsafriet $ESIO - Thanks. They certainly don't all end up like this. This has probably been my best trade of the year.
debeers: @bigbartabs $KEM $ESIO - I can tell by the amount of due dil you do that you are no" johnny" come lately to trading.
bigbartabs: @debeers $KEM $ESIO ... no "johnny"... hmmm, I need to go Think about that one... be right back...
woodman: @gwenzee $KEM - The Market giveth and the Market taketh away. $ESIO up 31% and $KEM down 16%. I need a Prilosec and Dramamine cocktail this morning.
gwenzee: @woodman $KEM $ESIO My fav is hemlock on the rocks.
woodman: @gwenzee $KEM $ESIO - hmm. Mix them all into a smoothie.
Ottawagreg: @woodman $KEM $ESIO I sold $ALGN going into ER and held $KEM. I am not doing this right am I? From what I read the ER was a deep fly home run. Fortunately i did not have a real big position. Still sucks tho
gwenzee: @Ottawagreg $KEM $ESIO $ALGN You might want to try Woodman's and my smoothie.
woodman: @PhilHarmonic $KEM - yet, on the other hand, there's $ESIO, which was already way up on the year and yet is up today 30% on earnings today.
tjv821: @woodman $KEM $ESIO yes typical had 30 call contracts and sold yesterday bc I was getting nervous :( now where did I put my gun
jwstich: @woodman $KEM $ESIO This reminds me of President Truman"s request for a one armed economist: "HARRY Truman famously asked to be sent a one-armed economist, having tired of exponents of the dismal science proclaiming "On the one hand, this" and "On the other hand, that". I don't know if it is only me but I seem to find myself in a similar position sometimes after listening to Dan as well as others......can be so frustrating. I hate having to figure it out when the choices are so unclear.
woodman: $KEM is down -33%; $ESIO is up +33%. Uncanny.
gwenzee: @woodman @phgruver @mopick $KEM $ESIO As Dickens said, "It was the best of times, it was the worst of times, it was the age of wisdom, it was the age of foolishness, it was the epoch of belief, it was the epoch of incredulity, it was the season of Light, it was the season of Darkness, it was the spring of hope, it was the winter of despair, we had everything before us, we had nothing before us, we were all going direct to Heaven, we were all going direct the other way." Sounds like he was talking about the market.
woodman: @tjv821 $CORT - I over-loaded on "excitement" today with $ESIO and $KEM. I had to kick $KEM out the door, but not before the damage was done, which was rather instantaneous. I sold a third of $ESIO and still have the rest.
bigbartabs: @gwenzee @woodman $KEM $ESIO ... Dickens... funny, I had the same thought this morning... sitting... elbow on knee... hand under chin... on the pot.
gwenzee: @bigbartabs $KEM $ESIO The great Thinker!!!
bigbartabs: @gwenzee $KEM $ESIO ... I think the Greeks made a statue of me many years ago... http://www.freakingnews.com/pictures/13500/The-Thinker--13813.jpg
tjv821: $esio what happened to my fav stock??
DrScience: @tjv821 $ESIO Pre-earnings profit-taking is likely scenario after doubling in 3 months.
woodman: @tjv821 $esio - could drop another 6% to rising support. I don't trade it, and occasionally add on pullbacks. I need to evaluate my position size going into earnings this afternoon, but I will be holding through most of my position.
tjv821: @woodman $esio Tks to the both of you for your responses Th
woodman: $ESIO up 25% right now on earnings! Did you see that hideous red candle today? It was down 8% on the day, right back to support area. I did not add because I already have enough and was holding it all through, and would have been uncomfortable adding, but sellers were likely just protecting profits in what has already been a great run. I can certainly understand protecting profits and selling before earnings if you have a lot of profit, but the selling activity in itself was not in any way indicative of the report to come.
gwenzee: @woodman $ESIO Aren't you glad your instincts were good? Congrats!
woodman: @gwenzee $ESIO Thanks, Gwen. But don't discount luck ... I got very lucky today.
gwenzee: @woodman $ESIO I had a fantastic day yesterday. But that was yesterday. Today was the total opposite. What's a gal to do??? My largest position is AAPL....hope your luck rubs off.
woodman: @gwenzee $ESIO - My luck could change quickly tomorrow. I held $KEM; it reports before the open. And I'm holding $CC through its report tomorrow after the close. We'll see what happens. Have a good night.
issues: These are up the most in 10 days: $ECHO (26%) $BOOM (26%) $HPJ(18%) $ESIO(16%) $HUN(9%) Unfortunately the only one we hold is a small position in $ESIO (#1 in Accumulation category; IBD group 2
champ: @issues $ECHO $BOOM $HPJ $ESIO $HUN #1 ---- I had my first post on $ECHO on 8/30 and have been posting, all the way up until earnings.....you really need to watch the posts in the forum, for low risk quality entries....just saying, thats why we post stock ideas in the forum, so others can see..and then do your own research. off the many forum posts.
issues: @champ $ECHO $BOOM $HPJ $ESIO $HUN #1 Thank you Champ. As you know I read all the posts in the Forum EVERYDAY! But I also think for myself. That means, although I read the posts, I do NOT necessarily buy, just because you or someone else makes the posts. I will continue reading and continue thinking and doing my own research. Thank you very much!!
champ: @issues $ECHO $BOOM $HPJ $ESIO $HUN #1 ---- Yes, I always say ...research is the key to success. LOL
Aragorn: $ESIO one that Woodman got me involved in has been running up nicely. I sold half will hold the rest
bsafriet: @Aragorn $ESIO Nice trade! This is one that I let get away, sold to soon!
woodman: @bsafriet $ESIO - this has been one of my best "trades" of the year. The key has been ... ready? ... not to trade it. I bought it in May and June, sold, bought back in July and since then have only sold once: in September I sold half my position which I bought back a wee bit lower. I have about a double since July.
bsafriet: $ESIO Gapped up at the open and has hit $16.70. Has settled back to $16.35 + 0.72 ( 4.63%). No news. ER 10/30 AMC. Earnings run?
issues: $ESNT broken or buy opportunity? NP Thanks to the good folks here on the Forum I made several starter buys but failed to add. So I hold these with small positions and now I think it may be too late to add. So I will wait for a substantial pull back, but then it may be the end of the run, i.e. a broken pattern: $ESIO $NVMI $ICHR etc
bsafriet: $ESIO At ATH. Reports 10/31 AMC
spmeyers: @bsafriet $ESIO got it too
bsafriet: @spmeyers $ESIO Do you have a price target in mind?
bsafriet: $ESIO Taking profits on 1/2 of position.
bsafriet: $CGNX at ATH today. One of my "pets" in the optical group. Besides the obvious, $NOVT $IIVI $AXTI and $ESIO are in play in my trading account.
bsafriet: $ESIO B/O already up 4.55% and past R# and moving higher. Long at $14.52
woodman: @bnnybklyn $AXTI - Semis are doing nicely today. I'm still holding AXTI and $BRKS. Added to $ESIO yesterday.
woodman: $ESIO - I bought back the 50% of my position that I sold last week.
woodman: $ESIO has been moving up nicely and in an orderly fashion. I sold 50% of mine last Tuesday and I'm looking to buy that back. Perhaps around the 13dEMA, if it gets there, but I'm not forcing anything. We'll see what happens.
woodman: $ESIO up yet again.
Aragorn: @woodman $ESIO Bot it because of you up 10% since last week. Thanks
woodman: @Aragorn $ESIO - Good job sticking with it. I know you and I trade differently - i.e. we trade with different time frames.
Aragorn: @woodman $ESIO more holding these days than you know. But I will always do some day trading, Today I did tsla but I have been holding this weeks NVDA 175 calls since last week so I do hold, am in at 3.66 it is now 14.25 but started as multiple options for a day trade sold them and held one. Not too bad.
mharps: $ESIO
issues: @mharps $ESIO Holding a small position. Should add but will wait for a droop.
woodman: $ESIO moving up again; it's up nearly 50% since earnings on 8/2.
issues: @ROSEY $SMH not Dan but here's what I researched in $SMH: IBD grp 19 includes $LRCX $MKSI $AEIS $AMAT $ESIO $BRKS. Today we bought ESIO and BRKS. Already own MKSI & LRCX.
ROSEY: @issues $SMH $LRCX $MKSI $AEIS $AMAT $ESIO $BRKS Thanks . I was surprised that NVDA was not in the group.
issues: As I carefully read the posts today and listened to uncle Dan on SMM last night, I noticed Dan's mention of $BRKS. So I did my diligent research and found BRKS is in IBD group 19 - Semis along with $LRCX $MKSI $AEIS $AMAT & $ESIO. I was surprised to see ESIO up 40 in the past 3 months. Then LRCX was up 4% in 10 days TCMD was also up 40% in the past 3 months. BRKS is has a good rating at 97 Cumulative and C+ accumulation. MKSI 99 Cumulative and A accumulation. and ESIO 91 Cumulative and A accumulation. ESIO might be one to keep in a watch list. But Dan's BRKS isn't bad either. Holding small positions in $LCRX $AMAT $MKSI. Bought $RP this morning.
bsafriet: $ANET $EXTR $ESIO Stopped out of $ANET as it fell below the buy point this AM. Stop hit on $EXTR this AM as well, out at $11.30. My entry was at 10.87 for a 4% profit for a 5 day trade; not great, but I'll take it. Still in $ESIO but the move looks to be over. Will exit this afternoon if my stop hit or it appears that it will close below yesterday's low. My unit cost is $10.84 and $ESIO at $12.26 RHRN. for a 13% gain. I've been in this trade for a couple of weeks.
bsafriet: $ESIO. Closed position at 15:05 EDT at $12.30 thinking it would close below $12.31, yesterday's low. Wrong! Had to take our dog to a vet appt and wasn't sure I'd be able to monitor/trade at the vet's office. Oh well..... $ESIO trade still viable, but I won't re-enter unless an entry presented and prospects look good. Nice trade while it lasted.
Visit the Trading Forum to join in the discussion.
| | |
| --- | --- |
| Stock Price | $USD 16.78 |
| Change | -3.45% |
| Volume | 1,095,730 |
Electro Scientific Industries, Inc. is a supplier of laser-based manufacturing solutions for the microtechnology industry.
Request Video of ESIO
Already a member?
Sign in here.
Earnings
August 2nd, 2018 - 2019 Q1 Earnings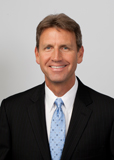 Dan Fitzpatrick
Stock Market Mentor gives you EVERYTHING you need to succeed in the market; all in one place. How easy is that? Dan Fitzpatrick and his elite community of traders share trading ideas, strategies and much more. Dan Fitzpatrick--a world class Technical Analyst, trading coach and regular CNBC contributor--gives you access to all of this with a 14 day FREE membership. Get started TODAY and start trading better TOMORROW with the following premium content:
Nightly video Strategy Sessions with a game plan for tomorrow
Got a stock you want Dan to look at? Just ask.
Patent pending video alerts instantly delivered to you when one of Dan's trading signals is triggered. This is not your typical price alert. This is a short video explaining the action you need to take to make money. No more "Woulda, coulda, shoulda"
Access to over 56,100 stock analysis videos
Access an ever expanding library (56,100) of educational videos that will save you time and make you money
Join a team of friends and traders that have one thing in common; a burning desire to succeed.

Become a Member Today!
Gain immediate access to all our exclusive articles, features, how-to's, discussion group and much more...
Satisfaction Guaranteed!
Your Stock Market Mentor membership comes with a 14 day, no questions asked, 100% money back guarantee!