Esperion Therapeutics Inc. (NASDAQ:ESPR)
Bands Volume 200 SMA 50 SMA 20 SMA Videos Alerts Articles Events

tjv821: $espr Robert 1965 Tks for the help on this one Tj
bRobert: @tjv821 $espr No problem. We are here to exchange ideas and help each other perform better.
woodman: $ESPR keeps banging away at resistance. It's in a high base at a triple top area (9/2015, 3/20/17, current). It has also formed an odd looking cup (perhaps two different cups using different time spans). Whatever you call all this, it looks destined to move higher.
woodman: $ESPR - moving well since 11:30. But biotech and the market in general found a tailwind around 11:30-11:45.
bRobert: $ESPR squeezing. Targets $70 . $90
tjv821: $espr feeling heavy
bRobert: @tjv821 $espr It's in a small trading box. Sideways consolidation after big 20 point move. Very bullish IMHO . Squeezing. Not a day trade for me. Holding/adding since teens.
tjv821: @bRobert $espr ty for setting my nerves still beating.myself up for not dumping $mram quick enough
bRobert: $EXAS $ESPR exas nh. ESPR Breakout watch. $CP nh Coming out of a tight squeeze on weekly. Target 1 $180 Target 2 $200 Adding on pullbacks
Bridget: I like $ESPR here on this move higher
bRobert: $ESPR Trigger $50. Measured Targets $70 + $90. Large short interest. Almost 1/2 the float.
rbrown2222: @bRobert $ESPR ..I like the move but needs more volume
bRobert: @rbrown2222 $ESPR If it clears $50 you might get your wish. I understand your point but I'll take price in the right direction over volume. If you look at the initial run up from the teens, the volume was not heavy. Many runs in this bull market have been on low volume which confounds the pros. Ultimately price is the only truth.
stevef214: $ESPR picking up speed now I have July $45calls which are now back in black and with only one week left I am planning to sell today or at least half.
bobbybwana: $BABA,$GOOS,$ESPR,$FB,$X,$SSNC I had a large cash position so I have made these purchases the last couple of weeks. Hopefully these positions work out.
Bridget: ...
$ESPR - making a move higher
$BX - breakout
$YY - breakout
$BEAT - phase 3, new all time high
$SYK - looks like phase 3
$MA/$V - both look strong here
$AMGN - flag, then continuation
$UPS - flag, then continuation
$KKR - breaking out of squeeze
$NXS ...
tjv821: $espr leaving the party for now
bRobert: @tjv821 $espr $espr avatar Look at the daily chart. What don't you like? Very bullish setup with a high target potential (70's) I understand why you might have been shaken out early today. Biotech was weak but this stock saw buying on the initial drop and closed near the high of the day. This may not be your kind of stock but it is doing nothing wrong.
bRobert: $OSUR $CLVS $ESPR $CELG $BEAT $ALGN $MDT $EW $BSX $ISRG $EXAS $MASI osur clvs espr celg beat Many flags/pennants waving. Watching Medical equipment perky. Will add to some longs.
debeers: @bRobert $OSUR $CLVS $ESPR $CELG $BEAT $ALGN $MDT $EW $BSX $ISRG $EXAS $MASI ====$EXAS for me, you can have the others because the UNH endorsement will make them make their numbers even without the other endorsements from the other HMO's.
bRobert: @debeers $OSUR $CLVS $ESPR $CELG $BEAT $ALGN $MDT $EW $BSX $ISRG $EXAS $MASI Agree about EXAS potential growth and future potential applications of the technogy to other cancers eg pancreatic EW MDT are slow steady growers with important proprietary technology that saves considerable amount of money to healthcare system. EW's TAVR procedure replaces a sternotomy (cracked chest, invasive for open heart valve replacement). And the patients have fewer complications. Indications expanding. ALGN has phenomenal growth and is expanding worldwide. Great weekly chart.
tjv821: $espr ride over??
bRobert: @tjv821 $espr The stock has run up from 30 to 50 in 1 month. Trading sideways on low volume is very bullish (no sellers).. Barring a black swan event, this can go much higher. Large short interest = rocket fuel. with move above 50
tjv821: @bRobert $espr Tks for the reply
bRobert: $ESPR $GBT $EXAS ESPR Positive action after low vol pullback/flag. If clears 50.50 , target 70. GBT Long sideways consolidation. Chart looks very similar to ESPR prior to recent breakout. Long . Will add with upside resolution EXAS starting to squeeze, just above 50d
bRobert: $ESPR Watching flag Will add to long stock/calls if triggers Target 70+
stevef214: @bRobert $ESPR I wish the flag was going the other way seems to have lower highs and lows and going to bottom of flagpole.
tjv821: $espr time to abandon ship??
tejas7: @tjv821 $espr it's an inside day today. Decide tomorrow- if it prints inside day and up or inside day and down. @Aragorn can guide better on this strategy.
Henry: @tejas7 $espr It's up 45% to yesterdays high in 6 trading days. Should you expect from the stock?
bRobert: $ESPR Short squeeze continues. Target off weekly $90
stevef214: $ESPR BO from recent flag. Long thx to @bRobert
tcw23: @stevef214 $ESPR @bRobert if bull flag flies at half staff, are we looking at 65 at new PT?
DAN: @tcw23 $ESPR I'd estimate it to be a bit lower if you're using a "measured move". The "flag pole" is typically measured from the level of the breakout rather than the bottom. Approximate measurement is $7.75 (from the early June high). So I'd look for a minimum of about $53 bucks.
bRobert: $ESPR $CP ESPR MAJOR Leg up in short squeeze. Long term technical target 80 . $CP breakout on yearly chart. Long leaps Rail cars TRN GBX GATX continue to outperform . Earnings GBX in am
bRobert: $GBT $ESPR Chart of GBT looks remarkably similar to ESPR prior to the pop. Very tight intraday squeeze. Long . Stop 27.40 Will add above 32.1
bRobert: $espr Will add above 45.1 weekly chart cup /handle target 80
tjv821: $espr what are we dng with stock?
bRobert: $ESPR Short squeeze continues Added to long at 43.40 as planned. Raising trailing stops all positions. 35% short interest
bRobert: $espr Added on bounce $41. raising stops
bRobert: $espr Initial inverse h&s target met. 43 +. trailing stops raised
bRobert: $ESPR weekly chart has great potential if breakout continues
bRobert: $ESPR Squeezing on the 5d and intraday. charts Will add above 43.5
bRobert: $espr $gild Added to position on breakout above 36. 35% short interest. Inv hesd& shoulder targets 43 Added to gild calls
tjv821: $espr sell into this??
bRobert: $espr. $luv Continuing to add to espr. Raising trailing stops. Major short squeeze. Initial target mid 40s Luv. Nh. Will add above 61.30. target 70. Added to gild calls.
spmeyers: @tjv821 $espr a close above 40 should bring in more buyers
issues: @spmeyers $espr Added to ESPR because the chart has plenty of room at the top...
bRobert: $espr Squeeze continues. Added 40.1. raised trailing stop.
woodman: @bRobert $espr - great call on this one.
bRobert: @woodman $espr Sometimes a blind squirrel finds the nut. I've been patiently stalking this one for a while.
woodman: @bRobert $espr - your stalking didn't go unnoticed, at least by me. It wasn't all that long ago that I gave up on my $ESPR. Here I'd been watching the last few days, seeing your posts, but my limited available funds went elsewhere.
Sher: @bRobert $espr - Wow... What's behind the 19% jump, today? Surely not just their presenting at a healthcare conference...
woodman: @Sher $espr - dunno, but I did see someone (not here) refer to ESPR as "the poster child for 'lower regulations.'"
bRobert: @Sher $espr Massive short squeeze. Emerging from a long period of sideways consolidation following a volatility breakout from 10 to 40+. A little kindling and a bonfire starts.
bRobert: @tjv821 $espr I didn't. I have a low cost basis and have booked profits from the prior run. IMHO this stock has much more potential. Very high short interest. Long consolidation. I'm using a combination of options and stock. Raising trailing stops. I've been adding to a winning hand. One tactic is to take partial profits and let the rest ride.
bRobert: $Ibb $xbi. $incy. $amgn $espr Xbi ibb squeeze / break out
bRobert: $espr Frisky coming out of long sideways consolidation. 5 d chart target 37 inv h&s triggered. Raised stop 33.90
bRobert: $ESPR squeeze watch. Long sideways cosolidation. starter position just below friday low 32.4
bRobert: $CELG $ESPR CELG potentially running into short term resistance area around 127 - 128 Good move from 114. Raising stops. Weekly chart shows long term potential 160 target if clears area . ESPR Big short float. Long sideways consolidation. Will add on breakout Stop 33.30 all positions
bRobert: $OC $INCY $ESPR $PLSE OC breakout $incy counter trend trade off double bottom. PLSE breakout watch out of high base
bRobert: $espr added with stop 34.40 from 5d chart. Squeezing
bRobert: $DVAX . $ESPR DVAX Phase 3 following high volume breakout from tight squeeze.. High short interest. $ESPR .on my radar Long sideways consolidation following breakout. High short interest
woodman: @bRobert $DVAX $ESPR -- DVAX's Heplisav (Hep B vaccine) PDUFA is August 10, 2017 and its Advisory Committee Meeting is July 28, 2017.
woodman: $ESPR - I bought this today. Pullback looks like it over as it seems to be moving out of its downward channel (since late March). But we shall see.
mprockow: Is this a good entry point for $ESPR
genki: @mprockow $ESPR It has support around 32 and resistance 38. Now it's at about mid point. So you have about 3 point upside in short term.
tjv821: $espr on a roll
issues: $ESPR looks like it's going to recover to reach the mountain top once again. We hold 1/2 position and are thinking of adding RHRN.
tjv821: $espr what happened
bigbartabs: @tjv821 $espr $XBI $LABU... there must have been some big news for biotech at about 1:30pm EST... started going down and hasn't stopped.
woodman: $ESPR hanging in there.
issues: @woodman $AUPH $CEMP Unless it's my new glasses the charts on AUPH CEMP and $ESPR all look the same. To me. Maybe it's a volume squeeze?
woodman: @issues $AUPH $CEMP $ESPR - there are some similarities and some dissimilarities. All are working into or already well into a squeeze. CEMP is a disaster and has been "basing" for a long time, but has potential to come back out ... if Soli works out. It's beleaguered but who knows. For me, it's a dumpster dive. ESPR has been in an uptrend, but now moving sideways into the 50 day. AUPH is similar to ESPR. Both have had some drastic moves. AUPH is really the only one that feels to me like it is ready to move higher at the moment but it has tricked me before. But I've just held it through the fake outs over the last several weeks. But let me be clear, they are all dangerous spec stocks. So, in that regard, they are the same. :-)
issues: @tigerjohn8 $LGND This reminds of the chart of $ESPR. Whip saw to the point of psychotic behavior.
woodman: $ESPR sold before earnings, and bought back lower today.
justinp: @issues $LGND $ESPR Thanks all.
tjv821: $espr ouch
issues: @woodman $gkos $GKOS $EXTR $DDD $WTW $TWLO $IPHI Excellent suggestion! I will sell also! Birds of a feather succeed together, right? Hey Woody, did we ever decide when $ESPR is going to confess! Did they ever say when they'll report earnings?
Sher: $ESPR (per Schwab) - ESPR has confirmed that earnings will be announced Thursday. The consensus earnings are -$1.44, with a high and low of -$1.31 and -$1.58, respectively. The mean has trended downward from the last estimate of -$1.43. Expected Timing: After close
woodman: @Sher $ESPR - Thanks.
issues: $ESPR $IPHI both report ah today according to Ameritrade. Holders raise your hands? OK where's the courage?
woodman: @issues $ESPR $IPHI - As of this morning when I checked, $ESPR had not announced when it will report earnings. The May 1 date has to have been an estimate.
issues: @woodman $ESPR $IPHI Thank you Woody. You're the best researcher. So what did you buy or sell today?
spmeyers: @issues $ESPR $IPHI actually I'm short IPHI but will probably cover for a small gain
woodman: @issues $ESPR $IPHI - Well, I added a little to $AUPH and that worked out rather poorly! It's still a small position. I haven't done anything else today.
woodman: @Motorman $Auph - I still have some. $CALA and $ESPR have a similar look.
issues: @woodman $Auph $CALA $ESPR Are you holding ESPR over earnings AH today?
woodman: @issues $Auph $CALA $ESPR - where do you see that ESPR is reporting after the bell today?
woodman: $ESPR @issues - where do you see that $ESPR is reporting today?
woodman: @issues $ESPR - I don't see that on the company's website.
martyrb3: @woodman $ESPR IBD also showing 5/1
issues: @woodman $ESPR On Ameritrade: MAY 01 2017 Q1 2017 Earnings Release EPS estimate consensus -$1.44Estimate range -$1.58 to $1.31Previous year's Q1 actual -$0.65 However, Zacks shows earnings for ESPR on Wed 5/3: Zack also shows the last earnings report was on 2/22 and they missed estimates: -$1.15 -$1.29 by 12.17%
genki: @woodman $ESPR Zack says 5/3 before open.
issues: @woodman $ESPR Yes I looked over the website for ESPR and didn't see any mention either. So maybe it's not today... hopefully. I am not sure I want to hold over earnings. Are you holding over earnings whenever it is?
sgiseller: @Sher $ESPR I too was statin-intolerant, found it was caused by interaction with another drug, Plavix, despite what Dr's said. Finally dropped the Plavix after 8 yrs and seem to be quite tolerant. Severe muscle pain gone
ROSEY: @Sher @issues $ESPR Pls forgive my intrusion #OT....my M.D. told me that SUGAR roughs up the interiors of arteries, veins and so it is easier for things to stick to the walls. I am intolerant of statins. i believe him and i also read exercise, like walking, jogging, etc. helps raise HDL. Also read beets and beet juice raise nitric oxide (see Dr. Ignarro, Nobel Prize winner on wikipedia). Also read that orchestra leaders, by virtue of all the arm motions have healthy cardiac. Sugar, i read, uses up B vitamins. At least fruit gives nutrients in addition to being delicious, like yummy berries.
issues: Close call. Had a stop in on $ESPR at $34.90. The low was just .02cents above my stop. I dropped the stop. Whew! Maybe my stop was too high? Where's your stop? $33>> I changed my stop to $33.28. Thank you.
Sher: @issues $ESPR - Just curious... Are you holding through earnings, May 3rd.? Projections look a little scary: Earnings will tentatively be announced 05/03/2017, B/O. With 9 analysts covering ESPR, the consensus EPS estimate is -$1.44, and the high and low estimates are -$1.31 and -$1.58, respectively. Expected Timing: Before market open. Current Quarter vs. Prior Year: For the first quarter 2017, analysts estimate ESPR will earn -$1.44 non-GAAP per share, a decrease of 121.37% over the prior year first quarter non-GAAP results. Current Quarter vs. Prior Year: For the first quarter 2017, analysts estimate ESPR will generate revenues of $0.0.
issues: @Sher $ESPR Thank you Sher for the alert. AMTD shows earnings for $ESPR 5/2 not 5/3. This is a very volatile stock up from $9.40 to a high of $48! Amazing. I am considering selling prior to earnings. Just this note; on Mar 30 UBS upgraded $ESPR from neutral to buy, revising price target from $23 to $52 (a little late on that update). The stock is up 231% in the previous 3 months or 91% in the past one year.
Visit the Trading Forum to join in the discussion.
| | |
| --- | --- |
| Stock Price | $USD 47.19 |
| Change | -0.92% |
| Volume | 422,855 |
Esperion Therapeutics Inc is engaged in the research, development and commercialization of therapies for the treatment of patients with elevated levels of elevated levels of LDL-C.
Request Video of ESPR
Already a member?
Sign in here.
Earnings
November 2nd, 2017 - 2017 Q3 Earnings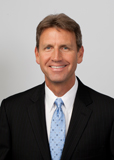 Dan Fitzpatrick
Stock Market Mentor gives you EVERYTHING you need to succeed in the market; all in one place. How easy is that? Dan Fitzpatrick and his elite community of traders share trading ideas, strategies and much more. Dan Fitzpatrick--a world class Technical Analyst, trading coach and regular CNBC contributor--gives you access to all of this with a 14 day FREE membership. Get started TODAY and start trading better TOMORROW with the following premium content:
Nightly video Strategy Sessions with a game plan for tomorrow
Got a stock you want Dan to look at? Just ask.
Patent pending video alerts instantly delivered to you when one of Dan's trading signals is triggered. This is not your typical price alert. This is a short video explaining the action you need to take to make money. No more "Woulda, coulda, shoulda"
Access to over 50,900 stock analysis videos
Access an ever expanding library (50,900) of educational videos that will save you time and make you money
Join a team of friends and traders that have one thing in common; a burning desire to succeed.

Become a Member Today!
Gain immediate access to all our exclusive articles, features, how-to's, discussion group and much more...
Satisfaction Guaranteed!
Your Stock Market Mentor membership comes with a 14 day, no questions asked, 100% money back guarantee!