Esperion Therapeutics Inc. (NASDAQ:ESPR)
Bands Volume 200 SMA 50 SMA 20 SMA Videos Alerts Articles Events

tejas7: $ESPR I wanted to start a position on this today since it was having inside day within a current flag(questionable) formation. But just when it reached near yesterday's closing price, someone dumped 40000 shares which made it go below. Now, just watching and waiting for another signal.
Aragorn: @tejas7 $ESPR looks bearish now below the 8ema may go into the gap stand back is a good call
spmeyers: @Aragorn $ESPR why do you think bearish? still has 20-day just below; and volume is very light today
Aragorn: @spmeyers $ESPR First warning is a break of the 8ema it has done that, it also broke the 13ema which I look at as well it is a fib number the next is the 21ema and that is rising but this closed on the low of the day nothing bullish about that. The ...
Junaid: $ESPR seems to be up in the pre-market, I wonder if it will spike and fall like it has the last two days. It seems like the crowd wants to see it push higher as it spiked at $48 this week and fell and there has been high volume buying at the open at prices that are much higher than where it sits now.
Junaid: $ESPR Above opening rotation high now
nmw: $ESPR volume picking up...
wijimmy: $ESPR still going CRAZY !!!!
Aragorn: @wijimmy $ESPR it got upgrades this morning 45 seems like a logical area for resistance
TCW23: @Aragorn $ESPR Not chasing it. Already cashed in my 50% upside yesterday...can't complaint! :)
coldevinc: @wijimmy $ESPR What has caused this? Totally missed this ride?????
tejas7: $ESPR what was the buzz about failed trails 2 trading days ago. #idonotunderstandbiotech.
audrina0904: $espr set to pop this morning, right back up to 30/share... whew...
onatpekcan: @audrina0904 $espr announces FDA confirmation regarding Regulatory Pathway to approval for an LDL-C lowering indication for Bempedoic Acid
efrain007: $ESPR Got lucky on this one. Sold another 1/3 in extended $30.82. Small position left.
efrain007: $ESPR out 33.40
DAN: @efrain007 $ESPR Man, nice way to wake up in the morning, huh? 8-)
efrain007: @DAN $ESPR Heck yeah! Glad I took advantage of the drop on Friday. Nice to have some luck once in a while though because this kind of trade is soooo rare for me; well not the trade itself but the surprise crazy gap. Could have gone the other way, so very grateful :).
DAN: @efrain007 $ESPR You took the right action. Now you're being paid off. After the big dump on Friday, it would be difficult so envision another downside catalyst. Bottom was in. I did nothing; you bought the stock. You're getting paid off, and I am daytrading it for scraps. 8-\
efrain007: @DAN $ESPR Now wishing I had held some of it, but was afraid to give back such a big gain. Good luck to you, looks great for a trade now.
DAN: @efrain007 $ESPR Remember that 26% of the float is short...and Friday's big dump probably attracted even more short selling. So the bears are in pain this morning. Use a trailing stop...but I would try to keep this one going unless is pulls back significantly below $35. Volume is already higher than Friday's massive volume. So this stock is...imho...going higher. Too late for me to make a commitment to it now -- I basically missed the trade except for a small position this morning just based on the morning price action. But you should be trying to get as much out of this trade as possible. The good ones like this can compensate for several small losses.
shoredriver: $ESPR....like the way it is holding.......
Junaid: $ESPR sold half my position at $37.40. At what point should i be looking to unload the rest?
shoredriver: $ESPR Sorry I sold earlier today....
efrain007: @shoredriver $ESPR Ditto! Sucks seeing it go up without me.
haroldzero: $ESPR@DAN, Hi Dan, I got in ESPR this morning, in your opinion where will you place a stop? Thank you
Motorman: @efrain007 $ESPR me too
DAN: @haroldzero $ESPR Whew. Very volatile stock. Not sure where you bought it, but you should at least have a stop that protects your capital. Beyond that, this thing looks like it's going to Mars.
haroldzero: @DAN $ESPR Thanks Dan. I got in at $36
shoredriver: @DAN $ESPR Think it makes back to 100 ???
efrain007: $ESPR down 28% pre-market. Anyone know why? Buying op?
wijimmy: $ESPR............ OUCH !!!!
audrina0904: @jwstich $AMGN is this what's killing $espr ?
wijimmy: @efrain007 $ESPR -30% and still dropping 9:20am
BocaRick: @jwstich $AMGN #CNBC #Cramer drug news was good, but probably not good enough for insurance companies to start to pay for coverage. Same answer for $REGN cholesterol drug. $ESPR I don't know if they were part of this announcement?
yoadrian: @efrain007 $ESPR Per seekingalpha... ESPR -16% on Trump's 20% budget cut for National Institutes of Health.
jwstich: @BocaRick $AMGN $REGN $ESPR #CNBC #Cramer Repatha (Amgen) apparently costs about $14,000.00/ year.
efrain007: $ESPR thanks for the feedback. Will be watching this one.
wijimmy: @efrain007 $ESPR held 20.25 pre market then popped
Junaid: @efrain007 $ESPR Why did this stock Gap down so far?
Henry: @Junaid $ESPR like AMGN they have a cholesterol lowering drug in the works. This is what you get with biotech, hopes can be dashed in an instant. long AMGN
efrain007: @Junaid $ESPR Not really sure. Check out the comments from others below. I just bought a little $20.60. Hoping pre market low holds.
efrain007: $ESPR added $22.70
efrain007: $ESPR added $23.70
Junaid: @efrain007 $ESPR I've also added about the same points you did
efrain007: @Junaid $ESPR nice...for now ;) Depending on how it acts 2/3 of my position will probably be a day trade. The final 1/3 will hold for a swing with a stop $19.70. Thinking/hoping today is an over reaction and it can get going back to that $40 target.
inthesticks: $ESPR Up $4 off low. In @ $23. Looking for guidance from those more informed than I. Is this a day trade or a LT opportunity at a lower basis?
Bridget: @inthesticks $ESPR For now this is just a day trade. This would need to establish a new uptrend before I would buy it LT.
inthesticks: @Bridget $ESPR Thanks. I got stopped out at $24 so 4.5% profit this morning on an unplanned trade is a blessing.
efrain007: $ESPR out of 1/3 $23.79
vscottg: @inthesticks $ESPR had a fairly tight stop to protect profits which took me out yesterday at $30.01. Trying to get myself trained to use stops. After 5+ years of listening to Dan (but only part time stock active) you would think I would have learned before now.
inthesticks: @vscottg $ESPR I hear you. I'm stop challenged as well but I'm finally using discipline to place stops. Too many horrific losses will do that!
Sher: $AMGN, $ESPR - FYI update...

BUZZ-Amgen Inc: Data on cholesterol drug gives investors heartburn
11:23 AM ET, 03/17/2017 - Reuters

(Adds shares of Medicines Co and Esperion Therapeutics)

** U.S. biotech's shares fall as much as 7.8 pct to $165.95; ...
TCW23: $ESPR - any news on the sudden drop this afternoon?
efrain007: $ESPR anyone think it will find support here and bounce? It's at the 10dma and the last time it found support there and kept going up.
cmac: $ESPR for a stock that trades +1m sh a day, the spreads on this are huge. I've seen 40 cent bid/ask spreads this morning...assuming my schwab feed is correct.
DAN: @cmac $ESPR I am out of ESPR. Set tight stops. Both got hit this morning. I'm ok with that.
sgiseller: @cmac $ESPR seems to be getting slammed this am, been on a tear for a few days
indigo1948: @cmac $ESPR - on TD Ameritrade - bid 32.40 ask 32.59
tkcoretrader: @DAN $ESPR I shoulda coudua at 35.00 still made good at 32.90. Fun trade.
traderbren: $YRD and $ESPR -- out of both.
traderbren: $ESPR -- next leg higher
DAN: $ESPR -- still going.
DAN: @traderbren $ESPR Yep. I added this morning. I've got laddered stops along the way.
rck89: @DAN $ESPR Yup...added to positions this a.m.!
TCW23: @DAN $ESPR Just added morning this morning. Thanks Dan!
Remington: @DAN $ESPR ill do you a solid and not buy it today ;)
DAN: @TCW23 $ESPR Adding to positions that are working is how you make up for the many positions that do NOT work. If you can lever up on the trades that you are correct about, then you put yourself in a position to make a big profit.

BUT...the critic ...
StockMarketMentor: A Price Alert has been triggered for $ESPR Esperion Therapeutics Inc.. Click here to view associated video clip: http://stockmarketmentor.com/stockanalysis.html?ticker=ESPR&clip=82676
cziegra: @dan$espr thx Dan bought espr at $29.99 and up almost 6%. On a down day. Thx I needed that!
DAN: @cziegra $espr 8-) Nice!!! just protect the position. I like the way the stock acts after big advancing days. It pauses...but doesn't sell off at all.
captron: $ESPR- Still climbing up the top BB's. Perhaps the shorts are cashing in.
mepcc1: $ESPR - spec - watching - close to moving above yesterdays high - thought earlier that we were going to get a pull back.
mepcc1: @issues $ESPR This might be worth watching on a pull back in view of its $41 price target that @Dan mentioned yesterday.
dunsek: @mepcc1 $ESPR I picked up a placeholder on @DAN 's personal guarantee* that it was going to 100 ** *he may not have actually guaranteed it **he might have said 40
mepcc1: @dunsek $ESPR - I did the same - know @Dan said he thought it could go to $100 as it's been there before but I think he also mentioned that JP Morgan or some other analyst raised target to $40/41. here is link - http://stockmarketmentor.com/stockanalysis.html?ticker=ESPR
DAN: @dunsek $ESPR It will ultimately reach 100. I just hope they don't have to do a 1:3 reverse split to get there. LOL.
Junaid: $ESPR I should have posted this earlier, but the stock has been really working the last couple days.
issues: @Junaid $ESPR Now this one I would definitely have a stop under today's low. This has a huge run (300%) run and will end badly..
TCW23: $ESPR - running up again.
Junaid: $ESPR was thinking to adding to my position if it dips back down to $26.50. Took my initial position at $23.90. Thoughts?
bwcarnation1: $ESPR anyone still holding this one?
Bridget: Notes: $SPY - currently in sideways consolidation, will it resolve up or down? Healthcare $XRAY - moving higher out of recent consolidation in uptrend $NVS - in a smooth uptrend. Options are also rather liquid $ESPR - still working but this inverted hammer could be a top $AMGN - working $DVA - good entry here Utilities - XLU still moving up $WEC and $ETR breaking 200MA $AWK / $WTR - back above the 200MA, these could be a good long term play $CCI - gaining momentum $EBIX - breakout to her all time high on earnings, then slight pullback. Breakouts: $HTZ $ALJ $DK $WTW $IONS $ALB $LXU IPOs at all time highs $TTD $INVH $BIVV $ICHR
TCW23: $ESPR ripping!
tjv821: $espr good thing I sold this yesterday for a loss when it wouldn't stop gng down ouch
tjv821: $espr anyone else in this small loss on this big drop ??
DAN: $ESPR -- I had a position in $ESPR, which has been a rocket ship. I sold this morning for a small profit. The stock hit a higher high this morning (barely), but is now down 1% on the day. I think it's due for a rest -- very extended. So I'm just closing the position down rather than hoping that the stock will get even more extended! Would rather take a small profit than hold through a pullback on a stock that has been very very jumpy.
TCW23: $ESPR - ripping again!
Robert1965: @TCW23 $ESPR Looks like it will hit DAN'S target of $30.00 before it drops back to 20.00
woodman: $ESPR - Revenge of the Bioturds. This got pummeled into oblivion but has moved up "bigly" over the last 2.5 weeks. Now forming a flag as it takes a breath. Possibly coming out of the flag rhrn.
TCW23: @woodman $ESPR I'm still in this one!
woodman: @TCW23 $ESPR - nice!
TCW23: $ESPR - any news on this morning's run?
TCW23: $ESPR moving up into close.
Junaid: $ESPR has been working and just broke through $20. Added to my position at the pullback to $19.40
StockMarketMentor: A Price Alert has been triggered for $ESPR Esperion Therapeutics Inc.. Click here to view associated video clip: http://stockmarketmentor.com/stockanalysis.html?ticker=ESPR&clip=81289
Bridget: Biotech stocks like $ESPR are up big today. But investing in small biotech stocks comes with a lot of risk. Instead I recommend putting your money to work in ETFs and indexes like $IBB and $XBI to take advantage of these moves without opening yourself up to big risks. Only take very small positions in high risk trades like $ESPR that can swing 25% in a day.
Bridget: $ESPR big breakout today but currently not too extended
woodman: @Bridget $ESPR - I have no idea why this is running. It has data due soon, but I see no news. So I guess folks decided today was the day to run it up with no idea what is to come. ESPR Bempedoic acid (ETC-1002-035) Patients treated with high-dose statin therapy Phase 2 » 09/30/2016 Phase 2 (PK/PD) top-line data September 3Q 2016
shoredriver: @woodman $ESPR nice if it filled gap at 16....
Visit the Trading Forum to join in the discussion.
| | |
| --- | --- |
| Stock Price | $USD 48.28 |
| Change | 10.38% |
| Volume | 2,313,580 |
Esperion Therapeutics Inc is engaged in the research, development and commercialization of therapies for the treatment of patients with elevated levels of elevated levels of LDL-C.
Request Video of ESPR
Already a member?
Sign in here.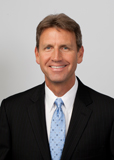 Dan Fitzpatrick
Stock Market Mentor gives you EVERYTHING you need to succeed in the market; all in one place. How easy is that? Dan Fitzpatrick and his elite community of traders share trading ideas, strategies and much more. Dan Fitzpatrick--a world class Technical Analyst, trading coach and regular CNBC contributor--gives you access to all of this with a 14 day FREE membership. Get started TODAY and start trading better TOMORROW with the following premium content:
Nightly video Strategy Sessions with a game plan for tomorrow
Got a stock you want Dan to look at? Just ask.
Patent pending video alerts instantly delivered to you when one of Dan's trading signals is triggered. This is not your typical price alert. This is a short video explaining the action you need to take to make money. No more "Woulda, coulda, shoulda"
Access to over 48,500 stock analysis videos
Access an ever expanding library (48,500) of educational videos that will save you time and make you money
Join a team of friends and traders that have one thing in common; a burning desire to succeed.

Become a Member Today!
Gain immediate access to all our exclusive articles, features, how-to's, discussion group and much more...
Satisfaction Guaranteed!
Your Stock Market Mentor membership comes with a 14 day, no questions asked, 100% money back guarantee!