Esperion Therapeutics Inc. (NASDAQ:ESPR)
Bands Volume 200 SMA 50 SMA 20 SMA Videos Alerts Articles Events

bRobert: $ESPR closing in on $57 target 1. Raised tight stop on 1/2
bRobert: $ESPR alert >$58 . target $70+
bRobert: $ESPR sold partial at resistance. Will add on confirmed breakout. Shorts 7 days to cover
bRobert: $ESPR Strong move. Look at the weekly squeeze. This will move. Direction unconfirmed. Set alert >55
woodman: @bRobert $ESPR - putting in the right side of a "W" on the daily. Still squeezing on the weekly.
bRobert: $ESPR Target 1 $57
bRobert: $espr still moving
bRobert: $ESPR Weekly chart tells the story. Squeezing
bRobert: $ESPR On the move on Earnings/study updates. Weekly squeeze. MACD . ADX cross. Target $70
stevef214: $ESPR STO Nov $46P for $.90 going long via short puts
bRobert: $ESPR WEEKLY squeeze . Target $80 . Shorts 10d to cover
woodman: $XBI $ESPR - ESPR may be done going down. Seeing a lot this in the little biotechs.
issues: I think the last of the sellers have sold so I added to $CELG. I see the BO on $ESPR so I started a position (again). Added to $CTRL and $EDU. Looking at $BIDU - huge beat 2.19 to 3.89 (unbelievable!) Yet it's way down 23 points. This may be a low risk buy point but I am waiting for confirmation.
issues: @barbjim12 $CTRL $FND Correct and I did sell my shares. But when it turned back to green, that's a go! I am buying my shares back. What Dan says one day can suddenly change, i.e. what's broken one day can be mended the next. $ESPR is a good example.
woodman: $ESPR $EXEL $ARRY $DVAX $CALA - all were on my "of interest" list this morning. I ended up adding to $DVAX and buying back $EXEL and $ARRY. But $ESPR, which I didn't buy, is the winner so far. (No position in ESPR.) $CORT is looking good here too, btw.
bRobert: $ESPR Flag . High short interest
bRobert: $ESPR Short squeeze breakout continues
bRobert: $ESPR short squeeze /breakout continues
bRobert: $ESPR Tiny steps Breakout continues. High short interest 33% float
bRobert: $CLVS $ESPR $CELG CLVS ESPR Working well. Celg sometimes Christmas comes early. Lower volume today. No lower low. Long leap calls. Short puts
bRobert: $ESPR Walking up slowly
bRobert: $ESPR . $EXAS ESPR baby steps breakout. EXAS flag /gap filled
woodman: $ESPR continues to move out of v/s.
issues: @woodman $ESPR is volume increasing or have the buyers all bought>?
bRobert: $ESPR Short term target $60 . will add incrementally prn
bRobert: $CELG . $CLVS . $ESPR CELG Very strong. Weekly portends MUCH higher prices. Likely to run into earnings. HOLDING stock. CLVS flag . Inv h&s target $95+ . ESPR breakout watch. Looking for sustained move above $54
bRobert: $ESPR Breakout Above $54 . Target 1 . $58 . off intraday chart . MACD cross. ADX >20 . Green
woodman: @bRobert $ESPR - I added on the breakout.
woodman: $ESPR still squeezing.
stevef214: @woodman $ESPR looking to B.O.
stevef214: $IBB clean B.O. Oher biotech names working well. $RGEN up big, NP. Long $LABU Oct calls and $ESPR
stevef214: @woodman $ESPR Schwab has the short int at 18.38% and 7 days to cover. What does your platform state it at?
woodman: @stevef214 $ESPR - I see all various, depending on the source. But all fairly high. For example: http://shortsqueeze.com/?symbol=espr&submit=Short+Quote™ http://www.wsj.com/mdc/public/page/2_3062-shtnasdaq_E-listing.html https://finance.yahoo.com/quote/ESPR/key-statistics?p=ESPR
stevef214: @woodman $ESPR thx
woodman: $ESPR - squeeze is tightening here at the 50 day.
DAN: @woodman $ESPR 30% of float is short.
bRobert: $ESPR Breakout on 5min (cup/handle target 54) and 60min chart
woodman: @bRobert $EXAS $ExPR - I know you meant $ESPR, but $EXPR doesn't look bad with the slo-mo move up.
bRobert: @woodman $EXAS $ExPR $ESPR $EXPR Whatever goes up, I meant
woodman: @bRobert $EXAS $ExPR $ESPR $EXPR - indeed.
woodman: $ESPR continues to quietly edge up.
bRobert: $EXAS $ESPR $VRTX $REGN EXAS slow motion breakout ESPR watching for range breakout. VRTX REGN squeeze out day2
Bridget: #Notes: Healthcare stocks coming out of squeezes: $ALXN $VRTX $REGN $ESPR $PFE $MRK $CI and $AFL at new ATH $WYNN at new all time high. $LVS and $MGM also looking good $XLK - $MU back up at all time highs, $CRM working,$SMH looking strong $PANW up big on earnings, also move $CYBR and $FEYE $TECD $AMBA - down big on earnings Chinese stocks working: $BIDU $TAL $EDU $WB $SINA $XOP - recovering. $MPC $BHP $RIG making strong moves $ABT - new 52 week high $OC - great construction stock $SNDR - cup and handle Another big day for car stocks: $GM $F $FCAU $KMX.
woodman: $ESPR been moving sideways into a rising 50 day. It's moving back up today, after testing the bottom of the range at the 50 day.
bRobert: @woodman $ESPR This could go sideways for a while. Similar to before
woodman: @bRobert $ESPR - True. I added a little toward the bottom of this range, b/c there has been a double digit move available within this range, but mostly I have just been holding my position with a stop below the range.
issues: Looking at my stops on $NKE $57.76 stopped out: and $ESPR. ($44)? Anyone have stops on these?
bRobert: $ESPR Filled the gap. Approaching rising 50d. WATCHING for resumption uptrend to add to .long
stevef214: $ESPR $CELG Long Aug calls in both and sold 1/2 some days ago for some profit and now with todays drop sorry I didn't sell all. Learning the hard way that you can't let winners run holding calls the same way you can if holding stock.
bRobert: @stevef214 $ESPR $CELG Short term calls are dangerous due to the limited time frame. Best to take profits, roll up calls to higher strikes further out in time etc after a $10 (20%) move in one day.
bRobert: $GLYC $EXAS $ESPR Breakout watch. Both tight squeezes. Earnings in the rear view mirror ESPR pullback bought. short squeeze. Secondary offering. Pricing not announced
debeers: @bRobert $GLYC $EXAS $ESPR -$EXAS has the Cannacord conference today at noon east coast time.
stevef214: $ESPR ER missed by $.30 but reports positive results for phase II testing of their LDL cholesterol lowering drug. Now up 16% in PM. High short interest so this could run.
bRobert: @stevef214 $ESPR 37% float is short. Measured move on breakout (if holds) is is to $70. Not necessarily in one giant step. Long stock and calls
stevef214: @bRobert $ESPR Yes, I am long calls. Lets hope it holds. Its been pulling back over last 1/2 hour but I would expect profit taking from PM traders.
bRobert: $ESPR This has been a big winner for everyone involved. Looking at the weekly chart there are 2 cup and handles. The little cup on the right measures to $70. The big cup measures to $90. These are longer term targets. Results may vary. This stock has had multiple chart setups that have seen their measured moves play out. The best stocks continue to play out. Raised stops. Still long calls and stock.
Bridget: #Notes: Earnings moves today: $ALB - to support $VRX - gap and crap $MAR - still in channel $W - looking toppy, failed breakout $KORS $RL up big $ZBRA - IBD50 $PRAH - IBD50, breakout $SEAS - 59 min trade $MTW - this move is now over $TCMD - breakout $ESPR - breakout $EBIX - breakout Earnings after close: $DIS $PCLN $CBI - very high IVR $FOSL $ATHM Big turn around in the afternoon Retail continues to improve. $LULU $CHS $FL $GPS $TJX $WMT $JWN Oil continues to sink $OIH but refiners are holding $CVX $BP $COP $AAPL - breaking higher $BIDU - same $VG - up big today, new all time high, big volume $GSM - breakout $JHG - breakout $CIEN - at support $MDXG - close to breakout $DHR - breaking down further $GLNG - breaking down further
Junior1: @issues $ESPR ER on Thursday
issues: @Junior1 $ESPR Thanks Junior.
issues: $ESPR vol squeeze looks to be breaking to the downside. Selling some....? Stops? Chart looks like $CLVS, no? ESPR 50 day is $41.41. Partial stop at $43.43 in place. Will buy more if it bounces off 50 day.
bRobert: $ESPR You can barely slip a piece of paper in between this squeeze. High short interest.
tjv821: $Espr $agfs $ichr getting taken behind the wood shed
bRobert: @tjv821 $Espr $agfs $ichr ESPR still just in trading range.
stevef214: #ER dates $ESPR does anyone know the date for their ER. Also where do people find ER dates. I have been using earnings cast but it does not list this one.
EasyOut: @stevef214 $ESPR #ER TOS shows on 8/3 after market. I look on the chart of the stock on TOS to find earnings dates. Hope this helps.
Forexpro: @stevef214 $ESPR #ER Hi, Stevef214, When in doubt, I normally just $GOOGL "Investor relations" at whatever ticker symbol, as that's where the information will be generated. In the case of $ESPR, I'm seeing nothing there. The last results were on May 4, but something around Aug 4 would be expected. FWIW; all the best!
stevef214: @Forexpro $ESPR $GOOGL #ER thx
stevef214: @EasyOut $ESPR #ER thx
spmeyers: @stevef214 $ESPR #ER I use Zacks -- https://www.zacks.com/earnings/earnings-calendar; but I don't think earnings much affect ESPR
woodman: $ESPR weekly.
bRobert: $AGN $BLUE $INCY $CONN $ESPR $NUS $W $AL $AER $FLY Agn breakout Blue consolidating in a very tight range below 50d Incy Equilateral triangle break attempt Conn flag high short interest ESPR squeeze, high short interest Nus high short int. W Squeeze high short interest AL AER FLY Nice similar charts. Going higher
tjv821: $espr Robert 1965 Tks for the help on this one Tj
bRobert: @tjv821 $espr No problem. We are here to exchange ideas and help each other perform better.
woodman: $ESPR keeps banging away at resistance. It's in a high base at a triple top area (9/2015, 3/20/17, current). It has also formed an odd looking cup (perhaps two different cups using different time spans). Whatever you call all this, it looks destined to move higher.
woodman: $ESPR - moving well since 11:30. But biotech and the market in general found a tailwind around 11:30-11:45.
bRobert: $ESPR squeezing. Targets $70 . $90
tjv821: $espr feeling heavy
bRobert: @tjv821 $espr It's in a small trading box. Sideways consolidation after big 20 point move. Very bullish IMHO . Squeezing. Not a day trade for me. Holding/adding since teens.
tjv821: @bRobert $espr ty for setting my nerves still beating.myself up for not dumping $mram quick enough
bRobert: $EXAS $ESPR exas nh. ESPR Breakout watch. $CP nh Coming out of a tight squeeze on weekly. Target 1 $180 Target 2 $200 Adding on pullbacks
Bridget: I like $ESPR here on this move higher
bRobert: $ESPR Trigger $50. Measured Targets $70 + $90. Large short interest. Almost 1/2 the float.
rbrown2222: @bRobert $ESPR ..I like the move but needs more volume
bRobert: @rbrown2222 $ESPR If it clears $50 you might get your wish. I understand your point but I'll take price in the right direction over volume. If you look at the initial run up from the teens, the volume was not heavy. Many runs in this bull market have been on low volume which confounds the pros. Ultimately price is the only truth.
stevef214: $ESPR picking up speed now I have July $45calls which are now back in black and with only one week left I am planning to sell today or at least half.
bobbybwana: $BABA,$GOOS,$ESPR,$FB,$X,$SSNC I had a large cash position so I have made these purchases the last couple of weeks. Hopefully these positions work out.
Bridget: ...
$ESPR - making a move higher
$BX - breakout
$YY - breakout
$BEAT - phase 3, new all time high
$SYK - looks like phase 3
$MA/$V - both look strong here
$AMGN - flag, then continuation
$UPS - flag, then continuation
$KKR - breaking out of squeeze
$NXS ...
tjv821: $espr leaving the party for now
bRobert: @tjv821 $espr $espr avatar Look at the daily chart. What don't you like? Very bullish setup with a high target potential (70's) I understand why you might have been shaken out early today. Biotech was weak but this stock saw buying on the initial drop and closed near the high of the day. This may not be your kind of stock but it is doing nothing wrong.
bRobert: $OSUR $CLVS $ESPR $CELG $BEAT $ALGN $MDT $EW $BSX $ISRG $EXAS $MASI osur clvs espr celg beat Many flags/pennants waving. Watching Medical equipment perky. Will add to some longs.
debeers: @bRobert $OSUR $CLVS $ESPR $CELG $BEAT $ALGN $MDT $EW $BSX $ISRG $EXAS $MASI ====$EXAS for me, you can have the others because the UNH endorsement will make them make their numbers even without the other endorsements from the other HMO's.
bRobert: @debeers $OSUR $CLVS $ESPR $CELG $BEAT $ALGN $MDT $EW $BSX $ISRG $EXAS $MASI Agree about EXAS potential growth and future potential applications of the technogy to other cancers eg pancreatic EW MDT are slow steady growers with important proprietary technology that saves considerable amount of money to healthcare system. EW's TAVR procedure replaces a sternotomy (cracked chest, invasive for open heart valve replacement). And the patients have fewer complications. Indications expanding. ALGN has phenomenal growth and is expanding worldwide. Great weekly chart.
tjv821: $espr ride over??
bRobert: @tjv821 $espr The stock has run up from 30 to 50 in 1 month. Trading sideways on low volume is very bullish (no sellers).. Barring a black swan event, this can go much higher. Large short interest = rocket fuel. with move above 50
tjv821: @bRobert $espr Tks for the reply
bRobert: $ESPR $GBT $EXAS ESPR Positive action after low vol pullback/flag. If clears 50.50 , target 70. GBT Long sideways consolidation. Chart looks very similar to ESPR prior to recent breakout. Long . Will add with upside resolution EXAS starting to squeeze, just above 50d
bRobert: $ESPR Watching flag Will add to long stock/calls if triggers Target 70+
stevef214: @bRobert $ESPR I wish the flag was going the other way seems to have lower highs and lows and going to bottom of flagpole.
tjv821: $espr time to abandon ship??
tejas7: @tjv821 $espr it's an inside day today. Decide tomorrow- if it prints inside day and up or inside day and down. @Aragorn can guide better on this strategy.
Visit the Trading Forum to join in the discussion.
| | |
| --- | --- |
| Stock Price | $USD 78.12 |
| Change | 3.03% |
| Volume | 445,648 |
Esperion Therapeutics Inc is engaged in the research, development and commercialization of therapies for the treatment of patients with elevated levels of elevated levels of LDL-C.
Request Video of ESPR
Already a member?
Sign in here.
Earnings
February 22nd, 2018 - 2017 Q4 Earnings
May 3rd, 2018 - 2018 Q1 Earnings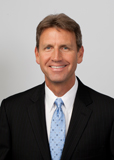 Dan Fitzpatrick
Stock Market Mentor gives you EVERYTHING you need to succeed in the market; all in one place. How easy is that? Dan Fitzpatrick and his elite community of traders share trading ideas, strategies and much more. Dan Fitzpatrick--a world class Technical Analyst, trading coach and regular CNBC contributor--gives you access to all of this with a 14 day FREE membership. Get started TODAY and start trading better TOMORROW with the following premium content:
Nightly video Strategy Sessions with a game plan for tomorrow
Got a stock you want Dan to look at? Just ask.
Patent pending video alerts instantly delivered to you when one of Dan's trading signals is triggered. This is not your typical price alert. This is a short video explaining the action you need to take to make money. No more "Woulda, coulda, shoulda"
Access to over 53,800 stock analysis videos
Access an ever expanding library (53,800) of educational videos that will save you time and make you money
Join a team of friends and traders that have one thing in common; a burning desire to succeed.

Become a Member Today!
Gain immediate access to all our exclusive articles, features, how-to's, discussion group and much more...
Satisfaction Guaranteed!
Your Stock Market Mentor membership comes with a 14 day, no questions asked, 100% money back guarantee!