Esperion Therapeutics Inc. (NASDAQ:ESPR)
Bands Volume 200 SMA 50 SMA 20 SMA Videos Alerts Articles Events

tjv821: $espr what happened
bigbartabs: @tjv821 $espr $XBI $LABU... there must have been some big news for biotech at about 1:30pm EST... started going down and hasn't stopped.
woodman: $ESPR hanging in there.
issues: @woodman $AUPH $CEMP Unless it's my new glasses the charts on AUPH CEMP and $ESPR all look the same. To me. Maybe it's a volume squeeze?
woodman: @issues $AUPH $CEMP $ESPR - there are some similarities and some dissimilarities. All are working into or already well into a squeeze. CEMP is a disaster and has been "basing" for a long time, but has potential to come back out ... if Soli works out. It's beleaguered but who knows. For me, it's a dumpster dive. ESPR has been in an uptrend, but now moving sideways into the 50 day. AUPH is similar to ESPR. Both have had some drastic moves. AUPH is really the only one that feels to me like it is ready to move higher at the moment but it has tricked me before. But I've just held it through the fake outs over the last several weeks. But let me be clear, they are all dangerous spec stocks. So, in that regard, they are the same. :-)
issues: @tigerjohn8 $LGND This reminds of the chart of $ESPR. Whip saw to the point of psychotic behavior.
woodman: $ESPR sold before earnings, and bought back lower today.
justinp: @issues $LGND $ESPR Thanks all.
tjv821: $espr ouch
issues: @woodman $gkos $GKOS $EXTR $DDD $WTW $TWLO $IPHI Excellent suggestion! I will sell also! Birds of a feather succeed together, right? Hey Woody, did we ever decide when $ESPR is going to confess! Did they ever say when they'll report earnings?
Sher: $ESPR (per Schwab) - ESPR has confirmed that earnings will be announced Thursday. The consensus earnings are -$1.44, with a high and low of -$1.31 and -$1.58, respectively. The mean has trended downward from the last estimate of -$1.43. Expected Timing: After close
woodman: @Sher $ESPR - Thanks.
issues: $ESPR $IPHI both report ah today according to Ameritrade. Holders raise your hands? OK where's the courage?
woodman: @issues $ESPR $IPHI - As of this morning when I checked, $ESPR had not announced when it will report earnings. The May 1 date has to have been an estimate.
issues: @woodman $ESPR $IPHI Thank you Woody. You're the best researcher. So what did you buy or sell today?
spmeyers: @issues $ESPR $IPHI actually I'm short IPHI but will probably cover for a small gain
woodman: @issues $ESPR $IPHI - Well, I added a little to $AUPH and that worked out rather poorly! It's still a small position. I haven't done anything else today.
woodman: @Motorman $Auph - I still have some. $CALA and $ESPR have a similar look.
issues: @woodman $Auph $CALA $ESPR Are you holding ESPR over earnings AH today?
woodman: @issues $Auph $CALA $ESPR - where do you see that ESPR is reporting after the bell today?
woodman: $ESPR @issues - where do you see that $ESPR is reporting today?
woodman: @issues $ESPR - I don't see that on the company's website.
martyrb3: @woodman $ESPR IBD also showing 5/1
issues: @woodman $ESPR On Ameritrade: MAY 01 2017 Q1 2017 Earnings Release EPS estimate consensus -$1.44Estimate range -$1.58 to $1.31Previous year's Q1 actual -$0.65 However, Zacks shows earnings for ESPR on Wed 5/3: Zack also shows the last earnings report was on 2/22 and they missed estimates: -$1.15 -$1.29 by 12.17%
genki: @woodman $ESPR Zack says 5/3 before open.
issues: @woodman $ESPR Yes I looked over the website for ESPR and didn't see any mention either. So maybe it's not today... hopefully. I am not sure I want to hold over earnings. Are you holding over earnings whenever it is?
sgiseller: @Sher $ESPR I too was statin-intolerant, found it was caused by interaction with another drug, Plavix, despite what Dr's said. Finally dropped the Plavix after 8 yrs and seem to be quite tolerant. Severe muscle pain gone
ROSEY: @Sher @issues $ESPR Pls forgive my intrusion #OT....my M.D. told me that SUGAR roughs up the interiors of arteries, veins and so it is easier for things to stick to the walls. I am intolerant of statins. i believe him and i also read exercise, like walking, jogging, etc. helps raise HDL. Also read beets and beet juice raise nitric oxide (see Dr. Ignarro, Nobel Prize winner on wikipedia). Also read that orchestra leaders, by virtue of all the arm motions have healthy cardiac. Sugar, i read, uses up B vitamins. At least fruit gives nutrients in addition to being delicious, like yummy berries.
issues: Close call. Had a stop in on $ESPR at $34.90. The low was just .02cents above my stop. I dropped the stop. Whew! Maybe my stop was too high? Where's your stop? $33>> I changed my stop to $33.28. Thank you.
Sher: @issues $ESPR - Just curious... Are you holding through earnings, May 3rd.? Projections look a little scary: Earnings will tentatively be announced 05/03/2017, B/O. With 9 analysts covering ESPR, the consensus EPS estimate is -$1.44, and the high and low estimates are -$1.31 and -$1.58, respectively. Expected Timing: Before market open. Current Quarter vs. Prior Year: For the first quarter 2017, analysts estimate ESPR will earn -$1.44 non-GAAP per share, a decrease of 121.37% over the prior year first quarter non-GAAP results. Current Quarter vs. Prior Year: For the first quarter 2017, analysts estimate ESPR will generate revenues of $0.0.
issues: @Sher $ESPR Thank you Sher for the alert. AMTD shows earnings for $ESPR 5/2 not 5/3. This is a very volatile stock up from $9.40 to a high of $48! Amazing. I am considering selling prior to earnings. Just this note; on Mar 30 UBS upgraded $ESPR from neutral to buy, revising price target from $23 to $52 (a little late on that update). The stock is up 231% in the previous 3 months or 91% in the past one year.
woodman: @Sher $ESPR - ESPR is a clinical stage biotech without any approved drugs. It's lead candidate is in Phase 3. As such, earnings projections/estimates for the quarter are meaningless. It's about the prospects of its pipeline, the potential market for its drug candidates, and insurance approval if a drug is approved.
:
issues: @Sher $ESPR Thank you Sher. Some people with heart disease, like me, have high levels of lipo-A. My hope is that a drug (from $ESPR ?) that lowers this factor in cholesterol will reduce heart disease risk.
Sher: @issues $ESPR - Mine is awful, too... 326, when optimal is 75-125 (thus, my emergency open heart surgery) - Physically and 'on paper', I look(ed) like the epitome of health, until this genetic marker was revealed in a recent Cardiac IQ test - One of my LAD grafts failed (in my 5th. mo. of recovery) and I'm statin-intolerant, so I'm right there with you, hope-wise.
issues: @Sher $ESPR A year ago one of my four grafts also failed. I prayed and tried to have less stress in my life. My beloved cat Squeaky died and the market took a dive, and so (almost) did I. But now after a year I have been restored so I can walk around our hill without angina. PTL, right? We will pray for you but you need a lot less stress, ok? Take it easy. Take regular walks. I think diet is less important than stress. Hopefully we'll get a few more good years, the Lord willing.
woodman: $ATRS - still working. $BEAT - flag. $ESPR holding up with some room, if.... $CALA consolidating at 50 day after last big move followed by big pullback, but at a crucial spot here and could go either way.
tradeforfamily: $ESPR This is working in this bad market.
woodman: @tradeforfamily $ESPR - I like the potential for another move but volume is non-existent.
issues: I was pleasantly surprised to see these up in our account: $JAZZ $ALXN $SKYW $ESPR $IBB $MOMO $ATH! Thinking of adding to ALXN and SKYW but listening closely to Dan saying not to add.... thinking, thinking.... hummmm I am disappointed in $GKOS (at even) but thinking of holding. Like the company and their products but the stock - not sure!
bigbartabs: @woodman $ESPR ... this is now my largest single ticker position. I just keep adding on small pullbacks... and it keeps thanking me for the fuel :)
bigbartabs: @woodman $ESPR ... since the volume is so consistent each day... maybe it's big money on a longer term buy program... accumulating. Then again what do I know about mainstream Wall Street... except that its 3000 miles from me.
woodman: @bigbartabs $ESPR - I have some too, though a single biotech stock will never be my biggest individual stock unless it's my only individual stock (or class of stocks). I handle all biotech stocks like a bottle full of nitroglycerin. (Lessons learned from the school of hard knocks.)
bigbartabs: @woodman $ESPR ... oh crap, this is a biotech stock? I thought it had something to do with extra sensory perception... of which I really need in this business. Well, there I go again... trying to limit my research to just the ticker symbol characters, looking for cool acronyms.
woodman: @bigbartabs $ESPR - LOL! - I have ton of $LOSR.
bigbartabs: $ESPR ... holding up well.
zimzala: @Aragorn $ESPR $WHR $HP $DDS $APA $JWN Thanks @Aragorn. That was the only one I had show up. I need to work on my formula in TC2000.
zimzala: @pogo $ESPR Never heard of it @pogo but just found a long video on YouTube that I'll check out. Thanks.
efrain007: $ESPR perky after inside day Friday
zimzala: $ESPR inside day and up above the 8EMA.
Aragorn: @zimzala $ESPR I love when you speak my speak. Yes nice one today . $WHR $HP $DDS $APA $JWN to name a f inside days up that are working well today
issues: @Aragorn $ESPR $WHR $HP $DDS $APA $JWN I value your opinion. Are you buying any?
woodman: @zimzala $ESPR - nice call out.
woodman: @efrain007 $ESPR - nice call out.
efrain007: @woodman $ESPR Thanks. Bought a little Friday in anticipation of the inside day and added this morning when it took out Fridays high. May add at end of day depending on how it closes. Haven't posted trades lately as I've been busy at work and can't be here all day.
pogo: @zimzala $ESPR You mentioned the 8ema, wondered if you are using a T-Line strategy?
Robert1965: @cmac $ESPR $AUPH $CLVS Yes Shorted today @ $58.79, will cover at close Edit cover at 55.95
tejas7: $ESPR
cmac: $ESPR $AUPH I don't have a good feeling how some of these spec bios are trading....I'm closing them out for small losses and will invoke Dan's 1% rule. edit: added $CLVS short
cmac: $ESPR 20sma holding nicely.
spmeyers: @Bridget $ESPR this would appear to fit the criterion of "buyers are stepping up", right?
Bridget: @spmeyers $ESPR yes, it appears they like it at $36
bigbartabs: @cmac $ESPR ... I bought some this morning as it broke above yesterday's high. I'll hope to add tomorrow. Good luck..
Bridget: $ESPR still seeing more buying into the close.
DAN: @Bridget $ESPR Really good rebound in this stock today. After the kind of reversal it had a couple of weeks ago, the bounce off $35 is a really good thing.
DAN: @issues $ESPR Nice! :)
issues: @DAN $ESPR GOT IT@ ESPR! Bought a hundred shares. Thank you kind sir and you Bridget! Stop in place at $34.9 near 20 day.
Aragorn: $ESPR has put in 5 green 30 minute candles. Keep an eye on it
cmac: @Aragorn $CLVS same arguement for $ESPR....except it looks like the 20sma may be support in this case.
Aragorn: @cmac $CLVS $ESPR Always a stronger thesis at the 50 but I agree on ESPR they came for it at the 20sma. and similar idea low risk trade
tejas7: $ESPR I wanted to start a position on this today since it was having inside day within a current flag(questionable) formation. But just when it reached near yesterday's closing price, someone dumped 40000 shares which made it go below. Now, just watching and waiting for another signal.
Aragorn: @tejas7 $ESPR looks bearish now below the 8ema may go into the gap stand back is a good call
spmeyers: @Aragorn $ESPR why do you think bearish? still has 20-day just below; and volume is very light today
Aragorn: @spmeyers $ESPR First warning is a break of the 8ema it has done that, it also broke the 13ema which I look at as well it is a fib number the next is the 21ema and that is rising but this closed on the low of the day nothing bullish about that. The ...
Junaid: $ESPR seems to be up in the pre-market, I wonder if it will spike and fall like it has the last two days. It seems like the crowd wants to see it push higher as it spiked at $48 this week and fell and there has been high volume buying at the open at prices that are much higher than where it sits now.
Junaid: $ESPR Above opening rotation high now
nmw: $ESPR volume picking up...
wijimmy: $ESPR still going CRAZY !!!!
Aragorn: @wijimmy $ESPR it got upgrades this morning 45 seems like a logical area for resistance
TCW23: @Aragorn $ESPR Not chasing it. Already cashed in my 50% upside yesterday...can't complaint! :)
coldevinc: @wijimmy $ESPR What has caused this? Totally missed this ride?????
tejas7: $ESPR what was the buzz about failed trails 2 trading days ago. #idonotunderstandbiotech.
audrina0904: $espr set to pop this morning, right back up to 30/share... whew...
onatpekcan: @audrina0904 $espr announces FDA confirmation regarding Regulatory Pathway to approval for an LDL-C lowering indication for Bempedoic Acid
efrain007: $ESPR Got lucky on this one. Sold another 1/3 in extended $30.82. Small position left.
efrain007: $ESPR out 33.40
DAN: @efrain007 $ESPR Man, nice way to wake up in the morning, huh? 8-)
efrain007: @DAN $ESPR Heck yeah! Glad I took advantage of the drop on Friday. Nice to have some luck once in a while though because this kind of trade is soooo rare for me; well not the trade itself but the surprise crazy gap. Could have gone the other way, so very grateful :).
DAN: @efrain007 $ESPR You took the right action. Now you're being paid off. After the big dump on Friday, it would be difficult so envision another downside catalyst. Bottom was in. I did nothing; you bought the stock. You're getting paid off, and I am daytrading it for scraps. 8-\
efrain007: @DAN $ESPR Now wishing I had held some of it, but was afraid to give back such a big gain. Good luck to you, looks great for a trade now.
DAN: @efrain007 $ESPR Remember that 26% of the float is short...and Friday's big dump probably attracted even more short selling. So the bears are in pain this morning. Use a trailing stop...but I would try to keep this one going unless is pulls back significantly below $35. Volume is already higher than Friday's massive volume. So this stock is...imho...going higher. Too late for me to make a commitment to it now -- I basically missed the trade except for a small position this morning just based on the morning price action. But you should be trying to get as much out of this trade as possible. The good ones like this can compensate for several small losses.
shoredriver: $ESPR....like the way it is holding.......
Junaid: $ESPR sold half my position at $37.40. At what point should i be looking to unload the rest?
shoredriver: $ESPR Sorry I sold earlier today....
efrain007: @shoredriver $ESPR Ditto! Sucks seeing it go up without me.
haroldzero: $ESPR@DAN, Hi Dan, I got in ESPR this morning, in your opinion where will you place a stop? Thank you
Motorman: @efrain007 $ESPR me too
DAN: @haroldzero $ESPR Whew. Very volatile stock. Not sure where you bought it, but you should at least have a stop that protects your capital. Beyond that, this thing looks like it's going to Mars.
haroldzero: @DAN $ESPR Thanks Dan. I got in at $36
shoredriver: @DAN $ESPR Think it makes back to 100 ???
Visit the Trading Forum to join in the discussion.
| | |
| --- | --- |
| Stock Price | $USD 44.74 |
| Change | -0.53% |
| Volume | 859,945 |
Esperion Therapeutics Inc is engaged in the research, development and commercialization of therapies for the treatment of patients with elevated levels of elevated levels of LDL-C.
Request Video of ESPR
Already a member?
Sign in here.
Earnings
November 2nd, 2017 - 2017 Q3 Earnings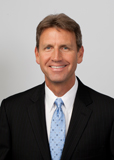 Dan Fitzpatrick
Stock Market Mentor gives you EVERYTHING you need to succeed in the market; all in one place. How easy is that? Dan Fitzpatrick and his elite community of traders share trading ideas, strategies and much more. Dan Fitzpatrick--a world class Technical Analyst, trading coach and regular CNBC contributor--gives you access to all of this with a 14 day FREE membership. Get started TODAY and start trading better TOMORROW with the following premium content:
Nightly video Strategy Sessions with a game plan for tomorrow
Got a stock you want Dan to look at? Just ask.
Patent pending video alerts instantly delivered to you when one of Dan's trading signals is triggered. This is not your typical price alert. This is a short video explaining the action you need to take to make money. No more "Woulda, coulda, shoulda"
Access to over 49,600 stock analysis videos
Access an ever expanding library (49,600) of educational videos that will save you time and make you money
Join a team of friends and traders that have one thing in common; a burning desire to succeed.

Become a Member Today!
Gain immediate access to all our exclusive articles, features, how-to's, discussion group and much more...
Satisfaction Guaranteed!
Your Stock Market Mentor membership comes with a 14 day, no questions asked, 100% money back guarantee!