Expedia Inc. (NASDAQ:EXPE)
Bands Volume 200 SMA 50 SMA 20 SMA Videos Alerts Articles Events

bwcarnation1: $EXPE long sideways consol now breaking above channel 50d looks to have stopped going down and flattening to slightly upward....if you squint maybe!
bRobert: @bwcarnation1 $EXPE Low risk/high reward setup Long calls
gig1: $EXPE Looks interesting today as it moves out of base on volume. Picking a little up here.
bRobert: @gig1 $EXPE Long calls.
bRobert: $EXPE Gap filled. will add on resumption of breakout
traderbren: @bRobert $EXPE - yep. Seems to having problems getting going, but waiting for it to move back above $150.34
bRobert: $EXPE pop from 50d. Like the weekly . long calls
Cwaniak: @bRobert $EXPE I am with you Robert. Short puts.
bRobert: $EXPE Target $160 . PCLN perky. filling gap. VERY Illiquid options no go for me.
bRobert: $EXPE Nice low risk setup/entry Long calls
bRobert: $EXPE good, low risk entry 144.70 stop. Add above 150
bRobert: $EXPE Low risk entry. 50d just below. Will add above $150.
bRobert: $EXPE Long calls from below. Will add above $150
traderbren: @bRobert $PCLN - I agree $EXPE looks good too. Got some calls.
bRobert: @traderbren $PCLN $EXPE EXPE calls are much more liquid than PCLN.
bRobert: $DPZ . $PII . $EXPE . $HD $LOW DPZ target 225 . PII next leg up . $EXPE Will add above $150 HD/LOW . working Higher targets
bRobert: $EXPE Counter trend trade. Small position from below. (142) Will add on further breakout . Target 165+ (1.272 fib extension)
bRobert: $EXPE ADX cross. Watching for rise above 20. Will add above $150. Long calls
Bridget: Stocks that are in a squeeze $GOOGL $EXPE $HCA $ALXN $LQD $ADP
Bridget: #Notes: earnings: $NKE $DRI $CCL In a Squeeze: $GOGL $EXPE $HCA $ALXN $LQD $ADP Breaking out: $CL $OEC $EMN $FISV $TWX $VAC $GES $HPE $CLDX $ANET - bearish engulfing after new high $BMA - phase 2 $EA $ATVI - breaking down from squeeze $XAR - defense stocks seeing pullback, even with N Korea issues $MCO - working $MON - working $ABT $HD - new high after flag New lows - $DGX $INCY CHinese stocks taking a hit - $FXI $BABA BIDU SINA EDU TAL $PYPL $SQ $V - getting sold today $XLK - tech stocks took a big hit $MSFT $AVGO $LRCX $XLI - extended $EEM - dropped $GDX - finding support Oil stocks still running $MOD $LEA $DAN - auto parts working IPOs $AKCA $SOI
bRobert: $EXPE Entry position. Stop $143.20
bRobert: $EXPE on watch list . looking for support 50d to initiate enrtry
bRobert: $GDX $EXPE GDX Will add above $23.10 EXPE low risk entry
grcjr: #NASDAQ100 new highs (52+weeks): $INTU $AAL $EXPE $REGN $EA $AMAT $CHTR $HAS $CMCSA $CTSH $MAR $FISV $HSIC $TSLS $VRTX $SBUX. Big list today. Can't figure out where to be? Could try $SMH. Perhaps $SOXL
DAN: @CHOFF $CTRP A couple of thoughts: 1. I would backstop your position with a stop just slightly below $50 (maybe even just below $52.00, which would be below today's open). Set an alert for $57, which will be slightly below the all time high. If your alert is hit, then you should be taking some profits. Whether you choose to sell all, or just a partial position...that's your choice. 8-) 2. Sell a bit now, and just let the rest ride. You've taken some off the table, which drops your cost basis on the rest...and scratches the itch of wanting to ring the register. CTRP does have good momentum, and all the vacation stocks (others call them "leisure"...I just say, "vacation") are working. $PCLN, $EXPE, $TRVG. All going higher. So I think it's right to hang on...but you should definitely be protecting your gains. Hope that helps.
CHOFF: @DAN $CTRP $PCLN $EXPE $TRVG Thanks for your perspective on the momentum and options you'd consider. Much appreciated.
JBed: $EXPE - down 3% after Chelsea Clinton joins board of directors? Don't see any other news.
Bridget: $EXPE is making a strong breakout move. I would wait for a small pullback to get in, but i think there is more upside to this move.
bwcarnation1: @Bridget $EXPE nice C and H pattern. been long
Bridget: ...
$EXPE - bit of a cup and handle breakout
$FIZZ - gap and run on earnings. Makers of LaCroix which is a big winner lately
$IDXX - IBD 50 stock coming out of squeeze at all time high
$ICE - $60 is still resistance but probably not for much longer
$ADN ...
bwcarnation1: $EXPE C and H
traderbren: $CTRP - looking constructive. NP...but given $PCLN run and $EXPE report yesterday, $CTRP could move higher.
bwcarnation1: @traderbren $CTRP $PCLN $EXPE cup and handle on CTRP?
traderbren: $PCLN - for anyone holding a position; just a heads up that $EXPE reports after the close.
olveoyl: @traderbren $PCLN $EXPE Hope you had that PCLN today! I am out of EXPE...thanks for the heads up!
traderbren: @olveoyl $PCLN $EXPE - yep, sold my $PCLN calls. Can't risk holding them with $EXPE reporting.
olveoyl: @traderbren $PCLN $EXPE excellent management!
champ: $EXPE @ $122.75 --- This stock is also acting well going into earnings on Thursday 2/9/before ....could get an earnings run on this stock also...I'm holding a position.
olveoyl: $EXPE....anyone watching this stock. It has been quite constructive today
traderbren: @olveoyl $EXPE - yep, perking up. I'm in $PCLN - Feb $1540 calls. Doing well.
olveoyl: @traderbren $EXPE $PCLN thats great! $PCLN bites too hard for me. But I did put up a chart to compare the two
olveoyl: $EXPE one I have held for a week or so now...nice move up and out. Looks like a p/b coming on i/d charts....just a heads up
olveoyl: $EXPE one to put on watch? Has a nice rounding on daily. Looks like earnings are around 2/9. It tried to get thru that 118ish level a couple days now but didnt hold. Anyone watching this stock?
olveoyl: @olveoyl $EXPE $PCLN pushing thru ...so far anyways
traderbren: $EXPE -- Bounce trade. Kissed the 200 dma
traderbren: $PCLN -- off to the races after earnings! NP. but $EXPE might follow suit tomorrow.
eaglEye: $EXPE ouch!
shoredriver: @eaglEye $EXPE ?
eaglEye: @shoredriver $EXPE bad miss for me, cut it this week on the bad market days, then the big gap today, made an offer it but missed
eaglEye: $SINA still holding in there positive on the day. $EXPE $IGT charts unbroken, longs
eaglEye: $EXPE what a fine miss on that one, Bridget called it out for us, have been busy and have not been long or short in a couple days
bwcarnation1: $EXPE moving out of sideways consol.
Bridget: Notes: Working: $EXPE, $PKG, $GDDY, $DISH, $TTEK, $AVP, $REN $IMAX - day 3, nice move off the low with earnings next week $MTCH - still in a tight squeeze $SYMC - rolling over $RH and $TEVA - still moving down $ARIA - major distribution $YRD -strong move today $LN - right at support Breaking Down - $EW, $AGX, $INGN, $EXEL, $OCLR,
Bridget: $EXPE is breaking down below the lower BB on volume and this failed to recover to a higher high after the last time it tried to breakout to the downside. This is a very bearish pattern imo. It is moving lower rhrn
Bridget: Notes: SPY is in a triangle pattern with the bottom at around $212.40. $ATEC - great example of a post split breakout $SBUX $PNRA $RAI $MO $EXPE $GCP $PAYX - not looking strong $CSX - nice gradual breakout $CLVS - working $SCOR - high volume move $SGYP - phase 2 $MSCC - breakout with increasing volume $HALO - breakout on weekly chart with volume
bwcarnation1: $EXPE mayb moving up from a funny looking i.h.s going back to 6/9?? any thoughts
IndyKbro: $EXPE looks like a good spot to take a shot
bwcarnation1: $EXPE up nicely so far
Chris_P: $expe catching a bid! I have BUPS and was kind of worried
Kid2old: @Aragorn $AAL $ADBE $ADRO $ALK $ALNY $AMZN $APA $ASPS $ATI $ATVI $BIB $BIDU $BMY $CA $CAKE $CANF $CBRL $CBS $CEMP $CENX $CMG $COG $COR $CORE $COST $CRM $CSX $CTL $CTRP $CTSH $CVLT $DATA $DIS $DPLO $DRI $DSX $EAT $EBAY $EQIX $EXPE $FBIO $FDX $FOLD $FRSH $FTI $GOOG $GOOGL $GWW $HERO $HLF $IBB $ILMN $INSY $IP $ITB $JBHT $JUNO $KMI $LAKE $LJPC $LL $LNKD $LOCO $LOW $LVLT $LVS $MLNX $MSFT $MXL $MYGN $NDAQ $NDLS $NOC $NTES $NVDA $ONVO $ORCL $PM $QLD $QQQ $R $RAX $RDUS $RENN $RH $RL $RMBS $RWLK $SAVE $SDRL $SGY $SINA $SLCA $SU $SVXY $SWHC $SWN $SYNA $TASR $TDW $TQQQ $TREX $TROV $TSCO $TSLA $UA $ULTI $UTX $UVXY $V $VA $VISN $VIXY $VRX $VXX $WHR $WY $XHB $XIV $XLK $XLY $XOMA $XONE
bwcarnation1: $EXPE even this one is moving up today bouncing off the 50dma which has leveled off from declining while 200dma gives this room to run b4 resistance.
shoredriver: @bwcarnation1 $EXPE Yea and even gassy old $RLYP too!!!
traderbren: $EXPE - hit the 50dma
traderbren: $EXPE -- kissed the 50dma. Just might be a good point for a starter position. Watching for now.
traderbren: $EXPE - given the pull back, we might see the start of phase 3.
traderbren: $EXPE -- looks like the beginnings of phase 3
bobbybwana: $CNX,$CVX,$PM,$MO,$FE,$SWHC,$CBOE,$CVS,$MCD,$EXPE,$CSX,$EXLS,$VZ,$GME,$AAPL,$GENC,$HPE,$XME I have a question for you more experienced investors. I have quite a few stocks and I have 15 other breakouts I'm following. The dilemma is do I add $ to my existing positions or chase the breakouts?
Bridget: $EXPE trying to push through the 200MA
traderbren: @Bridget $EXPE - nice! Took the Apr $110 Calls last week.
bwcarnation1: $EXPE break out from vs continues on vol. cramer helped this a.m. saying it is the best travel company with the home away acquistiton. also above 200d
bwcarnation1: $EXPE up 4.6% in v.s. (8%) wanted to add but didn't expect it would go up so much today being just below 200d...will wait till monday to see what happens with market
traderbren: $EXPE - downgraded to sell. Not sure whether its a short here, but will be watching...for now.
BocaRick: @traderbren $EXPE #Stiefel downgraded with a PT 95, lots of downside if it falls, watching
ernie_moore: @traderbren $EXPE Yeah, after Dan flashed the chart over the weekend, I was looking at a possible shorting opportunity also.
sonisim: $EXPE.,$ELLI Anyone following . stock looks good to go, but i keep thinking these two will have pullback after earnings spike like FB... Any feedback would be appreciated..
PhilHarmonic: @sonisim $EXPE $ELLI I feel that these two stocks, if their earnings and guidance is as good as Facebook's, will move in the same direction as the SP-500.
sonisim: @PhilHarmonic $EXPE $ELLI sent reply directly to your email... thanks for your response, i was hoping to go long on these two stocks,,but if i am understanding your point of view, i should still be on the side lines.... until we see more clarity..
Bridget: $EXPE $PCLN $TRIP all having a nice up day. The question is, buy or sell into this strength?
grcjr: @Bridget $EXPE $PCLN $TRIP - same question on stocks that are down this morning. I believe we are not done wrestling with Europe, China, Oil, The Fed, etc. so my bias is generally down.
Hackberry: @Bridget $EXPE $PCLN $TRIP As you said earlier on $tsla, a trailing stop is a great thing when one can't decide and want to stay out of trouble.
bwcarnation1: $EXPE after hitting ah low of 82 now above $104
traderbren: #AH's Badlands -- some wild rides in the AH badlands. $TWTR, $TSLA, $WFM, $ORLY, $SKX, $EXPE
bwcarnation1: $EXPE up 16.88% AH on earnings. was going to add to position today till I realized E tonite...oh well I'm happy it's up that's for sure
pacmentor: It's interesting that futures are down a fair bit despite strong after-hours moves in $TSLA, $EXPE and $CSCO - a sure sign of a bear market!
traderbren: @judysteiner - they all did the typical zigzag in AH, but found buyers to move higher. $AMZN reported a huge buyback, so we'll see whether it can push above $500. $WFM initially traded off, but bounced, not sure what transpired in the conf call. $TSLA traded off big, but then popped and never looked back. The shorts will be scrambling tomorrow. $EXPE also traded off initially, but then popped and held. Based on dreaded OIL, we'll see whether there's any strength tomorrow.
drmike54: @pacmentor $TSLA $EXPE $CSCO The behavior of this market this afternoon was the behavior of a bear market. The inability of this market to generate even a 'dead cat bounce' is scary......
Bridget: $EXPE about to hit a new low for this year. Weekly chart is ugly.
traderbren: @Bridget $EXPE - Goldman downgraded the group.
Trixie: @Bridget $EXPE most of that Leisure group from idb looks pretty rough.. the cruise lines are another group that looks to be taking on water pretty good. $RCL, $CCL, $NCLH. $SIX seems to be holing the 200ma and $WYNN looks like it might be in the process of some kind of base down here.. Seems to have attracted a lot of volume down here.. Could those 2 lows around the 50ma be the start of a double bottom.. Or do we need another bounce at 50 or just around there to scare those who thought it was a double bottom out.. I know a move over 75ish would tell us we'd be moving higher on this one
1winkie:
$AXP, $CAT, $EXPE, $GS, $JPM, $HD, $PYPL, $TWTR, $WFM

Stock market Bulls are aware that this market can readily fall another 10% or more in the next few weeks.

Below are Tuesday's leading analysts upgrades, downgrades and initiations from to ...
DAN: @1winkie $AXP $CAT $EXPE $GS $JPM $HD $PYPL $TWTR $WFM Great post, 1winkie. Thanks for writing that! :-)
Bridget: $BMY and $EXPE breaking below yesterday's lows
dkoran: @Bridget $BMY $EXPE I have a stop at 113.20 on $EXPE after playing for a bounce. Not working as you can see.
dkoran: @Jorma $UVXY $XIV $UVXY out at 39.12 from 38. looking to get back in later. Also had sold some Jan 46 calls from yesterday and BTC earlier this am when $UVXY was down for about a 40% gain . Would have been a good day if not for trying to scalp some $EXPE which i got stopped out for a nice $3 loss on 200 shares.
bwcarnation1: $EXPE added small to position on this move above 50d
jltrader1: Annual changes to Nasdaq-100 become effective on Monday morning Dec 21 $QQQ : Added: $CTRP, $ENDP, $EXPE, $MXIM, $NCLH, $TMUS $ULTA. Removed: $CHRW, $EXPD, $GMCR, $GRMN, $SPLS, $VIP $WYNN.
lasastre: $EXPE I do not believe that there are any fundamental changes in this business. I bought to Open the Jan. 16 call at the entry point of $109
BocaRick: #BAGEL Mark Maheney RBC Capital, 5 best internet companies for 2016 $BABA, $AMZN, $GOOGL, $EXPE, and $LNKD. Still likes $FB, but not in top 5.
Bridget: @BocaRick $BABA $AMZN $GOOGL $EXPE $LNKD $FB #BAGEL I think putting $LNKD above $FB is absurd.
BocaRick: @Bridget $BABA $AMZN $GOOGL $EXPE $LNKD $FB #BAGEL Cramer has FANG, he now owns BAGEL?
Visit the Trading Forum to join in the discussion.
| | |
| --- | --- |
| Stock Price | $USD 130.64 |
| Change | 0.03% |
| Volume | 1,616,350 |
Expedia Inc is an online travel company. The Company offers holiday packages, rental cars, cruises, as well as destination services and activities. Its business segments are Leisure and Egencia.
Request Video of EXPE
Already a member?
Sign in here.
Earnings
February 8th, 2018 - 2017 Q4 Earnings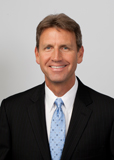 Dan Fitzpatrick
Stock Market Mentor gives you EVERYTHING you need to succeed in the market; all in one place. How easy is that? Dan Fitzpatrick and his elite community of traders share trading ideas, strategies and much more. Dan Fitzpatrick--a world class Technical Analyst, trading coach and regular CNBC contributor--gives you access to all of this with a 14 day FREE membership. Get started TODAY and start trading better TOMORROW with the following premium content:
Nightly video Strategy Sessions with a game plan for tomorrow
Got a stock you want Dan to look at? Just ask.
Patent pending video alerts instantly delivered to you when one of Dan's trading signals is triggered. This is not your typical price alert. This is a short video explaining the action you need to take to make money. No more "Woulda, coulda, shoulda"
Access to over 53,000 stock analysis videos
Access an ever expanding library (53,000) of educational videos that will save you time and make you money
Join a team of friends and traders that have one thing in common; a burning desire to succeed.

Become a Member Today!
Gain immediate access to all our exclusive articles, features, how-to's, discussion group and much more...
Satisfaction Guaranteed!
Your Stock Market Mentor membership comes with a 14 day, no questions asked, 100% money back guarantee!