Facebook Inc. (NASDAQ:FB)
Bands Volume 200 SMA 50 SMA 20 SMA Videos Alerts Articles Events

grcjr: $FB getting a bounce
Robert1965: $FB Looking at this it looks like it is finally moving up, Looking to add small, any opinions
jeffslm: @Robert1965 $FB - I added on Friday. Maybe make back some of the NVDA profits that I left on the table...
Ajax4Hire: $FB - Facebook Sold-to-Open $185 calls for $1.09; Ready to let my shares of $FB-Facebook go to someone else for $186.09. This _feels_ premature, should hold onto $FB-Facebook but I am ready to take profits and move on.
vfr777: $FB getting close to filling the gap around $186 and resistance around $188.80. Reporting 1/31 AH.
rachel: ...
5. $FB – looking for $190 this week. Maybe tomorrow. Not much move for stock, but good profits for call options.
6. $AMZN – flag pattern. This is the start of Phase 3. $1340 is resistance.
7. $OLED – after a 15% move off $180, ...
shoredriver: @rachel $NFLX $DJT $ARCB $YRCW $NAV $SPX $DJI $IWM $MDY $NDX $DJUSBK $XLK $XLE $OIH $XOP $DVN $CRZO $SM $OKE $FB $AMZN $OLED $BLUE $CELG $JUNO $COHR $CTRL $SEE $HD $TREX $HTHT $POOL $LULU $PYPL $MU $VAC $CMG $AXP Seriously, nobody provides detailed notes at the SMM shop like you....thanks....again....
optionswealth: @ROSEY $DJI $BABA $FB $CBOE #MarketDirection #BudgetWars Thank you, Rosey. Feeling better today.
vfr777: $FB above the 20day moving
optionswealth: @champ $DJI #MarketDirection #BudgetWars Well, Iightened up on my position in $BABA today because it just wasn't acting well going into this weekend. Probably on another day I wouldn't have done that, but I also found out my 94 year old mother has squamous cell cancer that will need radiation. She's in a lot of pain and I'm not sure she will allow it. My strength was gone. It's amazing how emotions affect our trading decisions. I left my other positions the same. I have $BABA as a call, $FB as calls, and $CBOE as calls. $CBOE is outdoing all of them. It's been a good year so far. I'm happy it was strong into the close. I was already done for the day.
ROSEY: @optionswealth $DJI $BABA $FB $CBOE #MarketDirection #BudgetWars So sorry to hear about your Mom. Prayers. Stay strong.
ginice: @issues $FB Yes, it's easy to hold as long term, and mine is really long term. Been in since July 2013.
olveoyl: @ginice $FB Oh my! I hope you are doing well! I think of you often!
ginice: @olveoyl $FB Hey girly-girl! I keep looking for you in the forum, ha! You are so good at finding good stocks at the right time, for us longer term traders. I miss you too and hope everything is good. Have you tried any recreational Brownies yet? LOL!
olveoyl: @ginice $FB LOL maybe one day ;)
traderbren: $FB - back above the 50dma and getting a bid.
Ernest: $FB Face book is at the 50 dma , is anybody inclined to bottom feed for the long haul, or should we wait a little longer ?
bRobert: @Ernest $FB What's your time frame? If no position buy in scales. Or wait for green candle/ butcher block to trade off of. Multi year Long term holder.
AlexH: @Ernest $FB you probably meant 100 dma, yes i started a position here
Ernest: @bRobert $FB Thank you Robert
Ernest: @AlexH $FB Yes' I stand corrected @100dma
cmaxwel1: @Ernest $FB (Sold at open)
ginice: $FB - If $FB doesn't hold the 20 wk sma, it could fall closer to the 50 wk sma to 160ish.... what a gift that would be. Long term for me, shorter term ..... I'll let someone smarter than me figure that out. Ha! Trade safe.
issues: @ginice $FB nice picture. We still hold 3/4 position in FB as a LTH.
Squid: $FB Down $8 pre market. Cannot find any news for the dip. 3.1 mil shares traded today.
Danzguy: @Squid $FB Facebook will deprioritize posts from publishers and businesses, risking their ad-related revenue. Important: This means Facebook will deprioritize posts from publishers and businesses, risking their ad-related revenue.
Squid: @Danzguy $FB Thanks for reply.
debeers: $FB-less eyes on the popups mean less biz for advertisers .Danzguy nailed it! Will be interesting to see what the "spin" looks like today. Shariah Muslims are in the streets already with placards and believe they are being discriminated against. Hard for me to believe that if you set yourself the chief occupation of blowing people, schools and hospitals up, folks just don't like you and Facebook's hand was forced. FD--NP
Danzguy: @debeers $FB Very well said, my friend! It's a crazy, mixed up, jumbled up world!
rck89: @debeers $FB I'm really not much of a $FB user, but these new measures certainly beat increased government intervention to which the company was heading. Hopefully, this new "family values" strategy will give the company some very needed breathing room. Now on to earnings!
optionswealth: $FB I'm sure others in the forum hold FB. With the news it has fallen $10 in the premarket. I would like input on how others would trade this. Typically if there is such a thing, with it so far extended will we get a bounce up or a continued down move. Some of you are experienced with market open moves.
optionswealth: $FB is down 10 in the premarket on Zuck news of lower participation. Those of you who trade big moves on the open, with this size move will it revert up some or should I sell on the open.
coldevinc: @debeers $FB Yup!!!! More free family is less advertising money. Average age of a face booker is 68. And about 5000 users die each day. That is their demographics. It is the platform of grandparents. The media that is growing is Twitter, SnapChat and Instagram. Facebook has peaked.
dngrisk: @optionswealth $FB If a long term hold, I wouldn't sell on the open. PM is around 177.50 RHRN, so above the 20ma on the weekly chart. If a short term trade, I'd still wait at least to see if it bounces, though it will slice through the 50 and 3rd pivot point if opens around $177.50. Give it a "59 Minute" trade approach and see if it holds the initial 5 minute (or one minute if you've got an ichy tigger finger). NP, so just spit balling here.
debeers: @optionswealth $FB -I think that the weak hands will sell it down to 170-171.
Danzguy: @optionswealth $FB I'm probably the last person that should offer advice but I do have an opinion since I am long this; I expect there may be further selling into the open and a bounce. I may buy the dip (reduce my cost basis) and sell the bounce. If this is misguided I'm open to alternative opinions. Cheers
debeers: @coldevinc $FB -Poor Zuck! He'll have to scout around awhile to steal someone else's ideas, huh?
shoredriver: @optionswealth $FB Buy more would be a better move than sell....
traderbren: @bRobert $DPZ -- thanks for your target. By the way, are you seeing any option oppty on $FB this morning?
coldevinc: @debeers $FB oooooooooooooooooooooo that was good
bRobert: @traderbren $DPZ $FB I like the setup going in to earnings. I think this is another opportunity. They have many levers to pull to generate $$$ The stock was at a high. Coming in a bit on run up to earnings healthy. I'm long via leap calls and call spreads. Not worried.
optionswealth: $FB Thanks to all those who replied this morning even when I couldn't see posts, the replies to mine were coming on my iPhone. Ok, the support was tremendous. I thought about 59 minute trader but I don't usually trade those and you gave me the confidence to pull out those memories and use them. This drop has me down about $50 but all my unrealized gains vanished with Zucks comments. Rats. That's why it's trading and not money harvesting. It was a nice position, wouldn't you know. Thanks to all. Oh, nothing about getting SMM to work helped, not even a restart, then as suggested, I cleared the cookies and here I am.
shoredriver: @optionswealth $FB all that angst for 50 bucks......
Danzguy: @optionswealth $FB I know that must be frustrating. From your comment I surmise you sold? There seems to be some buyers out there... cheers
optionswealth: @Danzguy $FB No, I didn't sell. It held within my allowable limit for a loss on a new position and this is like a new position now, at least until I see what it is going to do with this news. It is holding its own today so I'm still in. Down $50 of real money after that drop is actually nothing. Now with all the weak hands out, lets see what it does. You can tell I was in at a good buy point previously.
dcphinney: @optionswealth $FB Was overextended for what analysts consider to be a slow year for stock as company spends more on capex. Been holding since $22. Been nervous about it ever since mainstream has been flogging it as a buy.
optionswealth: @dcphinney $FB Zucks comments were about less usage. I put a trailing stop on it that was rather tight because I had gains I didn't want even a small pullback to take away. What I need are affirmations on luck. LOL (and please guys, don't get serious about that particular comment) I'm just poking fun at myself.
issues: Is the market a full day on Mon? I see earnings for TU $INFO $C Today I added to $FB on this drop and bought $XNET.
optionswealth: $FB Here's a clip on $FB news. https://tinyurl.com/yax63lbk
optionswealth: $FB I did sell my FB since I was only slightly in the red and it seemed to want to go lower on the day. I'll wait for it to settle out before buying back again. Sometimes as Dan says there's a lot of pain in the chart, yet sometimes, the market buys it up on this kind of dip. I may miss some upside I had before but to me this was a new trade acting badly still. Out for now. Losing those unrealized gains makes me nervous. I was trying to be that longer term holder with trailing stops. I'll still do that, but in this case, it didn't work. I feel like I should have taken the profit. I almost did yesterday for some reason and talked myself out of it.
dcphinney: @optionswealth $FB No rush.
optionswealth: $FB $NFLX These may have given us all the pullback we are going to get. I may be early saying this with FB but next target $FB is ~196 but I think it is being pulled toward 200 and the next target on $NFLX is ~233
optionswealth: @Forexpro #E-MiniFutures Thanks Forexpro. Your post gave me the confidence to get back into a position that I was out of yesterday, even though I believed $NFLX was going higher into earnings. I didn't want to hold on for a deep pullback even if a pullback had begun. So just after it hit the opening low this morning with a reminder as I bought it back saying if I'm wrong I can always get out for a small loss. I wasn't wrong and I also held $FB as it pulled back after the experience of $NFLX deeper pullback yesterday. I could see that the $FB pullback wasn't going to go as low. Again Thanks.
ROSEY: @optionswealth $FB $NFLX Thanks for this and also the chart.
optionswealth: @ROSEY $FB $NFLX Your welcome. I sold $NFLX yesterday when it bounced then turned after that deep pullback. I got back in this morning shortly after the market opened when it turned green after those first 3 1min opening bars. $FB didn't pullback quite so hard. I also hope your in $CBOE its just the gift that keeps on giving a little most days.
bRobert: $BABA $BIDU $FB Added to all on sale. Long leap calls.
Alexander: @bRobert $CAR Robert, In my opinion $CAR should be a "contractor" category - not employee, since this is not steady growth stock like $FB or $BA
bRobert: $FB flag. Little throwback bought. They have a lot of levers to pull to maintain their strong revenue growth. Earnings 1/31 A run up would be expected. after such a long sideways consolidation. Long leap calls/spreads
bRobert: @Alexander $CAR $FB $BA A rose by any other name is still a profit generating machine. I'm perfectly fine giving you the naming rights. ;)
bRobert: $FB WEEKLY breakout ADX>20. Target 1 $197+
optionswealth: @ROSEY $NDX $SPX #HistoricalMovement Look at $NFLX $HD $CBOE$FB on the seasonality chart. Set the time frame to 8 weeks. You will like what you see. Look at the dollars historically that these stocks gain at this time of year. Then use options if you do those, with stops to take advantage of the move.
optionswealth: #HistoricalMovement Look at $NFLX $HD $CBOE $FB on the seasonality chart. Set the time frame to 8 weeks. You will like what you see. Look at the dollars historically that these stocks gain at this time of year. Seasonality is a free service. Free service: https://financhill.com
optionswealth: $CBOE $FB $NFLX $SQ Current positions $CBOE Mar 130 Calls in @ 4.13 stop @ 3.00 E - 2/09 new position. Due to the bounce off the 50 dsma and the pop out of a volatility squeeze and the MACD just now moving up and at the 0 line, I expect this this po ...
bRobert: $FB Nice 15min chart. Squeeze/pop . rinse repeat . many times . Not done. Target $200+ . Long leap calls and call spreads
bRobert: $FB
Dan, I think you're missing the point on FB. You discuss it like a trading stock when it really is a phenomenal HOLDING stock. The weekly /monthly charts bear this out. It has outperformed the market by a large margin fo MANY years. It ...
jeffslm: @bRobert $FB - bRobert you are definitely not alone in this view.
bRobert: Stocks to watch with upside mojo $ESPR $VRTX $NTES $DPZ $LOW $BIIB $STZ $YY $CVGI $GM $SLCA $FB $BABA $CAR $ULTA VRTX $169+ DPZ $210 LOW $105 (HD works) BIIB $350 NTES $450 BIDU $270 $370 YY $140 CVGI $18 GM $50 FB $200 SLCA $42 $50 $BABA $200 (AABA also) CAR $62 (HTZ works) ULTA $270 STZ Looking for opportunity on pullback post earnings add on pullbacks
traderbren: @bRobert $ESPR $VRTX $NTES $DPZ $LOW $BIIB $STZ $YY $CVGI $GM $SLCA $FB $BABA $CAR - looks like we'll have that oppty in $STZ.
bRobert: $BABA $FB Will people find these more appealing at $200? Going higher . Good long term employees. Not just fair weather friends. Don't overthink it. Sideways consolidation was preparation.
optionswealth: @bRobert $BABA $FB I'm long $FB with Mar options.
bRobert: $FB WEEKLY breakout ADX >20 Long leap calls /spreads
bRobert: @optionswealth $BABA $FB At least one more brave soul is willing to invest in these fly by night companies. ;)
bRobert: $BABA $FB Sale over on 50% growers. You buy these when they give you the opportunity. Sideways consolidation/rest. Better than 20 points later.
optionswealth: $FB $NFLX These have moved up the last two days. Earnings are both near the end of Jan. so we may get an earnings run here. Take a look. I have an options position in both, NFLX yesterday and FB this morning first thing.
bRobert: $FB ADX MACD cross. nh Long leap calls and call spreads. One of my horseman for many years. Great employee.
ROSEY: @bRobert@Optionswealth@ALL $FB Thanks, Bob I also love Google's U tube. Recently looked up " How to play the harmonica" for my GreatGrandSon. Also found Darci Lynne, ventriloquist, 12 yrs old , to show family. She will put a smile on my face. Amazing. Thanks, Google.
JJJ: @optionswealth $FB $NFLX ....I agree...dont count them out
bRobert: $FB Another "loser" catching a bid. I guess it will be more popular over $200 Long leap calls
bRobert: $FB MACD cross ADX next. Weekly squeeze Long leap calls
rachel: ...
$FB – better to be in QQQ. Note relative strength in FANG stocks.
1. $AAPL – all of these are under buying pressure...but nothing truly breaking out.
2. $AMZN
3. $NFLX
4. $GOOGL
5. $JD – Very short, 2-week base. Sher mentioned th ...
Forexpro: ...
"The nice thing about the end of the year is that you don't have to use any square roots to figure out how many standard devs a stock or index has moved in 2017. Because volatility is an annual number, I just look at the IV at the end of ...
Ajax4Hire: ...
Automotive construction($GM), Oil distribution($XOM), Steel Production($X), Computer Manufacture($IBM), Computer software($MSFT), Internet Search($GOOGL), Social Media($FB)
Winners were NOT the first.
The initial leader, developer of a new technolog ...
rck89: @Ajax4Hire $LTEA $GM $XOM $X $IBM $MSFT $GOOGL $FB Mmm? Can you suggest a good "primer" (link, website, etc) on blockchain technology?
Ajax4Hire: @rck89 $LTEA $GM $XOM $X $IBM $MSFT $GOOGL $FB
I think here Google($GOOGL) is your friend; try "BlockChain explained";
There are some TED talks, youtube videos and websites that can take you as deep as you want (down into the math, which is ...
DAN: @Ajax4Hire $LTEA $GM $XOM $X $IBM $MSFT $GOOGL $FB Should probably be pronnounces "Their anus". Worst fraud I've seen since enron (leaving Madoff out of it -- that's obvious...but he wasn't publicly traded). And the fraud who started it just got a new round of financing for her next magical trick. Wild eyes strikes again!!
Ajax4Hire: @DAN $LTEA $GM $XOM $X $IBM $MSFT $GOOGL $FB thanks, I needed the laugh; Yes, hope is a powerful thing and many people had and still have hope that Theranos had a very low-cost bio-medical analysis process. We all face our mortality and hope there is a way to extend it and older, more mortal folks have more money to give to the hope that Theranos/Elizabeth Holmes can realize this new revolutionary technology. But as a famous man once said; "Hope is not a strategy."
bRobert: $FB sideways consolidation for 5 + . months. Forgotten power house. Sets up for next leg. Many revenue levers still to pull. Cheap growth. Long leap calls
steve71: $GOOG $FB etc. Interesting tweet @DougKass "High income California and NY investors are motivated to sell winners before year end, and pay state cap gains tax in 2017 while still deductible. Complete reverse of normal incentive. Weakness expected from here on out on winners, not tax loss harvesting." Sounds reasonable and could explain a lot of what we are seeing.
Lou: @steve71 $GOOG $FB - problem is that with state taxes, high income investors get caught up in AMT, so prepaying State taxes this year may be without cash benefit.
Gary: ...
1. $FB – This is flat. Don't bet against it, but it is just wandering out of a brief base.
2. $COST – this is very extended and coming back down. If I owned it, I'd take profits. I wouldn't buy it here – you&rs ...
jeffslm: @bRobert $FB - I could not agree with you more
bRobert: @jeffslm $FB HD and BA have gone up 250% over the last 3 years. CAT DE and many other industrials are also big winners in this industrial bull market. You don't always have to mess around with riskier stocks to get EXCEPTiOANLl returns and a dividend to boot. If you're option savvy the returns are obscene. The metals (XME) are next (weekly squeeze) along with financials.
bRobert: $FB Amazing to me that FB eludes the growth stock list. I guess 30 -40 % revenue and earnings growth doesn't qualify. Shares up 250% last 3 years. Maybe it should get a tutor and work harder. Sometimes what's right in front of your nose. is the hardest to see. Let's also turn our back on BABA now that it's banished. A 40 - 50% /yr grower. I guess it needs a tutor too. When great stocks that rarely give you an opportunity come in, you should start salivating and PREPARE to dine. When it's hovering near $300 next year you'll look back and say "how did I miss that". Horrible weekly/monthly chart? I don't think so. Just a little breather from a 100% + . gain this year.
bRobert: $FB MACD cross . ADX next. Added yest on 50d bounce.
Ajax4Hire: $FB Bought $FB for $179.92; Plan to sell the $182.50 2017-12Dec-22_Fri calls for a little Christmas money before the year end.
DrScience: @Ajax4Hire $FB Stocking Stuffer... I had a long post to help you decide on selling Calls against your stock purchase, but my interweb connection gave me the boot and I lost the post. So, the upshot is this... Selling the short-duration the DEC 22 2017 182.50 Call is more risky given the past two year's Christmas week activity in Facebook -- low volatility, 2.50-3.00 price range, plus weekly volatility squeeze and momentum indicators pointing down. I think you'd be better served to sell the DEC 29 2017 180 Calls @ 2.40ish. That gives you a cost basis below the 50 DMA, and some support in case the sleigh gets tangled up in the Christmas lights, and Santa has to use part of your treat to calm one of the reindeer. You'd be extending the trade a week, and giving up $100 in potential profit, but you might just sleep easier while the commotion on the roof settles out.
Ajax4Hire: @DrScience $FB Much thanks for the analysis, I like that choice and can easily hold for another week.
steve71: $BAC $QQQ $TWTR $FB I'm adding to some positions on this little dip. Hard to believe that Marco Grande won't be somehow persuaded. And his cause is hard to dispute considering the billions we are about to lavish on corporations.
bRobert: $FB ADDED TO TRADING POSITION
bRobert: $FB Low risk leap play JAN 2019 210 - 220 . bull call spread $2.40 . Max return 300% . with 22% move FB over 13 months. Break even 7% move Stop set to risk $1.20 to earn $7.60 .
Visit the Trading Forum to join in the discussion.
| | |
| --- | --- |
| Stock Price | $USD 166.28 |
| Change | -1.08% |
| Volume | 18,914,100 |
Facebook Inc operates a social networking website. The Company's products are Facebook, Instagram, Messenger, WhatsApp, and Oculus. Its products enable people to connect and share through mobile devices and personal computers.
Request Video of FB
Already a member?
Sign in here.
Earnings
April 25th, 2018 - 2018 Q1 Earnings
May 2nd, 2018 - 2018 Q1 Earnings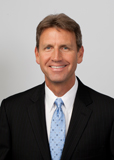 Dan Fitzpatrick
Stock Market Mentor gives you EVERYTHING you need to succeed in the market; all in one place. How easy is that? Dan Fitzpatrick and his elite community of traders share trading ideas, strategies and much more. Dan Fitzpatrick--a world class Technical Analyst, trading coach and regular CNBC contributor--gives you access to all of this with a 14 day FREE membership. Get started TODAY and start trading better TOMORROW with the following premium content:
Nightly video Strategy Sessions with a game plan for tomorrow
Got a stock you want Dan to look at? Just ask.
Patent pending video alerts instantly delivered to you when one of Dan's trading signals is triggered. This is not your typical price alert. This is a short video explaining the action you need to take to make money. No more "Woulda, coulda, shoulda"
Access to over 55,100 stock analysis videos
Access an ever expanding library (55,100) of educational videos that will save you time and make you money
Join a team of friends and traders that have one thing in common; a burning desire to succeed.

Become a Member Today!
Gain immediate access to all our exclusive articles, features, how-to's, discussion group and much more...
Satisfaction Guaranteed!
Your Stock Market Mentor membership comes with a 14 day, no questions asked, 100% money back guarantee!