Facebook Inc. (NASDAQ:FB)
Bands Volume 200 SMA 50 SMA 20 SMA Videos Alerts Articles Events

sagsworth: @Dan $aapl,$fb time to bail❓
DAN: @sagsworth $aapl $fb Depends on your timeframe, but I wouldn't sell either right now because they appear to be done for the day. Likely to stabilize from here. But if they break to new lows today, you should consider at least lightening up.
DAN: @sagsworth $aapl $fb $AAPL I don't like AAPL at all. I think this latest roll out has been a complete embarrassment for them. They release the iPhone 8, with the only real distinguishing factor being a higher resolution camera for all the selfies ...
rck89: @DAN $aapl $fb $AAPL $FB Wow! So tell us how you really feel about $AAPL? LOL
bRobert: $FB Retest breakout area.Very Healthy. Makes for safer secondary entries when confirmed.
DAN: @rck89 $aapl $fb $AAPL $FB It's just been a comedy of errors. I'm a customer. I really wanted to buy the latest iteration of the iWatch. Need a good "sleep" app to track the little sleep that I do get. But given the various problems the ...
StockMarketMentor: A Price Alert has been triggered for $FB Facebook Inc.. Click here to view associated video clip: http://stockmarketmentor.com/stockanalysis.html?ticker=FB&clip=91954
Forexpro: Re: ToS, Oil Good Morning, Friends, ToS added some features over the weekend; the most meaningful, to me, is an improvement in implied vol charts. In past iterations, only daily numbers were produced; now, supposedly, the output will conform to the timeframe of the chart, e.g. an hourly chart will generate hourly implied vol readings. Pretty handy, if the results are accurate. I've attached an hourly chart of $FB, with the indicator. On the oil front, the FT obsrrves: :Crude oil was the standout mover in early Monday trading as conflict between Iraqi and Kurdish forces broke out south of the oil-rich city of Kirkuk. Energy stocks in Europe and Asia climbed." It's always something. Best of luck today!
bRobert: $FB top of range . Stops raised on partial
Gary: ...
$FB -- $175 resistance. Wouldn't buy until high volume move above $175.
$KEM – still going.
$HTHT – strong uptrend along 50-day MA. Volume picked up in August. Very steep run now, but active and focused traders can buy near 20-day ...
mainesurf: #videos is there a way to search the SMM site and pull up the videos that a certain ticker was discussed in? For example, I want to pull up the last couple videos where $FB was discussed.
geotheo: @mainesurf $FB #videos http://stockmarketmentor.com/stockanalysis.html --- Go there and type in your symbol
mainesurf: @geotheo $FB #videos Thanks, I knew there had to be a way, I was just using the wrong search.
Gary: ...
1. $FB – failed at $175. Still rangebound, but not a catalyst for higher market activity.
2. $AMZN – failed at 1,000. Like FB – at the top of a sideways ranging channel.
3. $AAPL – not seeing any reason to own this. Batter ...
traderbren: $FB - seeing a bid in the face of some bashing even from Cramer.
traderbren: $FB -- getting traction here.
bRobert: $FB if takes out $172+ . area, it can run to $180. Not much fib resistance on daily chart . Stop $168
bsafriet: $FB $AMZN $AAPL $NFLX $GOOGL All the FAANG stocks sold off today, But somehow the $QQQ managed a small gain. Emphasizes that the action is in the small caps.
bRobert: $FB Move above the 50d and Fib resistance 170.6. Pretty Bullish. Opens up POSSIBILITY of run to 180. Long leap calls
sierramp: Does the movement of $FB in the last two days look like a Bull trap? I am suspect of the break lower after two months of consolidation.
tigerjohn8: @sierramp $FB I don't know, it could be. I'm keeping a pretty tight stop on it.
bRobert: @sierramp $FB It might be. 50d has been violated before. Is it resistance this time? Only know after the fact. Adjust your risk.
SMMReif82: $FB $AMZN, $AAPL, $NFLX $NVDA $GOOG Any comment on FAANNG? All rallied today on lower volume than the last two days except GOOG, which had higher volume.
Mpower27: @SMMReif82 $FB $AMZN $AAPL $NFLX $NVDA $GOOG off the cuff, these had been selling off for the previous few days. I would of expected a bounce at some point.
Vehid: ...
2) Click on chain icon to identify tickers($FB) and hashtags(#Oil). Then hovering on tickers by mouse shows 3 month chart similar to SMM. Clicking on tickers and hashtags opens a popup showing all your notes related to that ticker or hash tags.
3) C ...
Bridget: $FB has broken below the 50dMA and getting close to the previous low at $165
Amykris: Does anyone know what's going on with $FB? Is this Zuck selling shares to fund is presidential run in 2020? Lol
PhilHarmonic: @Amykris $FB It's the Russia thing.
captron: $NVDA $FB $OLED Just took a look at my long term portfolio. Ouch! Then I looked at the IBD50. Only 12 are green. Don't feel so bad now.
DAN: The weak open has accelerated to the downside though we could see a snapback today. As noted this morning, all of the "FAANNG" stocks are selling today. If only one or 2 were selling, it wouldn't mean much. We've seen it before. But whe ...
Vehid: average volume/today so far $GOOGL 1.3M/1M=1.3 $NVDA 12M/15M=0.8 $NFLX 5.6M/5.4M=1 $AAPL 27M/32M=0.84 $AMZN 2.88M/2.9M=1 $FB 24M/12M=2
Gary: ...
COTD: $FB -- __ ways to see this is going lower.
1. 50-day MA at $169
2. S1 -- $169.
3. Last low - $165. Converts all base buyers into losing trades.
4. $MACD/Momentum – already showing weakness.
5. Volume – heavy at open. Different t ...
champ: @jan2138 $APPL $FB --- Yes, $AAPL....I don't know why I do that.... but I do it all the time...Thanks.
jan2138: @champ $APPL $FB $AAPL I did that many times when I was long quite a bit ago.
champ: $APPL @ $153.73...is down another $2.38 RHRN and I'm still holding my short position....for now. $FB is also down but only a little.
jan2138: @champ $APPL $FB Is that AAPL by any chance=:+))
Forexpro: @champ $APPL $FB Thanks, Champ, The NYT noted two minutes ago that $FB has announced that it has submitted 3,000 Russia-linked ads to congressional committees investigating election interference. I'm agnostic as to what the fallout from this will ultimately amount to, but it likely isn't great news. All the best!
DavidM: @Forexpro $FB Cannot be good, but it certainly can't be a surprise either. Of course, it was about 10 minutes after I rolled up the put side of an iron condor.
Aragorn: $FB I think this is trying to make a move higher I am long Oct 167.50 calls
DrScience: @Aragorn $FB I'm with you Jay. I think another run at $175 will crack this time. Note that this morning somebody swept up the OCT 6 2017 172.50 Puts @ 3.26, on the bid. Hmmm.... Search warrants for everybody. Film at 11:00! :-O
geothrills: @Aragorn $FB Was looking good to me, picked up Jan $170's.
DAN: $NDX $AMZN $AAPL $FB $GOOGL -- all the leaders (except $NFLX) are weak today. When the "leaders" stop leading...it can be a big problem. I'm not "predicting" a rollover in the market. But I am actually cutting down some of the ...
bRobert: $FB Setting up for touch and go with 50d. Long Leap calls
ATX17: $aprn I know this IPO has been garbage since day 1...but the chart looks like it has good consolidation and a Bollinger band squeeze. $FB is it holding or reversing?
stevef214: $FB Trying again to BO now above $173. Will it hold? I added on Fri and planned to start trading around a core position but will watch the rest of today's movement to decide whether to just hold or trade it.
bRobert: @stevef214 $FB What's your time frame?
Argyle: $FB Anyone looking at $FB? Steady climb today. Not necessarily a new high, but on it's way.
bRobert: @Argyle $FB 5 min chart bullish
Wykeman: @Argyle $FB I own $FB in long term account and trade around it. I buy call options when it pulls back. This is my largest position. IMO it goes to $180 before earnings in just under 7 weeks. Not straight to $180 but gets there. I think it doubles in 3-5 years. 2billion with a B monthly active users and growing! There are 320million people in the us. Yet to monetize whatsapp ,over 1 billion users or messenger or instagram.
bRobert: $FB $AAPL Nice reversal off lows. Long calls/leaps
Wykeman: $nflx and $FB lookin good
bwcarnation1: @Wykeman $nflx $FB just looking at $NFLX...considering starting a position by end of day. are you in either one?
Wykeman: @bwcarnation1 $nflx $FB $NFLX hello, i own $FB in my long term account. But also trade around it. IMO it hits $180 before earnings in 7 weeks. Not straight up, but gets there. Currently NP in $NFLX.
DrScience: $FB hitting resistance at $172, but trying to break from a 3-week volatility squeeze.
DAN: @DrScience $FB See it. It does look like it's under accumulation. Light volume on Friday isn't really a concern since it was preceding a 3 day holiday. Though it is worth noting.
bRobert: $FB Next Fibonacci target $178. Not a straight line. Negated if drops below $164 - 5 area fib support. Would use tighter stops however if shorter term trade.
Wykeman: $fb just popped up
stevef214: $FB Moving up. BTO OCT $170 calls for $5.35
bRobert: $FB Cleared some Fibonacci hurdles around $171.50. If holds, next extension target is $178+ . (1.272)
mharps: $FB took starter in Nov 175 calls and it 's moving well-hoping for a run on earnings anticipation
issues: @mharps $FB thanks for the reminder. I added 1/2 position. Earnings are not until Halloween 10/31. Let's hope the ghosts don't appear on FB.
issues: @stevef214 $FB added 1/2 position. Thanks!
JJT1: $FB $JNJ It looked as though $FB was gonna breakdown out of squeeze but good green candle today says no. No position. $JNJ similar situation/chart, although choppier, and still unsure but have Sept 130 calls.
DrScience: ...
$FB in a downward channel and pulling back to test pre-earnings high. Weakness could accelerate volatility squeeze expansion to the downside; 50 DMA support at $162, then $155. Resistance at $170 needs to break for further upside potential to $175. ...
audrina0904: @DAN $SNAP - Last night while prepping for Game of Thrones...$FB filter for GOT came up on my phone and solidified my mental block about owning $SNAP. Now $FB is a fully competing camera company!!! LOL
DAN: @audrina0904 $SNAP $FB Doesn't surprise me. Zuckerberg is creative...and not hesitant to copy technology. That's not a bad or illegal thing -- but it's what he does the best.
Forexpro: Re: Markets Hi, Friends, The E-mini futures, which had been in a downtrend for the day following the news that the business advisory councils are being disbanded, bounced back on the release of the FOMC minutes, but not sufficiently to reverse back into an uptrend. They are now fairly sharply lower. I made an ill-fated purchase of $ZION this morning, along with, thankfully, short calls. I have now exited that trade for a small loss; ditto a net long position in $FB, while taking nice profits in $XME and a tiny gain in $PYPL. Waiting for the smoke to clear once again. Here's hoping that your day is going well. Let's not risk Dollars to make nickels. All the best!
DAN: $AAPL $AMZN $FB $XLF etc...note that a lot of stocks are hitting their prior highs and failing to break through. This is to be expected. Careful about getting sucked in at the top because you think everything is OK. Kim Jong Fat isn't going to bomb Guam, but that's not enough to push equities to new highs. There is still plenty of supply. By the sparse presence in the forum, it's apparent that folks aren't really trading this...and that's not a bad thing. --Dan
bRobert: $FB Strong Fib support in the 166 area. Possible Fib extensions to $172 and $177 . Long calls/leaps
ROSEY: @DAN $AAPL $AMZN $FB $XLF Thanks : )
DAN: Good morning. Futures are down this morning as the North Korean situation starts to matter. I haven't been positive on gold because I just haven't seen much movement. However, it's starting to perk up, so I think it's worth mentioning. A move abo ...
Hank1: $SPXL $BABA $V $CURE $LABU $BA $TECL $FB ... sold down these positions (80 to 100%) to raise cash and protect profits. Now is not the time for being Nacho Libre. Raising stops on aerospace and defense stocks. 60% cash in my trading account and I'm wondering if its too low. In any case, looking at this pull back as another potential opportunity.
JBed: @Hank1 $SPXL $BABA $V $CURE $LABU $BA $TECL $FB I'm 75% cash, don't think it's too low. The geopolitical situation is too uncertain.
ROSEY: @DAN $GLD $MDY $IWM $FB $AMZN $NFLX $GOOGL $AAPL $NVDA $AAOI $PI $LOGM The comments in the A.M. are so helpful in direction of the day and then the nighttime videos help so much also, but you already knew that. Thanks Dan.
DAN: @ROSEY $GLD $MDY $IWM $FB $AMZN $NFLX $GOOGL $AAPL $NVDA $AAOI $PI $LOGM Hey Rosey. Thanks very much for the great feedback. I'm glad the combo is working for you! 8-)
DAN: Good morning. It's not a big surprise that the market is set to open higher this morning. Why isn't it a surprise? Well, because the market is open today; and that's what the market does. And we need to run with the bulls while the bulls are runn ...
Geewhiz: @DAN $FB $AMZN $AAPL $NFLX $GOOGL $BA $GS $MCD $UNH $CSCO $KO $VZ Digging deeper into the diamond mind. $FFWM BTO @ 17.35 Thank you for the not so crowded trade area.
bRobert: $AAPL $FB Adding from position of strength to leap calls in both names. Holding stocks. going higher long term
humble: $FB @DAN I didn't get a chance to view last night's strategy session........was curious DAN if you are still in the SELL/SHORT camp for FB after yesterdays earnings?
DAN: @humble $FB No. I close that short. I made a modest profit, but the stock is just slowly drifting lower and there's always a risk that the stock reverses higher -- like $BIDU is doing.
DAN: ...
If you look at stocks like AAPL, they're popping on earnings...but not holding their gaps. Various stocks like $BA and $ILMN (totally different industries) break out and then keep going. But they are the exceptions, not the rule. And even the hig ...
champ: @DAN $BA $ILMN $BIDU $NFLX $FB ---- I'm not carry very many positions and taking profits on zig-zags and even in my $PXD trade, if they give me their $$$ I'm going to take them...this Market can really chop you up...I agree with everything that you said and Thanks for the heads-up on $VZ this morning and now I expect... that you will comp my next bill.
humble: @DAN Thanks DAN! $FB you mentioned in the strategy session to sell or short this puppy.......Would this be an exception to "hold" over the earnings or are you fading your trade before earnings. This would help me confirm my possible actions.
DAN: @humble $FB I wouldn't short FB over earnings. I can't envision shorting anything over earnings. That's just always a very high risk action to take. I would consider shorting a stock AFTER they reported earnings and if the stock looked like it just hit an exhaustion/capitulation move. But in a bull market like this, you've got to make sure you don't look for big profits on shorts. Rather, I think you are best to keep your goals modest and take profits when you've got 'em.
Bridget: Earnings moves today: $CMI - gap down, broke the trend $RCL - set new high and now consolidating above breakout point $SHOP - same here, holding above $100 $UA - new 52 week low $ETN - pullback to 200dMA $S - strong move after the open $LL - gap and run to new 52 week high. Very extended $CGNX - big gap, inverted hammer on today $APD - squeeze breakout Earnings after close or tomorrow morning: $AAPL $FEYE $GRMN $HLF $PAYC $COHR $XLF looking good, $C new high $ALLY working $FCAU is holding up well while $F and $GM are falling $FB - consolidating for now $IDXX - looks like short set up $MHK - slowly moving higher after earnings
Iceman: #FANG plus others another shot across the bow? $TSLA 323.34 -11.73 $CMG 342.36 -8.14 $AAPL 148.39 -1.11 $NFLX 180.81 -3.23 $FB 169.07 -3.38 $GOOGL 942.85 -15.48 $AMZN 989.15 -30.89
cmaxwel1: @bigbartabs $FB (They hired 40% more staff last year). They are in growth mode still. No position, but have held many times before.
Robert1965: @DAN $FB did close the positions bought in AM in the PM or wait until the open
DAN: @Robert1965 $FB NOt sure what you are asking (you posted after the market opened). I sold into this buying pressure today. I now have a bear call credit spread on FB...though I am keeping it on a tight leash. Market strong...and the strongest stocks are still strong.
bigbartabs: @cmaxwel1 $FB ... I cover all my FANG stocks by buying one ticker... $TQQQ A pretty large position.
billybob_jethro: @derek308 $QQQ $SMH $XLE $ERX $PSX right around 12:15 PM the machines kicked in. Other than $FB tech is dropping like a rock and would not be surprised for this to close at a low.
DAN: The wheels are coming off the wagon today, and I h ave closed all of my long trading positions. The Transports are down 3%...which is a LOT. FedEx ($FDX) and UPS ($UPS) look like they are rushing to make deliveries to Antarctica. (Too late to shor ...
optionswealth: $GOOGL & $NVDA also took their dive at the same time today, after $FB & $NFLX
optionswealth: $FB came with in ~1 of filling the gap from the earnings pop. Wish I thought to sit there and wait for a pop to jump in.
bigbartabs: $FB must have released less than robust earnings. Else just selling the news.
bigbartabs: $FB ... Now looking like $158 was a buying opportunity...
CHOFF: @bigbartabs $FB - reported very good numbers beating on top and bottom line. Market is waiting to hear more in the conf call in 45 mins.
DAN: Good morning. We're looking at a flat open as traders wait for earnings numbers from:

Monday: $HAL, $APC, $ARNC, $HAS, and $GOOGL
Tuesday: $MCD, $GM, $AMGN, $CMG, $CAT, $T
Wednesday: $FB, $F, $WFM, $KO, $BA
Thursday: $UPS, $CMCSA $MA, $TWTR, $VZ an ...
hawk327: $FB Sell to open Aug 170 calls @ 3.20 on portion of my long term. Has had strong run and don't think it will go much higher and hold. Any thoughts?
optionswealth: $NVDA $FB $DHI All opened down but headed up immediately. Watching to see if the coming back to test shows that is a bottom or a continued move down.
Visit the Trading Forum to join in the discussion.
| | |
| --- | --- |
| Stock Price | $USD 181.29 |
| Change | 0.83% |
| Volume | 26,575,900 |
Facebook Inc operates a social networking website. The Company's products are Facebook, Instagram, Messenger, WhatsApp, and Oculus. Its products enable people to connect and share through mobile devices and personal computers.
Request Video of FB
Already a member?
Sign in here.
Earnings
January 31st, 2018 - 2017 Q4 Earnings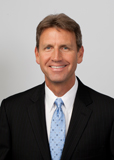 Dan Fitzpatrick
Stock Market Mentor gives you EVERYTHING you need to succeed in the market; all in one place. How easy is that? Dan Fitzpatrick and his elite community of traders share trading ideas, strategies and much more. Dan Fitzpatrick--a world class Technical Analyst, trading coach and regular CNBC contributor--gives you access to all of this with a 14 day FREE membership. Get started TODAY and start trading better TOMORROW with the following premium content:
Nightly video Strategy Sessions with a game plan for tomorrow
Got a stock you want Dan to look at? Just ask.
Patent pending video alerts instantly delivered to you when one of Dan's trading signals is triggered. This is not your typical price alert. This is a short video explaining the action you need to take to make money. No more "Woulda, coulda, shoulda"
Access to over 53,000 stock analysis videos
Access an ever expanding library (53,000) of educational videos that will save you time and make you money
Join a team of friends and traders that have one thing in common; a burning desire to succeed.

Become a Member Today!
Gain immediate access to all our exclusive articles, features, how-to's, discussion group and much more...
Satisfaction Guaranteed!
Your Stock Market Mentor membership comes with a 14 day, no questions asked, 100% money back guarantee!