Facebook Inc. (NASDAQ:FB)
Bands Volume 200 SMA 50 SMA 20 SMA Videos Alerts Articles Events

Bridget: I'm taking off a bit early today to do some christmas shopping. Notes: I'm seeing many good 2017 performers losing steam and starting to pull back. Retail stores are also seeing a bigger pullback today. Breakouts: $BRKS - could not find any news on why $MU - gap and holding on earnings $WATT - short squeeze $FB and $TWTR - continuing to show weakness. I own puts on FB with a stop above $120 Oil: $CVI and $CVRR - Carl Ichan stocks that are getting the Trump bump $MMP - this is looking unstoppable $SUN - this underperformer saw a big reversal today Retail: Stocks are breaking down, I haven't bought puts yet but I would recommend selling into strength if we get a bounce tomorrow. $XRT $WMT $TGT $JWM $DKS IPOs $VSM - turning over $PI - toppy $FRTA - working $KNSL working
Wolf: $FB Is this setting up for a short? Last dip, it touched the lower BB. Long weekly 117 puts @ .42
hawk327: @Gary $YHOO That's why I only communicate through $FB. That way I know my personal information remains private and secure ;-).
bigbartabs: @hawk327 $YHOO $FB ... not to mention fake news at your finger tips. What could be more convenient?
Aragorn: $FB went inside week and up now above he 8 21 and 200 and definitely looking more interesting than it did before today
DrScience: @Aragorn $FB Nice move today and good momentum, holding the 8 EMA on 5-min chart. But, the bigger picture has stock right in the middle of no-man's-land -- congestion -- with the 50 DMA ($123.80) overhead. The Hoodie needs to say something investors can hang their hats on! Long FEB 120/DEC 125 Diagonal Call Spread.
michaelH: $FB Know Dan is negative on this, but todays action looks like its forming a W pattern. Is that a basing pattern that could lead to a break out, or is it just channeling and in the top of the range? Any tech gurus have an opinion on this?
Aragorn: @DrScience $FB not out of trouble yet potential W pattern as mentioned but 100ema and 50 overhead
phgruver: @michaelH $FB For the "W" to work, it's got to clear the middle high with authority, that's about $122.98. Nice move today, but it's got more work to do. (I'm not a guru, I just picked that up from some IBD tutorials a while back....)
orpheusredux: @michaelH $FB @Dan and @Bridget are the experts, but to my eye if it breaks above $124.7 it will look good. Today's action is definitely nothing to sneeze at. I am long via calls spreads and call 'flies (Dec 30).
glens13: @michaelH $FB - Instagram live streaming is a game changer - 50sma daily is up around 124ish. gap fill up around 126ish. lots of Dec OI at 125 calls
PhilHarmonic: @michaelH $FB is a stock you can watch and then take action when it gives you an idea where it is heading. To buy it now would tie up your cash. There are much better charts to buy at this point in time. Of course there is no guarantees in this money game.
DAN: @michaelH $FB Today's action is bullish. Changes the character of the stock, and I'd say that a "double bottom" has occurred at $115. If you are interested in buying FB, this would be a good place to do it...positive price action, and a well-defined support level just 6% below the current price. 8-)
rokey: $FB I have (small) position, my cost at current price here (around 121.5) rode it all the way down to its recent low, I am bewildered, should I keep or sell! any thoughts?
glens13: @rokey $FB - looks like it may pin around the 125 strike this week - hold/add imho
rokey: @glens13 $FB thanks, appreciate yr opinion.
glens13: @rokey $FB - always welcome - good luck - in some weekly 123 calls - may create a spread with the 126's
rokey: @glens13 $FB That is a calendar spread (diagonal) I guess, I was looking at some options strategies, thanks2 :-)
judysteiner: $FB as its riding the 8 eam been a buyer
Gary: ...
6. $FB – Struggling below 200-day MA…and 50-day MA.
7. $AMZN – jailbird. Consolidating…but underperforming by a LOT.
8. $NFLX – bearish quasi-engulfing pattern
9. $GOOGL – top of channel.
10. $AAPL – at r ...
ivan: Is $FB dead money ?
Aragorn: @ivan $FB FB is in conflict, red month green week and day but below the 8ema daily I see it more short han long untilt he 8eama is taken out tot he upside
Henry: @ivan $FB I agree with Aragorn for a short term view. If you are Karen Finnerman with long term view and think the market has got it wrong, then maybe it's a but here. No position for me.
Gary: ...
8. $FB – Not getting many likes.
9. $TWTR – volatility squeeze. Trump effect?
10. $HPE – steady uptrend.
11. $SOXL – good momentum.
12. $XLE – energy steady mover. Higher risk b/c of underlying commodity. Oil.
13. $OI ...
steve71: $NFLX $FB Started a Netflix position yesterday, and added today. Of the FANGs, that chart looks best to me. I am specifically avoiding Facebook because of the pending Snap (formerly Snapchat) IPO. Snap and Facebook are similar, and probably investors will spread their stock buys between the companies. Snap definitely has the momentum, with younger users posting there.
Wolf: $FB Bottom fishing. Started a position @ 15.57, Stop @ 14.42. Weekly 115/114 bear put spread hedge Net debit .30.
Gary: ...
17. $FB – unfriend.
18. $NFLX – sloppy
19. $HPE – working!

20. $CENX – working. Also look at Alcoa (AA)

REQUESTS:
21. $ICE – growing a bit faster than $CME. Good uptrend after a 5:1 split.
22. $SOXL – suppor ...
janner0814: Similarly.... let's look at $FB.... Yes I know the comments re: $FB..... ask yourself..... have you been mentored? If yes continue on.... if you answered "NO." .. stop reading this commentary. 🤔😣 Look at the embedded chart.... Now.... where is $FB being pushed to? Yes, a prior support and #DOUBLEBOTTOM territory. So DON'T jes' forget $FB...WATCH what happens!!! And be a mentored... not just a follower. 😎😉 #QUESTIONSareETERNAL http://tinyurl.com/thinkdifferent1997
PhilHarmonic: $FB An old love that seems to be out of favor.
drmike54: @PhilHarmonic $FB 'An old love that seems to be out of favor'...... doesn't that make her an ex.......????
DAN: $GOOGL $FB $AMZN $NFLX These "FANG" stocks really need to be avoided. They're just under distribution. Don't focus on them now. I took a GOOGL trade this morning via calls. Working really well and quite profitable. Had to leave my office for a short time. Placed some stops at various price levels so that an adverse price move would gradually take me out of the position with either a small profit, or small loss, depending on how the stock moved. I got back to the office. Boom! Completely flat, except for a far out-of-the-money bull put spread, which is profitable. My point: These stocks just aren't friendly right now, and it doesn't pay to spend time with mere acquaintances.
Lavrock: @DAN $GOOGL $FB $AMZN $NFLX - Dan's comments on these stocks reminds me of $AAPL when it lost its luster but many traders had trouble forgetting it.
tradeforfamily: @DAN $GOOGL $FB $AMZN $NFLX Do you suggest getting out even if they are long term hold? thanks
DAN: @tradeforfamily $GOOGL $FB $AMZN $NFLX $AAPL I do. I think there are better long-term holds than the FANG stocks. They are all either testing their 200-day moving averages, or are below their 200-day moving averages. I think a good rule of thumb for long term holds is to insist that the price be above the 200-day moving average. If it dips below that moving average, then you are simply wrong on the direction of the stock. I.e., the current price is lower than the average price over the last 200 days. That's a lonely place to be. Hope that helps. Dan
Aragorn: @janner0814 is that your new nickname? We have a Doc here already LOL. $UVXY no trades I it for me but walked up the 8ema on a 15 all day until t went above the bollingers inside 15 down at top of Bollingers after a slight higher high outside the bollingers the tell to get out. Now inside 15up VXX they are getting a bit scared now Q's just dropped and took $FB back below VWAP. I was short got shaken out should have held
DAN: $TAP $FB -- I suggested this Bear Put Spread on $TAP, which I like a lot. I think it'll work. I am also watching Facebook closely. If the stock starts breaking down below $115, it just might continue to fall for a while. A break of $115 would ind ...
janner0814: @Aragorn $UVXY $FB lol..... yes my buddy & fellow prescient member @DrScience, inspired me to focus on my specialty 😂 "janner is my name & volatility is my game" (& way of life 😁) As you have demonstrated J.... having a #METHOD in trading, allows one to see trends ... well before the UNTRAINED eye. http://i.imgur.com/TRgkX4y.jpg
bigbartabs: @PhilHarmonic $FB ... is it all about the "fake news" issue? Kind of surprising... although tech has been a mess the last couple days.
tradeforfamily: @DAN $GOOGL $FB $AMZN $NFLX $AAPL Thanks yes it help.
Bridget: ...
$FB - breaking down below the 200MA, starting to look like a short set-up
$ESV - nice breakout on high volume. Wait for the pullback before entering
$JNPR - broke through its earnings pop high today, setting higher highs and higher lows. Look to buy ...
traderbren: $GOOGL and $FB seeing a bid this morning.
DrScience: @traderbren $FB $GOOGL Both making Inside day and up through the 20 DMA.
Trixie: @issues $UA $UAA $UAC is $FB supposed to do something similar?
Aragorn: $FB it is so important t know your levels and MA point FB pulled back to the 8ema daily then went nice trade
champ: ...
even better on low volume days....and it has been mostly good for traders.... Friday might be more the same but it could all change...on Monday...but the markets have a lot of new buyers daily....this could even go on for weeks.... if more retail b ...
Robert1965: Looking at $AMBR, $FB, and $FCX, Missed all yesterday, is it too late?
PhilHarmonic: @Robert1965 $AMBR $FB $FCX Dan mentions these stocks in recent strategy sessions. You should follow Dan's advice. Especially good advice from Dan is to take a small position and then add to it later should the stock advance. I had a hard time learning to buy strong stocks as they were continuing to move up. Its a skill that has to be developed over a period of time. Also risk management will help you gain confidence in making purchases.
Robert1965: @PhilHarmonic $AMBR $FB $FCX Purchased $AMBR at 11.51, $FCX $11.81, MPC $48.19, all on the way up except $AMBR, on a dip $11.56-11.31, now to set a good stop
bigbartabs: @janner0814 $AMBR $FB $FCX #DANG I might have to retire the #BOING ... Say what?... you might have to retire the Bong? Ahhh ok... now I understand all the hash tags :)
bigbartabs: @janner0814 $AMBR $FB $FCX #BONGSareINFERNO #DANG #BOING .... Cheech & Chong... now that there brings back some high school memories. We must have listened to all their 8-Tracks a thousand times :)
janner0814: @bigbartabs 😃 Bong ala "Cheech & Chong?" In my #ALWAYS serious manner, I present the SMM #BONG stocks with a dedication & play on your ACRONYM(s)... #BBT http://tinyurl.com/bigBONGthoughts 😉 #BONGSareINFERNO😎 $AMBR $FB $FCX #DANG #BOING
Trixie: @janner0814 $AMBR $FB $FCX #ALWAYS #BONG #BBT #BONGSareINFERNO #DANG #BOING FPr tose of use who don't understand your hashtag system would you care to explain? i had thought they where for a way to reference posts.. and that is the way i try to use them, often for things relating to a sector or grouping of stocks.. However I haven't been able to find the golden thread to understand how yours tie together..
gwenzee: @Trixie $AMBR $FB $FCX #ALWAYS #BONG #BBT #BONGSareINFERNO #DANG #BOING I think this is his "Poetic License" which can drive one to the insane asylum. He just might be the caretaker there. Personally find them difficult to read and infernally annoying. But, free speech and to each his own.
Trixie: $FB reasonable reclamation of the 200ma.Vol not superb yet..
issues: @Bridget $ELF Do you have any shorts on? I am thinking of these as shorts: $JAZZ $MOH $NKE $PAYC $AMGN. I like these as longs $ABMD $FB $NXPI
DAN: $FB working well. Rebound continues on daily chart off key moving average. The attached chart of the 5 minute chart shows the stock moving to a new high today...not really common during the middle of the trading day.
champ: $ABMD and $FB ....Day trading with stops @ entry ....but both stops have now been moved up to trailing and if I swing....I will be taking 1/2 off and new trailing stops. After the market closes today.... I will be looking for more targets but only if we get another up market day.
champ: $FB and $ABMD swinging both into the AH's.....
Gary: ...
24. $FB
25. $LN – Obviously bottomed.

Lou: Done for the week - busy day - rolled short $UA puts; opened synthetic long with short puts/long calls in $LVS; taking in stock - per plan - from short $CHRW $FB and $MGM puts. All except $FB are quite profitable and $FB is slightly under water but I want to own it. Expired short puts in $CNX $MGM $CMA $ETP $FLR $ETE. All in all, a decent expiry and am happy with the week/month. Enjoy the weekend all. Corrected - $CNX short puts should expire.
bigbartabs: @Lou $UA $LVS $CHRW $FB $MGM $CNX $CMA $ETP $FLR $ETE ... I own $AMZN and started $FB. It seems to me the chances of these going much lower is less than they going higher. If'm I'm wrong... a paper cut.
bigbartabs: $FB ... looks like news of a stock buy back... shot up to $118.70. I guess we'll see if it puts it above the 200dma on Monday.
bnnybklyn: @DAN #scarystuff $FB buys Facial Recognition app https://techcrunch.com/2016/11/16/facial-gesture-controls/
bigbartabs: @bnnybklyn $FB #scarystuff ... that sounds dangerous. I wonder if there will soon be a Facebook search "Find all internet pictures of this person..." I'm sure glad digital pictures came about after I was about 40.
DrScience: $FB selling off in the PM as company reports finding more miscalculate metrics. Somehow, "OOPS!" doesn't quite capture the market's sentiment on the revelation.
Iceman: #FANG - getting crushed $FB $AMZN $NFLX $GOOGL
orpheusredux: @bigbartabs $TQQQ $AAPL Even though $AAPL and $FB may have bottomed here and look enticing at these levels, I wouldn't buy either yet. They may just wind up trading sideways and then you're money's dead. I'd wait till they re-establish upward motion.
bigbartabs: @orpheusredux $TQQQ $AAPL $FB ... the problem with tech, driven by the Fang stocks... upward motion might be another sling shot. My position in $TQQQ was not large... I would have held it if I'd been watching the Apple chart closer.
Gary: ...
COTD: $FB – 200-day MA not holding. This is different. Not where you want to be. Institutions aren't protecting it. More supply.

Aerospace/Financials/Transports/Metals are working.
$SPX – tired. Hoping this will rest a while ...
traderbren: @GaVaHokie $AMZN $FB $NFLX $GOOGL - Ha! I don't think his crystal ball is any better than yours. That said, there's been a rotation out of tech (or some tech names) into financials, metals, infrastructure, etc. Also, the FANG's are getting oversold so you may see a bounce trade at some point. He might also be talking his book as he's short these names.
1winkie: $FB $GOOGL $AMZN $AAPL $BABA Getting real ugly - is it anti tech now?
orpheusredux: @1winkie $FB $GOOGL $AMZN $AAPL $BABA Yes.
DrScience: $FB testing the 200 DMA.
Trixie: @DrScience $FB seems like the FANG is taking it on the chin. $AMZN, $B, $NFLX. $GOOGL
tsogles: @DrScience $FB Weekly 50 is at $115.5..am waiting to see if it makes it there.
DrScience: @Trixie $FB $AMZN $NFLX $GOOGL Definitely going down for the count!
janner0814: @DrScience $FB Seems attracted to $116.32.... my longer term price line. Perhaps, IMO better entry at $109.37... weekly 3 SD See my graphical potential levels.
dagdog: @tsogles $FB Hello tsogles, I'm looking at the prior two tags of the lower bollinger band ($114.27) on the weekly and thinking that if it holds this time, it would be a low right time to start a position. All of tech is selling off now....but at this point the ones I'm looking at are just coming back to test prior support levels (Apple, Netflix, Facebook). I've been in F/B since the $60's so it's a long term position for me. D.
DavidM: @dagdog $FB All of tech selling off, except for the one that I own puts on. $IBM is defying the tech trend.
PhilHarmonic: $FB Glad that I sold my $FB prior to the election. Was not sure I did the right thing.
orpheusredux: @PhilHarmonic $FB Good for you. But I also "did the right thing." I closed my NOV 11 121-114 put spread for a small loss. :(
dagdog: @DavidM $FB $IBM Would you look at that...is sure is! This one has already tested prior support at the 200 sma. Perhaps this is a tell for the other ones?
DAN: $FB $AMZN $NFLX $GOOGL -- look like they are done going down today. Perhaps a short-term trading bottom? Remember...they're still Amazon, Facebook, Netflix, and Google.
tsogles: $FB In at 16.3 with stop below 15.27, small position
DAN: #FANG STOCKS $FB $AMZN $NFLX $GOOGL -- Gang, it looks like the FANG stocks are about done with the selloff. $NFLX wouldn't be my best idea, but $FB and $AMZN seem like great opportunities for long term holds. Do you really think whatever is roiling ...
steve71: @DAN $FB $AMZN $NFLX $GOOGL #FANG Re $AMZN, I wonder if the pending Snap IPO will slow an Amazon bounce back? Social media investors will diversify. Money into Snap is money that won't go to Amazon shares. "Snap Inc., formerly known as Snapchat, is looking to raise as much as $4 billion in a potential initial public offering, Bloomberg reported. Sources told Bloomberg that the IPO could value the company between $25 billion and $35 billion, but could climb as high as $40 billion. Sources previously told CNBC that Snap could IPO in March at a $25 billion valuation, but that these details were subject to change."
DAN: @steve71 $FB $AMZN $NFLX $GOOGL #FANG Could very well be, steve. Yes, we've seen this before. As a new IPO approaches release, funds will lighten up on other stocks in the space so they can participate. Good point.
Gary: ...
5. $FB – buying opp for long term hold? It's rare.
6. $GRUB – here's a short.

7. $FAS – very extended
8. $JPM – At or near new 52-week highs. Reason they were down was (1) interest rates; (2) regulations.
9. $M ...
janner0814: Here are my two risk defined #BUPS on $SWHC & $FB.... I am willing to own: * $SWHC at $20.41, currently at $22.10. * $FB at $114.79, currently at $120.80 Prices considers the credit subtracted from the strike, I would be "PUT" at. Commissions not included... I have analyzed levels just below recent support, as to where I calculate my #BUPS. With full regard to impending #volatility..... which I research with a great deal of passion *****************links**************** @janner0814 $SWHC #BUPS #Telling #FAKEOUT #TIME
tejas7: Silicone valley shaken down. FANG stocks breaking down. $FB $AAPL $AMZN $GOOGL (alongwith $IBM $MSFT etc) may fill the pinch anticipating visa pinch.
eaglEye: $FB, $MOMO in, looking positive on 5 minute charts
Alexandra: $FB catching a bid.
orpheusredux: The charts of $FB $AMZN and $BABA scare me here. I'm not a buyer. $GOOGL looks better but I'm not interested in it here either.
Gary: ...
27. $FB – this is healthy consolidation. Support must hold at 200-day MA. So this is a "defined risk" position.

TunaHelper: ...
However, I think (aka my opinion) is that the players with significant data - e.g., $FB, $GOOG, $VZ - and the ability execute media buys broadly across multiple channels will persist and thrive, while the hundreds of other companies in the space wil ...
tradeforfamily: @TunaHelper $TTD $FB $GOOG $VZ $AMZN $FUEL $TUBE $RUBI $YUME $TRMR $CRTO Good to know, my research did not go that far.
PhilHarmonic: $FB Sold half my $FB prior to earnings for a small profit. The half I kept went down 10 which is twice the SP500 loss. Dan says that this is now a broken stock but it has bounce potential at the 200 dma. I plan to hold the stock as long as it stays above the 200dma. Will reevaluate plan every day.My total portfolio is down at about the same rate as the SP-500. Which is very acceptable for me. When I first started playing the market my portfolio would be down much greater that the SP-500.
FHS: @PhilHarmonic $FB I understand Dan's concept of a "broken stock, especially when one looks at the daily chart. Yet he does remind us to view the weekly chart to make decisions on a stock's trend, or its long term prospects. Based on that, it wou ...
champ: @gwenzee $FB #CNBC - I'm late......but I now see your Post ...I'm still watching $FB.....Good Luck!
gwenzee: @champ $FB #CNBC I'm up 1% which is better than most of my holdings.
Visit the Trading Forum to join in the discussion.
| | |
| --- | --- |
| Stock Price | $USD 140.28 |
| Change | 0.54% |
| Volume | 4,811,710 |
Facebook Inc operates a social networking website. The Company's products are Facebook, Instagram, Messenger, WhatsApp, and Oculus. Its products enable people to connect and share through mobile devices and personal computers.
Request Video of FB
Already a member?
Sign in here.
Earnings
April 26th, 2017 - 2017 Q1 Earnings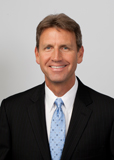 Dan Fitzpatrick
Stock Market Mentor gives you EVERYTHING you need to succeed in the market; all in one place. How easy is that? Dan Fitzpatrick and his elite community of traders share trading ideas, strategies and much more. Dan Fitzpatrick--a world class Technical Analyst, trading coach and regular CNBC contributor--gives you access to all of this with a 14 day FREE membership. Get started TODAY and start trading better TOMORROW with the following premium content:
Nightly video Strategy Sessions with a game plan for tomorrow
Got a stock you want Dan to look at? Just ask.
Patent pending video alerts instantly delivered to you when one of Dan's trading signals is triggered. This is not your typical price alert. This is a short video explaining the action you need to take to make money. No more "Woulda, coulda, shoulda"
Access to over 45,900 stock analysis videos
Access an ever expanding library (45,900) of educational videos that will save you time and make you money
Join a team of friends and traders that have one thing in common; a burning desire to succeed.

Become a Member Today!
Gain immediate access to all our exclusive articles, features, how-to's, discussion group and much more...
Satisfaction Guaranteed!
Your Stock Market Mentor membership comes with a 14 day, no questions asked, 100% money back guarantee!