Facebook Inc. (NASDAQ:FB)
Bands Volume 200 SMA 50 SMA 20 SMA Videos Alerts Articles Events

issues: Here is an interesting article "Cheap Stocks with PEG ratio (pe divided by growth rate) below 1 that are Buy rated: http://www.marketwatch.com/story/26-cheap-stocks-in-the-markets-hottest-sector-2017-06-09 Phil VanDorn lists these as good candidates: $MU $WDC $CIEN $BCOR $LRCX $AAOI $CIEN $STMP $TIVO $MXL $SMCI $AMAT $CAMP $FB $CRUS $MEI $ITRI $SMTC $OCLR $SWKS and $MSCC. Although these are not necessarily on his list, I personally like: $BCOR $AMAT(IBD 50 this week) $CTRL(IBD 50 this week)$PETS $BZUN $BABA(IBD 50 this week) $ANET(IBD 50 this week) $CGNX (IBD 50 this week) We personally hold positions in $MU $LRCX $AAOI $MXL (have tight stop in place) $FB $BABA $ANET & $MCHP.
DAN: Good morning. We're in for a rough open this morning, with the S&P Futures down 15, and the Nasdaq futures down 58. This morning, the Labor Department posted a strong number in new unemployment benefits applications. Just 237,000 new applicati ...
Henry: $FB strongest of the fang stocks this am
Forexpro: ...
Just as a reminder to beware of possible headlines, the Senate's Session with Sessions is scheduled for 2:30 EDT. I'm sure it will be fun for all. Speaking of fun, the Nazz futures are recovering fairly nicely; I'm now fairly long tech and tech comm ...
DAN: Good morning. Futures are up this morning as we follow through on the shot across the bow. After a couple of days of fast selling of the high flying Nasdaq stocks, most are rebounding and working themselves back into their established ranges.

Just ...
Henry: @Lynda $FB $AMZN $GOOGL are , Cramer expects some profit taking, sounds reasonable to me.
Forexpro: ...
I really didn't see anything in the news over the weekend that struck me as in any way paradigm-shifting. Plenty of drama in the U.S., more in the U.K., and Macon's new party did quite well in the first round of the parliamentary elections in France ...
DAN: #60 MINUTE CHART If you track stocks on the 60-minute timeframe, you'll capture last Friday's trading action too. You'll see that stocks like $AMZN $NVDA $GOOGL $FB and $NFLX are trading well off their lows. So this is now a time to be buying some of these stocks via either stock, calls or bull put spread (or bull call debit spreads). Your choice. No telling how far these stocks will go. I do believe that, ultimately, they will prove to be bull traps. But that may take a few days to play out, so might as well stay on the side of the trend for as long as it lasts.
DAN: The Nasdaq is ro lling over and the big cap tech names are reversing. Look at $AMZN, $FB, $GOOGL, $NFLX, $AAPL, $NVDA, etc. I am lightening up a lot on those names. Just taking profits and raising cash. The other indexes are doing just fine (for now). But when the leading sector starts reversing, it is never a good sign for the rest of the market. --Dan
champ: @bigbartabs $SMH ---- But only for laggers, like $IBM.....traders are taking profits on most $APPL $AMZN $GOOGL $FB ....rotation is going on, taking profits on all winners and picking up laggers, my friend. LOL
DAN: $QQQ $AMZN $NVDA $GOOGL $FB $NFLX, etc. The bottom is in. Buying some for a trade.
shoredriver: @DAN $QQQ $AMZN $NVDA $GOOGL $FB $NFLX Hope you are correct Dr. Dan..(.procto picking bottoms)....
ginice: @optionswealth $NDX Yes, I'm with you, I saw the weakness in the tech sector. When it seems too good to be true, it usually is. I took partial profits on my FANG stocks last week because of all the jumping around $AMZN and $GOOG were doing to get over 1000 and stay... $FB and $GOOG .. double tops? These sector rotations come amazingly fast, I hope this one shows us where the new trades are pretty fast. Ha!
cmac: @DAN $QQQ $AMZN $NVDA $GOOGL $FB $NFLX the thing to do on every selloff - for it seems like forever - is to buy, buy, buy. The recent May 17th selloff included.....can't wait for your weekend update.
CHOFF: @DAN $QQQ $AMZN $NVDA $GOOGL $FB $NFLX - what makes you think the bottom is in?
Gary: ...
$FB

$NFLX

$VMW



VIDEO THREE:

$PRAH – keep this. Trailing stop below $70

$VEEV – still going.

$MOMO – another week of consolidation would be good!

$NTES – coiled spring off a higher low.

$TTD – 25% short

$AEIS ...
ginice: $FB $AMZN Taking some profits off the table today in these two. $FB - Has grown to overweight position - sold 25% of position. $AMZN - Took 1/3 of position off today - It's easier to watch it fight 1000 from a lighter position. HA! It's so easy to leave profitable positions in place to take your mind off your not so great stocks. Almost like losing a friend. lol Trade safe.
issues: @Bridget $ATHM Thank you Bridget. This is a high base, could go either way, but you are probably right for a lift off. $CHGG we still own after you suggested it. Similar pattern to ATHM (high base) but CHGG looks better RHRN. ATHM is in IBD group 5 (great!). along with $FB $WB $YY $TCEHY $MOMO. On the 10 day chart $YY looks the best up 12% and MOMO the worst down 8%. The others (including ATHM) are up 0% to 4%.
DAN: @ROSEY #Sectors: I'd say semis ($SMH) are strongest...but Social Media ($SOCL) is also really strong. In general, tech is where I want to be ($XLK). Stocks in the SOCL that are strong are $GOOGL, $YHOO, $TECHY, $SINA, and $FB. Not sure that I'd be buying any of them today, though.
Sher: ...
$FB – STC July $150 calls @ $6.05 and nice profit

$WPX – BTO Aug. $12 calls, Friday, believing 'hammer' candlestick, ATC, was signaling a temporary bottom and bullish reversal… not! – Stock is currently down 5 ...
ginice: @Sher $ABX $X $FB $WPX $UPS $KR To have the patience, ability, and wherewithal to trade options and make a profit, I tip my hat.
ROSEY: @DAN $SMH $SOCL $XLK $GOOGL $YHOO $TECHY $SINA $FB #Sectors BLESS YOU. THIS HELPS SO MUCH I do not know if $VZ will buy $YHOO after they did not reveal hack.
Hank1: $FB ... After three-weeks of distribution, if the stock can close above 151.48, we will have closed above last weeks high and I think that bodes well for this stock to resume it's accumulation. Long FB.
woodman: $FB bounce at 50 day.
gwenzee: @woodman $FB Does that look like an island reversal to you? That would be a negative.
woodman: @gwenzee $FB - Good eye. Looking at it more closely, yes, I think you are right -- it looks like a very slight island reversal. But it isn't really scaring me any more than any other stock in the current atmosphere. If the 50 day doesn't hold, though, that would bother me. I haven't added to mine. I've had some for a while now though.
Sher: $FB - Added to July $150 call position @ $3.70
ginice: $NVDA adding back for shares sold Tuesday. $NVDA @ 131.90 $MOMO @ 40.82 $LL Accidently sold all my $LL (longer term trade) so I replace with starter @ 26.16. I will add at 22.38, it will be at the 50 dma and recent horizontal support. I've got some lowball bids in with Trade Trigger. $FB @ 44.44 - Good fib level and pretty close to the 50 DMA. It's an add to long term investment. Trade safe.
bwcarnation1: $FB back to 50d a rare event...either a good buy or on its way lower...hoping it's the former. bot very sm
Sher: $FB - BTO July $150 calls for $4.75.
debeers: $WYNN/$LRCX/$RACE-DAN- I don't want to confuse anyone with the facts but while everyone is obsessed with "just owning" Apple stock or Amazon for that matter, it is interesting to note that year to date, while $AAPLis up 33.79% which, by the way is very nice and better than $FB at 30.3%, $AMZN ,another stock with which everyone is transfixed is up 28.81% $WYNN is up 48.34% and $LRCX is up 43.37% and $RACE is up 46.10%---again, don't want to confuse anyone with the facts so, stand down, as you were............
Spotdog: @debeers $WYNN $LRCX $RACE $AAPLis $FB $AMZN I think that besides their car sales, they are doing well with the "racing" side of their business too
debeers: $SNAP/$FB-should be called Snap out of it! Animal faces do not a social giant or advertising behemoth make and those who thought this was the next iteration of $FB got the Zucking they so richly deserved.
traderbren: $FB - up AH, on Snap's $SNAP miss.
audrina0904: $FB Did I read that they only had a 10% effective tax rate this past qtr? Seems at least a little ironic to me coming from that company.
michaelH: @Robert1965 $FB I wouldn't short a stock that has year over year 49% revenue growth! In fact I would buy more if it pulls back, but I have been long FB and adding since 2013!
DAN: $FB -- still under distribution this morning. Not much of a rebound. $GOOGL -- still crushing the bears. $AMZN...hanging 10 on the end of the surfboard.
DAN: $FB -- does anyone find it creepy that Zuck is now hiring an additional 3,000 people (on top of the 4,500 he already has) to monitor the millions of reports they get each week about violence, hate speech, and child exploitation?

I'm not saying that ...
woodman: @DAN $FB - Sadly, I think most folks stopped caring about privacy some time ago. Facebook is just an example. I don't have a Facebook account and can't imagine I ever will.
cmaxwel1: @DAN $FB (it's a creepy thing to order something on your laptop, and find the ad for the same item in your chrome browser on your desktop when you go upstairs to watch SMM.) Big Brother is here. The idea of privacy has become void.
Wolf: @DAN $FB The real reason is probably to take advantage of the changes in privacy laws.
DAN: @Wolf $FB I just never trusted that smarmy little kid who swiped the idea from the Winklevoss twins. Some may recall how sweaty he was when he was explaining this on TV. The guy looked like Albert Brooks on Broadcast News: https://www.youtube.com/watch?v=A5xTu6AMxq4 Read "The Boy Kings." Very enlightening.
coldevinc: @DAN $FB I am glad. I am tired of hearing about gang rapes, beating up of mentally handicapped people and "live crime" in general being uploaded and people watching it for hours, before someone get wind of it and shuts it down.
Danzguy: @DAN $FB Never had an account, don't like the concept, don't like the Zuck, ditched all my friends who feel compelled to show me their breakfast. I think it would be a better world if FB would crash and burn (I'm not a heretic, just sensible). ....just my two cents... Cheers
DAN: @Danzguy $FB LOL. I agree...though I must say this. When I mentioned something about not liking facebook a while ago, a few members informed me of something very very valid and meaningful. They've got kids and grandkids. And facebook is the way that they keep in touch with them and see all the pictures of the kids, etc. Totally makes sense to me. That's a good thing. Like most things -- everyone finds their own way to use it.
issues: A big thank you to all you in this forum for suggesting selling prior to earnings. I had forgotten the following report tonight (even though I had it marked on my calendar.) $GKOS $NXPI $CBPO $FB $MCHP and Th is $ABMD (Sold anyway.) I made some good profits! I guess I owe you all a party. Ok tonight, my place, free beer, ok?
audrina0904: @issues $GKOS $NXPI $CBPO $FB $MCHP $ABMD I'm in, just send your address, DOB and Social Security Number! I'll bring friends! :)
issues: @audrina0904 $GKOS $NXPI $CBPO $FB $MCHP $ABMD I live far away in an isolated place. So I'll just email you that beer, ok?
bigbartabs: @DAN $FB ... creepy Zuck... I haven't used it yet, but my my son (who is plugged into the high tech world in San Fran) told me last week that Google now has picture management software that can search for things like "show me all the pictures that I have on my Mac, that have a bridge in them"... or maybe "show me all the pictures of Aunt Mae"... that sort of thing. So I wonder why they can't do the same thing with video... "show me all the people being murdered or beaten yesterday". Seems like a better solution than 3000 people on speed trying to not fall asleep.
audrina0904: $FB REV Higher 8.03B vs 7.84B EPS 1.04 vs 1.12 est
audrina0904: @audrina0904 $FB 1.9B monthly active users...mind numbing number.
CHOFF: @audrina0904 $FB comparable EPS is 1.04 vs .87. The 1.12 is not accurate according to CNBC.
bwcarnation1: @audrina0904 $FB EPS now reporting est was .87 FB now using gap accounting
issues: @justinp $SQ $FB Both should go up since I sold them, right?
CHOFF: $FB - THE NUMBERS GAAP EPS: $1.04 vs. 87 cents expected by a Thomson Reuters consensus estimate Revenue: $8.03 billion vs. $7.84 billion expected by a Thomson Reuters consensus estimate Monthly active users (MAUs): 1.94 billion vs. 1.91 billion expected by StreetAccount Daily active users (DAUs): 1.28 billion vs. 1.26 billion expected by StreetAccount
issues: @audrina0904 $FB Mind numbing is the right word for users.
CHOFF: @issues $SQ $FB ...lol, sounds like my mantra.
Cgress70: @issues $FB I vowed years ago to be the last human being to NOT have a Facebook account. I am holding strong.
bigbartabs: @Cgress70 $FB well, as hard as you are trying... there will be one person always behind you, making you 2nd to last :)
spmeyers: @issues $SQ $FB I did sell all my SQ but mostly I've been selling 1/2 before earnings
DAN: @issues $SQ $FB I think you're going to bat .500. SQ up...FB down. 8-)
Robert1965: $FB I am thinking this is a short but I have been wrong for the last week need someone else opinion, Thanks
traderbren: @Robert1965 $FB -- I would be very careful getting short as I think supply could get soaked up. If the market gets spooked for any reason (geopolitical or other, Frexit, etc) then you may be able to scalp a few points to the downside, but watch the tape tomorrow, and monitor the intra-day charts and volume should institutions decide to lighten up. On the flip side, if they are able to muster enough votes for Health Care tomorrow, then we could see a positive bias with the Frexit being a potential overhang through the weekend. Lastly, we should also note how $AAPL held up following ER, which may favor $FB as well. Good luck.
cmaxwel1: $FB sell order at 154 GTC.
mradams0621: $FB think I hear pigs squealing after another nice move up today. Only 2 days left to take some off before e's. Tempted to call a top RHRN. What are others doing with it?
ginice: $FB @mradams0621 $FB Not calling a top but willing to let some go at the May 5 / 157.50 strike. Trade safe.
jeffslm: @mradams0621 $FB - I am holding for the next ten years and don't care what it does tomorrow
issues: @mradams0621 $FB Like Dan said we put in a stop at $148
champ: $FB @ $150...Sure looks to me like its going to run even more into earnings on Wednesday 5/3 after...could even break-out, ...off this $150 level...??? and volume is climbing.....I added a little.
Bridget: $FB at a new all time high
Forexpro: ...
This concerns me a bit, although it most likely isn't going to alter whatever I do day to day. As you're well aware, $SPY is market cap-weighted, so a dollar invested goes disproportionately to $AAPL, $MSFT, $AMZN, $JNJ, $XOM, and $FB. The decision ...
derek308: $CCJ Adding to this position. Man, what pain, got stopped out of nearly everything else this morning. $AMAT, $SMH, $SOXL, $FB, $AAPL, $XIV all gone. Maybe i have the stops too tight? Still long $WDC & $BABA @DAN How about some short ideas for upcoming strategy session? Do semis follow the path of $AAOI and $LITE ?
debeers: The FANGS WEIGH IN $AMZN- up 1.36% $FB -up .86% $GOOG up ..13% $AAPL upo .38%
Bridget: $S $CMCSA $TWX $VZ $T Just read an interesting article on how the repeal of broadband privacy protections will benefit ISPs and allow them to compete better against the likes of $FB and $GOOGL in forms of internet advertising. Also, how it will be interesting to see if certain ISPs will use different privacy policies in order to distinguish themselves against other competitors. https://www.forbes.com/sites/thomasbrewster/2017/03/30/fcc-privacy-rules-how-isps-will-actually-sell-your-data
woodman: @martyrb3 $SNAP - Thanks. My 14 year old daughter and all her friends like Snap Chat (and Instagram). I know some "adults" who like Snapchat too. But I know nothing. I don't even have a $FB account. I do have $FB stock, however. So maybe I know whatever is the first ladder rung up from nothing.
Aragorn: $FB inside 30 up gooooo
woodman: #FAANG stocks $FB $AMZN $AAPL $NFLX $GOOGL - all look good and/or on the verge of moving up, with the exception of $GOOGL which may have found support here but is not out of the woods.
Cheezit: @CHOFF I'll go captain obvious and say $FB and $AMZN. Every time I bought on a dip its worked out.
CHOFF: @Cheezit $FB $AMZN true that;)
indigo1948: $FB - pushing up against the upper Bollinger Band on the daily
DAN: #MARKET -- Several breakouts this morning on high profile stocks are fading. Look at $AMZN, $BABA, $FB, $NFLX and $AAPL. AMZN and BABA are down on the day, but were up at the open. This weakness in these high profile stocks speaks to what's happening in the market. There is no buying interest at higher prices. Money is not "chasing" stocks; it is waiting underneath them. This subterranean buying interest (a phrase that I just made up) is what's propping up the market. But the lack of aggressive buying is what's keeping the market from taking off.
Kid2old: @DAN $AMZN $BABA $FB $NFLX $AAPL #MARKET #subterranean buying interest - I like the term
glens13: @DAN $AMZN $BABA $FB $NFLX $AAPL #MARKET - well said. so what propels the market in the next 9 trading days? end of quarter window dressing? or profit taking?
bigbartabs: @DAN $AMZN $BABA $FB $NFLX $AAPL #MARKET ... subterranean buying I can live with. Its the Puerto Rico Trench buying that I have nightmares about.
michaelH: @DAN $AMZN $BABA $FB $NFLX $AAPL #MARKET I think the market is waking up to the good possibility that Trump's agenda may be running into trouble with all the other crap/distractions going on!
DAN: @michaelH $AMZN $BABA $FB $NFLX $AAPL #MARKET I agree with you. A lot of the demand underneath stocks is based on regulatory reduction, tax reduction, and infrastructure spending (roads, bridges...and the "big beautiful wall" ( ;0] ). And with so much noise in the works, I think it's very likely that a lot of that stuff gets chatted up...but won't get done (other than a small version of what was promised). Hope I'm wrong -- but my opinion doesn't count. Neither does anyone's opinion. What matters is what the market things. And right now, the market isn't particularly optimistic, and we're seeing that play out in stocks.
Bridget: Notes: Blood bath today $XLK- getting hit $MSFT $IBM $CRM,$WDC, $MCHP $SMH $FB toppy $AMZN - red candle from top to bottom BB $XLF - everything got hit, regionals especially $KRE $IBB - further breakdown $XRT - this worst performer continues to lead to the downside $XLY - big reversal $F $GM $FCAU - all breaking down $BERY - breakdown out of squeeze $PWR - same $VEEV - pullback $HCLP - looks shortable Making bullish moves: $PM RAI $MO - sin stocks still work $ALRM - breaking higher after earnings. Cup pattern on the weekly $SFM - not affected by this market downturn, still seeing buyers $TWO - still working $DNKN $PNRA - another new high $PEP $KO - both moved higher $DUK $SO - $XLU is the defensive sector $ABX - so is gold $JELD - this ipo is working
indigo1948: $FB/fb $AAPL - looking at the daily charts their patterns show similar uptrends
Iceman: $FB #ShortStrangle - Covered both sides. They can't trade any lower. Sold the strangle @ 1.42. early last month. Bought to close 1 FB Mar 24 2017 126.0 Put @ 0.01 Bought to close 1 FB Mar 24 2017 146.0 Call @ 0.01
hawk327: @basicind $FB Typically don't trade $FB. It has been a long term hold. I do trade around the position by either selling calls when extended. Or selling puts when the stock pulls back. Takes patience but that strategy works well, for me. Just checked my wife's account (which I have to manage, longer term hold only) and that position is up about 90%. I think either way will work just have to buy right to get started.
basicind: $FB $FB any thoughts, slowly moving up, keep an eye on it
Aragorn: $FB @2:20 it put in a reversing hammer on a 5 min chart. I missed that my bad I wanted to load up some calls. FB is really holding up and it is a buy the dip stocks now
Bridget: ...
Working: $AVGO $OA $ATVI $FB $AMAT $MO $LLY

$ABM - Now starting phase 2 of this vol squeeze
$PNRA - new 52 week high, coming out of high base
$EXPE - bit of a cup and handle breakout
$FIZZ - gap and run on earnings. Makers of LaCroix which is a bi ...
Argyle: $FB Going green
bigbartabs: $FB $SNAP ... remember back in May 2012, when FB went public, and hit its high... and we were all making fun of "the guy" who bought FacePlant at $32.50 ? I'm guessing we will have a Snapped "guy" that feels the same pain soon. Maybe worse since FB at least had a viable business model with a deep pool of users.
michaelH: @bigbartabs $FB $SNAP My concern, similar to everyone, is can they(snap) make money, and is this just a fad?
michaelH: @bigbartabs $FB $SNAP p.s. Have been long $FB since $24, and added all the way up, despite many calls to sell here and elsewhere!
champ: @bigbartabs $FB $SNAP ---- Had a Great Trade but now Out....and back to watching...WOW.
traderbren: @DAN $SNAP - LOL! My sentiments exactly...a "friggin App" - that relies on advertising, and they haven't figured out their model as yet. $FB had far more - platform & revenues - in place before they went public. That said, the younger demo love Snap, but then these fads move so quickly. Like you, I wouldn't touch this, but if they are able to attract significant advertising dollars in the years to come, they could be a viable biz and platform...until the next downturn when ad spends dry up.
DAN: @traderbren $SNAP $FB I think the market is getting smarter as we cycle through these things. MySpace is now in outer space. Too many pedophiles creeping around, I guess. Then it was facebook (still is). That seems to be the benchmark. Then Twit ...
Visit the Trading Forum to join in the discussion.
| | |
| --- | --- |
| Stock Price | $USD 172.52 |
| Change | 1.48% |
| Volume | 13,006,500 |
Facebook Inc operates a social networking website. The Company's products are Facebook, Instagram, Messenger, WhatsApp, and Oculus. Its products enable people to connect and share through mobile devices and personal computers.
Request Video of FB
Already a member?
Sign in here.
Earnings
November 1st, 2017 - 2017 Q3 Earnings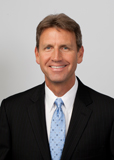 Dan Fitzpatrick
Stock Market Mentor gives you EVERYTHING you need to succeed in the market; all in one place. How easy is that? Dan Fitzpatrick and his elite community of traders share trading ideas, strategies and much more. Dan Fitzpatrick--a world class Technical Analyst, trading coach and regular CNBC contributor--gives you access to all of this with a 14 day FREE membership. Get started TODAY and start trading better TOMORROW with the following premium content:
Nightly video Strategy Sessions with a game plan for tomorrow
Got a stock you want Dan to look at? Just ask.
Patent pending video alerts instantly delivered to you when one of Dan's trading signals is triggered. This is not your typical price alert. This is a short video explaining the action you need to take to make money. No more "Woulda, coulda, shoulda"
Access to over 50,100 stock analysis videos
Access an ever expanding library (50,100) of educational videos that will save you time and make you money
Join a team of friends and traders that have one thing in common; a burning desire to succeed.

Become a Member Today!
Gain immediate access to all our exclusive articles, features, how-to's, discussion group and much more...
Satisfaction Guaranteed!
Your Stock Market Mentor membership comes with a 14 day, no questions asked, 100% money back guarantee!