Facebook Inc. (NASDAQ:FB)
Bands Volume 200 SMA 50 SMA 20 SMA Videos Alerts Articles Events

Bridget: $FB at a new all time high
Forexpro: ...
This concerns me a bit, although it most likely isn't going to alter whatever I do day to day. As you're well aware, $SPY is market cap-weighted, so a dollar invested goes disproportionately to $AAPL, $MSFT, $AMZN, $JNJ, $XOM, and $FB. The decision ...
derek308: $CCJ Adding to this position. Man, what pain, got stopped out of nearly everything else this morning. $AMAT, $SMH, $SOXL, $FB, $AAPL, $XIV all gone. Maybe i have the stops too tight? Still long $WDC & $BABA @DAN How about some short ideas for upcoming strategy session? Do semis follow the path of $AAOI and $LITE ?
debeers: The FANGS WEIGH IN $AMZN- up 1.36% $FB -up .86% $GOOG up ..13% $AAPL upo .38%
Bridget: $S $CMCSA $TWX $VZ $T Just read an interesting article on how the repeal of broadband privacy protections will benefit ISPs and allow them to compete better against the likes of $FB and $GOOGL in forms of internet advertising. Also, how it will be interesting to see if certain ISPs will use different privacy policies in order to distinguish themselves against other competitors. https://www.forbes.com/sites/thomasbrewster/2017/03/30/fcc-privacy-rules-how-isps-will-actually-sell-your-data
woodman: @martyrb3 $SNAP - Thanks. My 14 year old daughter and all her friends like Snap Chat (and Instagram). I know some "adults" who like Snapchat too. But I know nothing. I don't even have a $FB account. I do have $FB stock, however. So maybe I know whatever is the first ladder rung up from nothing.
Aragorn: $FB inside 30 up gooooo
woodman: #FAANG stocks $FB $AMZN $AAPL $NFLX $GOOGL - all look good and/or on the verge of moving up, with the exception of $GOOGL which may have found support here but is not out of the woods.
Cheezit: @CHOFF I'll go captain obvious and say $FB and $AMZN. Every time I bought on a dip its worked out.
CHOFF: @Cheezit $FB $AMZN true that;)
indigo1948: $FB - pushing up against the upper Bollinger Band on the daily
DAN: #MARKET -- Several breakouts this morning on high profile stocks are fading. Look at $AMZN, $BABA, $FB, $NFLX and $AAPL. AMZN and BABA are down on the day, but were up at the open. This weakness in these high profile stocks speaks to what's happening in the market. There is no buying interest at higher prices. Money is not "chasing" stocks; it is waiting underneath them. This subterranean buying interest (a phrase that I just made up) is what's propping up the market. But the lack of aggressive buying is what's keeping the market from taking off.
Kid2old: @DAN $AMZN $BABA $FB $NFLX $AAPL #MARKET #subterranean buying interest - I like the term
glens13: @DAN $AMZN $BABA $FB $NFLX $AAPL #MARKET - well said. so what propels the market in the next 9 trading days? end of quarter window dressing? or profit taking?
bigbartabs: @DAN $AMZN $BABA $FB $NFLX $AAPL #MARKET ... subterranean buying I can live with. Its the Puerto Rico Trench buying that I have nightmares about.
michaelH: @DAN $AMZN $BABA $FB $NFLX $AAPL #MARKET I think the market is waking up to the good possibility that Trump's agenda may be running into trouble with all the other crap/distractions going on!
DAN: @michaelH $AMZN $BABA $FB $NFLX $AAPL #MARKET I agree with you. A lot of the demand underneath stocks is based on regulatory reduction, tax reduction, and infrastructure spending (roads, bridges...and the "big beautiful wall" ( ;0] ). And with so much noise in the works, I think it's very likely that a lot of that stuff gets chatted up...but won't get done (other than a small version of what was promised). Hope I'm wrong -- but my opinion doesn't count. Neither does anyone's opinion. What matters is what the market things. And right now, the market isn't particularly optimistic, and we're seeing that play out in stocks.
Bridget: Notes: Blood bath today $XLK- getting hit $MSFT $IBM $CRM,$WDC, $MCHP $SMH $FB toppy $AMZN - red candle from top to bottom BB $XLF - everything got hit, regionals especially $KRE $IBB - further breakdown $XRT - this worst performer continues to lead to the downside $XLY - big reversal $F $GM $FCAU - all breaking down $BERY - breakdown out of squeeze $PWR - same $VEEV - pullback $HCLP - looks shortable Making bullish moves: $PM RAI $MO - sin stocks still work $ALRM - breaking higher after earnings. Cup pattern on the weekly $SFM - not affected by this market downturn, still seeing buyers $TWO - still working $DNKN $PNRA - another new high $PEP $KO - both moved higher $DUK $SO - $XLU is the defensive sector $ABX - so is gold $JELD - this ipo is working
indigo1948: $FB/fb $AAPL - looking at the daily charts their patterns show similar uptrends
Iceman: $FB #ShortStrangle - Covered both sides. They can't trade any lower. Sold the strangle @ 1.42. early last month. Bought to close 1 FB Mar 24 2017 126.0 Put @ 0.01 Bought to close 1 FB Mar 24 2017 146.0 Call @ 0.01
hawk327: @basicind $FB Typically don't trade $FB. It has been a long term hold. I do trade around the position by either selling calls when extended. Or selling puts when the stock pulls back. Takes patience but that strategy works well, for me. Just checked my wife's account (which I have to manage, longer term hold only) and that position is up about 90%. I think either way will work just have to buy right to get started.
basicind: $FB $FB any thoughts, slowly moving up, keep an eye on it
Aragorn: $FB @2:20 it put in a reversing hammer on a 5 min chart. I missed that my bad I wanted to load up some calls. FB is really holding up and it is a buy the dip stocks now
Bridget: ...
Working: $AVGO $OA $ATVI $FB $AMAT $MO $LLY

$ABM - Now starting phase 2 of this vol squeeze
$PNRA - new 52 week high, coming out of high base
$EXPE - bit of a cup and handle breakout
$FIZZ - gap and run on earnings. Makers of LaCroix which is a bi ...
Argyle: $FB Going green
bigbartabs: $FB $SNAP ... remember back in May 2012, when FB went public, and hit its high... and we were all making fun of "the guy" who bought FacePlant at $32.50 ? I'm guessing we will have a Snapped "guy" that feels the same pain soon. Maybe worse since FB at least had a viable business model with a deep pool of users.
michaelH: @bigbartabs $FB $SNAP My concern, similar to everyone, is can they(snap) make money, and is this just a fad?
michaelH: @bigbartabs $FB $SNAP p.s. Have been long $FB since $24, and added all the way up, despite many calls to sell here and elsewhere!
champ: @bigbartabs $FB $SNAP ---- Had a Great Trade but now Out....and back to watching...WOW.
traderbren: @DAN $SNAP - LOL! My sentiments exactly...a "friggin App" - that relies on advertising, and they haven't figured out their model as yet. $FB had far more - platform & revenues - in place before they went public. That said, the younger demo love Snap, but then these fads move so quickly. Like you, I wouldn't touch this, but if they are able to attract significant advertising dollars in the years to come, they could be a viable biz and platform...until the next downturn when ad spends dry up.
DAN: @traderbren $SNAP $FB I think the market is getting smarter as we cycle through these things. MySpace is now in outer space. Too many pedophiles creeping around, I guess. Then it was facebook (still is). That seems to be the benchmark. Then Twit ...
cmaxwel1: @DAN $SNAP $FB (remember the talking sock for Pets.com, free shipping of 50 lbs of dog food), Exactly.
DrScience: $FB breaking out still .10 below all-time high.
bigbartabs: @DrScience $FB... I was hoping that it would pull back a bit more this morning so I could add. Miss it by a little bit... but I'll take it.
DrScience: @bigbartabs $FB Remember Snapchat IPO prices tonight, trades tomorrow.
bigbartabs: @DrScience $FB ... Snapchat... true, that could suck away some money from other social media.
DrScience: $FB moving out of VS, above last Tuesday's high.
bigbartabs: @DrScience $FB ... I added later in the day... looking like its ready to break out.
stevef214: @Bridget $BABA $FB $AMD $DOW $SLCA $GRMN $PWN $FISV $CNI $LNT $FMSA $MMM $QVCA $FSLA $CSIQ $JASO $JKS $SND $IRTC $PTHN $PEN $CNDT What do you think of $BABA today. It's down but holding the 8EMA? Is this a god place to add?
champ: $FB @ $134.00 --- Still hanging around this level...it could get interesting... if it moves thru this $135 - $136 level....I'm still holding my long term position
champ: $FB....broke thru....$135 and could move up even higher....??
sierramp: @champ $FB Breakout, all time high. Interesting.
judysteiner: $FB $ BABA in adding on the way up need to figure ut trailing stops..any ideas are welcome
StockMarketMentor: A Price Alert has been triggered for $FB Facebook Inc.. Click here to view associated video clip: http://stockmarketmentor.com/stockanalysis.html?ticker=FB&clip=81858
michaelH: @champ $FB looks like a breakout to me!
champ: @michaelH $FB --- Thats why I posted.....I added this morning....a new spec day trade...2... times....I'm not going to just watch but I'm going to move real slow.....don't really know what to expect....it could keep moving .....I'm waiting for the bigger players (institutions) to take the stock even higher.....but I have trailing bracket safety stops.
champ: $FB HOD....broke thru $136 now.....watching the volume now and it's climbing....the bigger and mid size players....I think...?
DrScience: @champ $FB Bears pummeled in the first three rounds. but aren't throwing in the towel just yet. Bulls resting. I see the timekeeper is ready to ring the bell. I think we'll get a round 4 today.
StockMarketMentor: A Price Alert has been triggered for $FB Facebook Inc.. Click here to view associated video clip: http://stockmarketmentor.com/stockanalysis.html?ticker=FB&clip=81858
StockMarketMentor: A Price Alert has been triggered for $FB Facebook Inc.. Click here to view associated video clip: http://stockmarketmentor.com/stockanalysis.html?ticker=FB&clip=81858
Bridget: ...
We opened bullish trades on $BABA and $FB today in OMM.

$AMD - back up to a new high. News of a possible new product. High expectations.
$DOW /DD - good news out of Europe for their merger
$SLCA - another failed breakout, still in a squeeze. Earnin ...
jetace: $COL here is my latest list of WEEKLY CHART Cup & Handle stocks which either are about to breakout or have broken out of the right side handle $WM $HE $DLR $FB $CCL $HD $AMZN $XLI $WCN $HST $CLI $NSA $XME $DFT $FISV $CHRW $TSM $COP $CBRL $CF $ALGT $COST $SHW $SBS $EBAY $NVDA $CNO $RDC $VMC $BTG $CLF
DrScience: #Markets #FANG stocks $FB, $AMZN, $NFLX, $GOOGL holding station. NYSE and NASDAQ volume waning while $IWM up volume still heading toward upper-right. $XRT,$XLE, $XLF lead, and $GLD, $XLU, $SMH lag. Lunchtime break seeing more down $TICKs and falling Advance/Decline line.
DAN: Good morning. Another flat open as the Dow and Nasdaq bump against record intraday highs set yesterday. At some point, stocks are going to break out. The post-election rally essentially peaked in mid-December, yet stocks have not corrected. Fast ...
hawk327: @Robert1965 $FB Hold this as a long term position. I try try to sell premium. In this case I sold calls on half my position, Wed. I tried to cover the other half, Thur. Set my limit too high. Thought the stock would rebound some, into the end of the day. Anyway, will likely cover remaining shares Fri. Since the stock stalled I don't see much up side from here as it has run up so much since beginning of the year. If I get called out will sell puts until I get back in. Over time this has become a really profitable approach with out much "drama".
grcjr: $FB a round trip ... down and now above the open.
Robert1965: $FB Did anyone short this, I tried on the open but moved too fast to get a fill and then reversed
champ: $FB moving up now ...still holding
hawk327: $FB sold 2/17 135 calls on half my position. The stock has run up over 15% since the beginning of the year. Not sure how much is left for it to run. If stock pops I'm capped at 137.8. The stock has a history of settling back down after earnings pops. If it does jump on earnings will cover remaining position when that has runs out of steam. This is my largest long term position. Trying to collect some premium.
champ: $FB sold 3/4th
Henry: @champ $AMZN $FB $AGN $AMGN You must not have had any AMGN, it didn't go down into the close
champ: @Henry $AMZN $FB $AGN $AMGN ---- Sold yesterday....I screwed up.
issues: $FB beat on top/bottom. AH up up and away. Glad I held 3/4 position. UP TO $136 @ $6.
grcjr: $FB reports tomorrow after the close. Conf call following at 5PM EST. Ticker been down a bit past couple days following the recent responses to the Executive Order. I could argue how this affects the company and advertising both ways. Taking my profits.
JJT1: $NFLX $AMZN $FB A lot of hammer reversal candles yesterday are not getting "reversal" today, and in many cases today is third day of red candles and posting a inverted hammer or hanging man doji. Anyone see this or am I overreading things?
issues: @JJT1 $NFLX $AMZN $FB NFLX looks different than the others. It looks better. You are right about the hammer pattern.
tradeforfamily: @rem2088 $AMZN Don't forget $FB, still holding. it is up again.
rem2088: @tradeforfamily $AMZN $FB I'm still in my $FB calls - I sold my $GOOGL ones this morning when it broke $850
Ralph0172: @Bridget $GOOGL $FB $BABA $VIRT $HD $MHK $HUM $AET $CI $ESRX $CVS $QCOM $AAPL : Thank you, always appreciate your updates, observations, and input.
bigbartabs: @woodman $FB ... father in law... the good news is, he'll be able to laugh every month when the Social Security check arrives.
judysteiner: $FB Broke 129.
bigbartabs: @judysteiner $FB ... did you mean "broke til 129"? Boy, me too. That's how life works isn't it? If broke, I'll most certainly live til 129.
Bridget: Notes: $GOOGL - making a earnings run $FB - also appearing to make a run higher, ER on 2/1 $BABA - breaking higher and reports tomorrow morning $VIRT - breakout on volume, ER on 2/2 $HD - breakout of a squeeze, nearing the 52 week high, ER 2/21 $MHK - also breakout from squeeze, ER on 2/9 $HUM and $AET deal is blocked, $CI, $ESRX and $CVS are now potential buyers $QCOM down on news of being sued by $AAPL
woodman: @bigbartabs $FB - You've described my father-in-law.
Gary: ...
4. $FB – resistance at $130ish. Chasing now, so be careful.
5. $AMZN – earnings Thursday, 1/26
6. $NFLX – running into earnings next Wednesday.
7. $GOOGL -- $840 ATH.
8. $TSLA – Still holding that Trendline.
9. $STMP – ...
JJT1: $FB $AMZN $NFLX $GOOGL $AAPL My insistence on holding the FANG&A stocks is being tried as $GOOGL is definitely no $AMZN. $AAPL continues to consolidate at high level and rest, $AMZN amazes, NFLX seems to be breaking slowly out of cup and handle, $FB got the memo about an earnings run, $GOOGL is dogging it.
tradeforfamily: @JJT1 $FB $AMZN $NFLX $GOOGL $AAPL holding 3 of the 5, $FB $NFLX $AMZN
JJT1: @tradeforfamily $FB $AMZN $NFLX $GOOGL $AAPL Cherry picked the movers! ;-)
JJT1: $FB $AMZN $NFLX $GOOGL $AAPL FANG stocks and apple now all sideways but between their EMA and upper BB. Never owned them all at same time.Bought $AMZN Jan 795 calls this AM thinking after 2 inside days was poised to move today. Wrong (so far). Also thought $NFLX would move higher so bought Feb 130 Calls. Still to decide whether owning FANGA is smart or dumb.
champ: @JJT1 $FB $AMZN $NFLX $GOOGL $AAPL --- Not really anything wrong with moving sideways ...thats positive...not negative but we need to see if they hold....and they do need to consolidate after the nice move that they all had. Drugs took everything down...now traders/investors are watching for direction and thinking about...what to do...but nothing has really changed but the market needs to confirm if thats true... before it moves back-up...don't really know how long thats going to take...maybe today or in the next few days...most banks are holding for now..and also moving sideways and down a little... $XLF $KRE $KBE $FAS $BAC.
Bridget: @Obsxllc $AMZN $FB and $GOOGL are as well
Bruce B.: @JJT1 $FB $AMZN $NFLX $GOOGL $AAPL ....Looking better, yes JJ
champ: $TSLA $STZ $FB ....still holding these swings trades form Friday morning....sold 1/2 on the close and I did not add back this morning ...at this point.... but all are still working for now and these Day trades from Friday have now turned into swing trades with trailing bracketed stops....I will let all work... until...they get stop out stopped....with profits....and I posted on all.
debeers: @Bridget $CSX $MS $GS $SCHW $WMB $MON $EBAY $ADBE $FB $APO $BABA $BIDU $NTES $SHOP $ABC $SND $WR $HPE Bridget, thanks so much for the work you do on squeezes. You have a great eye and i appreciate this stuff on the financials more than you know. Thanks again.
JJT1: $FB 50 day crosses 200 day from above as $FB jumps both today. And at top of trading channel. Thnik I will wait till breaks over 100 day SMA (124 and change)
michaelH: @JJT1 $FB looks like a break out to me
JJT1: @michaelH $FB Yep. Dollars coming into FANG stocks today. I have Positions in $AMZN and $NFLX and TRY on Fridays to take profits and sell premium and cull the losers.
champ: $AMZN $FB $STZ $AGN $SPX --- The markets really seem to be alright...just trying to find direction. Oil is just flat @ $53.71 down only - $0.05... which is down from todays hi @ $53.32 but just zig-zagging as expected....however, all the energy names are all red... for no real reason....at this point. I added back to $AMZN & $AGN this morning near the lows and both appear to be making the move that we have been waiting for....and I started new Spec Day trades with $STZ $FB and $TSLA with stops on all at entry....and I would like to swing all but the markets have to cooperate or all will be stoped out unless I move them a little....but I'm now thinking I will be swinging my full position in $STX ....great company on good earnings....I had a post earlier.
riskmanager: @champ $AMZN $FB $STZ $AGN $SPX $TSLA $STX I was following your AMZN trade. What is your cue for timing of entry? Is your confirmation a closing above VWAP on a 1 or 3 minute chart. I am just trying to understand the mechanics of this. Sorry for such an elementary question.
inthesticks: @champ $AMZN $FB $STZ $AGN $SPX $TSLA $STX I think you meant $STZ in swinging full position
champ: @riskmanager $AMZN $FB $STZ $AGN $SPX $TSLA $STX ---No problem... The News on the stock this morning was very positive in the PM....and you are aware of the news about the big box stores....and that news more or less confirmed...the great sales comme ...
champ: $AMZN out 1/2 @ $798.62 & $FB out 1/2 on ea.....profits ...again Risk Management and I would like to add back on Monday morning...just staying on plan.
Bridget: Notes: Quite a few stocks broke out today, but many are showing bearish divergence in the MACD on both the daily and weekly chart. Makes me skeptical of buying these on the breakout. e.g. $CSX $MS, $GS, $SCHW - all coming out of squeeze $WMB - new 52 week high for the uptrending stock coming out of consolidation, this is not a trading stock $MON - big breakout on volume after earnings $EBAY - nice breakout today $ADBE - breaking out of downward channel, this is not a trading stock $FB - Recovered the 200 and 50MA. Looks like triple bottom at $115 $APO - new 52 week high on volume, cup pattern $BABA $BIDU $NTES $SHOP - inside days today after breakout, watch next week $ABC - this breakout continues to work $SND - this ipo is working $WR - short candidate $HPE - looking very toppy
JJT1: $FB $AMZN $NFLX $GOOGL FANG stocks all slightly green or better on red day. Trying to catch up?
effbee: $FB @ 50and 200day MA. started a small J27 $110 put position FWIW
Gary: ...
$FB – base completing?
$BABA – very choppy stock. Only for active traders…IMO.
$NFLX
$AKAM – forming the right side of a $5-$6 cup. $70 is resistance here.
$ULTA – good consolidation. Can start a position here, with mo ...
Geewhiz: @Gary $MDY $IWM $COMPQX $SOCL $AMZN $BIDU $YNDX $FB $BABA $NFLX $AKAM $ULTA $ANET $CLVS $TSRO $AGN $VRX $ENDP $COR $FN #NOTES Fast video has not been available more frequently than usual. Not a good trend. :-) Any reason for this issue. Thank you
fuzzball: $FB @effbee - Looks like earnings date is now the following week. Maybe the market had anticipated the week of Jan 27 instead. That would cause a huge volatility collapse and kill option prices the week of the 27th. Just guessing...
fuzzball: $FB @effbee - TOS showing Feb 1 after the close...
DAN: @effbee $FB what strike?
Visit the Trading Forum to join in the discussion.
| | |
| --- | --- |
| Stock Price | $USD 164.64 |
| Change | -0.39% |
| Volume | 10,986,500 |
Facebook Inc operates a social networking website. The Company's products are Facebook, Instagram, Messenger, WhatsApp, and Oculus. Its products enable people to connect and share through mobile devices and personal computers.
Request Video of FB
Already a member?
Sign in here.
Earnings
July 26th, 2017 - 2017 Q2 Earnings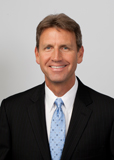 Dan Fitzpatrick
Stock Market Mentor gives you EVERYTHING you need to succeed in the market; all in one place. How easy is that? Dan Fitzpatrick and his elite community of traders share trading ideas, strategies and much more. Dan Fitzpatrick--a world class Technical Analyst, trading coach and regular CNBC contributor--gives you access to all of this with a 14 day FREE membership. Get started TODAY and start trading better TOMORROW with the following premium content:
Nightly video Strategy Sessions with a game plan for tomorrow
Got a stock you want Dan to look at? Just ask.
Patent pending video alerts instantly delivered to you when one of Dan's trading signals is triggered. This is not your typical price alert. This is a short video explaining the action you need to take to make money. No more "Woulda, coulda, shoulda"
Access to over 49,200 stock analysis videos
Access an ever expanding library (49,200) of educational videos that will save you time and make you money
Join a team of friends and traders that have one thing in common; a burning desire to succeed.

Become a Member Today!
Gain immediate access to all our exclusive articles, features, how-to's, discussion group and much more...
Satisfaction Guaranteed!
Your Stock Market Mentor membership comes with a 14 day, no questions asked, 100% money back guarantee!