The Finish Line Inc. (NASDAQ:FINL)
Bands Volume 200 SMA 50 SMA 20 SMA Videos Alerts Articles Events

woodman: $FINL moving up
Bridget: $FINL seeing lots of activity into the close
Bridget: $FINL is down on $FL earnings.
Bridget: Notes: $BHP $RIO - both have similar charts and are at important support point. A move higher would be continuation of longer term trend or a breakdown is a continuation of the shorter term trend. $BIDU - has been consolidating for almost a year, looking ready to breakout $BP $MPC - still my 2 favorite oil stocks $YUM $MCD $KO - all working $CALA - breakout to new high $CORT - breakout to new high $DAR - breakout to new high $QCOM - moving higher with little resistance $XLNX - looking extended but still in solid uptrend $DOV - breakout of 5 month consolidation $NOC $LMT - both close to breaking out $SBUX - watch for $62 $GE $CBI $T - seeing a bounce after a long downturn $FINL - was down on $FL earnings
Henry: @bwcarnation1 $FL $FINL Finish Line in FINL FL is foot locker
tejas7: $FINL 59 min try. In at 20.25
tejas7: $FINL out small loss 21.20
Aragorn: @tejas7 $FINL don't give up on it yet set some alerts see if trigger then make a decision.
PJMR11: @Aragorn $FINL In at $19.90
tejas7: @Aragorn $FINL Thanks for the feedback. But I already pulled the trigger since it printed inside 5 and down at that time.
Aragorn: @tejas7 $FINL Oh I know you exited, I was just saying second time might work now above 20 that s what I was looking for 20.15 is the 8ema on a 3 above that might go a bit but this is a counter trend trade, so will not risk much. FDX also watching fro it to move up but this one not so sure it can go anywhere if starts moving up
PJMR11: $FINL moving
tejas7: @PJMR11 $FINL Above 8EMA on 5 min and VWAP. Good going with your trade. I did sell 2 Jan 19 puts for 0.60 for 1 month trade later. No revenge day trade for me. Stock doesn't know me.
PJMR11: @tejas7 $FINL Out at 20.30 for a decent gain
traderbren: $FINL -- performing well in this tape. NP.
DAN: $XRT $FIVE $FINL $M $JCP $SHLD -- notice that all of the department stores are moving lower today. Even the ones that are actually up on the day (e.g., $M) are trading at their intraday lows after weak rallies. If you've been trying to catch an oversold bounce...I think that bounce has dun bounced all it's gonna bounce.
tmende: Picked up $ARGS and $FINL Oils are pulling back so watching them.
DAN: This morning, several stocks we've been watching are rebounding off recent lows. A few stocks relating to the homebuilding industry are still in bullish patterns, such as $XHB, $BZH, $HOV and $HD. (In the case of Beazer, I'm pointing to a probable ...
lostsheep: $FINL- down? In sympathy with the $LB earnings report and guidance and the death of the mall?
Bridget: $FINL is consolidation just above the 200DMA
Bridget: $FINL breakout and run on earnings. Looking very strong.
Aragorn: @Bridget $FINL retail today Bridget FINL ODP FIVE LE HIBB are the top 5
SierraJW: #Gapping up (from Schwab/Briefing.co) $DSCO, $ROSG,$KBH,$PVH. $AXU, $FINL, $ACN, $CELP, $CXRX, $M.
Trixie: $FINL here is the retest of the b/o
TunaHelper: $FINL Continuing to break out from a squeeze, but 200dma looms above. $INSY breaking out, though somewhat confounding bc of the low volume (potentially implying not a squeeze).
TunaHelper: @TunaHelper Also, $NKE earnings could be a near term catalyst for $FINL.
Trixie: $FINL interesting vol and candle. Had gotten shook out yesterday when it was below the 50ma. Not sure where or when I'd get back in. Seems to be working on some kind o base down here w someone being interested.. Had recently changed their chief info and tech officer.
Bridget: @Trixie $FINL yeah, very nice reversal today on volume. I think you could buy in tomorrow if the stock gets above the high from today. This stock is channeling so you either want to buy it as it bounces off the bottom bollinger band or buy it on the breakout from consolidation.
Trixie: @Bridget $FINL thx.. I just was thinking it has more of an ascending lows when I originally outlined my trade thesis . With yesterdays low around 17.50ish, I now have a better understanding of support. I seem to often miss read or get too eager on these base building types..
Bridget: @Trixie $FINL it definitely faked us out yesterday. I bought some puts which I had to close for a loss today.
Trixie: @Bridget $FINL Shucks
Trixie: $FINL trying to test the recent highs.. In a nice vs.. fd long.. Targeting the 200ma
Trixie: $FINL one to watch.. Nice tight consolidation or maybe some kind of complicated inv h'n's most of the ma's are all nice and tight.. 200ma a bit away, could become a reasonable tgt..
Trixie: $DSW and $FINL. Ones that have caught may attention as they look to be building bases down around these Levels.. $DSW looks to be trying to b/o today .. $FINL looks like it will still need more time to figure out what it will do.. Weekly on $DSW looks more constructive than $FINL.. but both are still pretty low.. $WMT I'm sure most have seen the nice fall/test to the 50ma and the ascending channel. Maybe wait for a green candle before jumping aboard..
TunaHelper: $NKE - Watching this one for a possible short. It looks like it is heading into a vol squeeze / sideways consolidation. It seems to be quite stretched above the 200dma. Most retail (esp shoe mfgers / retailers) have been having troubles over the past few weeks (e.g., $SKX, $DECK, $FL, $FINL) from what I understand are inventory issues. Would enjoy others' thoughts on this one.
issues: @TunaHelper $NKE $SKX $DECK $FL $FINL Yes that's what I have heard also but I think this close to Christmas the inventory will clear out by next quarter. So I am hold $SKX $FL until Feb reporting. Also $M reports tomorrow morning and could bring the group up.
TunaHelper: @issues $NKE $SKX $DECK $FL $FINL $M My sense is that clearing out the excess inventory is not the solution to the problem, but actually one of the drivers of the problem. Presumably if there is excess inventory that needs to be cleared out, it will be heavily discounted which will negatively impact margins - potentially profoundly. Come earnings reporting time, folks won't be too happy to see declining margins. At least that's how I see it.
champ: $FINL - I'm in this stock this morning with a 1/3 size position going into the close. Has been flat all day... expecting a bounce ... the CEO is going to be on Cramer's Mad Money this afternoon after the close ...should bounce going to add a 1/3 more RHRN.
Jadee: $FINL watching
Bridget: $KSS and $FINL continuing their breakout from yesterday.
RON: $FINL at 52W NH 1.30% today on Heavy Vol
:
TG2000: Retailers on the move: $ANF 10% $ARO 7% $TGT 7% $FIVE 6.5% $BONT 5% $TCS (I own) 4.5% $M 4% $DKS 3% $KSS 3% $URBN 3% $FINL 3%
Tim S: Notable earnings before Friday's open $BBRY, $FINL, $KMX, $NAV, WAG
wesley: ...
$MOS, $FINL, $PRGS and $ULTA implied vol is lower following earnings/guidance

Sentiment: The $CBOE Put/Call ratio is currently: 0.92.. VIX: (14.15, -0.49, -3.0%).



nsk77: FYI: "The SPDR S&P 500 (NYSEMKT: SPY) is indirectly targeted by $UBS because the firm has lowered its S&P 500 year-end price target to 1,375 from 1,475." Read more: Top Analyst Upgrades & Downgrades (AFFX, $BUD, $ACI, $CREE, $DDS, $DLTR, $FINL, $AWAY, $IMAX, $ITT, $LH, $LIFE, $MAR, $P, $PSX, $DGX, RIMM, $TIF, SPY) - 24/7 Wall St. http://247wallst.com/2012/07/02/top-analyst-upgrades-downgrades-affx-bud-aci-cree-dds-dltr-finl-away-imax-itt-lh-life-mar-p-psx-dgx-rimm-tif-spy/#ixzz1zTGOduVw
gold2stocks: ...
$FINL




Finish Line downgraded at Sterne Agee

May 31, 2012 | 8:03 AM EDT


$FINL was downgraded from Buy to Neutral, Sterne Agee said. $25 price target. Expect anemic core growth.



$FITB




Fifth Third upgraded at Wells

...
jlsmith7441: ...
I would probably run this scan on the @Russell 1000 or S&P 500 plus midcap to increase the chance that the stock you find will be available for #shorting. But to illustrate what I'm looking for, I ran it today on the @Russell 3000. I found 3 charts ...
gold2stocks: ...
$FINL
Finish Line numbers upped at Jefferies
$FINL estimates were boosted through 2013, Jefferies said. Solid sales growth should drive higher margins. Buy rating and new $29 price target.

$JPM
JP @Morgan numbers raised at BofA/Merrill
Share ...
WhiteKnight: $FINL # Earnings not till 12/21. In a volatility #squeeze right at the 50 dma. It is also right at the 50 weekly ma. Nice uptrend on the weekly if it holds looks like might be just starting to flatten out. Also if retail is good this might go with it. Thinly traded. Looking to start a position. Any opinions would be appreciated.
Maggie11: $FINL possible break out from volatility #squeeze
Aragorn: $FINL - @ Maggie thanks for bringing this up - it is at support and trending up. A very choppy stock but came almost down to support and is bouncing. Using he squinting method it does look though like it could resolve to the downside with lower highs here. $SO I would be careful. Look at teh weekly chart - this could just be basing but....Does anyone else see what I am seeing? GL
jojo1480: NFLX- added to position on the pull back. AAPL- sold 1/2 of position to free up cash, and replaced with Sep345call @22.10 WTW- adding to position, stock not participating today. $PVH RL $FINL VFC- up as expected this morning as the same store sales for june. am long $PVH, cost basis 64.23, sold the Sep70covered calls on Jun13 @1.13, stock most likely will be called away @71.20, this kept me in the game, much like $TGT ABV $FCX TCK etc. LNKD- legging into Sep85puts, will add down the line, maybe.
jojo1480: BAL- keep an eye on this cotton etf, i suggest tracking the beneficiary of stocks that benefit of this commodity downturn, $VFC RL $PVH and $FINL as an outlier. Long PVH.
rcline: ...
2. Noticed that @DAN uses $PEG ratios. I use another service that has some proprietary fundamental measures and I combined those with PEg to do some cherry picking. Here is a list of 10 charts that I found interesting: $SSW, $PQ, TNE, $NFX, $FINL, $ ...
taylor: Re: Bear market funds. Here is a list of some of the movers to the upside yesterday. For those traders who don't like to sell short, these may be a substitute. Good luck. DIREXION SHS $ETF TR $FINL BEAR 3X ( $FAZ ) DIREXION SHS $ETF TR DEV MKT BEAR3X ( $DPK ) DIREXION SHS $ETF TR EMERG MKT BR3X ( $EDZ ) PROSHARES TR ULSH MSCI BRZL ( $BZQ ) BARCLAYS BK PLC IPATH SHRT ETN ( VXX ) DIREXION SHS $ETF TR $SM CAP BEAR 3X ( $TZA ) PROSHARES TR REAL EST $PRO ( $SRS ) DIREXION SHS $ETF TR LARGE CAP BEAR ( BGZ ) PROSHARES TR $ULTR SHRT $MSCI ( $EEV ) PROSHARES TR ULSH MSCI EURP ( $EPV ) DIREXION SHS $ETF TR $TECH BEAR 3X ( TYP ) position: Long $FAZ, Short $FAZ calls, Long $TZA, Short $TZA Calls
rain3man: $FINL - breakout from a bull flag? Took initial position.
larry c: earnings coming out tuesday on TIBT and $FINL looks like some anticipating going on with those 3 marching soldiers, looks very positive
hts45241: On CLHB, I noticed the breakout to a new high, on higher volume. Three more to put on your radar if you like this type of action: $SAPE, $FINL, and HELE. All three are breaking out similar to CLHB, and the are more liquid.
med.medicine: @Bob: I just try to see where is the next resistance. I do not see that till 12(Even 200 Week $MA is at around 12). Look at daily/weekly chart and the direction of $MA moving upwards. You can raise your stop as stock rises. I mentioned CFSG when it was at 7 in April. I thought that it might reach around 12. It did reach there but i got stopped out too soon and then I did not follow that stock. Usually the stock catches up to the base from where it falls if the "trend changes" and if the company is not shady. That is my observation. Coming out of the #squeeze is Stage 2. $FINL is in stage 2. Ride till it rolls over! http://stockcharts.com/charts/gallery.html?FINL Look at the Insider purchases: http://finance.yahoo.com/q/it?s=FINL
arivijay: $FINL - Thanks Med. $TA sounds good but I will have a hard time sticking with that industry. But then again, its summer time plus ppl are getting their stimulus checks. I will have to keep an eye. Any thoughts on JASO?
Visit the Trading Forum to join in the discussion.
| | |
| --- | --- |
| Stock Price | $USD 13.55 |
| Change | 0.37% |
| Volume | 966,355 |
Finish Line Inc is a mall-based specialty retailer in the United States, and operates two retail divisions under the Finish Line brand name ('Finish Line') and Running Specialty Group ('Running Specialty').
Request Video of FINL
Already a member?
Sign in here.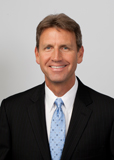 Dan Fitzpatrick
Stock Market Mentor gives you EVERYTHING you need to succeed in the market; all in one place. How easy is that? Dan Fitzpatrick and his elite community of traders share trading ideas, strategies and much more. Dan Fitzpatrick--a world class Technical Analyst, trading coach and regular CNBC contributor--gives you access to all of this with a 14 day FREE membership. Get started TODAY and start trading better TOMORROW with the following premium content:
Nightly video Strategy Sessions with a game plan for tomorrow
Got a stock you want Dan to look at? Just ask.
Patent pending video alerts instantly delivered to you when one of Dan's trading signals is triggered. This is not your typical price alert. This is a short video explaining the action you need to take to make money. No more "Woulda, coulda, shoulda"
Access to over 55,800 stock analysis videos
Access an ever expanding library (55,800) of educational videos that will save you time and make you money
Join a team of friends and traders that have one thing in common; a burning desire to succeed.

Become a Member Today!
Gain immediate access to all our exclusive articles, features, how-to's, discussion group and much more...
Satisfaction Guaranteed!
Your Stock Market Mentor membership comes with a 14 day, no questions asked, 100% money back guarantee!