Gannett Co. Inc. (NYSE:GCI)
Bands Volume 200 SMA 50 SMA 20 SMA Videos Alerts Articles Events

Bridget: $GCI moving higher after a flag
GaVaHokie: I don't understand why $TWTR doesn't just buy a company like $GCI (USA Today) and just drive users to webpages that generate ad revenue. In a nutshell, Twitter provides the 'headline' and USA Today provides the 'full story'.
phgruver: @GaVaHokie $TWTR $GCI That's too obvious, you can't do that.
Bridget: $GCI now moving above the early VS high.
Bridget: $GCI phase 2, looking for an entry around $16.
Forexpro: Re: $TPUB, $GCI Hi, Friends, Publishing giant Gannett i($GCI) s offering to put Tribune Publishing ($TPUB) out of its misery via a 12.25/share buyout, a nice 63 percent premium for those who, unlike me, own the stock. As someone who grew up on the LA Times, and who later in life enjoyed the sports pages and the late Mike Royko's column in the Chicago Tribune when I lived in the area, I'm delighted to see a potential change for the better. http://schrts.co/I9TLX2 All the best!
Bridget: $GCI nice pop just before earnings. IPO that could make a run for new highs. #ipostrategy I would look at getting in after earnings.
Trixie: @TunaHelper $DIS $AMCX $DISCA $IAC $FOX $FOXA $NWSA $TWC $CBS $GCI.. looks like they have been doing some m'n'a stuff.. and I haven't followed not dug up too much on it yet.. just a fast headline skim.. But the chart looks to be squeezing nice. They must have done something to get rid of a lot of the chart history b/c I had been in this form b4 July of last yr..
Iceman: $GCI $THC #ShortPuts #ManagingWinners - covered the following 58 days prior to expiration. Bought to close 1 GCI Jul 17 2015 26.0 Put @ 0.05 Bought to close 1 THC Jul 17 2015 31.0 Put @ 0.05 I have no more positions in these two stocks.
Forexpro: Re: $YHOO, E-Mini Futures, $GCI

Happy Friday, Friends,

Anything that calls Alibaba's value into question is a negative for $YHOO, so suggestions of accounting irregularities at Alibaba's film subsidiary spooked a few people overnight. On balance, t ...
Forexpro: Re: $GCI

Hi, Friends,

This came up in a scan this afternoon. It was mentioned favorably by DragonFly back in early June, and has since done pretty well, both in absolute terms and relative to the SPX (pink line):

http://tos.mx/hBubCj

Had I been p ...
DragonFly: $GCI - breakout with an upgrade to $40.00
jmat2413: #LongTermPortfolio: I call this my "is what it is" shopping list because all of these stocks have gone up more than 20% per year over the last 1, 2, 3, and 5 years. They are all in the SP-500. I eliminated some which I noticed had 50% or greater pullbacks. Now I need to whittle this down to something manageable, say 10 to 20 stocks. Any additional screening ideas would be appreciated. $FMC, $PPG, $ECL, $TWC, $CMCSA, $UA, $VFC, $TJX, $BWA, $M, $NKE, $MHK, $PCLN, $WYN, $VIAB, $DIS, $CBS, $GCI, $HOG, $WYNN, $ORLY, $CCE, $STZ, $TSN, $HRL, $PXD, $EQT, $OKE, $AMP, $MA, $DFS, $AXP, $V, $TMK, $GILD, $ALXN, $BIIB, $CELG, $REGN, $ACT, $MYL, $PRGO, $AET, $MCK, $ABC, $DAL, $MHFI, $FISV, $ADS, $MCO, $EFX, $ROK, $AME, $PLL, $HON, $PCP, $UNP, $TYC, $SNA, $SNDK, $CERN, $CRM, $NI, $PNR
Tim S: Notable earnings before Tuesday's open $ABG, $ACI, $ACM, $ADM, $AGCO, $AMG, $ARMH, $ARRY, $AXE, $BDX, $BHE, $BP, $BSX, $CHD, $CLX, $CME, $CNC, $DLPH, $DWSN, $EMR, $ENTG, $ETN, $FIS, $GCI, $HCA, $HW, $IDXX, IP, $KORS, $LG, $LIOX, $LRN, $LRY, $MHFI, $R, $SE, $SEP, $SIRI, $ST, $TDG, $TECH, $UBS, $UDR, $VSH, $WDR, XYL
Tim S: Notable earnings before Monday's open $AOS, $BCC, $CHKP, $GCI, $HAL, $HAS, $LII, $MAN, $MCD, $NVR, $PETS, $PHG, $SAP, $VFC
BuffaloBill: Heavy Instutional Selling $TTS $CCI $MAN $GCI CHL $CECE $GT $RLGY $CLDX MCD $CZR $CSTE GIB $PXD $ISRG $AFOP $DECK ULTA $SAFM $BIDU
Poppy: EARNING season is upon us, here's a short list from SA: Notable earnings before today's [4/23] open: $ACI, $AKS, $AOS, $APD, $ARMH, $CIT, $CNC, $COH, $DAL, $DD, $DFS, $EAT, $ECA, $FMER, $FRX, $GCI, $GNTX, $IDXX, $IIVI, $IR, $IRWD, $ITW, $JCI, $JNS, $LCC, $LECO, $LMT, $LXK, $MOLX, $PCAR, $PCH, $PII, $PMT, $PNR, $R, $RAI, $RF, $RSH, $SNV, $ST, $TRV, $UTX, $WAT, $XRX Notable earnings after today's close: $AAPL, $ACC, $AMGN, $AWAY, $BCR, $BRCM, $CREE, $DV, $EW, $FBC, $FTI, $HA, $HBI, $HLIT, $HTS, $IRBT, $ITC, $JNPR, $LIFE, $NBR, $NFX, $NSC, $OI, $OII, $OMI, $PACB, $PLCM, $PNRA, $RFMD, $RHI, $T, $UIS, $USNA, $VMW, $WRB, $YUM, $ZIXI Any of these one of yours? @poppy
moneytaker: ...
$GCI ,05-SEP-12 , 14, 12,24-SEP-12 , 15.56, 19.99, 18.15,
$GILD ,05-SEP-12 , 14, 9,25-SEP-12 , 58.44, 68.08, 67.29,
$GLW ,05-SEP-12 , 14, 6,24-SEP-12 , 11.85, 13.38, 12.93,
$GS ,04-SEP-12 , ...
BuffaloBill: SCAN & Short Video - Good Morning.. ATPG AWI $VMI OCN RDK ITC $FSTR ITRI $TXRH IP $GCI MSI $HLF $THG $ENS $NCMI
from TC2000/beta Scan @Russell 3000 Index, Price History > 3.5, BOP > 0 (Instutional Buyers) TSV 24 Time Segmented Volume Monthly > 0 ...
gold2stocks: ...
$GCI estimates lowered through 2012, $UBS said. Worse than expected TV and print trends. Maintain $10 price target and Neutral rating.

Halliburton estimates, target cut at Credit Suisse
Shares of $HAL now seen reaching $59, according to Cred ...
jververis: ...
New 52 week lows include: $ACW, $ADM, $ADVS, $AEIS, $AF, $AFAM, $AFL, $AGII, $AGO, $AIG, $AKAM, $AKS, $ALL, $ALNY, $ALR, $AMCC, $AMED, $AMKR, $AMSC, $ANAD, $ANR, $ANW, $AOL, $ARAY, $ARC, $ARI, $ARRY, $ART, $ASEI, $ASIA, $ATHX, ATPG, $AUO, $AUXL, $AV ...
freddy77: $CTB, $GCI, MOT.....2 new shorts and covered one Covered $CTB at $20.50 today for a small profit. Shorted just now into strength MOT at $7.96 and $GCI at $13.85. Gannett reported last week and had big gap down, and has risen today on strength....I don't think it will last. Motorola responding up big to it's sale of some assets and I believe the Journal had a bullish story on it today....I think it is a one day wonder. Freddy
slowtime: $GCI - Gannett Company - Media. Looks like it wants to move higher. Any one interested. Would like to hear. @slowtime
Medlar: $GCI - I've been watching this one because it was a strong trender earlier in the year. Seems to be driven by fundamentals: volume spiked on April 16 (earnings) and again on June 7 (quarterly forecast). I guess those are support and resistance.
slowtime: $GCI - @Medlar. Thank you very much for the info. @slowtime
Medlar: $GCI - ah, the benefit of hindsight. If I had noticed the volume spike on the 7th the risk/reward in going long would have been fantastic!
Medlar: $GCI - there's such a discrepancy in volume between the fundo news days and the rest of the time maybe we should just look at the former. $15 after the Feb 1 earnings, $18 after the April earnings, $21 next? Not out of the question since the analyst targets are $20+.
taylor: ...
Earnings: Before - $BAC, $GE, $GCI, $MAT, $FHN
Other: Building Permits, Housing Starts, Michigan Sentiment, State Jobs

Have a great week everyone.

Markc: $GCI - The only stock I was still holding. Appeared to be holding at the 20 SMA and then today the worst stock in the S&P. Blew right through my stop before regular hours. Man did I get the poo knocked out of me. Anyone have any ideas what happened to this stock? Thanks in advance.
Markc: $GCI - Already have a position in GCI. Looking at adding. Good candlestick, Good vol., OBV has upward bias, slightly higher low than previos day. Fairly new at this, anyone have any input? Thanks
Medlar: $GCI - love the chart, but earnings Monday morning so be careful
Markc: $GCI - Great point. I forgot about that. Will not add, will tighten stop and watch premarket. Thanks for the heads up.
Markc: $GCI Anyone have an opinion on GCI? Looks like it has established a support and doesn't have a lot of upside resistance. OBV increasing but not great vol..
Markc: $GCI Anyone have an opinion on GCI? Looks like it has established a support and doesn't have a lot of upside resistance. OBV increasing but not great vol.. Trying to follow Dans rule on not buying into stocks that will encounter heavy selling presure from people trying to get their money back.
Medlar: $GCI - I've been watching that - it's up 700% since March! With all these e-readers on the market and possibly $AAPL joining in, maybe the publishing companies could find a profitable business model? Is that what's driving the stock, I wonder?
Markc: $GCI Could be. I didn't take into account the 700%, thats a bunch. Do you have an opinion on the chart itself?
Medlar: $GCI - I think it would have to get down to 11.70 to break the long-term trend (since March). That's a long way down but that's where my ultimate stop would be if I'd been in it that long. I think if we buy it with a tighter stop we have to be prepared to take a few attempts at it. The stock can swing up/down 20% like crazy!
Markc: $GCI Thanks for the help. I need all I can get.
Medlar: $GCI - I just noticed, earnings Monday morning. I'll wait and see how it reacts.
robwait: Actually $GCI (Gannet) reports Monday. Until recently the stock has been ramping nicely. A good report may be beneficial. Worth watching for sure!
jng369: $MSO,NYT,$GCI Look at those charts. I added $MSO this morning, nothing but a flip trade, not for long term. For long term, I added $TCK more because it broke resistance. Also, added $CCJ more as well. Again, the one that I like a lot right now right here is PAY. Look at the fundamentals, and look at the charts... A very strong stock.
jng369: Badly beaten down stocks. I wrote a filter to scan for all stocks which has been beaten down at least 70% stocks. With an recovering economy, I think that those stocks are probably ready to recover some of their lost as well. Even if they can recover 20% of their lost by the end of the year, that is a very sizable gain. This is the list that I am going to work on today and tomorrow to find some bargains. Pls add some comments if you can... $C, $MGM, $LVS, $DRYS, $AIG, DPTR, $DYN, $YRCW, $RF, $BPOP, $MTW, $CIM, $GCI, $RRI, $JASO, $MNI, $BBD, MI, WFR, $DDR, $GGP, $CENX, LIZ, $EGLE, $SRZ, $NCS, $SAY, $SGY,HERO, $PQ, EXM,OEH, $PETD, $WNC, $LEE, $TWI, $IRE, TSCM, $FR, TBSI, TRAA, APL, SUSQ. I just posted a subset. I will dig into some of the fundamentals of those companies to find some bargains...
dunsek: $NYT, $GCI, $NWSA, $CMCSA Some of the media related stocks continue strong today, with the publishers making some outsized moves.
dunsek: The recovery is just around the corner- at least according to my weekend scans :) I'm seeing lots of good charts- for example Media, advertising, publishing: $IPG, $NWSA, $NYT, $GCI, $CMCSA Business services and equipment: $PBI, $CVG Retailers: $M, BIG, $LTD Oil and Gas, and refining: $HES, $SUN, $CHK #REITS; $PLD, $AIV and even $AA is trying to bust out of resistance, with bb's showing signs of a beginning expansion. I'm about 50% invested at the moment, but not in any of the above. For me, this phase of the market is more troubling for having too many opportunities and trying to decide between them, than for having too few.
Monsterguitar: $GCI Hi everyone. I'm new here but i wanted to point this out... GCI. UP 10 percent yesterday and looking strong today. Also noticed it has a huge short interest. Any thoughts?
CallaLilly: A list of companies reporting Thursday ... $AMRB, $APH, AMLN, $ASBC, $BAX, $BIIB, $BGG, CHINA, CHIC, $CRRC, $CY, $CYT, $FCS, $GCI, $GPC, $GOOG, $HOG, $ICUI, $ITW, $IIIN, $ISRG, $JPM, $KNL, MSW, $MYE, $NOK, $PH, $PBCT, $PII, $PPG, RLRN, $SHW, $SFNC, $SON, $LUV, $TPX, $TITN, $UTEK, $UMPQ, $USAK, WASC, VRTX.
Visit the Trading Forum to join in the discussion.
| | |
| --- | --- |
| Stock Price | $USD 10.51 |
| Change | 1.55% |
| Volume | 911,424 |
Gannett Co Inc., is an international media and marketing solutions company, delivering content and services across an integrated, multi-platform portfolio.
Request Video of GCI
Already a member?
Sign in here.
Earnings
August 2nd, 2018 - 2018 Q2 Earnings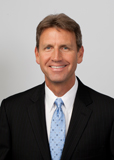 Dan Fitzpatrick
Stock Market Mentor gives you EVERYTHING you need to succeed in the market; all in one place. How easy is that? Dan Fitzpatrick and his elite community of traders share trading ideas, strategies and much more. Dan Fitzpatrick--a world class Technical Analyst, trading coach and regular CNBC contributor--gives you access to all of this with a 14 day FREE membership. Get started TODAY and start trading better TOMORROW with the following premium content:
Nightly video Strategy Sessions with a game plan for tomorrow
Got a stock you want Dan to look at? Just ask.
Patent pending video alerts instantly delivered to you when one of Dan's trading signals is triggered. This is not your typical price alert. This is a short video explaining the action you need to take to make money. No more "Woulda, coulda, shoulda"
Access to over 56,100 stock analysis videos
Access an ever expanding library (56,100) of educational videos that will save you time and make you money
Join a team of friends and traders that have one thing in common; a burning desire to succeed.

Become a Member Today!
Gain immediate access to all our exclusive articles, features, how-to's, discussion group and much more...
Satisfaction Guaranteed!
Your Stock Market Mentor membership comes with a 14 day, no questions asked, 100% money back guarantee!