Kite Pharma Inc. (NASDAQ:KITE)
Bands Volume 200 SMA 50 SMA 20 SMA Videos Alerts Articles Events

debeers: $KITE-With all the sturm und drang yesterday, if you already own KITE-this was some really good news that got lost in the pullback of $2.06 yesterday:
12:27 PM EDT, 08/17/2017 (MT Newswires) -- Kite Pharma (KITE) said Thursday that a National Cancer ...
captron: @debeers $KITE Thanks for the update. I too missed the report and would of missed it because of their non reaction price. Now all we need is a long story on this over the weekend.
debeers: $KITE-The strong ones come back. Down a couple of bucks yesterday and up today.Full pipe. Leave it alone. If I can get 5-7% pb will be adding.
Vehid: Sold almost all positions. Kept $KITE since it is on a sort of one way! Started position Monday and added early today. Made money so far but should admit that I am chasing.
debeers: $KITE-Miss Gwenzee's Kite is still flying high. YAY
Vehid: $KITE breaking upper bb
debeers: $KITE-originally got this from Gwenzee whose work is impeccable. Perhaps 20% up in a month and 180% up ytd and a gorgeous chart isn't enough for you--if so ,move on.
LONG FORM--Kite Pharma, Inc. is a clinical-stage biopharmaceutical company. The Co ...
debeers: @gwenzee $LYV $KITE $MTN $WATT $INCY $PBYI $AAPL $HIIQ --Your Kite flew OVER the Mountain, Missy.
gwenzee: @debeers $LYV $KITE $MTN $WATT $INCY $PBYI $AAPL $HIIQ The lights went out at WATT and I left the building.
bRobert: $CELG . $KITE CELG Bounce off support KITE nh . . just hold it
debeers: $SGMO/$EDIT/$KITE/$SPPI/- If you are going to break your own rules, most likely biotech is the place to do it.
bRobert: $KITE . $SNE . $CELG KITE Flying high in hurricane. Long term hold. Not a trade. SNE .watching for support to add to long hold. Small head and shoulder top measured move is to $38.60. Great weekly chart . CELG Also head/shoulder top. Measured move to $130(129.60) area. Weekly intact. Cup/handle . Retest breakout area. Looking to add on firmness. Long term hold
JJT1: @gwenzee $LYV $KITE $MTN $WATT $INCY $PBYI $AAPL Now that's funny...
gwenzee: $LYV $KITE $MTN $WATT $INCY $PBYI $AAPL $HIIQ Felt so aLYV flying my KITE on top of the MTN. WATT happened? I lost my INCYte and the PUMA just ate my AAPL. Glad I have Health Innovations. At the end of the day, my KITE flew into the MTN and the PUMA is still licking his chops.
bRobert: $AGN $KITE AGN Possible excellent entry point for quality company. $KITE Dual cup/handles with high measured moves (50%) . Big pop post earnings. Holding stock. Long stock/calls
gwenzee: @bigbartabs $KITE $OMER $PBYI $INCY Two up and two down.
Vehid: $KITE Breakout. All time high
tennessee9: $kite - should we let this "fly" or.....! novice/tennessee
Gmoore: @DAN $JUNO $KITE $BLUE $CELG Still holding these?
DAN: $JUNO $KITE $BLUE $CELG These biotech stocks look good today. I covered them in our last strategy session. Bought some KITE and JUNO today. Will also be buying some BLUE and CELG. KITE and JUNO are big competitors of CELG/BLUE. Bluebird seems to have a head start...but I like the underdogs.
ROSEY: @DAN $JUNO $KITE $BLUE $CELG If possible, pls tell if U like these individuals better than etf IBB and IBB currently more than XBI? Why the underdogs?
DAN: @tejas7 $BLUE I don't know of any catalyst specifically for Bluebird. Novartis ($NVS) has a drug that goes before the FDA later this month. IF they get approval, that'll set the stag for KITE's ($KITE) drug later this year. $BLUE and $JUNO have their own things going...but those are 2018 projects. So the real "catalyst" for BLUE would be good news for NVS/KITE
DAN: @ROSEY $JUNO $KITE $BLUE $CELG What are you calling "underdogs"? Not understanding your question (re/ IBB/XBI -- they're moving just about the same).
ROSEY: @DAN $JUNO $KITE $BLUE $CELG Thanks for reply on IBB and XBI. My question re underdogs relates to your post this A.M. "Bluebird seems to have a head start...but I like the underdogs". I was just seeking names of the ones you considered the underdogs.
audrina0904: @ROSEY $JUNO $KITE $BLUE $CELG Rosey - he is referencing the analysis in a report at IBD that states that $BLUE has a pretty good lead in their field over $JUNO and $KITE... This was corroborated today by another analyst.
ROSEY: @audrina0904 $JUNO $KITE $BLUE $CELG Thank you for this info.
DAN: @ROSEY $JUNO $KITE $BLUE $CELG Underdogs are just KITE/JUNO b/c their drugs are coming out later. But the charts are what matter.
DAN: Good morning! Hope you had a relaxing weekend and were able to spend some time with your family and friends, doing things other than persevering about trading. If not, you'll get another chance this afternoon and tomorrow. The exchanges close earl ...
gwenzee: @woodman #Medical Currently holding $ABMD (Med. Device) and Biotechs $INCY $KITE $PBYI $BLUE. All positive with exception of BLUE. May I ask what you are holding?
michaelH: @woodman $CARA #Biotechs #Biotech So true. Look at $Omer, glad I sold mine in stages on the way up. Sold my $kite 2 days ago, and not looking back, even though it hasn't cratered yet. Buy small and sell the pops in stages is the only way!!!!
woodman: @gwenzee $ABMD $INCY $KITE $PBYI $BLUE #Medical - My current #biotechs are $CEMP and $CALA . The third one I mentioned is $ATRS, but that's the one I said isn't a biotech (it's med instrument-supply). I've traded $ATRS many times over the years. My last buy back was at $2.60 and I sold most of it recently at $3.17. I still have a little of it. Another I recently had but no longer is $DVAX. I bought $DVAX in the $7.80s and a little more at $8.85, and sold it all at $9.95. I will look to buy DVAX back after this pullback. (Note that DVAX has it's FDA Advisory panel coming July 28.) I have a number of medical instrument-supply/diagnostic-research/medical device stocks as well. I do not have $ABMD, but it is on my watch list and I like it around here as it moves sideways into the rising 50 day.
gwenzee: @michaelH $CARA $Omer $kite #Biotechs #Biotech Was kicking myself for not buying OMER. In retrospect glad I didn't try to chase.
shoredriver: $BLUE...Anybody follow closely?... Was in got out and sort of forgot about it...$JUNO $KITE too.....
CHOFF: @shoredriver $BLUE $JUNO $KITE Got back in at 111.70. Price target is 125 by some prognosticators. Search the forum for latest updates on their positive news on cancer drug trial tests. This one is volatile and could spike or bottom out at any time. Since the trial results are so positive I'm comfortable holding for now.
Bridget: $XBI at a new 52 week high. We haven't been talking about biotechs too much. Looks about ready to break out of this triangle. $KITE also hitting a new 52 week high.
shoredriver: $KITE bigger loss and patient death....thought it would be down more...
gwenzee: @bigbartabs $LABD $EXAS $KITE reported lower earnings and also a patient death in Car-T trial. Pulling all down with it. Hoping Tues. sees a snapback bounce. Or... is that too much to hope for?
debeers: $EXAS- No patient deaths in Exact Sciences Miss Gwen. You send your poop away to be tested. I am sure that those reading about$ KITE may have been confused.NP $KITE.
bigbartabs: @gwenzee $LABD $EXAS $KITE ... well, its always to much to hope for. But let's do it anyway... wada ya say??
Bridget: Notes: Quite a few good performing stocks pulling back today. Taking a breather. Closed a lot more positions today than I opened. $BA - cup and handle pattern $XLNX - nice cup patterm $MRCY - new 52 week high $SODA - working $KTOS - new all time high $TSEM - new all time high $AAOI - resistance still at $60 $NWL - good ER, breakout from consolidation $WYNN $MLCO - profit taking looks done. Can look at possible entry. $KITE - breakout and down, $JUNO followed $CELG - breakout and down, looking at $115-116 for support $AMC - ER this afternoon, Weekly chart looks like a short set-up $COMM - still holding at 200ma $RL - another try to breakout but pulled back $DDD - 3D printing stocks up big today
shoredriver: $KITE continues...
cmaxwel1: @Bridget $GDX $UUP $ULTA $MTN $FIZZ $SHLD $WLDN $FNSR $ACIA $OCLR $PAY $ZUMZ $IBB $ABBV $VRTX $AMGN $MDT $KITE $TTPH $AUPH $XLK $SMH $AMD $AVGO $ATHM $AEIS $LRCX $SWKS $VEEV $MRVL $RMP $ZIOP $HOG $PII $T $AON $HTZ $RH $PANW (big volume on $PANW). Adding on monday
Bridget: ...
$IBB - biotech uptoday. Here are some stocks that are working. $ABBV $VRTX $AMGN $MDT $KITE $TTPH $AUPH

$XLK - tech and semis still doing well $SMH $AMD $AVGO

Working: $ATHM $AEIS $LRCX $SWKS $VEEV

$MRVL - breaking out on volume about Investor' ...
1993dean: DAN how would you play $kite
TunaHelper: In addition to reporting earnings pre-market, $KITE reported positive results from it non-Hodgkins lymphoma drug study. Shares halted.
TunaHelper: $KITE resumed (obv. trading higher).
TunaHelper: $KITE Per AM note, this was halted PM and it (the stock $KITE) had a significant short position. It's starting to fade. Out.
gwenzee: ...
9) KTE-C19 (axicabtagene ciloleucel) Non-Hodgkins Lymphoma - $KITE - First CAR-T drug approval.
10) INGREZZA - (Valbinazine) $NBIX First FDA approved for Tardive Dyskinesia which causes lip-smacking, grimacing and blinking. PDUFA April 11

Alw ...
Bridget: $KITE and $BLUE are both making a move higher, while $JUNO is making new lower lows.
issues: @Bridget $KITE $BLUE $JUNO IBD ratings for $KITE = composite 25, accumulation A+ (best). $BLUE 47 B. $JUNO 10 D . We hold $ILMN for a bounce.$ ILMN is in group 151 Med Research.$ BLUE $KITE and $JUNO are in group 44 with $CELG $CBPO (own) $REGN $INCY. Thank you!
traderbren: $BLUE and $KITE - nice bounce trades on $JUNO dump.
gwenzee: $JUNO $KITE This is why Bios are so dangerous.
DAN: @gwenzee $JUNO $KITE Totally agree. Zippity zip one way...then zippity zip the other way. (I don't know why I wrote zippity zip. It just seemed appropriate).
Lou: @DAN $JUNO $KITE - and $CEMP is also yoyo-ing.
gwenzee: @DAN $JUNO $KITE You were probably thinking of zippity doo dah and got lost along the way.
bigbartabs: @DAN @gwenzee $JUNO $KITE ... zippity zip... I think these two tickers are the market equivalent of that "REROUTING" voice on my GPS.
woodman: $JUNO proving to be the better play than $KITE off of KITE's news.
kshaggy456: @woodman $JUNO $KITE do you think gild might buy one of these companies?
Christopher: $KITE halted AH
traderbren: @Christopher $KITE - also keep an eye on $JUNO
orpheusredux: @Christopher $KITE I've been in and out of this name the last few weeks. Was out when it popped but jumped in AH at 59.43 after it drifted down from the initial euphoria high. Good thus far. Company is a potential b/o target anyway so I'm happy to own it.
Christopher: @orpheusredux $KITE Nice trade. Good luck!
orpheusredux: @woodman $OPHT Me too. Dipped a toe in. Like it better than $KITE right now but basically like prospects of both.
orpheusredux: I think it's safe to buy $OPHT here. $KITE, not sure. Staying away. As for $OPHT, I'm not buying just yet but watching closely. If it ticks up a bit, then I'll dip a toe in.
orpheusredux: $KITE bounced right off that 200 day. I'm still unwilling to pay up for it here, but would like to get back in eventually. Will wait till the 5 DMA turns up first.
orpheusredux: I won't believe the mini-rally in $KITE until the 5 DMA starts rising again. Meanwhile, $OPHT is starting to look interesting again. Approaching the 200 day.
orpheusredux: @steve71 $OPHT Agree. Love the story and it looks as if it could find support here. I'm watching for a decisive upturn and then will jump back in. Likewise with $KITE. Both possible b/o targets/
orpheusredux: As I suspected, $KITE not ready to fly higher just yet. Watching...waiting...
orpheusredux: @Aragorn $KITE Thank you, Aragorn. I will research it. Never heard of this one.
orpheusredux: While I don't think $KITE will suffer the same fate as $OPHT, I'm staying away from it for the time being. Made a nice gain in it last week, got stopped out and now just watching.
orpheusredux: Big buying in $KITE pushed it into the green at the end of the session but I'm still guarded on this name. Would love to see it pull back to 58.6 or the 20 EMA and hold. Looks a little tired here.
orpheusredux: $KITE has now pulled back 3 days in a row. I like this name a lot but am suspicious of it here. If it holds and turns north, I'll jump back in. But will wait for it to declare its true intentions. If it heads south, next support is at 58.60-ish.
Aragorn: @orpheusredux $KITE That is one of my favorite setups a 3 day pullback to a rising 8ema held there and you have a hammer so if you want do nothing today and take a position above the hammer tomorrow or go in today stop below todays LOD. Par Sar shifted to a short today but do not let that be a major concern just note it if it does not bounce tomorrow the 21ema is the next stop
orpheusredux: @Aragorn $KITE I agree. And it did make a little hammer today. Encouraging. The only thing I don't understand is Par Sar. What's that short for?
Aragorn: @orpheusredux $KITE Paraboli Stop And Reverse. An Indicator, do a search on it I have been talking about it for a couple of years or more. Search here or investopedia. Dan has mentioned it as well
orpheusredux: $KITE has pulled back to the 5 day. I was stopped out yesterday with a smallish gain and am looking to re-enter, but not before Fed speaks. Potential buying opp here if you missed it. If it pulls back to 58.6, it's found support there recently and right now the breakout looks intact.
orpheusredux: $KITE remains strong. But is it pausing here to catch its breath or about to pull back? I'm betting on the former but have stop in place.
orpheusredux: $KITE continues its impressive breakout. Up nearly 3%.
Bridget: Notes: $LN - working $X - getting a bounce $HIMX - day 3, wait for pullback but then enter $EBIO / $SGYP / $TWLO - inverted hammer, this rally just might be an exhaustion $KITE - working $V - breaking out, look at weekly. I like the Oct $80 calls $AAPL - working $FIT / $CNX - like the stocks that are moving higher out of flag patterns right now $ALL / $MCK - in a squeeze $MPEL - breaking the downward trend $TPB - another IPO working $FDX - making a move $GS - moving higher now
orpheusredux: $KITE had a nice day today and I got back in after it seemed to declare itself. The chart looks very cup-with-handle-y and the way this runs, I could see a quick sprint to 65 in the near term.
orpheusredux: I really like $KITE's prospects but it looks like it may roll back to the 200 DMA. It can't hold 59 and the 5 DMA looks like it's turning down. Will watch for a good entry around 56.
orpheusredux: $KITE may be giving you an opportunity to get in below $60. Stock recovered nicely all day yesterday after initial 5% drop on ER. Looks like it's consolidating recent gains but sitting at YTD high
orpheusredux: $KITE coming back to earth after ER today. Looking for re-entry (sold a few days before earnings). Sitting right on 200 DMA but wouldn't be surprised to see it drop to the 20, in which case, I'll be pulling its string.
orpheusredux: After its strong comeback from morning lows, I threw caution and $KITE to the wind and got back in at $58.30. Looks like this morning WAS the pullback. Stop a little below today's low.
orpheusredux: $KITE reports after hours today. I took my profits last week (sadly, a day or two early--missed the big up day). If it pulls back after ER, will look to re-enter. Great story and lately, great stock. Could head back to resistance at 66 level.
orpheusredux: $KITE I stupidly took profits way too early a few sessions ago. (Why didn't I just sell half?) The chart looks great, but they report Monday AH so prudence suggests waiting and hoping for a drop a la $ACAD, which gave a nice re-entry to those who sold yesterday prior to earnings. I actually did sell about 40% of my $ACAD but may not jump back in just yet. If it starts running above $38, I'll definitely buy.
orpheusredux: I wonder how others feel...for me one of the very hardest parts of trading is resisting the overwhelming urge to buy. Resisting the Fear Of Missing Out emotion. But I'm getting better at conquering it. I've learned to tell myself that you can never really miss out because there's always something running. There's more than one train in the depot. In fact, it's frickin' Grand Central Station. So instead of FOMO, I prefer JONGITE (Joy of Not Getting In Too Early). There's a satisfaction in having cash at the ready for when that deluxe Bullet Train comes along. Anyway, this is what keeps me from jumping back into $ACAD and $KITE on a day like today. All aboard? No, thank you, Mr. Conductor. I'll wait.
valerie: @orpheusredux $ACAD $KITE thanks for sharing, I suffer from FOMO too, it's a battle :-)
orpheusredux: @DAN $XON The forum is a fantastic resource. I'm a new member (one month in) and already a handful of tips ($KITE $OPHT $SUNW $TEVA among others) from forum members have made me much more than the monthly cost of SMM. It's impossible to watch everything at all times, so I'm mega-grateful to the forum participants!
DAN: @orpheusredux $XON $KITE $OPHT $SUNW $TEVA nice, orpheusredux. I wasn't aware that you've just been around for a month. Glad you're here. I read your posts all the time. Great stuff!
orpheusredux: @DAN $XON $KITE $OPHT $SUNW $TEVA Means a lot coming from you, Dan. TY.
orpheusredux: @tradeforfamily Likewise. Took profits in $KITE. Will look for bigger pullback to re-enter. $OPHT pulling back nicely. Will consider re-entering under 60.00
tradeforfamily: @orpheusredux $KITE $OPHT Yes, The only one working for me today is Biotech $CYTK.
orpheusredux: $KITE just keeps flying. Kissing the 200 DMA.
orpheusredux: $KITE (left the $ off in my last post--sorry). $KITE flying and has broken out. Good buy on a pullback.
orpheusredux: $KITE is still flying. Just shy of the 200 DMA and charts looks cup-and-handle-y. Earnings on 8-8.
orpheusredux: $KITE I forgot to mention, $JUNO has not recovered significantly from its drop on 7-7; whereas $KITE, which many deemed unfairly punished for $JUNO's sins, has surged back.
judysteiner: $KITE OUT 4.46 $$$$$
judysteiner: $Kite phase 1 news
woodman: #CAR-T #GeneTherapy #GeneEditing stocks are doing well. Some charts I like within the space: $AGTC $BLCM $EDIT $AGIO $LBIO $EIGR $TRIL $SRNE. Also $CLLS which may be on the verge of busting through the 200 day on 20 day support. Of course there are the crowd favorites too: $JUNO $KITE $BLUE . And don't forget $CNCR - the cancer immunotherapy ETF which holds a number of such stocks.
Visit the Trading Forum to join in the discussion.
| | |
| --- | --- |
| Stock Price | $USD 179.79 |
| Change | 0.00% |
| Volume | 3,761,990 |
Kite Pharma Inc is a clinical-stage bio pharmaceutical company focused on the development and commercialization of novel cancer immunotherapy products designed to harness the power of a patient's own immune system to eradicate cancer cells.
Request Video of KITE
Already a member?
Sign in here.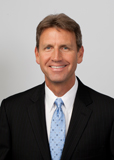 Dan Fitzpatrick
Stock Market Mentor gives you EVERYTHING you need to succeed in the market; all in one place. How easy is that? Dan Fitzpatrick and his elite community of traders share trading ideas, strategies and much more. Dan Fitzpatrick--a world class Technical Analyst, trading coach and regular CNBC contributor--gives you access to all of this with a 14 day FREE membership. Get started TODAY and start trading better TOMORROW with the following premium content:
Nightly video Strategy Sessions with a game plan for tomorrow
Got a stock you want Dan to look at? Just ask.
Patent pending video alerts instantly delivered to you when one of Dan's trading signals is triggered. This is not your typical price alert. This is a short video explaining the action you need to take to make money. No more "Woulda, coulda, shoulda"
Access to over 51,500 stock analysis videos
Access an ever expanding library (51,500) of educational videos that will save you time and make you money
Join a team of friends and traders that have one thing in common; a burning desire to succeed.

Become a Member Today!
Gain immediate access to all our exclusive articles, features, how-to's, discussion group and much more...
Satisfaction Guaranteed!
Your Stock Market Mentor membership comes with a 14 day, no questions asked, 100% money back guarantee!