Direxion Daily S&P Biotech Bull 3X Shares (:LABU)
Bands Volume 200 SMA 50 SMA 20 SMA Videos Alerts Articles Events

maratom71: @champ $VCEL Have a full position, underwater. They issued 7.1M shares, @ $2.75, a week after my purchase. Please, let Me know what You find out. TYIA! At what price does $LABU become a buy? Thanks
Robert1965: @champ $LABU $IONS $CLVS $UGAZ $ETE $BAC, sorry High of the Year
champ: @Robert1965 $LABU $IONS $CLVS $UGAZ $ETE $BAC..... YTDH
champ: $LABU @ $35...up over 9% - I'm thinking about swinging a small part of this ETF....because it's day 1 ...a lot going on in this sector today.
JJT1: @champ $LABU Yeah I noticed $IBB up and above 50 day SMA on the daily. At lot of times it seems a one day event but maybe follow through...Tuesday.
champ: @JJT1 $LABU $IBB --- You never know... but the news flow was really strong in many stocks in this sector today.......this News flow could also spark the start of a sector rotation....maybe a $10 point move or higher....it's very rare that you only get a one day bounce in this ETF...take a look at the chart...and then you can see what I'm talking about... on the 6 month daily.... I trade this ETF a lot...but like I said you just never know.
bigbartabs: @champ $LABU ... I too bought this one this morning, along with some $CURE at the close. All the health care stocks are so beat up, I figured it was time to buy this bounce. Both starting positions... Merry Christmas...
Robert1965: @champ $LABU I don't know how I missed it was looking at $IONS, and $CLVS, checked it yesterday and missed the turn, today, got distracted with $UGAZ, and $ETE, did you get in today. Are you still holding $BAC that you that you bought before the HYR around 22.60,
champ: @Robert1965 $LABU $IONS $CLVS $UGAZ $ETE $BAC - Yes, I'm still holding $BAC...I sold 1/3 but I still have a good size position. Don't know what HYR means....?
champ: @bigbartabs $LABU $CURE ---- Merry Christmas!
captron: $LABU - It is trying to cross above its 50sma. No position yet.
bigbartabs: @captron $LABU ... keep an eye on $XBI, the dog that wags the $LABU tail. I often use $XBI to do conditional buy and sell signals for $LABU. FWIW... good luck...
coldevinc: $LABU possibly buy point, holding above recent low, not seeing much volume, but it is increasing.
bigbartabs: @woodman $OPHT @Shoredriver #Biotech ... I have a hard enough time trading $LABU and $XBI... without amplifying it to individual tickers. Other than Viagra getting cheaper, I can't imagine what would be putting smiles on faces of traders at this point.
coldevinc: $LABU Picked up some at $34.35
traderbren: @Rasta $IBB - need to be careful here and let the turn take effect if it truly starts a leg higher. Set an alert at $266 and again at $270. We may see a run back to the 50 dma, which may or may not be resistance. If it clears the 50 dma in the coming weeks, then we could be off to the races, but there are dark clouds overhead regarding high drug prices. Also keep an eye on $LABU if you want to juice your return. Good luck.
bigbartabs: @coldevinc $LABU ... I have had a historic run, increasing my account balances since the election. But I had one Achilles heel... biotech. That thing really worked against me the last 2 days... I ended up giving it the ejection seat this morning to concentrate on all the other things that are working. I will probably see by the end of the day if that was a good choice. One of the things that made me sell... was that $XBI is much higher above the 200dma than $LABU (a correlation difference)... and since XBI is the dog, adn LABU the tail... I decided to wait til better days. I think that when trading derivative tickers... one has to be careful not to use the wrong chart to drive buy sell decisions. I always look at the driving ticker first, then the derivatives. FWIW... good luck buddy...
stevef214: $LABU STC Dec $35 calls for large loss. Another round trip from gain to a loss. Real rookie mistake even though I completed my rookie year last month. I guess that's why I did not get rookie of the year. :( Still another lesson learned. My take, you can't hold the triple ETF's long, get in and get out fast win or lose or at least own the stock so you can set trailing stops. Probably something @Dan said but its starting to get ingrained.
DAN: @stevef214 $LABU Sorry about that, stevef214. Always smarts when you take a big loss. I just looked at LABU and my first thought was, "Hmmm. Why did he buy calls on this chart?" Here's why: Look at the slope of the 200-day and 50-day mov ...
stairm01: @stevef214 $LABU I have owned this stock a while and have been selling the weekly Calls against it. This has helped keep me close to the surface, although, still under water. As Dan pointed out in his reply, he likes doing the credit spreads. I like owning the stock and selling the calls against the stock. I've been trading a long time, and finally, the last couple of years have been my best years and that's from owning the stock and selling the options against it. Sure, I've had the stock take off and left me in the dirt with a measly 3 to 10% return in a week on the options I sold, versus a 20-50% return on the stock had I not sold options. But still, it was a win in the positive direction, not a loss.
infocus: @DAN $LABU $IWM Speaking of credit spreads, do you think the trade I made at 12:30 today was good, or not so much? Thanks.
fitzfour113: @DAN $LABU - $CreditSpreads ... any opportunity to go a bit deeper in the strategy sessions on this tactic?
DAN: @infocus $LABU $IWM I think it was a good trade. Dropping your cost basis...leaving the IWM calls room to run. All good!
bigbartabs: @DAN $LABU ... regarding "called winning"... Wouldn't it be nice, when someone asks what you are doing now, you could just say "Oh... I'm a stock winner." Sure would sound a lot smarter than "trader", eh? And then when they ask... "oh my, isn't stock winning risky?" You could say... "Well, it is after all stock 'winning'. It would only be risky if it was called stock 'trading'." They would be scratching their head as they walked away... thinking... boy, that guy is really smart! And a winner.
infocus: @DAN $LABU $IWM Thanks Dan. I haven't been trading options much lately and the idea came to me a few days after I bought the calls. I guess I "legged" into the trade,; an afterthought.
hawk327: @stevef214 $LABU Have taken a few lumps with buying calls or puts. I found that I have to treat them as if I'm hiring a reformed crack addict. I have to be all over them, watching. If they do not perform as expected then they are out of here! Or be ready to pivot on the trade if appropriate. Just don't want watch the trades like that any more. Found it is much easier to sell premium. Wait for a good set up with something with less beta. Over time my returns have been much better. AND Sleep a lot better....
bigbartabs: @hawk327 $LABU ... the reformed crack addict is $XBI. $LABU is the un-reformed crack addict, blind, with a chainsaw.
coldevinc: @bigbartabs $LABU $XBI whewwwww........
coldevinc: @stairm01 $LABU I have a rule for me. Any trade that goes 8% my way I get out. Have I left money on the table? Of course. But I don't get creamed trying to guess a top and then giving back all that I made.
stevef214: @DAN $LABU Thanks Dan. Yeah I have recently been going back and analyzing my past trades and will do some more. Especially the losers. Yes again calls are hard to set stops on so I have been trying to trade more the stock then option so I can set sto ...
bigbartabs: $XBU $LABU ... looks like are subject to a Trump tweet and down this morning.
captron: $LABU - Bounced right at the 200.
cmaxwel1: @steve71 $IBB $XBI $LABU down 12.50% today. Overreaction? I think so.
champ: @cmaxwel1 $IBB $XBI $LABU -- Overreaction on News ...as always....but it's time to move on and just wait for new entries in this sector....you just can't get good opportunities like this....this is really good for traders.
cmaxwel1: @DAN ($LABU Is Entry point of 33.44 (low point of bollinger band a low risk move?)
Jibes: $Labu This looks compelling here. A high volume retest of the 200 DMA and a nice tail on the candle so far. The stochastics are oversold and I am hoping this is a shakeout of the weak hands before the second leg of a powerful move higher takes off. Here's hoping.
bigbartabs: $DRN ... I bought a half position yesterday... then got so involved in bailing myself out of my $LABU problem this morning... I missed buying the other half. Bummer. Hopefully some of you did some buying there... if not the x3 ETF... maybe $VNQ, etc.
bigbartabs: @Wolf ... I think the odds are that you are either right, or the pullback will be manageable when the market opens. No reason for a big gap down as I see it. Although... I didn't see myself getting nailed this morning with $LABU either... so what do I know... cheers... Speaking of $XBI $LABU ... take a look at the weekly. Squeeze city...
captron: $LABU - Adding to my Spec position. Its working so far.
captron: $LABU - My spec trade. Bounced off the 200 last week Keeping a stop at 33.95
champ: $LABU $37.25 - Spec long day trade this morning....seems to be working
stevef214: @DavidM $XBI $LABU same action. I am just wondering if it is a shot across the bow.
stevef214: $LABU Forming a near perfect pennant flag. Thinking of adding here. The Pole was formed on high volume the only thing is that is was not in a uptrend before the flag started. Anyone have any further comments on this one?
geotheo: @stevef214 $LABU started starter position today at 44.85. Got orders in for 42.65 then tight stops
Geewhiz: $SOXL Thing of beauty. Trailing sop the last four days and it is still going. If only $LABU would behave this way.
stevef214: $LABU Sell off into the close.
stevef214: $LABU added a little today at $46.48 with it still above the 8D EMA
stevef214: $LABU Still going up with a nice move today. I would take some profits but I got in somewhat late and only have a 1/4 position. It now looks like it could climb to the previous high range of $52-$55 since it has now looks to clear this resistance level. Anyone have any thoughts on it?
bigbartabs: @stevef214 $LABU ... yes, $53 should be pretty good odds. I too am a little light at this point, but with some well engineered pullback adds, I think we can be back in play with a cushion profit pretty quickly. Having the prior 2 days of lows stay above the 50dma gives us some pretty good risk confidence as well... FWIW... good luck brutha...
stevef214: @bigbartabs $LABU Good points, Thx
janner0814: @Iceman #Futures IMO = #TRUMP = #INFLATION = #GOLDPLAY *This IS NOT a political statement.... $GLD BTW.... also....watch the #MEDICAL, #BIO & #COAL stocks..... less of a #MANDATE against these sectors. $XLV $IBB $LABU $KOL.... $VXX vs. $XIV/$SVXY 😏
Aragorn: @janner0814 $GLD $XLV $IBB $LABU $KOL $VXX $XIV $SVXY #Futures #TRUMP #INFLATION #GOLDPLAY #MEDICAL #BIO #COAL #MANDATE Hey Janner how did the ES trade workout, it looked like you should be buying lunch for the forum. I called that inside 5 candle that was pretty much the lows it went inside 5 up and inside 15 up same time paid huge if it was taken. OK stay safe looking forward to some volatility
janner0814: Yeah.... made out.... but I wished I'd waited.... and entered at 2028.... lol! always a better trade... Be an honor to buy lunch for everyone.... this is the #DISNEYLAND of the Stock Trading World.... i.e. "The Happiest Place on Earth!" #YouROCK brutha! @Aragorn $GLD $XLV $IBB $LABU $KOL $VXX $XIV $SVXY #Futures #TRUMP #INFLATION #GOLDPLAY #MEDICAL #BIO #COAL #MANDATE
Allen: @Aragorn $IBB $LABU $XLV $XBI I was looking at $LABU also, but difficult to think about jumping in with it up over 18% in premarket. I closed out half a position on $X and $OCLR yesterday. $X looking really good in premarket.
Aragorn: @Allen $IBB $LABU $XLV $XBI $X $OCLR Steel coal will be up today . I can jump on anything if it is a trade. I day trade primarily so it is a different thing than buy and hold or swinging. I can be out 15 seconds after I buy it if it does not work. But I hear you
tejas7: $LABU trading at 38 premarket
Geewhiz: $SOXL $LABU Reduced position in $LABU stopped out at 38.75 $SOXL Opened new position @ 43.70
bigbartabs: @Geewhiz $LABU ... I took some pretty big profits on this one this morning... hoping for a pullback to try it again.
bigbartabs: $LABU... and I thought I was so smart selling this earlier today at +30% just below the 50dma. I'm blaming Trump.
gwenzee: @bigbartabs $LABU LOL
Geewhiz: @bigbartabs $LABU Thankfully I set a stop at half the position. I am setting another stop on remaining position @ 39.75.
stevef214: $LABU Nice move today, looks to close near to HOD. Had a bid in this morning but it felt I was chasing. At this point might as well wait until after the big event. Whatever it is, I can't remember but something going on tomorrow.
champ: $LABU @ $ $30.74 - Still holding this position....I posted to watch for a turn on 11/3 last Thursday on the close @ $24.60....working... maybe we could get 1 more day.
stevef214: @champ $LABU I gave up looking its been so long in its recent downtrend. Thx for the heads up. I did hear on Bloomberg about antitrust investigation by the Justice Department. U.S. prosecutors are bearing down on generic pharmaceutical companies in a sweeping criminal investigation into suspected price collusion, a fresh challenge for an industry that's already reeling from public outrage over the spiraling costs of some medicines. IDK what effect it will have on the entire ETF but just some info. http://www.bloomberg.com/news/articles/2016-11-03/u-s-charges-in-generic-drug-probe-said-to-be-filed-by-year-end
champ: @stevef214 $LABU - YW but remember these types of ETF's are not really holds for more than 10 days or so and for me they are mostly day and swing trades....I will be watching both now... $LABD and $LABU for entry. I sold $LABD and took profits yesterday because of the job #'s.....because the markets could bounce....I really don't like holding short trades going into any major news day.....also watching Gold and $SPY this morning. LOL
stevef214: $LABU in at $26.52 for day or swing trade
Aragorn: $DWTI $LABU he places to be today
stevef214: $LABU stopped out for small gain. Too tight of trailing stop. It has been beaten back from the R1 pivot of 27.25 3 times on the 15 min bar so maybe it will rest here for the day. Will try to watch for re-entry but for now gotta work.
champ: $LABU @ $24.60 ---- Watching...... could bounce tomorrow....?
traderbren: @champ $LABU - yep, me too as its been on a significant slide. Looking for a bounce....at some point.
issues: @champ $LABU Some of the most amazing down drafts I've seen since 2008; $ANIP (Down 22%) $AKRX (-20%) $DPLO (down 42% in a DAY!) $FIT (-32%) $ENDP (down 20%) These are HUGE losses! For what reason? That the government might scrutinize their drug prices? Crazy. We still hold a large position in $ibb and many drugs stocks. No position in ANIP AKRX DPLO... There is coming a bounce. But how high? It will take years, if ever, to see these come back. We are making some peanuts on $BIS that won't compensate for the huge downdrafts. Wish I had more. I was thinking of LABD but I noticed you think tomorrow it will bounce. I don't know. There may not be a bounce until after the election.
GaVaHokie: $LABU Ouch! Might be a stupid question, but is it time to sell or just take the $LABD side as a buffer?
eaglEye: @GaVaHokie $LABU $LABD WOW, time to sell was in the past, if you are still in LABU, watch it for a bounce from right about here this morning, if it doesn't get out, and depending on the bounce, you probably should be looking for an exit like Dan shows when LABU reaches previous support lines. Unless you are in as a long term position the the sophisticated traders us options or could you could pair the inverse WOW I had LABD yesterday and sold,
janner0814: @GaVaHokie $LABU $LABD I used to sell calls against my #IBB trades (now #BIO is an #AVOID for me).... then I found myself getting locked into a position with options that had a mile wide bid & asks. If I were in your shoes, perhaps consider a trailing stop well above your profit levels? #HOWEVER/#CAVEAT: Remember #BIO like $NUGT $DUST gaps; and it can GAP PAST your stop, then trigger on it's way back up.... (I've seen & #ACTED in this losing movie before). #WIDOWMAKER
GaVaHokie: @janner0814 $LABU $LABD $NUGT $DUST #IBB #BIO #AVOID #HOWEVER #CAVEAT #BIO #ACTED #WIDOWMAKER Yea, I hate setting Stops on the 3X ETFs because they ALWAYS get triggered. For $LABU, I'm just holding a small position around the $35 level (not worth optioning). Was hoping for a rebound on overblown Election talk. Just can't tell if it's in freefall to Splitsville at this point.
janner0814: @GaVaHokie $LABU $LABD $NUGT $DUST #IBB #BIO #AVOID #HOWEVER #CAVEAT #BIO #ACTED I KNOW exactly how you feel. I used to expend so much of #CREATIVE energies trying to no avail to #REPAIR those #WIDOWMAKER trades. And the craziest thing..... I KNOW & #STUDY #VOLATILITY #METICULOUSLY .... however, those #WIDOWMAKERS follow the rule of #GAPS.... which #TRUMPS most trader's risk management schemes. I know my limitations..... best for me to #AVOID & make #BETTERTRADES #ELSEWHERE. Have a GREAT WEEKEND.... already made my decent money making trade with $AMZN. http://tinyurl.com/amzn20161029bups Remember what @Dan says..... #WAIT to pick up money on the ground. Think different to the #SHEEP. http://tinyurl.com/thinkdifferent1997 And remember......during #VOLATILE inflections.... anything CAN happen.
eaglEye: @janner0814 $LABU $LABD $NUGT $DUST $AMZN #IBB #BIO #AVOID #HOWEVER #CAVEAT #BIO #ACTED #CREATIVE #REPAIR #WIDOWMAKER #STUDY #VOLATILITY #METICULOUSLY #WIDOWMAKERS #GAPS #TRUMPS #AVOID #BETTERTRADES #ELSEWHERE Agreed on volatility, I usually am day trading these, $LABD, I am back in now, going to see if the bounce is real
janner0814: @eaglEye I don't have the skills that you possess.... and I do have skills (no disrespect to myself) ..... so I'm honoring the tenet: "Know thyself." Have better things to do than battle powerful trading algorithms. ;-) (and no disrespect to my algorithms..... which are quite solid (I'm a #CERTIFIED #NERD). $LABU $LABD $NUGT $DUST $AMZN #IBB #BIO #AVOID #HOWEVER #CAVEAT #BIO #ACTED #CREATIVE #REPAIR #WIDOWMAKER #STUDY #VOLATILITY #METICULOUSLY #WIDOWMAKERS #GAPS #TRUMPS #AVOID #BETTERTRADES #ELSEWHERE
eaglEye: $LABD $DUG out most Good early trade. Short charts still look good, may reload. Thx Dan on the biotech, looks like a bigger move coming to short IBB stocks. as you pointed again to $CELG $GILD and $LABU. I was in $LABD a week or 1o days back but did not fare well trying to hold in the chop.
eaglEye: $LABU reloaded some, out all now, still looks to be a winner but not going to press below yesterday's low for $LABU. Still in some $DUG
tejas7: $LABU $SOXL were down, now up. intraday trades.
issues: trying to remember efts for biotech: $LABU and what's the other one? $BIS is the inverse, but what the other one?
GOOSE: @issues $LABU $BIS $LABD?
issues: Bought $NUGT (starter) & $LULU. Sold $LABU $MANH $ICLR $XTLY
bsafriet: @tejas7 $LABU Has this been a wild ride for you? When do you recommend rolling to the next month expiration? How would a Clinton win affect your trading strategy? Thanks for the idea, I wouldn't have thought about this trade, dismissed as too volatile.
tejas7: @bsafriet $LABU is meant to be volatile. My original position and intent was just in stock at around 40 level . At one point, it started moving high just 3-4 trading days before monthly expiry date , so with some profit locked in I started selling ...
stairm01: $LABU - Purchase some at $38.38 this morning and have a standing order in selling next weeks 40 strike for $2.00. This would be a return of 10% in a week, IF it closes next Friday above 40. I hold other shares from August at this same price range that I have sold calls on twice, reducing my cost basis to the low 30's.
stevef214: $LABU in at 36.60 stop at 35.83 just below low of last 15 minute bar. Small position day trade. Stopped out right back in at 35.85 with stop just below 200DMA which seems to be better support. again small position day trade.
stevef214: $LABU Stopped out for nice gain. Once the trade was ITM changed the stop to tight trailing stop. Between the two trades just a small gain. Enough to take the wife to dinner but have to leave the kids home. :)
GaVaHokie: @orpheusredux I've been staring at $LABU this morning.
orpheusredux: @GaVaHokie $LABU I wouldn't buy here. It could be oversold, but you won't know till it stops going down and starts going up. I could see this thing falling to 35 or even 31.5. How would you feel if that happened? Best safety lies in fear.
bigbartabs: @jpmd349 ... drug stocks bottoming... you could be right. I like how the $LABU looks sitting on the 200dma, but I would use the $XBI as the buy sell chart. Remember that the XBI is the dog, and LABU is the tail (derivative). FWIW... good luck
tejas7: $LABU Covered calls roll out BTC Oct 45 calls while STO Nov 45 calls for 2.45
stevef214: $LABU Back above the 50D. Looking for an entry for swing trade with stop just below entry in case the bounce is not confirmed.
eaglEye: $LABU, downtrend to 50 day Average and a bounce, watching
stevef214: @eaglEye $LABU Sure looks tempting. Could enter here with tight stop just below the 50D although it did dip morning. I think I will wait but thx for the heads up.
eaglEye: @stevef214 $LABU Yes, watching, over $45.60 might have a trade, not too many seem strong with market indecisive,
woodman: @eaglEye $LABU is the 3x of $XBI more or less. I see next support for XBI around 62.
stevef214: @ROSEY $LABU I am watching the price and sold this morning on the bounce. I had a what I thought was a high ask price entered before the reversal just after the open, and it triggered on the bounce. I was watching the price but not constantly because ...
stevef214: $LABU out final 1/3 of position this morning. I set what thought was a high ask after the open and it triggered on the bounce. Oh well it was a good trade and still profitable unlike a bunch others I had over the last week or so, so I am content. And hey, as Dan says "I can always buy it back" Sure a better situation then if it would have kept going down and I hung on to it like some other positions I still have.
Visit the Trading Forum to join in the discussion.
| | |
| --- | --- |
| Stock Price | $USD 48.43 |
| Change | 1.66% |
| Volume | 1,574,560 |
The investment seeks daily investment results, of 300% of the performance of the S&P Biotechnology Select Industry Index ("index"). The index is provided by S&P and includes domestic companies from the biotechnology industry. The fund normally creates long positions by investing at least 80% of its assets in the securities that comprise the index and/or financial instruments that provide leveraged and unleveraged exposure to the index. These financial instruments include: swap agreements; options on securities and indices; forward contracts; reverse repurchase agreements; ETFs; and other financial instruments. The fund is non-diversified.
Request Video of LABU
Already a member?
Sign in here.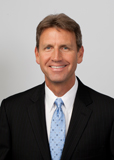 Dan Fitzpatrick
Stock Market Mentor gives you EVERYTHING you need to succeed in the market; all in one place. How easy is that? Dan Fitzpatrick and his elite community of traders share trading ideas, strategies and much more. Dan Fitzpatrick--a world class Technical Analyst, trading coach and regular CNBC contributor--gives you access to all of this with a 14 day FREE membership. Get started TODAY and start trading better TOMORROW with the following premium content:
Nightly video Strategy Sessions with a game plan for tomorrow
Got a stock you want Dan to look at? Just ask.
Patent pending video alerts instantly delivered to you when one of Dan's trading signals is triggered. This is not your typical price alert. This is a short video explaining the action you need to take to make money. No more "Woulda, coulda, shoulda"
Access to over 46,000 stock analysis videos
Access an ever expanding library (46,000) of educational videos that will save you time and make you money
Join a team of friends and traders that have one thing in common; a burning desire to succeed.

Become a Member Today!
Gain immediate access to all our exclusive articles, features, how-to's, discussion group and much more...
Satisfaction Guaranteed!
Your Stock Market Mentor membership comes with a 14 day, no questions asked, 100% money back guarantee!