Direxion Daily S&P Biotech Bull 3X Shares (:LABU)
Bands Volume 200 SMA 50 SMA 20 SMA Videos Alerts Articles Events

issues: Bought $NUGT (starter) & $LULU. Sold $LABU $MANH $ICLR $XTLY
bsafriet: @tejas7 $LABU Has this been a wild ride for you? When do you recommend rolling to the next month expiration? How would a Clinton win affect your trading strategy? Thanks for the idea, I wouldn't have thought about this trade, dismissed as too volatile.
tejas7: @bsafriet $LABU is meant to be volatile. My original position and intent was just in stock at around 40 level . At one point, it started moving high just 3-4 trading days before monthly expiry date , so with some profit locked in I started selling ...
stairm01: $LABU - Purchase some at $38.38 this morning and have a standing order in selling next weeks 40 strike for $2.00. This would be a return of 10% in a week, IF it closes next Friday above 40. I hold other shares from August at this same price range that I have sold calls on twice, reducing my cost basis to the low 30's.
stevef214: $LABU in at 36.60 stop at 35.83 just below low of last 15 minute bar. Small position day trade. Stopped out right back in at 35.85 with stop just below 200DMA which seems to be better support. again small position day trade.
stevef214: $LABU Stopped out for nice gain. Once the trade was ITM changed the stop to tight trailing stop. Between the two trades just a small gain. Enough to take the wife to dinner but have to leave the kids home. :)
GaVaHokie: @orpheusredux I've been staring at $LABU this morning.
orpheusredux: @GaVaHokie $LABU I wouldn't buy here. It could be oversold, but you won't know till it stops going down and starts going up. I could see this thing falling to 35 or even 31.5. How would you feel if that happened? Best safety lies in fear.
bigbartabs: @jpmd349 ... drug stocks bottoming... you could be right. I like how the $LABU looks sitting on the 200dma, but I would use the $XBI as the buy sell chart. Remember that the XBI is the dog, and LABU is the tail (derivative). FWIW... good luck
tejas7: $LABU Covered calls roll out BTC Oct 45 calls while STO Nov 45 calls for 2.45
stevef214: $LABU Back above the 50D. Looking for an entry for swing trade with stop just below entry in case the bounce is not confirmed.
eaglEye: $LABU, downtrend to 50 day Average and a bounce, watching
stevef214: @eaglEye $LABU Sure looks tempting. Could enter here with tight stop just below the 50D although it did dip morning. I think I will wait but thx for the heads up.
eaglEye: @stevef214 $LABU Yes, watching, over $45.60 might have a trade, not too many seem strong with market indecisive,
woodman: @eaglEye $LABU is the 3x of $XBI more or less. I see next support for XBI around 62.
stevef214: @ROSEY $LABU I am watching the price and sold this morning on the bounce. I had a what I thought was a high ask price entered before the reversal just after the open, and it triggered on the bounce. I was watching the price but not constantly because ...
stevef214: $LABU out final 1/3 of position this morning. I set what thought was a high ask after the open and it triggered on the bounce. Oh well it was a good trade and still profitable unlike a bunch others I had over the last week or so, so I am content. And hey, as Dan says "I can always buy it back" Sure a better situation then if it would have kept going down and I hung on to it like some other positions I still have.
stevef214: $LABU fairly big down day and it was holding above the 20DMA until 2hrs before the close. Finally ended up closing right at the 20D. I am wondering if holding at the 20D is enough because out of the last 6 trading days 4 have been down and today was increased volume. I sold 2/3 my position last week and now wondering if I should have sold it all. If it breaks lower than the 20D I am out the final 1/3.
ROSEY: @stevef214 $LABU Steve, R U selling by using stop loss or watching over movement ?
GaVaHokie: $LABU Good entry on this pullback?
gmj: @GaVaHokie $LABU finally an opportunity to get into this one, started a new sm pos at this mornings low, want to add as it continues. Placed a tight stop under today's low.
geotheo: @GaVaHokie $LABU Compare this chart to $BLUE and I don't think now is time to buy. Same thing could happen. That's why Dan had an alert on $BLUE set at $75. I just see more downside.
DUPPAL: @GaVaHokie $LABU I think I would wait maybe to where the breakout occurred, phase 2 wait until you see it firm up.
stevef214: $LABU down two days in a row but on declining volume. Maybe pausing, consolidating before a move higher. But it also move up pretty steep along the upper BB and it is high above both the 20 and 50DMA. I would say keep a stop just below 52.60, yesterdays low. Anyone have any thoughts on this?
stairm01: @stevef214 $LABU I sold the OCT 51 calls against my stock and will buy these back if the stock drops far enough and turns back up. If the stock doesn't pull back much, then I let the calls take away my stock.
stevef214: $LABU STC Jan $36 calls taking profits on 2/3 my position.
bigbartabs: @traderbren $IBB ... taking off the table... me too... I took my $LABU profits earlier today. Once the FED reaction settles down, I'll evaluate a gain. Best case is for it to pull back and we can take another shot at it. Good luck brutha...
stevef214: $LABU Nice move today riding the top of the BB. I'd say it needs to close at or above this recent high. I have been long for Sept and trying to decide if to add. Anyone have any thoughts?
tejas7: @orpheusredux $GILD then it would go down! Just kidding. Thankfully, I have other better trades working-one being $LABU which has GILD in it.
orpheusredux: @tejas7 $GILD $LABU Okay. I'm actually thinking of buying more. I think this is the start of the long-awaited reawakening in this beaten-down darling.
Alexandra: @BigBarTabs Are you adding to $LABU? Do you have a position in that sector?
glens13: $IBB $XBI $LABU - Here is a great website for speculative biopharma stocks with clinical trials including dates and stages. I hope it helps those that have a high risk tolerance and enjoy trading the volatility in high beta biotech. Not for the faint of heart. https://biopharmcatalyst.com/calendars/fda-calendar Cheers!
Alexandra: @glens13 $IBB $XBI $LABU That link didn't work.
glens13: @Alexandra $IBB $XBI $LABU - try copy and paste. https://biopharmcatalyst.com/calendars/fda-calendar here it is again. sorry
glens13: @glens13 $IBB $XBI $LABU ** the last "-calendar" is not blue for some reason
Alexandra: @glens13 $IBB $XBI $LABU It works. Thank you.
woodman: @Alexandra $IBB $XBI $LABU That's the link I posted to you yesterday. You must adhere to using it if you trade biotechs.
Alexandra: @woodman $IBB $XBI $LABU I'm exploring it now. Too bad $VRX doesn't have anything in the pipeline.
bigbartabs: @Alexandra $LABU ... yes, a fairly large position. I'm adding on pullbacks, and raising my stops. Same with $XBI. Started a couple days ago with $XLY... hoping it does the same. I started trimming my $TQQQ $TECL $SOXL since feels a little toppy. I trimmed back $CURE today. And then my bread and butter x3 ETFs... $UDOW $SPXL $TQQQ $TNA I always have a sizable portion of that mix, depending how each is doing relative to the others. To all newbies... if you use any of the above x3 tickers... be careful... they can really burn you if you are new to trading. It takes awhile to learn how to trade these, without freaking out during large moves.
kcar21966: $SRPT halted and $labu just popped
bwcarnation1: @kcar21966 $SRPT $labu drug approved
kcar21966: @bwcarnation1 $SRPT $labu yea...it just reopened up 80%:)
DAN: @kcar21966 $SRPT $labu Congrats to all who are in SRPT. 8-) $$$$$$
stevef214: @woodman $SRPT Thx for reminding me of this. I have had some big losses on biotech and pharma also. Yep stick to ETF's. I am in $LABU right now and finally having a good day. Was down for awhile but now up.
tejas7: Question: What is the most Fed-dependent trade of the week for market? (A) Financial (B) Energy (3) Biotech If you answer C, you are right! Dr Yellen's remarks on biotech still rings Wall Street's ears. $LABU going.
champ: $SPX - I agree ....should not be taking on any new Investment position but many Day trades are really working nicely today...not up a lot but up....however, some are now turning down a little....these are a few....$AGN $APPLE $NTES $ACIA $LABU $PANN $URI $WYNN $M $WB...but thats real easy to say when your just watching.... but I'm in a few of them with day trade add ons in $AAPL and now $AGN but only for now. I would like to have more but I'm waiting to trade a drop and that might not even happen....today....and I'm mostly in cash now.
PJMR11: $XON, $LABU, $WTW, $CNX Got out of these yesterday. The bounce at the end of the day made it look like a bad move. Today, not so bad of a move. Really feel this market is way too frenetic for me to get out of cash. Probably will not settle down until after the Fed's decision and maybe not even then.
DAN: $LABU -- rebounding nicely.
GaVaHokie: $CHK $LABU... got stopped out of both of these last week and now I feel like I'd be chasing to get back in today, especially if today's bounce activity ends up being a head fake... thoughts @DAN?
PJMR11: $LABU, WTW, XON, CNX Taking opportunity with this little bounce to clean up some of the carnage from Friday. Risk management tells me to go to cash as much as possible until things settle down.
champ: @PJMR11 $LABU - A few FOMC speakers will have the microphone this morning....might give the markets a few more clues on rates ....in the next hour or so.....Brainard is slated to speck at 1:15 ET....she is a voting member....Kashkari is at 1:00 today also.
PJMR11: @champ $LABU Thanks for the info.
stocky: $LABU $ FN Picked up small, SPY looking for a toe hold
stocky: @rck89 $IBB In some $LABU and SRPT which held moving averages, wish I had skipped today
champ: $LABU - Opened down and then turned...I took the trade and so far it's working .. I'm still holding but I will probably sell 1/2 on the first turn down... of any size and then see if it falls any more before I sell the other 1/2....plan in place.
ryanj: $WFM $TWLO $NFLX $LABU stopped out of these four new entries today. Cash is king!
tejas7: $LABU working. Unfortunately this has become "Fed trade" since Dr. Yellen spoke its valuation once.
PJMR11: @Jibes $labu No Theory but I do know losing 10 points in the blink of an eye has made me very cautious
cmaxwel1: $LABU market Stop at 36.74, $TCK market stop at 15.05
tejas7: STO $LABU Sept 30 puts for 1.00
tejas7: Earlier trade that I could not post on time. $LABU STO Sept 40 calls for 4.20. This is against the stock that ran into trouble. Now $40 more needs to be covered.....
Remington: @bigbartabs $IBB Just bought some $LABU with very tight stop
cmaxwel1: $BII $LABU, why do the politicians have to attack biotech? Just sold $LABU position.
issues: @cmaxwel1 $BII $LABU I think it's just one party to attack LABU, right?
stevef214: $BMRN $LABU added to both this morning as they were up and winners. Now both losers. $NUGT had a small position yesterday with a conditional order for stop loss but did not trigger due to I had a limit on the sell loss. Not a good day to say the least
stairm01: $LABU On intra day chart, the volume has been high on LABU since 2:00 as the stock seems to be finding support. Buyers coming in?
champ: @stairm01 $LABU - Yes, they are and I'm long...now I'm thinking about adding.
cmaxwel1: @champ $LABU (39.50) first leg in
stairm01: @cmaxwel1 $LABU I also added at $39.67. I have some stock from last month that I took near $43 that I sold calls against last month for $3.00. Just sold the Sept. 45 strike earlier for $3.00. Missed the peak of the day by a mile.
cmaxwel1: @stairm01 $LABU Closed at 39. not too bad .
tmende: Great XXX action today. $NUGT vs $DUST and $LABU vs $LABD had to sit it out but debating any action I should to take tomorrow, if any.
Jibes: Does anyone have a theory about $labu? I am concerned at a drop out of the blue on high vol. Perhaps a harbinger of market swoon. Maybe the most speculative are dropping first?
StockMarketMentor: A Price Alert has been triggered for $LABU Direxion Daily S&P Biotech Bull 3X Shares. Click here to view associated video clip: http://stockmarketmentor.com/stockanalysis.html?ticker=LABU&clip=74302
captron: @cmaxwel1 $LABU- FYI, we have a habit of not disclosing the amount of our transactions as a courtesy to other members. Just post that you bought and the dollar amount of the shares if you like.
cmaxwel1: @StockMarketMentor $LABU I bought at limit 44.49. Thanks @Dan
tejas7: $LABU bot at 44.81. 2 to 5 day trade. I will track 8 day EMA for stop/profit etc.
stevef214: $LABU Had a low ball bid in that triggered at EOD. Now the question is where to set the stop, at just below yesterdays low of $43 or even less. These 3X ETF need a little more wiggle room. Anyone have an thoughts on this?
tradeforfamily: $CYTK is working. I added today right before the $LABU spike.
tmende: @Aragorn $BIIB $LABU I was about to buy but was doing the math thinking "I should buy right now at 42 and look to sell near 47 thats 10% but no maybe it will hit 46 then pull back"...seconds later it hit 45.97 :)
captron: @tmende $BIIB $LABU You might look at $XBI. It is not quite as brutal as $LABU can be.
Aragorn: $LABU in a nice trend just saying
champ: $LABU long on the open and watching closely now.
champ: $LABU working really well RHRN....still watching and now thinking about adding....maybe it's time for this sector...???????
champ: $LABU added to this Spec swing..... stop a little below entry @ $45.25 but only on this add on.
stevef214: @bosshogg $IBB Sure looks like it. Also $LABU as #Champ posted. When did you enter into your position?
bosshogg: @stevef214 $IBB $LABU #Champ Entered IBB position last Wednesday. Just bought $MDT Aug 89 calls and $AMGN Aug 177.5 calls today. The MDT calls are relatively cheap IMO. Looking at Sept 120 calls for $CELG. Waiting for a small pullback.
Alexandra: @champ $LABU I'm im SP.
champ: @Alexandra $LABU - Now @ $46.55 HOD up 11% ...my guess is it could be time for this sector. You see $XON up almost 9% now and $INO up about 6%...still hold all 3 and I don't even like this sector but I do now.
champ: $LABU - My stops scaled me out with 3 sells...force sells now out with profits about 30 minutes ago.
stairm01: $LABU Covered Call play Purchased LABU this morning at 43.30 and have an order in to sell the 46 strike this week for $4.00. Not yet filled on the option. Oinked at $5 earlier and missed the run up. Anyone ever have issues with work getting in the road of trading? :)
champ: @stairm01 $LABU - Yes, I have a hard time with the bathroom getting in the way of trading.
champ: $LABU - Sold earlier today but back in on the close ...1/2 size at a better price.
champ: $LABU @ $39.35 - Radar Watch ....Just seems like this ETF long in the Biotech sector is trying to bounce even more but I'm just guessing.... it could happen after the FOMC announcement.....everything looks to be on hold...at this point.
champ: $LABU....adding
champ: $LABU...HOD
champ: $NUGT ...OUT...$GDX...OUT....$LABU...OUT
Aragorn: $LABU
Aragorn: It is biotech day $LABU $GILD $AGN $CELG
Aragorn: $GILD paying the bills $LABU :)
tmende: @Aragorn $GILD $LABU Got in this at the open, nice move so far.
Visit the Trading Forum to join in the discussion.
| | |
| --- | --- |
| Stock Price | $USD 39.23 |
| Change | 3.48% |
| Volume | 1,730,890 |
The investment seeks daily investment results, of 300% of the performance of the S&P Biotechnology Select Industry Index ("index"). The index is provided by S&P and includes domestic companies from the biotechnology industry. The fund normally creates long positions by investing at least 80% of its assets in the securities that comprise the index and/or financial instruments that provide leveraged and unleveraged exposure to the index. These financial instruments include: swap agreements; options on securities and indices; forward contracts; reverse repurchase agreements; ETFs; and other financial instruments. The fund is non-diversified.
Request Video of LABU
Already a member?
Sign in here.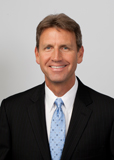 Dan Fitzpatrick
Stock Market Mentor gives you EVERYTHING you need to succeed in the market; all in one place. How easy is that? Dan Fitzpatrick and his elite community of traders share trading ideas, strategies and much more. Dan Fitzpatrick--a world class Technical Analyst, trading coach and regular CNBC contributor--gives you access to all of this with a 14 day FREE membership. Get started TODAY and start trading better TOMORROW with the following premium content:
Nightly video Strategy Sessions with a game plan for tomorrow
Got a stock you want Dan to look at? Just ask.
Patent pending video alerts instantly delivered to you when one of Dan's trading signals is triggered. This is not your typical price alert. This is a short video explaining the action you need to take to make money. No more "Woulda, coulda, shoulda"
Access to over 44,200 stock analysis videos
Access an ever expanding library (44,200) of educational videos that will save you time and make you money
Join a team of friends and traders that have one thing in common; a burning desire to succeed.

Become a Member Today!
Gain immediate access to all our exclusive articles, features, how-to's, discussion group and much more...
Satisfaction Guaranteed!
Your Stock Market Mentor membership comes with a 14 day, no questions asked, 100% money back guarantee!