Direxion Daily S&P Biotech Bull 3X Shares (:LABU)
Bands Volume 200 SMA 50 SMA 20 SMA Videos Alerts Articles Events

stevef214: @champ $LABU Yes, I have to keep that in my mind. If it is moving up and I want to buy it then don't let it get away. Thx
stevef214: $LABU looking strong yesterday and today. Had a bid in last Fri and did not get it. Kicking myself for not buying ATM :(
champ: @stevef214 $LABU ---- I always buy at the Market because of that reason....I never buy a stock that is dropping or because it falls back....never. I need a stock to show me green candles before I take a position, after a drop....just saying what I do...LOL.
CHOFF: ...
What's difficult to determine is how many of these allegations are legitimate vs Pulvia's opinions. Bios are down today in general. $BLUE and $LABU seem to be somewhat correlated based on the % daily volatility swings and both are down 3+% today whi ...
champ: $LABU has been zig-zagging around 45.50 - $46.10, most of the morning and is now HOD at $46.29. up $2.50...watching
champ: $LABU ....a lot of green in this sector today ...I'm spec long day trade this morning....could be time...climbing.
stairm01: $LABU is catching some footing on the intra day chart. Bouncing near the 200 dma on the 3 month chart. Long stock and have been selling calls against it.
JBed: $LABU hit a 2-month low this morning.
bwcarnation1: @JBed $LABU looks like H & S pattern which has broken support though nearing the 200day. maybe it holds the 200. have to wait to see
bigbartabs: @Forexpro $XBI ... yes, I've been watching my $LABU as well. It looks better, but its $XBI that is the dog. $LABU the tail. So $XBI is the important chart to make decisons.
JBed: $LABU Decent bounce off the lows this a.m.
champ: @JBed $LABU - Yes, real nice....now I have it back in the right spot, yes we need to keep an eye on it...for sure....over the next few days.....Thanks
tradeforfamily: $XBI $LABU Bio-Tech is looks to row over if it does not hold 50D
champ: $LABU $48.60 --- New position....day trade...
JBed: @champ $LABU Followed you - in at $48.30.
stevef214: @champ $LABU I was already in a few days ago at $46.25 and followed you with an add at $48.60. Moved my stop up on initial position. Thx for the heads up.
champ: @JBed $LABU ---- Could climb even more today....and I'm still holding and just waiting for the markets to catch-up....might need good oil # at 7:30 and Europe is green this morning but I think our markets will do better after they close...??
khamilton: @champ $LABU I was in at $47.97 yesterday and held overnight to sell at $49.19 this morning. Third day in a row I have made profits on this stock by setting a sell stop for a profit around $1.00/share. Thinking there is a pattern where it peaks within 30-45 minutes after open but watching this closely so I do not violate Dan's #1 rule!
JBed: $LABU OUT
champ: $LABU HOD now... still holding ....and I'm still waiting for the markets to turn green....but that might not happen....???
stevef214: $LABU move stops up periodically today and just stopped out of 1/2. Might swing the other 1/2 or tighten its stop to be out today.
cmaxwel1: @champ $LABU (out )
cmaxwel1: @champ $SVXY $SSO $TNA $LABU $C $BAC $WFC $JPM (I'm up 3% on $LABU with limit order at 52)
cmaxwel1: @champ $SVXY $SSO $TNA $LABU $C $BAC $WFC $JPM (starting $XLF at 23.50 small)
champ: $SVXY $SSO $TNA ---- I sold all ETF's going into the close...out of $TNA right around $100....was in and out of all 3 a couple of times today....sold just to be safe.....in the morning I will get back in if possible. I missed $LABU today but I did sw ...
stevef214: @woodman $IBB $XBI $XLV I took a small position in $LABU this morning with a stop at $43.49. Figured this was a low risk buy point. Going to watch it closely.
woodman: @stevef214 $IBB $XBI $XLV $LABU I like where $XBI is on the chart though I have none as I type. My individual biotech names are few as I've largely sworn off individual stocks in that sector.
bigbartabs: @woodman $IBB $XBI $XLV ... hard to say what's going to happen with healthcare stocks with or without Obamacare being replaced. I have a small position in $LABU... and watching for some excitement in $CURE. But nothing big is sparking me at the moment to go one way or the other. I just hope it doesn't change the effectiveness of grandma BigBarTabs chest mustard packs when I get the croup.
woodman: @bigbartabs $IBB $XBI $XLV $LABU $CURE - LOL!
bigbartabs: @woodman $IBB $XBI $XLV $LABU ... you and me both... owning individual tickers in this sector is like running a jackhammer in a washing machine. So I stay with the sector ETFs and x3 derivatives. At least then it's softened by the entire sway of the sector back and forth... rather than a FDA miss that smacks me upside the head and chest... while getting coffee.
CHOFF: @bsafriet $XBI and $LABU are both up .30 in after hours following the news. Looks positive at this point.
Junaid: What to start a position in, $LABU, $AEIS or $Z? I have been watching all three and all look promising at this price.
StockMarketMentor: A Price Alert has been triggered for $LABU Direxion Daily S&P Biotech Bull 3X Shares. Click here to view associated video clip: http://stockmarketmentor.com/stockanalysis.html?ticker=LABU&clip=83490
StockMarketMentor: A Price Alert has been triggered for $LABU Direxion Daily S&P Biotech Bull 3X Shares. Click here to view associated video clip: http://stockmarketmentor.com/stockanalysis.html?ticker=LABU&clip=83490
Junaid: $LABU also breaking down from its intraday high
inthesticks: @Junaid $LABU Everything is ...
issues: @Junaid $LABU $AEIS $Z My preference would be $AEIS. In fact, I bought a starter at$64.44 and am thinking of adding. This is what I consider a LTH, a quality stock that has been on the IBD 50 for weeks (and is still on the IBD 50). Good stocks do better even in a declining market.
lecoqsportif61: @dan $LABU Dan, I am on the LABU ply and have already a position,. I was thinking about adding more after the trigger, and waiting for the end of the day to get a better price. Would this latest development good fro the strategy or I should be staying put for now? TY
DAN: @lecoqsportif61 $LABU I'd stay out. A triple ETF that's trading near the low of the day after failing to continue yesterday's rally isn't something I'd want to mess with. But then,...I'm kind of a wimp.
lecoqsportif61: @DAN $LABU LOL> TY for the advice. Your wimpy opinion is more valuable then a blind courageous head-on dive.
jrichard8888: @DAN $LABU Best trade of the day for me - I got stopped out for a small loss. My tendency is to hold onto trades for too long, hoping for a rebound. Trading smarter thanks to the training.
tradeforfamily: $CURE breakout of 52 weeks high, added today as well as added to $LABU
stevef214: $XBI $LABU Pulling back today after opening up. both now at 8EMA. I would like to enter $LABU at the 20D. Anyone have any thought if this sector still has more to run in it.
champ: @Aragorn $BLUE --- $LABU...the sector is having a strong bounce...right out of the gate this morning but is leveling off and has turned down a little.
tejas7: Watch out for Pharma/$IBB carnage today due to POTUS tweet. $LABU $LABD will come alive.
tradeforfamily: $LABU sold half today. Watch for resistance around $56, high from last Sept.
issues: @tradeforfamily $LABU stops are better than just selling. We are still holding $ibb.
tradeforfamily: @issues $LABU $ibb It depends on the stock, this is a volatile 3X ETF so can hit stop, so I decide I watch it.
champ: @maratom71 $NTRP -- I'm sorry but I don't trade or invest in the Biotech stocks... too much research and you have to keep a close watch on them.....but I do have a position in $INO. However, I do trade the ETF $LABU a lot...on News......I forgot about $GWPH....I have a a long term position.
tradeforfamily: $CURE $FAS $LABU Still long these.
kcar21966: $LABU creeping back up
DAN: $LABU -- starting to go positive on the day. This would be the 3rd day in a row that it's gone higher after hitting a low of $43. So it is pretty extended. Trade it with a tight stop if you are trading it.
champ: $LABU nice move now...lets see if it can keep it up...I added size this morning.
champ: $LABU @ $51.10 ...watching for new entry ...RHRN....that last run worked out great.
Aragorn: @champ $LABU LABU is inside 30 up now that is a good signal triggered above 51.13 for an intraday signal
champ: @Aragorn $LABU --- Yes..... I'm in at $51.21....Thanks.....
woodman: @champ $LABU - Any concerns about Trump talking down drug prices tonight thereby affecting pharma/biotech tomorrow? @steve71 raised the concern yesterday.
tradeforfamily: $LABU is up nicely today. Added.
champ: $LABU @ $48.37 now and I'm still holding a new position from this morning.
tradeforfamily: @champ $LABU Added for me this morning.
champ: @tradeforfamily $LABU --- Swing...Good Work...Yes, I was late.....
tradeforfamily: @champ $LABU Thanks and learning from you, the Champ.
bigbartabs: @bwcarnation1 $XBI ... I luckily had a full position of $LABU going into today. Glad I topped it off on Friday. What a jump today.
bigbartabs: @champ $LABU ... this thing looks spring loaded. Might be a lot more to go.
champ: @bigbartabs $LABU and $SPX ---- Could be but I sold 2/3 on the close....will take a new look in the PM in the morning.... resistance is at around 55-$56....you know the Trump team had more of the CEO in the insurance sector at the WH today....meeting with the President about ObamaCare...all of the one's that insure the health care sector.....he seems to move everything he talks about....a few of the CEO's said it's was about time the WH talked to them.....everything keeps looking better and better daily...just have to figure out how to handle the zig-zags........#MyWay is taking profits daily by using my $AMZN trading system.....sell part on the close and buy back in the morning but only if the timing is right.
gmj: $EMR starter pos today, good entry for me. $FCX starter pos late in session. Took bunches of profits this morning on all my triples $spxl, $soxl, $labu. Was surprised to see the big surge at the end of the day.About 35% cash position, cautious moving forward into Trumps speech on the 28th ... such a good month thus far having learned to take profits when at my highs.
gmj: $LABU, $SOXL, $FAS, SPXL setting trailing stops on all winners and letting them work for me. Using a 6 day MA as first line of defense on all but $SOXL. Like this pop in semis this morning and added to my pos.
tradeforfamily: $CURE $LABU Out of both during the 1st hour today with both nice gains before they continue to go down now. (Shoot first)
vfr777: @tradeforfamily $CURE $LABU I got out of $BIB. It reached previous resistance of $49.35 . I will look to buy it again at around $46.50 8ema and the middle of the "W" from January.
woodman: @traderbren $XLF $IBB $XRT - been long $XBI, $LABU and $FAS since last week. They've looked good. Added to $FAS yesterday.
woodman: $XBI $LABU
tradeforfamily: $CURE and $LABU (3X ETF, health care and Bio-Tech) are also working.
rah: $LABU - Moving up nicely now. S&P Biotech ETF Heat Map has Many shades of Green. rah
GOOSE: @rah $LABU Hi @rah, great to see your moniker again. Missed ya. GOOSE ;>)
rah: @GOOSE $LABU - Honk Honk
GOOSE: @rah $LABU ;>)
rah: @GOOSE $LABU - I had a tiny trade on and needed to book a winner - to get my feet wet again. 78% on a 6 day option trade, I exited in the lunch hour. Yesterday I was down 75% so ;>) indeed ! rah
tradeforfamily: $LABU is dropping...
bigbartabs: $LABU ... if this breaks above 42.81, it might really take off.
woodman: @bigbartabs $LABU - good call.
tradeforfamily: $LABU is on the move.
GaVaHokie: $LABU Market seems to be okay with what Trump had to say to the pharma execs today. NP
captron: @GaVaHokie $LABU He basically said small drug companies were not treated fairly and he was going to fix that.
TCW23: $labu getting bids
traderbren: @TCW23 $labu -- looking good.
tradeforfamily: $CURE $LABU when long early today, nice up. Small positions.
champ: $TNA $MDY $LABU --- This bounce is the real deal....and if $AAPL beats the markets could go a lot higher tomorrow....if they miss....don't really know..?? it all depends on how much...
bigbartabs: @tradeforfamily $CURE $LABU ... ditto. I've been waiting for good re-entries to both of these. Today the 50dma was it. I hope.
grcjr: @bigbartabs $XBI $IBB $LABU $CURE - Cheers to you! Probably nothing follows that you have not also been thinking about. if I were CEO running bioXYZ, I'd be in defense mode given the recent press conference and related tweets. I'd be working on my Tw ...
issues: @grcjr $XBI $IBB $LABU $CURE $UNH It would seem to me the feds have always bid for the drugs on their formulary. Is this really all that "new?"
gmj: $XBI, $LABU looking for ideas, suggestions regarding these. Stopped completely out of $LABU @ 38.51 for a nice gain. Could buy back via 1% rule rhrn but am hesitant ... waiting patiently with this 3X biotech.
haroldzero: @Dan $LABU $ CLVS Hi Dan, when situation like today which I placed a stop on these 2 stocks which got stop out and both climb back up rapidly, how would you trade this situation?
champ: @gmj $XBI $LABU - On this move thats happening....it's not really a good Idea to take a position in this sector at this time....as you can see it could be time to just move on....is my guess. I had longs in $AGN and $AMGN....I sold within seconds on Trumps comments....bottom line... I don't really trust this sector anymore.
gmj: @champ $XBI $LABU $AGN $AMGN thx for the comments, you may be right on re this sector for the time being. I've been sitting on my hands satisfied with my other positions as I wait for the banks to start reporting earnings on Friday.
champ: @gmj $XBI $LABU $AGN $AMGN --- On this sector ...I'm long $LABD
champ: $USO - WTI - Oil is HOD RHRN ...up $1.86... @$52.65...for now ....all is good...except the drug sector $LABU...the market could run back up if Oil holds...?....Watching the tech stocks, also for direction...$TQQQ this sector has been really strong...
bigbartabs: $XBI, $IBB, $LABU, $CURE ... Sow what's the feeling on healthcare? Is the bluntness of Trump sand storm over? It would be nice if it is, cuz this would be a nice spot to start over again with taking some. Thoughts?
mopick: @bigbartabs $XBI $IBB $LABU $CURE Personally, I'd stay away from Pharma. Definitely in the cross-hairs of Trump as one of the most hated groups out there with their abusive price increases. IMHO, simply too unpredictable. Better groups that will benefit from this administration, likes financials & energy.
Bridget: Notes: Most biotech and pharma down today on Trump comments: $LABU $MRK $GILD $CELG. But some that are not: $EXAS $EXEL $CARA $GKOS $PRAH $HQY Metals/Mining up again today: $MTL $CLF $FCX $VALE Uranium is a hot topic: $CCJ $URRE $URA Transports continue to move higher $IYT, $ALK- airlines $CSX-rails $SSW-shipping $WBA - at a nice buy point just above the 50MA. $CVS is also working well too $PCMI - nice pullback today, Phase 2 $SJM - 2 days of big volume, close to a breakout from this squeeze, still a lot of overhead resistance so don't chase $ALB - this chemical company is working well and breaking to new highs on volume
bigbartabs: $XBI $LABU ... folding up like a lawn chair. Maybe just filling the gap.
Visit the Trading Forum to join in the discussion.
| | |
| --- | --- |
| Stock Price | $USD 72.93 |
| Change | 2.37% |
| Volume | 493,132 |
The investment seeks daily investment results, of 300% of the performance of the S&P Biotechnology Select Industry Index ("index"). The index is provided by S&P and includes domestic companies from the biotechnology industry. The fund normally creates long positions by investing at least 80% of its assets in the securities that comprise the index and/or financial instruments that provide leveraged and unleveraged exposure to the index. These financial instruments include: swap agreements; options on securities and indices; forward contracts; reverse repurchase agreements; ETFs; and other financial instruments. The fund is non-diversified.
Request Video of LABU
Already a member?
Sign in here.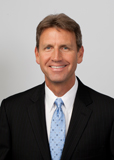 Dan Fitzpatrick
Stock Market Mentor gives you EVERYTHING you need to succeed in the market; all in one place. How easy is that? Dan Fitzpatrick and his elite community of traders share trading ideas, strategies and much more. Dan Fitzpatrick--a world class Technical Analyst, trading coach and regular CNBC contributor--gives you access to all of this with a 14 day FREE membership. Get started TODAY and start trading better TOMORROW with the following premium content:
Nightly video Strategy Sessions with a game plan for tomorrow
Got a stock you want Dan to look at? Just ask.
Patent pending video alerts instantly delivered to you when one of Dan's trading signals is triggered. This is not your typical price alert. This is a short video explaining the action you need to take to make money. No more "Woulda, coulda, shoulda"
Access to over 49,200 stock analysis videos
Access an ever expanding library (49,200) of educational videos that will save you time and make you money
Join a team of friends and traders that have one thing in common; a burning desire to succeed.

Become a Member Today!
Gain immediate access to all our exclusive articles, features, how-to's, discussion group and much more...
Satisfaction Guaranteed!
Your Stock Market Mentor membership comes with a 14 day, no questions asked, 100% money back guarantee!