Direxion Daily S&P Biotech Bull 3X Shares (:LABU)
Bands Volume 200 SMA 50 SMA 20 SMA Videos Alerts Articles Events

bigbartabs: @bRobert $XBI $LABU ... yes, certainly extended. But these seem to keep fighting to the top of the chart. I've sold all but a small position... waiting for a pullback... or a breakout above to add.
bigbartabs: $XBI $LABU ... seems coiled to go higher.
bRobert: @bigbartabs $XBI $LABU flagging. A bit extended above the 50d on the daily. Nice weekly.
champ: $DJI @ 21,987 ---- Markets are really strong and it looks like they are going to follow Europes close and close in the Green, along with the Asia/Pacific markets but the Hang Sen was down a little and the Shanghai B was flat. I use these markets for ...
bigbartabs: @woodman $SMH $SOXX ... as of yesterday I have a full position of $LABU. We'll see if this can keep pushing up or time for a pull back. Its come a long way. Cheers brutha...
CHOFF: $LABU about to cross ATH above $76 RHRN
champ: @CHOFF $LABU--- It just seems like over the last 8 days, this is a Great trade to get back in every morning....I have a position.
CHOFF: @champ $LABU - me too, been in and out over the last couple weeks. Wish I had just stayed in the whole time, but hey, can't complain about profits. Question is, when will it top out today?
champ: $LABU up over 7% now...still holding....I have not been watching the bio names but they #Must be on the move again today..
CHOFF: @champ $LABU #Must - sold at $77.30 for better or worse...nice ride
champ: $LABU ...HOD...WOW... but it should keep zig-zagging....higher would be good.
issues: @champ $LABU ya think?
issues: @CHOFF $LABU I may come down a little in a phase 2 but the trend is definitely up. Fast Money really gave it a thumbs up along with big tech!!
woodman: $LABU @bigbartabs - congrats, buddy!
champ: $DJI $SPX ---- Here's another one thats working $LABU....I hope everyone is watching my stock list, that I have been posting about because all are having great moves.
CHOFF: $LABU - big rally today after dropping AH yesterday. Patience and fortitude are essential to own this one....that or really tight stops. Thought today would surely punish stocks...very strange market. Reminds me of family I've got in Houston. When there is a break in the rain, don't get comfortable, it's time to act before the next deluge comes. All stops raised...and moving to high ground.
champ: $LABU @ $68 ...HOD up over 8% but expecting zig-zags ...still holding.
CHOFF: $MZOR up 12% today. Sold 1/2 for profits and raised stop on other 1/2. I suspect the $KITE acquisition has all the biotechs thinking they are going to be bought as well. Volume has picked up in quite a few names. An old favorite, $BLUE is on the run (up 10% today). Still slightly underwater and holding $LABU (up 8% today).
bigbartabs: @champ $LABU ... I liked that the $XBI closed Friday right on the 50dma, sending me into the weekend with a full position of $LABU. Now I'm watching the 3rd deviation UBB.
champ: @CHOFF $VEEV ---- I never heard, that the market normally gets it wrong but I have heard many times that traders normally get it wrong on the first move....and on many other moves after. This ETF is the trade $LABU, with less risk, when Bio stocks are on the move.. IMO. You might catch a bounce trade but remember, if it happens, it will be in and out, in most cases. Might be time to just move on...?
champ: @audrina0904 $VEEV $LBAU .....sorry ...$LABU but only when its time....LOL
CHOFF: @champ $VEEV $LABU - well yes, "traders"...the market is always right. A bit of semantics in this context.
CHOFF: $XBI and $LABU crossed above the 50ma....we shall see if it sticks tomorrow.
Robert1965: $LABU up 5.9% closed at 64.51 +3.98
CHOFF: @gilman23smm @issues - The $VIX dropped 1/2 point today vs a typical pullback of a couple pts the day following a massive spike. $VIX is still overdue to climb back to the historical avg around 20. I'm long a number of things but I've started hedging with puts on $SPX and looking very closely at puts on $XBI or $LABU. Hope @Iceman is right about a strong Monday because I didn't protect as much I wanted to today and my longs could use a boost. I'm anticipating more selling to come shortly whether it's Monday or the weeks to come.
CHOFF: $LABU looks like it's standing on the edge of a cliff contemplating stepping off (on the 1yr daily chart).
Hank1: $SPXL $BABA $V $CURE $LABU $BA $TECL $FB ... sold down these positions (80 to 100%) to raise cash and protect profits. Now is not the time for being Nacho Libre. Raising stops on aerospace and defense stocks. 60% cash in my trading account and I'm wondering if its too low. In any case, looking at this pull back as another potential opportunity.
JBed: @Hank1 $SPXL $BABA $V $CURE $LABU $BA $TECL $FB I'm 75% cash, don't think it's too low. The geopolitical situation is too uncertain.
bigbartabs: @bRobert $XBI ... I had sold my $LABU yesterday... but when it took the dive down again, and was right on top of the 50dma... I bought it back. So far so good. I will be out fast if it goes lower than that today's low. Good luck...
CHOFF: $LABU back on the 50ma RHRN.
bigbartabs: @CHOFF $XBI $LABU $LABD $CLVS $PRAH $LJPC $IBB ... I often use $XBI for my $LABU moves. $IBB isn't as mirror image to $LABU as $XBI. Yes, LABU is a fast mover, and I have screwed up several times not setting my stop quick enough, thinking it would never get there before I noticed. I've been wrong several times.
bigbartabs: @ROSEY $XBI $LABU ... I bought a little back at the close. We shall see. By the way... $CLVS, the biggest position in XBI, is right on the 50dma as well... so it that bounce happens... LABU, XBI are likely to take off as well.
Dan1946: $LABU - still on the fall .....
bigbartabs: $XBI $LABU ... looks like a bottom. Once they touched the 50dma, they were strong back up all day. I would have liked more volume... but maybe that comes tomorrow.
JJT1: @bigbartabs $XBI $LABU I am in $XBI so right there with you. Need an up day.
spmeyers: @bigbartabs $XBI $LABU $IBB $UBIO is stronger
CHOFF: @bigbartabs $XBI $LABU - Noticed the reversal earlier around noon EDT and closed my $LABD hedge for a profit. I kept a large position in $LABU based on a similar thesis to yours. The small bounce off the 50ma and bottom bb is compelling enough for me to run with it. However, $LABU has not adhered to the 50ma that often. If $LABU doesn't pop, it's got a long way to fall before finding support. I'm placing a stop at $60. $CLVS, $PRAH, and $LJPC are all in very similar chart positions on the 50ma and the bottom bb. Part of me wonders if $IBB is the better benchmark to watch since it's not triple weighted. It still has a ways to go before falling to it's 50ma.
ROSEY: @bigbartabs $XBI $LABU Sold $XBI today and hoping i did not make a mistake.
bigbartabs: @grcjr $IBB $XVI ... I use $LABU, watching the $XBI... but at the moment, a small position. Biotech is not a place to be until it shows a bottom. Pretty ugly. Good luck...
CHOFF: @grcjr $IBB $XVI - the charts of $LABU, $IBB, and $XBI are near mirror images. However, the % volatility is much lower in $IBB and $XBI. It's anybody's guess whether these lift today to stay in consolidation (more or less) or drop to next area of support. I've been bloodied with $LABU. Thankfully I bought a 1/3 position in $LABD as a hedge when it started going south...saved me a fraction of my $LABU position. If $LABU can bounce back above 62.50 to stay in consolidation it would be significant or it's surely headed another 2 pts below to the 50ma at minimum or far lower.
bigbartabs: @debeers $LABD ... are you still short $LABU with $LABD? Can't make up my mind where to be... if anywhere with biotech.
debeers: @bigbartabs $LABD $LABU -First things first-- I saw you prancing around in 4 inch heels (the ones with the maribou trim) and NO logger ever wore those. Second, LABD is a day trade only to keep me from freaking out with $EXAS
bigbartabs: @debeers $LABD $LABU $EXAS ... no way. 4" heels hurt my calves. Especially when I go run.
Vehid: @Dan1946 $LABU $LABD Happens to me so many time. So, don't feel alone! As soon as hitting enter, price starts moving in the wrong direction.
CHOFF: Nasty 5% pullback in $LABU today. It's still trying to find a bottom. Appears to be headed back to $68 before resting. NP
Lynda: @CHOFF $LABU I don't know why is down so much, I just lost 3% in a few minutes. I sold it fast, something doesn't look good.
rbrown2222: @Lynda $LABU It is the 3X turbo version of XBI. XBI is down $1.24 at this moment. $LABU would be down around 3X. All of the 3X ETF's are day trading instruments for me. Setting in front of the screen until I sell.
CHOFF: @Lynda $LABU loves the 4% mark in either direction has been my rule of thumb.
Lynda: @rbrown2222 $LABU I know it's 3X the regular ETF but I didn't expect such a drop in a few minutes, I didn't know how low it was going to go and I don't like to be glued to the computer the whole day. That's why I decided to sell.
spmeyers: @Lynda $LABU the 3x version of IBB, $UBIO, is somewhat stronger than LABU, as IBB chart is a bit better than XBI
bigbartabs: @Lynda $LABU ... 3% drop in a few minutes... its of course all about trader trigger fingers during this healthcare bill mess.
bigbartabs: @DrScience $XBI ... yes, $LABU is making me happy today. One of the few things green on my screen.
bigbartabs: @Bridget $XBI ... glad I have a full position of $LABU. The only thing yanking me out of the fire this morning. $XLV $CURE holding up ok too.
Hank1: $LABU moving up my partial stop to 67.40.
Hank1: $LABU ... looks like its about to pop on the daily chart. Adding with a partial stop below this weeks low.
spmeyers: @Hank1 $LABU waiting for definitive breakout
bigbartabs: Obamacare repeal... was there some news? Both biotech and medical stocks took a pretty good hit around 1:00pm EST $XLV $CURE $XBI $LABU
bigbartabs: $XBI $LABU ... why so weak today?
debeers: @bigbartabs $XBI $LABU -Regardless of the fact that healthcare legislation has absolutely nothing to do with Janet Yellen's expertise, those questioning her have no shame in revving up their constituents for their appearances even if it has nothing to do with rate reduction or rate raises. So, when LABD is up, I use it as an insurance policy for my biotech stock. It seems to work ok and lets me not get jigged out.
bigbartabs: @bwcarnation1 $IBB $XBI ... I sold my $LABU at break even... and was feeling pretty good about it this morning. Now its up again, after at least a 10% swing for the day. I also don't see what the hub bub is regarding the healthcare bill.
bigbartabs: @bnnybklyn $AVXS ... speaking of feeling like at the track... l certainly didn't win a parlay with $LABU today :)
JBed: $LABU Started small position down here.
JBed: $LABU Working on an engulfing candle.
champ: $LABU @ $69 up 8.5% HOD ....
champ: $LABU ....OUT.....will watch for another trade in the morning
Robert1965: @champ $LABU when did you sell LABD, and enter LABU in PM?
champ: $LABU $XLV --- Dropping now on #News that the $HealthCare Bill vote could be push back until after the July 4th break....moving these ETF lower on that news......I'm New long $LABD.
spmeyers: @champ $LABU $XLV $HealthCare $LABD #News looks like no longer just rumour
audrina0904: @champ $LABU $XLV $HealthCare $LABD #News Sheesh, politicians = worthless, itd be sweet if they always had our best interest at heart!
woodman: @audrina0904 $LABU $XLV $HealthCare $LABD #News - I never thought it realistic that a vote would come by 7/4.
champ: @audrina0904 $LABU $XLV $HealthCare $LABD #News --- It sure would.....this market was really off to the races and was really strong....very powerful ....and they screwed it all up...most are just a bunch of SOB's, its really sad that they can't work together....I'm mad as hell.....it could cost the markets big time....Good LucK!
Robert1965: $LABU $TQQQ are on the move in PM up $1.20, and $1.70
champ: @humble $TNX #Senator #HealthCare --- I trade off of News and you can see that News about the changes this morning in the HealthCare Bill ...turned $LABU right at that time...thats really all I know. A lot of bad comments this morning. I posted last week that I took profits on $XLV near the high if you want to take a look at my reasons why I sold.....but I'm day trading $LABU daily with great results and I posted on that also.
bigbartabs: $XBI $LABU ... looking like that lower low on Friday could very well be that shot across the bow. Heck of a recovery by the close... but that was Friday. Now its Monday... and the red half of that candle looks a little toppy. Be careful team...
champ: $DJI - $SPX ---- #StockPickersMarket ---- I'm in Day and Swing trading many stocks with great success this past week. I'm just posting this because stock #Targets need to be pick-out in the AH's....not during market hours. You always need a target l ...
traderbren: @bigbartabs $IBB $LABU - classic! LOL ..love it. ;-)
bigbartabs: @traderbren $IBB ... I lightened up on my $LABU this morning, thinking I was this guy... https://www.youtube.com/watch?v=cLSecfkulqs But maybe I'm not.
bigbartabs: $LABU ... my plan today became take some profits early... and buy it cheaper later. Well, the profit part worked out. But the buy it cheaper sure didn't. At least not today.
bigbartabs: @bRobert $XBI ... $LABU was up 40% this week. I think I'll wait to see what happens Monday... odds are some sort of pullback before jetting higher. If this is in fact the big boys executing buy programs... I would think that it wouldn't have sunk so low this morning. Could be rather a shot across the bow. $XBI and $LABU both lower volume today. Then again what do I know... except something else I own hit a record this week... my pool! 90 degrees... first time ever... previous record was 87. And I thought that was too hot.
champ: @bigbartabs $XBI $LABU --- $LABU had a nice pull back on the open.. and this is day 6 of this nice move and your right... a rest is needed. On the 1 minute chart the volume is not all that big, many retail players are coming in and out more than a few times daily....day traders are at work.The bigger players and Institutional traders don't really day trade all that much but I'm sure they were in... $XBI all week but not as many on day 5 & 6 and many sold in the last 5 minutes today.
bRobert:
bigbartabs: @champ $XBI $LABU ... selling end of the day... yep, although it looks like a lot of shares were bought on the ask. A big green volume bar in the last hour.
bRobert: @champ $XBI $LABU Just for perspective......LABU was trading over $200 several years ago. Many Biotech stocks are now more fairly valued and some outright bargains. Their revenue is much higher and their balance sheets are rock solid compared to several years ago. They are value and growth. Hardest thing to do is hold a good winner. Not necessarily this ETF on steroids but in general.
bigbartabs: @bRobert $LABU ... when I'm trading x3 ETFs (like TQQQ UDOW SPXL TNA FAS ERX TECL DRN SOXL etc)... that's my option leverage. Selling too early is the trader's curse. I don't do it much any more... but today there was reason to protect the rocket ship profits. And yes, selling in increments (and buying) is the only way to go. Of course you can burn yourself by selling to slow as well. Its certainly an art... developed by time spent. And buying enough bandages for missing skin :) Good luck brutha... have a good weekend...
champ: @bRobert $XBI $LABU --- I hear you but you have to be real careful which stock your in because when you least expect it.... they can hit you real hard in the AH's, with big drops because of news. For that reason, I trade the ETF's when they are on the move, on a daily basis...in and out daily because for me they are a lot safer. No cup....
champ: $XLV is HOD and working, this a little safer than the other one that I'm trading $LABU...I'm holding one and trading the other.
bigbartabs: @champ $XLV $LABU ... I'm holding both $CURE and $LABU... that I've been building since last Friday/Monday. These things are more popular than Pam Anderson's boating albums.
tejas7: $labu STO July 70 calls (covered) for 5.35. Riding stocks from 48. New stop for stock is 60.
champ: $LABU @ $62 up around 6% again today ....very strong....I'm holding a position and posted yesterday.
champ: $LABU @ $63 be aware this is a zig-zagger ....dropped yesterday after a big move....I'm out 3/4 already......
tejas7: @champ $LABU Ride 8EMA on daily.
champ: $LABU back at HOD $63.43 for now.... up about 8%
tejas7: @tejas7 $LABU I meant 8EMA on 2 hour chart
champ: $LABU a little news dropped this ETF a little ...when hit the wire. #HealthCare Bill ..... More work is going on here this morning on #DrugPrices....Reps Cummings and Welch send a letter to President Trump urging action on cutting back Drug-Prices....like I said earlier this morning both sides are working on this plan.
champ: @bRobert $LABU @ $62 up overt 9% today and HOD ...RHRN ....Just a great move.... up $12 in just 3 days....#ETF's on sector turns......but really hard to add at this level.
bigbartabs: $LABU... I don't believe it... I finally got a dip to let me buy some. I lightened up 3 days ago, and boy was that a mistake.
lecoqsportif61: @bigbartabs $LABU lol. i feel your pain. but i, for a change i didnt logon for couple days, otherwise i would be in your shoes.
bRobert: $IBB $LABU $XBI Breakout warning. Weekly VERY tight squeeze.
bigbartabs: @woodman $CLVS ... you ain't alone... I lightened up on $LABU last week. That too really worked out well.
bRobert: $LABU 52week high.
Visit the Trading Forum to join in the discussion.
| | |
| --- | --- |
| Stock Price | $USD 69.71 |
| Change | -5.05% |
| Volume | 1,408,020 |
The investment seeks daily investment results, of 300% of the performance of the S&P Biotechnology Select Industry Index ("index"). The index is provided by S&P and includes domestic companies from the biotechnology industry. The fund normally creates long positions by investing at least 80% of its assets in the securities that comprise the index and/or financial instruments that provide leveraged and unleveraged exposure to the index. These financial instruments include: swap agreements; options on securities and indices; forward contracts; reverse repurchase agreements; ETFs; and other financial instruments. The fund is non-diversified.
Request Video of LABU
Already a member?
Sign in here.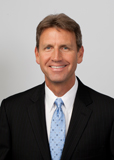 Dan Fitzpatrick
Stock Market Mentor gives you EVERYTHING you need to succeed in the market; all in one place. How easy is that? Dan Fitzpatrick and his elite community of traders share trading ideas, strategies and much more. Dan Fitzpatrick--a world class Technical Analyst, trading coach and regular CNBC contributor--gives you access to all of this with a 14 day FREE membership. Get started TODAY and start trading better TOMORROW with the following premium content:
Nightly video Strategy Sessions with a game plan for tomorrow
Got a stock you want Dan to look at? Just ask.
Patent pending video alerts instantly delivered to you when one of Dan's trading signals is triggered. This is not your typical price alert. This is a short video explaining the action you need to take to make money. No more "Woulda, coulda, shoulda"
Access to over 52,100 stock analysis videos
Access an ever expanding library (52,100) of educational videos that will save you time and make you money
Join a team of friends and traders that have one thing in common; a burning desire to succeed.

Become a Member Today!
Gain immediate access to all our exclusive articles, features, how-to's, discussion group and much more...
Satisfaction Guaranteed!
Your Stock Market Mentor membership comes with a 14 day, no questions asked, 100% money back guarantee!