Lannett Co Inc (NYSE:LCI)
Bands Volume 200 SMA 50 SMA 20 SMA Videos Alerts Articles Events

DrScience: @bigbartabs RBC Capital put out a list of Winners -- (shrug) there are no "Losers". You might start here: $AKRX $AMRI $AMWD $ARCB $ASNA $BCOR $BIG $BKMU $BOFI $CAL $CGI $DEPO $DNR $DXPE $ECPG $EHTH $ESND $FMBI $GME $GNW $HFC $KIRK $KS $LCI $MPAA $NSR $ORI $PETS $PMC $RCII $REX $RRTS $SKYW $SPXC $TLRD $TRST $UVE $VAC $VRA
bigbartabs: @DrScience $AKRX $AMRI $AMWD $ARCB $ASNA $BCOR $BIG $BKMU $BOFI $CAL $CGI $DEPO $DNR $DXPE $ECPG $EHTH $ESND $FMBI $GME $GNW $HFC $KIRK $KS $LCI $MPAA $NSR $ORI $PETS $PMC $RCII $REX $RRTS $SKYW $SPXC $TLRD $TRST $UVE $VAC $VRA ... kudos... great list. Thanks...
Tr8dr: $LCI $IGT Pushing through resistance
Tr8dr: $LCI I'm giving it a try, missed it last week
traderbren: $LCI - continues to attract a bid.
Tr8dr: $LCI Going over some of my old trades I found this and think it looks interesting. Its in the HTB group with 19% short interest per Schwab. Green, month, week, day. PE 7.62. I might try it for a swing? Any thoughts?
Forexpro: @Tr8dr $LCI Hi, Tr8dr, It pulled back from the recent high, and is now more or less back in the middle of the range from 26.25 to 24.27. Given the relatively shallow retracement, the "expected" outcome would be a retest of the high; stochastics are neutral, so that seems plausible. From there, it might have some more upside before running into the gap area where no volume occurred (the red area). I'd look for that to provide some resistance, but even if the stock only gets to the bottom of that low-volume area, it will still be a nice gainer. Money flow is quite positive. As you'll note in the bottom panel, it has been underperforming the $SPX for quite some time, but has recently been making up some lost ground. http://schrts.co/oFbO0R Best of luck with it, whatever you decide!
Tr8dr: @Forexpro $LCI $SPX Thanks for the info and chart. I'll be keeping an eye on it. Have a happy 4th!
Hackberry: $LCI #shortsqueeze? Not a trending chart that we like here on SMM at all, but good fundies and high short interest that appears to be squeezing them. Been watching this one for a turn and got long at the retake of the 50 day on volume with a trailer.
Hackberry: $LCI Out. May go more on Monday, but not holding over the weekend in this skitso market.
Bridget: @Hackberry $LCI nicely done, I think that is the smart decision
Squid: $LCI on the comeback trail. Beat earnings and Revenues. Consolidating the last several weeks. LTH for me. Beat earnings and revenue projections.
DAN: @Squid $LCI The chart looks really encouraging. Still in base-building mode...but starting to push above the 50-day moving average.
Hackberry: @absham $RH Also forgot to mention short interest is only 4 days. Notable, but would like to see higher. Similar example to the RH chart, was $LCI as it was squeezing recently. The fundies look good here too, but the stock just keeps going down. They also have large short interest (though getting smaller in recent days). I had an alert at the top bollinger there that never got hit, and thankfully I had NP due to following our coach's rules. I fully expect to trade both of these stocks when they are ready. Just not comfortable that they are there yet. Have a great evening.
Hackberry: $LCI Generic drug maker....definitely in the penalty box and downtrend, but insiders buying it now, short interest is high, and looks to be squeezing here. Watching.
dkoran: @Hackberry $LCI this was a bull pick by zacks a few Months back I believe . I did some homework and this thing looks like a screaming buy. PE of 5 or so . No earnings issues and revenue growth . Something has spooked this stock and Iam gonna dig deeper . I bought a 200 shares at the close . I wish Dan would cover it this weekend .
EasyOut: @Aragorn IBD50 Inside day etc Inside day - $FB $LCI $REGN Inside Week - $CELG $CTSH $GILD $REGN $UTHR $UVE INSIDE MONTH $ANET
ginny: @Aragorn $ICLR $PNK $ZBRA $TSS $ANET $AGN $ALK $AMBA $ CBM $CTSH $CBM $ENDP $HA $LCI $MANH $NKE $OZRK $PNK $ROST $SCI $SSNC $TSCO $TSO $ULTA $VRX
mogo: $LCI bouncing off 50DMA with nice pattern. The stock may have seen a bottom.
agent99: @Aragorn IBD50 INSIDE DAYS $LCI $ORLY $OZRK $PAYC $VRX INSIDE WEEK $TMH
EasyOut: @Aragorn IBD50 INSIDE DAYS $LCI $ORLY $OZRK $PAYC $VRX INSIDE WEEK $TMH Thanks for the info.
EasyOut: @Aragorn IBD stocks INSIDE DAY -$ AMBA $CRI INSIDE WEEK - $AMBA $TMH INSIDE MONTH $AGN $LCI $NLNK $VRX Thank you for this information. Kathy
agent99: @Aragorn IBD 50 INSIDE DAY WEEK MONTH LIST INSIDE DAY $AFSI $AGN $BSFT $HZNP $PNK $REGN $RYAAY $VRX INSIDE WEEK $HAWK $FB $AMBA $FLTX $MNST $ATHM INSIDE MONTH $AGN $LCI $PAYC $ULTA $VRX
EasyOut: @Aragorn IBD 50 inside days - $AMBA $CRTO $LCI $NOAH $PAYC $SYNA IBD50 stocks making new highs $AOS $CBM $ELLI $EPAM $GILD $HZNP $ILMN $MTSI $ORLY $OUTR $OZRK $PZZA $VDSI $WAL $ZBRA Aragorn, Thanks for the list. EasyOut
EasyOut: @Aragorn #IBD 50 inside day and week Inside Day $ABC $AMCX $ANET $CBM $CRTO $GILD $ILMN $LCI $MANH Inside Week - $CRTO $NSR $PNK $TASR $WAL $ZBRA IBD50 New Highs - $CNC $ELLI $ORLY $OUTR $OZRK $PZZA $SC $SWKS $UHS $VDSI Thanks for all your help and instruction in the SMM Forum. EasyOut(Kathy)
janner0814: ...
Inside Day $ABC $AMCX $ANET $CBM $CRTO $GILD $ILMN $LCI $MANH

Inside Week $CRTO $NSR $PNK $TASR $WAL $ZBRA

IBD50 New Highs $CNC $ELLI $ORLY $OUTR $OZRK $PZZA $SC $SWKS $UHS $VDSI"


dave11: $VDSI $TASR $FEYE $KITE $NLNK $LCI. These are my active swing trades. I am holding common shares in all. I started a position in $NLNK today. There is an emphasis on stocks in biotech and IT security sectors.
Matt0311: $LCI starting a position here as it is in an up-trending channel and starts to move up to the top of channel with a decent potential. 200 moving average is continuing its trend up and price just made it up again above the 20 day. will add at later points.
dave11: $LCI, $VDSI added common shares to both, building positions for a swing trade, now holding 2/3 position in each.
dave11: $LCI started a position, with 40% of full position. Plan is to build to a full position with 2 more buys, then exit at 65 to 70. http://news.investors.com/052815-754569-lannett-regeneron-among-four-top-rated-drugmakers.htm?ven=yahoocp&src=aurlled&ven=yahoo
issues: Earnings reports after close: $CBPO $GMCR $FRSH $FLTX $FANG $EPAM $LCI $NUS $MTDR $RIG $QRVO $PAYC $TNH $WMC $WBMD. Tomorrow: $CYBR $BABA $CERN $ESPR $DATA $JAZZ $KATE $INSY $MNST $NVDA. Happy trading and happy trails to all (as Gene Autry used to say...) (Or was it Roy Rogers??
issues: $LCI Well it looks like I was right about $LCI bouncing off the 50 day. It really was a "PERFECT" bounce. One never knows until later. Thank you Green Ghost and others who responded.
issues: $LCI Just added to $LCI after a perfect bounce off the 50 day. Looking at $MOH (at 50 day). $HZNP seems to high too fast. $UNH beat earnings 1.33 1.46. There's an article in IBD today on $UNH. It's in an excellent industry group #7. Still holding $PNRA. Strong as death.
GreenGhost: @issues $LCI no perfect bounce on my charts ; that one still being aggressively sold by institutions is down 4% on day and could have considerable more downside ; technical condition is pretty bearish ; suspect that position will get shot; stock is breaking in front of you ; may hold/ may not ; wait for a big volume green candle to enter; FWIW MACD and RSI on both daily and weekly strongly suggest here IMO stocks gonna break. Forget about all the technical indicators ; a quick glance at the charts says is not a place to be long; take a look and suspect you'll see what I'm referring to. Here's the ST tek markers Apr 16, 2015 Williams %R Short-Term Bearish $67.19 Apr 15, 2015 Price Crosses Moving Average (21-day) Short-Term Bearish $67.74 Apr 15, 2015 MACD Short-Term Bearish $67.74 Apr 14, 2015 Commodity Channel Index Short-Term Bearish $69.87
GreenGhost: @issues $LCI actually I'd move it up here just below today's low of 64.05 ; let's say 53.92 or .88 ; that'll avoid big round number stop sweepers; you can always buy it back when it shows you something!
issues: @GreenGhost $LCI Thanks Mr Ghost. I put in a stop for the shares I just bought. Bought 1/4 position at $64.37 stop is at $63. We have a 12% profit.
GreenGhost: @issues $LCI Thought you were buying here hence the nature of my post; you've already given half of your profit back in a week; stock's off 12% off highs ; stop was much too loose IMO for a trade. IDB suggests not more than 8%; a 63 stop which IMO was just plucked out of thin air ( not at any support level I can see) will if stopped out cause another 3% giveback. BTW stock continues to move down here ; check out the larger red bars on 1 min ; that's institutional selling distribution you're seeing today.
GreenGhost: @issues $LCI I responded to your 12% gain and stop level idea ; I thought you were buying it here not holding it for a while ; did you see it ?
issues: @GreenGhost $LCI This has been a LTH. We sold 1/2 for a good profit Feb 27 and let the other 1/2 ride up, up and away. So it's easy to get attached to that last 1/2 position. I was wishing I had held the 1/2 that I sold in Feb. So I put in a buy order this morning and it got it. On the IBD Screen of the Day under Medical $LCI is still holding up as a favorite with great ratings!! It's not easy to give this one up.
Aragorn: IBD50 Inside Days $JAZZ $LCI $MYL $SAVE $SBUX INSIDE WEEK $AFSI $AKRX $EPAM $ULTA $VRX
NotRightRabbit: @judysteiner $LCI Thanks for pointing this out!
RedBaron: $LCI Starting on the rise. Starter position.
RedBaron: $LCI is breaking out, again.
bullmoose: $CY - Hi all. I've been absent from the forum for the past couple months as my new job has me working 15 hour days. Oh, to be able to retire. I thought I'd pop in quickly today to alert you to a stock I've been accumulating over the past couple weeks - $CY. It's poking out of a very tight squeeze in a high base. $HALO, $BDSI, $BLUE and $JUNO are others that are holding up well. Many other stocks I've trimmed over the past coupler weeks, including $FEYE, $JD, $NFX, $CREE and $LCI. I bought $PEIX this morning near the open. It's bouncing on what could be Phase 3 of a squeeze breakout. It is a Rev Shark pick. I hope every one is trading well.
issues: I sold $AKRX yesterday because they were late in filing their last years reports with the government. Now they say they will have it in by the Mar 17th deadline. The CEO bot $AKRX at $47. Is today just a bounce? I am considering buying it again. Other options; $RGEN reports after hours, I like the chart and history. $LCI flag pattern. Considering adding. $MEI reports manna. I have owned it before. It's a good company but not in a great IBD industry group.
Shopaholic526: $LCI $EW Looking at these stocks. I'm a little heavy on Pharma.
Tr8dr: @ginny Looking at $LCI on a daily chart I would agree and thanks for sharing! Looking to see how it works with other time frames. !
Tr8dr: $LCI Looking at the run $LCI has had and the trend lines on a daily chart it is at the top of the channel and I'm wondering if I should not over stay my welcome. Any thoughts on this?
ginny: @Tr8dr 1/26 $LCI that was your signal to get in. been going up ever since
issues: @Tr8dr $LCI We hold a small position. I would look for a pull back of not more than 5% ($59 ish) "a FLAG" formation. We saw this happen in a drop from $56 to $53 (we sold some then and put in a stop around $56. But this can be a volatile stock that has a history of up and downs. Hard to guess what to do but remember you don't go broke taking a profit.
DAN: @issues $LCI -- I think your analysis is right on, issues. I could see the stock pulling back to around $59...maybe $60. (And nothing wrong with parceling out your stock in chunks, prices, etc. No need to be 'all in' and 'all out'.) Dan
FHS: $LCI Oh boy, am I in hot water. "Honey" told me to buy this on the pullback Friday; I demurred, thinking I'd get a better opportunity, because technically--well, she told me where I could shove my technicals. Man, mixing this marriage stuff with stocks...cheers.
lerner101: @FHS $LCI #Team trading. I know @Issues states he and his wife trade together; I am thinking "No way!" I say have separate accounts if you both want to trade, I can't imagine trying to make decisions with my better half standing over me. Just my opinion, maybe it works for you.
FHS: @lerner101 $LCI Well, after sixty years of solitude, cohabitation requires mutual participation, something I'm not good at but learning. In her effort to be supportive of my trading, she brings me stock ideas which she researches. For some reason they all seem to be extremely volatile or have run up quite a bit. I explain chasing but it doesn't work. As with $LCI, I was hoping it'd form a cup and handle, and I'd get it at a lower price. She just rolls her eyes. Now it's up 6% without any action on my part, and lord, how I hear about it. So yes, I kind of agree with you; it's tough when she's looking over my shoulder. But we're both trying to work on our responses and our joint participation. All in all, I'm blessed. Cheers.
lerner101: @FHS $LCI Well, after many years of cohabitation we have found that mutual respect does not mean mutual everything. Works for us now. Congratulations on your successful marriage and trading.
philharmonic: $LCI Holding its gains. Its been in sideways consolidation for about 1 year. Near the top of the range. I am hoping for a breakout to new highs. My birthday is coming up in May and I would like to be able to celebrate with a nice dinner.
Tr8dr: $LCI Has good earnings, looks like going to breakout
Tr8dr: $LCI Cup pattern bouncing off the 50 day. Any thoughts on this one?
michaelH: $OMED $LCI both are working nicely; adding
michaelH: $LCI looks to me like this is breaking out from a decent size base plus adx looks good.
Tr8dr: $LCI may be turning around
michaelH: $LCI not working in up mkt; any thoughts anyone; is it time to cut losses and run? OR double down w/ a sell stop at the 200DMA?
Diana2010: @michaelH $LCI is trading under the cloud of a price fixing investigation. http://www.sec.gov/Archives/edgar/data/57725/000110465914085406/a14-25827_18k.htm I don't have an opinion on the stock at this level. It is already down a lot. Perhaps this is a time to apply Dan's 1% rule.
henrik511: $LCI - is holding up well, bounced off the 200DMA the other day, will probably continue higher.
henrik511: $LCI - bpuncing off 200 DMA
henrik511: $LCI - can anybody tell me why $LCI is down 10%, I can't find any news about it
bradleyrich: @henrik511 $LCI reported that they had received another Grand Jury subpoena.
bradleyrich: @henrik511 $LCI The Sherman Antitrust investigation looks to be gathering some steam.
michaelH: $LCI finally showing some conviction in its bounce; up 3.5%
mogo: Long $LCI with a stop at $45.90. Hoping this bounce off the 50 DMA is real.
DragonFly: @mogo $LCI - I haven't heard any more about the account problems....still holding 100 shares at a loss from that drop. Been selling calls against it - waiting to get my $ back. Good luck
abridg: $CWEI $HES $LCI I'm soliciting opinions (actually help, but I'm too proud to admit it!). I'm long these 3 stocks, took market off last week. Now I gotta choose--dump these buzzards and move on, grin and bear it a while, commit hairy karry (sorry about the spelling). Didn't use stops because I have been looking at them as mid/long term investments (big mistake!) Observations? 1. Dump/run or 2. hold/hope?
wilson: @abridg $LCI I'm long LCI and surprised by the amount of the drop. Could still go a little lower. It has great growth/price potential over the next few months (unless the market crashes), and I'm holding and looking for the right time to add more. Just my opinion, though.
SalmonRiver1: @abridg If you are really looking long term, maybe this would be a buying opportunity? FWIW (which is not much!) If they are really upsetting you, you might think a little about selling and usuing @Dan 's 1% rule. I wouldn't want to call a bottom in $HES or $CWEI and personally wouldn't be getting in either. I really have no thoughts on $LCI. I have been burned similarly and have sold with the intention of using the 1% rule, and haven't bought them back. I've also learned to use stops, per @Dan. Sorry that you're in that position. Hope tomorrow is a better day for you!
Tr8dr: $LCI on the move
BocaRick: @Tr8dr $LCI long with a $45.75 stop
bullmoose: @Tr8dr I'm long Jan 50 calls on $LCI, which are down today. They were down 30% up until a few minutes ago. Now down only 2%.
wilson: $LCI Big move up. I see Roth Capital issued a "Buy" on it today. Any other news that might be causing this move?
issues: ...
Dan, WELCOME BACK!! I just discovered the "kick me when I'm down" wash rule adj. It's wracked havoc with your 1% rule. For example we put in a stop ($LCI $LOCO $TWTR $AMZN etc) and got stopped out. Then we bought it back and not only rea ...
Diana2010: @kapovor $NLNK looks great to me also. You can see the accumulation in the tall green candles and appears to have broken out of a flag on good volume today. $LCI I bought this several days ago, but I don't really think it looks great. It looks easy to manage. It is squatting right on the 50D ema, and recent lows are close by. I've been disappointed that sellers appear to still have control since it has closed near the low almost every day for the past three weeks. On a positive note, it had a smaller range and lighter volume today. Perhaps the selling is almost over. My stop is just below the recent lows.
Diana2010: $LCI nasty breakdown
DragonFly: @Diana2010 $LCI - sold 55 call against it for 1.25 but just wish I sold.
muranaka1: @Diana2010 $LCI Look for better entry @ 200 ma $41.50.
kapovor: I am looking at $LCI and $NLNK and the charts look really good. What do you think?
muranaka1: $LCI nice long tail doji....bounce off 50 ma ......good buy point
Diana2010: $LCI maybe we will finally get a close at/near the top of the days range instead of at the bottom of the range. #relentless selling long stock
Diana2010: $LCI started a position today with a tight stop just below 46.20.
issues: @Diana2010 Thank you Diana!! $LCI Went with you on $LCI with stop at $45.18 just below 50 day ma.
Diana2010: @issues $LCI, Dan mentioned it recently so I kept it on my radar. Good luck with your position.
an06506n: $LCI opened a starter position on this today. Perking up.
wilson: @an06506n $LCI A good bet at this point. Bouncing off the 50 EMA and great fundamentals. I'm long. Be careful, though. It's been having wide daily swings and needs to hold today's gain.
DragonFly: $LCI - showing some life today
DragonFly: $LCI - set an alert for $45.50 for a buy signal watch
Diana2010: @DragonFly $LCI, I had this and got stopped out. I'm interesting in buying back but wondering how long the US Justice Department investigation of price fixing at $LCI and $IPXL will overhang the stock price. bit.ly/10VjABT
DragonFly: $LCI - movin' up, Stop @ $50.00
DragonFly: $LCI - buy time!
gtrguy: @DragonFly $LCI What's your trigger and your stop? There's a gap below that might want to fill (who knows), in which case stop would either be on penetration of gap or else way down below the gap fill.
DragonFly: @gtrguy $LCI - stop is the 20dma IBD 50 stock - reported and went down waiting to add more on the 5 minute ticker
issues: @DragonFly $LCI received subpoena from CT AG re: pricing of Digoxin. Is there anything to be concerned about?
DragonFly: $LCI - YES it's down to day! I sold calls on my shares at 55 really don't want to get called out.
Visit the Trading Forum to join in the discussion.
| | |
| --- | --- |
| Stock Price | $USD 16.10 |
| Change | 3.21% |
| Volume | 897,545 |
Lannett Company, Inc. develops, manufactures, packages, markets and distributes pharmaceutical products sold under generic chemical names.
Request Video of LCI
Already a member?
Sign in here.
Earnings
August 23rd, 2017 - 2017 Q4 Earnings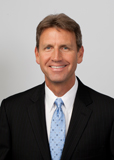 Dan Fitzpatrick
Stock Market Mentor gives you EVERYTHING you need to succeed in the market; all in one place. How easy is that? Dan Fitzpatrick and his elite community of traders share trading ideas, strategies and much more. Dan Fitzpatrick--a world class Technical Analyst, trading coach and regular CNBC contributor--gives you access to all of this with a 14 day FREE membership. Get started TODAY and start trading better TOMORROW with the following premium content:
Nightly video Strategy Sessions with a game plan for tomorrow
Got a stock you want Dan to look at? Just ask.
Patent pending video alerts instantly delivered to you when one of Dan's trading signals is triggered. This is not your typical price alert. This is a short video explaining the action you need to take to make money. No more "Woulda, coulda, shoulda"
Access to over 49,700 stock analysis videos
Access an ever expanding library (49,700) of educational videos that will save you time and make you money
Join a team of friends and traders that have one thing in common; a burning desire to succeed.

Become a Member Today!
Gain immediate access to all our exclusive articles, features, how-to's, discussion group and much more...
Satisfaction Guaranteed!
Your Stock Market Mentor membership comes with a 14 day, no questions asked, 100% money back guarantee!