Level 3 Communications Inc. (NYSE:LVLT)
Bands Volume 200 SMA 50 SMA 20 SMA Videos Alerts Articles Events

phgruver: @champ $CTL $LVLT I hope your analysis is correct. I have a long term position that has been a major disappointment. I should have ditched it long ago, but you know how the "Hope" strategy works. Today I'd be more ruthless ... I think ....
champ: @phgruver $CTL $LVLT ---- Going into Day 3 now....Stock timing is everything..its risk management and thats really what its all about. All stocks have risk but I feel positive about this stock at this level... but I'm in near the low. LOL
champ: @phgruver $CTL ---- Remember that the merger/buyout with $LVLT and that = 2 companies now, going forward and I'm guessing that $CTL alone, should have the $$$$, just from cash-flow, that would handle the dividend... because depreciation is taken out ...
bigbartabs: @champ $CTL $LVLT ... there must be some inside trading going on with CTL.. A couple weeks ago Dr. J said there was huge call buying going on during the CNBC Half Time Report.
champ: @bigbartabs $CTL $LVLT --- Hard to say but the insiders by law have to report but employee or investors in the sector are buying....but the stock is green but flat today...thats some what of a surprise.
champ: $CTL @ $17.70 --- News about the merger with $LVLT.... is that it will be approved soon by the FCC...I'm back in because entry is right above the the ATL..#Low....this stock should have a nice bounce, upon approval and I'm in with full size.
champ: $CTL ...Now their is more news from $CTL, briefing.com and Schwab that the $24b merger, has been approved by the FCC. Also $CTL, has now announced earnings will be released after the close on 11/8 and they will discuss on the earnings release and also on the related conference call, earnings on both $CTL and $LVLT, results for the 3rd Qtr.
champ: @jan2138 $CTL ---- With that merger/acquisition with Level 3 ($LVLT), they must of had higher expenses but maybe you backed those out. However, going forward it seems like a low dividend for them, when $LVLT is on board. I'm reading that approval and completion target date is 9/30 and the news is that federal and international approval is anticipate and their are only a few States left in the U.S...that still needs approval and then this stock should have a nice #Bounce. $LVLT earnings have been so, so... but not bad with only 2 small misses in 3 years and they have never lost money and earnings appear to be growing. Just saying but I have not spent a lot of time on research, at this point.
jan2138: @champ $CTL $LVLT #Bounce At this point, no telling how long it will take for the various positives of the merger to start kicking in. Initially, including $LVLT in their results may end up having a negative effect on the combine companies' results. That is why I would not load up the boat just yet.
champ: @jan2138 $CTL $LVLT #BounceTrade --- Yes, I agree but on the close of this merger, my guess is the stock, is going to bounce. The stock is now bouncing off of a #20 year low and it could be mostly because of this acquisition and we know from history ...
jan2138: @champ $CTL $LVLT #BounceTrade #20 #Way I understand completely. You are correct, I am not a trader. When I jump in, it will be for the long haul looking for income and eventually, a capital gain.
zimzala: @champ $CTL #Institutional May it be from that New Jersey approved $CTL pending acquisition of $LVLT?
Bridget: $LVLT pullback to the 50dMA today
vfr777: $LVLT Earnings are tonight. Selling here for a profit.
vfr777: $LVLT has reached previous high of Feb. and looks like it might keep going.
champ: @Wolf $CTL@ $24.60 -- I doubled my position size. It's still bouncing off of that double bottom low that was on 3/28 @ $22.32...that...is... now the bottom. The News on 3/16 was...both cos shareholders have approved all proposals related to their me ...
Wolf: @champ $CTL $LVLT I hope you are right, but I think that may be priced in. I am waiting until after earnings to add any more. Earnings are projected @.55/share and their earnings have declined every quarter this year. STO 4.21 25 covered calls on 2/3 of my position. Will buy back if it pulls back to the 50DMA which I am thinking it will.
champ: @Wolf $CTL $LVLT Yes, you never know but I have a safety stop on 1/2..and I'm very positive on the stock and if it keeps climbing...I will keep building. I'm expecting zig-zags....but if you look at a 1 month/daily chart and look at the $DJI,$SPY and then look at $CTL...it's outperforming the market and I expect that to continue...in the short term....I'm guessing.
phgruver: @champ $CTL $LVLT $DJI $SPY $CLT On a 10-year chart, it's still in a down trend, but on a 20-year chart it's just at the bottom of a channel. I don't know if that time frame is valid, though, as it encompasses several changes of CEO and some major technology changes. I'm cautiously long.
vfr777: $LVLT moving above previous resistance with a double bottom, bounced off 50sma, decent volume . Buying here.
champ: $CTL @ @ $24 in the AH's down $0.43 ....Out.... the remainder of my position ....taking profits....sold the main part going into earnings....will add back when the time is right....maybe at a lower price.... no real reason to hold now...for me. $LVLT beat by $0.25 but missed a little on rev....and the stock is flat in the AH's.
Bridget: Notes: Pharmaceuticals were showing promise today: $ABBV $SGYP $INSY $GWPH $GILD $AKRX $ABT Steel/Copper also seeing a surge: $FCX $X $MT $AKS $STLD Stocks on the move: $ANET - solid breakout on high volume $NRF - continues on volume $LVLT - watch for a pullback tomorrow $ABC - downtrend is certainly broken $PYPL - working, now holding above the 50MA $WTW - After seeing about 2 weeks of higher volume, this is now breaking higher. New years resolution surge $RRR - #ipo new all time high, coming out of consolidation $SCHW - this bank stock is pushing higher, ER on 1/18. no news I could find $F - two big days of movement, all auto stocks up today on sales report
issues: @Bridget $ABBV $SGYP $INSY $GWPH $GILD $AKRX $ABT $FCX $X $MT $AKS $STLD $ANET $NRF $LVLT $ABC $PYPL $WTW $RRR $SCHW $F #ipo Thanks Bridget. Added to ABBV and XME.
cmac: $LVLT breaking out to new 5 yr high on some huge volume. no position, but watching for entry
Gary: ...
6. $LVLT – breakout from squeeze
7. $COR – working.
Biotech:
8. $IBB – Still in base-building process
9. $BIIB – Squeezing along the 200-day MA
10. $CELG – earnings 1/26
11. $MYL – coming off double bottom. Stil ...
Gary: @Gary $IRDM $SPX $DJI $DIS $MDY $IWM $DJT $USO $DJUSRR $COMPQX $DJUSBK $NFLX $NVDA $Z $TSLA $CTL $LVLT $COR $IBB $BIIB $CELG $MYL $VRX $AGN $TEVA $ENDP $NRF $NSAM $CLNY $CETX $MBLY $AZPN #NOTES I'm getting videos ready now. They should be out in just a bit :)
Wolf: @champ $CTL $LVLT #1 #2 Watching the 20DMA to add. If it pulls back, will close 12/16 25 puts for 30% profit.
champ: @Wolf $CTL $LVLT - On $CTL @ $24.50.....did you see where they had 2 new buys by insiders in the last few day #1 was a director that bought 51k @ $23.40 6 days ago and #2 the chief Tech officer bought 14,800 @ $24....on that news that the chief made ...
Wolf: @champ $CTL $LVLT #1 #2 Good news. I did my once a year and sold at the top. I bought back 1/2 @24.89 and sold equal 11/18 25 calls and 12/16 25 puts. Looks like I may make a profit on both. Just added and closed my covered for 77% profit. Thanks for the head up.
champ: @Wolf $CTL $LVLT #1 #2 - On $CTL...YW... but lets keep an eye out....4 is better than 2 ....and if you see anything....please post. LOL
champ: @puttz $CTL - You know more than I do but I can't figure out whats going on with $LVLT @ $54.50...the buy out price is $66.50 and the stock is dropping today....must not going to happen for awhile ...I'm guessing ....do you know whats going on...? I have not check these out...NP on either but watching.....for new entry on $CTL.
Forexpro: @champ $CTL $LVLT Hi, Champ, This is all that I've seen this morning: 10:53 ET - CenturyLink's (CTL) roughly $25B cash-and-stock purchase of rival Level 3 (LVLT) promises to cut expenses in the short term, but bears still doubt the telephone carrier's long-term future. Jefferies says "the deal represents a near-term solution to avoiding a dividend cut, but fails to address longer-term structural issues" dogging CTL, which include stiff competition and a very price-sensitive customer base. LVLT's past losses might ease the combined company's tax burden, yet the bank still calculates a dividend payout near 80%, a level it considers "unsustainable" in the long run. Jefferies keeps a sell rating on CTL and drops its price target to $20 from $24. CTL slips 4.8% at $25.32, adding to Monday's 13% drop. (WSJ) All the best!
puttz: @Forexpro $CTL $LVLT Thank you for the response. Luckily it's not a huge position but still stings a little.
champ: @Forexpro $CTL $LVLT - Thanks, good to know. I didn't see that news about a price target of $20....Take Care!
Wolf: @champ $CTL $LVLT Restarted my position @24.30. Tight stop @ 23.88. Looking for a bounce.
Wolf: @champ $CTL $LVLT Thinking about restarting my position, but I keep remembering the falling knife warning.
champ: @Wolf $CTL $LVLT - Hard to say....before earnings....I have NP at this point.....I'm just going to watch for now.
Chucky: @DAN $GE $BHI $LLL $CTL Hi Dan, Just to correct just in case SMM members might want to become arbitragers. symbol. $CTL is buying $LVLT for 26.5 cash and 1.4286 stock. Side note; You mention cash is a position over the weekend.. Better to be luck than smart sometimes. With this buyout( which I just sold my $LVLT shares taking my profit and moving on) my portfolio is at its 30 year high (60%) cash as I haven't replaced them with stock yet. Been on a nice long respite from market activity researching and learning. Thanks for keeping us out of trouble.
ROSEY: @Dan, @Chucky $GE $BHI $LLL $CTL $LVLT I second that comment "Thanks for keeping us out of trouble @Dan".
DAN: @Chucky $GE $BHI $LLL $CTL $LVLT Really nice to hear that, Chucky. Great job! Being largely in cash is a good position to be in.
janner0814: #EOM Has #ANYONE noticed the #PCR spiked from 0.84 (Thursday 10/27/16) to 1.11? .... this is what happens when there is so much friggin' #NOISE on the queue***..... are these #NOISEMAKERS even making trades? Or just trying to be #NOTICED? *** #NOISE = #FEAR = #LACKofFOCUS = #CHATTER http://tinyurl.com/lackOFfocus20161028 http://tinyurl.com/putcallratio Link to graphic: http://tinyurl.com/pcr2016102spike Getting back to the jump in the #PCR: So what about that? #QUESTIONSareETERNAL THAT #FATTENS up the option premium.... in the coming week be ready for #RISKDEFINED #BUPS. Stalking: $LVLT $EMN $MDLZ
janner0814: DANG! :-( My "low ball #OCO bids" on $LVLT never fired 😣..... as my buddy @Aragorn's says: #NEXTBUS! 😩
champ: @Wolf $CTL - I'm still holding 1/2 ....$LVLT is moving again today...this is the one that they will be merging with (M&A) ...if it happens....$CTL has a larger $$ market Cap but it is lagging.
champ: $CTL @ $30.73 up 8.7% - Bouncing on M&A news with $LVLT @$50.60 up 7.8% ....I'm swing long in $CTL and it should climb even more. X-Date is on 11/20 but unconfirmed and they pay $0.54 7.65%....Earnings is on 11/2/AH
champ: @TunaHelper $CTL - This was report by the WSJ .....also on Schwab and they said that they are in Advanced merger talks....so I don't think that this is a Rumor ...this is the real deal.....but as always the talks could fall thru. Lately all these talks about M&A have been going thru ...with the deal...we will have to wait and see how it plays out. Volume with $CTL is already 7 x avg and on $LVLT it's about 8 x's avg.....this is Institutional volume.
TunaHelper: @champ $CTL $LVLT Yep, I think you are right @champ.
Aragorn: $LVLT nice reversal off lows. Missed it
rookie_status: $LVLT setting up for an @Aragorn inside day.
1winkie:
$BLK, $BMY, $LVLT, $NVDA, $MON, $FOXA - Top Analyst Upgrades and Downgrades

Stocks were indicated to open marginally higher on Monday, even after hitting new highs last week. Investors are still looking for ways to make money, and they have proven ...
mopick: @1winkie $BLK $BMY $LVLT $NVDA $MON $FOXA $BMY, well I guess I was wrong on $BMY. Thought at least some kind of bounce. Anyone still long is this one?
Bridget: $LVLT new all time high on volume
SierraJW: Just a "$" addition to some posts, and investigating possibilities, short and medium term, Not many positions in equities at this point. Scanning using FINVIZ maps and controls at FULL, ETF's and SP-500, for this week, so far, FWIW (http://finviz.com/map.ashx?t=sec_all&st=w1) and (http://finviz.com/screener.ashx?v=111&s=ta_mostvolatile&f=an_recom_strongbuy) Upcoming Earnings (Per @Dan) $BABA $FIT $TSLA $GPRO $PCLN $HAL $CVS $WFM $JCP $DF $LL $WWAV $SODA $M $WEN $KSS $RL $VSTO Investigating: $AMZN $APA $ASPS $BMY $CEMP $COG $COR $CVLT $DATA $DIS $DPLO $DSX $EAT $FRSH $FTI $IP $LL $LOW $LVLT $NOC $MITK $NVDA $R $RAX $RDUS $SLCA $SU $SVXY $TREX $TROV $TSCO $ULTI $V $WHR $XIV $XONE Trending: $BAS $BHI $DKS $FIT $GNW $HAL $MAS $OIH $PPA $SVXY $VGR Moving: $LPX $RRC $FCX $FIX @Dan $STMP Comments welcome! Jim
DAN: @SierraJW $BABA $FIT $TSLA $GPRO $PCLN $HAL $CVS $WFM $JCP $DF $LL $WWAV $SODA $M $WEN $KSS $RL $VSTO $AMZN $APA $ASPS $BMY $CEMP $COG $COR $CVLT $DATA $DIS $DPLO $DSX $EAT $FRSH $FTI $IP $LOW $LVLT $NOC $MITK $NVDA $R $RAX $RDUS $SLCA $SU $SVXY $TREX $TROV $TSCO $ULTI $V $WHR $XIV $XONE $BAS $BHI $DKS $GNW $MAS $OIH $PPA $VGR $LPX $RRC $FCX $FIX $STMP Jim, have you considered refining that search with volume parameters...and maybe price parameters (if you want to avoid stocks that are just a buck or two in price)?
Kid2old: @Aragorn $AAL $ADBE $ADRO $ALK $ALNY $AMZN $APA $ASPS $ATI $ATVI $BIB $BIDU $BMY $CA $CAKE $CANF $CBRL $CBS $CEMP $CENX $CMG $COG $COR $CORE $COST $CRM $CSX $CTL $CTRP $CTSH $CVLT $DATA $DIS $DPLO $DRI $DSX $EAT $EBAY $EQIX $EXPE $FBIO $FDX $FOLD $FRSH $FTI $GOOG $GOOGL $GWW $HERO $HLF $IBB $ILMN $INSY $IP $ITB $JBHT $JUNO $KMI $LAKE $LJPC $LL $LNKD $LOCO $LOW $LVLT $LVS $MLNX $MSFT $MXL $MYGN $NDAQ $NDLS $NOC $NTES $NVDA $ONVO $ORCL $PM $QLD $QQQ $R $RAX $RDUS $RENN $RH $RL $RMBS $RWLK $SAVE $SDRL $SGY $SINA $SLCA $SU $SVXY $SWHC $SWN $SYNA $TASR $TDW $TQQQ $TREX $TROV $TSCO $TSLA $UA $ULTI $UTX $UVXY $V $VA $VISN $VIXY $VRX $VXX $WHR $WY $XHB $XIV $XLK $XLY $XOMA $XONE
Aragorn: Daily Hammers and up - from my list of stocks 88 hammers triggered to the upside some notable that once triggered gave more - $RH $ADRO - $lLGF $SYNA $MTSI $TSN $DDS $wdc $LVLT $JWN $LUV and the list keeps going
Bridget: $LVLT doing what I expected it to do today
Bridget: $LVLT is looking to be entering phase 3 of its breakout.
issues: @Bridget $LVLT Thanks but the chart sure doesn't look like a textbook phase 3 but if you have a good imagination, well ok then!~
Bridget: @issues $LVLT The break out was on 12/1, then it pulled back the center of the bollinger bands and is now back above the upper bollinger band. I'm not sure when else you want to see.
Bridget: $LVLT volatility squeeze breakout, same with $TXN
msb: $LVLT - another short idea. This time I attached the weekly chart. Potentially it is at the top of a right shoulder for a head and shoulders top. Notice the deterioration of the MACD over the last year. Currently short.
Chucky: $LVLT nice 8% move today on earnings. First Target 55-57.
issues: @Chucky $LVLT Sure looks like a top. This one I would put in a stop at, say $48.88
Chucky: @issues $LVLT Hi Issues. Thanks fro your thoughts. Short term, just broke above 200EMA at 48.83, as long as it holds the 8SMA at 48.51 on daily on pullback it still looks good. I have a long term position from way back. I held through downdraft and will keep in portfolio as I believe in their business.
Chucky: $LVLT -Continues to be Long term holding. Looks like 47 was capitulation low yesterday. On weekly chart it recaptured 50SMA.
Drsatx: @Aragorn $LVLT Not sure how this would fit your trading model (which I intend to study). In a fairly steady uptrend for the last couple of years (weekly chart). Thanks for all your contributions; I'm usually not around during the trading day.
SierraJW: @Drsatx $LVLT - Good Trading range and consolidation. During May, if you bought at 55.30 and sold at 56.40, on limit trades, in an IRA, you would have had a 4.8% gain month to date- Note, IRA trading has some limitations, but there are no tax consequences, so the only expense is the cost of the trade (If it works, of course :-D)... I may try that, as I have a smart phone, and can get schwab alerts on it as well as trade executions in real time, from their mobile app, or my IRA account, not sure which, or I can set up programed limit order trades... Just an idea to pursue...FWIW Jim
Chucky: $LVLT nice pop on Barron's article. Revenues and Earnings are rising. Above 57 then it could get to 61.
pcotton: #scanresults - upper right corner with pullback to daily 20,50 or LBB: $AET $CAH $DRI $HNT $IBKR $JBLU $KR $LVLT $MNK $Q $TM $ULTA $UNH $VAR
Chucky: $LVLT as we are experience rain here in Coronado. time to go thru my portfolio today. This has been a very patient and long term turn around holding from the reverse split days. Yeah, I was exclusively a penalty box guy which is why I joined SMM. SMM is AA therapy for my psyche. Looks like this is consolidating nicely for another pop on daily chart. Might take a stab in my trading account. Waiting for 50 dma to catch up a bit more.
Jadee: $LVLT put in a bid for March 55 calls @ .90
moneyHoHo: $LVLT
chucklk: $lvlt How many times does lvlt have to dance with 50 before ot powers through?
chucklk: $LVLT pushing up against resistance again $50 or so.
RON: Stocks above the 200MA with Accumulation out of 1,000 stocks and ETFs A very simple stock up trend of a few MA's in harmony model with accumulation - sorted by relationship to the 50MA, a @Tricia favorite $CENX furthest away by 45%. CENX CSIQ AEO ARWR AMBA RKUS ANAC STLD AMX NEO AMGN KMP BG SAVE THC CTL STRZA DECK GIII DJUSST ISRG CAR HRL WMC MENT WYN NRF MSFT ENTA LEG KMI LVLT WY CTAS LTC BBRY NMFC IGF APC IGT TGTX $CENX $CSIQ $AEO $ARWR $AMBA $RKUS $ANAC $STLD $AMX $NEO $AMGN $KMP $BG $SAVE $THC $CTL $STRZA $DECK $GIII $DJUSST $ISRG $CAR $HRL $WMC $MENT $WYN $NRF $MSFT $ENTA $LEG $KMI $LVLT $WY $CTAS $LTC $BBRY $NMFC $IGF $APC $IGT $TGTX If using these as potential tradable watch list, apply all of @DANS teaching methods.
captron: $LVLT - A boring stock that is showing some interest today. Starting a position. IBD shows it is being bought by institutions. Earnings are 7/29.
moneyHoHo: @captron $LVLT - I was just looking at this earlier today. Long term it could move a lot. I like it.
Forexpro: @captron, $LVLT Hi, Captron, Here's hoping that you're doing well. I haven't looked at this before, so far as I can recall, but it doesn't look that boring to me; volume appears to be picking up as it goes higher; Chaikin Money Flow is turning up, and so is implied volatility. This looks like a possible candidate for a short put strategy, for a covered combo, or for a bull put spread: [IMG]http://i1293.photobucket.com/albums/b583/Forexpro1/LVLTDaily160714.png[/IMG] Earnings are before the bell on Jul 29, according to ToS. Short interest has, not surprisingly, diminished; the NASDAQ site reports 7 days to cover as of Jun 13, 3.5 days to cover as of Jun 30. I'm guessing that it has continued to go lower. :) Thanks for the heads-up, and best of luck with it.
chuckd: $SPWR, $FANG, $LVLT,$Z,$HPQ,$GTAT all at or near intraday highs.
Chucky: $LVLT wow blowout qtr. raised guidance and free cash flow positive. Looking to see how it handles this 40 level.
ogas: $LVLT - looks to be breaking out of a volatility #squeeze.
DragonFly: $LVLT - that be me. I sold so I could buy some AI. All good in the hood.
DragonFly: $LVLT - starting to move - long
DragonFly: $LVLT - looking at he weekly chart - it has been forming a cup since middle of 2011. Thats quit a cup! Where does it go from here.
michaelH: $LVLT @Dragonfly this looks like a low risk trade #RHRN w/ a stop at 35.90?
Tim S: Notable earnings before Wednesday's open $ADP, $AGN, $ARW, $CCE, $CKSW, $COCO, $CTSH, $CVG, $EL, $EXTR, $GRA, $GWPH, $HPY, $HUM, $IACI, $LAZ, $LII, $LVLT, $MDC, $MMP, $MRK, $MTH, $NDAQ, $NICE, $NS, $RDN, $RL, $STE, $TSRA, TWX
Chucky: $LVLT - Breakout today on heavier than avg. volume. It looks like 31.15 will now become support. Looking for some more follow through even if it's a little above the 50DMA then I would like. Currently own a 50% position and would look to buy a @Dan phase 2 pullback retest.
Tim S: Notable earnings before Wednesday's open $ACCO, $ADP, $AEGR, $AMT, $AUDC, $AUO, $BAH, $BWA, $CEVA, $CFR, $CMCSA, $DBD, $EGN, $EXC, $GAS, $GLW, $GM, $GPK, $GRMN, $H, $HEP, $HES, $HPY, $INGR, $JNY, $KCG, $LGND, $LPLA, $LVLT, $MCGC, $MDXG, $MSM, $NICE, $NOR, $NVMI, $PCG, $PEG, $PES, $PSX, $PX, $S, $SAVE, $SEE, $SO, $SODA, $SPW, $TASR, $TEL, $TFX, $WEC, WLT
grcjr: $LLL - my mistake $LLL is L3 Communications Holdings. The group in Broomfield is $LVLT - Level 3 Communications. $LVLT has had problems over many years now with several layoffs along the way.
SeaKingA: $LVLT - 59 minute? Plummeting on earnings. EDIT: Bounced off Fib 50% line. No position.
hooked1: $LVLT - Happy New Year everyone! Anyone else enjoying the ride in LVLT? It broke out of a long term triangle just before the holidays, pulled back a bit on declining vol, and is really following through. I managed to pick it up just after Thanksgiving, and it's turning into a longer term trade than I expected. However, I can't find anything positive about the stock! Apparently, they are saddled with debt and they are presenting at the 2013 Citi Global Internet, Media and Telecommunications Conference in Las Vegas on Tuesday, Jan 8. Anyone else know anything about LVLT?
hooked1: $LVLT - Things that make you go hummm. Thought I was going to hit the eject button today, but now it looks like there's still buyers, maybe that's no sellers... Edited on Dec 19, 2012 14:14 Edited on Dec 19, 2012 14:14
Tricia: EARNINGS: Notable earnings before Wednesday's open: $AEP, $ALXN, $ATI, $BA, $BMY, $CP, $DAL, $DPS, $DTE, $EAT, $ECA, $ELN, $EMC, $GD, $GLW, $HCBK, $IACI, $KMB, $LCC, $LL, $LLY, $LMT, LO, $LVLT, $MSI, $NDAQ, $NEE, $NOC, NYB, $OC, $PVR, $PX, $RCI, $REGN, $RES, $SAP, $T, $TMO, $TROW, $WYN Notable earnings after Wednesday's close: $AB, ACOM, $AEM, $AKAM, $AMP, $CCI, $CDNS, $CLF, $CMO, $CROX, $CTXS, $EGHT, $ENTR, $EQR, $FFIV, $FIO, $IDCC, $INFN, $KBR, $LOGI, $LSI, $OI, $ORLY, $RRC, $RYL, $SGMO, $SIMO, $SPN, $SRCL, $SYMC, $SYNC, $TAL, $TER, $TEX, $TLAB, $TQNT, $TRN, $TSCO, $TWI, $WLL, $WYNN, $XNPT, ZNGA
snmtraders: $LVLT - Here's a nice short candidate. Lots of debt, and in the business of selling a commodity. 50dma support turned to resistance in May, and now looks like the 20dma might be the new resistance. The thing preventing me from #shorting is that this would be a big revenge trade for me. I bot back in 2007 on #Cramer's hype, and lost boatloads of money on this before I learned the SMM methods of managing risk. Revenge trading doesn't usually work for me -- too emotionally attached, but just might take a crack on this one with appropriate stop loss buy orders.
Tricia: EArnings Before the bell: $ALXN, $AOL, $ARMH, $ATI, $BA, $BMY, $CAT, $CBE, $COP, $CP, $CVE, $DAL, $DLR, $DRH, $ECA, $ELN, $F, $GD, $GLW, $HCBK, $HES, $JBLU, $LCC, $LLY, LO, $LVLT, $MSI, $MT, $NDAQ, $NLSN, $NOC, NYB, $OCR, $PDS, $PEP, $PX, $REGN, $ROK, $SO, $SWI, $TEL, $TMO, $TROW, $UMC, $USG, $WLP, $WYN EArnings after the bell $AEM, $AKAM, $AMP, $AVB, $BCR, $CCI, $CDNS, $CLF, $CMO, $CROX, $CTXS, $CYH, $DRE, $EQR, $FLEX, $FTNT, $ISIL, $KBR, $LRCX, $LSI, $LVS, $OI, $OII, $ORLY, $STR, $SUSQ, $SYMC, $TER, $TEX, $TSCO, $TSLA, $V, $VAR, $WDC, $WFM, $WLL, $ZNGA Good luck everyone and have a Grand day!
Tricia: Earnings Before the Bell: $AEE, $ACM, $AMT, $ANR,ANSS, $APA, $ARG, $BBG, $BCE, $BEAM, $CAH, CHSI, $CI, $CNP, $CVC,CXW, $DNR, EP, $EPB, $ESV, $GM, $GOLD, $H, $HAIN, $HCA, $HNT, $IDA, $IT, $LAMR, $LEA, $LPS, $LVLT,LXP,$MD, $MDC, $MFA, $MFC, $MGM, NGLS,NRG,$NRGY, $NU,OGE, PGN, $PNW,PWR, $PXP, $RGLD,SBH, $SCG, $SEE, SLE, $SNI, $SPR, $SRE, $SXCI, $TDC, $TIE, $TRMB, $UPL, $VIAB, $VRX, $WPX, $WNR, $WTR, $XEC, $XYL Earnings after the Bell:AIG, $AIV, $CF, $CFN,CNQ, $CUBE, $DLB,ED, $EGO, $ERIE,FLR, $FSLR, GPRO,HME,$INVN, KFT, $KOG, $LNKD,MAA,$MCHP, $MHK, $MTD,MTW, $PDM,PSA, $QLGC, $ROVI, $SD, $SWN, $TRMB, $WYNN,YOKU
ndkone: Trading volatility: Here is a stock-list which I am looking to trade their volatility around earnings. REPORT TICKER IMPLIED $AVG POST- $DATE TIME SYM COMPANY 1-DAY MOVE% ERNS MOVE% RATIO ======================================================================== 05/02 Aft-mkt $ONXX ONYX PHARM 9.41 2.38 3.94 05/02 Aft-mkt $WLT WALTER ENERGY 6.03 5.53 1.09 05/02 Aft-mkt $GMCR GREEN MOUNTAIN 17.14 17.78 0.96 05/02 Aft-mkt APKT ACME PACKET INC 9.80 13.15 0.74 05/02 Aft-mkt $WTW WEIGHT WATCHERS 7.98 12.20 0.65 05/03 Aft-mkt $ZAGG $ZAGG INC 12.86 6.60 1.95 05/03 Aft-mkt FSLR* FIRST SOLAR INC 13.41 8.23 1.63 05/03 $LVLT LEVEL 3 $COMM INC 9.46 6.14 1.54 05/03 Aft-mkt $MTW MANITOWOC CO 8.61 9.80 0.88 05/04 $MNST MONSTER BEVERAGE 7.39 6.28 1.18 05/04 EL* ESTEE LAUDER 6.29 7.43 0.85 Out of these, I only have 5/19 $GMCR short puts for $37, $38, $39
futurepants: $LVLT - Worth a look here. Big volume coming in. High tight consolidation, so definitely folks interested.
auto: $LVLT good gain today :) best
gold2stocks: ...
$LVLT
Level 3 Communications upgraded at BofA/Merrill
$LVLT was upgraded to Buy, Bank of America/Merrill Lynch said. Risk/reward is attractive at current levels. $37.50 price target.

PGN
Progress Energy rated new Hold at Dahlman
PGN was init ...
Visit the Trading Forum to join in the discussion.
| | |
| --- | --- |
| Stock Price | $USD 0.00 |
| Change | 0.00% |
| Volume | 0 |
Level 3 Communications, Inc. is a facilities based provider of a broad range of integrated communications services.
Request Video of LVLT
Already a member?
Sign in here.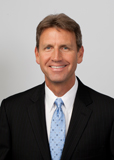 Dan Fitzpatrick
Stock Market Mentor gives you EVERYTHING you need to succeed in the market; all in one place. How easy is that? Dan Fitzpatrick and his elite community of traders share trading ideas, strategies and much more. Dan Fitzpatrick--a world class Technical Analyst, trading coach and regular CNBC contributor--gives you access to all of this with a 14 day FREE membership. Get started TODAY and start trading better TOMORROW with the following premium content:
Nightly video Strategy Sessions with a game plan for tomorrow
Got a stock you want Dan to look at? Just ask.
Patent pending video alerts instantly delivered to you when one of Dan's trading signals is triggered. This is not your typical price alert. This is a short video explaining the action you need to take to make money. No more "Woulda, coulda, shoulda"
Access to over 55,800 stock analysis videos
Access an ever expanding library (55,800) of educational videos that will save you time and make you money
Join a team of friends and traders that have one thing in common; a burning desire to succeed.

Become a Member Today!
Gain immediate access to all our exclusive articles, features, how-to's, discussion group and much more...
Satisfaction Guaranteed!
Your Stock Market Mentor membership comes with a 14 day, no questions asked, 100% money back guarantee!