Luxoft Holding Inc. Class A (NYSE:LXFT)
Bands Volume 200 SMA 50 SMA 20 SMA Videos Alerts Articles Events

DrScience: ...
$IRMD, $ITCI, $LOXO, $LXFT, $MANH, $NBIX,
$NDRM, $NHTC, $NTES, $NVRO, $OLED, $OME,
$OPHT, $PFNX, $PRTA, $PTLA, $QUNR, $RARE,
$RGR, $RNG, $RVNC, $SKX, $STMP, $TREE, $TYL, $W

pcotton: #IPOs - These are working and worth a look. $BRSS $CONE $HUBS $INCR $JRVR $LXFT $NSA $PRAH $PRTA $PYPL $Q $QTS $SAGE $SEDG
Aragorn: @pcotton $BRSS $CONE $HUBS $INCR $JRVR $LXFT $NSA $PRAH $PRTA $PYPL $Q $QTS $SAGE $SEDG #IPOs Thanks Paul Have a good Holiday
pcotton: #IPOs update - Some I've mentioned, esp the healthcare ones have done poorly during the correction. I use stops to prevent big losses, and don't take big positions. Because they are IPOs, I regard some as having large growth potential, so I keep tabs to buy back if indicated. Some that have fared pretty well or are recovering and look promising (including some healthcare) are below. The weekly charts are more important, fyi. $BRSS, $CHRS, $ITCI, $PTLA, $CONE, $QTS, $GLOB, $AAOI , $FCB, $FLTX, $IRMD, $JRVR, $LGIH, $LXFT, $MPG, $MRKT, $NSA, $SABR, $STRP,
janner0814: thanks! ***********reference note******************************************* @ginny: (8:20 AM 8/13/15) "Early premarket gappers Gapping up: $PLNR 29.5%, $BBIO 22.2%, $PGN 21%, $OPXA 15%, $GBSN 14.6%, $SEDG 11.6%, $RNDY 9.1%, $ABGB 7.4%, $CLCD 6.5%, $COTY 6.2%, $SVT 6.1%, $BGG 5.1%, $NWSA 4.8%, $SUNE 4.5%, $SVA 4.5%, $KINS 4.3%, $JD 4.1%, $GWPH 3.9%, $CSCO 3.7%, $CSCO 3.7%, $DARA 3.7%, $BDSI 3.3%, $TDOC 2.9%, $GPRO 2.5%, $LXFT 2.5%, $FGEN 2.4%, $CMCM 2.4%, $WLL 1.6%, $TSLA 1.5%, $FIT 1.5%, $PYPL 1.5%, $PRGO 1.4%, $CPG 1.4%, $CCL 1.3%, $RAD 1.3%, $NFLX 1.2%, $MN 1.1%, $MSFT 1.1%, $HTZ 1.1%, $AA 1.1% Gapping down: $BGMD -35.8%, CPA -9.9%, $SZMK -8.8%, $AEG -7.3%, $KSS -7.3%, $AEG -7.3%, $XNET -6.8%, $HMY -6%, $IOT -6%, $GFI -5.9%, $CERE -5.8%, $AQXP -5.7%, $AU -5.2%, $KERX -4.8%, $SHAK -4.6%, $MXPT -4.5%, $CDE -4.3%, $NRX -2.9%, $LDRH -2.7%, $FANG -2.7%, $FANG -2.7%, $ABX -2.5%, $GDX -2.4%, $GOLD -2.4%, $NTES -2.3%, $CDW -2.1%, $PAAS -1.9%, $PAH -1.9%, $SLW -1.8%, $AEM -1.7%, $SDRL -1.6%, $TOT -1.5%, $POST -1.3%, $AYA -1.3%, $OKS -1.2%, $SLV -1.2%, $RIO -0.9%, $MT -0.9%, $BHP -0.8%, $GLD -0.7%"
judysteiner: $LXFT
BocaRick: @judysteiner $LXFT #IBD likes this stock with a 55.61 buy point.same industry as $MBLY but with contracts with European car makers. very low volumn........NP
highroller: $LXFT-Cheerleading this BEP forming on this confounding dagnabbiting stock.
highroller: $LXFT-Can't keep a good stock down.
kfondue: DNLG I nibbled on this today, $EIGI I lightened up today Here is a list i put together a couple weeks back, I got rid of some that didn't look good, had too low of volume Some are long in the tooth, list needs some pruning $AVH $BRX $BURL $CHGG $COMM $CRTO $CUDA $DLNG $EIGI $EMES $ESNT $FUEL $HMHC $INSY $JGW $LXFT $NSTG $PAGP $PBPB $PEGI $PTLA $QIWI $QUNR $SCAI $SFM $STAY $STCK $TCS $TNDM $TWTR $VEEV WUBA
ginny: ...
Luxoft Holding Inc. $LXFT 23% $20.90 $17.00 26-Jun-13
ChannelAdvisor Corp. $ECOM 15% $16.03 $14.00 22-May-13
$CDW Corp. $CDW 12% $19.08 $17.00 26-Jun-13
Constellium NV CSTM 8% $16.18 $15.00 22-May-13
$HD Supply Holdings Inc. $HDS 8% $19.38 $ ...
Visit the Trading Forum to join in the discussion.
| | |
| --- | --- |
| Stock Price | $USD 38.30 |
| Change | -1.29% |
| Volume | 77,610 |
Luxoft Holding Inc provides software development services and IT solutions to its multinational clients. Its product line encompasses Horizon, Twister and iLUX.
Request Video of LXFT
Already a member?
Sign in here.
Earnings
August 9th, 2018 - 2019 Q1 Earnings
August 15th, 2018 - 2019 Q1 Earnings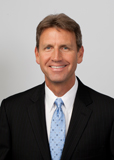 Dan Fitzpatrick
Stock Market Mentor gives you EVERYTHING you need to succeed in the market; all in one place. How easy is that? Dan Fitzpatrick and his elite community of traders share trading ideas, strategies and much more. Dan Fitzpatrick--a world class Technical Analyst, trading coach and regular CNBC contributor--gives you access to all of this with a 14 day FREE membership. Get started TODAY and start trading better TOMORROW with the following premium content:
Nightly video Strategy Sessions with a game plan for tomorrow
Got a stock you want Dan to look at? Just ask.
Patent pending video alerts instantly delivered to you when one of Dan's trading signals is triggered. This is not your typical price alert. This is a short video explaining the action you need to take to make money. No more "Woulda, coulda, shoulda"
Access to over 56,600 stock analysis videos
Access an ever expanding library (56,600) of educational videos that will save you time and make you money
Join a team of friends and traders that have one thing in common; a burning desire to succeed.

Become a Member Today!
Gain immediate access to all our exclusive articles, features, how-to's, discussion group and much more...
Satisfaction Guaranteed!
Your Stock Market Mentor membership comes with a 14 day, no questions asked, 100% money back guarantee!