NetEase Inc. (NASDAQ:NTES)
Bands Volume 200 SMA 50 SMA 20 SMA Videos Alerts Articles Events

genki: $NTES @Dan Hi Dan, you said during Q&A that $NTES was a buy here. I noticed a small divergence in ultimate oscillator. How likely it falls to 200ma, even though 150ma has been support in a few occasions.
DAN: @genki $NTES Thanks for asking that question, genki. As I look at it, I'd actually suggest waiting until it tests $250 (and the 200-day moving average). Earnings are due in about 20 days. Plenty of trading between now and then.
genki: @DAN $NTES Thanks!
cmac: Ahh, weakness....shorting $NTES
audrina0904: @cmac $NTES Interesting...I was thinking of going the opposite direction. Gap looks to be holding and it is regaining the 50dma. Looks like orderly consolidation to me?
cmac: @audrina0904 $NTES Your guess is as good as mine, but I'm playing the odds that yesterday's break of $282-280 support level was critical - and on high volume. I think the stock needs to fill that $260 gap. Stop just above 20sma
Bridget: $COOL wow, this is still going. Gaming software, in the same space as $ATVI and $NTES
mradams0621: @Bridget $COOL $ATVI $NTES $COOL , according to Schwab is Med. Teck industry, not gaming. Was the leader this morning on "Daily High Count" study, which I would love to know more about. Seems to work well for finding the fast movers but I want to know more about how it's calculated. What are you using to find the "movers"??
cmac: $NTES has quietly consolidated since earnings. The 50sma has caught up to add to support at $280. Low risk entry right here imho.
DrScience: @LigeR $ATVI Looks like 49.70 ATH resistance is still intact... for today. If the company can continue to push $NTES in China, then billions of smogbound players should continue to increase playing hours -- and that's a good thing... I think!.
TCW23: $NTES - is this a good entry? Looks like it's getting a hair cut today.
bnnybklyn: $NTES hit 300 and immediately back to $298 but looks like it wants to break through.
bnnybklyn: @bnnybklyn $NTES and there she went !
ryanj: $NTES sold half :)
DAN: Good morning. The futures are set to open up this morning, with Wal-Mart ($WMT) and Home Depot ($HD) both trading higher after reporting earnings that surprised to the upside. Both are Dow components, but they are as different as night and day. As ...
rck89: $NTES @DAN Great vid on how to trade $NTES...very helpful. But you didn't mention the stock's position vs it's BBs. I think $NTES is still above its 3rd BB, which is certainly a red flag! And I always thought that we should be sellers - at least short term - when a stock is trading at (or above) its 3rd BB? So why is this case any different? SMM OMM comments, welcome. Thanks.
rck89: $NTES $SPXW STC $NTES Mar 280 puts @6.20 cr...BTO yesterday @5.46db (average). Added to position at yesterday's close @3.90 db, to lower cost. Broke too many rules to make this a profitable trade. Stupid! BTC $SPXW Mar 1, 2335/2365 BeCS @13.05db....STO @15.08 cr...only today's market pullback saved this trade. Too risky.
TCW23: $NTES - ready to pop again!
ryanj: $NTES still long. Started position yesterday at 293 and my 285 stop loss held today. Now we are back to 297.. What should we do next (Add to starter position, hold to see if continues up, then add, sell and take a small profit and consider myself lucky)
DAN: $NTES -- holding the gap. I've got a position with a stop below today's low. Will be adding some if t he stock hits new highs...with a new stop on that new position.
coldevinc: @DAN $NTES OMG I feel smart, that's what I did...................
DAN: @coldevinc $NTES LOL. I hope you're smart! Because that means that I'm smart. Small position...with defined risk. If the stock continues to go higher, great! But by now, my worst case scenario is a break even. That's the goal -- to get to that level of risk as soon as is practical. Not by placing very very tight stops.
DAN: $NTES -- new intraday high. Adding.
cmaxwel1: @DAN $NTES (ok, I'm in)
ashby: @DAN $NTES
Larryzz: @DAN $NTES I sold yesterday before earnings for a small profit altogether. Grinding my teeth, but that's trading, I guess.
Robert1965: @DAN $NTES just saw the post, the intraday high is now 295.10, looking to start, it looks like you added around 290.
ryanj: $NTES $NUGT $USLV $VRX started some positions today. Happy with all except VRX which is approaching my 15.95 stop. So much for bottom fish'n. Still long $NEWT, $WB, $AUY,
Remington: @ryanj $NTES $NUGT $USLV $VRX $NEWT $WB $AUY $AUY reports after close today I believe FYI
lindchen: @DAN $NTES Hi Dan, I have 2/3 position since around 245. Is it wise for me to add to it at this point? or has the stock gone up too much by adding here I'm just taking my average cost basis up too much?
DAN: @lindchen $NTES Nice position, lindchen. You must be happy. If I were in your shoes (my feet would probably hurt), I would wait just a bit. I'd raise a stop on the existing shares to various levels so that you can stay in the stock. If it hits $300, you might consider selling a bit. After all, you're up 20%. So you sell a part of your position. That allows you to stay in NTES more comfortably -- you've already taken some profits. Other than that, I think I'd just hold the position and see what happens. But I'm happy for you. Really nice job on this, lindchen. --Dan
DAN: $NTES -- testing $300.
lindchen: @DAN $NTES Dan, thanks for your advice and encouragement. I sold half of my holdings at the close. I guess the strategy now is to wait for a safer place to add, either when it pulls back and holds the gap open price or it consolidates side ways and brake to new high pass 300?
gig1: @DAN $NTES Great call today Dan. Helped me out today. Thank you.
Larryzz: @Larryzz $PI Whoops! Now it's down a lot! So I'm 1 for 2 here--$NTES I wish I held, $PI, I'm glad I'm out.
DAN: $NTES -- don't forget that NTES reports earnings after the bell. The bar is high, and the stock has formed a nice cup and handle. But the pattern doesn't predict what the earnings will be...or what the reaction to the earnings will be.
Shopaholic526: $DPZ $ATVI $NTES $NFLX I don't usually follow Cramer but he mentioned that the stocks that are working are the sit on *ss at home stocks. Due to the weather and dangerous times, think gaming, movies and food delivery.
ryanj: $AMZN $NTES $NEWT $AUY, Just coming back to even on $AMZN. Been long on $NTES & $NEWT for a few weeks. $AUY started a gold miner position this morning in Premrkt....
StockMarketMentor: A Price Alert has been triggered for $NTES NetEase Inc.. Click here to view associated video clip: http://stockmarketmentor.com/stockanalysis.html?ticker=NTES&clip=81152
ryanj: $LOGM $NVDA $NUGT started LOGM yesterday at 105.77. Started positions in NVDA and NUGT this morning in premrkt 110.22 & 11.02. Still long small positions in $NEWT in two account. Also have orders placed for starting positions in $AMZN & $NTES if the price dips a little more this morning.......Time for work now.
ryanj: $AMZN started a position midday today 825.92. $NUGT stopped out of NUGT my 4% trailing stop was just too tight. Long $NVDA, $NTES, $LOGM, $NEWT, $AMZN all starter positions. I'm liking NVDA the best and am looking to add more.
Aragorn: @DAN - I think you are missing a key moving average on your charts that you display. If you put an 8ema on the charts I think you will see things differently. So many stocks you think will pull back get caught at the 8ema and reverse and go back up. ...
haroldzero: @Dan $NTES, Hi Dan, with today's action on NTES, do you think it is a healthy pull back or it is a fake cup and handle. Thx
Bridget: @haroldzero $NTES the handle is certainly getting rejected, but it could still be seen as a healthy pullback. I still like this pattern as long as it stays above the 50MA. This is taking a pause here which could give it more momentum if it does finally break $244.
DAN: @Bridget $NTES I agree with this analysis. $244-245 needed. Would then add to that position on a break above $250.
Bridget: @issues $EDU yeah, pretty nice cup and handle pattern. Chinese internet stocks are starting to recover. $NTES up as well.
issues: @Rasta I will have to ask IBD, ok? I will need some sort of remuneration from you, right? Ok ok, just kidding. Don't tell IBD but here it is: $NVDA $UBNT $EVR $THO $HQY $TREX $ANET $IDCC $CPE $BOFI $AEIS $CFG $ESNT $EXP $VEEV $WAL $PRI $AMAT $SIVB $PLAY $SCHW $STMP $GRUB $FCB $HOMB $STL $MS $CGNX $MSCC $GATX $CRTO $COMM $OZRK $MXL $NTES $UTHR $GIMO $MPWR $GNTX $FRC $RDN $MASI $ALGN $JCOM $WNC $MBFI $GS $CARB $MIDD $MCHP
Gary: ...
12. $NTES – healthy flag pattern. Support at $230 should hold. Initial stop below $232. Add to position at $245.
13. $TSRO – still going. Use trailing stops here.
14. $CLVS – extended. Up 36% since 1/3

michaelH: $NTES continuing to move, looks like some resistance is at 255 and more at 270
Bridget: $NTES is continuing out of this volatility squeeze after a brief pullback. Inside day and up.
Aragorn: @Bridget $NTES you are speaking my lingo now LOL
Bridget: @Aragorn $NTES like when multiple strategies work together
Aragorn: @Bridget $NTES absolutely. $ETRM been trading this today I am out now the new DRYS.
michaelH: @Bridget $NTES long the jan 225 calls with an alert on the stock to sell my calls if the stock drops below 219. Question: do you think this is a better approach than putting a sell stop directly on the calls???
Bridget: @michaelH $NTES Yes, I always prefer to have an alert set instead of stop if you are planning to be near your computer. But you just need to be discipline to execute that stop when necessary.
michaelH: @Bridget $NTES Thanks. I never know where the stop should be on the call or put. This is a subject Dan should cover some day.
debeers: @Bridget $CSX $MS $GS $SCHW $WMB $MON $EBAY $ADBE $FB $APO $BABA $BIDU $NTES $SHOP $ABC $SND $WR $HPE Bridget, thanks so much for the work you do on squeezes. You have a great eye and i appreciate this stuff on the financials more than you know. Thanks again.
Bridget: Notes: Quite a few stocks broke out today, but many are showing bearish divergence in the MACD on both the daily and weekly chart. Makes me skeptical of buying these on the breakout. e.g. $CSX $MS, $GS, $SCHW - all coming out of squeeze $WMB - new 52 week high for the uptrending stock coming out of consolidation, this is not a trading stock $MON - big breakout on volume after earnings $EBAY - nice breakout today $ADBE - breaking out of downward channel, this is not a trading stock $FB - Recovered the 200 and 50MA. Looks like triple bottom at $115 $APO - new 52 week high on volume, cup pattern $BABA $BIDU $NTES $SHOP - inside days today after breakout, watch next week $ABC - this breakout continues to work $SND - this ipo is working $WR - short candidate $HPE - looking very toppy
Bridget: $BABA, $NTES, $SINA and $BIDU all up today. $NTES performed well in 2016 and is a sector leader but has pulled back quite a bit from its 52 week high. It is now being met by the rising 200MA and starting to break out of this squeeze. I think this still will trade sideways for awhile but I'm adding it my watchlist for a new entry. I think this recent pullback is giving you a great entry point with a stop around $210
Bridget: Breakouts: $BABA $SINA $BIDU $NTES - Chinese internet stocks all saw a nice bump today, all at good buy points on the weekly chart $AEM $SLW $NEM - gold and silver up on drop in the dollar $MA and $V both breaking higher, but today is day 3 $ALXN - another pharmaceutical breaking out of consolidation on volume, but seems to be up on bad news $HAIN - Vol Squeeze breakout on volume
issues: ...
For example this week's IBD 50 included these new symbols: $GNTX $STMP $TREX $UTHR which replaced $AVGO $MTSI $NTES $URI. I also note that the ratings of some stocks increase or decrease. For example this week the industry group for $GS (changed fro ...
arrow: $NTES - Not actionable now, but liking the base being built in $NTES.
woodman: @champ $JD $BABA $NTES - Champ, among Chinese stocks, $NTES has a look similar to $BABA.
champ: @woodman $JD $BABA $NTES - I will check it out.....I'm Spec day trade long with $BABA this morning and so far ...it's working ...I might swing 1/2...?
Gary: ...
5. $NTES – could fall another $20 pretty easily.

Metals:
6. $XME – breaking out above $30?
7. $DJUSST – move continues to work
8. $NUE – would take some off the table and use tight stop on the rest – at least "br ...
Bridget: $NTES opened down this morning after earnings but is now rising. Might turn into a decent 59min trade
Bridget: ...
$NTES - finally seeing some profit taking. Chinese stocks down today
$PEP and $KO - both breaking down
$PNW - breaking down. Recovered some today but momentum is still down
$POST - continues to breakdown
$PG - failing at prior support
$O - in a free ...
coldevinc: @Bridget $WVE $BGNE $ASGN $AGX $OLLI $GHL $FCAU $CCL $HZN $GE $MACK $FL $CVX $CCJ $D $LNT $MOMO $NTES $PEP $KO $PNW $POST $PG $O $EWZ $WR Thank you, on the ball as always!!!
Bridget: ...
$NTES - at support
$NCR - flagging but still holding up
$EW - breaking down further
$GE - same
$PAYC - at support, could be a good buying opportunity short term
$TSO - at support. good covered call candidate
$MTCH - broke the trend, don't buy
$XLU $ ...
Bridget: $NTES finally seeing a shot across the bow on this top 2016 performer.
Bridget: Notes: $PBF, $TSO, $AEIS, $CWEI - big breakout on volume but still pulling back. Will likely be the highs we'll see for awhile $NTES - shot across the bow $ELLI - phase 2 $MAS - also breaking down with $COST, $LOW, $SHW, $GLW $ABMD - still holding at support $WB, $SINA, $YY, $TSLA, $WMB, $OXY, $TRP - breaking down out of a squeeze $D - inside day, off of support $AET - breaking down $YUM - at 52 week low $WCG - the one stock that is working $MPEL - breaking out higher before earnings
issues: @Bridget $PBF $TSO $AEIS $CWEI $NTES $ELLI $MAS $COST $LOW $SHW $GLW $ABMD $WB $SINA $YY $TSLA $WMB $OXY $TRP $D $AET $YUM $WCG $MPEL Thank you Bridget for this analysis. NTES is one that looks to be short-able at this point, don't ya thunk?
Bridget: @issues $NTES I would enter after a small bounce, but yes this one is due for a big pull back soon.
Gary: ...
$NTES – uptrend
$CRHM – illiquid. Good growth. Might be slowing.


Refiners:

$PSX – good consolidation. Alert $82.
$MPC – Consolidation. Alert $45.
$RIG – Alert $10.50 and $11.00
Gary: #Notes - SS 102716 $SPX – very weak, toppy market $DJI $DJT $FDX – only thing really working. $COMPQX – this won't work tomorrow. $AMZN not-so-prime. Financials still tricking higher. 1. $GOOGL – up 2. $FB – will probably trade with $GOOGL 3. $AMZN – down. Buy this. Sales OK, but earnings not so much. 4. $FN – this is the trend break I've been concerned about. 5. $GIMO – another trend break. But post-close earnings pus it back to resistance. Still plenty of resistance overhead. 6. $TWLO 7. $ACIA 8. $NTES –extended…but working. 9. $ULTA – this is not a dip you want to buy. 10. $PZZA – rolling over. 11/1 earnings 11. $PNRA – sell this! Aerospace – not taking off. 12. $NOC 13. $RTN 14. $LMT 15. $BA – wait for the pullback if you are buying for longer term (3% yield)
lindchen: $NTES anyone following this?
Bridget: Another big move in $NTES
GaVaHokie: $NTES Maybe some profit-taking today?... opportunity?
champ: $SPX - I agree ....should not be taking on any new Investment position but many Day trades are really working nicely today...not up a lot but up....however, some are now turning down a little....these are a few....$AGN $APPLE $NTES $ACIA $LABU $PANN $URI $WYNN $M $WB...but thats real easy to say when your just watching.... but I'm in a few of them with day trade add ons in $AAPL and now $AGN but only for now. I would like to have more but I'm waiting to trade a drop and that might not even happen....today....and I'm mostly in cash now.
GaVaHokie: @Trixie $RTN $BLK I'm just staring at my portfolio asking myself what's going to make me regret selling in a panic (ie. $NTES), and what's going to make me pay dearly if I don't get out in time for a market downturn. I feel if the market bounces, there will be a hell of a lot better 'movers' than $RTN. And if the market crashes, $RTN will go down with everything else, maybe just not as far... but I would have still been better off in cash.
Trixie: @GaVaHokie $RTN $BLK $NTES completely understood.. :)
Bridget: Notes: IPOs - $PI, $RETA $YIN $CRBP Breakouts: $FOMX, $NTES, $LAD, $CVI, $CVRR, $GKOS $PZZA, $CONN, $BUFF (down) Holding up pretty well: $INO, $V, $TCK, $APC, $MET, $YY, $RAD, $NEWT, $NVAX, Moving Further Down: $EBIX, $CENT, $PAYX, $STZ, $ETE
phgruver: @GaVaHokie $NTES $STMP... I guess investing in them is a gamble? :)
Bridget: $NTES is bouncing hard today, now above friday's open.
DAN: @Bridget $NTES If it closes where it is right now, it's a bullish engulfing pattern that goes back about 10 trading days. That's pretty significant. I'd put support down at $210 right now.
DAN: $NTES -- any doubt about whether NTES is still being bought? 8-)
traderbren: @DAN $NTES --yep, new high. ;-)
Alexandra: @DAN $NTES Too bad it's so expensive.
mrdosroc: @DAN hi Dan i am not on the forum as a regular but i am finally starting to enjoy it very much.. mostly because the level of traders is amazing .... i am quite the opposite..so i shy away i guess you could say i am still learning.. and feel quit ...
gwenzee: @mrdosroc $STMP $NTES Yep, GaVaHokie already brought that up today.
StockMarketMentor: A Price Alert has been triggered for $NTES NetEase Inc.. Click here to view associated video clip: http://stockmarketmentor.com/stockanalysis.html?ticker=NTES&clip=74999
GaVaHokie: $NTES has pulled back to the $210 level that I believe @DAN pointed out recently... hasn't triggered an alert. Does this seem like a good buy point?
GaVaHokie: $NTES looks like a 'pump and dump' this morning after good earnings.
GaVaHokie: @GaVaHokie $NTES Okay... I'm glad I didn't panic and sell sub-$200. Looks like it recovered a bit.
GaVaHokie: Anyone holding $NTES over earnings?
stevey12: @GaVaHokie $NTES I am going to hold over earnings. However, I just bought a 19Aug200 put option as a hedge. It only costs $1.10 and will ensure that you can get out at 200 in case it gaps down. Why not just set a stop? They report earnings after the market closes on Wednesday. In case it opens the next day below 200, you will not get filled with a stop limit order. Keep an eye on TenCent's earnings report on Wednesday before the market opens as a barometer. IMHO - they are in a similar enough industry to give a general idea of how the gaming/mobile environment will be.
GaVaHokie: @stevey12 $NTES I'm still learning options... I'm only holding 5 shares of $NTES, does it even make sense to buy a Put? My Stop is at $205, but my worry is it will plunge in after hours.
GaVaHokie: @Forexpro $NTES That was my general understanding... thanks for clarifying!
Forexpro: @GaVaHokie $NTES

Hi, GaVaHokie,

A put might be overkill; buying a 210 put expiring this Friday would protect you against a large adverse move, but would put you short the equivalent of 50 shares, not 5, and would cost you $390, which will be money ...
stevey12: @GaVaHokie $NTES Agree with @Forexpro that options would not work for you. It would only make sense if you hold more than 100 shares since 1 contract control 100 shares. I didn't know that you were only holding 5 shares. And thanks @Forexpro for enlightening me on the option pricing. For me, the price of the option (.5% of my position) is a small price to pay to ensure against a large decline.
Visit the Trading Forum to join in the discussion.
| | |
| --- | --- |
| Stock Price | $USD 313.90 |
| Change | 1.62% |
| Volume | 484,101 |
NetEase Inc is a China-based Internet technology company, which is engaged in the development of applications, services and other technologies for the Internet in China.
Request Video of NTES
Already a member?
Sign in here.
Earnings
August 9th, 2017 - 2017 Q2 Earnings
August 16th, 2017 - 2017 Q2 Earnings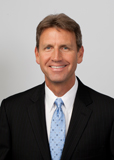 Dan Fitzpatrick
Stock Market Mentor gives you EVERYTHING you need to succeed in the market; all in one place. How easy is that? Dan Fitzpatrick and his elite community of traders share trading ideas, strategies and much more. Dan Fitzpatrick--a world class Technical Analyst, trading coach and regular CNBC contributor--gives you access to all of this with a 14 day FREE membership. Get started TODAY and start trading better TOMORROW with the following premium content:
Nightly video Strategy Sessions with a game plan for tomorrow
Got a stock you want Dan to look at? Just ask.
Patent pending video alerts instantly delivered to you when one of Dan's trading signals is triggered. This is not your typical price alert. This is a short video explaining the action you need to take to make money. No more "Woulda, coulda, shoulda"
Access to over 49,200 stock analysis videos
Access an ever expanding library (49,200) of educational videos that will save you time and make you money
Join a team of friends and traders that have one thing in common; a burning desire to succeed.

Become a Member Today!
Gain immediate access to all our exclusive articles, features, how-to's, discussion group and much more...
Satisfaction Guaranteed!
Your Stock Market Mentor membership comes with a 14 day, no questions asked, 100% money back guarantee!