NetEase Inc. (NASDAQ:NTES)
Bands Volume 200 SMA 50 SMA 20 SMA Videos Alerts Articles Events

JJT1: $NTES moving up with hardly any pause from big move yesterday.
JJT1: @JJT1 $NTES Sorry. Jinxed it.
glens13: $NTES BABA - hi dan. thoughts on these and some other Chinese names going into the MSCI decision tonight? anyone feel free to respond? thanks
DAN: Good rebounds in a lot of stocks this morning. $AMZN broke through $1000, but is now faltering at that level, and I think the move is over. If $WFM receives a higher offer than $42/share, then AMZN will have to pay up (and receive a $400 million breakup fee). MU is rebounding, $VEEV continues to work higher after testing the 50-day moving average last week,.. $NVDA, $NTES, $SWKS...all working well. Also, $SWIR is still in consolidation but looking like a champ. I bought some more this morning, but I have no expectation that that the stock is going to skyrocket higher. I just think it'll continue to consolidate...but ultimately will move higher. It's a stock I want to own.
champ: $SPX ----$AAPL $GS $BA $NVDA $NTES ...really strong right out of the gate this morning ....and all are right around HOD ....and even trying to go even higher.....very strong.
JJT1: $NTES big green candle today. Jul 300 calls went from 30% down to 30% up. :-)
Sher: @JJT1 $NTES - Good for you!!
Argyle: $NTES Taking a small position on $NTES here. Technically looks good. A little bruised from last Friday. At least I have a clearer picture of support.
Esther: @Argyle $NTES me too.
StockMarketMentor: A Price Alert has been triggered for $NTES NetEase Inc.. Click here to view associated video clip: http://stockmarketmentor.com/stockanalysis.html?ticker=NTES&clip=86852
StockMarketMentor: A Price Alert has been triggered for $NTES NetEase Inc.. Click here to view associated video clip: http://stockmarketmentor.com/stockanalysis.html?ticker=NTES&clip=86852
bRobert: @Esther $WB $NTES I'm a long term holder using leaps. That's my time frame. Yearly chart. Short term may have more work to do
Esther: @bRobert $WB $NTES Thanks bRobert!
DAN: @Esther $WB $NTES I wouldn't be buying/owning them now. Going lower.
Esther: @DAN $WB $NTES Thanks Dan!
Esther:
Esther: $WB took a starter yesterday, watching $NTES, $TCEHY, $WB
bRobert: $NTES Very constructive action. Cup formation / high base. Setting up well
michaelH: $NTES anyone still holding. Dan was negative last night, but acting well today, so thinking of keeping this position on!
tigerjohn8: @michaelH $NTES Kept it but did tighten my stop
DAN: @michaelH $NTES I'd hold the stock. It's up today, so there's a bid underneath the stock. It is definitely extended...but so was NVDA about $30 bucks lower...and it's just kept running.
greenpatrol: @michaelH $NTES Yep, I'm still long, with a trailing stop. Looks quite healthy. Nice cup on a 15 min chart
bnnybklyn: $NTES And perhaps there's the turn @DAN was talking about !
DAN: @bnnybklyn $NTES Yep. When the market peaks, it reverses fast.
DAN: @DAN $NTES By the way, my assessment of $NTES has changed. Obviously.
DAN: Good morning! Today is the day! We can finally view The Comey Show, the most captivating reality show on TV. All eyes will be focused on TV screens this morning, including President Trump, who will be watching right along with us. (Sometimes I wo ...
JJT1: $NTES So if this is a cup and handle starting March 1 and today comes back to rim as support say 308.50 and bottom was 260 ish is tomorrow green candle a buy on way to 350-360? Is that how it works?
ginice: @JJT1 $NTES Yes, that would be the approximate measured move, never guaranteed but very helpful.
martyrb3: $EMQQ New position for Long Term portfolio. EMQQ designed to provide exposure to the internet and ecommerce sectors of the developing world. Top ten holdings include $TCEHY $BABA $NPSNY $NTES $MELI $CTRP $BIDU $JD $YNDX $MOMO. Up 44% YTD.
PRK: @martyrb3 $EMQQ $TCEHY $BABA $NPSNY $NTES $MELI $CTRP $BIDU $JD $YNDX $MOMO Interesting. Thanks for sharing.
woodman: $NTES nice move up through resistance on second day of strong volume.
JJT1: @woodman $NTES Yup. Got out of Jun 285 Calls yesterday thinking would stop at resistance of prior highs. Today sold Jun 290 Calls just now thinking 2 big up days, don't push it.
JJT1: $NTES Making way toward big number 300.
DAN: $NTES -- Breaking $300. This is working.
JJT1: $NTES My DMI+/- indicator on 5 minute shows strength improving even now!
JJT1: $NTES $VMW Whoever lit a fire under $NTES needs to take torch over to $VMW.
DAN: $NTES -- still working.....
JJT1: $NTES Done. Making me nervous and thinking just let go.Sold $NTES Jun 285 calls at double after watching prior double go down to B/E. maybe I've learned?
Gary: ...
$NTES – coiled spring off a higher low.

$TTD – 25% short

$AEIS – good trend. Any pullback is an opportunity.

Requests:

$TSLA – don't bet against the welfare king. Doesn't trade rationally.
$REGN – poppin ...
bsafriet: $VEEV $AVGO $NEWT $NTES $CC $LOGM $CGNX
$VEEV long the Sept $60.00 calls, new position. Will make this a diag call spread when a suitable strike develops. Existing Jun and Jul exp options do not meet my criteria at this time.
$AVGO STO Jun $260 ca ...
JJT1: $WYNN, $LVS, $MGM, $NTES, $AAPL, MOMO Trying to stay in what's working. Up handily in $WYNN, $LVS, $MGM. $AAPL and $NTES trying my patience as they consolidate, $MOMO loser that I've held too long.
bwcarnation1: @JJT1 $WYNN $LVS $MGM $NTES $AAPL $MOMO l'm long $WYNN with nice profit also and it's tempting to sell especially in this market that I don't trust....still holding for now
JJT1: @bwcarnation1 $WYNN $LVS $MGM $NTES $AAPL $MOMO I'm much better at setting trailing stops than I am at keeping stops in place on losers...$WYNN may just be starting breakout...
Go49ers: $Ntes looks like gentle pullback may be done. Good luck everyone!
JJT1: $NTES Looks like about to B/O above HOD on 5 minute chart.
Esther: @DAN $NTES I want to join you guys in NTES but I think I should wait to see if it gets closer to the VWAP. Right?
Bridget: ...
$NTES - saw a bigger pullback in the channel but was met by buyers
$GD $LMT $NOC - defense stocks onto phase 3
$IT - breaking out of squeeze
$PYPL $EBAY - both moving higher
$MRVL - new 52 week high, earnings tomorrow after bell
$CTSH - steady uptre ...
grcjr: $NTES another nice open.
JJT1: All P&F double top B/O $AAOI, $OLED, $LITE, $MOMO, $NTES, $ULTI, $AMBA, $FIZZ
woodman: $NTES still edging back up.
DAN: $NTES -- solid rebound this morning. $280 would be support for this stock. As I've discussed lately, the stock has actually put in a pretty good base between $260 and $260 and is continuing a pop out of a volatility squeeze.
traderbren: $SOHU, $SINA, $NTES -- all getting a bid this morning.
Henry: $ZTS $NTES We have a call spread on NTES on the other side and by the look of the chart, yesterday wasn't anything special. Same to be said with ZTS. I don't know that these will be the top gainers in the next 48 hours but their charts look good. So far this morning hear is here and there is their. #kantspel
DAN: $NTES -- this stock is acting very very good. I picked up some more this morning. Nice follow through after a two day pullback. A breakout above $290 would be a very good sign that the mid-March - early May pullback has run its course.
champ: @DAN $NTES -- I also took a new position....
woodman: @DAN $NTES I entered yesterday and added this morning.
tcw23: @woodman $NTES @Dan ...it is above 290!! I started new position as well this morning. Thanks!!
DAN: @champ $NTES Now, just give the stock a chance to work. It will oscillate.
DAN: @woodman $NTES Boom! Love it, woodman.
DAN: @tcw23 $NTES You're the one who pulled the trigger! Now, let's ride this to higher prices together, tcw23.
woodman: $NTES gaining steam.
Riccardo: $NTES keeping an eye for possible entries , however market due for pullback before monthly expiration. Best strategy now is to sell credit and debit spreads
Bridget: Notes: $NTES - broke out on earnings but now pulled back to the 50DMA $SUPN - continued reversal from yesterday, uptrend intact $SYMC - pulled back to 50DMA after earnings but holding $CPA - pulled back on earnings but still uptrend intact $SFM - continuing to breakout, rumored they might be acquired by $KR $BZUN - rocketing into ER, 5/16 $CIM - pulled back to 200DMA and firming support IBD50 stocks working - $MDSO $AMAT $EDU $MRCY $CAVM $AEIS $TAL $TRU $CGNX $XRT - retail getting slapped today after $M earnings, will $FIVE fall from good graces?
genki: $NTES @Dan Hi Dan, you said during Q&A that $NTES was a buy here. I noticed a small divergence in ultimate oscillator. How likely it falls to 200ma, even though 150ma has been support in a few occasions.
DAN: @genki $NTES Thanks for asking that question, genki. As I look at it, I'd actually suggest waiting until it tests $250 (and the 200-day moving average). Earnings are due in about 20 days. Plenty of trading between now and then.
genki: @DAN $NTES Thanks!
cmac: Ahh, weakness....shorting $NTES
audrina0904: @cmac $NTES Interesting...I was thinking of going the opposite direction. Gap looks to be holding and it is regaining the 50dma. Looks like orderly consolidation to me?
cmac: @audrina0904 $NTES Your guess is as good as mine, but I'm playing the odds that yesterday's break of $282-280 support level was critical - and on high volume. I think the stock needs to fill that $260 gap. Stop just above 20sma
Bridget: $COOL wow, this is still going. Gaming software, in the same space as $ATVI and $NTES
mradams0621: @Bridget $COOL $ATVI $NTES $COOL , according to Schwab is Med. Teck industry, not gaming. Was the leader this morning on "Daily High Count" study, which I would love to know more about. Seems to work well for finding the fast movers but I want to know more about how it's calculated. What are you using to find the "movers"??
cmac: $NTES has quietly consolidated since earnings. The 50sma has caught up to add to support at $280. Low risk entry right here imho.
DrScience: @LigeR $ATVI Looks like 49.70 ATH resistance is still intact... for today. If the company can continue to push $NTES in China, then billions of smogbound players should continue to increase playing hours -- and that's a good thing... I think!.
TCW23: $NTES - is this a good entry? Looks like it's getting a hair cut today.
bnnybklyn: $NTES hit 300 and immediately back to $298 but looks like it wants to break through.
bnnybklyn: @bnnybklyn $NTES and there she went !
ryanj: $NTES sold half :)
DAN: Good morning. The futures are set to open up this morning, with Wal-Mart ($WMT) and Home Depot ($HD) both trading higher after reporting earnings that surprised to the upside. Both are Dow components, but they are as different as night and day. As ...
rck89: $NTES @DAN Great vid on how to trade $NTES...very helpful. But you didn't mention the stock's position vs it's BBs. I think $NTES is still above its 3rd BB, which is certainly a red flag! And I always thought that we should be sellers - at least short term - when a stock is trading at (or above) its 3rd BB? So why is this case any different? SMM OMM comments, welcome. Thanks.
rck89: $NTES $SPXW STC $NTES Mar 280 puts @6.20 cr...BTO yesterday @5.46db (average). Added to position at yesterday's close @3.90 db, to lower cost. Broke too many rules to make this a profitable trade. Stupid! BTC $SPXW Mar 1, 2335/2365 BeCS @13.05db....STO @15.08 cr...only today's market pullback saved this trade. Too risky.
TCW23: $NTES - ready to pop again!
ryanj: $NTES still long. Started position yesterday at 293 and my 285 stop loss held today. Now we are back to 297.. What should we do next (Add to starter position, hold to see if continues up, then add, sell and take a small profit and consider myself lucky)
DAN: $NTES -- holding the gap. I've got a position with a stop below today's low. Will be adding some if t he stock hits new highs...with a new stop on that new position.
coldevinc: @DAN $NTES OMG I feel smart, that's what I did...................
DAN: @coldevinc $NTES LOL. I hope you're smart! Because that means that I'm smart. Small position...with defined risk. If the stock continues to go higher, great! But by now, my worst case scenario is a break even. That's the goal -- to get to that level of risk as soon as is practical. Not by placing very very tight stops.
DAN: $NTES -- new intraday high. Adding.
cmaxwel1: @DAN $NTES (ok, I'm in)
ashby: @DAN $NTES
Larryzz: @DAN $NTES I sold yesterday before earnings for a small profit altogether. Grinding my teeth, but that's trading, I guess.
Robert1965: @DAN $NTES just saw the post, the intraday high is now 295.10, looking to start, it looks like you added around 290.
ryanj: $NTES $NUGT $USLV $VRX started some positions today. Happy with all except VRX which is approaching my 15.95 stop. So much for bottom fish'n. Still long $NEWT, $WB, $AUY,
Remington: @ryanj $NTES $NUGT $USLV $VRX $NEWT $WB $AUY $AUY reports after close today I believe FYI
lindchen: @DAN $NTES Hi Dan, I have 2/3 position since around 245. Is it wise for me to add to it at this point? or has the stock gone up too much by adding here I'm just taking my average cost basis up too much?
DAN: @lindchen $NTES Nice position, lindchen. You must be happy. If I were in your shoes (my feet would probably hurt), I would wait just a bit. I'd raise a stop on the existing shares to various levels so that you can stay in the stock. If it hits $300, you might consider selling a bit. After all, you're up 20%. So you sell a part of your position. That allows you to stay in NTES more comfortably -- you've already taken some profits. Other than that, I think I'd just hold the position and see what happens. But I'm happy for you. Really nice job on this, lindchen. --Dan
DAN: $NTES -- testing $300.
lindchen: @DAN $NTES Dan, thanks for your advice and encouragement. I sold half of my holdings at the close. I guess the strategy now is to wait for a safer place to add, either when it pulls back and holds the gap open price or it consolidates side ways and brake to new high pass 300?
gig1: @DAN $NTES Great call today Dan. Helped me out today. Thank you.
Larryzz: @Larryzz $PI Whoops! Now it's down a lot! So I'm 1 for 2 here--$NTES I wish I held, $PI, I'm glad I'm out.
DAN: $NTES -- don't forget that NTES reports earnings after the bell. The bar is high, and the stock has formed a nice cup and handle. But the pattern doesn't predict what the earnings will be...or what the reaction to the earnings will be.
Shopaholic526: $DPZ $ATVI $NTES $NFLX I don't usually follow Cramer but he mentioned that the stocks that are working are the sit on *ss at home stocks. Due to the weather and dangerous times, think gaming, movies and food delivery.
Visit the Trading Forum to join in the discussion.
| | |
| --- | --- |
| Stock Price | $USD 287.28 |
| Change | -2.05% |
| Volume | 1,788,280 |
NetEase Inc is a China-based Internet technology company, which is engaged in the development of applications, services and other technologies for the Internet in China.
Request Video of NTES
Already a member?
Sign in here.
Earnings
November 8th, 2017 - 2017 Q3 Earnings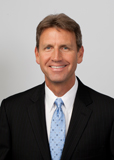 Dan Fitzpatrick
Stock Market Mentor gives you EVERYTHING you need to succeed in the market; all in one place. How easy is that? Dan Fitzpatrick and his elite community of traders share trading ideas, strategies and much more. Dan Fitzpatrick--a world class Technical Analyst, trading coach and regular CNBC contributor--gives you access to all of this with a 14 day FREE membership. Get started TODAY and start trading better TOMORROW with the following premium content:
Nightly video Strategy Sessions with a game plan for tomorrow
Got a stock you want Dan to look at? Just ask.
Patent pending video alerts instantly delivered to you when one of Dan's trading signals is triggered. This is not your typical price alert. This is a short video explaining the action you need to take to make money. No more "Woulda, coulda, shoulda"
Access to over 50,100 stock analysis videos
Access an ever expanding library (50,100) of educational videos that will save you time and make you money
Join a team of friends and traders that have one thing in common; a burning desire to succeed.

Become a Member Today!
Gain immediate access to all our exclusive articles, features, how-to's, discussion group and much more...
Satisfaction Guaranteed!
Your Stock Market Mentor membership comes with a 14 day, no questions asked, 100% money back guarantee!