NetEase Inc. (NASDAQ:NTES)
Bands Volume 200 SMA 50 SMA 20 SMA Videos Alerts Articles Events

bRobert: $NTES bounce off support. Battle lines easily defined. Target 1 $295+ . Long calls
bRobert: $BIIB $VRTX $NTES biib Breakout contines VRTX threatening breakout. NTES target 1 295.
DAN: @bRobert $BIIB $VRTX $NTES Watching VRTX very closely.
bRobert: $NTES above 50d. 200d next . ADX cross on weekly. $300 target . Earnings next month
bRobert: $NTES Waiting for NTES to rise above 50/200 to initiate call spread . I .think it will run into earnings .
bRobert: $NTES Basing just below 50/200d.. Waiting for break above
bRobert: $NTES Very good fundamentals. Weekly chart and long term view my play. Current pattern looks similar to last year prior to breakout. Has traded sideways for 2017. Double bottom bounce. ADX cross . Consolidating just below 50/200d on daily. Things will get clearer when stock takes these out and momentum builds Target $320.
bRobert: $NTES Inverse head &shoulder setup. Trigger above $278 . (50/200d) . Target around $300. Results may vary.
bRobert: $VRTX . $NTES vrtx bounce off 50d . ntes flag. Will add above 295
bRobert: $Ntes Big pop out of tight consolidation
haroldzero: $NTES 2 big vol. day, small start $300 Oct call.
bRobert: $NTES completed $40 measured move. Sold put hedges. Bought back short calls. Still long holding stock
Bridget: Notes: Many stocks breaking down from squeezes. $IWM and RUT hit hard. VIX up big. Market is looking very toppy. $XLF doesn't look too bad but $KRE is much worse $XLI and $XHB breaking down Breaking down- $W $NTES $CRM $BX $AMGN $IBB $CELG $SMH, also $AVGO $TTD $ARCC $GLW $MDSO $MELI $VEEV IPOs INVH PLNT
bRobert: $NTES measured move 40+ points. up OR down. If holding, have protection. Stop likely ineffective with gap move.
bsafriet: $NTES Non-GAAP diluted eps $3.86 vs $4.07 consensus Revenue $2.0 bln vs 1.87 bln consensus Shares trading down a/h closing at $306.00 - $9.05 (-2.87%) Glad that I suppressed my urge to buy today! No position
beld: $wb $ntes $kweb Just placed protective stop limits before earnings 8/9
bsafriet: @beld $wb $ntes $kweb You do realize that if any of these gaps down below your limit price that the stop will not be executed until the price returns to or rises above your limit price. I hope that is what you intended. Any type of stop order doesn't offer you ANY protection on an opening gap down.
beld: @bsafriet $wb $ntes $kweb Yep. I know. Better to have some protection than nothing at all. Thanks for the reminder.
bRobert: $JJC $FCX $NTES Copper breakout. Looking for follow through in miner FCX. NTES Squeezing down. Looking for earnings run. Other Chinese names also perky. BABA WB ......
mprockow: $NTES Anyone holding this right now? Could this be a buying opportunity if it can stay above 295 and you were planning on holding through earnings anyways...
Bridget: @mprockow $NTES No one is going to have an edge on what this will do. I would certainly not being buying it here on a break of support and right before an unknown event. I also always prefer to sell half my position before earnings so I can buy it back for less if the stock falls.
mprockow: @Bridget $NTES Thanks appreciate the insight!
Bridget: ...
$NTES - broke support at 50dMA
$WYNN - falling out of consolidation, uptrend broken
$MOMO - failed at $46 again, looking like a double top on the weekly
$XLNX - breaking down out of consolidation
$EW breaking down of out this squeeze
$AMC - gapped d ...
bRobert: $MELI . $NTES MELI Basing for run to $300. Holding stock. NTES Looks ready for earnings run (8/9) 50d support . Both IBD 50 stars
optionswealth: @bRobert $MELI $NTES I'd like $NVDA to actually make an earnings run from here. Earnings 8/10
bRobert: $NTES Breaking above top of equilat triangle. Measured move $45.
Bridget: $NTES seeing a nice bounce today. Surge in volume rhrn. ER on 8/9.
woodman: #Chinese Stocks having a nice day. All but two on my watchlist are green. (I've posted them before, which you can find by clicking on #Chinese .) Some have already moved a lot and are extended. Others, like $WB $SINA $SOHU $BITA $NTES, and some others, aren't in bad spots right now.
success: @Henry $MSFT very nice here in upstate Michigan . . high today might reach 80 degrees . . tightening all stops on remaining positions and taking profits and reducing exposure to September $NTES 310 calls
bRobert: $NTES Forming a symmetrical triangle. $40+- predicted move Bias in favor trend =
bRobert: $NTES cup handle on 5d. trigger 316. short term target 330. long leap calls
bRobert: $NTES Low risk entry/add price. Stop just below 50d
woodman: @bRobert $NTES - $SINA is similar. I have both.
bRobert: $NTES Added to long calls (JAN )
woodman: #Chinese Stocks in decent shape, rising from recent pullbacks in a number of them. (Long $EDU $NTES $SINA.)
woodman: $NTES continues back up.
woodman: @audrina0904 #Chinese - watchlist (in order of today's performance as of a little while ago): $TCEHY $MOMO $NTES $BITA $JD $CTRP $SOHU $SINA $EDU $BABA $TAL $WB $BIDU $YY $CYOU
audrina0904: @woodman $TCEHY $MOMO $NTES $BITA $JD $CTRP $SOHU $SINA $EDU $BABA $TAL $WB $BIDU $YY $CYOU #Chinese THANKS!
champ: @bsafriet $BAC $C $WFC $DB $MS $JPM $AAOI $AMAT $LRCX $AVGO $NVDA $COHR $OLED $IIVI $IPGP $MU $VEEV $ADBE $GLW $AXTI $LITE $OCLR $NOVT $ANET $FNSR $MTSI $TSLA $LABD $Dan $WB $MOMO $TCEHY $NTES $BIDU #Trading #Spec #Positions #Economic #Non-Farm #Addi ...
bsafriet: ...
Still avoiding China ADRs; nervous about Party leadership elections still to come this year and their large debt, public and private. The recent censorship of $WB (impacts $MOMO, $TCEHY, $NTES, $BIDU as well) hasn't helped my sentiment either. The ...
steve71: $NTES BTO
bsafriet: @bRobert $NTES Entered my order but no fill before close. Going for the Jul-21 285. calls. Ask price went up as I entered order. May switch to the Sept or later exp's depending on pricing. Looks like the the test of the SMA(50) passed easily -- buy signal for me.
DAN: @traderbren $WB I think it's a bull trap. $NTES is also in distribution mode. Testing 50-day moving average...and failing that test.
traderbren: @DAN $WB $NTES - thanks Dan. NP as I thankfully got out when before the last down-draft, but watching for a new entry, Things looking squishy with the rotation going on.
bRobert: $NTES Potential double bottom. bounce off 50d. Will look to add to Long calls (leaps)
bRobert: $ntes Added calls. 20d bounce
bRobert: $ntes Tested breakout area. Added to long leap calls from position of strength. Stop on new addition 320.5
JJT1: $NTES Fridays I try to not buy anything, Sell Premium, cull losers, and take profits. Did later on $NTES sold Jul 300 calls.
bRobert: $NTES Interesting 5d chart with series of squeezes. Long leaps. Adding on pullbacks/ bounce to breakout area 323. target 380
DrScience: @Esther $ARRY $NTES $YY Ahhh.... OK! But, before you throw in the towel, let me give you a key to the treasure trove! http://stockmarketmentor.com/smm-tutorials/

@DAN has talked about revenge trading since before I became a member. http://stockmar ...
Esther: $NTES $YY goodbye China. I closed out my $NTES and half of my $YY (the other half will most likely close itself on a covered call I sold yesterday). I will re-enter NTES if it pulls back..
JJT1: $NTES Measured move to 350-360 perhaps?
bRobert: @JJT1 $NTES 320 - 260 + 320 = 380 triggered if breaks above 325. Retest of breakout area etc. Long leaps long term account.
JJT1: @bRobert $NTES Well that would be even better...
bRobert: @JJT1 $NTES Don't. Expect a sprint. Some zigs and zags. Estimate. Results may vary. Raise stops with a bit of cushion
Lynda: $NTES Would I be chasing if I buy this stock now. I personally don't see it as overbought. yes it would have been better if I bought at 20 day MA, but I didn't.
Esther: @Lynda $NTES I bought at $295 and check it everyday to make sure I should still be holding it, given how fast it has risen. I would not add here. I am keeping a close eye and if it looks like it is breaking down, I will sell and buy a bigger position on the pull back.
spmeyers: @Esther $NTES I agree; there is usually another chance down the road
SamG: @Lynda $NTES The high on 6/8 was 323.10. Your downside risk is that this pulls back to 300. I would wait to see if it can break thru 323.10 before buying
Esther: @DrScience I had never heard of the term "revenge trading" until you mentioned it and now I can't get it out of my head. I am actually "revenge trading" a biotech today. I have this notion that if I can go back and "get it right" ...
gwenzee: @Esther $ARRY $NTES $YY Go back over all of those mistakes and analyze what made them ugly. Wrong entry? wrong exit? Held too long? Sold to soon? Followed someone else and failed to do your own due diligence? etc. etc. etc. Find 1 or 2 winnin ...
bRobert: @Lynda $NTES Sometimes using call spreads can help with a less than ideal entry. Another tactic is buy smaller position with plan on adding with pullback /bounce
Lynda: @SamG $NTES Thanks everybody, I'll wait to see what it does.
JJT1: $NTES Blue sky at 23.10
Esther: @gwenzee $ARRY $NTES $YY Thank you for the encouragement Gwenzee!! Keeping a journal and being very honest with myself is helping. Lately, I've been making good entries, and I have dramatically scaled back the risky behavior. I've reduced the size of ...
JJT1: $NTES moving up with hardly any pause from big move yesterday.
JJT1: @JJT1 $NTES Sorry. Jinxed it.
glens13: $NTES BABA - hi dan. thoughts on these and some other Chinese names going into the MSCI decision tonight? anyone feel free to respond? thanks
DAN: Good rebounds in a lot of stocks this morning. $AMZN broke through $1000, but is now faltering at that level, and I think the move is over. If $WFM receives a higher offer than $42/share, then AMZN will have to pay up (and receive a $400 million breakup fee). MU is rebounding, $VEEV continues to work higher after testing the 50-day moving average last week,.. $NVDA, $NTES, $SWKS...all working well. Also, $SWIR is still in consolidation but looking like a champ. I bought some more this morning, but I have no expectation that that the stock is going to skyrocket higher. I just think it'll continue to consolidate...but ultimately will move higher. It's a stock I want to own.
champ: $SPX ----$AAPL $GS $BA $NVDA $NTES ...really strong right out of the gate this morning ....and all are right around HOD ....and even trying to go even higher.....very strong.
JJT1: $NTES big green candle today. Jul 300 calls went from 30% down to 30% up. :-)
Sher: @JJT1 $NTES - Good for you!!
Argyle: $NTES Taking a small position on $NTES here. Technically looks good. A little bruised from last Friday. At least I have a clearer picture of support.
Esther: @Argyle $NTES me too.
StockMarketMentor: A Price Alert has been triggered for $NTES NetEase Inc.. Click here to view associated video clip: http://stockmarketmentor.com/stockanalysis.html?ticker=NTES&clip=86852
StockMarketMentor: A Price Alert has been triggered for $NTES NetEase Inc.. Click here to view associated video clip: http://stockmarketmentor.com/stockanalysis.html?ticker=NTES&clip=86852
bRobert: @Esther $WB $NTES I'm a long term holder using leaps. That's my time frame. Yearly chart. Short term may have more work to do
Esther: @bRobert $WB $NTES Thanks bRobert!
DAN: @Esther $WB $NTES I wouldn't be buying/owning them now. Going lower.
Esther: @DAN $WB $NTES Thanks Dan!
Esther:
Esther: $WB took a starter yesterday, watching $NTES, $TCEHY, $WB
bRobert: $NTES Very constructive action. Cup formation / high base. Setting up well
michaelH: $NTES anyone still holding. Dan was negative last night, but acting well today, so thinking of keeping this position on!
tigerjohn8: @michaelH $NTES Kept it but did tighten my stop
DAN: @michaelH $NTES I'd hold the stock. It's up today, so there's a bid underneath the stock. It is definitely extended...but so was NVDA about $30 bucks lower...and it's just kept running.
greenpatrol: @michaelH $NTES Yep, I'm still long, with a trailing stop. Looks quite healthy. Nice cup on a 15 min chart
bnnybklyn: $NTES And perhaps there's the turn @DAN was talking about !
DAN: @bnnybklyn $NTES Yep. When the market peaks, it reverses fast.
DAN: @DAN $NTES By the way, my assessment of $NTES has changed. Obviously.
DAN: Good morning! Today is the day! We can finally view The Comey Show, the most captivating reality show on TV. All eyes will be focused on TV screens this morning, including President Trump, who will be watching right along with us. (Sometimes I wo ...
JJT1: $NTES So if this is a cup and handle starting March 1 and today comes back to rim as support say 308.50 and bottom was 260 ish is tomorrow green candle a buy on way to 350-360? Is that how it works?
ginice: @JJT1 $NTES Yes, that would be the approximate measured move, never guaranteed but very helpful.
martyrb3: $EMQQ New position for Long Term portfolio. EMQQ designed to provide exposure to the internet and ecommerce sectors of the developing world. Top ten holdings include $TCEHY $BABA $NPSNY $NTES $MELI $CTRP $BIDU $JD $YNDX $MOMO. Up 44% YTD.
PRK: @martyrb3 $EMQQ $TCEHY $BABA $NPSNY $NTES $MELI $CTRP $BIDU $JD $YNDX $MOMO Interesting. Thanks for sharing.
woodman: $NTES nice move up through resistance on second day of strong volume.
JJT1: @woodman $NTES Yup. Got out of Jun 285 Calls yesterday thinking would stop at resistance of prior highs. Today sold Jun 290 Calls just now thinking 2 big up days, don't push it.
JJT1: $NTES Making way toward big number 300.
DAN: $NTES -- Breaking $300. This is working.
JJT1: $NTES My DMI+/- indicator on 5 minute shows strength improving even now!
Visit the Trading Forum to join in the discussion.
| | |
| --- | --- |
| Stock Price | $USD 324.40 |
| Change | 0.72% |
| Volume | 1,031,390 |
NetEase Inc is a China-based Internet technology company, which is engaged in the development of applications, services and other technologies for the Internet in China.
Request Video of NTES
Already a member?
Sign in here.
Earnings
February 14th, 2018 - 2017 Q4 Earnings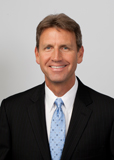 Dan Fitzpatrick
Stock Market Mentor gives you EVERYTHING you need to succeed in the market; all in one place. How easy is that? Dan Fitzpatrick and his elite community of traders share trading ideas, strategies and much more. Dan Fitzpatrick--a world class Technical Analyst, trading coach and regular CNBC contributor--gives you access to all of this with a 14 day FREE membership. Get started TODAY and start trading better TOMORROW with the following premium content:
Nightly video Strategy Sessions with a game plan for tomorrow
Got a stock you want Dan to look at? Just ask.
Patent pending video alerts instantly delivered to you when one of Dan's trading signals is triggered. This is not your typical price alert. This is a short video explaining the action you need to take to make money. No more "Woulda, coulda, shoulda"
Access to over 53,000 stock analysis videos
Access an ever expanding library (53,000) of educational videos that will save you time and make you money
Join a team of friends and traders that have one thing in common; a burning desire to succeed.

Become a Member Today!
Gain immediate access to all our exclusive articles, features, how-to's, discussion group and much more...
Satisfaction Guaranteed!
Your Stock Market Mentor membership comes with a 14 day, no questions asked, 100% money back guarantee!