Nu Skin Enterprises Inc. (NYSE:NUS)
Bands Volume 200 SMA 50 SMA 20 SMA Videos Alerts Articles Events

justinp: $NUS Former crowd favorite as I vaguely recall. Breaking out although not on high volume.
issues: @justinp $NUS Dan's brother worked for NUS. It was a good stock at one time. Maybe it'll resurrect?
justinp: @issues $NUS Someone traded 9m shares at around $50 back in March. More of a LT hold?
DrScience: $NHTC trading above the 200 DMA after squeezing into earnings last week. Stock has broken the weekly downtrend line, and making higher highs, higher lows. This is a direct- and online-marketer of personal care, wellness and quality of life products, like $HLF and $NUS. The company has no debt, and though revenues were down on the last earnings release, they increased the dividend. I'm looking for 45-50 in the next year. Reminder: $NUS reports on 2/16
LMReeder: $NUS popped abv UBB following a 6 week consolidation and very tight squeeze, will have to see if trend continues.
mradams0621: @DAN $NUS Your old friend is in a nice squeeze with positive news today, but it did not move it. I think it's the upcoming Fed speak that stopped what should have been an upside resolution to the squeeze. Any thoughts on that? Do you think the move up on the Fed news, if it does start up, could enjoy some "pent up demand" from stuff that should have moved the last few days but didn't - waiting on the Fed? I'm still in "sell the pops" mode due to election risk coming soon, but I just wonder if we could see a nice pop worth trading tomorrow. Gambling for sure, but nothing ventured nothing gained.
numbers: $NUS starter position, high short interest
Chucky: $NUS breakout today on volume. can make it to 50.
EasyOut: @Aragorn $AGQ $CAM $CP $ECA $KNDI $MBLY $MEI $NNN $NUE $NUS $PLAY $QCOM $RGLD $RIO $SLB $SLV $SLX $SWK $TRUE $TXN $WYN $X $XME $XONE $YNDX Thanks
Aragorn: @EasyOut $AGQ $CAM $CP $ECA $KNDI $MBLY $MEI $NNN $NUE $NUS $PLAY $QCOM $RGLD $RIO $SLB $SLV $SLX $SWK $TRUE $TXN $WYN $X $XME $XONE $YNDX Thx
Aragorn: $NUS - broke out Friday from a flag now into the 3rd std BB NP
Jorma: @Aragorn $NUS - started a position in $GPOR based on rev strat set up, looks like it is may work. Also, thanks for the music.
issues: Earnings tonight: $VRTX (we hold) $NXPI (we hold) $TSO (we hold) $PYPL $WDC $CAVM $BWLD $ANIK $VLO (holders) $AMGN (holders) $ELLI Earning Thurs: $ABMD (holders) $AET $ALXN $BLL $BMRN $BOFI $FDC $COP $CBM $CVRR $FLR $MOH (hold) article on Zack's http://www.zacks.com/stock/news/193774/4-health-insurers-set-to-beat-q3-earnings $MPC $NUS(Dan's brother work for NUS) $SBUX $SAM $UVE $VA Earnings Fri: $ABBV $BUD $CBOE $LPNT (I just bought $LPNT - good article on Zacks's (http://www.zacks.com/stock/news/181389/is-the-crowd-right-about-lifepoint-health-lpnt-stock), also$LPNT has Zack's highest ratings AAA!) and $PSX (Zack's rating BAA)
janner0814: ...
My strategy for $ULTA with a 4 wide spread entering at the 68 Delta BUCS (bull call spread) with much time (>38 DTE). I normally like to sell weekly calls against my position; unfortunately $ULTA has none. I've traded $ULTA with a great deal of c ...
issues: Earnings reports after close: $CBPO $GMCR $FRSH $FLTX $FANG $EPAM $LCI $NUS $MTDR $RIG $QRVO $PAYC $TNH $WMC $WBMD. Tomorrow: $CYBR $BABA $CERN $ESPR $DATA $JAZZ $KATE $INSY $MNST $NVDA. Happy trading and happy trails to all (as Gene Autry used to say...) (Or was it Roy Rogers??
janner0814: What??? Illiquid???!!! WILL DO!!! Thank you! Thank you! Thank you! Thank you! Thank you! Illiquid, wide spreads ===> AVOID!!! Thanks for pointing it out! Remember YIN, I invented the dumb illiquid (short put/short call) trade: $NUS $VIPS @GreenGhost: "stay away you have no idea how illiquid those options are "
janner0814: Market Bidding (not mine's) on $BITA $NUS (np: $NUS on my avoid list)
janner0814: Sorry @snakedriver. Related to Dan's 3 day rule is my "I hate tall red candles" (IHTRC). This is day one. I've learned NOT to enter on these days because of the follow thru selling in the subsequent days. So my mindset is to passionately avoid stocks on my watchlist with such a candle configuration (Click onto the following you'll see my previous, CANDID posts) $CELG $LMT Candid self flagulating posts---> $NUS (last year) $VIPS. I mention IHTRC. My journal is my trading Bible.
janner0814: @Bridget Thanks much. So I've revealed another personal learning experience to others ($MA contra-Dan's rec)... I would however, like other #SMM NOT to vicariously experience my likely flubs in $MA, $NUS and $VIPS. ;-)
Bridget: $NUS price alert on this one. Broke above the 200MA on the weekly today and has had higher volume the last four days. I would probably wait until Monday to get in and place a stop around $58.
Auto: $NUS wild thing.. :>)
moneyHoHo: $NUS geesh!
Auto: @moneyHoHo $NUS right back up to the channel .. NP :<(
Auto: $NUS is awake today
Lavrock: $VRX - Dan commented favorably on the chart in the Stock Watch video. Before taking a bullish position, I suggest reading John Hempton's negative fundamental research-based comments in his Bronte Capital blog. They are archived - the most recent comments were in October but most were posted in August. brontecapital.blogspot.com Note that Hempton is a fund manager who is short $VRX. He also has been posting negative comments on $NUS the last few months. These comments seem to have been validated by the company's recent earnings report.
GreenGhost: $NUS This morning's release was not well received by the markets following on $HLF's poor results and subsequent sell-off. The stock is down 21% PM on significant PM volume. It's tough to get behind this business model for any of these companies. $AVP and $TUP have similar and very long downtrends and should be avoided from the long side IMO.
geothrills1: $NUS #59MinuteTrader Bought 300 shares on the first 1 minute candle after the gap down to the 3rd standard deviation band on the daily chart appeared to meet immediate buying at $40, bought another 200 shares on the third 1 minute candle. Marked the very short term trendline and rode this puppy up to $42. Paid for the workshop, thanks Dan! :)
traderboy007: @geothrills1 Thanks. Nice trade on $NUS.
steveo: @geothrills1 $NUS #59MInuteTrader Way 2 go! Also, thanks for posting charts, helps in real time! Anything you would change setting up charts?
ajitsuthar: $NUS Up above $50.40 and so trying to fill the gap of Aug. 06.. I am long NUS for half position. Need to go above $50.78 (Aug. 18 high).
Auto: $NUS if she breaks $50 it could run.. watching :>)
Auto: $NUS wow!
moneyHoHo: $NUS rockin'
ajitsuthar: $NUS up more than 5% with volume
moneyHoHo: $NUS Watching.
moneyHoHo: $NUS watch this.
philharmonic: @moneyHoHo $NUS Watching..What should I expect?
moneyHoHo: $NUS bought this morning.
janner0814: ...
(Hey I tried twice this week: $NUS and $VIPS... is that why my hands are lacerated and red? .....lol.... everyone have a good weekend!

:-)

@janner0814
janner0814: $NUS Stopped out quickly with a 55c loss on entry position. Note in trading journal. Stay away from $NUS ... ok to have thin skin :)
janner0814: Just an idea, i.e. stalking $NUS. http://i.imgur.com/rL26sSq.jpg If a breakout of the upper border of the wedge occurs, I'll revisit this setup. Currently, I've made a trendline alert... and forgetting about it..... until the alert fires. The other magenta line (connected to my GREEN Market Volume breadth box) is a long term (one year trendline... based on the day chart). My cycle brackets are all (manually) drawn from the weekly charts.
moneyHoHo: $NUS - With all the sickening and desperate antics that pu**y Ackman is doling out, I noticed that NUS is putting in a bullish candle. Wish I had seen it earlier.
issues: @moneyHoHo $NUS So did you buy any shares?
NapoleonSolo: $NUS really nice shorty set up....long term shelf of 70 level giving way here ( look at weekly) if stock can't hold ( now with fingernails) then S1 60 area and S2 50 area...gotta play with options as shares HTB.. if long time to get out
Chops: @NapoleonSolo $NUS My bad
NapoleonSolo: @Chops $NUS no bigee FWIW I'm looking at longer dated put strikes to mitigate vol of earnings out of equation .....thx for post!
nb8702: $SOHU $NUS Both look like they are ready to move higher,,,
Neil375: $NUS - Good Morning. $NU Skin is up 26% this morning.
:
moneyHoHo: $NUS - Sure would have been nice if this news had hit before #options expiry Friday...
:
DAN: $NUS -- This is really a "gap and reverse". This is a great example of how you typically lose money when you chase a wide gap and buy at the open. It usually pays to fade the open (i.e., take the other side of the move. If it gaps up, you sell into it. If it gaps down, you guy into it. That's "fading the move"). It's not always that simple, but often....it is that simple.
GOOSE: TODAY'S EXPIRATIONS: ---Short Puts Expired--- $CSIQ Mar 21 2014 35.0 Puts This was a BuPS The other half, a long Mar 21 2014 30.0 Put Expired. $BCRX Mar 21 2014 10.0 Puts ---COVERED Short Calls Expired--- $BCRX Mar 21 2014 13.0 Calls $BCRX Mar 21 2014 14.0 Calls $CRM Mar 21 2014 62.50 Calls $NUS Mar 21 2014 80.0 Calls $SCTY Mar 21 2014 80.0 Calls $SCTY Mar 21 2014 82.50 Calls $CREE Mar 21 2014 65.0 Calls --Short Calls Expired-- $CLDX Mar 21 2014 32.0 Calls $CLDX Mar 21 2014 35.0 Calls $UVXY Mar 21 2014 70.0 Calls Thanks @Iceman Late Addition ---Covered Calls Assigned---Exchanging Stock for Cash $VNDA Mar 21 2014 13.0 Calls $SUNE Mar 21 2014 14.0 Calls $SUNE Mar21 2014 16.0 Calls
:
GOOSE: $NUS Seems to be a lot of buying this morning. 45 minutes into the trading day, and almost a full day's volume. Long.
GOOSE: $NUS @ darkenadura Anybody know why this stock is up 8+ points today. Herb Greenberg raised a red flag on NUS's China Operation yesterday, but that obviously can't be it. Not complaining since I'm long w/ short Mar 14 (W) 77.0 calls agai ...
Tricia: $NUS is tanking due to SEC Investigation on $HLF ... $HLF hatlted ... trying to get reopened
GOOSE: $NUS After just posting, I noticed a post saying $NUS was halted. AAAAACCCCCCCCCCKKKKKKKK. Got the bromo handy, just in case. ; >)
judysteiner: NUS-I got in this am,when it looked like it made a triple bottom,each candle moved higher so I jumped in.moved my stops up along th way.As soon as $HLF was halted I sold with a 4pt profit, as they trade together.Few seconds later $NUS started to drop,then 5 min or so was halted.Great trade for me.
bwcarnation: $NUS - @judysteiner....good trade
GOOSE: $NUS About to hit the sell button @ 68.80, when I saw the stock stop falling and the price started to go up. Whew! That was exciting. Still long.
GOOSE: $NUS @judysteiner Good trade. Wiish I was smart enough to do the same thing. ; >) Oink, Oink, I was too piggy I guess. Oh, I meant, HONK, HONK.
GOOSE: $NUS Nice Bull Engulfing Pattern today. FWIW
GOOSE: $NUS @judysteiner If you are directing your post to me, then Yes!, The stock is working well for me. I am still in the stock, up 4.77 today, and have been collecting nice premiums weekly on the Calls I sell against the stock, (Covered Calls), for the past month. Seems to have a lot of support, just eyeballing the price movements. Goes down 2-3 points, and comes right back, as evidenced today, by the plunge and recovery. Thank You for asking. @GOOSE
GOOSE: $NUS Next to last post on NUS. ; >) FWIW On the Point and Figure Chart: $NUS made and broke a Double Top today, giving a Buy signal. Very dynamic price movements, not for the faint of heart or slow footed, err, slow fingered.
GOOSE: TRADES: $QIHU Bought to Open Stock @ 116.25 $QIHU Sold to Open Mar 14 2014 117.0 Calls @ 3.20 $NUS Sold to Open Mar 14 2014 78.0 Calls @ .95
GOOSE: SOME TRADES: $SVXY Bought $SVXY Stock @59.23 $SVXY Sold to Open $SVXY Mar 14 2014 61.0 Calls @ .85 $FEYE Sold to Open $FEYE Mar 21 2014 85.0 Calls @ 2.75 $SCTY Sold to Open $SCTY Mar 21 2014 82.50 Calls @ 1.85 $NUS Sold to Open $NUS Mar 21 2014 78.0 Calls @ .95 $CRM Sold to Open $CRM Mar 21 2014 62.50 Calls @ .73
GOOSE: OPTION EXPIRATIONS: ---Short Puts--- $SVXY Mar 7 2014 57.0 Puts $SVXY Mar 7 2014 58.0 Puts ---Short Calls--- $CRM Mar 7 2014 64.0 Calls (Covered) $CRM Mar 7 2014 64.50 Calls " " $NUS Mar 7 2014 74.50 Calls " " $NUS Mar 7 2014 82.0 Calls " " $SCTY Mar 7 2014 83.0 Calls " " $DECK Mar 7 2014 76.0 Calls ' ' ' ---Assignments--- $SVXY Mar 7 2014 57.0 Calls $NUS Mar 7 2014 74.50 Calls
GOOSE: SVXY/NUS Been sitting here doing my nickel and dime stuff, like, Buying $SVXY AND $NUS Stock and selling just the calls, at 2-3 strikes above my buy price and expiration this Friday. Decided to take it easy and not try to make a million dollars today. Too much drama in the world. I'm taking a what me worry attitude. Was that too political? Sorry. ; >)
GOOSE: $AH TRADING: I don't know if I should even post this. It's as if Putin issued an apology to the Ukraine, and the world. Prices after hours, according to the NASCAQ website shows many of my stocks up 1-5 dollars. I don't know if it's for real or a computer glitch @ NASDAQ. E.g. $CSIQ +4.03, $QIHU +7.94, $SPWR +3.06, $NUS +4.03, $BCRX +.25 FWIW You figure it out, I can't. : >0
Tim S: Notable earnings before Monday's open $ACW, $AKRX, $CLDX, $DNDN, $EVEP, $JKS, $MGA, $MGLN, $NUS, $PERI, $ROC, $SSW, $SSYS, SWC
michaelH: Nus @GOOSE not familiar W/ $NUS but will check it out Thanks
GOOSE: $NUS, $CRM What a difference a day makes. Thursday I would have had all my Mambos in these names assigned. I thought they were assigned Thursday night, because when I did my books that night, instead of prices or quotes, there were only dashes showing on the screen. So I mistakenly thought they were assigned early. Only 1 contract in Nus was eventually assigned. Well, they all expired and I still have the stock. Looking forward to doing Covered Combo Tangos (without the puts), on them this week. Have great weekend.
GOOSE: $NUS @michaelH Most of my cache of $NUS is intact. I will be doing Combos on them this coming week. Take a look at the stock to see if it has possibilities for you. Premiums are ok too. It was up 1.48 AH.
GOOSE: $NUS @michaelH EARNINGS ARE MONDAY. I don't know if before the bell or after hours. I won't put any new #options on, except, maybe, compression trade(s), (Straddle, probably, short), if the earnings call is after hours. Have to see the quotes near the end of the trading on Monday.
GOOSE: Re: $NUS Earnings are Before the Open, Monday. Gotta improve my note taking. Is there a black market where you can trade off hours? ; >)
GOOSE: FEB 28 2014 Expirations ---Short Puts Expired--- $CRM (Weekly) Feb 28 2014 61.0 Puts $NUS (Weekly) Feb 28 2014 76.0 Puts $NUS (Weekly) FEB 28 2014 81.0 Puts $SCTY (Weekly) Feb 28 2014 79.0 Puts ---Short Calls Expired--- $NUS (Weekly) Feb 28 2014 84.0 Calls $NUS (Weekly) Feb298 2014 85.0 Calls $NUS (Weekly) Feb 28 2014 86.0 Calls $CRM (Weekly) Feb 28 2014 64.50 Calls $CRM (Weekly) Feb 28 2014 65.0 Calls $CRM (Weekly) Feb 28 2014 66.0 Calls ---Covered Calls Assigned--- Exchanging Stock for Cash, keeping the premiums.--- $NUS (Weekly) Feb 28 2014 81.0 Calls (Covered) $SCTY (Weekly) Feb 28 2014 79.0 Calls (Covered) This was a Short Straddle, with the above $SCTY Put. The rest were Covered Combo Mambo's & Tango's, (No short legs) HAVE A GREAT & SAFE WEEKEND EVERYBODY.
moneyHoHo: $NUS - Looks like earnings are now indeed confirmed for $MAR 3 before.
GOOSE: $NUS @moneyHoHo Thank you for this info. @GOOSE
GOOSE: $AN ODDITY: All of my $NUS and $CRM trades, that I did this week, are no longer in my account. They were going to be assigned Saturday, but instead, they did it today. I'm only commenting on this as this has never happened before. Hope they put the money in my account tonight, so I can TRADE tomorrow. ; >)
GOOSE: OPTION EXPIRATION @ mradams Fear not my friend, yes, you will keep your stock. If the stock $AT EXPIRATION is under 12.00, you will not be called away or have your stock assigned, same thing. See my earlier post, all of my $CRM and $NUS positions, Stock, Short Calls and Puts, were pulled out of my account today. Am I sad. : >(, NO, I now have money to trade, trade, trade. ; >))))
GOOSE: Early Trades: Sold $NUS Feb 28 2014 85.0 Calls @ 1.20 $CRM Sold to Open Feb 28 2014 65.0 Calls @ 1.70 $CRM Sold to Open Feb 28 2014 61.0 Puts @ 1.35 I think The $CRM trade is conservative, for a 3 day trade. @ mradams @ bbt
moneyHoHo: $NUS - Set your alerts for 85
moneyHoHo: $NUS - Reports tomorrow before the open. Amazing, every article reference on Yahoo Finance is a law outfit announcing a lawsuit.
GOOSE: $NUS @moneyHoho Playing with my head? Yahoo says, April 28 to May2. I'm loaded. Please let me know before the close if your post is correct. Thank You.
bullmoose: $NUS @Goose - I have it as unconfirmed for tomorrow. When it's unconfirmed, that usually means it isn't happening.
GOOSE: $NUS @bullmoose Thank you @bullmoose. Although tomorrow doesn't help me too much, except more time to think, instead of pounding on my Buy/Sell buttons. Thanks.
bullmoose: $NUS @Goose - As I said, whenever Fidelity has an earnings report as unconfirmed, it's usually not happening on that date. They will confirm the date before it reports. For instance, they still have $PETX as unconfirmed for tonight and $VGR for tomorrow night.
moneyHoHo: $NUS @GOOS - Sorry with all the last minute jockying before the close I didn't make it back to the forum to see your question about $NUS reporting date. I use Briefing.com - 27-Feb-14 Next earnings release: Feb 27 before market, unconfirmed. Capital IQ estimate: 1.97
GOOSE: $NUS @moneyHoHo That's OK. Thank you for getting back to me. @GOOSE
GOOSE: $NUS @bullmoose Thank you for the extended info. @GOOSE
GOOSE: POINT & FIGURE CHART READINGS: $CREE @ a Double Top @ 63.0 64.0 is the buy signal. $VNDA @ a Double Top & a spread Triple Top @ 15.5 16.0 is the buy signal. $MA @ a Double Top @ 78.0 79.0 is the buy signal. Watch it. It's giving me the itches. $NUS @ a Double Top @ 84.0 85.0 is the buy signal. $ULTA @ Broke a Double Top @ 90, a buy signal. You can check these out at StockCharts.com
GOOSE: $NUS I trade this name. Be advised however, that there are several stockholder lawsuits against the company, concerning violations of Federal law. Also, the stock had been cut in half Jan 15 & 16.
GOOSE: SOME TRADES: Some Covered Combo's Mambo's $CLDX Bought stock @31.85 $ULTA Bought stock @ 87.54 $ULTA Sold to Open Feb 28 2014 (Weeklies) 92.50 Calls @ 3.18 $ULTA Sold to Open Feb 28 2014 (Weeklies) 75.00 Puts @ 1.23 $NUS Sold to Open Feb 28 2014 (Weeklies) 81.00 Puts @ 2.83 $NUS Sold to Open Feb 28 2014 (Weeklies) 81.00 Calls @ 4.05 $NUS Sold to Open Feb 28 2014 (Weeklies) 84.00 Calls @ 2.75 $NUS Sold to Open Feb 28 2014 (Weeklies) 76.00 Puts @ 1.00 $CREE Sold to Open Mar 21 2014 65.00 Calls @ .91 $CSIQ Sold to Open Mar 21 2014 43.00 Calls @ 2.15
GOOSE: $CSIQ Point & Figure Chart: Made a Triple Top @ 40.0 today. 41.0 breaks resistance, and gives a buy signal. FWIW $NUS " " " Made a Double Top @ 83.0 today, 84.0 breaks resistance, and gives a buy signal. FWIW Read my cautionary post today on NUS.
GOOSE: $NUS Up 4.5 points.
GOOSE: $NUS Broke a Double Top @ 84.0 on the Point and Figure Chart, giving a buy signal. May not be your cup of tea.
GOOSE: $ULTA @jolinla I used to play this after it tanked. Then gave it up. When I went to the gym the other day, I noticed a big sign that $ULTA was opening a store, in the mall across the street. I went home did a little $TA, noticed the good premiums, and started to trade some Covered Combo's. I would be happier if the #options traded weekly, so now $NUS is my main #squeeze. What! I can't say #squeeze in the Forum? ; >)
GOOSE: $SCTY @bigbartabs Yes, I sold an equal number of Calls and Puts. For every 100 shares of stock that I bought, I sold 1 Put and 1 Call. The rest of your post is right on. Premiums came to about 10 points, or 1000 dollars, so I have that as a cu ...
GOOSE: $NUS Just a cautionary note, there are several shareholder lawsuits against $NUS by various law firms, for alleged violations of Federal law. This is one of my favorite Covered Combo stocks, so if you do them, you have been advised. '
Visit the Trading Forum to join in the discussion.
| | |
| --- | --- |
| Stock Price | $USD 62.23 |
| Change | 0.00% |
| Volume | 11,979 |
Nu Skin Enterprises, Inc, is a global direct selling company, which develops and distributes innovative, premium-quality personal care products and nutritional supplements that are sold under the Nu Skin and Pharmanex brands.
Request Video of NUS
Already a member?
Sign in here.
Earnings
November 2nd, 2017 - 2017 Q3 Earnings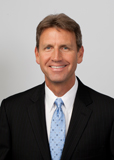 Dan Fitzpatrick
Stock Market Mentor gives you EVERYTHING you need to succeed in the market; all in one place. How easy is that? Dan Fitzpatrick and his elite community of traders share trading ideas, strategies and much more. Dan Fitzpatrick--a world class Technical Analyst, trading coach and regular CNBC contributor--gives you access to all of this with a 14 day FREE membership. Get started TODAY and start trading better TOMORROW with the following premium content:
Nightly video Strategy Sessions with a game plan for tomorrow
Got a stock you want Dan to look at? Just ask.
Patent pending video alerts instantly delivered to you when one of Dan's trading signals is triggered. This is not your typical price alert. This is a short video explaining the action you need to take to make money. No more "Woulda, coulda, shoulda"
Access to over 50,100 stock analysis videos
Access an ever expanding library (50,100) of educational videos that will save you time and make you money
Join a team of friends and traders that have one thing in common; a burning desire to succeed.

Become a Member Today!
Gain immediate access to all our exclusive articles, features, how-to's, discussion group and much more...
Satisfaction Guaranteed!
Your Stock Market Mentor membership comes with a 14 day, no questions asked, 100% money back guarantee!