Orchid Island Capital Inc. (NYSE:ORC)
Bands Volume 200 SMA 50 SMA 20 SMA Videos Alerts Articles Events

mharps: @issues $OXLC BTW- if you want of these risky yieldhogs take a look at $ORC . I added just the other day. It's paying .14 with an ex of 12/28
jan2138: @mharps $OXLC $ORC I'd stay away from this one. Any operation managed by a group called Bimini Capital Mgt., watch out =:+)) Seriously, check the fundies. Their history is checkered.
Rjmasonry2000: $orc Any one digging info on orchid island capital, drop in dividend approx 20% but drop in stock approx 32% in last 4 weeks
jan2138: @Rjmasonry2000 $ORC: see my post last week. May help.
jan2138: @Rjmasonry2000 $ORC: a cut in the dividend from .18 to .14 announced 7/10/15 caused the big gap down that day. Those who did not see the news then and did today, are selling now.
jan2138: @dividend135 $ORC: I remember when they went public, and I did some work on the fundies. All I remember thinking was that they were a bunch of guys who were getting in to a very complicated sector requiring a great deal of experience and expertise which they did not appear to possess. And, the affiliate, Bimini Capital management-just that name bothered me for some reason. The image I saw was a bunch of guys sitting around on the beach with rums and tonic laughing and saying, "yeah, buy that pool of mtgs., it looks pretty good." This may be very unfair, but I can't ever remember being bothered more after researching a situation.
jan2138: @dividend135 $ORC: never have liked this one so, I have not followed it. I could not get over the connection to Bimini Capital Management. I remember reading something way back when about the principals involved, and it was not complimentary. So, I stayed away from it. Too many others I think are better.
jan2138: $ORC: for those of you who are long, they just filed for another ATM program for up to 100 million in new equity. They issued 68 million under a 75 million program last year. These are "at the market" offerings done through a broker and most certainly are at a discount to their book value.
muranaka1: @jan2138 $ORC Can you provide more details on how ATM offerings make shares available???
jan2138: @muranaka1 $ORC: perhaps, this will answer your question. If not, let me know.
"NEW YORK, March 2, 2015 (GLOBE NEWSWIRE) -- Orchid Island Capital, Inc. (the "Company") (NYSE:ORC) announced today that it has filed a prospectus supplemen ...
dividend135: $ORC Jan2138 what do you think of this one
jan2138: @dividend135 $ORC: I don't like it. I have posted my thoughts in the past, and I don't remember all of my reasons, but one was "any entity managed by another called "Bimini Capital Management" has to be suspect=: )I also recall that some of the folks in mgt. positions or on the BOD had somewhat shady bios. because of failed performance in other ventures. So, I have stayed away from it as there are too many others with much better profiles.
jan2138: @yieldhogs $ORC, a mtg.reit I have avoided, declared a monthly div. of .18 which is at same level as previous month and for the last year. I mention it only because it is somewhat encouraging in that they did not feel it necessary to cut it in this rate environment. Looking forward to other mtg. reit reports and div. declarations.
jan2138: @yieldhogs $OXLC: there has been a filing revealing that one Selz Capital LLC now has 1,176,004 shares of the common representing 7.5% of the outstanding shares. I seem to remember this guy as an activist in some other issues, I think, a mtg.reit . $ORC comes to mind, but I may be wrong. In any event, I am happy he has some confidence in this issue.
SierraJW: $RDWR No position yet, IBD Cup and Handle - looking to buy. IBD Quick Look 11/13/2014 - "The Nasdaq has pushed to a new 14-year high this week, creating a healthy number of breakouts and stocks hitting new highs. $RDWR - Radware broke out of a cup-with-handle base with a 19.60 buy point Thursday. Earnings growth for the Israeli application delivery and security company has accelerated." Gainers from my Watch lists - $TUBE, $ORC (plus 14.7% Div.), $LVS, $AKS, $YUM, $WMT (Wal-mart), $VIPS, $BRCM No Positions :-( Jim
mepcc1: @jan2138 - $ORC up over 3% today - no news I can find - any ideas? Also - good luck w/#8 - almost done!
Ralph0172: $ORC if I am reading the 1yr daily chart correctly, the lower BB has made the dip & upward curve that Dan has pointed out usually means a downturn in the stock.
DragonFly: @Ralph0172 $ORC - I sold out today with a 15% gain. I've decided to liquidate my yield hog holdings for the most part. I have a nice gain in most but worry about the changing interest rates.
DragonFly: $ORC@Jan2138 - I have a 20% gain in ORC not including the divs I get ea month. Others are not so wonderful with most showing losses (not including the divs) The yield in ORC is still great but if you had just a nice gain in a hog would you consider selling it and moving to a beaten up hog? Thanks for your thoughts.
jan2138: @DragonFly $ORC: as you may remember, I am not a fan of $ORC so my view is a bit jaundiced. In this case, I would consider swapping out of it into another one. I like $AI best of all. Remember, $AI and $ORC both report AH TODAY.
jan2138: @rtomczak $NLY, $AGNC; $DX; $AI; $IVR; $MITT; $NRF; $NYMT; $WMC; $ORC (by some); $JMI (by some); $MFA; $TWO.
jan2138: @yieldhogs: Ex dividend today are $EIP, $ETW, $EXG, $ETY, $ETJ, and $PMM. $MCC goes ex 8/25/14. $PSEC goes ex 8/27/14 and finally, $ORC goes ex 8/22/14.
dunsek: @jan2138 $ORC #Yieldhogs I know you aren't a huge fan of $ORC (primarily because of where it's domiciled, if I'm not mistaken- edit- or maybe because of where the advisors are located?) but they declared yesterday as well at the same rate as last month. I picked it up last month and was pleased to see the bounce off the 50 at the end of July and that it's back to riding the upper band. Are you still a non-fan?
jan2138: @dunsek $ORC; I am quite full on mtg.reits and feel there are better tickers in the sector out there so, I continue to stay away from $ORC. If you are long, I would suggest you look in to the backgrounds of the principals in $ORC and their investment advisor, Bimini Advisors,and their involvement in previous companies. I seem to remember when I was researching it, before deciding not to get involved, I ran across some info. which made me uncomfortable. It's a relatively new venture which appears to be doing okay, but I am sticking with tickers which have been around for a while and have proven records.
dunsek: @jan2138 $ORC Thanks, much appreciated.
jan2138: @yieldhogs: $AI; $ORC: report AH today. Hope they did as well as AGNC.
jan2138: @DragonFly $AGNC: they had what appears to be a great quarter. Nice increase in book value, earnings were very good and easily cover the .65 dividend. Interest spread widened, leverage was down-what not to like. The 11% yield is very attractive. If I were not full on mtg. reits, I might consider entering but not now. I'd wait for a pullback. I "hope" the $AI report is as strong and for your sake, and mine too because it could have an effect on others in the sector, that $ORC has something good to say this afternoon.
DragonFly: @jan2138 $ORC - thanks Dana. My position in ORC is up 10% not including divs. Trying to buy some more OXLC missed the low.
jan2138: @yieldhogs: $AGNC reports AH today. $AI will report tomorrow, 7/29/14 AH along with $ORC. These are important for the mtg. reit sector. I am hitting the road a bit later this morning. This can augur well for the market performance today as it often rallies when I can't be around to watch=: )
jan2138: @yieldhogs: #big pay day comes one week from today. On 7/31/14, the following tickers will pay dividends which you will see in your accounts when you wake up on 8/1/14. $AI; $DX; $EDF; $EIP; $ETW; $ETY; $EXG; $HNW; $MFA; $MHI; $VPV; $ORC; $NLY. And, $IVR, $MITT & $AGNC pay on 7/28/14. $WMC on 7/29/14, and the hors d'oeuvre, $NYMT tomorrow, 7/25/15.
jan2138: @yieldhogs: #Ex dividend this week: $EIP, $ETW, $ETY, $EXG, $PMM all tomorrow, 7/22/14. $ORC on 7/24/14.
jan2138: @tina Thank you. I am not sure how to answer your question. "Most of these stocks are closed end funds". Are you referring to those mentioned in my earlier post re: ex dates? If so, yes, they all happen to be CEF's except for $ORC which is a mtg. reit. The cef's are all monthly payers. $EIP and $PMM are free from fed'l taxation. $EIP is free from state tax in Pa. as well. If you were to buy any today, you would be entitled to the next dividend or distribution as they are referred to in these cases. I haven't looked at the charts so, I am not sure now is the best time to enter but if you are interested, be sure entries are there.
jan2138: @yieldhogs: $ORC; those of you who are in this one, mark your calendars. They report AH on 7/29/14. Should be an interesting tale coming from this controversial mtg. reit.
dividend135: $orc@dragonfly Yieldhog do you still hold this one? Do you think they will do another secondary since they filed this. and in march they did a secondary 2 day before the ex-div date Form 424B5 Prospectus Filed Pursuant to Rule 424 We have entered into an equity distribution agreement with Ladenburg Thalmann & Co. Inc. and Mitsubishi UFJ Securities (USA), Inc. (each an "Agent" and together the "Agents") relating to shares of our common stock, $0.01 par value per share, offered by this prospectus supplement and the accompanying prospectus. In accordance with the terms of the equity distribution agreement, we may offer and sell up to $35,000,000 of shares of our common stock from time to time through the Agents.
DragonFly: @dividend135 $ORC yes still long, up 3.4% not including div's. Don't know if they do a secondary - if they do I'll buy more. Like the monthly payers.
DragonFly: $ORC - Yieldhogs - go baby Go!
DragonFly: $ORC - @dividend135 - thanks for this one. It's one of my best yield hogs. Up nicely on the buy plus div's. thanks so much!
DragonFly: $ORC-Orchid Island Capital (ORC) declares $0.18/share monthly dividend, in line with previous. Forward yield 17.03% Payable May 30; for shareholders of record May 27; ex-div May 23.
issues: @NapoleonSolo Thanks Nap! I would agree. So I took a look at the following hogs: $PSEC $PNNT $ORC $EDF $AI $HNW $WIN. And the winners are: $ORC $EDF $AI $HNW $WIN, these are in the UPPER right corner winners circle. While $PNNT and $PSEC are in LOWER corner- in the penalty box. So which ones to consider? We've owned $PNNT $WIN $PSEC and $SDRL for years.
DragonFly: $ORC@dividend135@jan2138 - thanks for posting ORC yesterday late. I was hoping Dana would chime in on his thoughts on this 17.4% yielder. I like the monthly payers and this one looks to be good choice but I need the HogKing OK to buy!
jan2138: @Dragonfly; @ dividend135: $ORC; sorry I did not get back yesterday, but I did not see divy's post until last night. For some reason, I have a problem warming up to a credit with the name Orchid Island Capital managed by a Bimini Advisors. My first t ...
dividend135: Yield hog $ORC announced today that it has commenced a public offering of 1,500,000 shares of its common stock.
ginny: Early premarket gappers Gapping up: $ZOOM +54.7%, $SRPT +14.1%, $AMCC +5.5%, $CSIQ +4.8%, $FSLR +4.6%, $PLUG +4.2%, $UNH +4.2%, $BLK +3.9%, $RSOL +3.7%, $KNDI +2.7%, $IGTE +2.7%, $SPWR +2.6%, $VALE +2.2%, $BHP +2.1%, $JKS +2%, $YGE +2%, $ARO +1.7%, $KMP +1.5%, $ILMN +1.4%, $TSL +1.4%, $MU +1.2%, $BBT +0.8%, $C +0.6%, $TWC +0.6%, $HBAN +0.6%, $MRK +0.5%, $MRVL +0.5% Gapping down: $NUS -13.7%, $AMRN -10.4%, $MNOV -6.3%, $CSX -3.2%, $GLOG -2.7%, $ARMH -2.7%, $RBS -2.4%, $TTM -2.2%, $ORC -1.8%, $JCP -1.6%, $KMI -1.4%, $RESI -1.3%, $CORR -0.7%, $CBL -0.6%, $EPB -0.6%, $AA -0.5%, $NSC -0.5%, $BA -0.4%
grcjr: ...
Not all of the following are in @jan2138's list. Source IBD. All above 10% but should be looked at in greater depth because, for example, it lists $TWO as 10.7% and we know from recent events this might just mean IBD is looking at the most recent di ...
ginny: ...
Orchid Island Capital Inc. $ORC -3% $14.59 $15.00 14-Feb-13
Zais Financial Corp. $ZFC -4% $20.50 $21.25 7-Feb-13
Professional Diversity Network LLC IPDN -11% $7.13 $8.00 4-Mar-13
KaloBios Pharmaceuticals Inc. $KBIO -20% $6.43 $8.00 31-Jan-13
...
ginny: For those who follow IPO's Here is this weeks listing IPO Scorecard: Update on Selected Initial Stock Offerings Company Symbol Percent Current Offer Date SolarCity Corp. $SCTY 136% $18.86 $8.00 12-Dec-12 $YY Inc. $YY 76% $18.52 $10.50 20-Nov-12 Norwegian Cruise $NCLH 57% $29.88 $19.00 17-Jan-13 Western Gas EquityWGP 55% $34.00 $22.00 6-Dec-12 $PBF Energy Inc. $PBF 55% $40.18 $26.00 12-Dec-12 ExOne Co. $XONE 48% $26.62 $18.00 6-Feb-13 Xoom Corp. $XOOM 31% $20.88 $16.00 14-Feb-13 Bright Horizons $BFAM 28% $28.19 $22.00 24-Jan-13 Boise Cascade Co. $BCC 26% $26.41 $21.00 5-Feb-13 Zoetis Inc. $ZTS 25% $32.60 $26.00 31-Jan-13 Stemline Therape $STML 25% $12.50 $10.00 28-Jan-13 $CVR Refining LP CVRR 20% $29.98 $25.00 16-Jan-13 CyrusOne Inc. $CONE 16% $21.97 $19.00 17-Jan-13 LipoScience Inc. $LPDX 11% $10.00 $9.00 24-Jan-13 SunCoke Energy SXCP 8% $20.57 $19.00 17-Jan-13 $TRI Pointe Homes $TPH 5% $17.82 $17.00 30-Jan-13 ConnectOne Bancor $CNOB 5% $29.35 $28.00 11-Feb-13 $USA Compression USAC 2% $18.40 $18.00 14-Jan-13 Gladstone Land Corp. $LAND 1% $15.08 $15.00 28-Jan-13 WhiteHorse Finance Inc. $WHF 0% $15.01 $15.00 4-Dec-12 New Source Energy Partners LP NSLP -1% $19.84 $20.00 7-Feb-13 Orchid Island Capital Inc. $ORC -2% $14.75 $15.00 14-Feb-13 Zais Financial Corp. $ZFC -5% $20.17 $21.25 7-Feb-13 Health Insurance Innovations Inc. $HIIQ -11% $12.50 $14.00 7-Feb-13 KaloBios Pharmaceuticals Inc. $KBIO -11% $7.11 $8.00 31-Jan-13
ginny: ...
Orchid Island Capital Inc. $ORC -2% $14.65 $15.00 14-Feb-13
KaloBios Pharmaceuticals Inc. $KBIO -6% $7.56 $8.00 31-Jan-13
Zais Financial Corp. $ZFC -6% $19.93 $21.25 7-Feb-13
Health Insurance Innovations Inc. $HIIQ -7% $13.04 $14.00 7-Feb-13
...
Visit the Trading Forum to join in the discussion.
| | |
| --- | --- |
| Stock Price | $USD 7.32 |
| Change | -0.54% |
| Volume | 473,757 |
Orchid Island Capital Inc is a Real estate investment trust which invest in real mortgage back securities.
Request Video of ORC
Already a member?
Sign in here.
Earnings
April 26th, 2018 - 2018 Q1 Earnings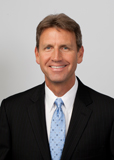 Dan Fitzpatrick
Stock Market Mentor gives you EVERYTHING you need to succeed in the market; all in one place. How easy is that? Dan Fitzpatrick and his elite community of traders share trading ideas, strategies and much more. Dan Fitzpatrick--a world class Technical Analyst, trading coach and regular CNBC contributor--gives you access to all of this with a 14 day FREE membership. Get started TODAY and start trading better TOMORROW with the following premium content:
Nightly video Strategy Sessions with a game plan for tomorrow
Got a stock you want Dan to look at? Just ask.
Patent pending video alerts instantly delivered to you when one of Dan's trading signals is triggered. This is not your typical price alert. This is a short video explaining the action you need to take to make money. No more "Woulda, coulda, shoulda"
Access to over 54,300 stock analysis videos
Access an ever expanding library (54,300) of educational videos that will save you time and make you money
Join a team of friends and traders that have one thing in common; a burning desire to succeed.

Become a Member Today!
Gain immediate access to all our exclusive articles, features, how-to's, discussion group and much more...
Satisfaction Guaranteed!
Your Stock Market Mentor membership comes with a 14 day, no questions asked, 100% money back guarantee!