Overstock.com Inc. (NASDAQ:OSTK)
Bands Volume 200 SMA 50 SMA 20 SMA Videos Alerts Articles Events

Bridget: $OSTK rising again on increased volume after a period of consolidation. BReaking above $33 rhrn.
RedLeaf1: @grcjr $GBTC Well done. I am afraid to hold $GBTC overnight. Grasso from Fast Money said last night that $OSTK trades in step with BTC with less risk than $GBTC. I will be watching to see if that trend continues.
grcjr: @RedLeaf1 @debeers $GBTC $OSTK - I was on the fence on this one, planned to trim or sell all. Grasso just helped me make the decision to sell. Was a smallish position.
cmac: $OSTK that is some breakout. no position
moneyHoHo: A few others I'll be watching this morning $OSTK $HAIN $ODFL.
DrChucky: $OSTK, $AMZN - headline reads Overstock launches price war against Amazon. David and Goliath story for sure. interesting.
Jadee: @DrChucky Have not looked at or traded $OSTK in many years but do remember the CEO was a real whack job
moneyHoHo: Like I said yesterday: Geesh! $OSTK
moneyHoHo: Geesh! $OSTK
Tricia: Notable earnings before Thursday's open $ABFS, $ABMD, $ADT, $AIT, $ALXN, $AN, $ARG, $ATK, $BC, $BEAV, $BEN, $BLL, $BMS, $BTU, $BX, $BZH, $CAH, $CAM, $CARB, $CELG, $CEVA, $CL, $CMS, $COP, $CRR, $CRS, $DFT, $DGX, $DOV, $DST, $EPD, $ERIC, $ESI, $HAR, $HGG, $HOG, $HP, $HSH, $HSY, $IVZ, $KELYA, $KEM, $KMT, $LLL, $LLY, $MAN, $MD, $MMM, $MO, $NOC, $NVO, $OSTK, $OXY, $PBI, $PHM, $PLD, $POT, $RGLD, $RTN, $RYL, $SHW, $TE, $TEN, $TKR, $TMO, $TWC, $UA, $UPS, $UTEK, $V, $VIAB, $VLY, $WCC, $WHR, $XEL, $XOM, ZMH
Tim S: Notable earnings before Thursday's open $ADS, $APH, $BAX, $BBT, $BGG, $BTU, $BX, $CY, $DGX, $DHR, $DOV, $FCFS, $FCS, $FITB, $GS, $HBAN, $HLSS, $MTB, $NUE, $ORB, $OSTK, $PENN, PM, $PPG, $SNA, $SON, $SVU, $SYNT,TSM, $TZOO, $UNH, $UNP, $UTEK, $VZ, WGO
jlsmith7441: ...
The third attempts to require a 20% or greater rally off the first bottom. It's sensitive but not specific, since maxh80.1 may occur prior to the first bottom. For an example, look at $OSTK which meets the criteria of the scan today but is not what ...
Aiko: Short People The @Randy Newman Trade - http://www.youtube.com/watch?v=1NvgLkuEtkA Recent additions to the Zack's Strong Sell List (Zack's #5) $ARAY $AUO $CVC $DDE $EVBS $FGP $FSYS $GAIA GLGL $GEF $GES $ICGE $INFN ISTA $KFY $MXL $MED $MERU $NVEC $OSTK $PTP $RENT $RMTI $RST $STNG $SIGA $TXN THQI TRGL $VIP $VTSS $WYY $AIXG $SAN $ELY $CRZO CYMI $DV $FFKY $FSR $GILT $GIFI $CTC $JACK $TUC $MHR $MTH $MFA $MCHP $NOR $ORRF $PEGA PNSN $RSOL $SAFT $SRT $LVB $STE $AMAT $CHU $EVC $FSS $HIG $ISSI $NIHD $PLXS $RWT $SIGI $SWIR $OKSB $SPF TLB $USAK $WSH $DM XIDE $IDSA $JOEZ $LLTC $LOOK $MHO $MEAS MFGLQ $SOL RODM $SHG $TGB $UFCS AGL $BKS $CSUN $GIL IRIS $PHG MFN $MLI $MVC $RIO SRSL
jververis: ...
New 52 week lows include: $ACW, $ADM, $ADVS, $AEIS, $AF, $AFAM, $AFL, $AGII, $AGO, $AIG, $AKAM, $AKS, $ALL, $ALNY, $ALR, $AMCC, $AMED, $AMKR, $AMSC, $ANAD, $ANR, $ANW, $AOL, $ARAY, $ARC, $ARI, $ARRY, $ART, $ASEI, $ASIA, $ATHX, ATPG, $AUO, $AUXL, $AV ...
debrup: Volatility Squeezes: $FCFS SCHL $BLK QCOM $OSTK HERO $TROW DECK $AWI FCEA $APEI CSTR $WAT EW $BG some names that came out of my scans, please note these scans are not based on the 6% BB width but on the relative width of the BB to the history of the stock. Have a great weekend.
gold2stocks: ...
$OSTK was initiated with a Buy rating, Benchmark Company said. $18 price target. Company can deliver reliable sales and cash flow growth.

Textron downgraded at Deutsche

$TXT was downgraded from Buy to Hold, Deutsche Bank said. $30 price targ ...
Golf77: $OSTK great pivot heading to phase III. Get long
taylor: Re: tomorrow's RealMoney article @Dan, I would be interested in several selections: $GOOG, $OSTK, $DNDN, $STEC, and a bottomfisher's favorite that is trying to stabilize, $MON Thanks
tnt: @evanesce, Always aprreciate your thoughts. I am hedging my longs in $SLW, PALM, $OSTK, $ARAY with Short APOL. $APOL is really weak in a strong tape today.
Imre: $OSTK forming nice downtrend, even market going slightly up already $OSTK still going down. So, expect the expected hope it's getting down to 10
Imre: Hi again Doing little homework here, it's Saturday evening for me and nothing else to dobeside watch TV and check next week. $OSTK going down to 10, very similar move to $GOOG, beside April gap filled. Not a quick trade, but to me next stop seems 10 or so. Hard to get this stock for #shorting, but you have to wait a slight up move and then short. I am considering going short next week. I have been in and out from time to time when stock moved sideways, but now it's a crashing stock. I think.
Imre: Hi @dan and @kmis! Certanly we don't have to underestimate that millions of traders round the world looking the same things as you. Bollinger, $MA, weekly charts and and etcetc. Even me from Estonia. All this stuff gives a little chance that you might minimize the risk of sell or buy, but as you see this enviroment nothing works. Yesterday it seemed to $POT short could work, then $OSTK short hold till it gets 10 bucks is real, but it's going higher. What to trust. This the reason why I joined this community to get a little assistance, different opinions, perhaps even help as it's rather boring sit in cash, but during last few months I have lost confidence.
Gabe: ...
Of course, one day the bear market will be over, and we'll start trending higher. However, when that day comes you will not want to be in $JNJ, $BAC, or any "safe" stock. You will want to find the new volatile wonders; the new $MTL, the new $GTLS, t ...
Gabe: Some crazy strong stocks: $BTE BWEN $CYD EAC $FPP HUSA $MMR MXC $PDO RAME SUTR. One of my favorite $AG trades, FEED, is at a potential entry point today - if you can handle the volatility (small position, tight stop). $OSTK has still more room to go, IMHO (long). $OI also at entry point, folks need beer glasses :) $ACM, $PCS - cup just forming.
Gabe: Can you say short #squeeze? As they say, never short a dull market. EXM, $OSTK, $DRYS, $MBI, all ramping today. I am very cautious with this rally, protecting profits, and not adding any long exposure at this point. In fact, I'm waiting for the right short entries. Long $OSTK, DRYS.
Gabe: Yes, Eric, thank you. I guess if it worked all the time, it would be called winning, not trading, right? On another note, I still like $OSTK as a . Decreasing volume after the gap up is a sign that there are no sellers, right @Dan? I am considering an entry when the market firms up a bit, if it holds up during the weakness.
qureshir: Hi guys, Any thoughts on $DRYS or $OSTK, they both look like potentially good longs near support. Thanks. Riz
qureshir: Fedex expects record holiday volume and is increasing shipping rates. Stock is up $9 dollars in afterhours. Do others think that this may have positive implications for $OSTK and AMZN? Not sure if they use Fedex or UPS? Riz
tabrussell: @Mary, I like $SYNA for that kind of play, but I see $SYNA reporting the week of 1 November according to Earnings.com. I may be mistaken, though it is still a very healthy-looking chart here at $50. My watchlist for next week coming into today for pre-earnings plays included $YHOO, $CSX (I saw some exceptionally huge call volume on some near-but-out-of-the-money calls for November and January), $EBAY, $GOOG, $NOK, $CREE, $SNDK (I saw the downgrade and that concerns me), $UNH, $MMM, $CAT, $OSTK, WB, and SLB. That will probably get revised tonight.
ocean65: Hello everyone - My PM charts looked extended last Friday so I took profits in Gold, @Silver, palladium and Platinum. I also increased my Nymex short position. I will look to re-enter PM sector on a pullback. I will be adding short Index positions this week as the large funds put money to work for the quarter end.Apart From Northern Rock which I bought on Friday when I heard Deutche bank had bought 4% on Thursday and $OSTK which I bought a few weeks ago I have no equity positions in my trading portfolio and will sit back and wait. I am personally astounded that the seriouness of the fundamental economic environment is being discounted by the market as irrelevant, but to old to be surprised.
ocean65: Learned friends - $OSTK has been amazingly resilient over the past few weeks. Is this a turnaround time for this hated stock.I have put out an orders to see if I can pick up JDSU( another hated stock) at the same price I it bought for($12.50) when I rode it up to $16. This could be a nice double bottom forming on JDSU.
evanesce: ...
As with many other things, each name may have its own historical reaction. Over the last few years I've worked with $OSTK - despite the huge short positions, the squeezes only last 2-4 days so that one requires being nimble.

Visit the Trading Forum to join in the discussion.
| | |
| --- | --- |
| Stock Price | $USD 75.65 |
| Change | 7.69% |
| Volume | 5,344,540 |
Overstock.com, Inc. is an online retailer offering closeout and discount brand and non-brand name merchandise, including bed-and-bath goods, home d?cor, kitchenware, watches, jewelry, electronics and computers, apparel, and designer accessories.
Request Video of OSTK
Already a member?
Sign in here.
Earnings
January 31st, 2018 - 2017 Q4 Earnings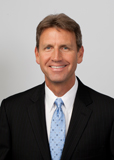 Dan Fitzpatrick
Stock Market Mentor gives you EVERYTHING you need to succeed in the market; all in one place. How easy is that? Dan Fitzpatrick and his elite community of traders share trading ideas, strategies and much more. Dan Fitzpatrick--a world class Technical Analyst, trading coach and regular CNBC contributor--gives you access to all of this with a 14 day FREE membership. Get started TODAY and start trading better TOMORROW with the following premium content:
Nightly video Strategy Sessions with a game plan for tomorrow
Got a stock you want Dan to look at? Just ask.
Patent pending video alerts instantly delivered to you when one of Dan's trading signals is triggered. This is not your typical price alert. This is a short video explaining the action you need to take to make money. No more "Woulda, coulda, shoulda"
Access to over 53,000 stock analysis videos
Access an ever expanding library (53,000) of educational videos that will save you time and make you money
Join a team of friends and traders that have one thing in common; a burning desire to succeed.

Become a Member Today!
Gain immediate access to all our exclusive articles, features, how-to's, discussion group and much more...
Satisfaction Guaranteed!
Your Stock Market Mentor membership comes with a 14 day, no questions asked, 100% money back guarantee!