Overstock.com Inc. (NASDAQ:OSTK)
Bands Volume 200 SMA 50 SMA 20 SMA Videos Alerts Articles Events

debeers: $OSTK-They sent their shareholders to the vomitorium hours. The idea of them making their own furniture? stock down 4.77% ah.Puhleeeze. NP
champ: $OSTK @ $39.80 ....Bounce $2 off todays low ...this stock wants to move - up ...I had a post on info... on this position. This is a zig-zagger that wants to move up the ladder.
TraderJim: @champ $OSTK In with you champ Thanks for all your great work!
champ: @TraderJim $OSTK --- YW...but be careful because this stock is a crazy zig-zagger...but look what it did in December. Their will be a Supreme Court decision, that is expected to confirm a ruling that a state, can-not require a business to collect sates tax on a business, if it is not in their state....this decision is expected in early June. This is the reason why this stock could bounce and the reason why this stock dropped, on that Sales-Tax news, the WH team, wants this decision overturned but its not going to happen, is my guess. If they don't overturn that 1992 Supreme Court ruling, this would be really positive for this stock.
stairm01: $OSTK Covered Call canidate. Stock trading in channel. Buy stock here at $38 and sell this weeks 39 strike for $0.75. Around 4.6% if stock closes this week above $39. Or 2% if it doesn't move.
shoredriver: @stairm01 $OSTK Been doing that for years with other stocks....think you will be amazed with your % returns over a 6 and 12 month timeframe...way better than all the daily/hourly in and out jazz.....Don't know why@Dan does not feature that like yieldhogs...maybe he does on OMM...not paying extra for that because I don't care about doing flying inverse bivalve butterflies or whatever...
stairm01: @shoredriver $OSTK Yes, I've been doing the weekly CC on $X and $LABU with excellent returns for a long time as well. It has boosted my portfolio. On Friday I hit an all time new high, and I'm real happy making money this way.
champ: $OSTK @ $39 ---- Really hard to know, if this is going back to $60 and then $80. On the chart, you can see that last leg...last year, that zig-zag higher ...will it repeat..??
stairm01: @shoredriver $OSTK Do you have any specific stocks you do CC on all the time?
champ: $OSTK....bloom
stairm01: @champ $OSTK Got WACKED by the weedwacker. Crashing.
stairm01: $OSTK Just went long off of the intra day double bottom at $36.10. Looking to sell this weeks $37 strike for $1.00, a 5.5% return in 2 days if stock moves above 37.
champ: $OSTK ....They will be reporting earnings after the close today....working...but will it keep working..?...I have a swing position.
champ: $OSTK @ $38.60 ---- Don't really know what this stock is going to do...and the chart looks like hell....however, it sure looks like it wants to bounce....earnings tomorrow after.
debeers: $OSTK-Undergoing an SEC investigation.NP This stuff usually doesn't end well.
jbart1025: $OSTK short or long into earnings?
bRobert: @jbart1025 $OSTK Red or black . I don't like roulette.
Dancyn: @jbart1025 $OSTK either way, isn't that gambling instead of trading?
jbart1025: @bRobert $OSTK You guys are no fun! :(
StockMarketMentor: A Price Alert has been triggered for $OSTK Overstock.com Inc.. Click here to view associated video clip: http://stockmarketmentor.com/stockanalysis.html?ticker=OSTK&clip=97305
Gary: #NOTES SS 020118 COTD: $CZR breakout. $SPX – likely to be here for a while. Earnings: $AAPL – beat earnings/revs. But missed iPhone sales. Guided lower. Not much reaction. Support at around $165. Why buy this stock? Is it the best one to own now? Because it's Apple? Not a good enough reason. $GOOGL – light on EPS numbers. $AMZN – EPS $3.75 vs. $1.85 est. (Remember when they didn't make money?) Growth Stocks: 1. $CTRL – stabilizing at around $26 2. $ESNT – Bullish engulfing pattern. Entry right here. 3. $CBOE – still working. 4. $GDI – buyable here. 5. $PRAH – stabilizing here. 6. $BLD – squeeze vs. consolidation? Discuss. 7. $KMT – tomorrow morning is conference call. Questions: 8. $JD – still consolidating Alerts: 9. $TTWO – breakout yeste44rday. Resting today on high volume. Wait for follow through. 10. $FB – looking like more continuation tomorrow? 11. $OSTK
issues: Earnings mañana = $OSTK $AAPL $EA $AEIS $CHRW $NUE $AKS $ALGN $PKG. We will continue to hold OSTK AAPL NUE. Added to $OSTK (probably a mistake - but ?) $SKYW $EXEL $CVGI. Sold $IVR $XEC $HFC $LRCX $LGIH
issues: Robert where are you? I am wondering if I should hold $OSTK over earnings. I'm getting sweaty palms. Anyone have any guts to hold over earnings? One of the first companies to accept digital coins and is developing a platform to trade digital coins resemnbing Bitcoin.
DrScience: @issues $OSTK Stock is up (only) 105% since last earning release and 420% since the earnings release in Aug 2017. I offer the same advice as @bwcarnation1's $AET dilemma. If your profits are similarly large, sell your stock and buy OTM Call Spread to limit risk. Look at JAN 2019 85/130 BuCS @ 10.00ish, or JAN 2019 95/130 BuCS @ 7.00ish. Another option is to buy the OTM Call Spread and sell an extra OTM Call to create a covered call on your stock.
issues: @DrScience $OSTK $AET Good! Thank you Doc!
issues: stopped out of my house $CASA with small loss. Oh well that's trading. Yesterday's buys/adds are holding: $CTRL $CRZO $SLCA $XPO $BAC $CVGI $OSTK. Today added to my $CAR. So I'm outta' ma' house and into ma car...
mgoodw: $BLOK Any thoughts on new block chain ETF that hits market today? It contains $Nvda $Sq $Ibm $ostk $C and Taiwan Semiconductor. Also, what effect might it have on the individual stocks ??
mgoodw: $OSTK down almost 12%
JBed: $AMAT raised to strong buy at Needham. $OSTK price target raised to $110 from $85 at DA Davidson.
bRobert: $OSTK Very good holding stock. My crypto horse spec after squeeze breakout.
spmeyers: $OSTK appears to be making a move off the 20-day m.a.
JBed: $OSTK may be bouncing off the 21 MA. Took a small position.
Robert1965: $OSTK lucky no stock to short Up 10% $ 7.80 to75.80, am to 76.50
DAN: $OSTK -- lower high yesterday. This is what blowoff tops look like in the aftermath. Another bout of buying from dip buyers...which turns out to be a bull trap. Stay away from this stock. It's not your friend.
DrScience: $OSTK up 12%, closing in on a bullish engulfing candle on a move above $60
champ: $OSTK - @ $61 up over 14%...and up $20 in 5 days, after a big drop yesterday. Today the company had #News... on a #Rumor ...that they #might be exploring a sale. Could be a great short but no shares available, at Schwab...I was going to short but only on the turn-lower and was just checking, for a possible short trade.
rck89: $OSTK Anyone know the short interest on this stock? I can't seem to find it.
champ: @rck89 $OSTK ----- Its around 26-29% depending on what site you look at.
rck89: @champ $OSTK Thank you....I'm still trying to figure out why the stock has been so strong?
champ: @rck89 $OSTK --- I send you a post yesterday and its about $MS, that they disclosed a passive stake of 11.4%. Any stock that has positive #news, will bounce hard off the lows and now its about continued momentum.....thats whats going on as of now.
rck89: @champ $OSTK $MS #news Thanks again.
bRobert: @champ $OSTK 67% of float but 2 days to cover
jbart1025: $OSTK Anyone else thinking of shorting this?
bRobert: @jbart1025 $OSTK NO squared
RedLeaf1: @jbart1025 $OSTK I sold Jan 65 calls against my long stock position.
PhilHarmonic: @CHOFF $OSTK
CHOFF: @PhilHarmonic $OSTK - thanks
CHOFF: $OSTK - interesting chart - massive growth on crypto platform play and retail sales. Morgan Stanley up it's shares from 130K to 2.9M driving the stock up 22% today.
rck89: $OSTK Any one have any thoughts on this one? It's been on a tear!
champ: @rck89 $OSTK --- Great move today...up over 25% on News about $MS having a positions but when it turns, many will take profits. I would not take a new positions but if I owned the stock I would have sold 1/2 on the close and would sell the other 1/2, on any turn lower. I had the stock on my short list but no shares....so I will just move on. I had a post a couple of days ago.
spmeyers: @rck89 $OSTK I was in today with tight stop that got hit; sure looks like it's going higher
champ: $OSTK --- This stock is smoking something...the last 2 days... but all its really doing is just following the markets and thats what I'm doing....I'm following news on stocks....with Specs and as long as the markets, are at... least trying.... to turn back-up....but if it turns, I will also turn.
champ: $OSTK ...OUT....this spec on the #HI turn..taking the $$$$...thats what its all about.
steve71: $OSTK Nice bounce off the 50 dma. NP
champ: @steve71 $OSTK @ $46 ----- Yes, this could be a great entry RHRN because its down $20 off the recent high, that was just on 11/27 and timing is only off, by a day. The news about repurchase of stock, at $40.25...see article on 11/8, did not help thi ...
DrScience: @traderbren $SQ taking $OSTK (down 10%) and $RIOT(down 32%) with it. All are still up over 200% YTD. Overstock.com has paralleled Square's meteoric rise, while $RIOT's big move happened last week.
woodman: @DrScience $SQ $OSTK $RIOT - RIOT was recently a healthcare company. It's name was Bioptix. Now it is Riot Blockchain, Inc. What does that tell you? https://www.bloomberg.com/news/articles/2017-10-04/from-biotech-to-bitcoin-bioptix-shifts-focus-to-blockchain Prior Description: Bioptix, Inc., through its subsidiary, BiOptix Diagnostics, Inc., develops enhanced surface plasmon resonance technology platform for the detection of molecular interactions. The company also focuses on animal healthcare and owns important intellectual property rights related to veterinary products. In addition, it has granted a license relating to single chain reproductive hormone technology for use in no-human mammals, which is under active development by the licensee bovine rFSH. The company was formerly known as Venaxis, Inc. and changed its name to Bioptix, Inc. in November 2016. Bioptix, Inc. was founded in 2000 and is based in Castle Rock, Colorado.
rachel: ...
2. $OSTK – Invested in block chain, the technology behind bitcoin. Doesn't interest me. Block chain isn't scarce; bitcoin seems to be.
3. $RIOT – big blow off. Are you still holding this?
4. $GOOGL – breaking out on v ...
Bridget: $OSTK new high. Still looking strong.
bRobert: $OSTK Along with SQ the other crypto.currency and website kicker. Long calls
bRobert: $OSTK nh Long
Aragorn: $OSTK Citron
traderbren: @Aragorn $OSTK - Ha! Say no more. ;-)
RedLeaf1: @Aragorn $OSTK [Sorry folks, I first posted this under GOOS by mistake.] I bought shares yesterday when I saw the momentum and sold the OSTK DEC 2017 65.0000 CALL against it for $2.90. The Dec 65 calls are now about $2.85. I would have sold a higher strike, but the 65s are the highest strike offered in December. Google search T-Zero, Overstock's majority-owned subsidiary, and read about the launch of a crypto token and their work in the blockchain technology. 02:13 PM 11/10/2017
Bridget: $OSTK back up to the highs after earnings
bRobert: $OSTK ' Earnings pop. Cryptocurrency kicker. High short interest. Nice combo. Long leap calls
bRobert: $ostk watching 20d bounce . looking to add trading portion around core
Bridget: Sorry this is late, Earnings after close: $SQ $SEDG $ROKU $OSTK $TWLO $OPK $MNST
Bridget: #Notes: Another day, another high Earnings after close: $SQ $SEDG $ROKU $OSTK $TWLO $OPK $ATI - big volume selloff to support $RHT - broke out of a very tight squeeze $WB - new high $ABBV $WDAY - both very close to breaking out $WEN - gap down and recover but still lots of supply overhead $WTW - complete reversal on the breakout, fakeout $HST - breakout from multi month consolidation pattern $COST - stair stepping higher, bottom of gap is at $170 IPOs $TSG - reports tomorrow $SSTI - new high $SOI $CIFS $PLNT $MTCH $DXC #dumpster diving $KR and $KHC coming out of bases
bRobert: $OSTK This blockchain proxy keeps climbing. Raising trailing stops. Long calls
bRobert: $OSTK nh
bRobert: $OSTK This has surged 200% since August. Stealth blockchain play. Long
bRobert: $OSTK flag.
bRobert: $OSTK The one that got away from me that really shouldn't have. 200% run since breaking out of a tight squeeze in August. Very low stress stock to hold. Made a series of runs followed by gentle sideways consolidation , leading to the recent rocket ship trajectory. Kissed the 20d only once. A real winner .
rachel: ...
$OSTK – "To hold for two years? Don't make that assumption. Too high to buy. Watch it. Entry is everything."


FORUM SUMMARY:

@debeers gave some fundamental analysis of $EXAS

@jan2138 provided an earnings summary on $AI, ...
:
Bridget: $OSTK rising again on increased volume after a period of consolidation. BReaking above $33 rhrn.
RedLeaf1: @grcjr $GBTC Well done. I am afraid to hold $GBTC overnight. Grasso from Fast Money said last night that $OSTK trades in step with BTC with less risk than $GBTC. I will be watching to see if that trend continues.
grcjr: @RedLeaf1 @debeers $GBTC $OSTK - I was on the fence on this one, planned to trim or sell all. Grasso just helped me make the decision to sell. Was a smallish position.
cmac: $OSTK that is some breakout. no position
moneyHoHo: A few others I'll be watching this morning $OSTK $HAIN $ODFL.
DrChucky: $OSTK, $AMZN - headline reads Overstock launches price war against Amazon. David and Goliath story for sure. interesting.
Jadee: @DrChucky Have not looked at or traded $OSTK in many years but do remember the CEO was a real whack job
moneyHoHo: Like I said yesterday: Geesh! $OSTK
moneyHoHo: Geesh! $OSTK
Tricia: Notable earnings before Thursday's open $ABFS, $ABMD, $ADT, $AIT, $ALXN, $AN, $ARG, $ATK, $BC, $BEAV, $BEN, $BLL, $BMS, $BTU, $BX, $BZH, $CAH, $CAM, $CARB, $CELG, $CEVA, $CL, $CMS, $COP, $CRR, $CRS, $DFT, $DGX, $DOV, $DST, $EPD, $ERIC, $ESI, $HAR, $HGG, $HOG, $HP, $HSH, $HSY, $IVZ, $KELYA, $KEM, $KMT, $LLL, $LLY, $MAN, $MD, $MMM, $MO, $NOC, $NVO, $OSTK, $OXY, $PBI, $PHM, $PLD, $POT, $RGLD, $RTN, $RYL, $SHW, $TE, $TEN, $TKR, $TMO, $TWC, $UA, $UPS, $UTEK, $V, $VIAB, $VLY, $WCC, $WHR, $XEL, $XOM, ZMH
Tim S: Notable earnings before Thursday's open $ADS, $APH, $BAX, $BBT, $BGG, $BTU, $BX, $CY, $DGX, $DHR, $DOV, $FCFS, $FCS, $FITB, $GS, $HBAN, $HLSS, $MTB, $NUE, $ORB, $OSTK, $PENN, PM, $PPG, $SNA, $SON, $SVU, $SYNT,TSM, $TZOO, $UNH, $UNP, $UTEK, $VZ, WGO
jlsmith7441: ...
The third attempts to require a 20% or greater rally off the first bottom. It's sensitive but not specific, since maxh80.1 may occur prior to the first bottom. For an example, look at $OSTK which meets the criteria of the scan today but is not what ...
Aiko: Short People The @Randy Newman Trade - http://www.youtube.com/watch?v=1NvgLkuEtkA Recent additions to the Zack's Strong Sell List (Zack's #5) $ARAY $AUO $CVC $DDE $EVBS $FGP $FSYS $GAIA GLGL $GEF $GES $ICGE $INFN ISTA $KFY $MXL $MED $MERU $NVEC $OSTK $PTP $RENT $RMTI $RST $STNG $SIGA $TXN THQI TRGL $VIP $VTSS $WYY $AIXG $SAN $ELY $CRZO CYMI $DV $FFKY $FSR $GILT $GIFI $CTC $JACK $TUC $MHR $MTH $MFA $MCHP $NOR $ORRF $PEGA PNSN $RSOL $SAFT $SRT $LVB $STE $AMAT $CHU $EVC $FSS $HIG $ISSI $NIHD $PLXS $RWT $SIGI $SWIR $OKSB $SPF TLB $USAK $WSH $DM XIDE $IDSA $JOEZ $LLTC $LOOK $MHO $MEAS MFGLQ $SOL RODM $SHG $TGB $UFCS AGL $BKS $CSUN $GIL IRIS $PHG MFN $MLI $MVC $RIO SRSL
jververis: ...
New 52 week lows include: $ACW, $ADM, $ADVS, $AEIS, $AF, $AFAM, $AFL, $AGII, $AGO, $AIG, $AKAM, $AKS, $ALL, $ALNY, $ALR, $AMCC, $AMED, $AMKR, $AMSC, $ANAD, $ANR, $ANW, $AOL, $ARAY, $ARC, $ARI, $ARRY, $ART, $ASEI, $ASIA, $ATHX, ATPG, $AUO, $AUXL, $AV ...
debrup: Volatility Squeezes: $FCFS SCHL $BLK QCOM $OSTK HERO $TROW DECK $AWI FCEA $APEI CSTR $WAT EW $BG some names that came out of my scans, please note these scans are not based on the 6% BB width but on the relative width of the BB to the history of the stock. Have a great weekend.
gold2stocks: ...
$OSTK was initiated with a Buy rating, Benchmark Company said. $18 price target. Company can deliver reliable sales and cash flow growth.

Textron downgraded at Deutsche

$TXT was downgraded from Buy to Hold, Deutsche Bank said. $30 price targ ...
Golf77: $OSTK great pivot heading to phase III. Get long
taylor: Re: tomorrow's RealMoney article @Dan, I would be interested in several selections: $GOOG, $OSTK, $DNDN, $STEC, and a bottomfisher's favorite that is trying to stabilize, $MON Thanks
tnt: @evanesce, Always aprreciate your thoughts. I am hedging my longs in $SLW, PALM, $OSTK, $ARAY with Short APOL. $APOL is really weak in a strong tape today.
Imre: $OSTK forming nice downtrend, even market going slightly up already $OSTK still going down. So, expect the expected hope it's getting down to 10
Imre: Hi again Doing little homework here, it's Saturday evening for me and nothing else to dobeside watch TV and check next week. $OSTK going down to 10, very similar move to $GOOG, beside April gap filled. Not a quick trade, but to me next stop seems 10 or so. Hard to get this stock for #shorting, but you have to wait a slight up move and then short. I am considering going short next week. I have been in and out from time to time when stock moved sideways, but now it's a crashing stock. I think.
Imre: Hi @dan and @kmis! Certanly we don't have to underestimate that millions of traders round the world looking the same things as you. Bollinger, $MA, weekly charts and and etcetc. Even me from Estonia. All this stuff gives a little chance that you might minimize the risk of sell or buy, but as you see this enviroment nothing works. Yesterday it seemed to $POT short could work, then $OSTK short hold till it gets 10 bucks is real, but it's going higher. What to trust. This the reason why I joined this community to get a little assistance, different opinions, perhaps even help as it's rather boring sit in cash, but during last few months I have lost confidence.
Gabe: ...
Of course, one day the bear market will be over, and we'll start trending higher. However, when that day comes you will not want to be in $JNJ, $BAC, or any "safe" stock. You will want to find the new volatile wonders; the new $MTL, the new $GTLS, t ...
Gabe: Some crazy strong stocks: $BTE BWEN $CYD EAC $FPP HUSA $MMR MXC $PDO RAME SUTR. One of my favorite $AG trades, FEED, is at a potential entry point today - if you can handle the volatility (small position, tight stop). $OSTK has still more room to go, IMHO (long). $OI also at entry point, folks need beer glasses :) $ACM, $PCS - cup just forming.
Visit the Trading Forum to join in the discussion.
| | |
| --- | --- |
| Stock Price | $USD 30.25 |
| Change | 0.00% |
| Volume | 3,878,300 |
Overstock.com, Inc. is an online retailer offering closeout and discount brand and non-brand name merchandise, including bed-and-bath goods, home d?cor, kitchenware, watches, jewelry, electronics and computers, apparel, and designer accessories.
Request Video of OSTK
Already a member?
Sign in here.
Earnings
November 7th, 2018 - 2018 Q3 Earnings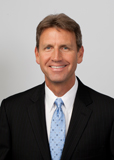 Dan Fitzpatrick
Stock Market Mentor gives you EVERYTHING you need to succeed in the market; all in one place. How easy is that? Dan Fitzpatrick and his elite community of traders share trading ideas, strategies and much more. Dan Fitzpatrick--a world class Technical Analyst, trading coach and regular CNBC contributor--gives you access to all of this with a 14 day FREE membership. Get started TODAY and start trading better TOMORROW with the following premium content:
Nightly video Strategy Sessions with a game plan for tomorrow
Got a stock you want Dan to look at? Just ask.
Patent pending video alerts instantly delivered to you when one of Dan's trading signals is triggered. This is not your typical price alert. This is a short video explaining the action you need to take to make money. No more "Woulda, coulda, shoulda"
Access to over 57,300 stock analysis videos
Access an ever expanding library (57,300) of educational videos that will save you time and make you money
Join a team of friends and traders that have one thing in common; a burning desire to succeed.

Become a Member Today!
Gain immediate access to all our exclusive articles, features, how-to's, discussion group and much more...
Satisfaction Guaranteed!
Your Stock Market Mentor membership comes with a 14 day, no questions asked, 100% money back guarantee!